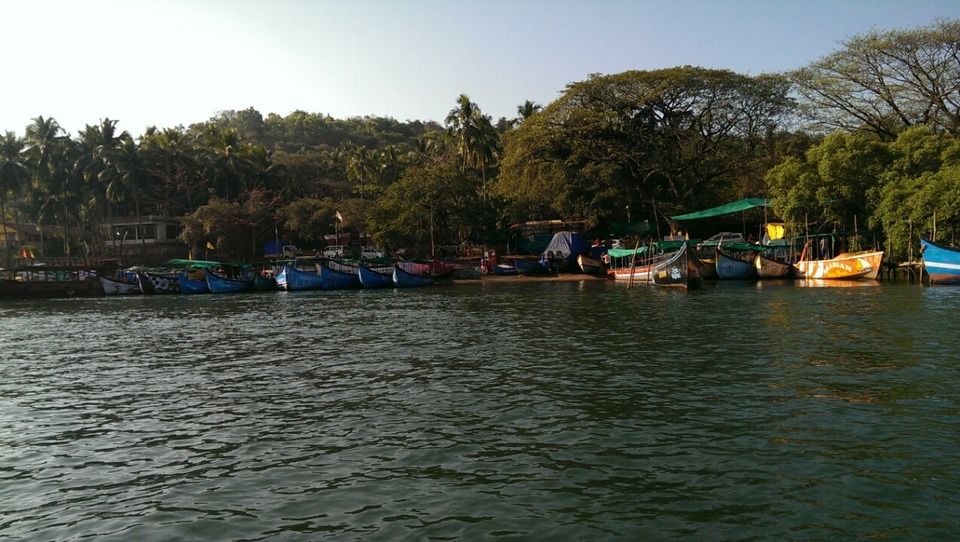 After 7 years of service in Mumbai Duty Free, it was my time to move on. I served my last day with honor and took a late night flight next day to Goa (which was well planned in advance). As me and my fiancee visit Goa often. she called Maggi Aunty and booked her villa cum hotel for us. We booked it at Rs.1000 per day for next 10 days.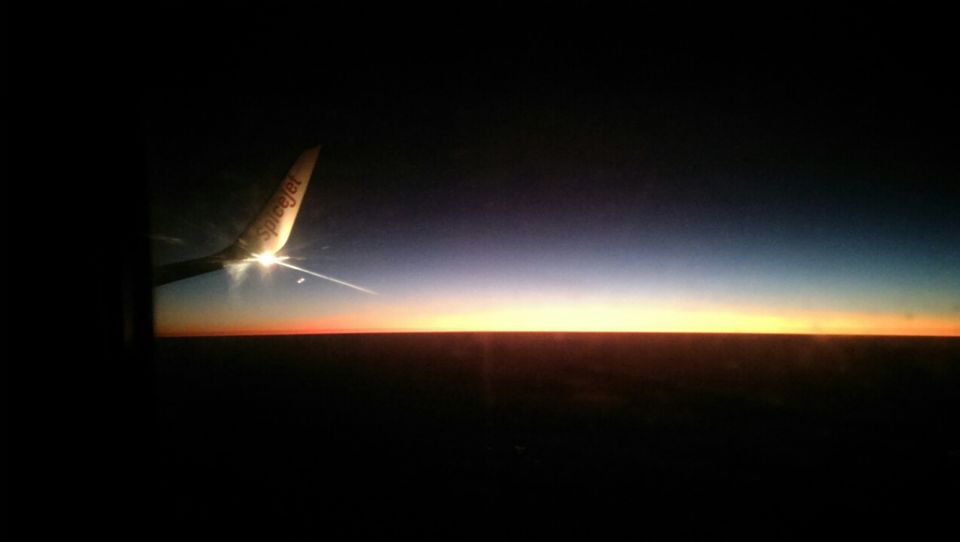 Day 1 - As it was the 1st day in Goa after a good night's sleep we took out some leisure time to rest at
Baga
beach with oil massage after delicious lunch at St. Anthony's. Just wandered all evening around beach and reading Fault in my stars. Sitting on rocks and recalling my 7 years in Mumbai Duty Free. We headed to our favorite eatery joint Fat Fish near Baga. Prawns Masala and Butter garlic squids made our evening.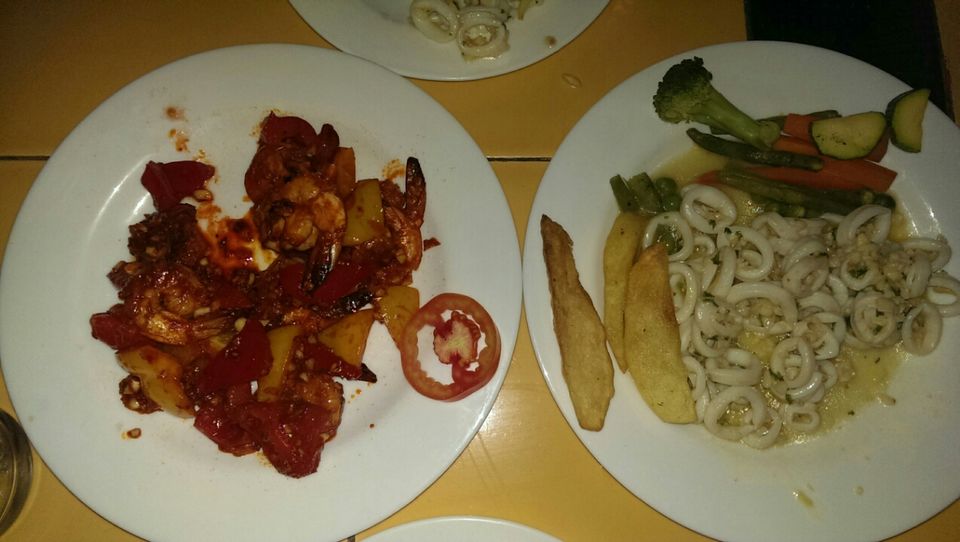 Day 2 - It was time for an well planned adventure to start now. We were scheduled to go for an island trip @ Bat Island and some more near them (Rs. 1500 per person includes drinks + snacks + lunch + snorkeling + fishing + leisure time).
Believe me it was amazing we met few young Israeli's and heard some crazy songs with them while snorkelling and cooking some fish + chicken barbecue @ Island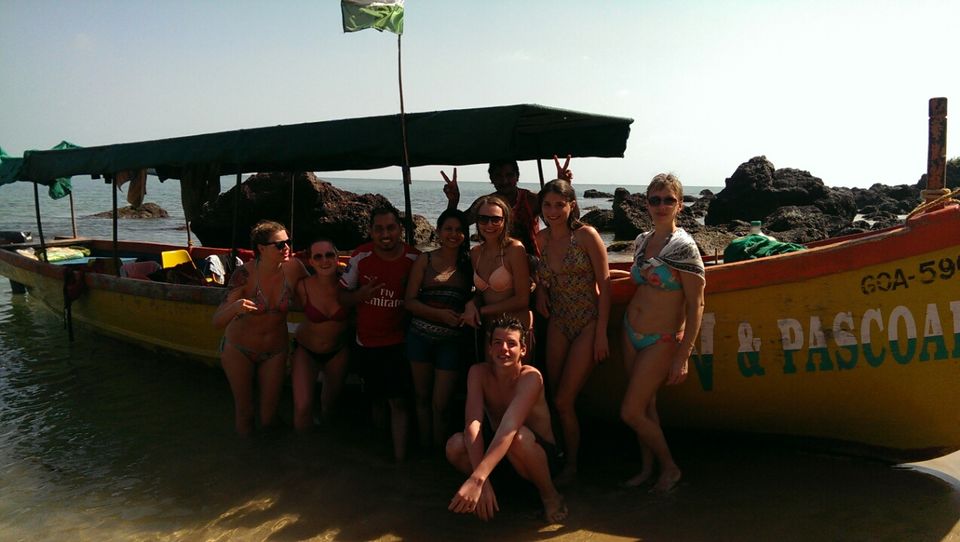 After an all day tiring trip we chose to go back and just relax at home. Because we had to wake up at 5'o clock next morning for our next adventure.
Day 3 - Scuba Diving at Dona Paula
I always had this fear of water so I thought why not do some adventure that will bring out the man inside me. We headed towards Dona Paula beach for our scheduled Scuba Diving at 5000 per person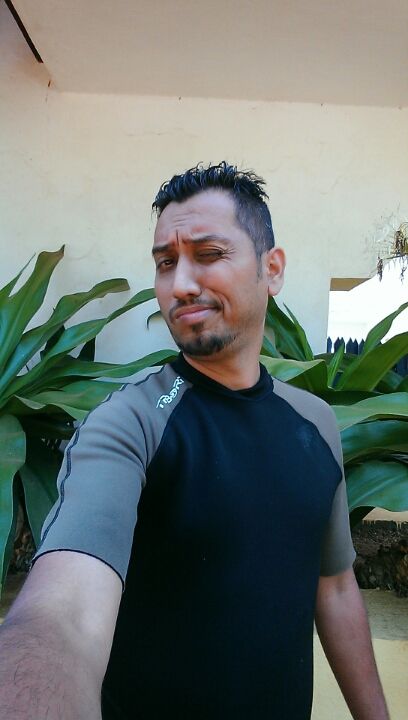 The journey was beautiful, made me in contact with those unknown creatures under the sea (15 meters) but my girl definitely got pissed off because I literally dragged her for doing this. After the mesmerizing trip under water we headed back to our home, we stopped on the way
Panjim
for some snacks and then straight to our bed for some naps. By the time I woke up I definitely had some fear out my mind now and I was thoroughly convinced for getting an admission and completing my PADI course for Scuba Diving. We made no more pushing her in any adventure deal and went to
Calangute
beach for our evening leisure time.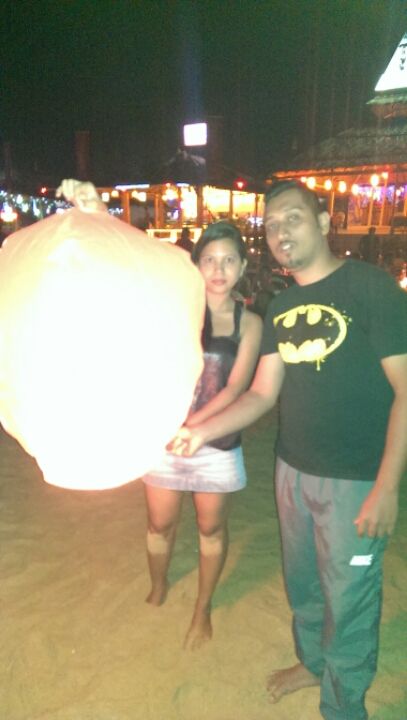 Day 4 - Paragliding @ Arambol Beach - 1500 per person
Before we could wake up and leave to Arambol for Paragliding she made me remember my promise not to push her for any more adventures and I bowed my head down and said those 2 magical words which all men's out of no desire say " I promise "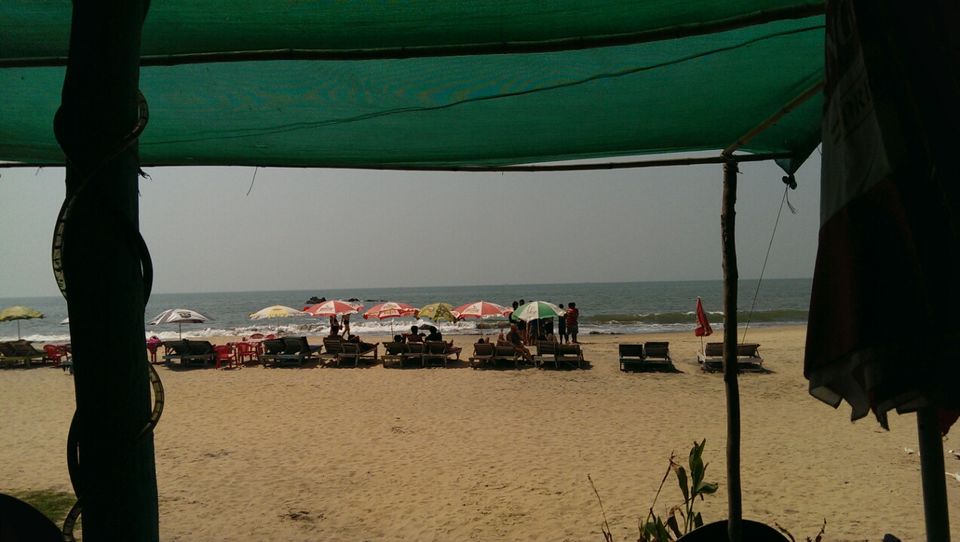 We reached Arambol and waited for our Paragliding organizer Mr. Ram. I swear I had no clue that he would tell us to climb the entire mountain on our own, I would have definitely asked her to wear something more comfortable rather than wearing a one piece because of Ram's stupidity for not making me aware of the situation I got left right and center. Pheww. Nevertheless I convinced her to climb the mountain. She got furious though but loved the Arambol view from the top of mountain.
It was my turn to wear artificial wings and fly like a bird for few minutes. I ran with wings attached to me but obvious Ram with me on my back and I was like a eagle in sky. While we were hazing in blue sky when Ram in his Himachal accent asked me if she would like to try it. I gave him a look to which he understood I would get killed even if I dared to ask her. But his next sentence gave me a sigh of relief in my ears. He said if she's willing to do it he would land her down at beach as it would be last trip of the day and he needs to wind up so no worry to step down through the rocky mountain to which I immediately nodded my head and knew she would definitely get convinced after hearing this.. and she flew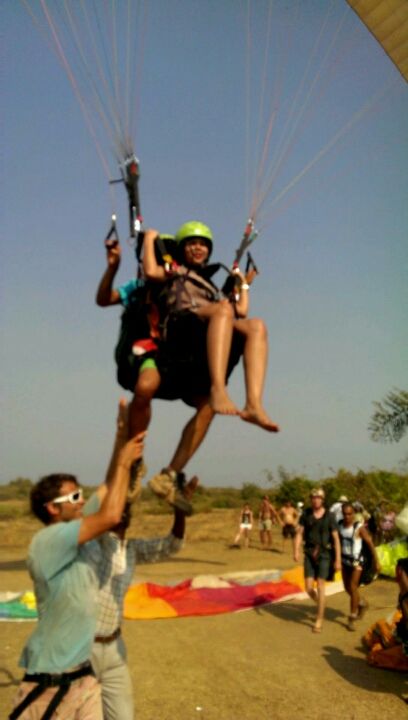 Although she made a very safe landing I had to go through the mountain on my own. I tumbled quite a few times because the way was quite rocky and slippery to which I thanked God that I didn't bring her back from here or the next thing would be my ass on flight to Mumbai.After the tiring adventure we took a swim in nearby lake created naturally and zoomed off back home.
Day 5 - No more adventures now we planned to wake up late and have some nice lunch at Jay-Jay's Baga. It one of my favorite places to eat fish (Don't forget to try Kingfish Recheado Masala) After getting our tummy's heavy we headed to our regular place opposite St. Anthony's for body massage where our massage friend would wait for us.
It was time to play some lady luck. We headed to play casino at my favorite place.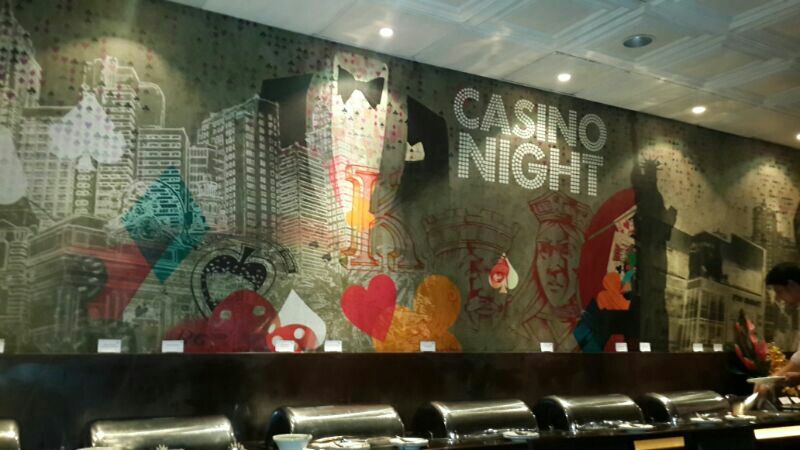 It was Casino Royale earlier now changed to Deltin Royale where the yacht awaits at the shore of Panjim to take you in big cruise ship right in middle of the Panjim Sea. We paid around Rs. 3000 per person (You get Rs. 2000 worth non refundable chips to play + food + drinks). As lady luck was not on my side though we enjoyed cuisine and played black jack. It was 5 am in the morning we desperately needed to bang our head in beds.
Day 6 - We woke up in afternoon and spend some time sitting in balcony overlooking the hippies pass by.
It's been nearly a week now so we decided to call off the last night in famous LPK club.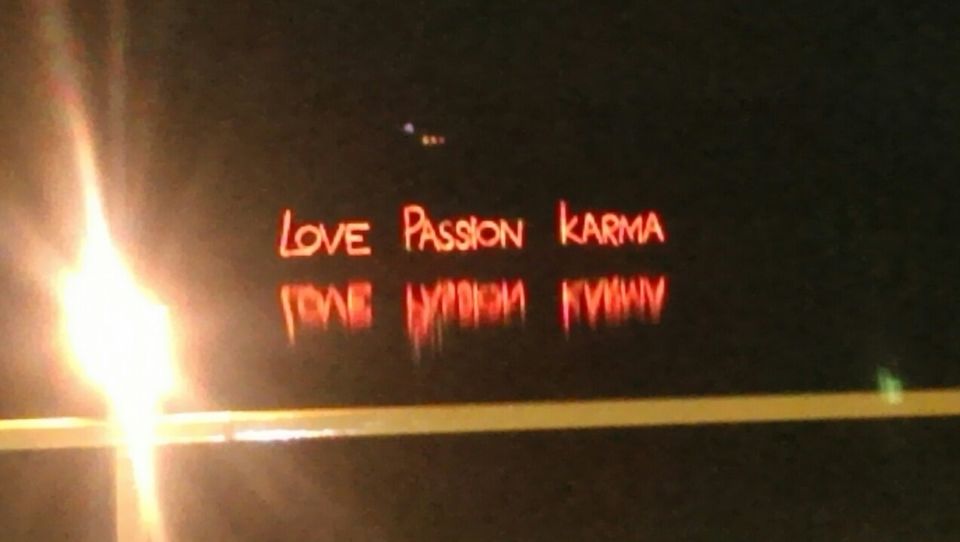 To my surprise they didn't had much crowd and played some nice Trance + Bollywood hit numbers. We shook our leg whole night and wrapped around 3 am. Had last lunch before catching our flight at Aslam's Wazwan ( Authentic Kashmiri Cuisine ) at Baga and headed towards Dabolim airport to catch up a flight for Mumbai.
It was an amazing adventure trip to Goa.