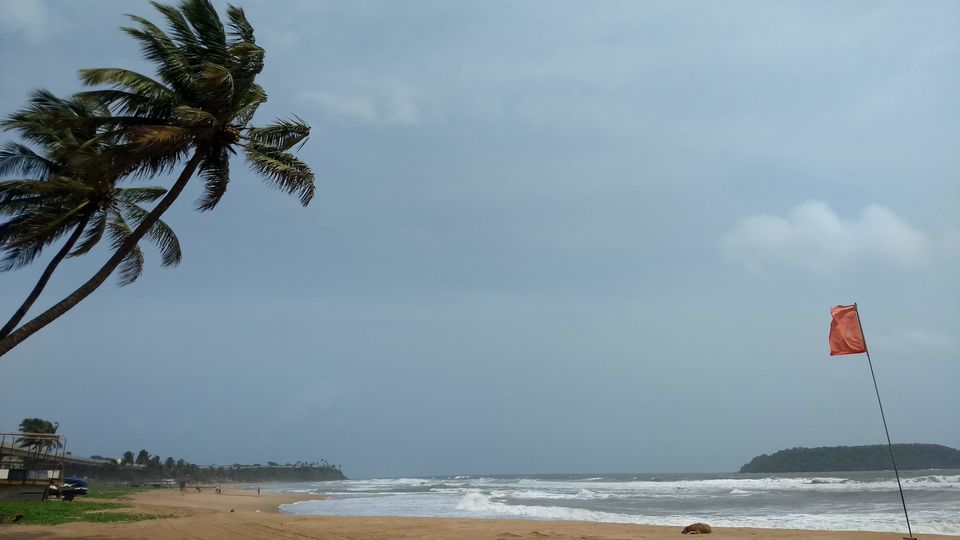 It started with a plan to visit Goa in the Monsoons and also visit Dudsagar falls on the way. So caught a early morning Janashatabdi and headed to GOA, little did I know that the train wouldn't pass through Dudhsagar and visiting the falls would remain a dream.
So with leaving Dudsagar behind I continued with my unplanned GOA trip and spend around a week there exploring VASCO, NORTH GOA and Panaji and it cost me not more than 5K including food, stay and travel from Mumbai.
Watch the below videos to know more:
After getting down at Madgaon, the first thing I did was catch a bus to the bus Depot and from there another bus to Panaji Bus Stand. After reaching Panaji, the next thing was to search for a hotel. As i was tired settled at the Government hotel which cost around Rs1200, the next day was spent visiting the beautiful town of Vasco.
The last day in Goa, we headed back to Panaji to visit Dona Paula which has now been closed because of some structural problems after which we headed to the beautiful Miramar Beach.
Had a late night bus to catch to head to Mumbai, so reached calangute and returned the scooty and caught the last bus to Mapusa and headed back to Mumbai.
Thus my unplanned trip to Goa came to an end with some amazing memories and adventures.
For more trips visit Pravasibaba.com
The next day we rented a scooty and headed out to Arambol where we spent the afternoon, before heading back to Calangute visiting the Chapora fort and some other beaches on the way. We had dinner at the beautiful sea facing Olive restaurant.
The next day we had booked a South Goa trip through the hotel but due to some miscommunications it ended up being a North Goa one and then we headed to North Goa. Visiting Aguada fort and some beaches on the way. The last spot for the day was Calangute beach where we booked a beach side resort for around Rs 900.