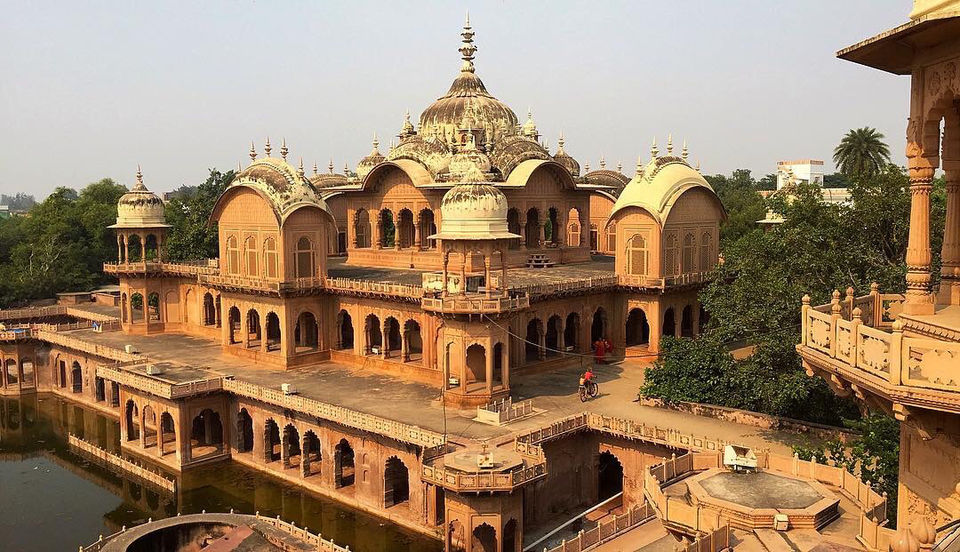 #prags -aroundthevison
*_*
B H A R A T P U R - Rajao Ki Chattri
This is situated at Gowardhan - Uttar Pradesh-India .
➖
Huge beautiful palace (Mahal)which is called C H A T T R I -made for kings.
The Palace is rich in architecture which gives you a glance of talent and hardwork of the artists over the walls, doors, windows, roofs, boundaries and every part of the Mahal is beautifuly craved on stones with the fine designs of flowers, animals, sacred signs and somewhere story teller with the human figures as well.
.
This place is also having small pound sorunded with stairs and there are plenty of sacred plants like Rudraksh, basil and many more... and you will get to see peacocks roaming inside its boundaries.
.....
Its a heritage which actually made for the bharatpur kings to give them royal amenities after their death, you can also say that its memorial for dead royal family members.
➖➖➖➖➖➖➖➖➖➖➖➖➖➖➖
How to Reach - from Mathura Railway Station take a rickshaw or auto for- Mathura bus station, then you will get their local buses which will drop you at Govardhan (which is around 1.30 hrs Journey), from govardhan main market this place is 10 mins walkable distance (take help of local people for directions).
.
#aroundthevision #photoblog #earthpix #heritage #india #tourism #photoblogger #indian #histroy #indiatourism #travel #travelindia #instapic #tripoto #uttarpradeshtourism #travelindia #girltraveler #wanderlust #coddiwomple