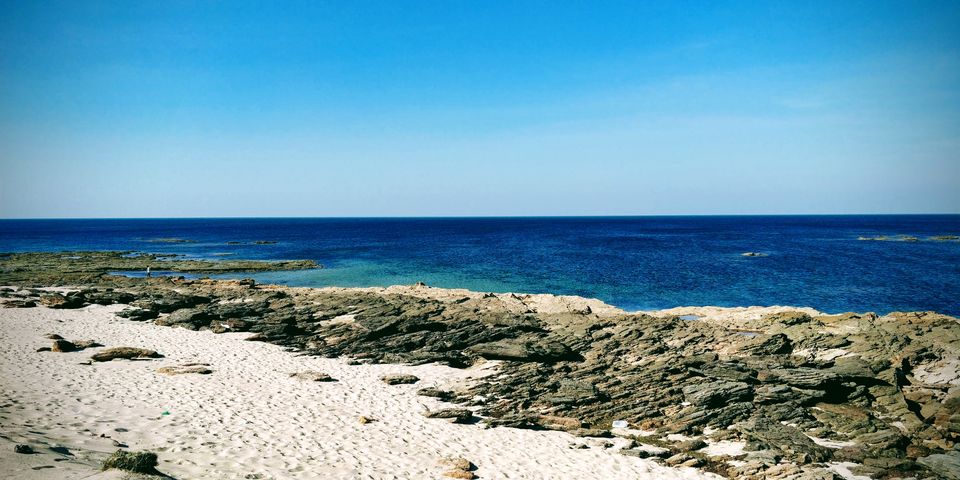 If you google term bucket-list, it defines it as " a number of experience or achievements that a person hopes to have or accomplish during their life time". Millennial are going gaga over this world and every now and then you will come across this term over social media. Being so obsessed over this word I too prepared my own bucket list. So for starters and for my water phobia, I included swimming and SCUBA dive as antecedence things i want to do in 2018. I learned my primitive swimming in May-2018 ( though i am not pro swimmer but i know how not to get drawn in water :P ). But SCUBA was imminent till Dec-2018. One day while scrolling through FB, I came to know about marine camp which is formulated by Wild Escort group at Dwarka. Without giving afterthoughts I enrolled for the camp.
TRAVELLING TO DWARKA: Dwarika is an ancient city and municipality of Devbhoomi Dwarka district of Gujarat. It is located on the western shore of the Okhamandal Peninsula on the right bank of the Gomti River. As we were travelling post christmas, Christmas holiday traffic are nightmare for all. We were suppose to pull out by 10:00 PM but due to horrible traffic we departed from Ahmedabad by 12:00 PM. But the elation and buzz for fulfilling my Bucket-list was so high that this tiny suffering doesn't even count!!!! (though I found this kind of small displeasure and disquiet as creator of memory). As I was not accompanied by any of my friend for the first time in my whole life, I take up with Yashesh, Kunj and Mihir who were tour coordinator for entire camp. Out of ineptitude i doesn't asserted to sit in cabinet of bus at first., but soon after 1 hour of travel, I asked them and with all the coordinators I was in the cabinet of bus, listening to local songs (play-listed by driver himself). We stayed awake till 5 AM, sang songs, talked with driver and instructor, had late night tea at halt point and created my own space of comfort with Yashesh and Kunj. Then out of tiredness we slept at around 5:00 AM. We reached Dwarka at 8:00 AM and checked in hotel at 8:25 AM. I was appointed separate room with tour instructor Kunj. We were instructed to get ready by 10:00 AM for visiting scuba dive location.
EXPERIENCE WITH SNORKELING: We reached our SCUBA location at 11:00 AM. It was panorama of blue shades spread through and across horizons. We were astonished by crystal clear Mojap beach. We were in aw of fact that this much clean, serene, beautiful and mesmerizing beach is present in Gujarat. Initially we were given the basics of all equipment which we were supposed to use while SCUBA and snorkel. I preferred to do snorkel first in order to get used to with mouth breathing process. I started with 3 feet deep water. As soon as I started, I know this is going to be amazing. I was able to see brown cup corals clearly. Though I was not lucky to witness much of fish up to the depth of 4 feet. So I requested one of the instructor to guide me towards areas with more probability of seeing fishes. I was amazed as I was able to see a bunch of fishes at a time in their natural environment. It was truly serene. I spent around hour in snorkeling. I must say it was supremely cold out there and super chilly wind was making it worst. But that the beauty of adventure right????
MY FIRST SCUBA EXPERIENCE: Post lunch, it was the moment. We boarded the boat for reaching SCUBA dive location. The dive location has the depth of around 20-25 ft. Kiritbhai was the driving instructor. He is pro level diver and he works as tutor at Indian marine. He instructed us with basics again. They suited me up with all gears (it was the time......... phew......!!!) It was mixture of nervousness, uncertainty and excitement, all meshed together in weird way. I almost forget to take a breathe for a brief moment of time. I grabbed the anchor rope and started pulling myself towards bottom, within few moments I touched anchor. During those attempt to reach bottom i strangled with anchor rope. I was petrified beyond my own belief. I was struggling to unwrap myself from rope. I kept myself calm and didn't allowed panic to get over me. I kept breathing rhythmically. Funny how this is the basic principle of everything. Whether trekking at high altitude or diving in the deep sea, it is all about keeping the pace of breathing. I was free again and instructor guided to swim towards specific directions to explore more of marine life. Truly speaking everything was calm and peaceful. I was feeling, experiencing and witnessing completely different world. however I was not able to spot any single fish but the coral gardens were mesmerizing. I stayed there for a while then instructor signaled me to come back at surface. I wanted to stay there for little while but unfortunately my time was over. 
I would conclude this SCUBA trip as one of the life changing experience. I have enjoyed this dive beyond my own belief. I have updated my bucket-list by getting my own SCUBA diving license in 2019. I would suggest everyone to do SCUBA at least once in their life time as you would realize that peace is within our self only.