This is one of the most beautiful hill stations in India. North- East is already incomparable when it comes to scenic beauty and hill stations. This is like a hidden gem which shines more than many others. The Haflong Lake is the most attractive point here and there are also other places of interest here. The airports of Guahati and Dimapur are close but if you want train connectivity, you get it from Lumding or Dimapur. Based in the North East Indian state of Assam, Haflong will let you play around up close and personal with the fog and clouds, unlike other popular hill stations in India.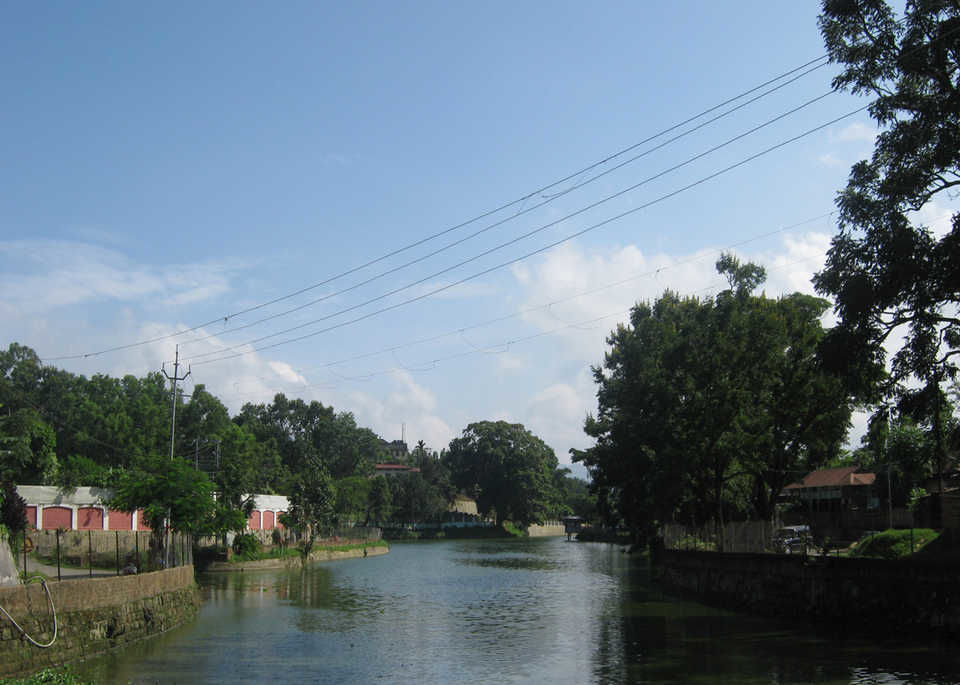 Much like all the hill stations of Assam, Haflong is high on greenery and falls more in the category of lofts. When you're here, you ought to take time off to see the nearby Halflong lake, which is probably the most scenic of the spots here. There are many viewpoints spread everywhere, which will remind you again of what the perfect hill stations in India should look like. The Guwahati airport is close by and so is the rail station, though it is a troubling process getting here by train. Driving isn't so bad in itself, with the clean roads and stretched mountains.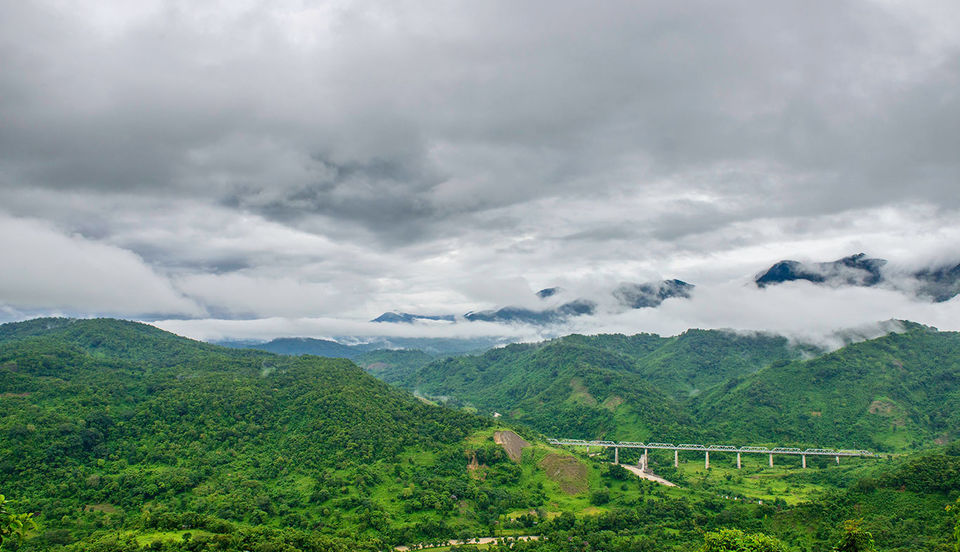 Top places to visit in Haflong:
1. Lake and waterfalls: If you love to watch the sun set in the horizon as you sit by a lake, then Haflong Lake is the picturesque lake to visit. You shall go boating. The Panimoor waterfalls, is one of the most gorgeous falls located approximate 50km away from Haflong, and if you wish to go and dip your feet in the gushing falls, do not waste your time in delaying your visit to Panimoor.
2. Orchids and orchards: If you love to dig in to the nature's plenty, then Haflong shall not disappoint you. You shall get a taste of the finest pineapples, and oranges here. You shall also get to see some exotic flowers and orchids that you shall boast later to your friends. The Orchid Garden is a must-visit for you along with a visit to the Haflong Hill.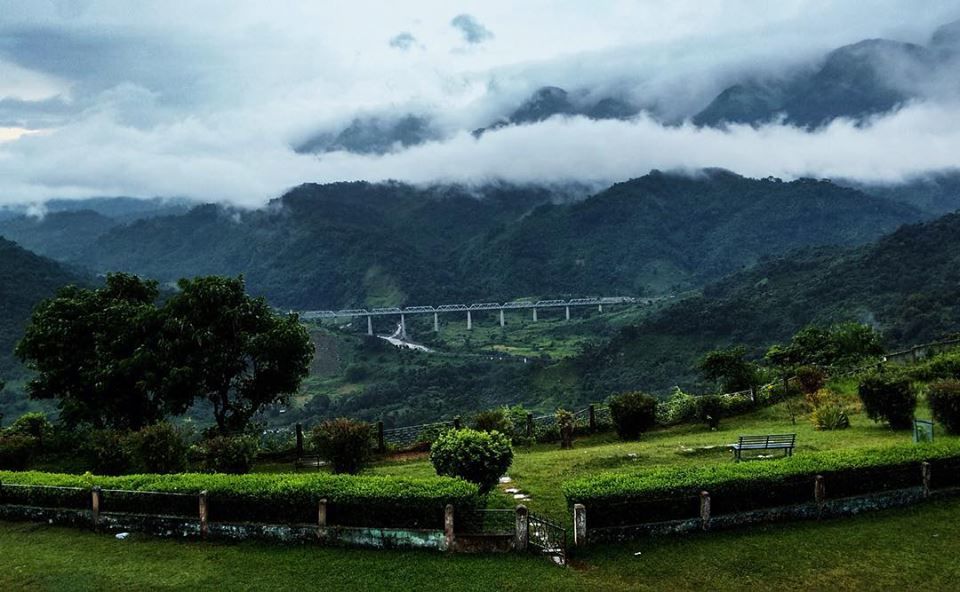 3. Meeting Local Tribes: Haflong is one of the important places, having enough history to last your bonfire night tales. Various ethnic groups still live in and around Haflong and Maibong like the Dimasa, Biates, Karbis, and Thadu Kukies tribes.
4. Witness Bird-suicides in Jatinga: Every year between August and November, Jatinga draws in plenty of ornithologists and nature enthusiasts from around the world to study a rather inexplicable mystery. You shall get to see hundreds of birds committing suicide. This curious behavior is indeed mystifying.
5. Bird-watching: One of the most interesting things to do is bird-watching. You shall view some amazing migratory birds, touching down in many of the lakes and water bodies across Haflong. Amur Falcon, Tiger Bittern and many other birds often flock to Haflong and Jatinga. Tourists, who come here, do not delay in visiting the wetlands to spot the birds.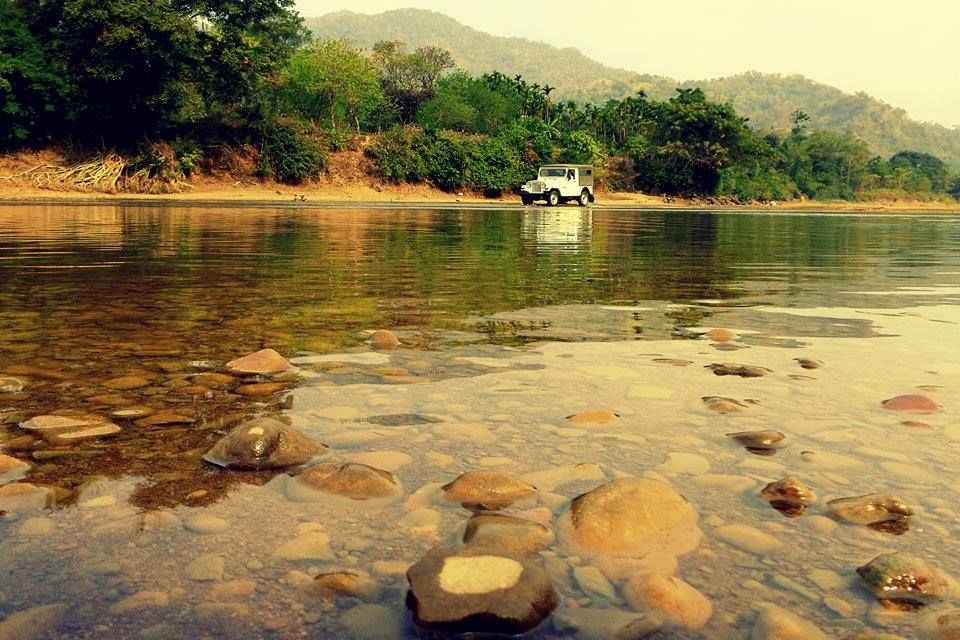 6. Explore the rich culture in Maibong: Those who visit Haflong also make it a point to visit Maibong, the neighboring town. This was once upon a time, capital of the Dimasa Kachari kingdom and so you shall find monuments and architecture from the 12th century to wow you. You shall get to visit the monolithic Ramchandi Temple, which shall be right for those click-happy photographers and explorers.
7. Borail Wildlife Sanctuary: If you wish to quench your thirst for exploring the wildlife in Assam, then a drive down to the scenic Borail Wildlife Sanctuary would be perfect for you. You shall get to see the famous Himalayan Black Bear, Clouded Leopards, among birds, White backed Vulture, and pheasants are going to mesmerize you.
8. Festivals galore: If you love people, and culture and exploring more of these, then Haflong is the place to be. The tribes here celebrate various festivals and the most important of them, being, the harvest festival of Ruolsafac.
9. Adventure sports: If you are an adrenaline junkie and shall happily enjoy your time paragliding or doing something totally risky, then Haflong is the place to be. Besides being a hub for nature lovers, Haflong also qualifies to be a spot for the activities like paragliding and trekking. Around 18 kilometers from Haflong at Bendao Baglai Waterfalls and N.Leikul village around 7km from Haflong. you shall be able to spend some quality time trekking in the area.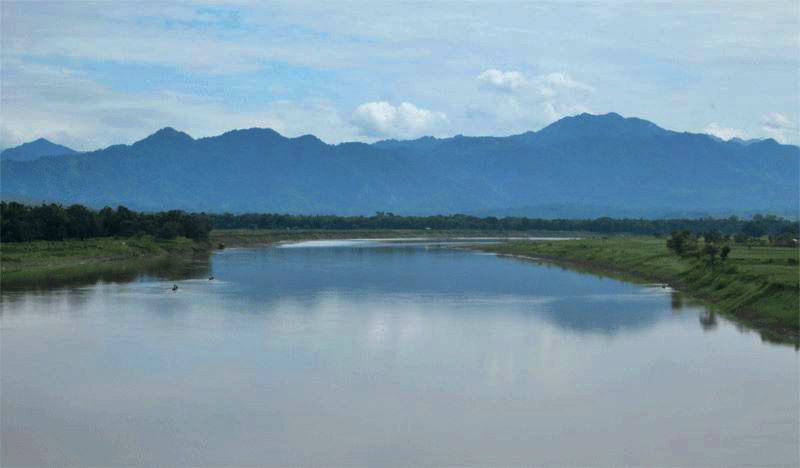 Places to stay
Lodges here aren't many, so take a note of the two best ones- Landmark Hotel and The Tourist Lodge.