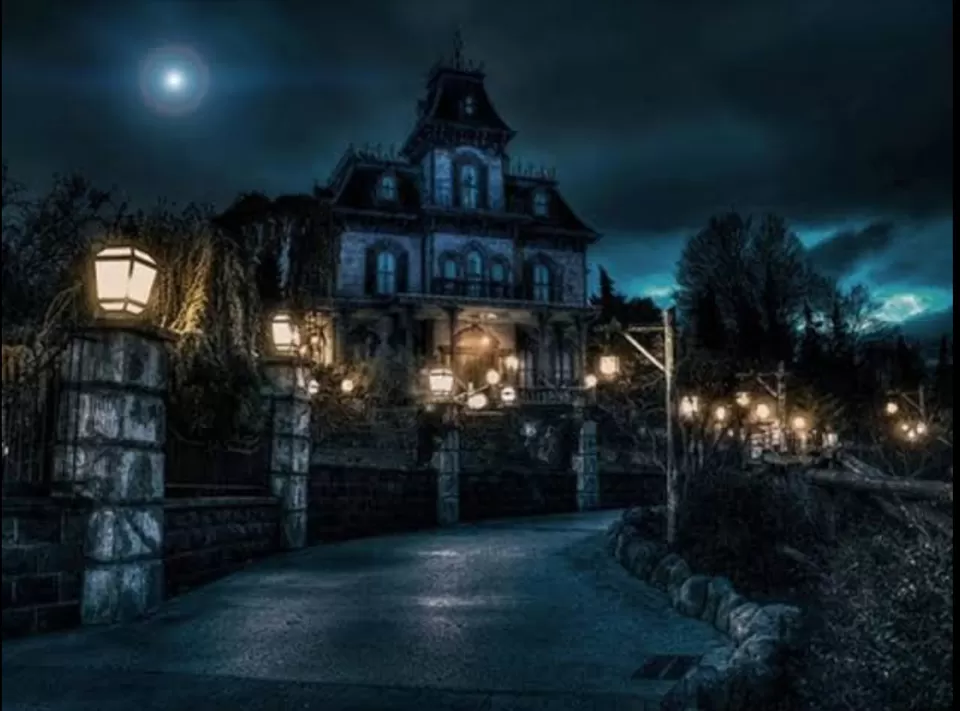 The very word creepy, would make me think of words like "Goosebumps" "A chill feeling" "Bones turning cold". Every place has a story on its own. Some stories have happy endings, while many leave trails of negativity making you feel creepy. These stories might be scary but on a closer look you might find lot of emotions involved, making your mind inquisitive pushing the search button.
So travellers before reading the article, it is mainly for those who want to know the story and visit the place in spite of its creepiness.
1) Dow hill
Kurseong is 30kms away from Darjeeling. Filled with abundant nature orchids, tea plantations this place is full of haunted stories. There is a death road where the belief many killed souls move around, and the forest near to the city is where dead souls are believed to come and vanish. The 100 year old boys school very near to the forest is famous for paranormal activities especially during December to march. In spite of all horror stories, Kurseong is a lovely hill station where you get to do a toy train ride up the hill, and get to see lot of vegetation, view of Mt.Kanchenjung, while Ambootia tea estate, hanuman tok, giddar pahar and eagles Craig are places around to visit.
2) Dumas beach
People who see this beach in sunlight and day hours would try to click the picturesque view not knowing the whole beach turns haunted in the dark. Located in Gujarath, after sunset lot of panaromal activity is detected. Lot of whispers, strange voices, sudden dog howling, in the clicked picture after dark, hazy outline, mysterious objects, and most common thing heard about this place is tourist have gone missing too. Surat is a large seaport located on Arabian Sea last part. Dutch garden, museum, sarthana park, Swaminarayan temple and few lovely beaches are places around to visit.
3) Jatinga
One look at the village, your eyes wont miss the lovely mountains, lush greenery and thick forest. Located 9kms away from Haflong Assam, this place is called as "Bird Suicide" point. Taken aback, here is the haunted story behind. From August to November which is called as post monsoon season and pre winter season, the nights and most part of the day are foggy. During this period birds die. Those who try to catch birds during this period get hit by a bamboo stick and die too. The belief is dead souls protect these birds, and harm those who try to cage them. Jatinga is a pleasant, peaceful place for those who want solitude. Shiva temple, haflong view point, panimur falls, Borail sanctuary and Fiangpui garden are places around to see.
4) Golkonda fort
Golconda means shepherd hill, built by Qutb shahi dynasty, in Hyderabad one of the most popular historical spot there is a haunted story behind it. There was once upon a time a queen named Taramati who was killed and buried beneath the fort along with the King. So after dark visitors are not allowed to stay or roam for long here, for the belief is the Queen appears and moves around. Being the capital city of Telegana, Charminar palace, Hussain sagar lake, Birla mandir, Chowmahalla palace, Nehru zoo park and Necklace road are places around to visit.
5) Alummottil meda
Located in Alleppey district of Kerala, this house is a traditional house called as tharavadu surrounded by green vegetation, fine Kerala wooden architecture, artwork on the roof, secret rooms, grand corridors, the belief that it is haunted house doesn't come to your mind. There lived a family who were landlord to the Raja of Travancore. Each person of that family has a separate room of their own. As per rule, the whole property passed generations. The belief is other family members, plotted and killed the family, taking away all possessions. Even today the room where thee head of the family was muddled is locked, for his soul is filled with betrayal. Many say, crying, footsteps are heard. Alleppey is called as Venice of east, Marari beach, ambalapuzha Sri Krishna temple, Vembanand lake, Alazhapuzha beach are places to visit.
6) Kuldhara village
From Jaisalmer one hour away is this ghost town that almost looks deserted giving you an eerie feeling. An abandoned village 200 years old. The scary story behind is there was a prime minister named Salim Singh who had a great desire to marry the kings daughter. So he threatened the village who held one last meeting, put a curse on the village and left, but never returned till date. Visiting the village shows you, the things used by people 200 years ago. The whole stretch is too silent. Even today the belief is, people who stay in this village are chased away by unknown force. Jaisalmer being a popular tourist spot of Rajasthan, Trikula hill, kuldhara ruined fort, gadisar lake, Jain temples, desert national parkare places around to visit.
7) Lambi Dehra mines
The very name reminded me of lovely mist filled Mussoorie, until I found the horror creepy story behind. Located 10km away from the main city from where you could view the mighty hills, little you would guess the haunted story behind. Once upon a time, there were 50,000 workers who worked in the mine. It so happened that all these workers were choked and died just like that. Many stories say it was the presence of a with him while many say a curse. From the on paranormal activities take place that it is locked and shut down till date. Mussoorie is a popular honeymoon spot of India, filled with lovely spots like kempty falls, lake, Lal tibba, clouds end and company garden to explore.
As a child when I used to read Sydney sheldon or Mary Higgins Clarke or Robin cook, the very eeriness would give a chill feeling followed by lot of scary thoughts. These thoughts made me go behind the haunted places and find the stories. I wont say I was too strong and at the same time too bold to listen to these stories, but to say the truth each place, each story was an experience to listen too.