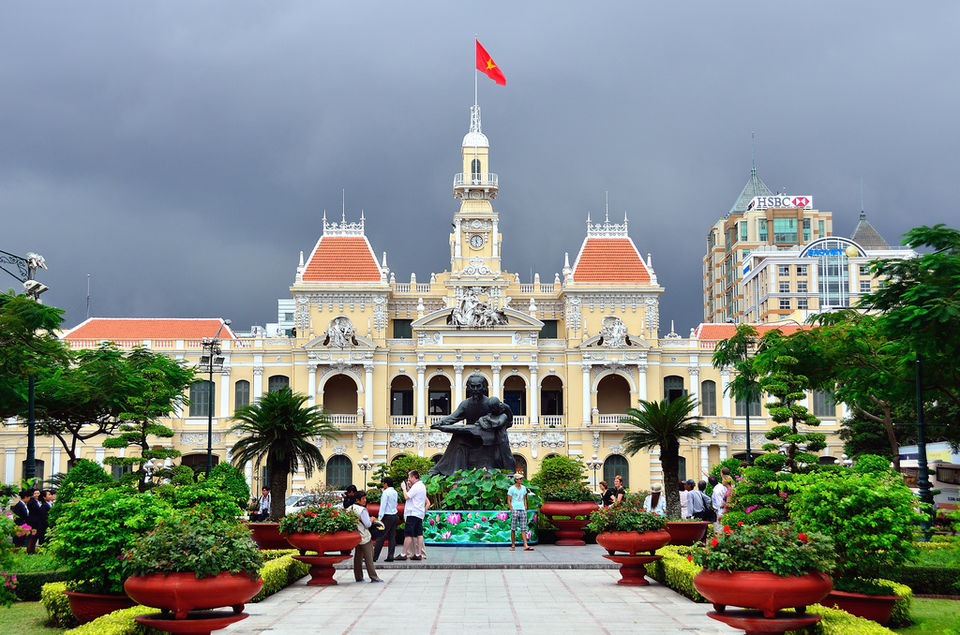 After visiting a lot of SE Asian countries, I always had a curiosity to visit Vietnam.
I had heard that this country was a mix for party and adventure seekers, a beautiful place to visit if you love nature and also like to see the high rises.
I had an intention to do both ... so I started with journey to begin with Ho chi min city.
Ho Chi Minh City – or Thanh Pho Ho Chi Minh, to give it its full Vietnamese title is Vietnam's centre of commerce and the country's biggest city, though not its official capital – this honour rests with Hanoi. The fine restaurants, flash hotels, glitzy bars and clubs, and shops selling imported luxury goods can be found here. After landing I moved straight to my hotel 'Rex Hotel' a famous luxury and business hotel. I must say the rooms are spectacular with traditional architecture and spacious bathrooms.
After resting we made a stroll down the elegant Dong Khoi street. The art deco and modernist buildings of the early 20th century fell into decline during the Vietnam war, but the area has undergone a revival of late with stores by Gucci, Dior and Louis Vuitton. You can also embark on a cultural and historical journey at Ho Chi Minh City. Immerse yourself in Vietnam's French colonial era with a visit to heritage buildings and war museums. You will find many local tour guides who will offer you half and a full day tour.
The night life is bustling and you have world cuisines available in every nook and corner. I love rooftops and I made sure I made the most of it when I am there. My personal favorites areSaigon Saigon Rooftop Bar District 1 , Chill Sky Bar Saigon District 1, Glow Skybar Saigon District 1.Also you have amazing night clubs like the Lush Nightclub.
You must visit Cu Chi tunnels which is now considered a heroic district for its role in the anti-American war in Vietnam. It is legendary for its 220 kilometer-long tunnel system and is a popular spot for both Vietnamese and foreigners to visit. You will find it hard to imagine the destruction and damage all over the area caused by bombing and mines when Cu Chi was a "Free Target Zone." The remnants in Cu Chi are evidence of the fierce battle that took place. You will even have chance to fire an AK-47. At the end of the tour, the bus will take you back to Ho Chi Minh City.
So finishing my Ho chi min tour I head to Halong bay from Hanoi via flight. Honestly Hanoi really dint have much to offer so you can skip that and head straight to Halong. I had planned weeks in advance for The Oasis party Bay cruise which is one of a kind cruise. You can book a day or 2 package online. You will spend a day exploring and enjoying the magnificence Halong Bay and one night on the cruise with activities including water trampoline, kayaking, swimming, boat jumping, floatables and relax in one of 3 Jacuzzi's. The first night is party time where you can really let go followed by a hungover next day where they also teach you make Vietnamese rolls. Trying really hard to be up..I definitely had the best time here meeting people from different countries.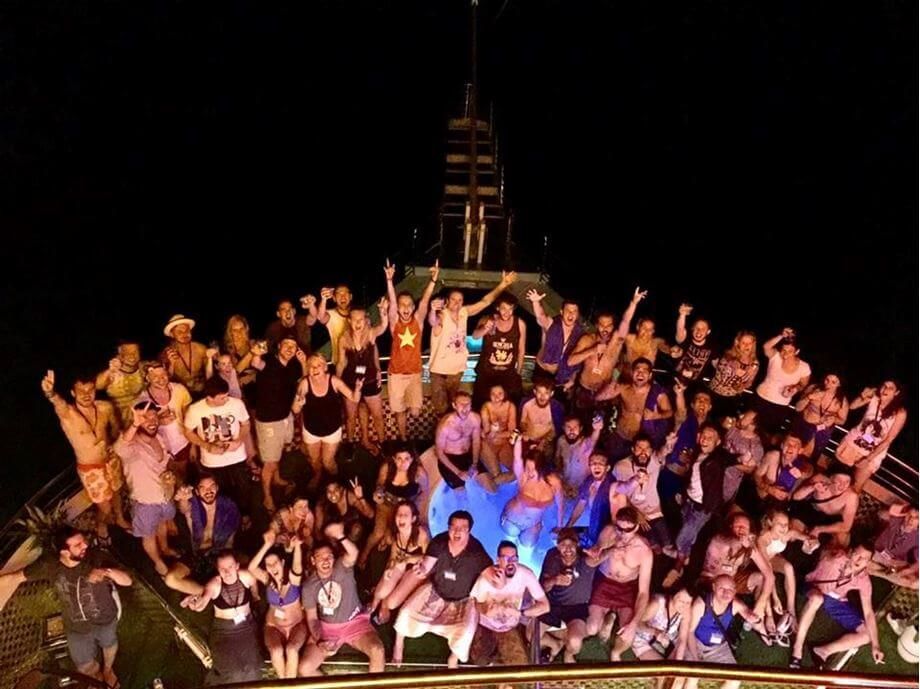 After halong we planned an impromptu visit to the Catba Islands, it is the largest island in the Bay and approximately half of its area is covered by a National Park. The island has a wide variety of natural ecosystems, both marine and terrestrial, leading to incredibly high rates of biodiversity.
I stayed at Cat Ba Sunrise Resort aprrox. 150$ a day a 4-star hotel. We chilled in the pool and enjoyed the exotic spa. You can rent a bike its very cheap and visit Cannon Fort. Cat Ba Island was actually once a fairly strategic lookout point during the war (hence Cannon Fort), but that also meant there was a lot of bombing around the place. This led to the construction of Hospital Cave. It's quite impressive how it's done, however, there's little to explain things if you go in without a guide. There are various caves and parks that you can explore. To comfortably fit in these things to do in Cat Ba Island, you want to allow yourself 2-3 days minimum.
And this all summed up for a beautiful trip to Vietnam :)
Thanks for reading!