Shiv Khori, a cave dedicated to Lord Shiva is situated in the Reasi district of Jammu And Kashmir state in India. Khori means cave and Shiv Khori thus denotes Shiva's cave.The holy cave shrine is situated on a hillock in Ransoo Village, the base camp. Devotees need to cover a 3 km trek on foot. Shiv Khori is situated about 140 km North of Jammu, 120 km from Udhampur and 80 km from Katra. It is one of the most venerated Holy Cave Shrines of Lord Shiva in the region.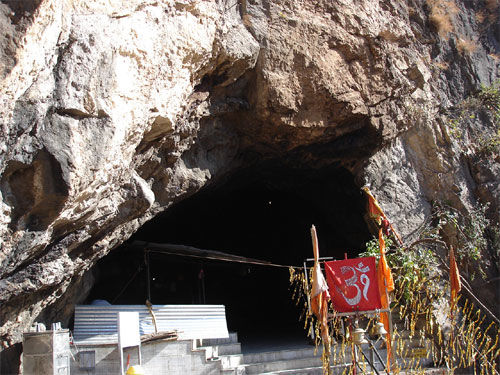 As per assessment of local people, Shiv Khori gufa measures nearly half a kilometer in length but Yatries are allowed to go only up to 130 meters. Rest part of the cave is still a mystery as no one could go further due to lack of oxygen. It is believed that some Sadhus who dared to go ahead never returned. Shiv Khori gufa is in the shape of Shiva's Damroo i.e. wide at two ends while very congested at the center. There are a lot to observe in the Holy Cave, however the best of them is the natural milky water dripping from the top to the Shiv-Ling symbolizing the eternity of the holy river Ganga. Shiv Khori temple is full of natural impression & images of various Hindu Deities & full of divine feelings.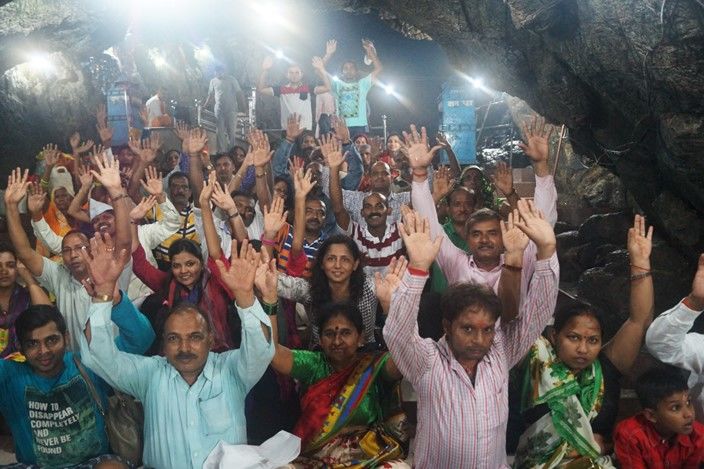 The opening of Shiv Khori gufa is very wide and one can see the natural depiction of gigantic snake like formation believe to be Sheshnag. Pigeons are also seen here like Amarnath cave. Shiv Khori gufa divides itself into two parts:In this cave there is also a cave which directly go to Amarnath cave. It is now closed as some sadhus who dared to go ahead never returned. The other cave goes to swarg.

After crossing narrow passage, main cave area comes where sanctum sanctorum is situated. The open part of Shiv Khori mandir has a four feet high naturally formed Shiv-lingam at the heart of the Sanctum Sanctorum. Just above the shivlingam a cow like formation is visible believe to be Kamdhenu. To the left of Shivlingam Maa Parwati is sitting whose image can be identified by impression of her holy feet. There are also many deities like Kartikeya, five headed Ganesha, Lord Ram, Laxman, Sita, Hanuman were present in the first half of the main Shiv Khori gufa area. In the second half of the main chamber Mahakali & Maha Sarswati is present.
Shiv Khori Story
Shiva Khori, Jammu was accidently found by Shepard when they came around for looking their lost sheep and they discovered this cave. Later the shepherd shared the experience of the Holy Cave Shrine of Shri Shiv Khori with others and in the process worshiping started within the Cave. Shiva Khori was basically the Lord Shiva's Hideout.Legend has it that a demon named Bhasmasur, after a long meditation of Lord Shiva, obtained the boon that he could end the life of anyone by placing his hand on their head. After obtaining it, this devil had the evil intentions to end Lord Shiva. When Lord Siva came to knew about it ran from him and took a hide in these mountains. Shiv Khori gufa was made by Lord Shiva from his Trishul.


On Maha Shivratri every year a mela is held in Shiv Khori mandir for three days. Shiv Khori gufa has a special significance during this time of the year. Lakhs of pilgrims from various parts in the state and out of it come to visit the shrine for Shiva's blessings. The devotees particularly consider this period holy for offering prayers and worshiping the lingam. Maha Shivratri is normally held in February or first week of the month of March.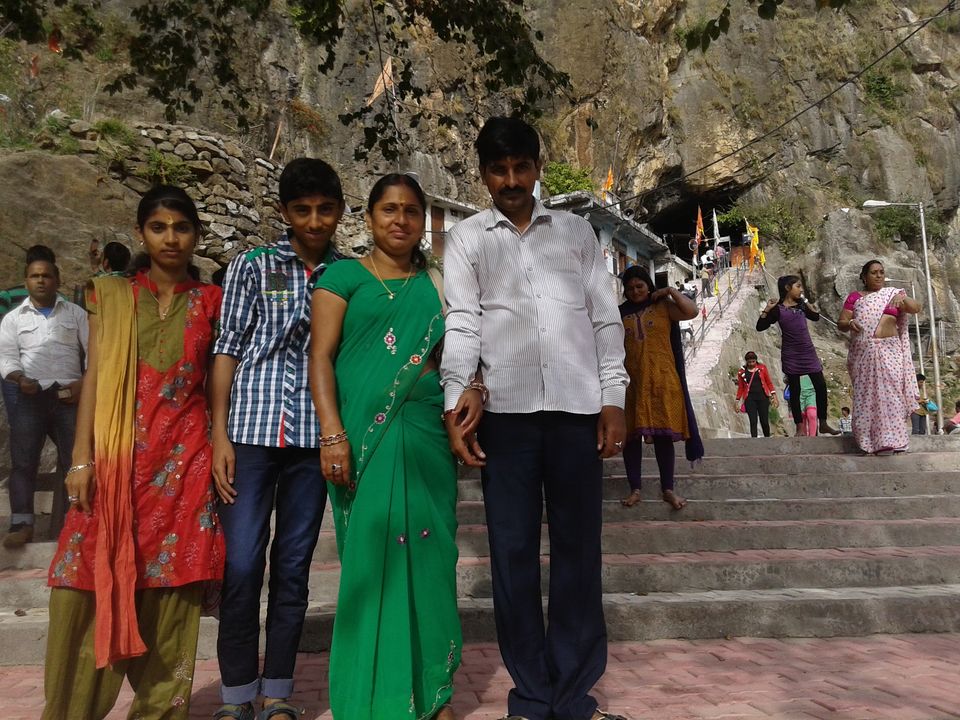 Few facts you should know about Shiv Khori temple. It was guarded by SheshNaag of which you can see the impression on the rocks of his huge snake head. The river in this area is called as Doodh Ganga as it turns white during day of Maha Shivratri.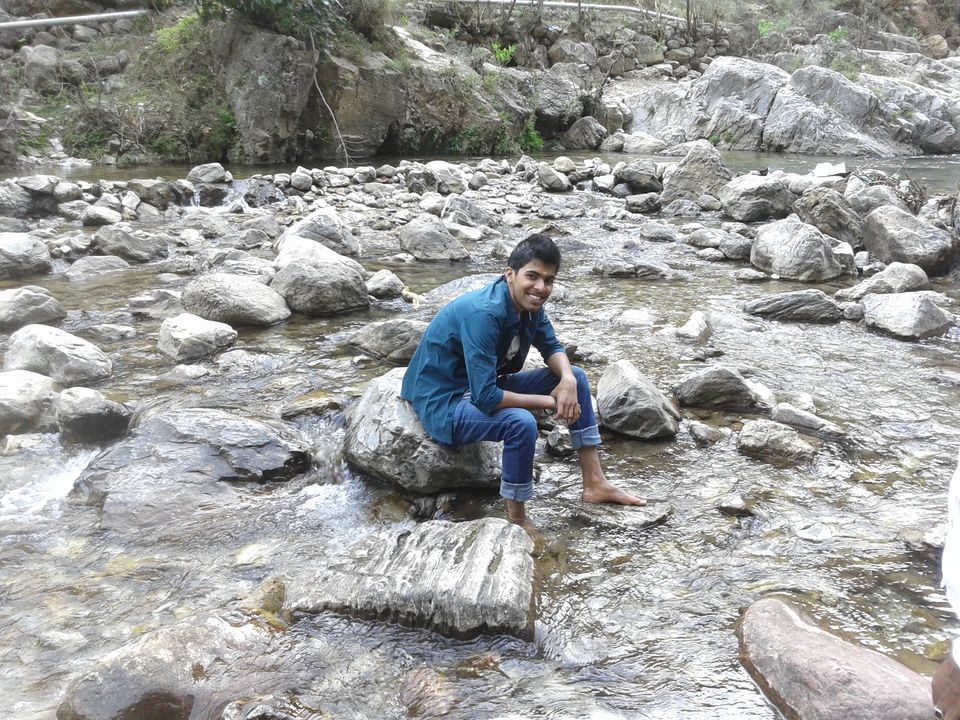 There are two path in the same cave, One which leads to Swarga or heaven according to Mythological sayings and other one leads straight to Amarnaath. This is one of the temple where gods are present in 100% natural formation.
This post was originally published on Travel With Jha.