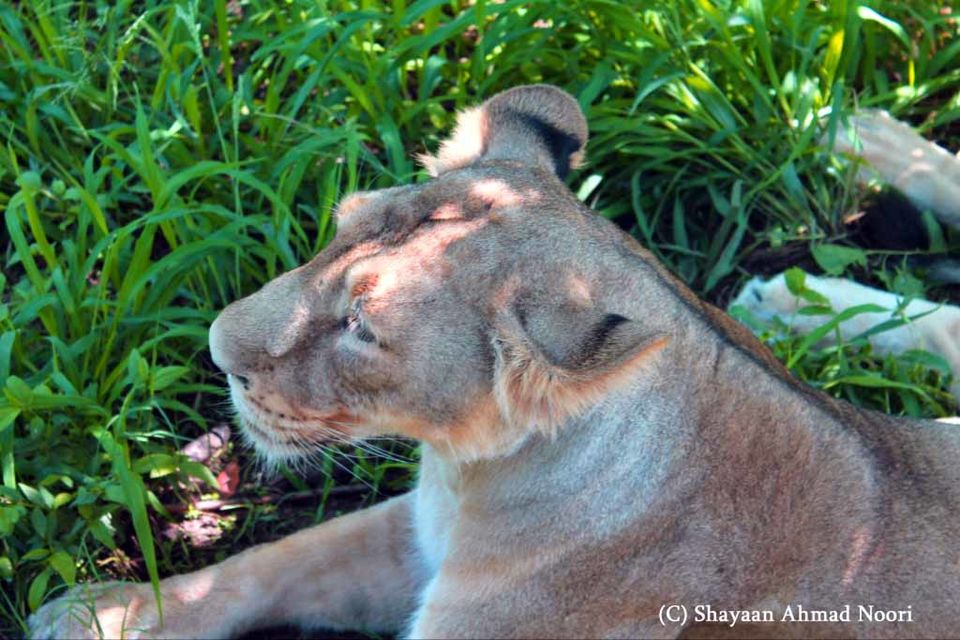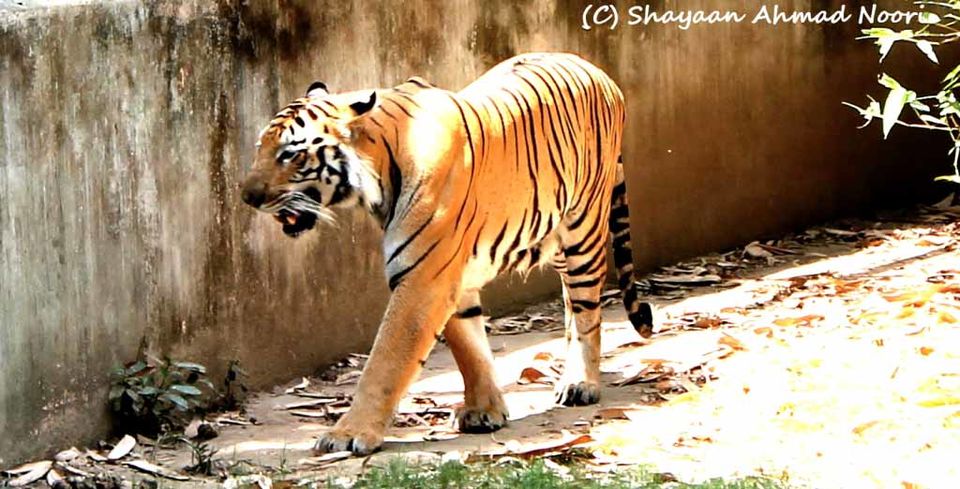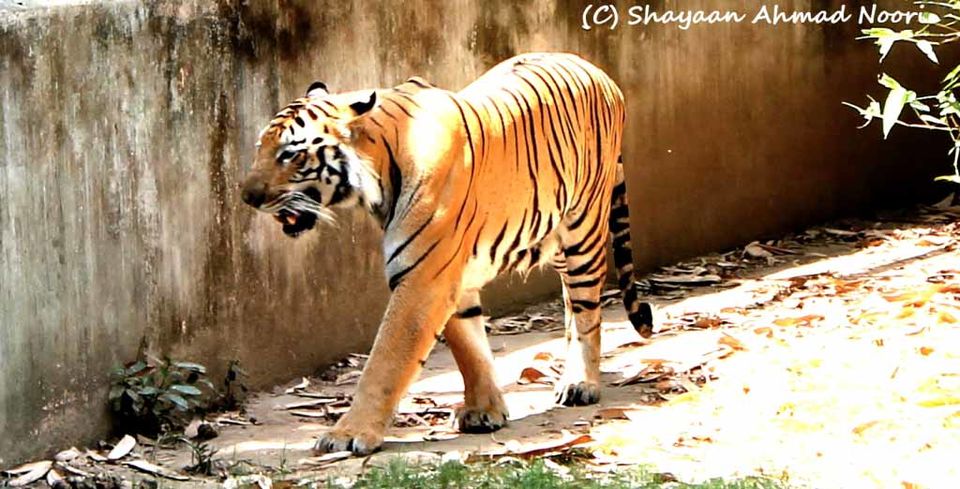 I have been to Chandigarh "n" number of times and now used to the nature and surrounding. So one fine day decided to drive from Delhi to Chandigarh, pick my friends from Chandigarh and just visit Zirakpur Zoo. Zirakpur zoo was the only thing that was near by Chandigarh area (which I could found on Google).
So, here we are at the Zerikpaur zoo. Trust me since ages i have not been to zoo, and was feeling like a kid to go inside and relish me childhood memories.
Yes, it was a traditional zoo - Car Parking - Parking Tickets - Que at manual ticket counter - Que to enter - Que to security check and then hulla finally zoo :')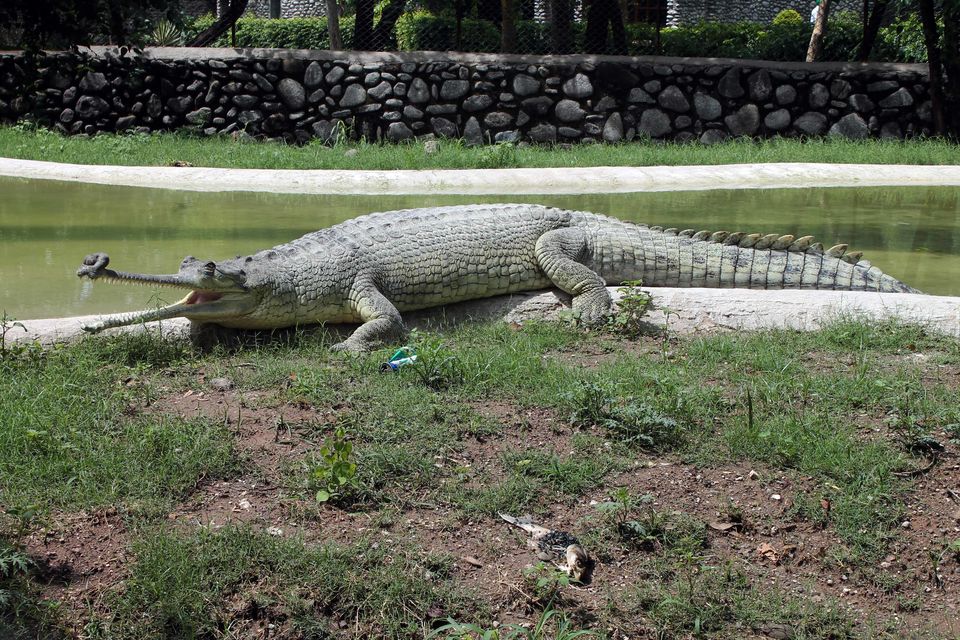 Crocodiles are the first animal you see inside, lying as usual dead, waiting for pray to come close so that they can eat (same like our childhood stories). Small pond, with swans (you cant go inside). Monkeys, Lion, Tiger etc. etc. I mean everyone knows what zoo has.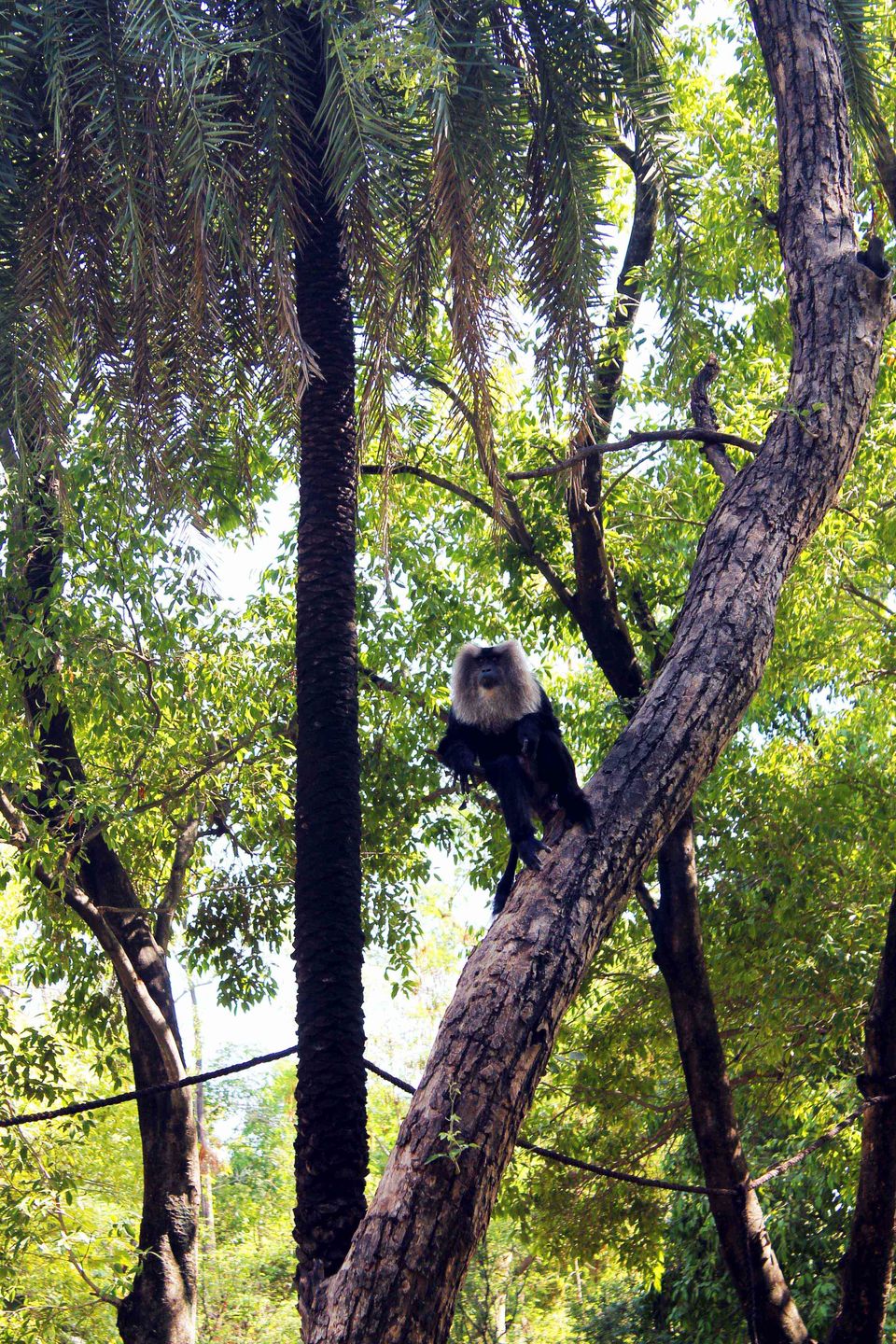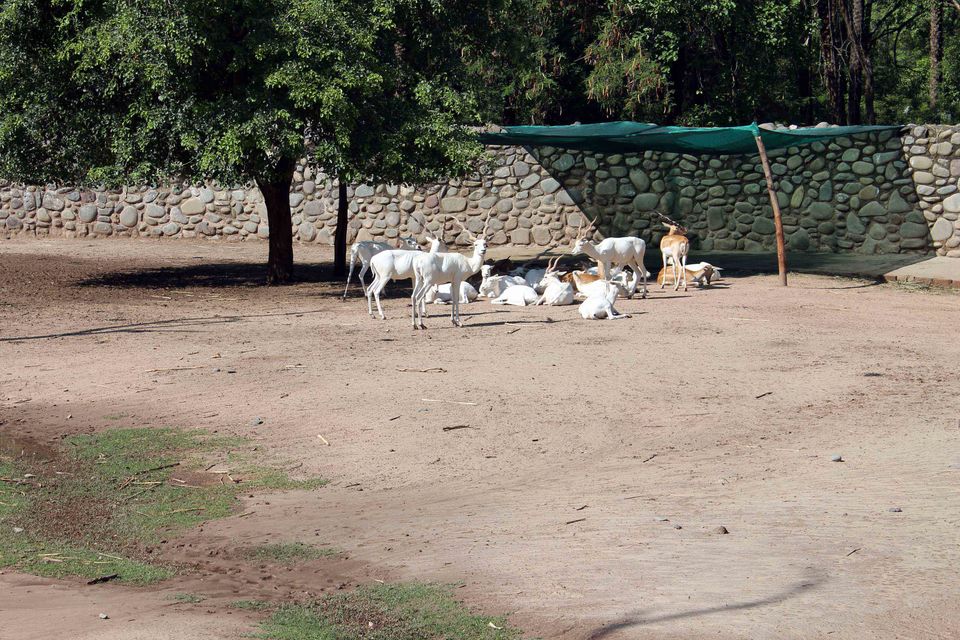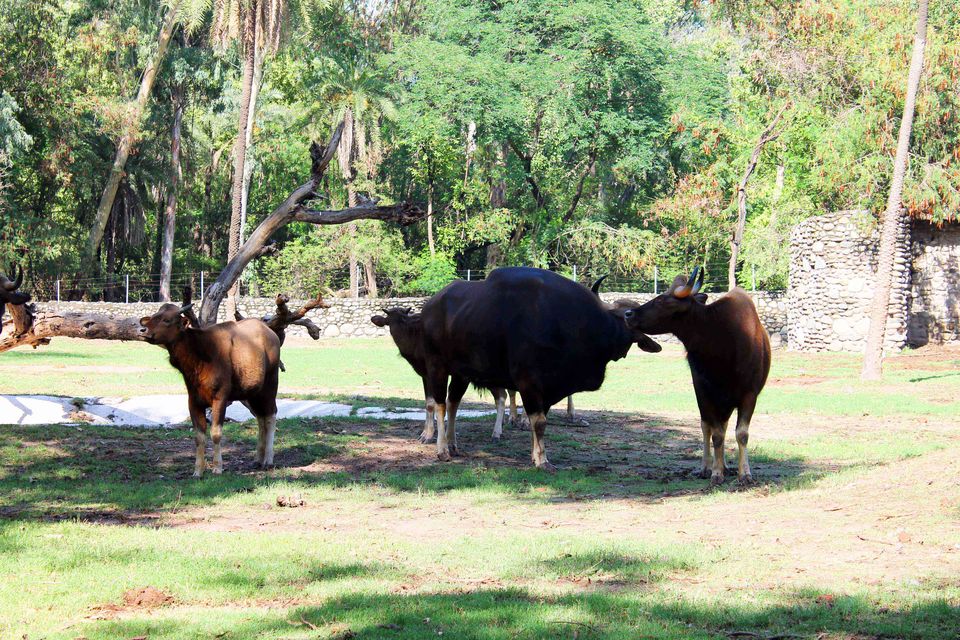 The best part about zoo was it is surrounded by a forest, or in short, forest was cut down to make a zoo (hush everywhere, greenery, bushes, tall trees etc.).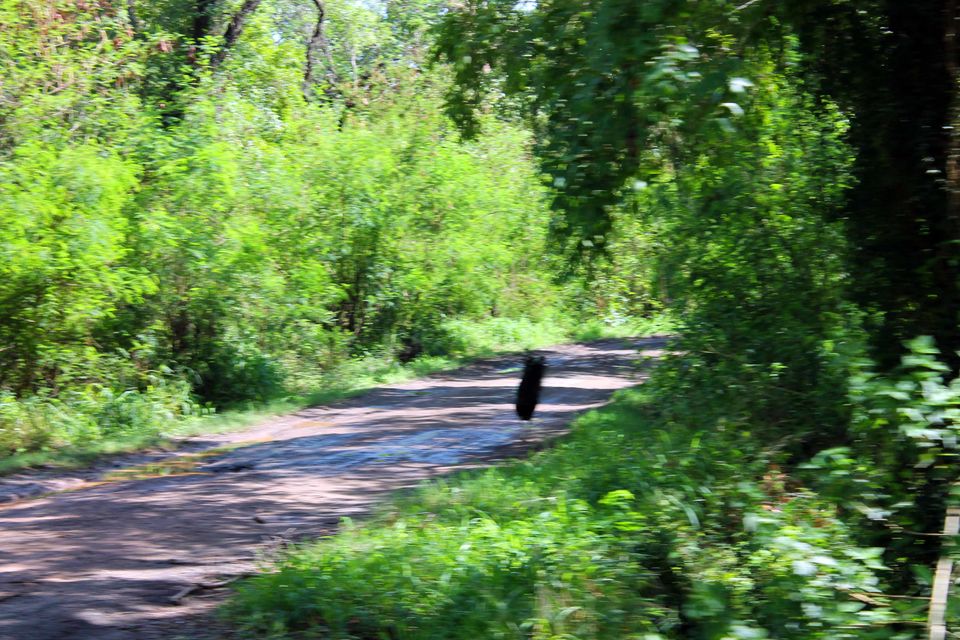 Then we encounter a Tiger safari jeep, we asked what is it, so we were explained that this jeep would take you close to the tiger, who is open in the forest. I asked (querulously) are you sure we would find the tiger, he said yes. Tickets are more expensive then zoo entrance :P
A vehicle was a jeep covered with steel, but was very transparent in view. It took inside to lovely roads, very small (just for one vehicle - slowly). Then we see peacocks walking on the roads. herds of them. Finally it was ended at a Lion. One big Lion I can say. He parked the vehicle so close to the Lion, that you can open the gate and can touch him, without getting down. Vehicle gate was made of mostly glass and little steel, i went closer and can almost see Lion very close to me, I wish i could just open the gate and touch the Lion just for once (but the driver warned me not only once but thrice - that not to dare).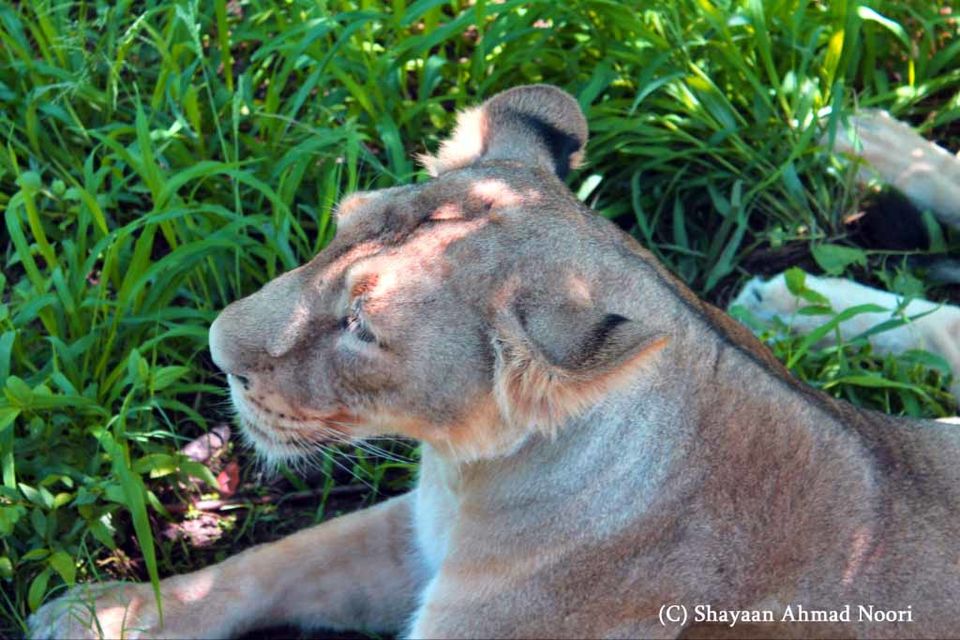 That was one good moment. This zoo also offers good parks and good sitting arrangements. Alike other zoo this zoo is not crowded with hawkers, as inside zoo their are just one or two food joints and zoo is huge.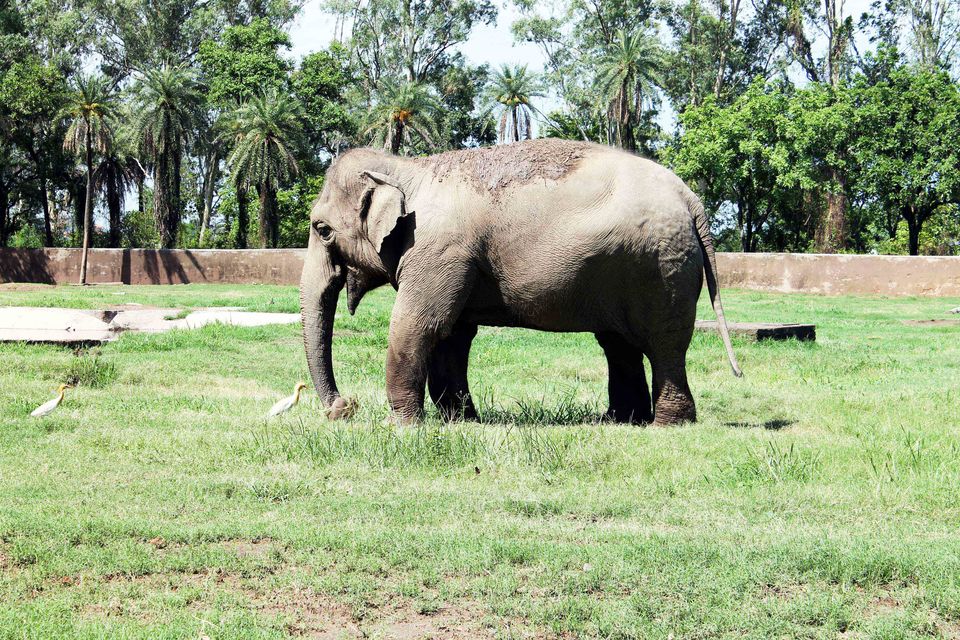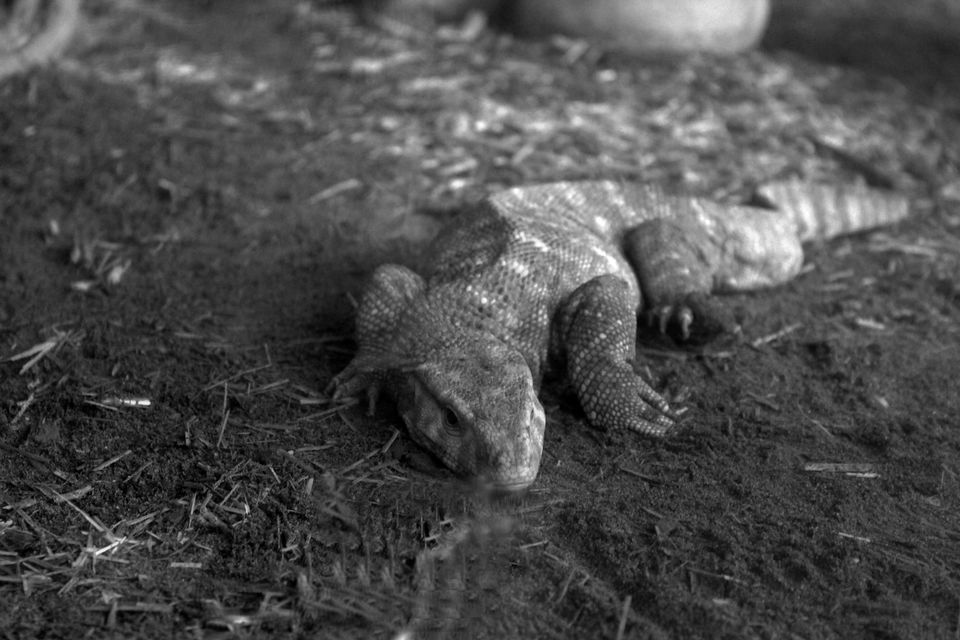 I still remember when during our school days, School teacher came to our class and announced that tomorrow morning we are going to picnic, just inform your parents. I mean I was so happy to hear this that wow, ZOoooooOO and that too with friends, that was fun.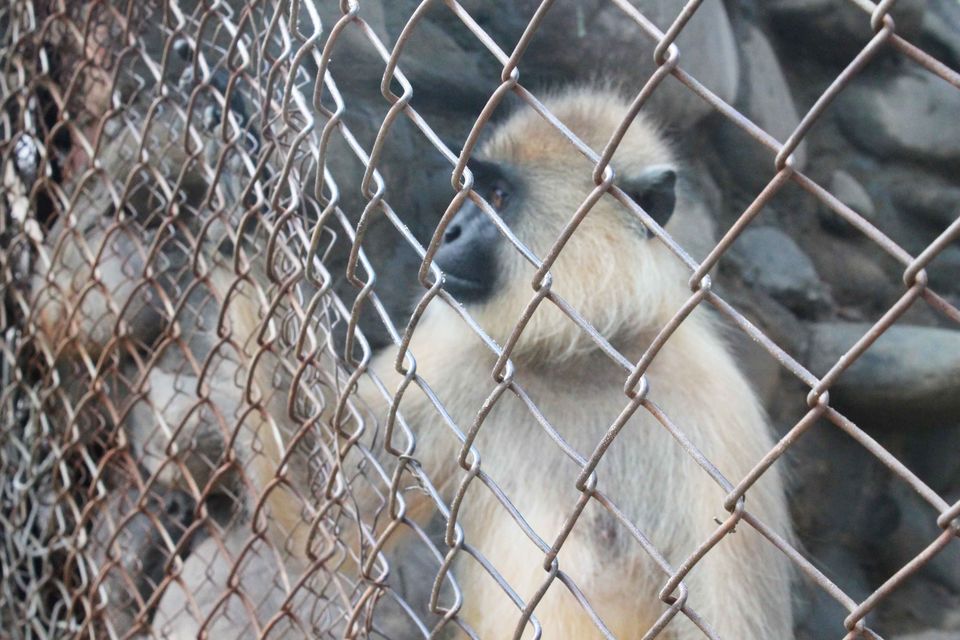 Thats it, I drop my friends to Chandigarh same day and back to Delhi. I dont know but this was also one good trip which I still remember.
All pictures used in this travel blog, have been clicked by me, and I reserve all the rights to publish them here. If you like the pictures, you might like to see more at https://www.facebook.com/shayaan.photography (Frames)