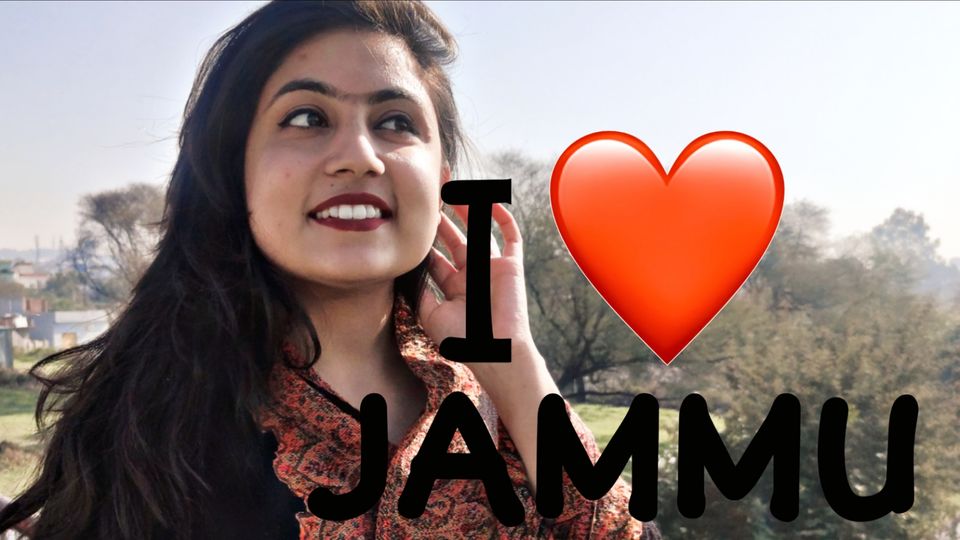 Before visiting any place we have a lot of queries going in our mind and what we usually search for is the places that are cheap in terms of money and beautiful at same time. Let me end your search for a minute and give you some insights about "WHY IT IS BEST TO TRAVEL JAMMU?"If you are finding it exciting to book your tickets to Jammu but your mind is buzzed up at the same time, Let me clear your confusions.
Mainly for a traveller it's easy to reach the destination but where to go further is the main enquiry. I will answer few of the questions below that will make your travel easy to CITY OF TEMPLES-JAMMU.
The first question that may ping up in your mind may be-
1.Which places to visit in Jammu and from where you should start?
You may have heard about VAISHNO DEVI TEMPLE in Jammu and few more places that are famous in Jammu but there is a list of good number of places to explore. The main centre of attraction is the Vaishno Devi bhawan but there are other places too that you may have not heard.
Starting from the Cultural Heritage places- Dogra Art Museum/Mubarak Mandi Palace, Amar Mahal Palace/Hari Niwas Palace, Raghunath Temple, Bahu Fort, Sheesh Mahal, Akhnoor Fort, Bhimgarh fort, Poonch Fort to ultimately beautiful temples and nature, natural beauty:- Peer Kho Cave, Baag-e-Bahu, Manda Zoo, Ranbireshwar Temple, Dudhadhari Mandir, Raghunath Bazar, Purmandal, Surinsar Lake,Nandini Wildlife Sanctuary, Baba Dhansar, Dargah Garib Shah, Mahamaya Temple, Bhairo Baba Temple.Isn't it interesting to see that Jammu is not limited to temples only but much more than that.
Now the question is From where to start? You should definitely start from the Vaishno Devi Temple and then to the above mentioned places.
2. Why should I cover all the places, can't I reduce the number and limit the places?
I think for a Traveller this should not matter how long is the list but when one decide to travel then why to limit the journey? Well if you wish to decrease then it's your choice but let me make you slight familiar about the places, because I don't want you to miss a single destination. So, here it goes:
1.Vaishno Devi Temple and Bhairo Baba Temple: Vaishno Devi Temple is the holy shrine of Shri Mata Vaishno Devi Ji and is popular in world over as the "Mother who fulfills all the wishes". Also the Bhairo Baba Temple is located approx 2.5km from the Bhavan. It has ropeway facility, so it would be helpful for those who find it tough to cover this distance by foot or horses. It is belief of people that your journey to Vaishno Devi Temple is incomplete if you did not visit the Bhairo Baba Temple.
2. Bahu Fort/Mahakali Temple/Bagh-e-Bahu: These three are located at the same place. The Bahu Fort is 3000 years ago historic fort in the city of Jammu that is constructed on the banks of Tawi River. It is dedicated to Hindu Goddess Kali, known locally as "Bawe Wali Mata"(Mahakali Temple).Also the Bagh-e-Bahu park is the center of attraction in Jammu city. One can enjoy the view of Artificial lake, Fountains, Beautiful Nature and Greenery. Guess what you should not miss out? Asia's biggest underground Aquarium, it is also built at the same place.
3. Mahamaya Temple: It is situated on the Bypass Road behind the Bahu Fort. The temple is dedicated to female freedom fighter called Mahamaya from Dogra Community. One must visit to sense the fragrance of bravery at the place.You can't refrain yourself from appreciating the heroic deeds of the valorous lady.
4. Sheesh Mahal: Also known as Palace of Mirror because of it's adorned mirror work. It is located in Ramnagar of Udhampur district. The walls of this exquisite place are ornamented with beautiful murals and paintings. It mainly depicts stories of epics like Mahabharata and Ramayana. Life story of Rama Ram Singh and other former rulers.
5. Akhnoor Fort: It is located in Akhnoor and is situated on the right bank of the Chenab River. The fort has two parts which are bifurcated and is two storeyed crowned by battlements and merlons. The special part about the monument is it's infrastructure and beautiful view of Chenab River, mainly Jia Pota Ghat.
6. Bhimgarh Fort: It is also known as Reasi Fort and is located in Reasi district of Jammu. The fort is on hillock approx 150m high, initially constructed by clay and later on with stones. It has historical significance that will take you back to ancient times.
7. Poonch Fort: It is known as Pride of Poonch. The one thing that will amaze you about it is it's infrastructure arranged in four irregular courtyards that belong to distinct eras of Muslim rule,Sikh rule, and Dogra Rule. Main building influences of Mughal Architecture and central block is in typical Sikh architecture.
8. Peer Kho Cave: Located close to tawi river and also known as Jamvant Cave(As it is said that Bear God from Ramayana namely Jamvant meditated in this temple). Shiva Lingam in this temple was formed naturally and people started to worship it. Captivating part is some people believe the cave doesn't just lead to other caves but to parts outside the country.
9. Manda Zoo: It is the National park in Jammu near Amar Mahal Palace/Hari Niwas Palace. It's perfect for family vacations and if you are coming with your kids then it is a good choice to visit for visitors.
10. Purmandal: If you want to enjoy few hours of life in a village side of Jammu then don't miss a chance to visit Samba district of Jammu. It is also known as Chota Kashi located on Devika River. The people also believe bathing in river cleanses the soul. Also there are 12 mela in a year where devotees take a holy dip in the Devika River and seek blessings.
11. Surinsar Mansar Lake: The place is surrounded by hills and dense forests. Surinsar and Mansar lakes are considered as twin lakes as Mansar is also located near by it. There is also a Surinsar Mansar Wildlife Sanctuary in midst of both the lakes. It is having abundant flora,fauna and Avifauna, a small island is in middle of the lake and is home for thousands of Bats.
12. Nandini Wildlife Sanctuary: This place has derived it's name from village Nandini. If you love bird watching then this is the place for bird lovers.(Mainly Pheasant, red jungle fowl, blue rock pigeon,Indian Mynah, Chakor, and Peafowl). Also you can see around 8 mammal species. The best time for bird sight is from month of September to March.
13. Baba Dansar: A holy place located at Karua Jheel in Reasi District of Jammu. It has great significance in respect to Lord Shiva. The large number of crowd uses to visit the place every year at time of Maha Shivratri when an annual fete(mela) is organised.
14. Dargah Garib Shah: It is a shrine located in Residency, Shalamar in Jammu and is the perfect symbol of Unity in Diversity.If you love peace and silence then this is a place for you. It will totally reduce your stress from chaotic urban life.
For other Historic/cultural places like Amar Mahal Palace/Hari Niwas Palace, Dogra Art Museum/Mubarak Mandi Palace, Raghunath Temple check out my recent blog, I have covered almost every information about the place in that.
3. About at what distance these places are located from the center of Jammu?
I hope you will find this helpful and interesting.In my next blog I will cover how much should be in your pockets if you want to explore every bit of Jammu.
For any other doubt or queries you can keep an eye on my blog or comment below, I will try to help you out.