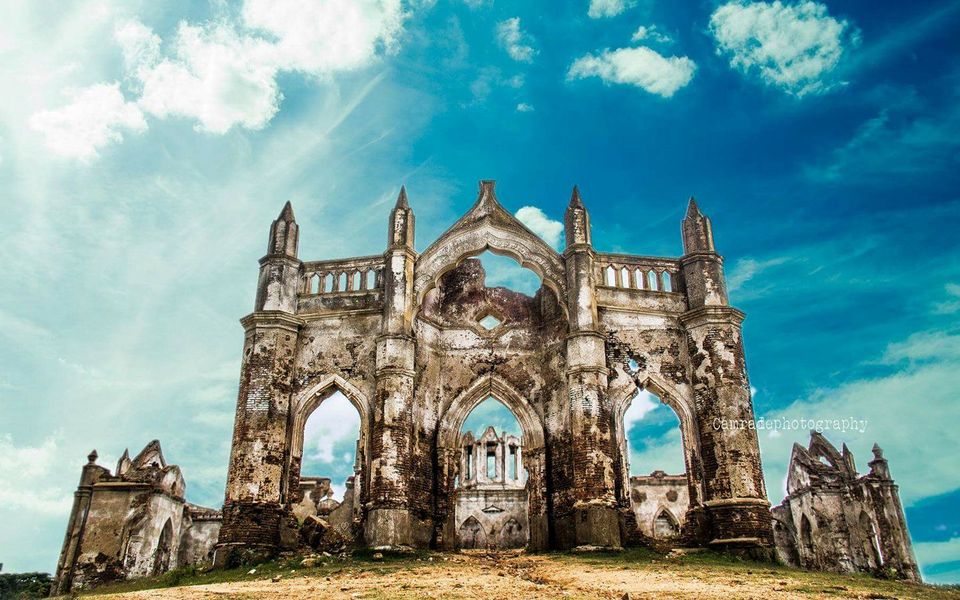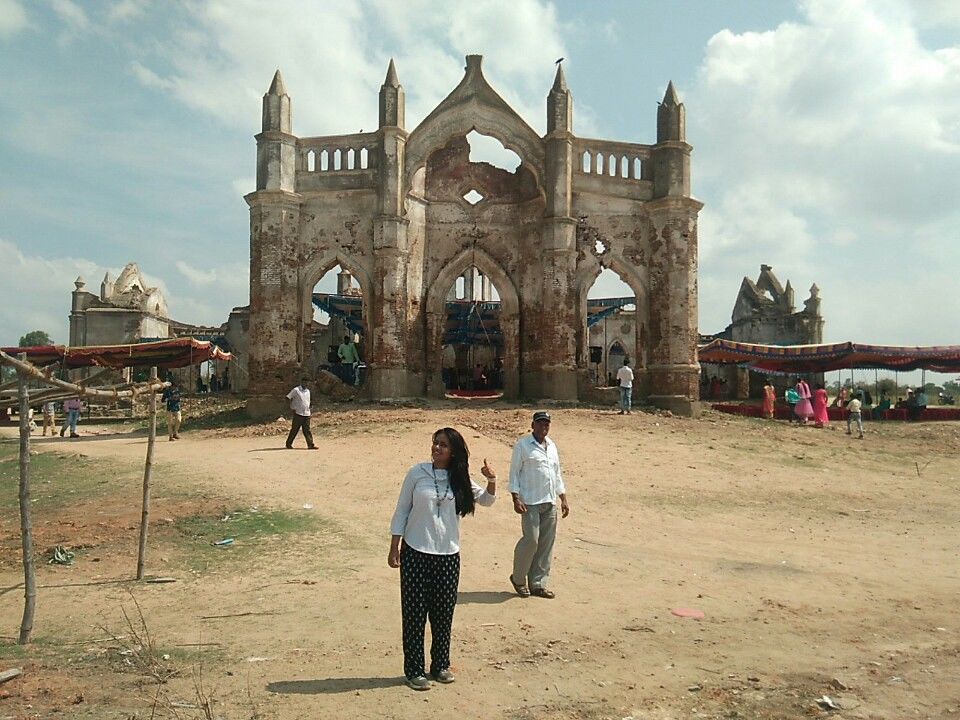 Ever since I heard about Hassan Karnataka, I kept dreaming about it...Ruins are intriguing
Google map is with me,helping around with the directions, roads are in good condition and there's no traffic at all.
Localities are ever smiling and ready to help.
Since I'm visiting Hassan Karnataka in March the flora is dry with occasional greenery.The majority of the local population are farmers.
On the way I also encountered Mr.Cobra, which was as usual carrying out its business (Such close encounter,it passed right in front of my vehicle phew...)
What to see in Hassan Karnataka
This church is famously known as Rosary Church/Shettihalli church/Floating church. It was was constructed in 1860 by French missionaries. This Gothic styled church was built on the scenic banks of Hemavathi river in Hassan Karnataka and served as a religious worship center for the wealthy British estate owners.
Later, the government decided to build Gorur dam and the Hemavathi reservoir for better utilization of the flowing river.
The construction of Gorur dam in 1960s led to flooding of this region. The church and its surrounding areas were evacuated and later abandoned due to consistent flooding.Very few farmers return to this region once water recedes and cultivate short term cross on the fertile river bed.
Ever since, this church gets submerged in water every monsoon, only a portion of it is visible making it a rare spectacle.It has been 200 years since the church was built and more than 25 years since dam waters started flooding and submerging the church but the structure still stands tall.
Areas around the church have become shooting locations for regional movies and serials. Ideal place for pre-wedding photo shoots.
Hassan Karnataka is a photographer's paradise all around the year with this ancient church in the backdrop.A must visit place for bird spotting and nature lovers.There's no entry fee.
Pick your season if you wish to see it in water or not.
Shettihali church distance from Bangalore is approximately 205 km.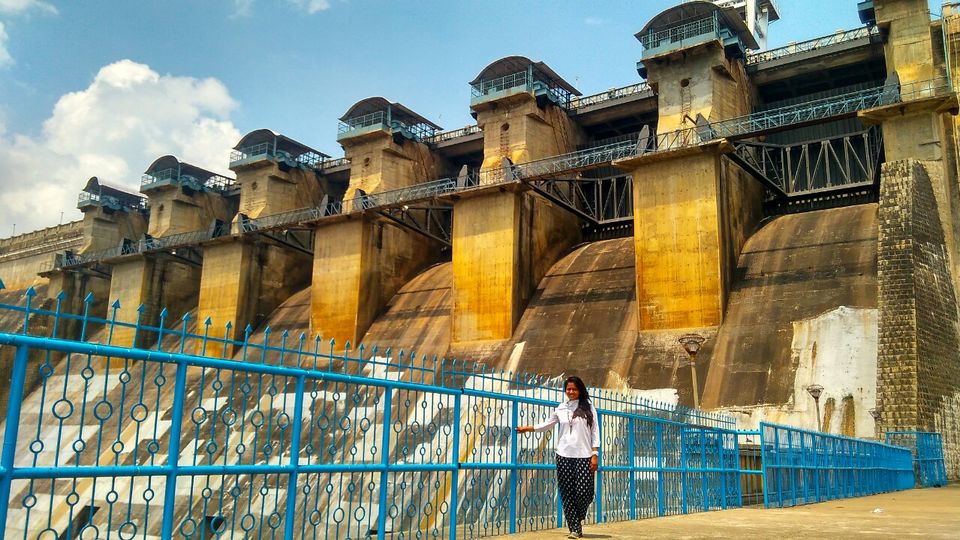 In a short distance you can also visit Gorur dam. Built in the year 1979,The Gorur Dam which is also known as the Hemavathi Dam is is built across the river Hemavathi, which is a tributary of the river Kaveri.
The Gorur Dam is named after Goruru Ramaswamy Iyengar, who was a renowned Kannada writer born at Goruru. He was a great freedom fighter involved in India's struggle for independence, and the name of the dam honour's him.
It has a big entrance gate and you will have to walk for around 1.5 kilometers to reach the dam. Therefore, make sure that you are wearing comfortable footwear.
Make sure that you carry food and water along since there are no shops around the dam area.
Facilities to visitors are minimal(In fact none, they don't even provide parking facility for your vehicles)
Since it was summer in Hassan Karnataka and there was was no water but they did allow me (Girl Power!) to enter the basement of the dam which is only accessible by dam authorities. The experience was scary as well as exciting.
One can visit Hassan Karnataka with their families as it is a great picnic spot.The best time to visit the Gorur Dam is in the monsoon season.
There's no entry fee.
Have you been to Hassan Karnataka? Tell us about it in the comments below!