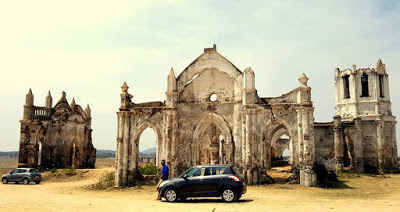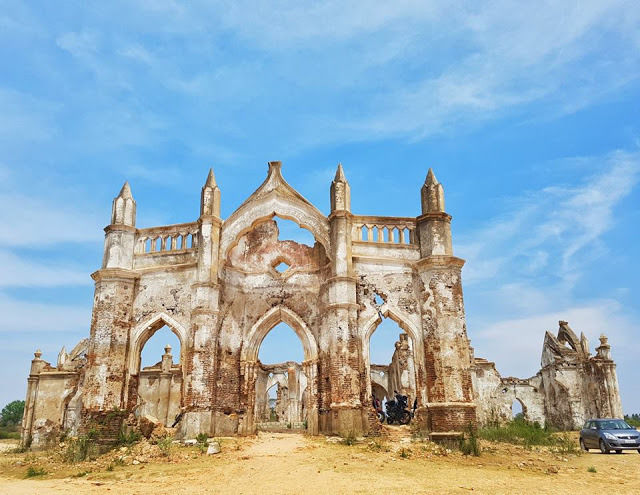 Located at a distance of 200 kms from Hebbal in Bengaluru, the ruins of the 150 year old Shettihalli Rosary church are hiding in plain sight. A perfect day trip!
This church was built in 1860's by french missionaries in Gothic architecture style for the then wealthy British estate owners and later used for worship by the surrounding villages for around 100 years. Around 1960 the initiation of the Hemavati/Gorur Dam and Reservoir project necessitated the relocation of the village around this church as the entire area became a flood plain for the project.
The villagers left, leaving the church behind to hold its ground against the raging waters that it is half submerged under, every monsoon (July-October). It emerges from the floods every winter and the walls and arches stand tall through the summer, a testament to the quality and durability of 19th century craftsmanship.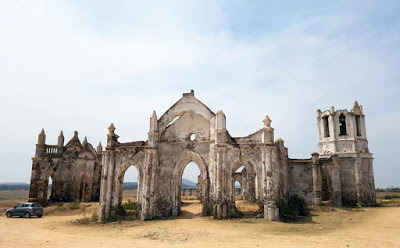 There are no shops or establishments around the church which has thankfully kept flocks of tourists away. On any given day, you may find a handful of road trippers and photography enthusiasts around. Pack a picnic, grab your camera, gather your friends and head out for some much needed isolation, quiet and tranquility.
If you're visiting during the monsoon, you may not be able to get close to the church however be on the lookout for locals offering coracle (small round boat) rides up to the church for a small charge.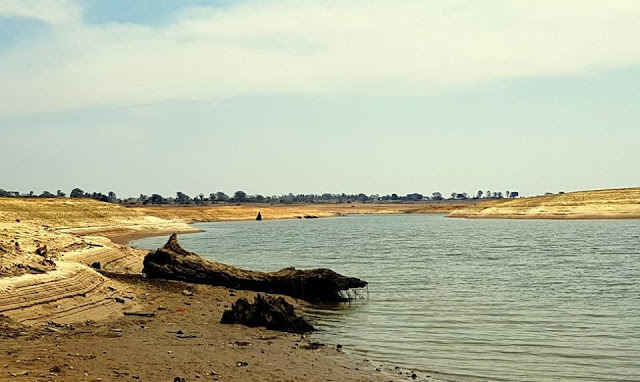 Getting there: Once you cross Yeshwantpur, stay on NH75 for about 185 kms. This stretch is mostly 6 lane and well maintained enabling you to maintain constant speed and enjoy the drive. A couple of kms after crossing Hassan turn left at Visveswarapura. After you turn left, its a 16 km drive on broken village roads to reach the church. After you've driven 16 kms, look to your left and a small mud trail going down the road will lead you to the church. Small cars and motorcycles can drive right up to the church. Driving time is just over 4 hours (one way) with pit stop(s).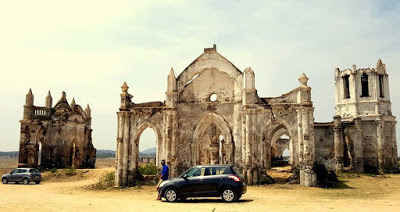 P.S: If you're planning a picnic, please clean up after yourself and don't leave anything behind.