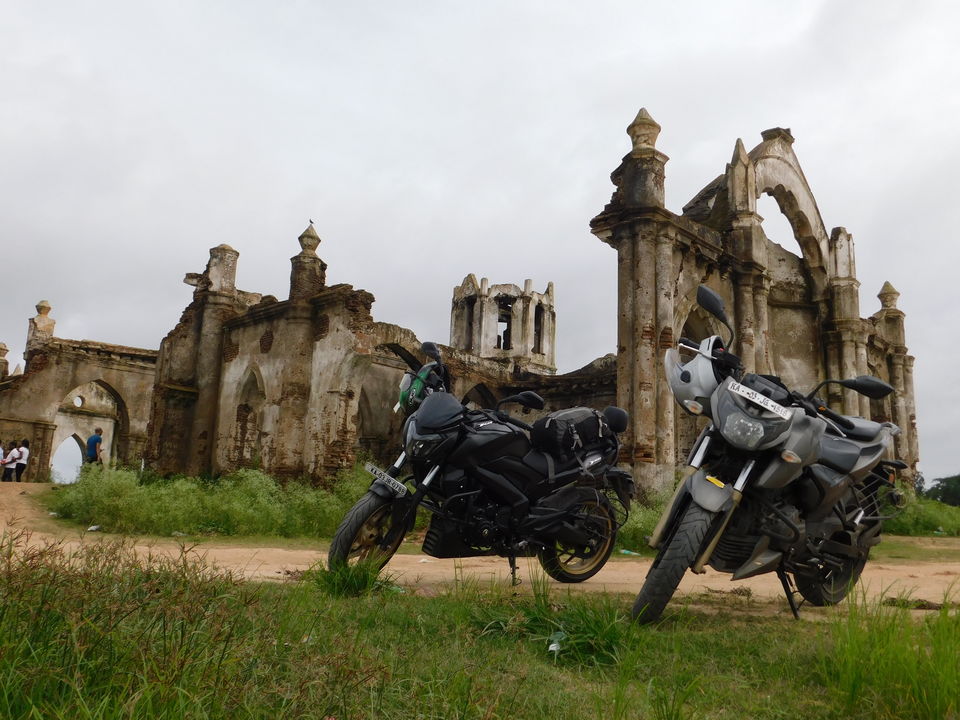 At a distance of 200 km from Bangalore lies this beautiful structure which serves as an excellent picnic spot from the busy life of Bangalore. Rosary church was built in 1860 by the French Missionaries and being on the banks of river Hemavathi, it has amazing landscapes all around. We were looking to take a short trip from Bangalore and Rosary church was quite high on our list.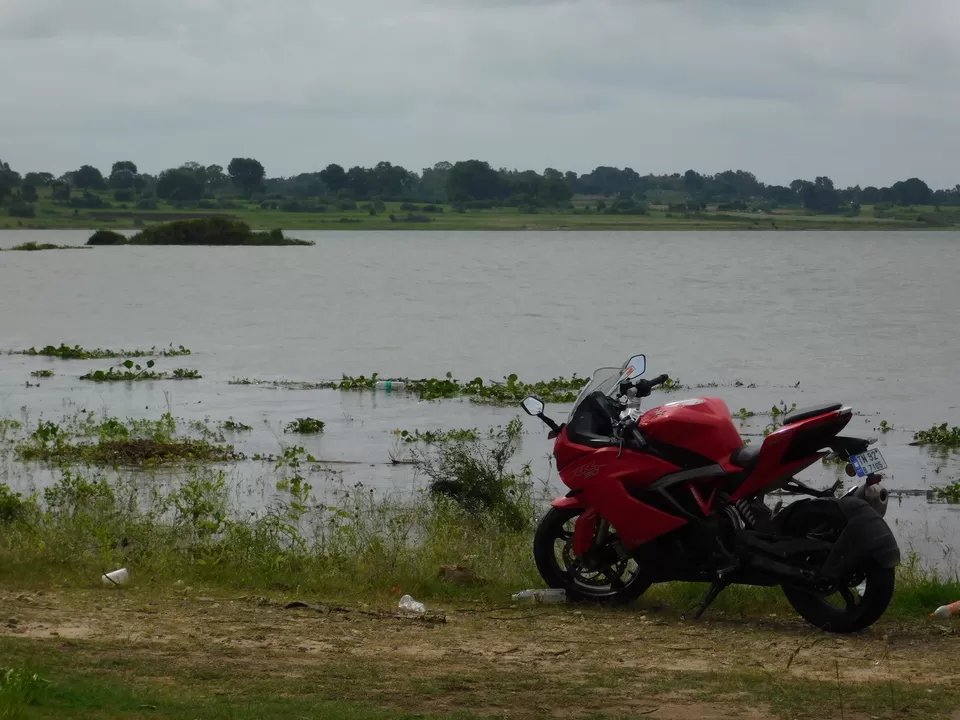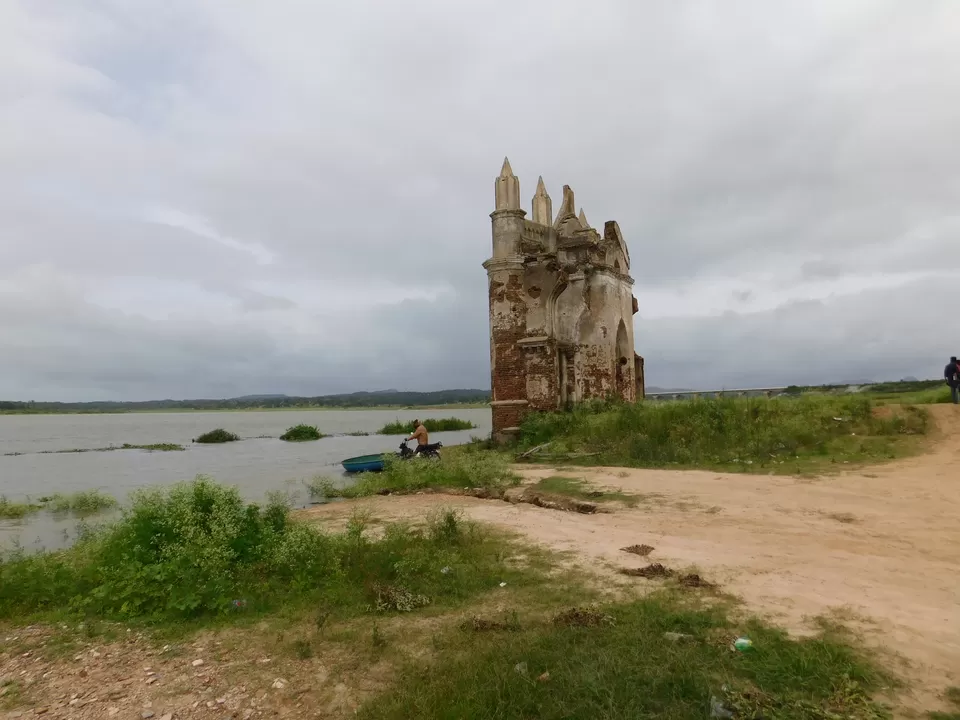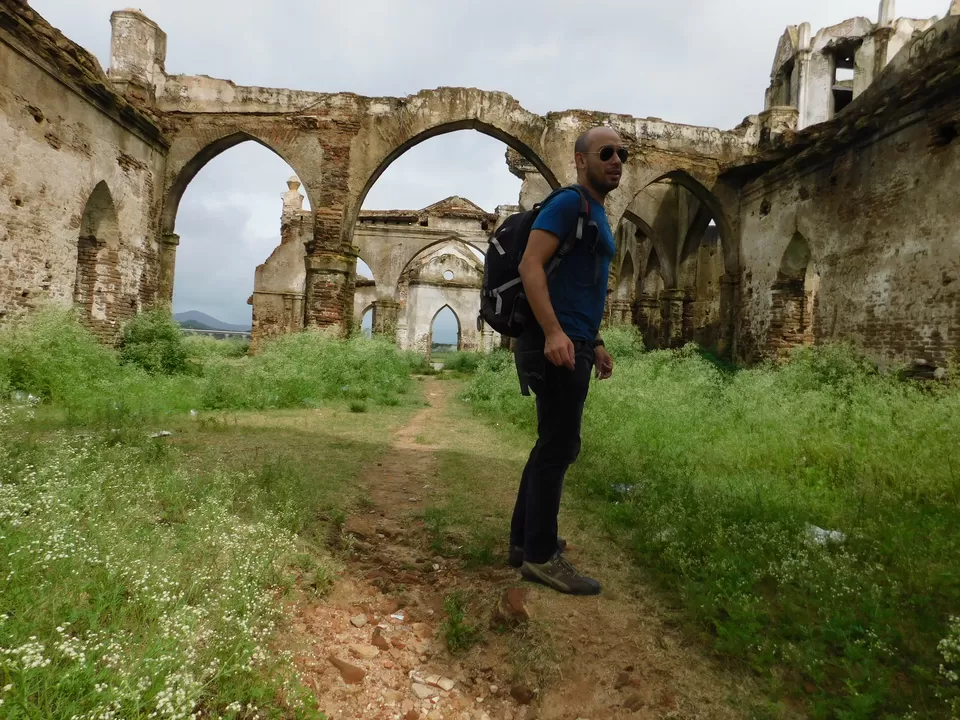 We started from Bangalore at around 6 AM and started heading towards Hassan. The roads were clean and well maintained all throughout and for a major chunk of the trip, we were riding on NH 75. We were visiting the church pre-monsoon and hence we expected the river to be partially filled with water and the church completely out of it. Although it's a completely different experience to see the church submerged but since we wanted to see the architecture and take some pictures with our bikes parked between the river and church, we were hoping to see it out of water.
On reaching there, things were exactly the way we had hoped and church was completely dry. It was amazing to see how a structure survives such weather and water conditions year after year and is still standing tall. Barring a few people, there were just the two of us enjoying the serenity of the church with the river flowing alongside it. After roaming around the area, we realized there are a couple of trails on which we can actually take our bikes and explore the region a bit more. So once we had taken a fair share of pics with the church, we took our bikes for some off-road experience. Struggling through our first off-road experience through the slush, we finally managed to find a road leading back to the highway.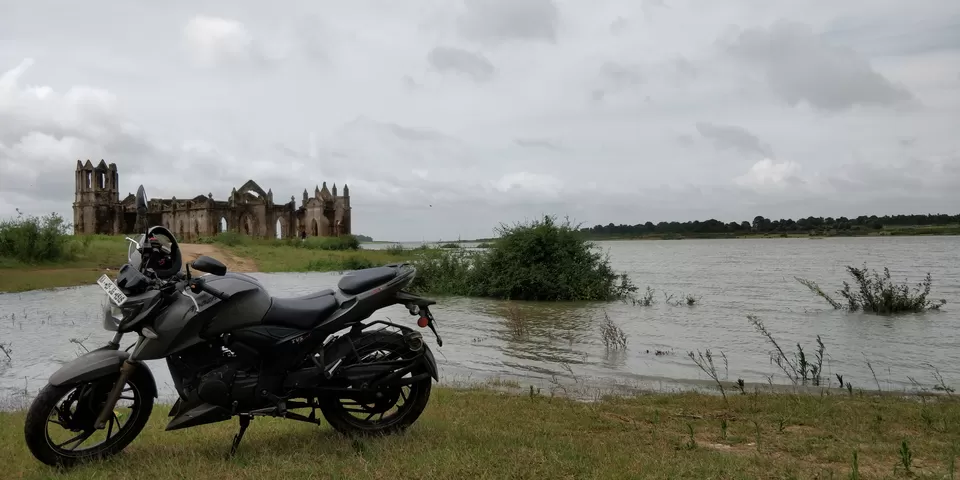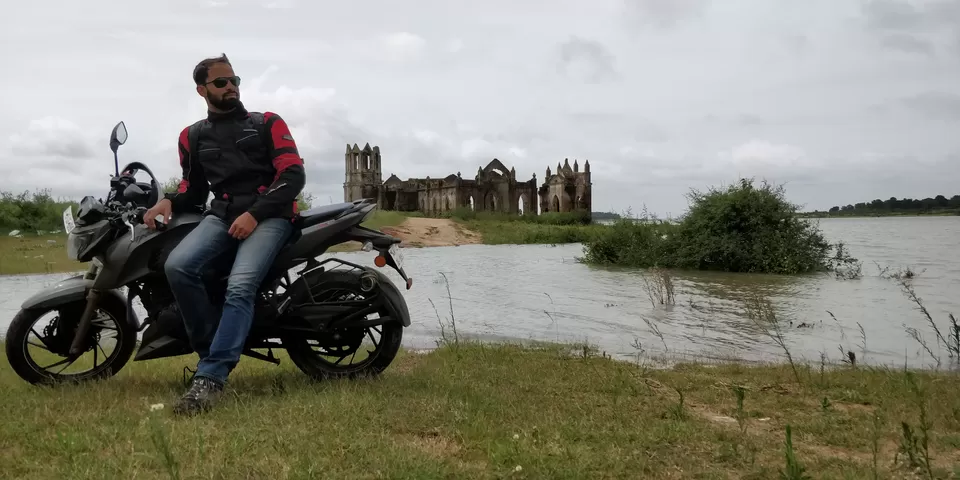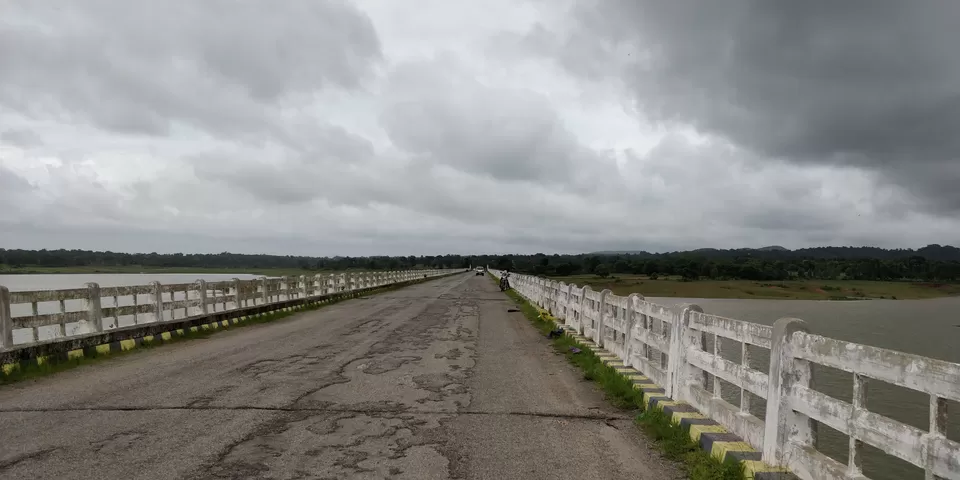 On our way back, we visited Gorur dam as at that time Karnataka was having incessant rains and almost all the dams across Karnataka were having full reservoirs. To our disappointment, when we reached the dam, the reservoir was not even close to full and hence water was not being released. Also it's not allowed to go on top of the dam wall so there are very few options to explore around the dam.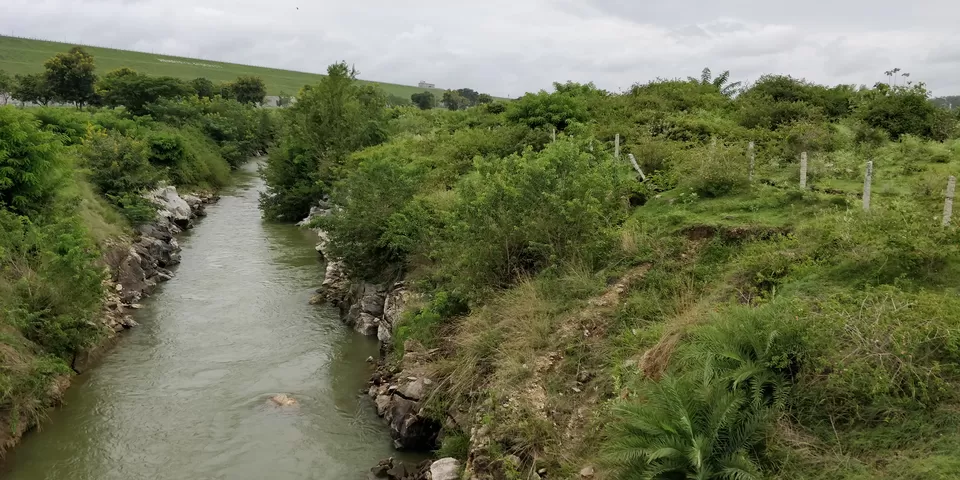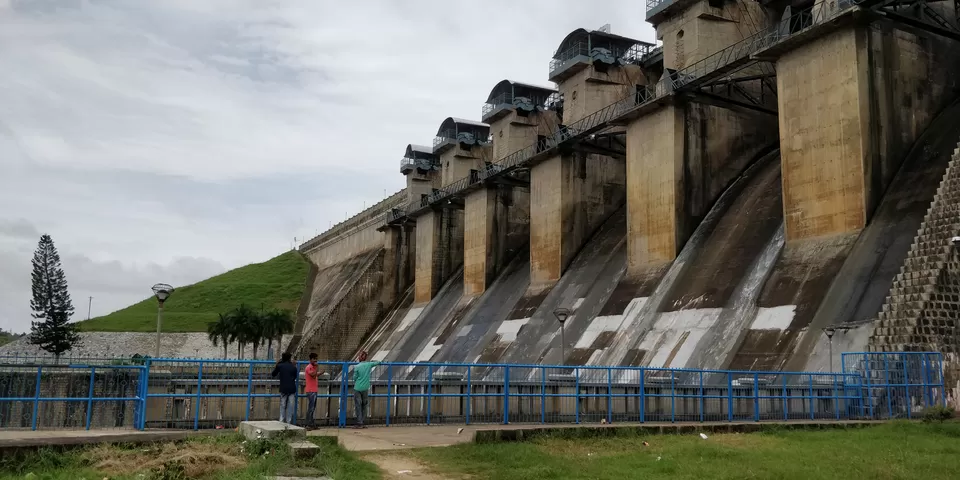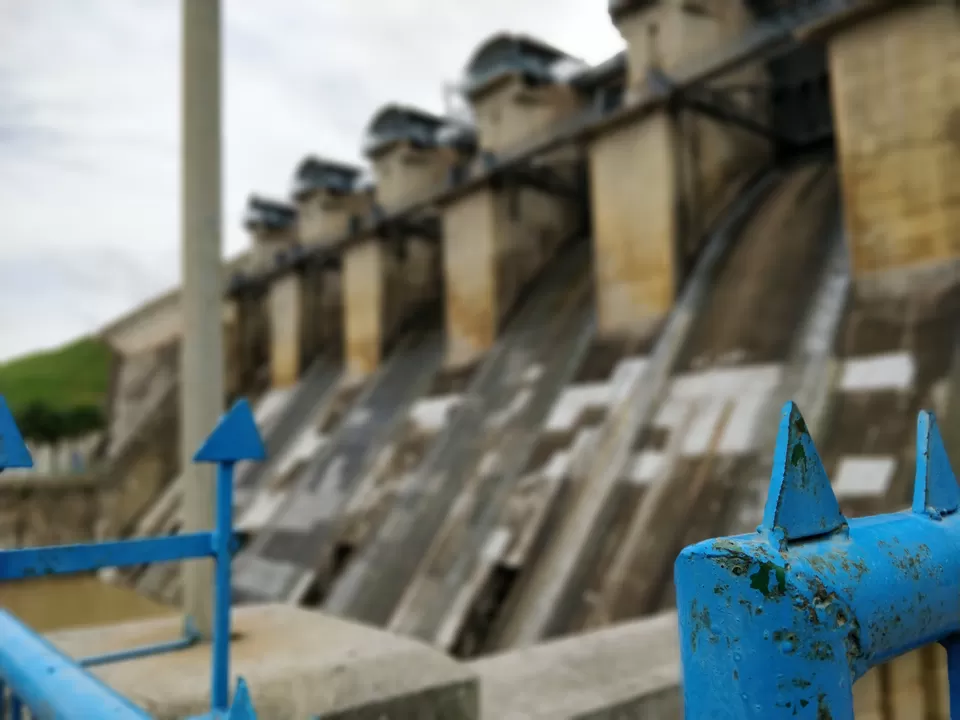 Finally after exploring the are a little bit, we headed back towards Bangalore and called it a day.
How to reach:
Take the NH 75 from Bangalore till Hassan and from there on the signboards can guide you pretty easily.
Frequent Searches Leading To This Page:-
Bike Trip from bangalore to karnataka, road trip bangalore to karnataka, exciting weekend trip to karnataka, fanatastic road trip of karnataka, Monsoon Road Trip in Karnataka