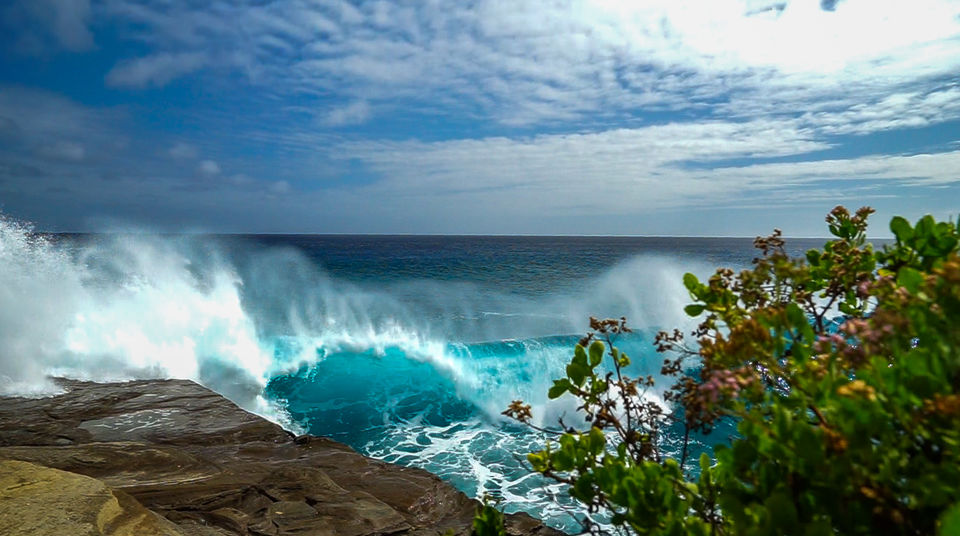 CHINA WALLS OAHU, HAWAII
Visit journeyera.com for more videos from Hawaii.
A beautiful, wavy rock formation is a ledge of activity on the edge of the ocean in Portlock, Oahu. During the summer months the surf can pick up in this area and when it does a crowd flocks to the area to watch brave surfers push the limits in the most dangerous waves I have seen.
The waves may not be quite as big as pounders at Pipeline or the huge swells at Waimea but China Walls is frighteningly dangerous for another reason. Surfers are catching waves only yards from the dangerous rock wall; as soon as a surfer catches a wave they need to cut left quickly to avoid pulverizing themselves into the jagged edges of the rock piles.
This action makes for amazing viewing, particularly because it is one of the few spots you can watch and film surfers from only a few yards away while they catch a wave. No telephoto lenses are required to capture these brilliant surfing moments. I filmed this entire video on a 16-35mm and 55mm lens.
During the filming, the sun was roasting me and I was tempted to jump into the water. On a flat day hoards of college and school kids head to China Walls to flip of the rock wall and then clamber out with relative ease. However, on a big day like this you can get into trouble either out in the waves or as you risk of being swept off of the rocky ledge as you are climbing out. I decided to sweat it out on the rock wall this time.
If you love huge waves you can't miss out on my 18 favorite surf photos
We have created the ultimate Hawaii Surf Competition Guide