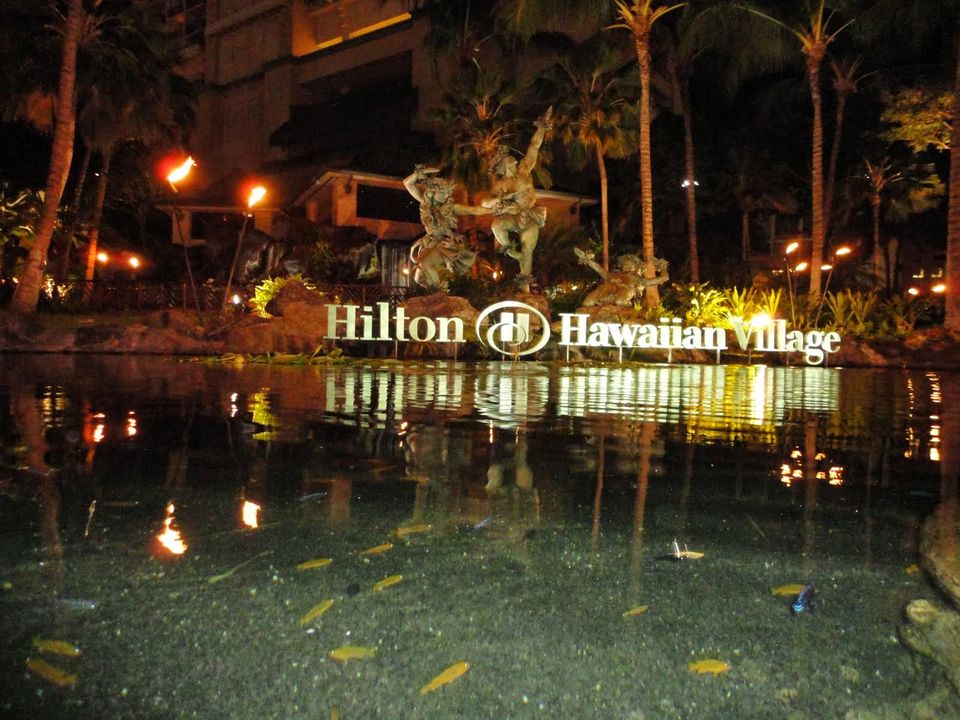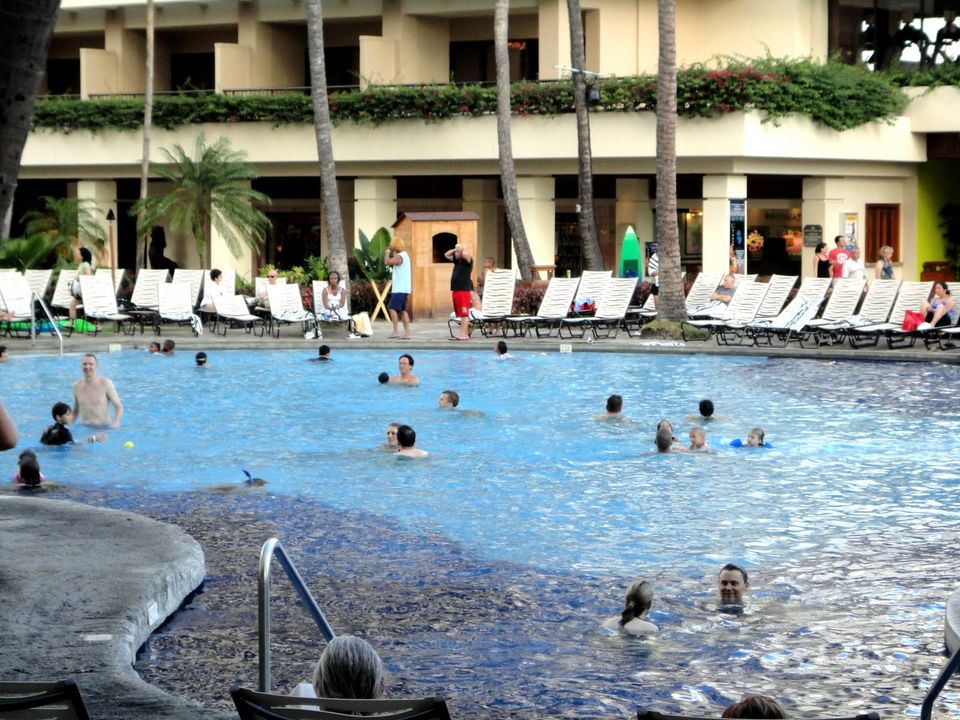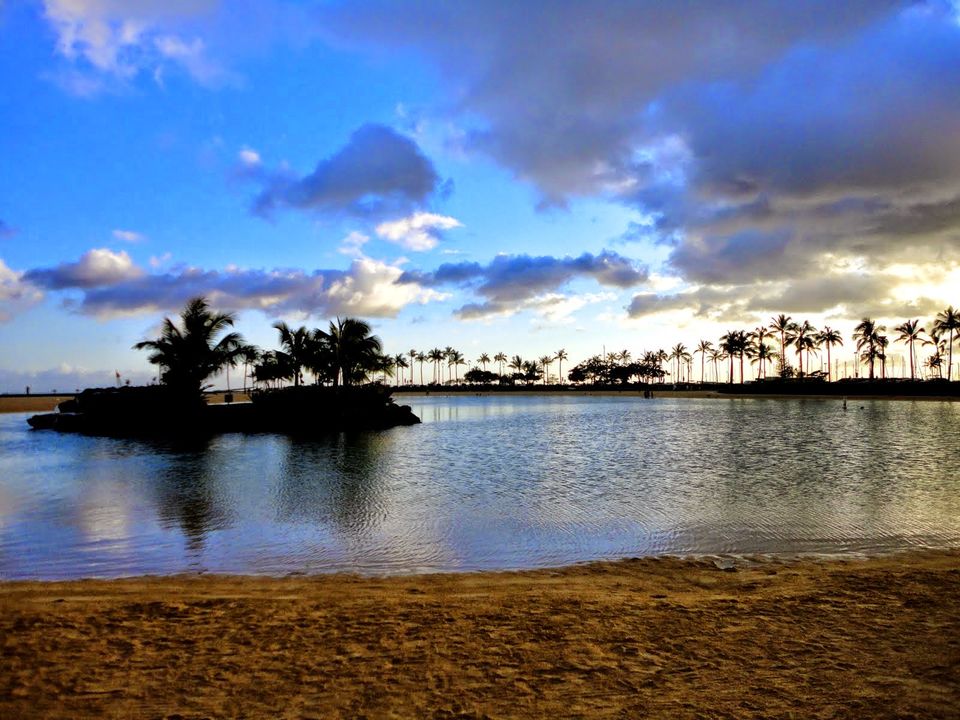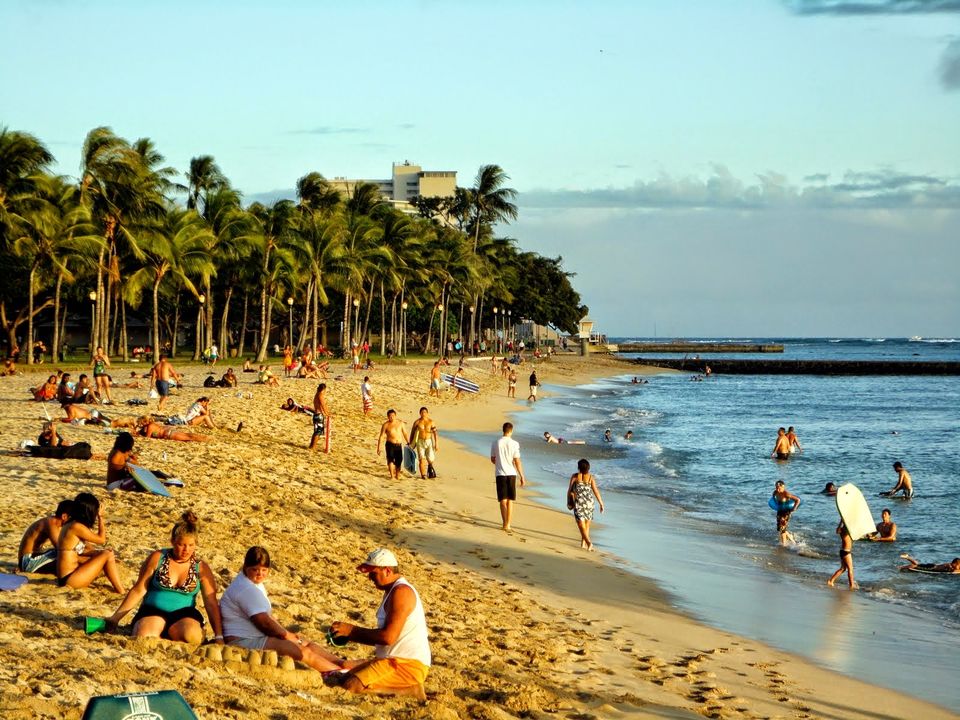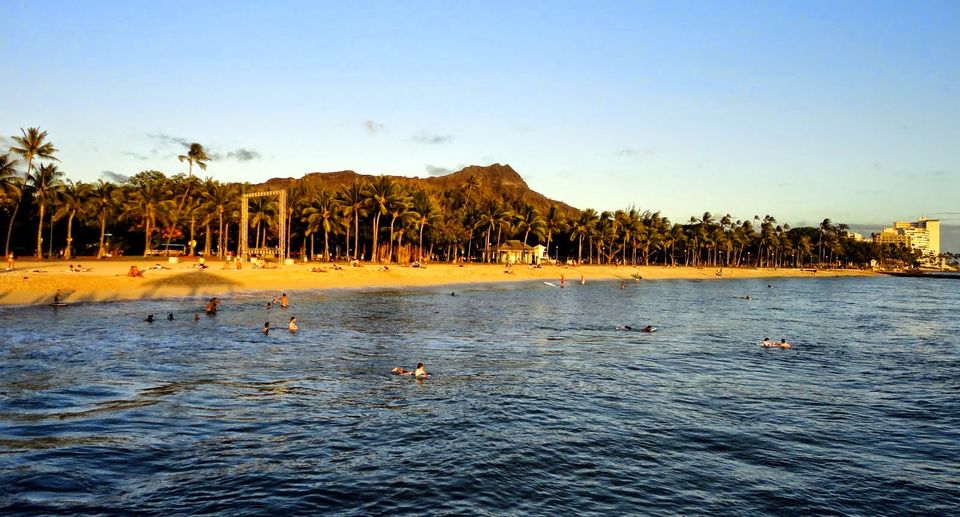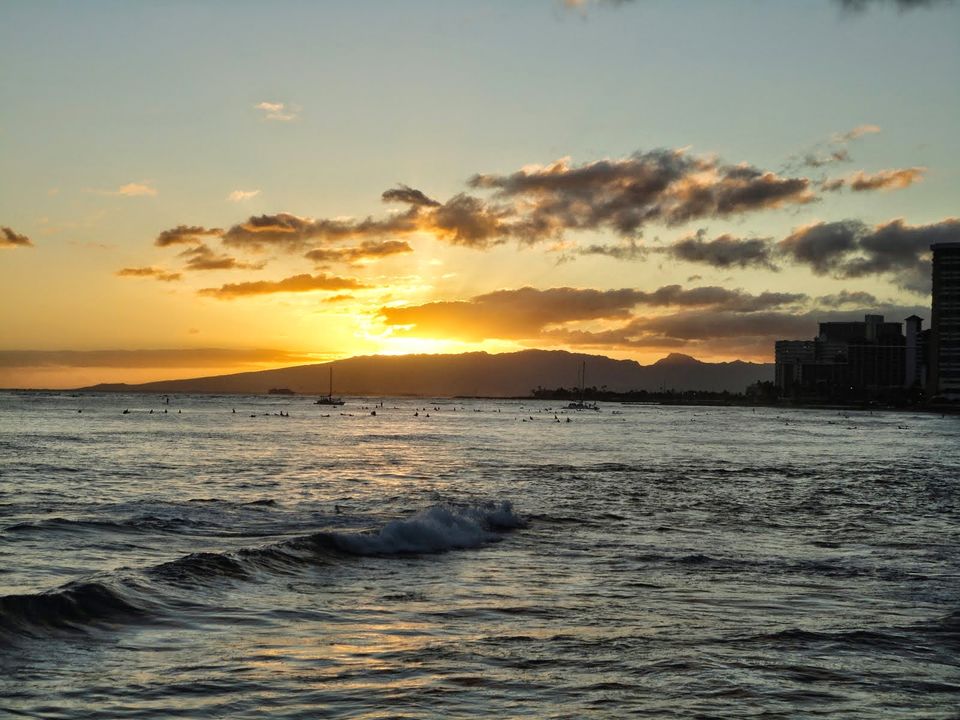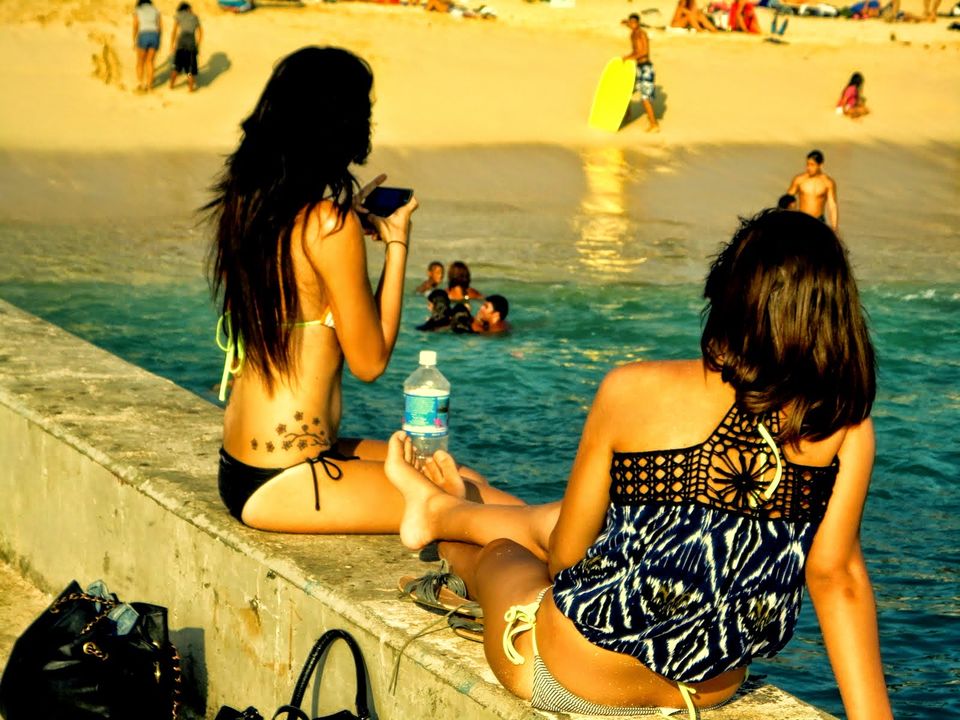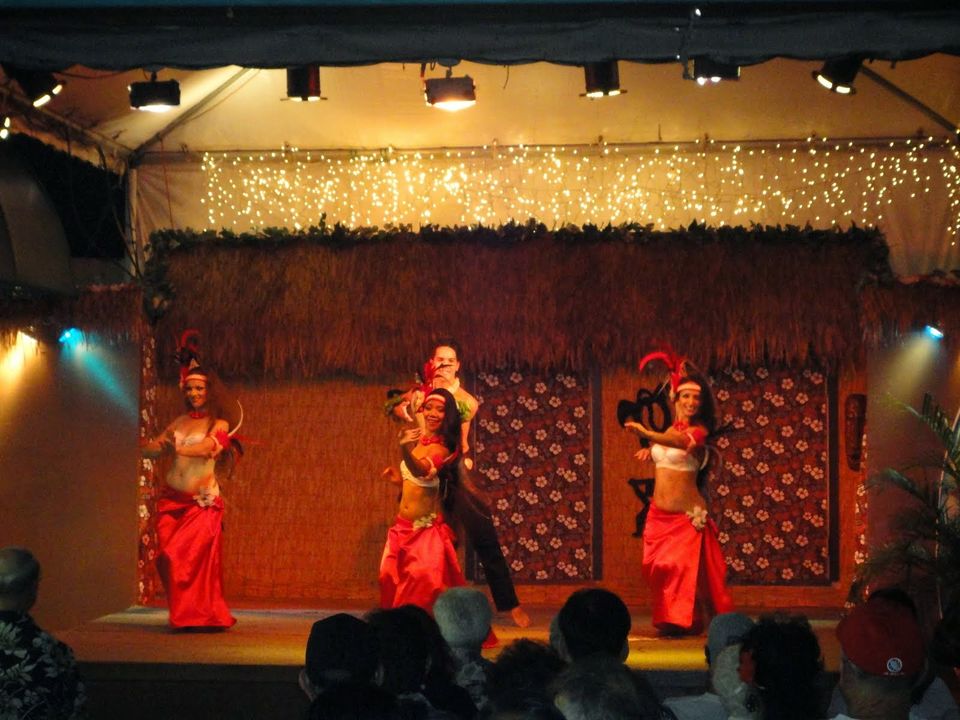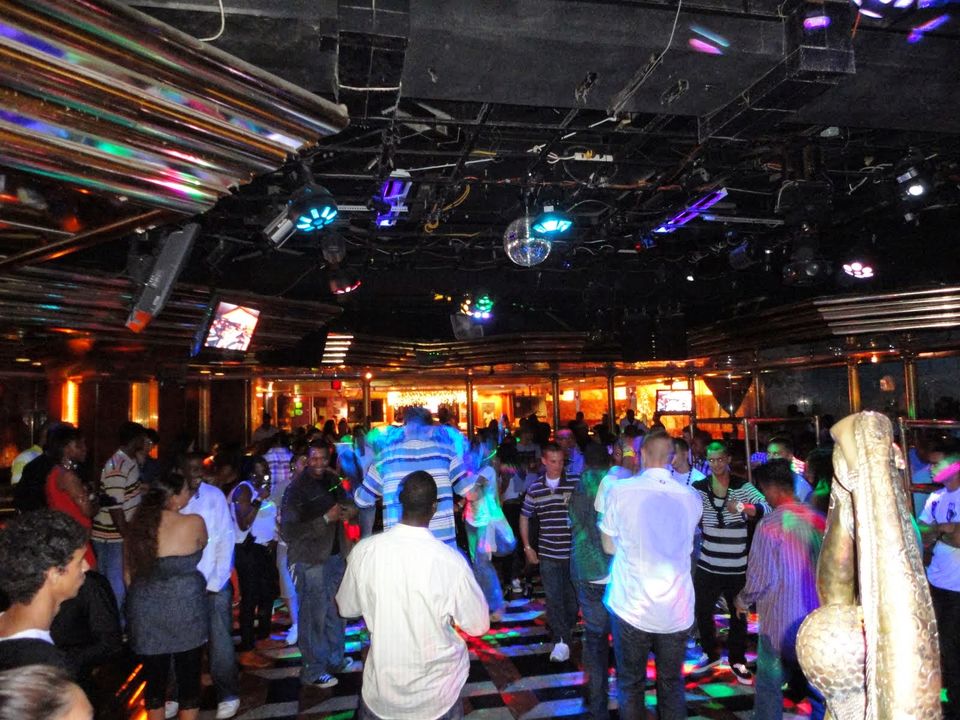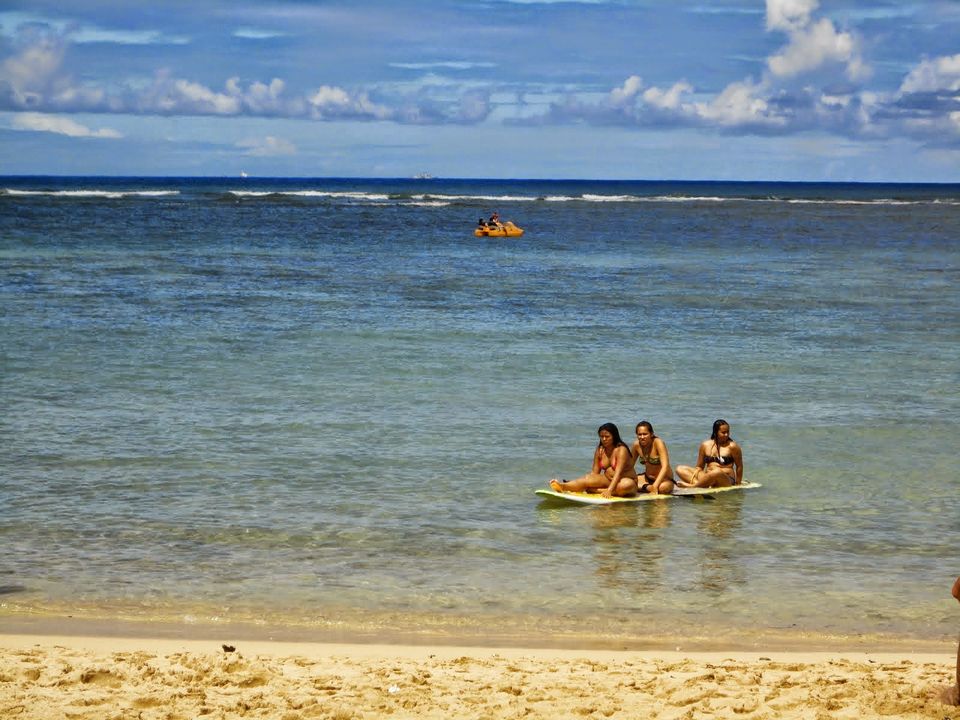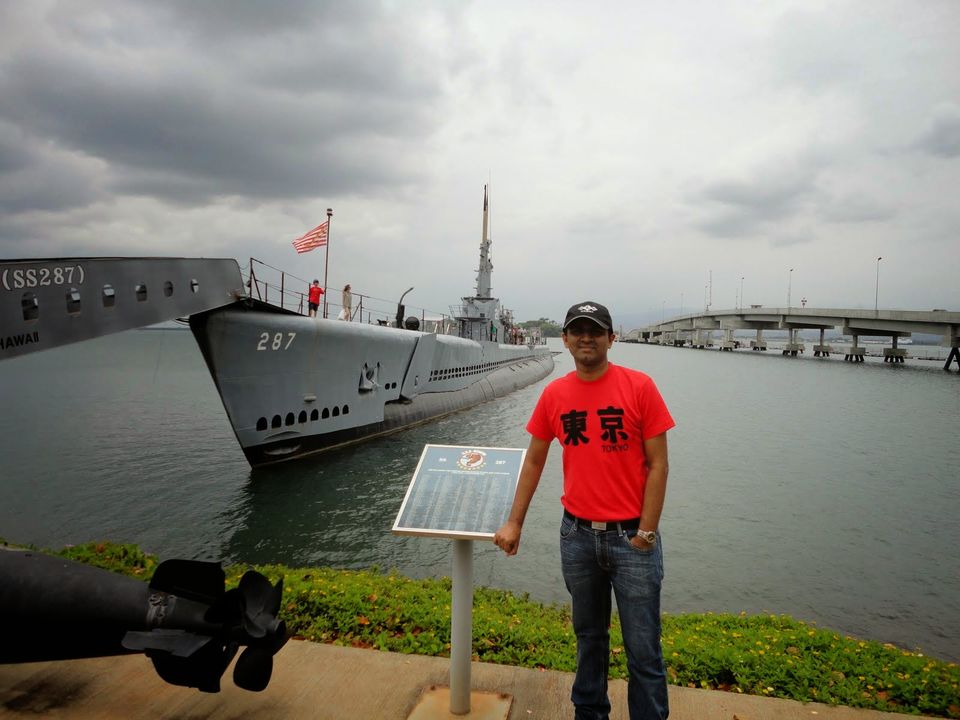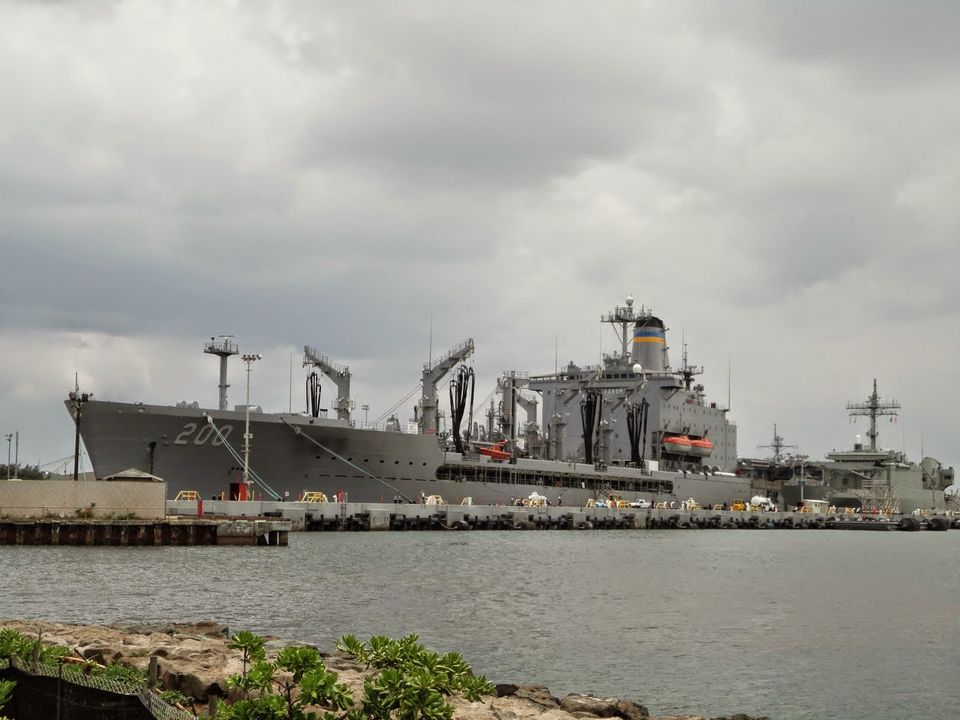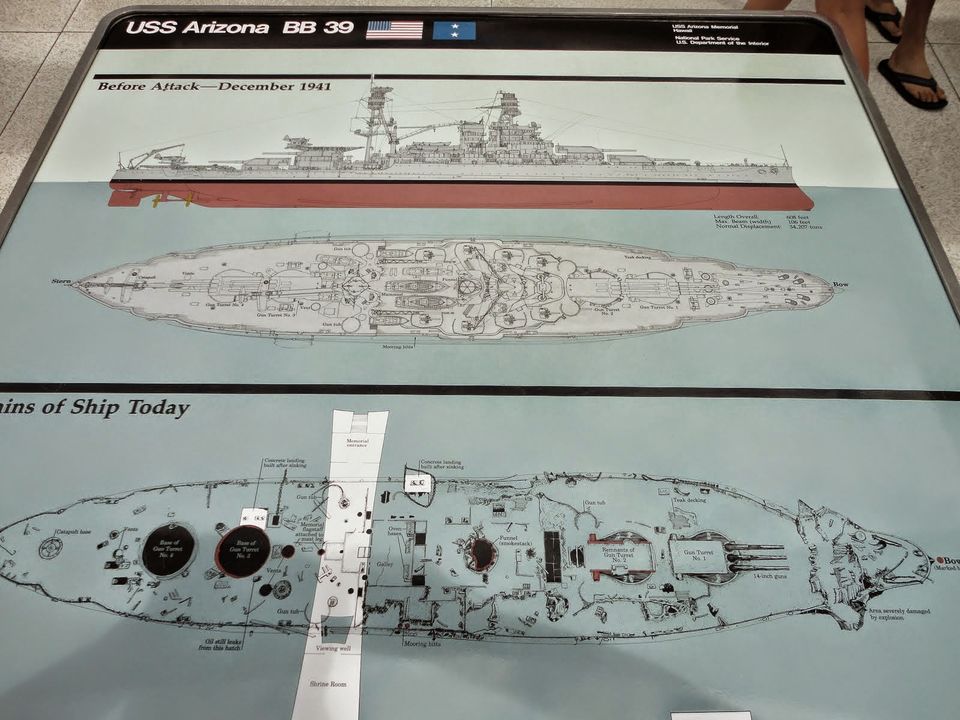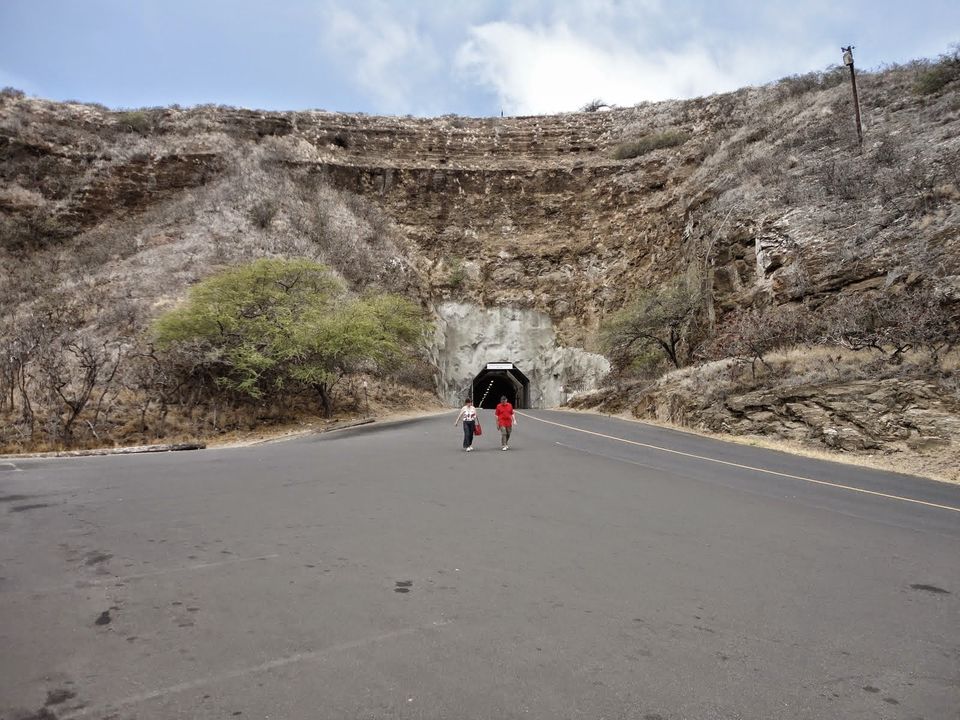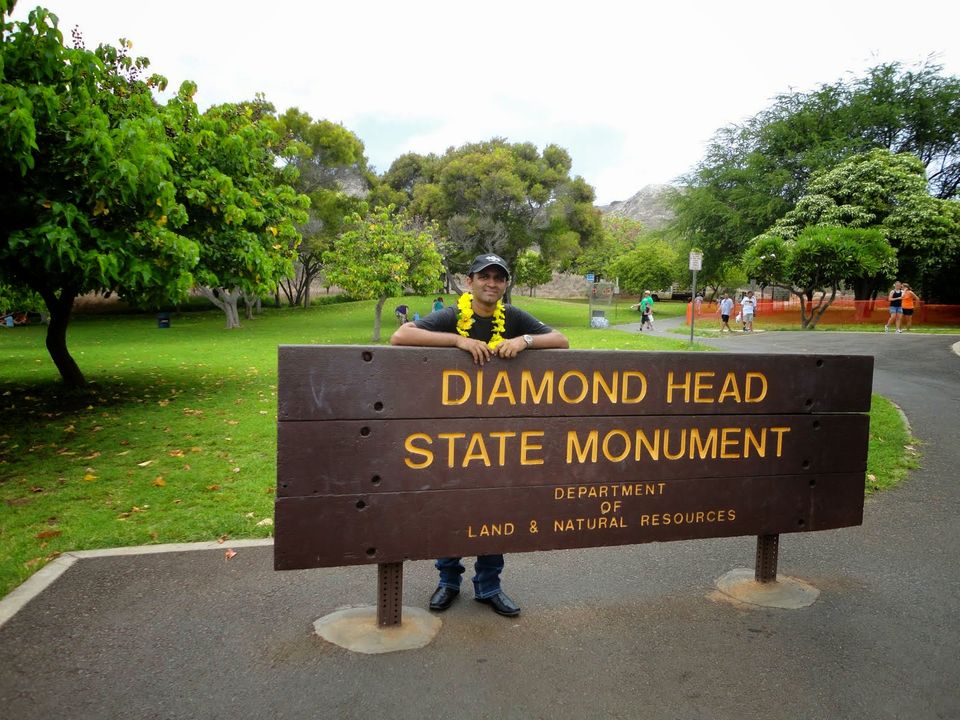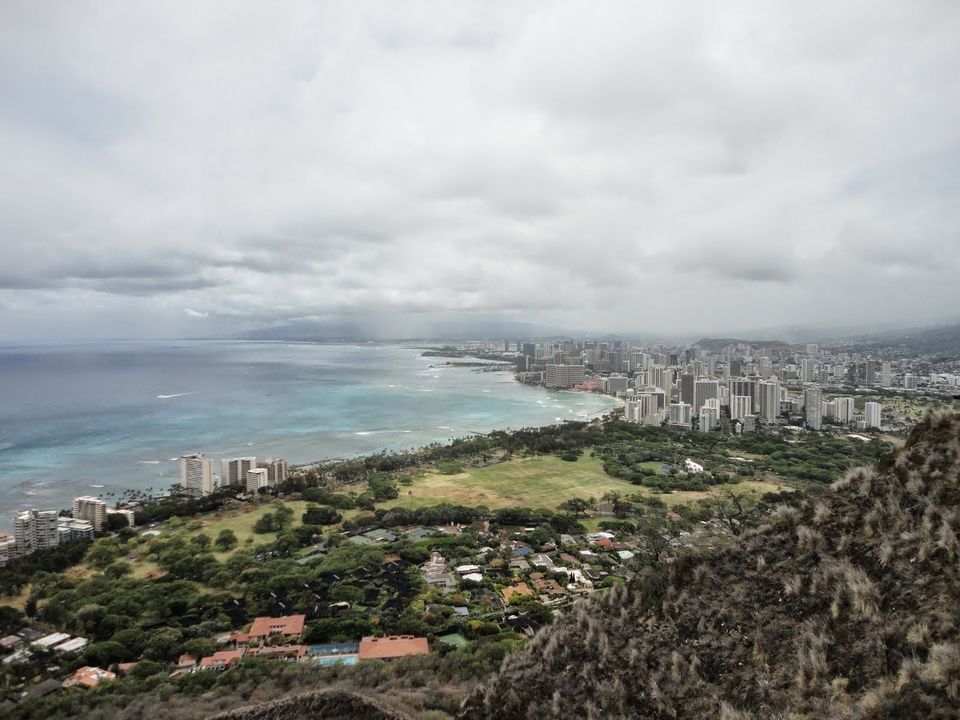 As the capital of Hawaii, Honolulu is always alive with action. There are so many nice things to do in Honolulu that it would be difficult to list them all. Having spent more than a week in Honolulu, Hawaii, I figured out the top 9 things that everyone should do to truly enjoy his or her vacation in Hawaii.
1. Enjoy Waikiki Beach
Naturally, when most visitors think of beaches in Hawaii, they think of the famous Waikiki Beach. Waikiki beach can be considered as the tourist center of the Hawaiian Islands and this white sand beach is easily the most crowded. Waikiki is an excellent place for swimming and for sunbathers as well as a great spot for beginner surfers (I believe there are plenty of surf schools set up in Waikiki for lessons; alternatively, you can rent a surf board and give a shot yourself). I used to visit Waikiki beach everyday during my 10-day trip to Honolulu and I realized what's remarkable is that even in Waikiki you can find a fairly quiet beach, it's just a matter of knowing where to look.
2. Hike to Diamond Head Crater
Visiting the 350-acre Diamond Head crater is widely considered one of the best things to do in Honolulu. You will be able to see views of Honolulu that are unlike any other. Anyone can hike to the top of the Diamond Head though one should be aware that there are 'lengthy staircases' and a 'tightly enclosed tunnel'. Try to visit early on in the day to avoid crowds and heat. Diamond Head crater, an ancient volcanic crater most likely dominates over Waikiki and again, the Diamond Head top offers an incredible view over the city. Must visit! By the way, the 4-mile loop around Diamond Head is also a popular and scenic route - a very good jogging loop.

3. Surfing on Waikiki Beach
There are great surfing beaches around Waikiki. Surfing actually started in Hawaii. For lessons, beach boys give private surfing lessons daily at Waikiki Beach. Just catch one! Note that, another top location - Hanauma Bay Nature Preserve might not be a good idea for surf purpose (water current is low).
4. Visit Pearl Harbor
Yes, this is a must visit. In-fact, a trip to the USS Arizona Memorial is a must-see for history lovers. You can book an all-day tour of Pearl Harbor, which begins with a video and includes a boat ride to the memorial site of the World War II attacks. 70 years later, you can still see oil in the water from the submerged USS Arizona. In addition, you can purchase tickets to visit the USS Bowfin, a WWII-era submarine, the USS Missouri and an aviation museum.
5. Tattoolicious, Waikiki Tattoo :)
This is quite a fun activity. Two of my co-travelers got their thighs tattooed with Hawaiian inspired art. We checked out a couple of shops but we did not like them. Then we stumbled upon Skin Deep Tattoo walking down Kalakaua Avenue (their exact address is 2128 Kalakaua Avenue). You have to walk down a small alley that may look a little scary but there is nothing to worry about. We went in a couple days ahead of time and had them draw up designs. At that time, they took a deposit and we set up a time. No problems! Highly recommended! Very good artists!
6. Snorkeling at Hanauma Bay
Hanauma Bay Nature Preserve is another beloved attraction in Honolulu. The snorkeling at Hanauma Bay is some of the best in the area, allowing guests to come face-to-face with coral, fish and sea turtles. Like Diamond Head, the Preserve is best experienced in the morning, since parking is limited. Snorkeling equipment is available for small rental fee.
7. Hula Shows & History
Hula is a uniquely Hawaiian dance accompanied by chant or song that preserves and perpetuates the stories, traditions and culture of Hawaii. The popularity of hula has spread to the U.S. mainland, Japan and even Europe. In-fact, Hawaii is the only U.S. state with its own language, dance, and music. I stayed at Hilton Hawaiian Village Waikiki Beach Resort and if you happen to stay at this hotel, you will experience the very best of Hula show as a part of Waikiki entertainment. You can enjoy a traditional island luau and spectacular fireworks and listen to contemporary Hawaiian music.
8. Clubbing in Hawaii
One cannot miss this. Honolulu is the epicenter of nightlife in Hawaii. On every night of the week you can find good local food, live music and dancing in a variety of restaurants, bars and lounges from Waikiki to Downtown Honolulu and Chinatown. I personally visited three - The Elegant Dive (Hyatt Regency Waikiki), Hau Tree Bar (it's in Hilton Hawaiian Village itself) and Zanzabar (it's closed now).
9. Stay at Hilton Hawaiian Village Waikiki
We stayed here as part of our Hawaii adventure and couldn't have asked for more. We booked an ocean view room and it was amazing. Super clean, great facilities, modern and bright, we were on the 10th or 12th floor, which is the same level as the pool deck, another bonus. We didn't eat at the restaurant so can't comment on that but there are hell lot of activities to do within Hawaiian Hilton Village. Will recommend this hotel very highly.

This all happens in Oahu island. Also called the main island, Oahu is the home to the state capitol (Honolulu) and the majority of Hawaii's population. Oahu island is a vibrant mix of natural and cultural wonders with the modern arts, entertainment and amenities of the 21st century. Lastly, as we all know, there are six major islands to visit in Hawaii: Kauai, Oahu, Molokai, Lanai, Maui, and Hawaii Island. You'll find each island has its own distinct personality and offers its own adventures, activities and sights. Which island will you choose - it depends upon how much time you have & what is your budget. Time & budget are key drivers - otherwise all islands are worth paying a visit to.
Please feel free to contact me if you plan to travel to Hawaii or need any information. Trip costs that I mentioned do NOT include hotel stay and travel to Hawaii (both of these are subjective). Happy to help!