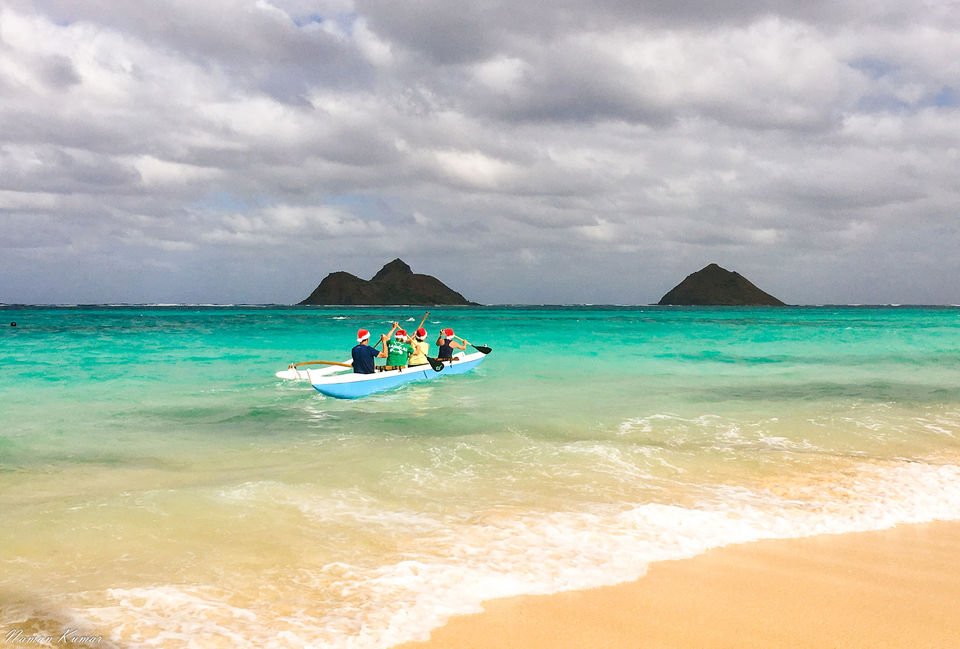 With its white sand and pristine blue water beaches, active volcanoes, thundering waterfalls, vibrant culture and Mai Tais, Hawaii is a honeymooners paradise. But Paradise comes at a price.
Because of its isolation, Hawaii is not a cheap place to travel. Not only flights are expensive, but food and accommodation will make a hole in your wallet.
I have been planning to visit The Aloha State for a long time but neither I was rich nor I was going there on a honeymoon. I wanted to go solo and on a shoestring budget and after some research, I realized that it is totally possible.
Limited time and the desire to see the active volcanoes made me cover two islands in the span of seven days (not ideal!) : The Big Island and O'ahu.
I will not recommend trying to visit multiple islands if you have less than a week. Not only, it will be costly but you won't be able to explore the island properly.
Being the biggest island in Hawaii, there are myriad of activities to do from Night scuba diving and snorkeling to viewing lava flowing from one of the most active volcanoes in the world.
For me, the main attraction was the Volcanoes National Park.
Accommodation
Although Hawaii is known for its luxurious, ocean facing hotels, it has lot of cheap options – Hostels, Camping spots and Airbnb.
I like to camp and it is always the cheapest option and Volcano National Park has 2 drive-in campgrounds : Namakanipaio and Kulanaokuaiki charging $15 and $10 per night respectively.
Since the weather predicted rain, I instead decided to go with Airbnb and was lucky enough to find a cheap place for $40 per night close to the Park. I love Airbnb, especially because of the fully-functional kitchen which helps in saving a lot of money.
Like most places, The Big Island too has good and cheap hostels for budget travelers : My Hawaii hostel being one of them. Checkout Tripadvisor for more options.
Barring few poke-bowls and shaved ice, I made a grocery list and mainly cooked at the airbnb which lowered the food budget significantly.
Transportation
Although The Big Island has a bus service called Hele-On Bus, it is more frequent in the morning and the evening. It is not an efficient mode to get around. But you can definitely rely on it if you plan accordingly and have enough time.
I didn't. I rented the cheapest car available for around $40 per day from the Kailua-Kona airport.
Activities
Having a car made exploring the Volcanoes National Park a lot easier. The entrance fee was $25 and was valid for a week.
From driving on the road with tall green trees on both sides to mountains with solidified lava on one side and the Pacific ocean on the other, Volcanoes National Park is a geographical masterpiece.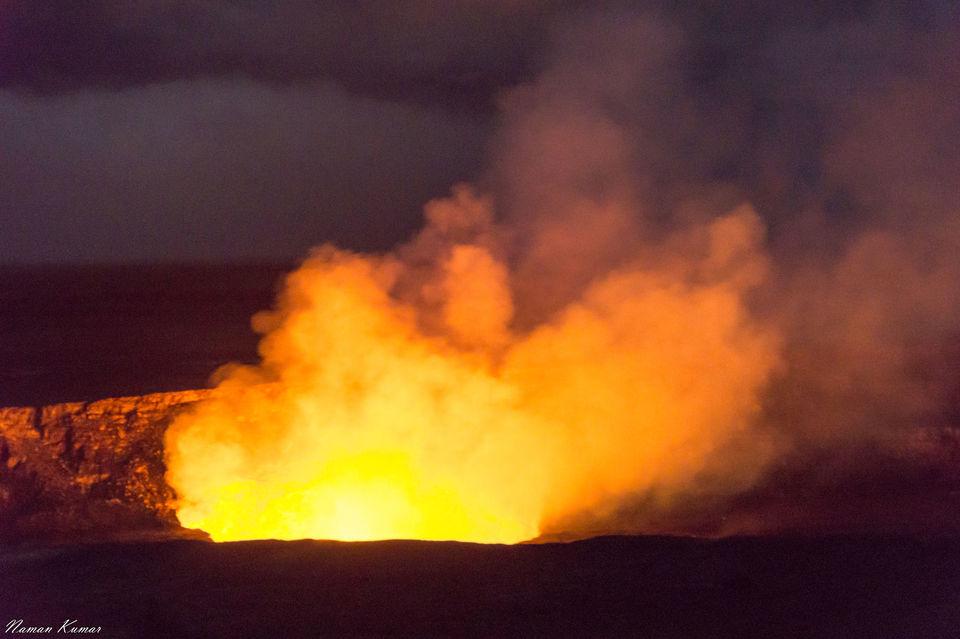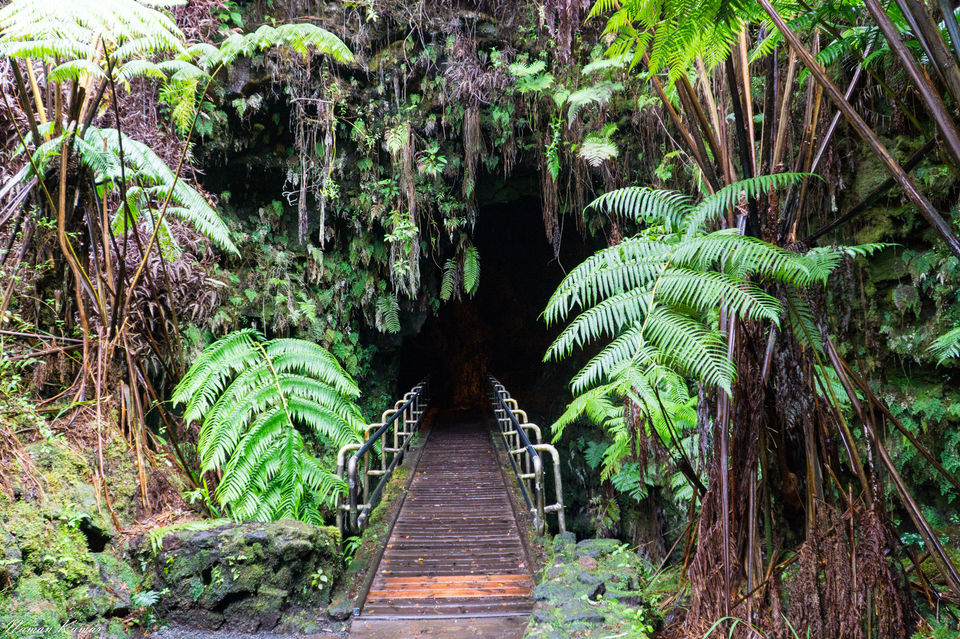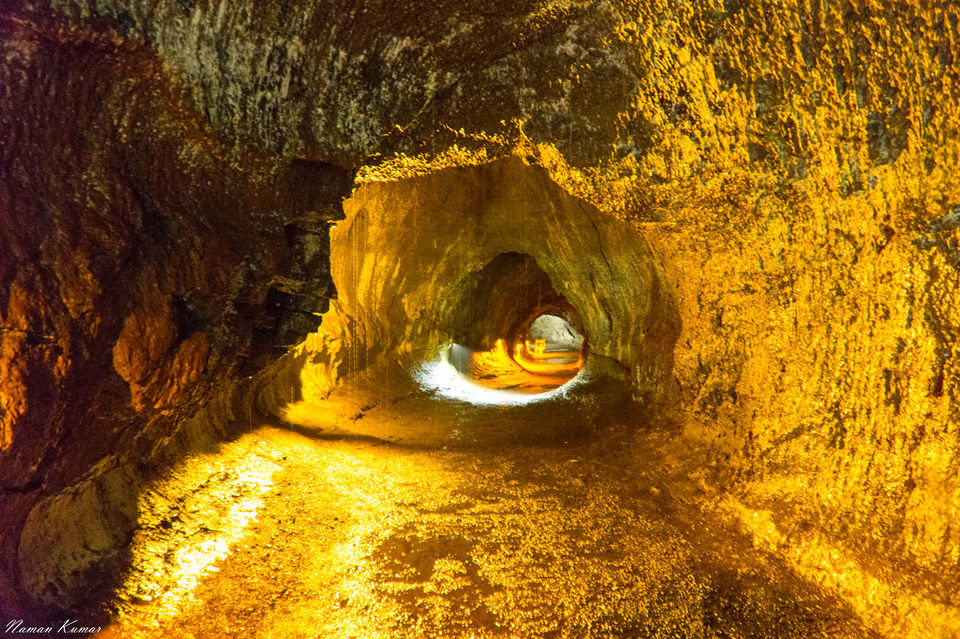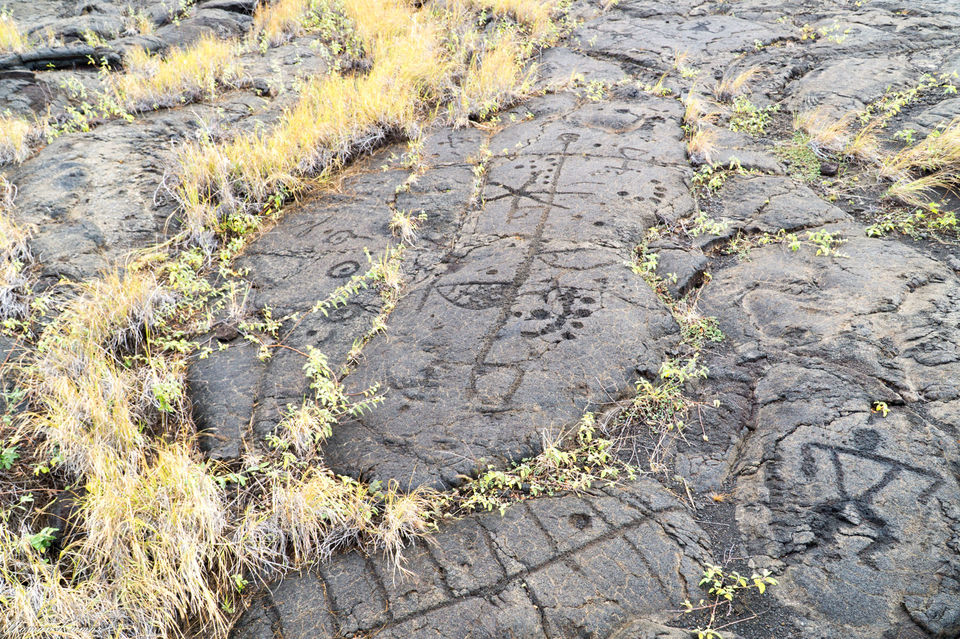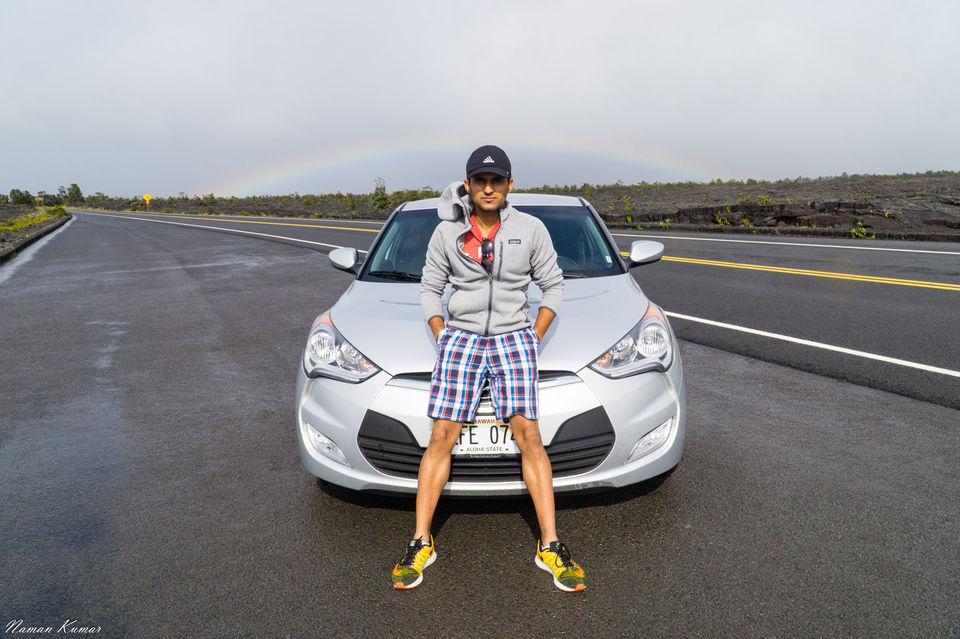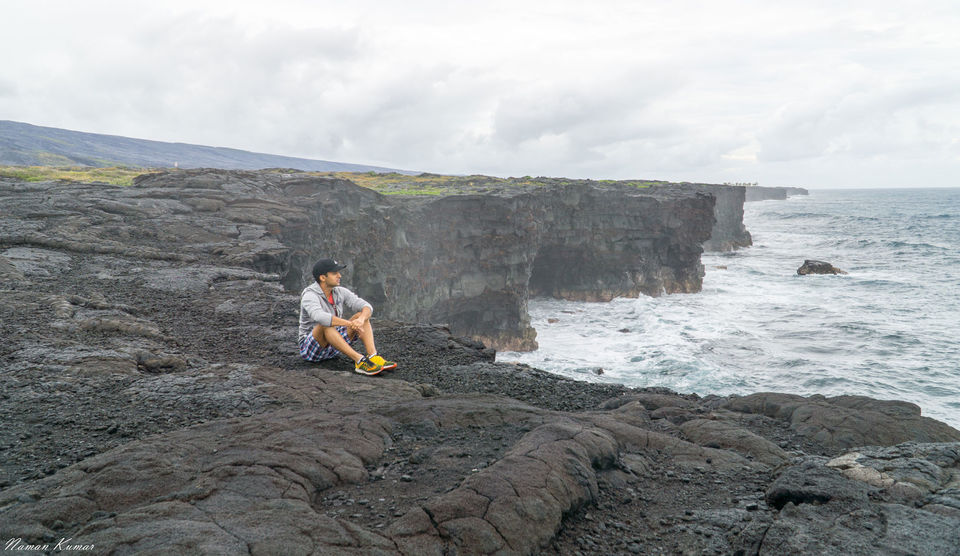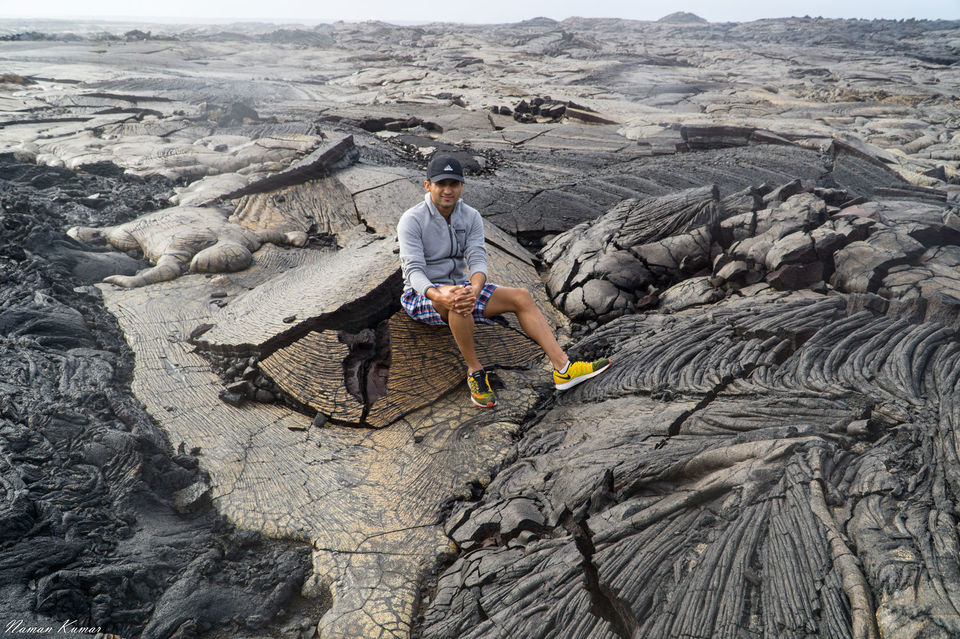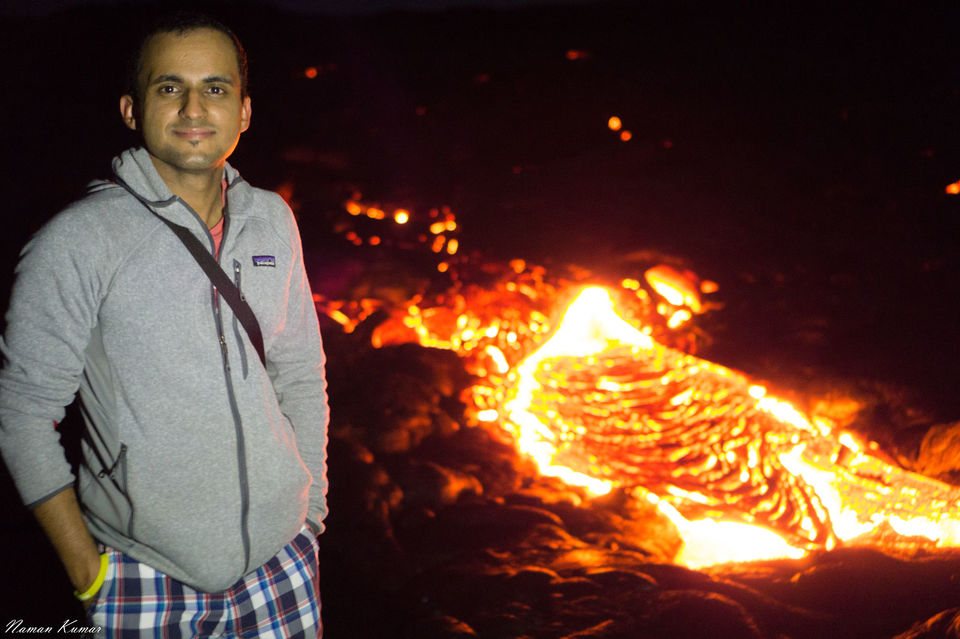 Ziplining above Akaka Falls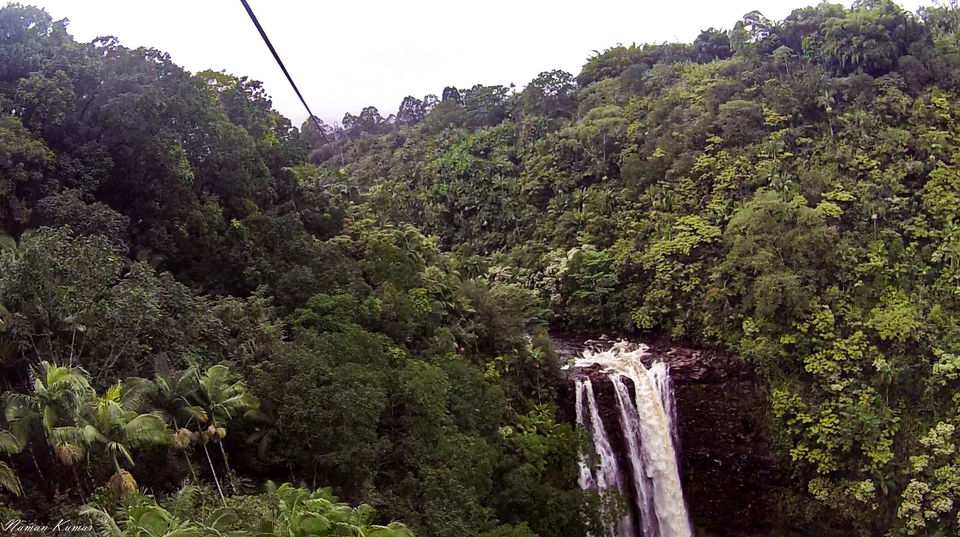 Oahu, known as The Gathering Place has everything from the hustle-bustle of a metropolis to the calm of surf towns.
Transportation
O'ahu has two-thirds of the Hawaii population and being the most densely populated Hawaiian island, O'ahu has a great bus service, TheBus with a fare of $2.50. There is also a pass available for $35 which is valid for 4 consecutive days.
Also, there are taxi services like Uber and Lyft in case you don't want to take the bus.
I totally relied on the bus service with the exception of using Uber couple of times. I never felt the need of renting a car.
Accommodation
O'ahu has lot of cheap accommodation options from shared dorms to multiple campgrounds.
I had never done beach camping before and the idea of sleeping close to the beach and waking up to the sound of the waves intrigued me and hence, I decided to stay at Malaekahana Beach campground which has tent and vehicle camping options starting as low as $9.41 per night per person.
The other option is staying at one of the dorms : The Beach Waikiki boutique hostel is one of the good hostels in Oahu. Check out Tripadvisor for more options.
Last but definitely not the least – Airbnb will not disappoint you.
Food and Activities
There are myriad of activities to do here. You can chill on the beach sipping Mai Tais and soak in the sun or go out for a nice hike.
There are tons of water activities like surfing, scuba diving and snorkeling.
You can also immerse yourself in a traditional Hawaiian culture by going to one of the Luaus.
Or if you are a history buff, you would not like to miss USS Arizona Memorial where you get to learn more about the attack on the Pearl Harbor and entry of US into the World War II.
I am not a big foodie but it would have been a shame if I didn't indulge myself in the local Hawaiian delicacies once in a while. If you are into food, Oahu is where you can calm your taste buds. From loco moco, poi, kalua pig, poke to shaved ice, malasadas and freshly grown hawaiian fruits like pineapple and passion fruit, it is every foodie's paradise. Check this out for what to eat in Oahu.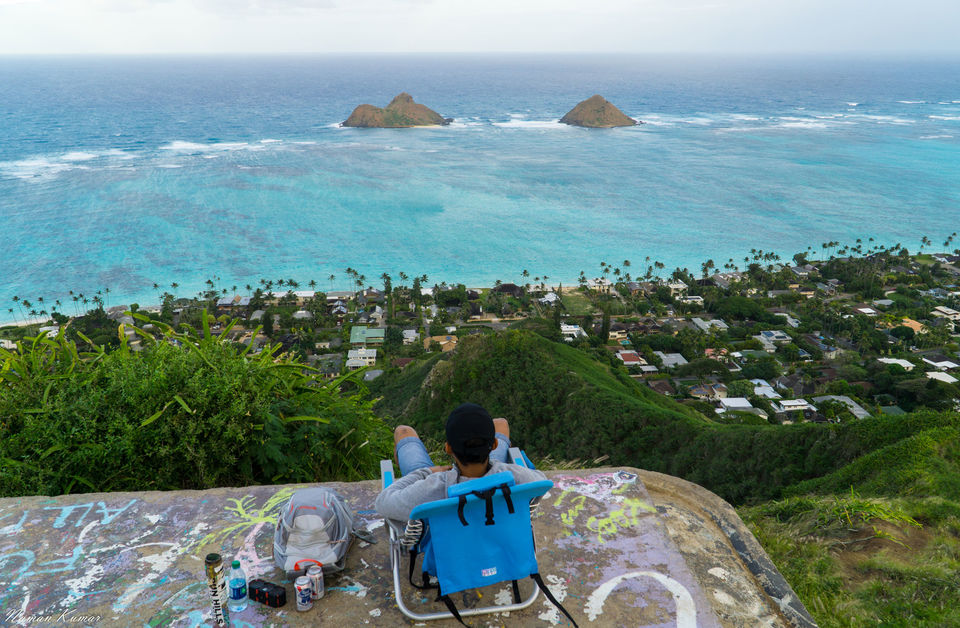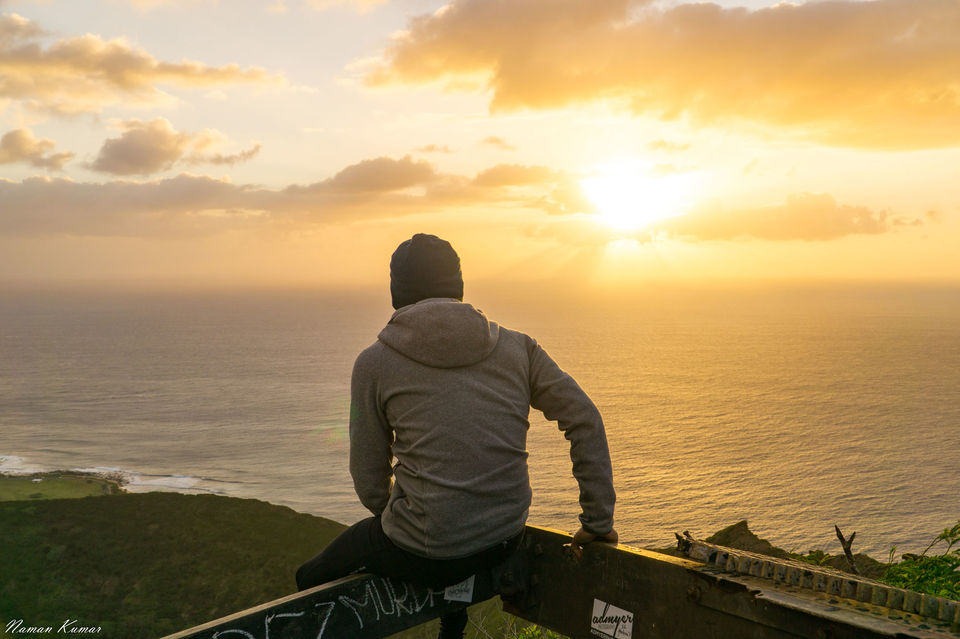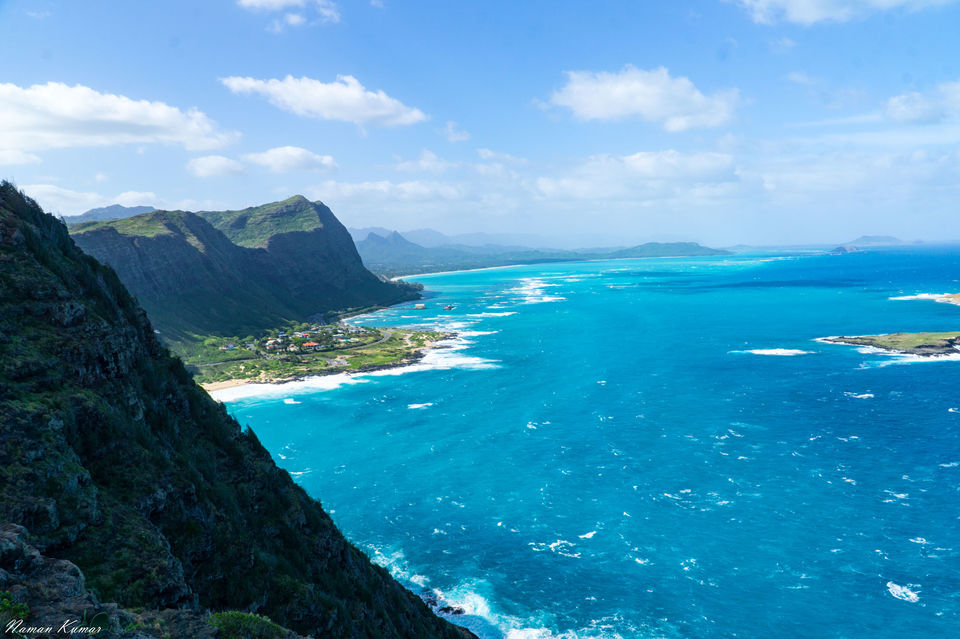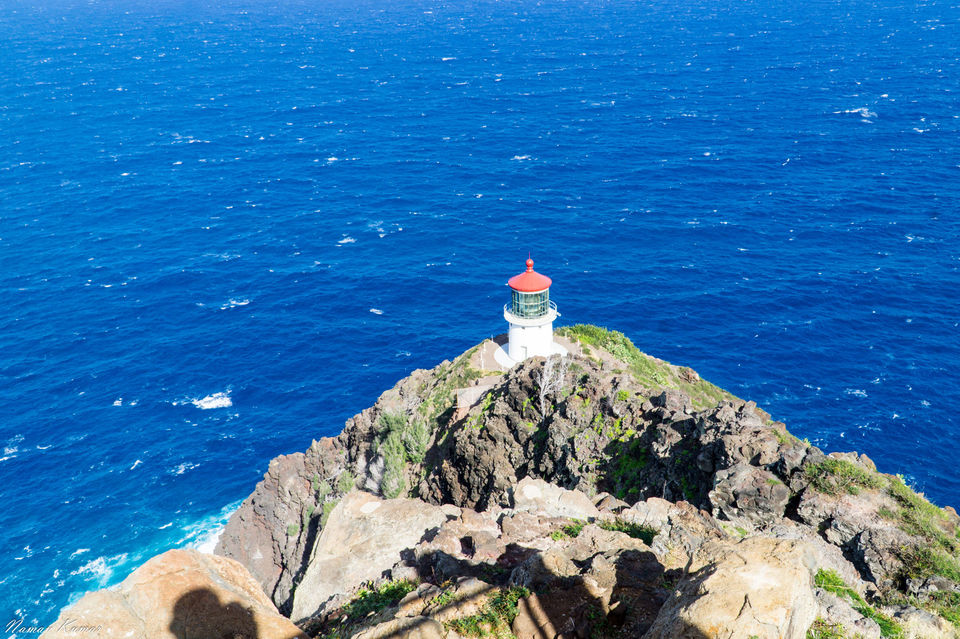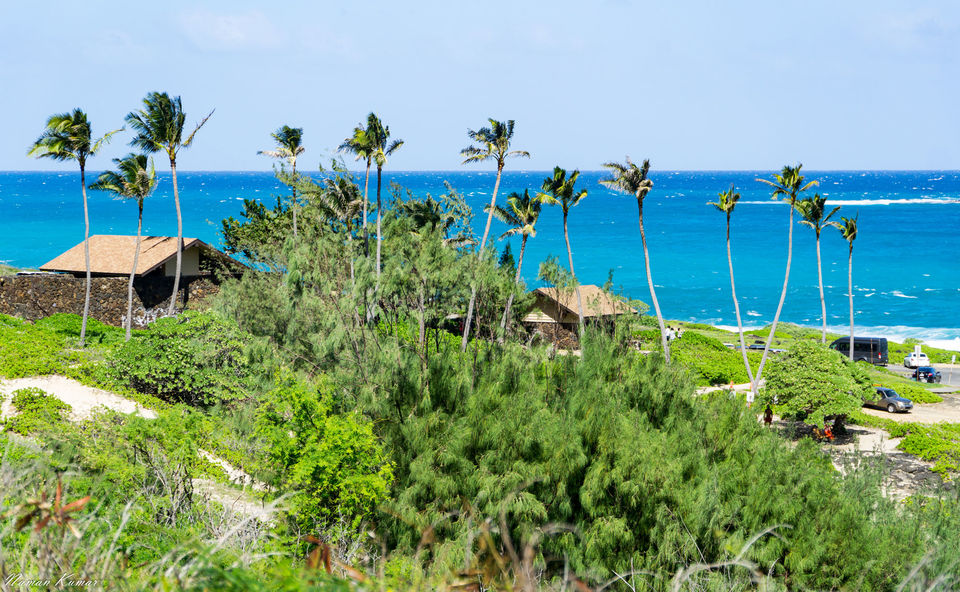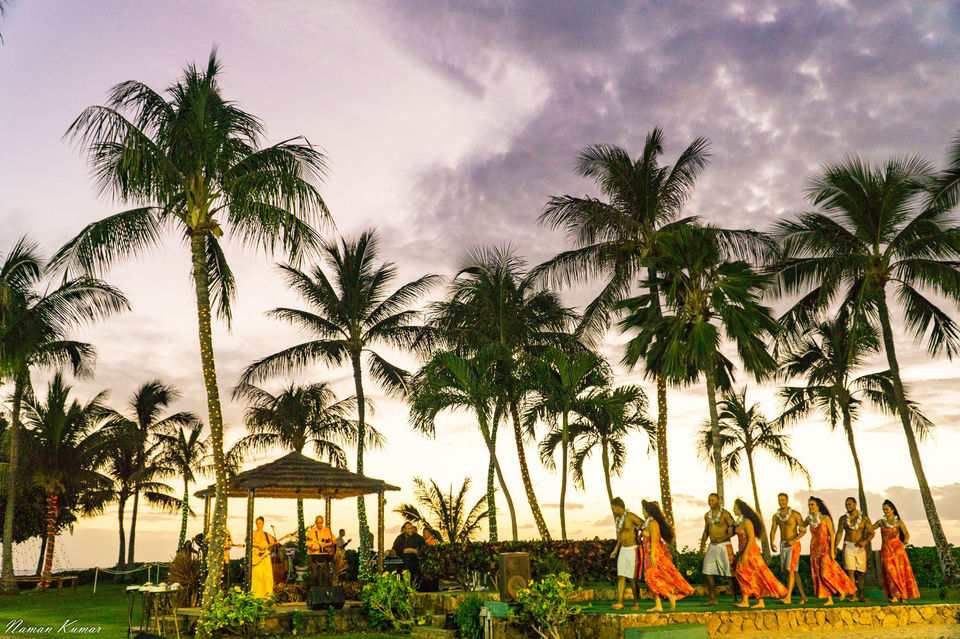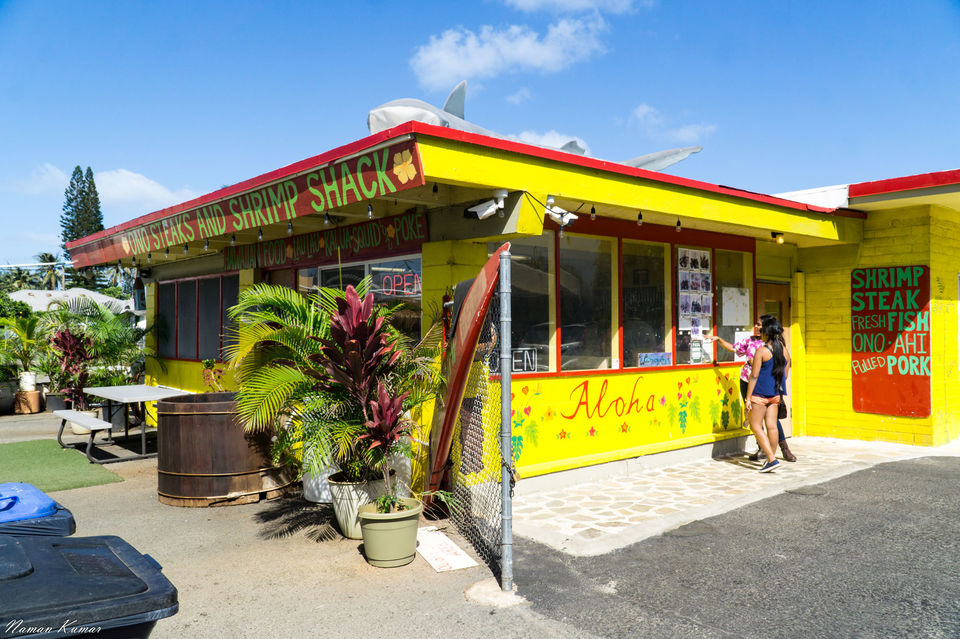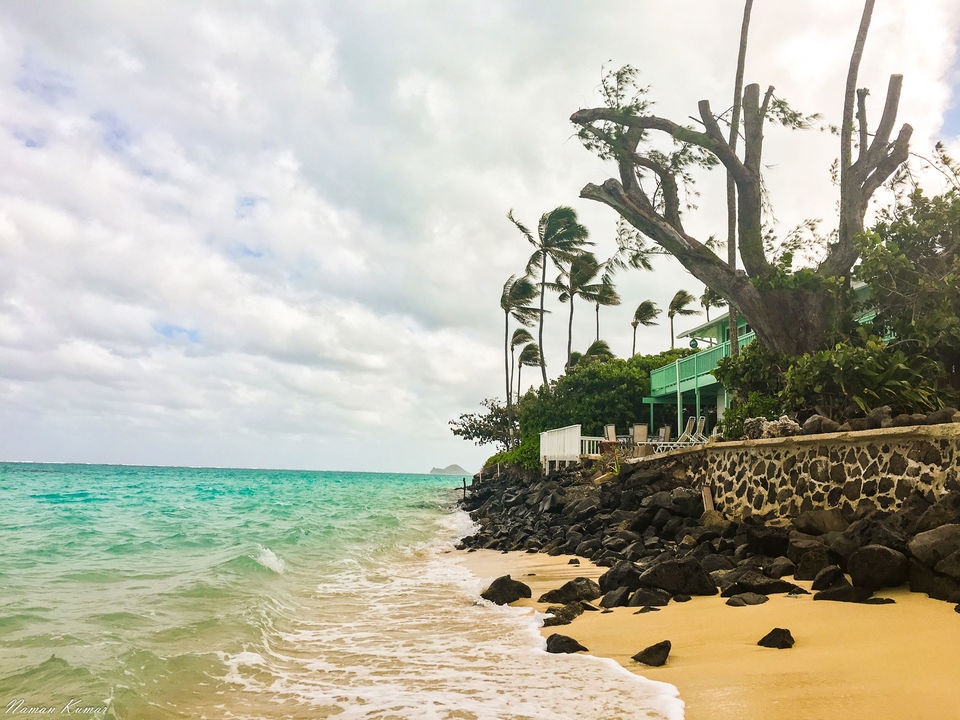 Price Breakdown
What? Where? Price
Flight San Jose, CA to Kailua-Kona, HI $220
Flight Kailua-Kona, HI to Honolulu, HI $80
Flight Honolulu, HI to San Jose, CA $197
Accommodation Oahu Beach Camping, Oahu $30 / 3 days
Accommodation Airbnb, Big Island $80 / 2 days
Transportation Car rental, Big Island $80 / 2 days
Transportation Bus and Uber, Oahu ~ $100 / 4 days
Food Big Island $40 / 2 days
Food Oahu ~$100 / 4 days
Outdoor Activities Volcano NP, Big Island $25
Outdoor Activities Akaka Falls ziplining, Big Island $180
Outdoor Activities Scuba diving, Oahu $150
Outdoor Activities Hikes Free
Paradise Cove Luau O'ahu ~$125