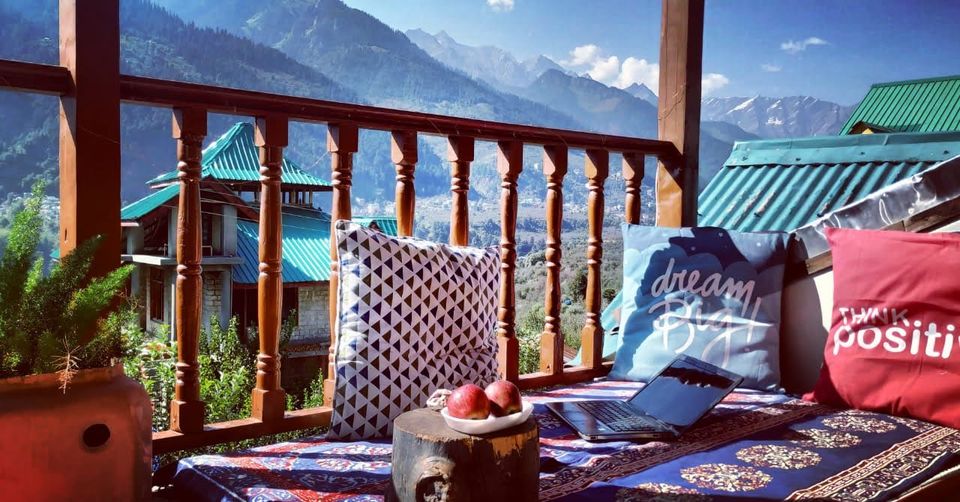 With the city hustle bustle we all need a good break. Out in the nature, fresh air to breathe and sounds of birds chirping instead of irritating vehicle honks. That's all we need for a perfect escape out in the mountains.
Losing themselves in their travels is one feeling wanderers across the globe identify with. There is something about finding a home in new places and among new people that connects travellers in ways not otherwise possible. And when that adds up with a fantastic stay, it serves as the cherry on top.
This time when I headed to Manali, instead of staying in city, i looked for a peaceful stay nearby and found this beautiful property hosted by amazing folks and location is quiet in the heart of nature. It's the best decision i made and really had a relaxing vacation close to the mountains.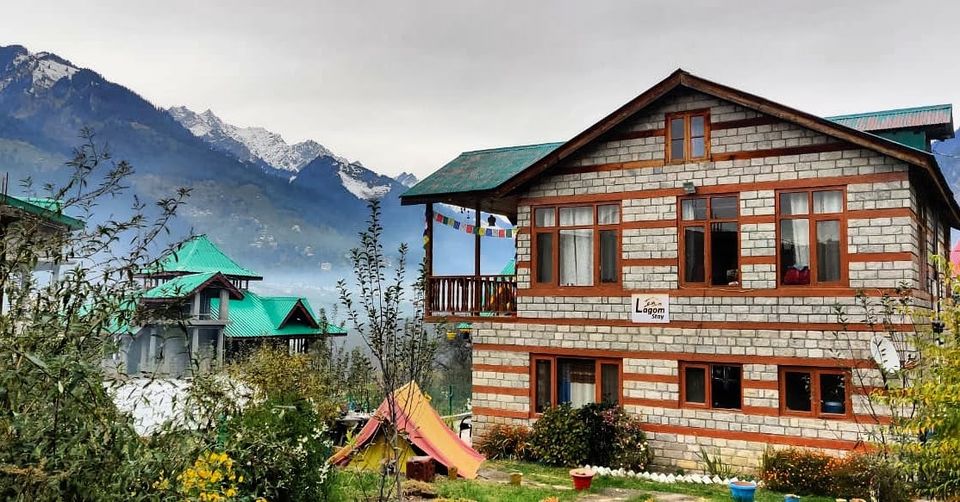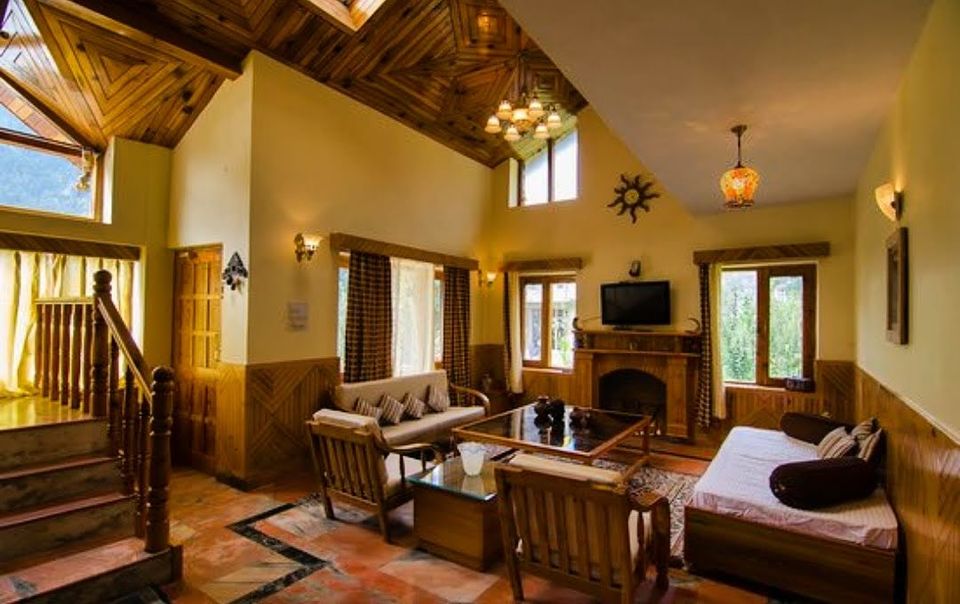 About the Property
The beautiful villa is Lagom Homestay located in a village called Jagatsukh, which is about 6-7km from Manali. Property have 2 big villas and around 8 rooms with mystic views. Nicely maintained garden, clean property and nicely decorated drawing area accessible to everyone to chill out.
Also, if you are dog lover then you will find cute doggos named Smolly, Kalu and Richie.
Property is maintained by hosts Priyanka and Gandharv, brother-sister duo and are super friendly. They have decorated interiors so well and that too on their own. They are happy to have guests joining together for a drink and have great conversations. The common area have fire place as well to keep villa cozy in chilling winters.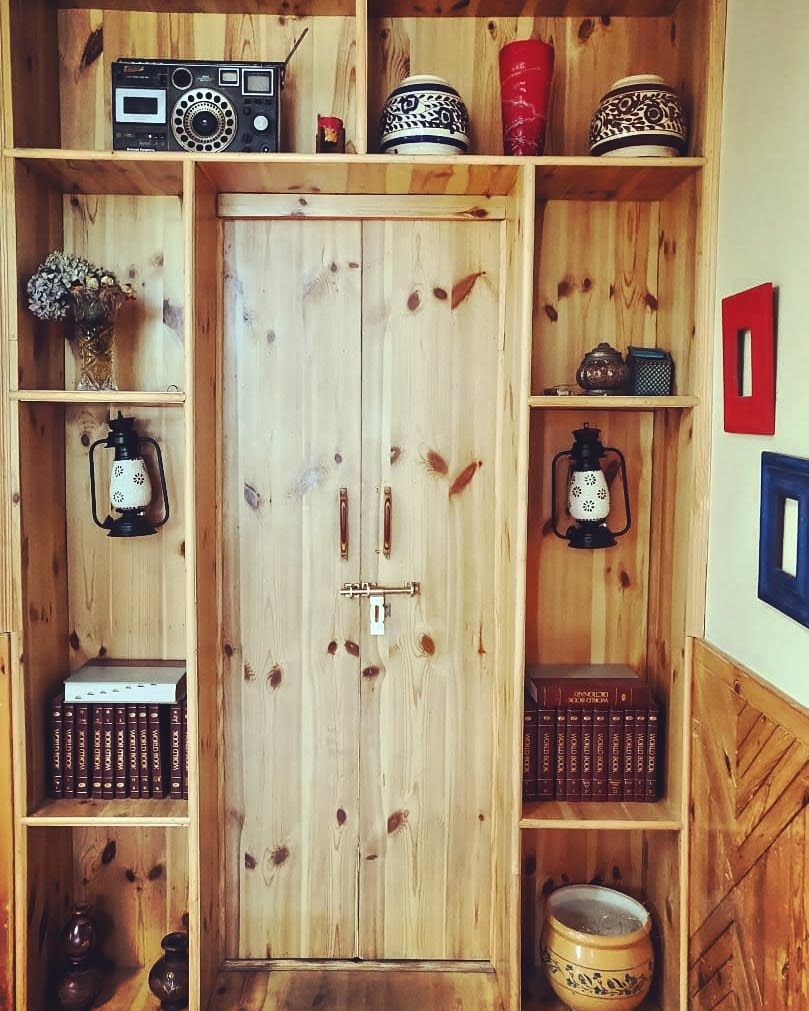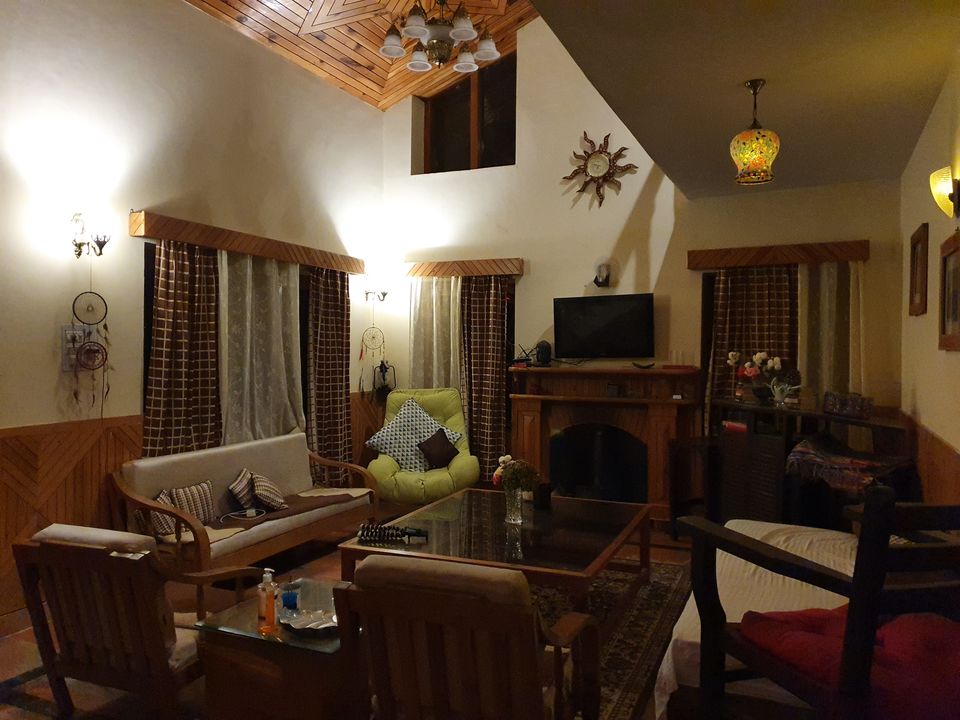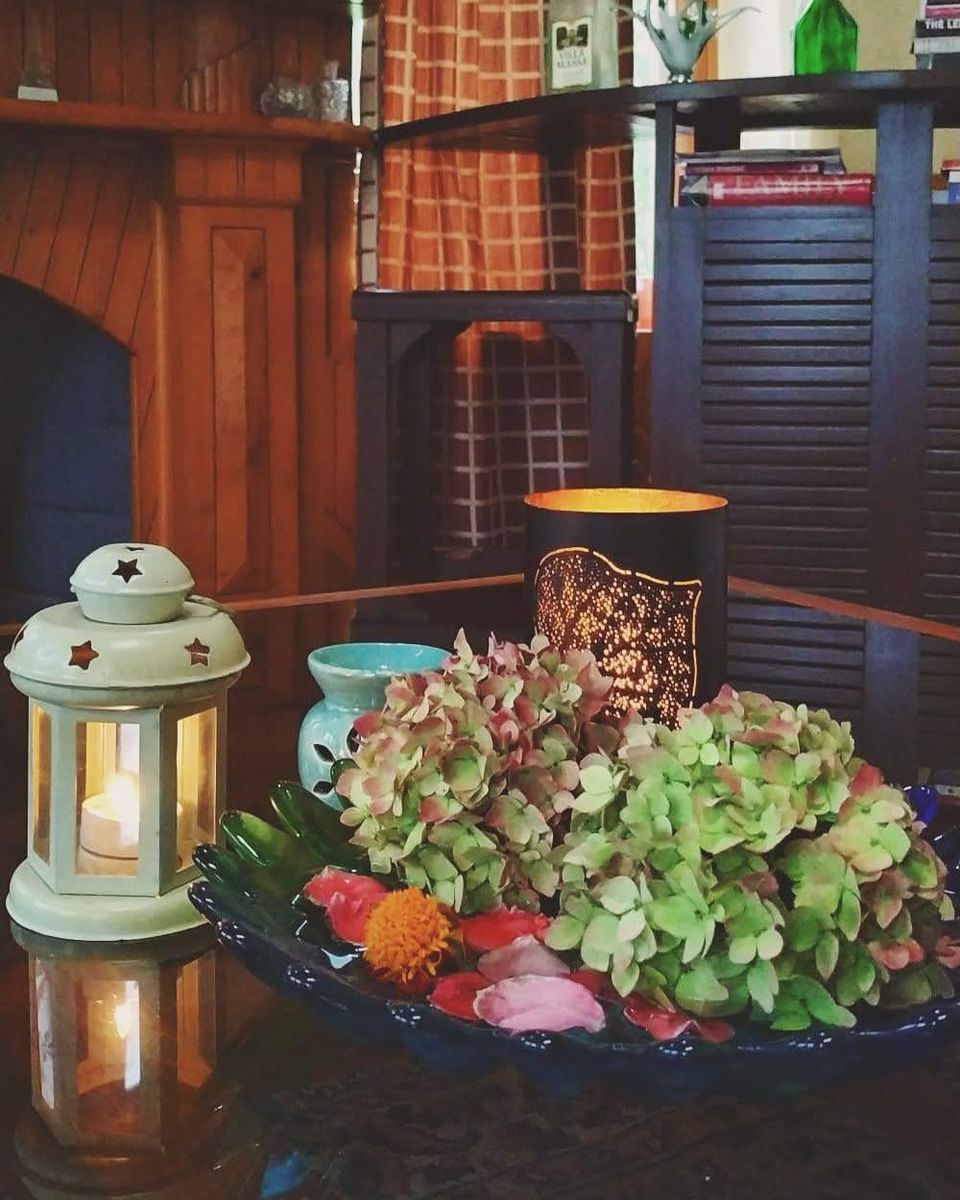 With amazing view and peaceful place to be at, people end up staying for weeks and months here. During my stay i met people staying for around 4 months and having their best time of workcation. Property have got wifi as well and you get decent speed to be able to work from here.
You'll find a good collection of books as well. If you are book lover then its the best and cozy place to sit and read. Host seem to be book lover so got lot of collection here :)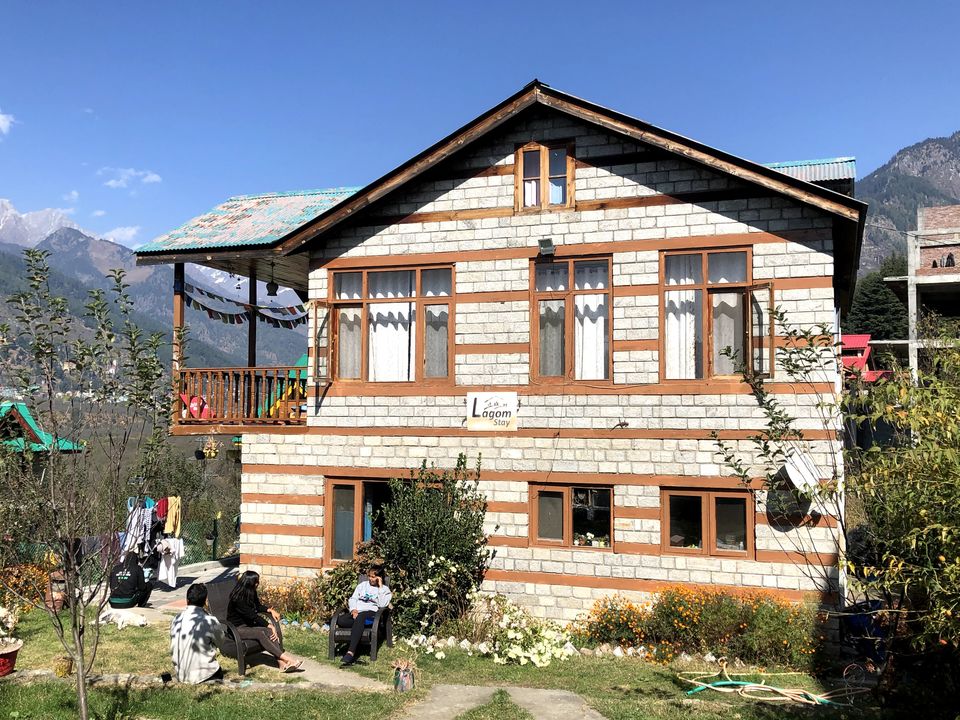 Food
The homestay has an in-house kitchen which serves breakfast, lunch and dinner at an additional cost. They provide economical vegetarian and non-vegetarian food for lunch and dinner. Host cook herself mostly and you can have delicious hot piping food served. They allow access to kitchen as well so you can try out your hands at food.
For those who want to eat outside, there are numerous cafes in Manali catering to different budgets.
Best Time to go
If you wanna experience snow, December-January is best time. Otherwise weather is great most of the time.
I visited the place in October and found the best weather to feel not really cold to shiver but right enough to feel good in single layer jacket.
Things to do around the Property
There are lot of things to do around the property. There's a waterfall trek that is extremely popular. You can go for smaller hikes nearby or visit the village's temple.
You can explore cafes in Manali since its just 7km away. Apart from trekking and hiking, you can also visit nearby villages and towns to get a glimpse into the Himachali life.
Don't worry even if you are travelling solo, you will get company from hosts and fellow guests.
Getting there
By air: The nearest airport is Bhuntar Airport, which is about 49km from Manali and 51km from Jagatsukh.
By road: The mall road bus stand is the nearest bus and taxi stand. You can get a local taxi or a local bus to the private bus-stand in Jagatsukh from there.
Plan your trip to this stunning place soon and I am sure you'd love it too.. Connect with me on social media for more travel stories: Instagram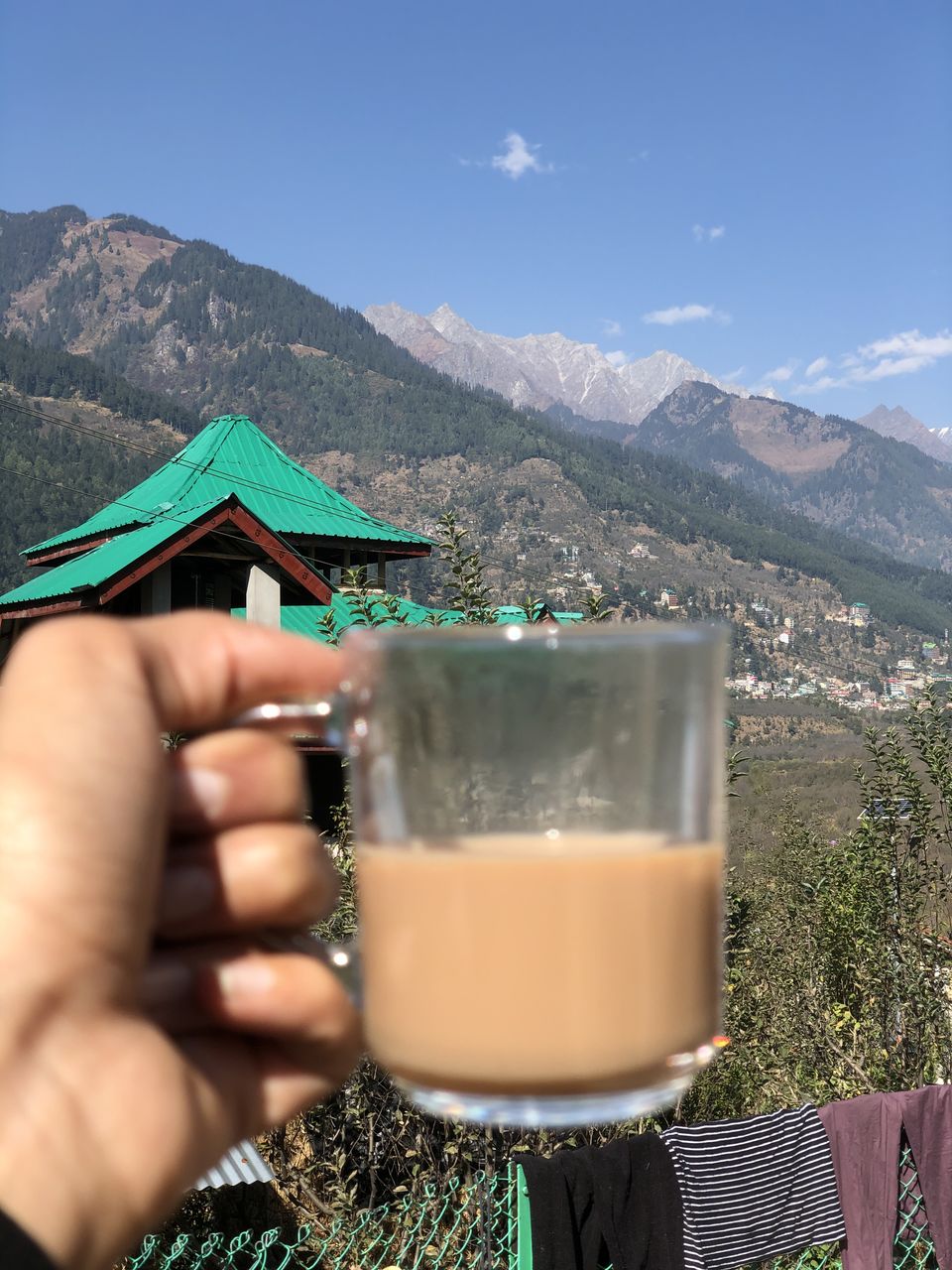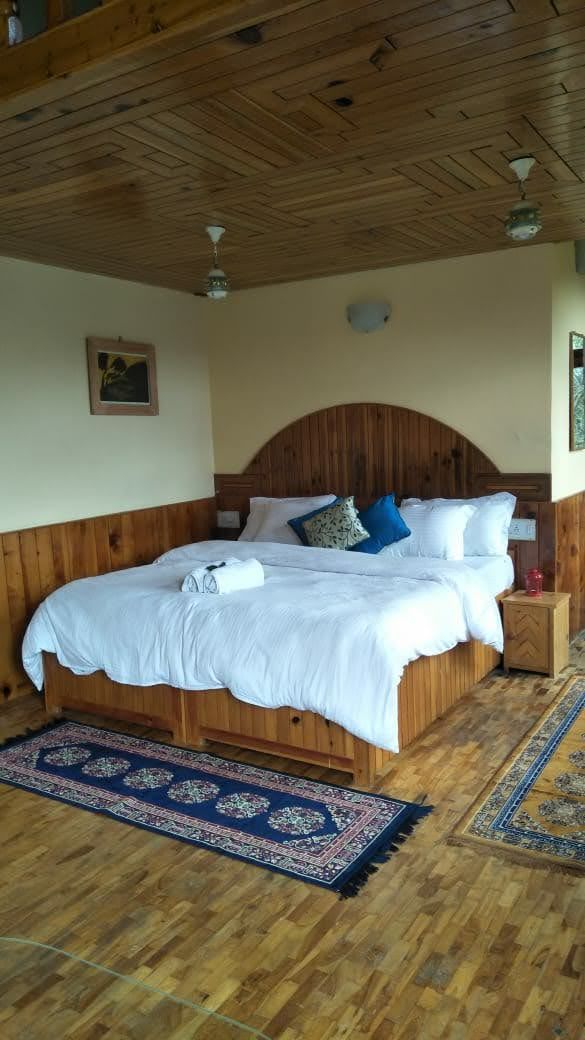 Ready to travel for free? Earn credits and redeem them on Tripoto's weekend getaways, hotel stays and vacation packages!