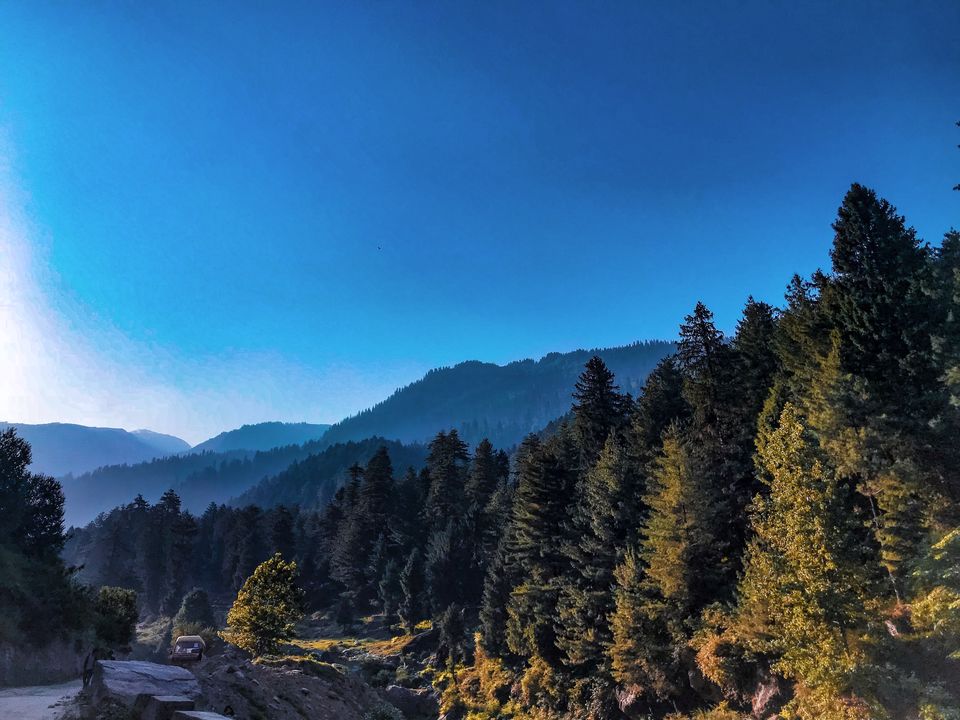 Losing themselves in their travels is one feeling wanderers across the globe identify with. There is something about finding a home in new places and among new people that connects travellers in ways not otherwise possible. The Lost Tribe Hostel near Manali is a place that aims to makes this possible.
Started by travel enthusiast and businesswoman Stuti Ashok Gupta along with three other partners Pranay Gohil, Arjunraj Nadar, Alexander Borges, Lost Tribe Hostels is rooted in the idea of building a community of travellers. It is an "umbrella for the lost kind, for everyone who is seeking a home," as Stuti puts it.
Ideal for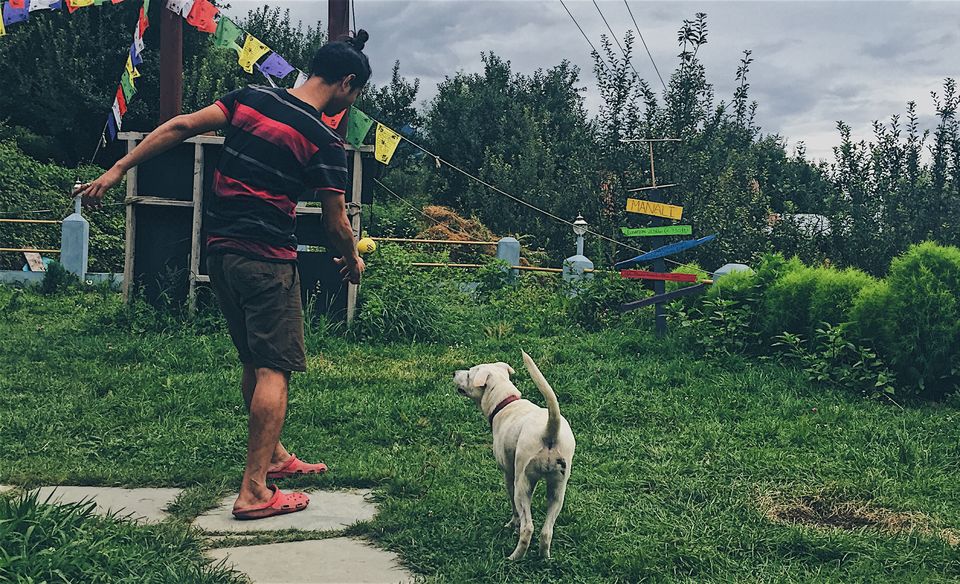 Lost Tribe Hostels is ideal for travellers who are looking for peace and quiet in the heart of nature. It provides great options for budget travellers and dog lovers.
The property appeals to art enthusiasts (the interiors have been designed artists and hostel hosts an art festival every year).
About the property
The hostel is located in a village called Jagatsukh, which is about 6km from Manali. It has 60 beds and one private room. It is the only hostel in India offering capsule beds, which is originally a Japanese concept. Each capsule is equipped with a reading light and charging point. The capsules are constructed out of wood, as a result of which they remain well-insulated to protect against the cold outside and also give enough privacy to the resident.
The USP of this place, according to the founders, is that there is absolutely no discrimination of any kind. Everyone from artists and musicians to scientists and digital nomads can find something to connect with at The Lost Tribe. At any given point, one can find people from different linguistic backgrounds, cultures, and nationalities residing here. And the best part is, you cannot differentiate between a guest, worker, volunteer or founder – everyone is treated as an equal.
People end up staying at the hostel for months at a time. And if you end up staying for long enough, you get a specialised T-shirt with your name on it, which proudly announces "Tribe Member". This is an attempt to connect with fellow travellers on a more personalised level and grow the traveller community. Which is why, you can't buy this T-shirt, you can only earn it.
The hostel also organises several events throughout the year to engage the travellers community and help it grow. So far, they've had four editions of The Lost Tribe Art Festival, which is held each year in Manali.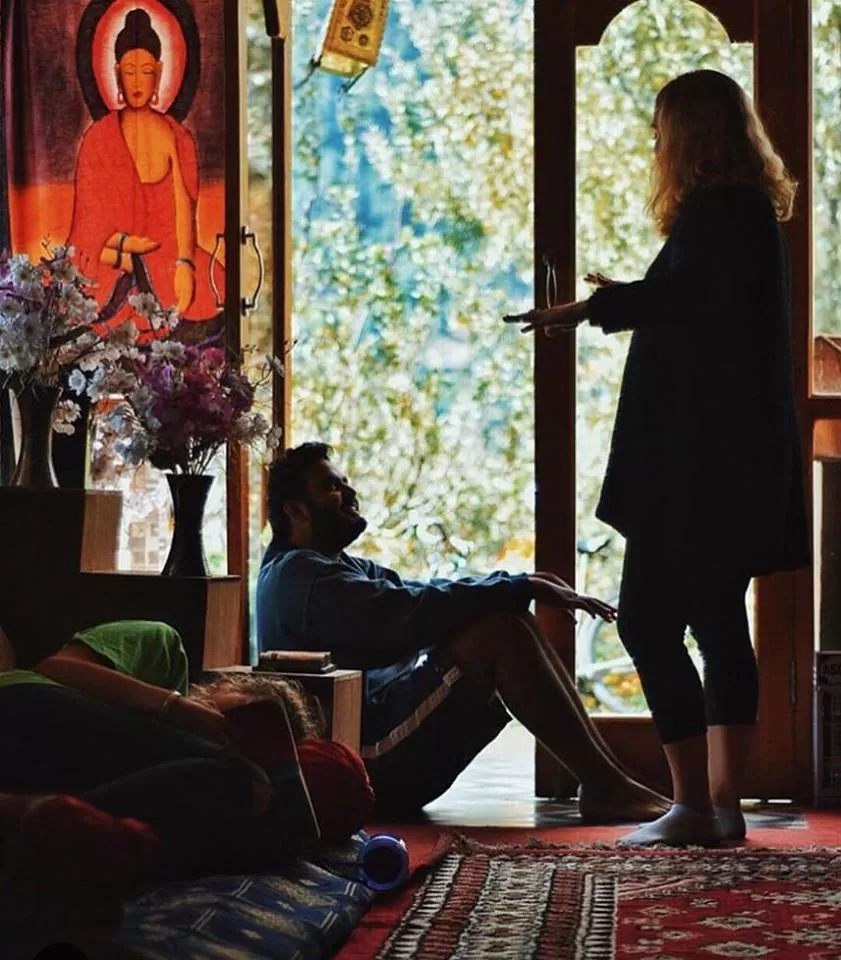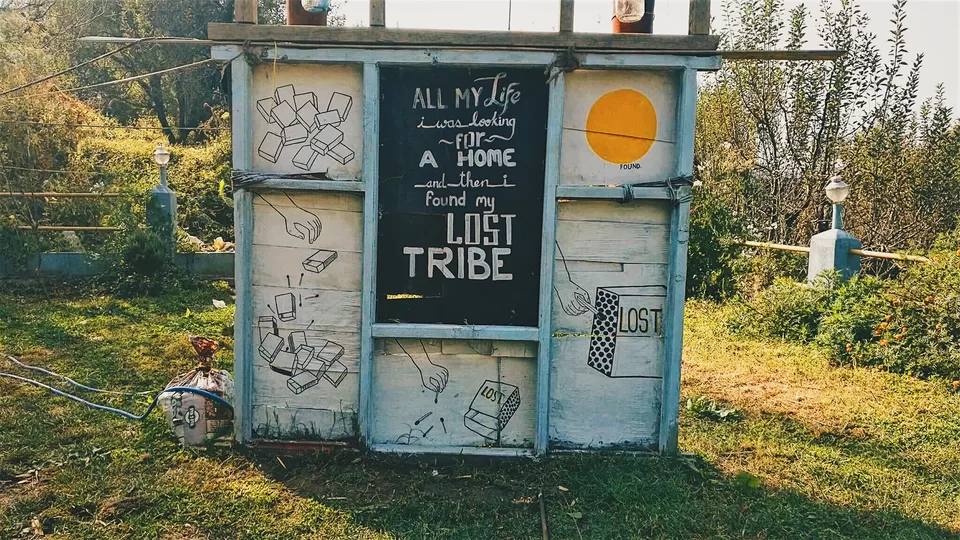 Food
The hostel has an in-house kitchen which serves breakfast, lunch and dinner at an additional cost. They provide economical vegetarian and non-vegetarian thalis for lunch and dinner.
For those who want to eat outside, there are numerous cafes in Manali catering to different budgets.
Cost
The prices start ranges between ₹300 and ₹500 per bed depending on the season. There are flash sales every couple of months where travellers can win a two-night stay for as low as ₹99. A hearty breakfast is included in the price.
Best time to go
If you want to experience the snow, December-January is the best time to visit the place.
However, if you're looking for a summer getaway, anytime from March to June is a great time to visit the place.
Things to do in and around the property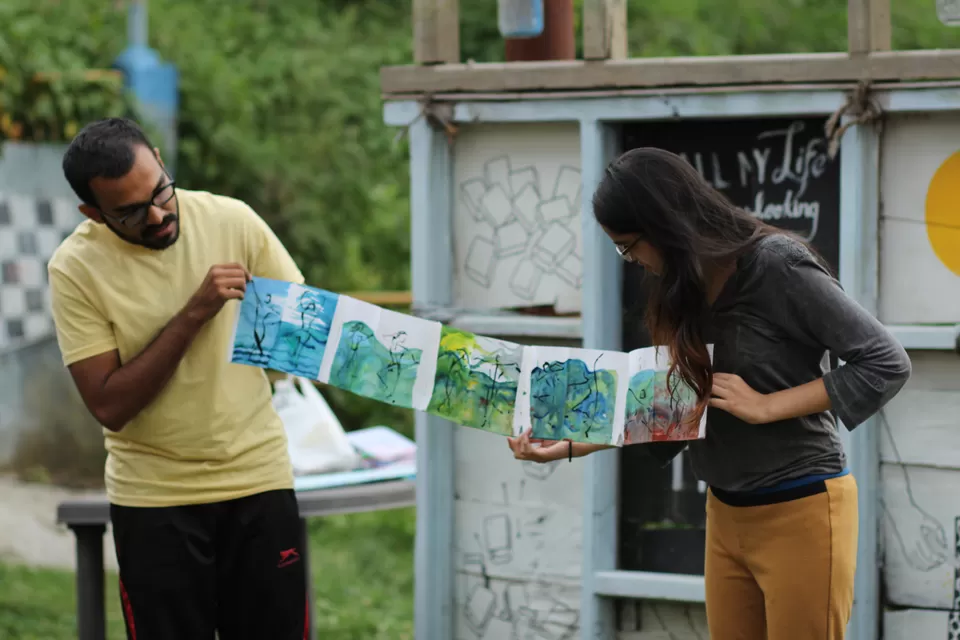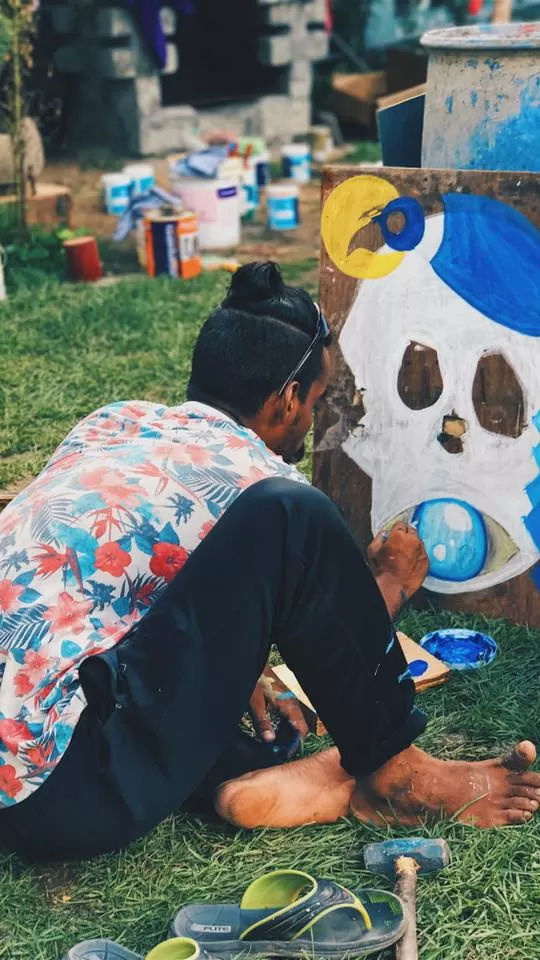 There is so much to do in the hostel, in Jagatsukh and around the village, that you will always have your hands full.
Adventure: The hostel conducts a number of one-day treks. There's a waterfall trek that is extremely popular. They also provide access to mountain biking, rafting, camping, and paragliding packages. These are available at the travel desk for the guests to choose from.
Art and culture: Every year, the hostel conducts The Lost Tribe Art Fair, where artists from across the country participate. They also have several smaller arts and culture events happening on a regular basis inside the premises, including painting competitions, dance fests, and music performances.
Sightseeing: Apart from trekking and hiking, you can also visit nearby villages and towns to get a glimpse into the Himachali life. The most popular tourist destination nearby is Manali, where you will also find the most commercialisation. You can also find a number of cafes tourist hotspots that you can visit if you want a break from the quiet, nomadic life.
Getting there
By air: The nearest airport is Bhuntar Airport, which is about 49km from Manali and 51km from Jagatsukh.
By train: Joginder Nagar is the closest railway station, which is around 160km from Manali. You can easily get a bus or taxi from here to Manali.
By road: The mall road bus stand is the nearest bus and taxi stand. The hostel is about 12km from there and you can get a local taxi or a local bus to the private bus-stand in Jagatsukh from there.
What are your fondest memories of staying at a hostel in India? Share them with the community of travellers on Tripoto by writing about your experience.
All photos by The Lost Tribe Hostels
Frequent Searches Leading To This Page:-
10 best things to do in manali, things to do in manali in december, best things to buy in manali, do's and don ts in manali, famous things in manali for shopping, top places in manali to visit, best places to visit in manali for honeymoon, top manali tour packages with prices from delhi