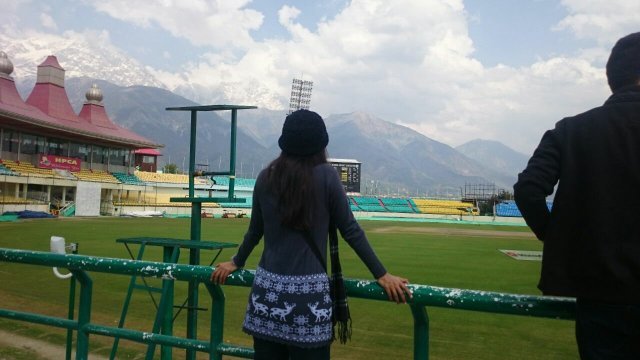 Another trip which I would like to cherish for lifetime... Dalhousie- Dharamshala.
I always get lured towards Himalayas. Totally in bliss when I am accompanied by them ...So whenever I need a break I think of getting a powerful Nature Spa.
Me and one of my friend Netra who is also Travel Maniac like me decided to go for it ... Dalhousie- Dharamshala.
According to the Tibetan Buddhist, spinning such a wheel will have much the same meritorious effect as orally reciting the prayers.
"The first word is a sacred syllable found in Indian religions. The word Mani means "jewel" or "bead", Padme is the " lotus flower" (the Buddhist sacred flower), and Hum represents the spirit of enlightenment." As mentioned in Wikipedia.
We spend some time in temple enjoying the positive vibes around and I feel the same vibes describing it over here.
After that we explored the Tibetan market. I picked up this Tibetan prayer wheel. We shopped Tibetan handicrafts like singing bowl which the monks use for meditation / inner peace. If you listen carefully to the sound of singing bowl you can hear the sound of OM. I also picked up manjira clash cymbals with dragon design over it (known as Brass Dragon Tingshas). The dragon embodies strength, goodness and the spirit of change or transformation.
Do spend some time reading Dalai Lama's teachings which you will find in most of these handicrafts shop, It will definitely transcend your thought process.
Don't forget to get a rough idea of the price before you buy anything over there. This will help you to bargain at a good price.
After completing 1.5 days' trek to Triund we came back to Mcleodganj. We stayed at a hotel which was close to market area- M hotel.
Mcleod is a peppy place to explore. You can see chain of shops and cafés over there. Good place to shop and don't miss to try Ginger Lemon Honey Tea.
We were completely exhausted to explore that area after trek so we just had dinner at nearby restaurant over there and went to sleep.
15 mins small hike from where you can view panoramic view of Pir Panjal range. There is a small temple of Pholani Devi where the hike ends, you can take darshan and come back. You can also view Kailash ranges over there. I felt that as a perfect place to spend time with your family and friends at the top of the hill with breathtaking view.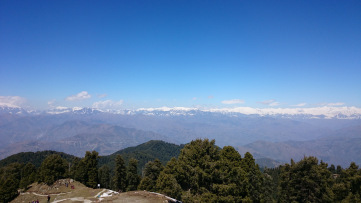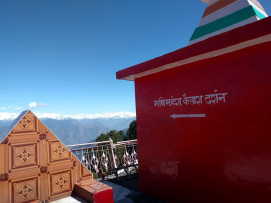 We planned 2 days' trip over here in Dalhousie. - The Scenic beauty with colonial touch is the USP of Dalhousie.
We checked in to "Hotel Valley view".Due to heavy rainfall we just explored the Mall road and did little bit of shopping. Later we had dinner at Mongas.
What not to miss over there?
Dainkund peak, Sachpass, Panchpula, Satdhara falls- Ahead of Panchpula, Kalatop- we missed due to time constraint. Subhash Baoli, Chamera Lake, HPCA Ground.
We reached Pathankot and booked a private car to Dalhousie. Nothing to worry about last minute transportation as the assisted transportation representative are always available there near Pathankot station.
4 hours' journey from Pathankot and we reached Dalhousie.
As the name suggests Panchpula is the 5 bridges over the streams. It's a good picnic spot for local people over there with good view of waterfall but still not that properly maintained.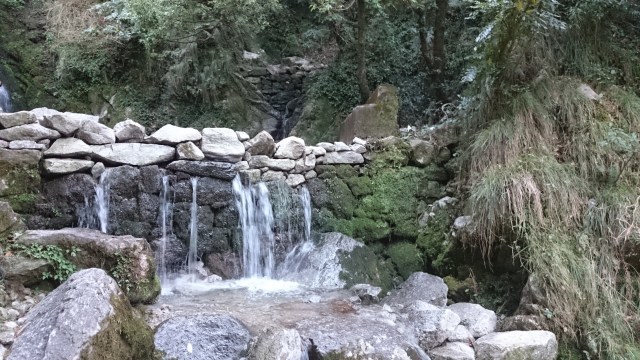 We didn't go much closer to see this lake but we were able to see it on our way from Dalhousie .Midst of the dense pine and deodhar this lake does give you a scenic view.
Subhash Bowli-
This is a popular spot named after Subhash Chandra bhose. The spring water over here is considered to be medicated. It is believed that Subhash Chandra bose rested over here for several months to cure his illness.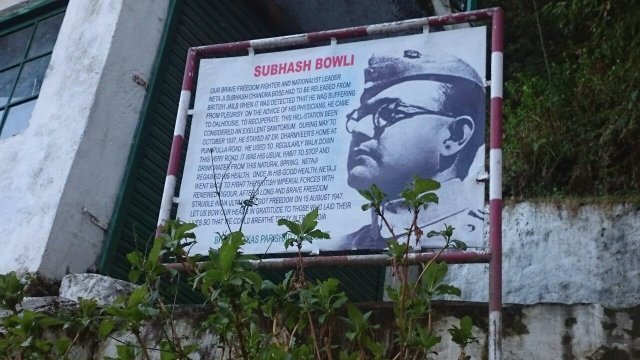 We checked out from Dalhousie today and covered Khajjiar, HPCA ground, Dal Lake on our way to Bhagsu Nag. (135 kms)
Khajjiar- India's Mini Switzerland located between Dalhousie and chamba, is surrounded with deodar, pine trees and green meadows. kajjiar gives a good spot to get your pictures clicked.
Also there are many activities which you can do over there like paragliding, Horse riding, Photoshoot with Rabbits, Zorbing etc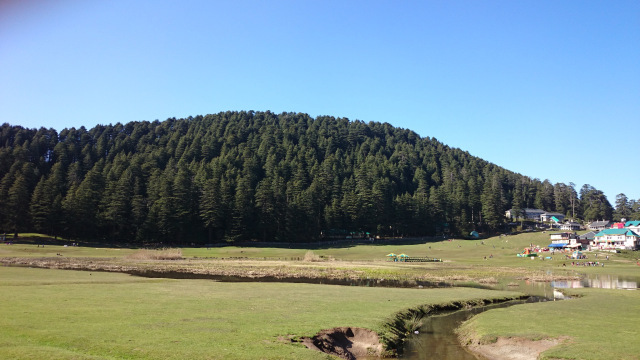 You will be the luckiest one if you get to see that as they don't allow you to visit if the ground is booked for any matches. I vouch this is the most beautiful playground with scenic view.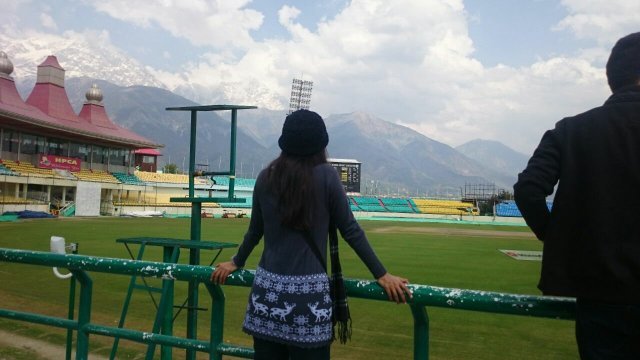 We left hotel around 10 am and started our journey for the following : Dainkund peak, Panchpula- The lifeline of Dalhousie, Chamera Lake and Subhash Bowli. We also enjoyed good food in local restaurant...Momos,Ginger lemon honey tea and what not...
There is nothing much to say about Dal Lake as they haven't maintained it properly. You can just click pictures and can do boating over there.
Day 4 and 5 was all about Triund trek experience written in previous blog .You can read it by clicking below link .
https://www.tripoto.com/trip/tripototakemetohimalayas-triund-5a102d03c28ad
When u just take the name Dharmshala it automatically connects me to His Holiness Dalai Lama who is epitome of Peace and spiritual Grace.
We visited The Dalai Lama Temple. Unfortunately, His Holiness was away for treatment in Australia.
We were getting positive vibes from everywhere. People over there are very kind.
I was spinning the Tibetan prayer wheel which you will normally find in any monastery "om mani padme hum" written over it.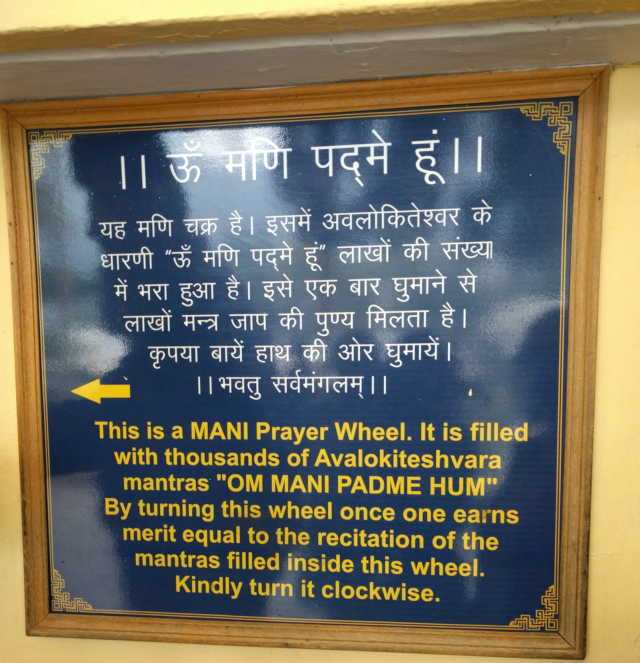 This temple is dedicated to snake god & Lord shiva which is around 2 kms from McLeodganj . There is a waterfall very next to Bhagsunag temple which is one of the major tourist attraction spot in Dharamshala.