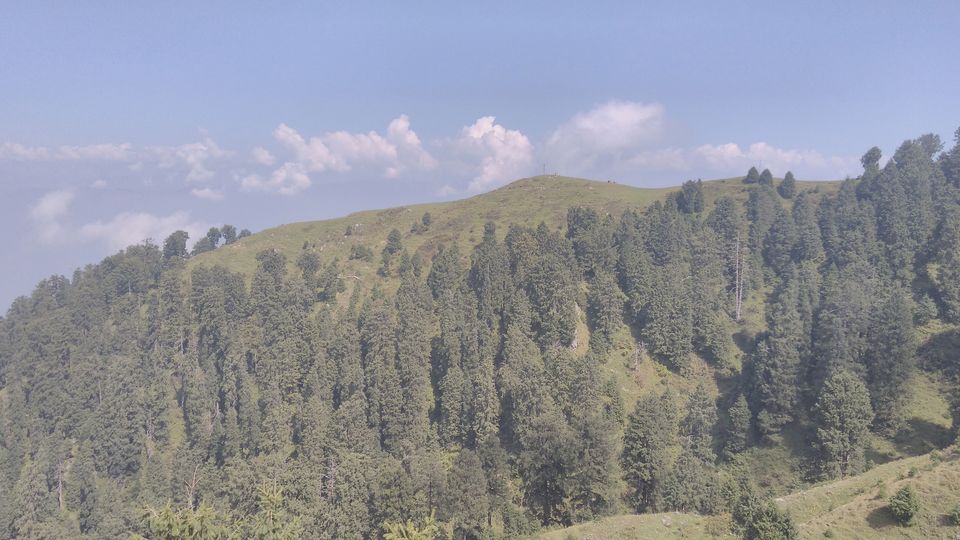 Palampur-Mcloadganj-Khajjiar-Dalhousie, in Sept-17
Travelling to Hill stations is always a sheer joy for me. Captivating effects of wavy landscapes, everlasting temperate weather, snow-capped ranges, aligned sequence of Cedar and Pine and several unfamiliar coniferous trees, simple and down-to-earth natives and obviously the delicacy of having sizzling hot Maggie at the backdrop of mountain ranges remain very much alive in me for years.
Last September, a day ahead of Durga-puja i.e., on 25th of Sept, our tour to Himachal - "Dev Bhoomi" started. However, if all the preparations and planning are taken into consideration then my virtual Himachal tour kicked off way back in July. The biggest challenge was to get a confirmed railway ticket during that festive season particularly in Howrah-New Delhi Rajdhani Exp. and even my 82 days advance attempt managed to accommodate my wife at RAC 69. As she had to travel all alone, it was certainly disturbing for her to share berth with strangers. So it literally kept me haunted till the preparation of final chart. Luck although favoured me at the end.
In this context, I would like to brief about ourselves. That, the tour was coupled by me and my wife and obviously a Trolley bag which my wife purchased specially for this trip. A special mention was given to the trolley because it was not only very "Adorable" but also a "Classy" one. "Classy" because by someway or other that trolley revealed its utter displeasure every time we surfaced it to pull. Understanding its "pain", we ultimately dumped the idea to roll it on and shouldered it "happily" throughout the tour.