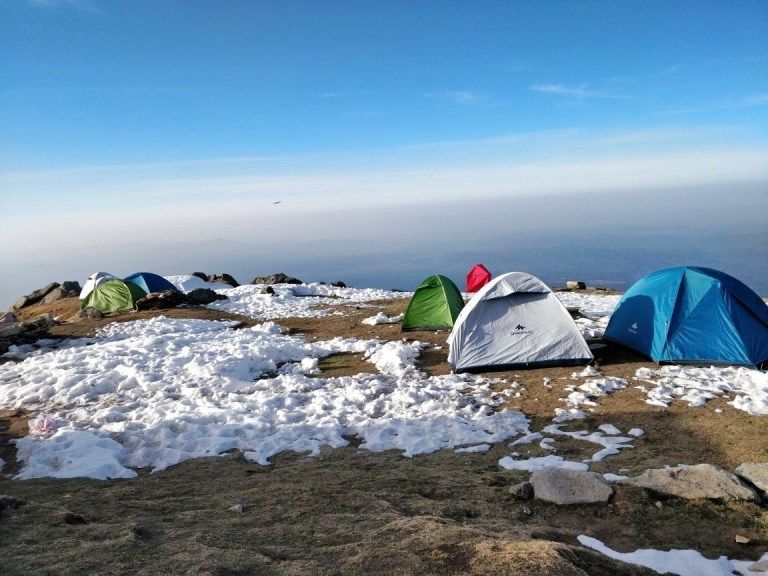 Hello people!
Being a Delhite, exploring hills and mountains is something which is always on my go-to list. I love exploring hill stations and what better than a weekend trip to Mini-Tibet of India; Dharamshala? From the tedious days of working, I decided to give myself some days to relax and get lost in nature. So, finally, I decided to backpack and explore the beauty of Dharamshala.
I started my journey from Delhi by a train to Pathankot (Punjab) which took me less than 8 hours to reach the destination. Then we took a bus from Pathankot bus depot terminal and reached to Dharamshala in 3 hours. I know these sounds tiring but trust me if you are a travel junkie then you'll love to travel as I did. And it just cost me less than 450 Rupees to reach Dharamshala from Delhi. Pretty good job, isn't?
This was my first time in Dharamshala but it felt like home. Known as the Mini-Tibet of India where the streets are like no other you'll find anywhere. The place is all about colorful Tibetan flags, rolling prayer wheels, pleasing ringing bells sound and chirping birds.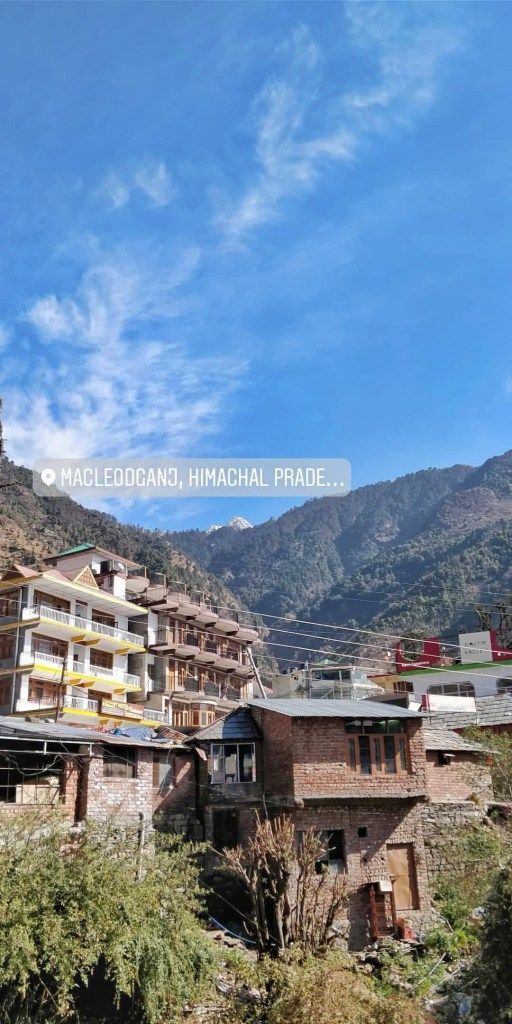 The streets of Dharamshala are filled with local cafes, traditional shops, and typical Tibetan food. I took some time to see some hotels to stay. As I reached the hotel, my friends and I decided to explore the Tibetan market in the evening. I must say, the view was amazing and definitely will heal your mind. While exploring the streets of local Tibetian market, I bought a necklace and a shawl for my mom. I wish I could buy all of it, everything was looking so captivating.
Day 1 completed so early. We then planned to do Triund Trekking in the Day 2 of our Dharamshala trip. We started trekking from 12 pm and reached the top-notch of the Triund Mountain by 7.30 PM in the evening. After 7 hours of trekking, you'll reach on the top where the place is known to have surrounded by wild beers. You'll get to see their foot claws at night which is quite scary so you'll have to reach the destination before it starts getting dark.
The trek to the peak was worth as it was better than I expected. We got the camps and had our dinner-Paneer Rice, at that place where you can't think enough about getting any food! But I must say the Paneer rice was awesome ????
Day 3, when I woke up at sharp 6 AM at my camp, you can't imagine what I saw? I saw the exotic panoramic view of snow-capped mountains right from my camp!!! That morning view of mountains made my day which I always wanted to see. I took some pictures, felt the peace and got to see the actual beauty of nature so closely. We did the bonfire and after some time, we had the delicious breakfast outside our camps.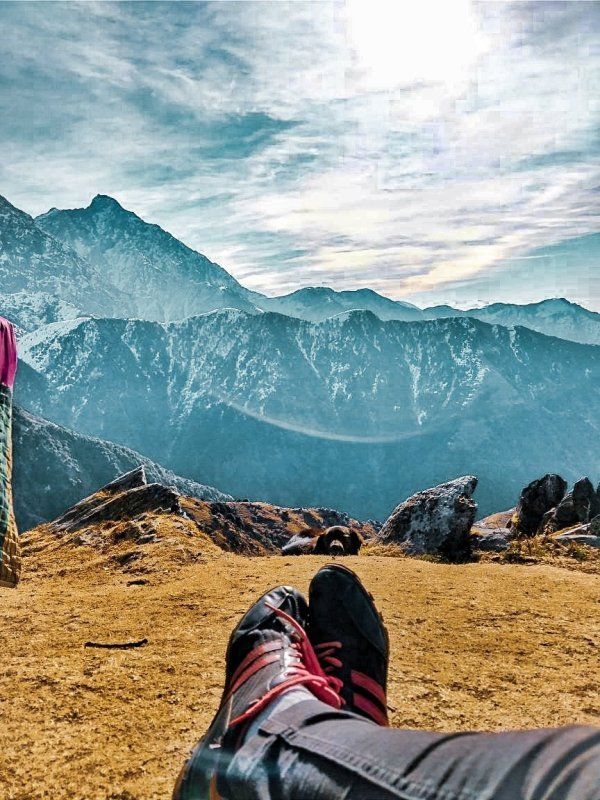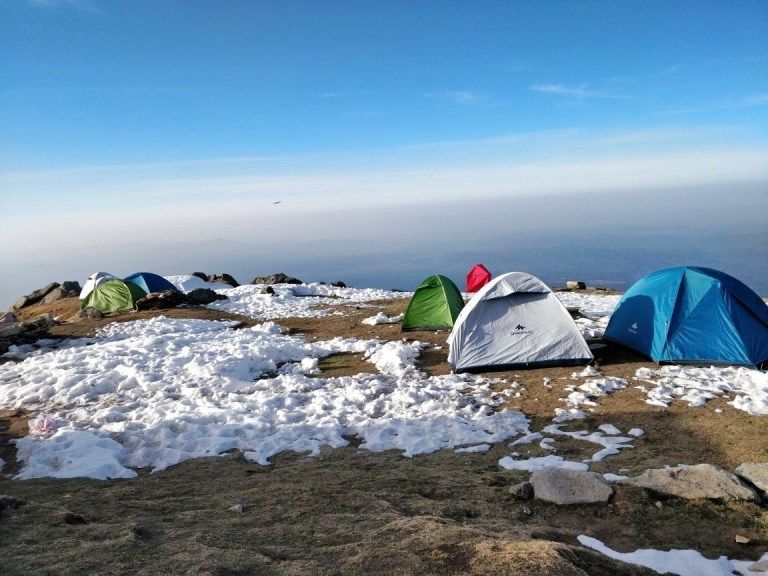 So, if you are planning to go on Triund trek, I would recommend going in June or Sep-Oct, as in Nov-Jan, you might face some heavy snowfalls that may stop you to think about trekking. But before planning. Do check out the weather forecast. Also, the cafes you'll find during trekking would cost more than your expectation so carry the chargers, some food (chips, water bottle, etc) with yourself. And there would be no network when you'll reach the top, okay?
I then moved back to Dharamshala to visit the Dalai Lama Temple on Mall Road. When I reached, I experienced the pure serenity and authenticity of monastery and peace it offers. After, we had some food and got ready to head back to Delhi.
I thoroughly enjoyed my short weekend trip to Dharamshala and hope, you guyz will also start planning to visit Dharamshala and feel the same way as I did. This hill station is like no other just a paradise to feel the authenticity of Tibet culture and pure serenity.
Pack your bags and lost in nature and know yourself better. But keep Triund Hill clean #SwachhBharat #CleanIndia #IncredibleIndia
Hope you enjoyed reading this post. Comment below your last getaway experience.