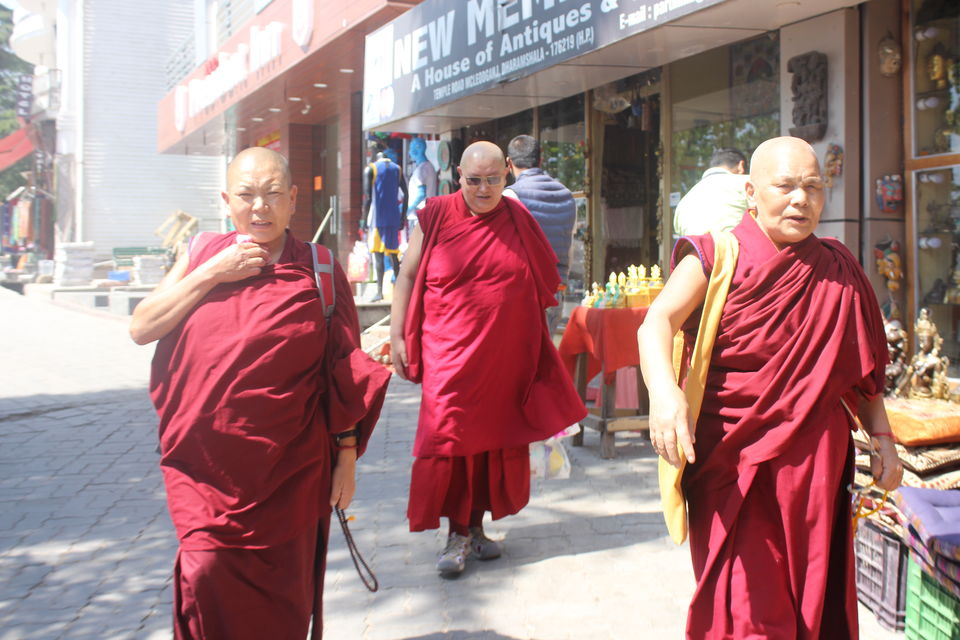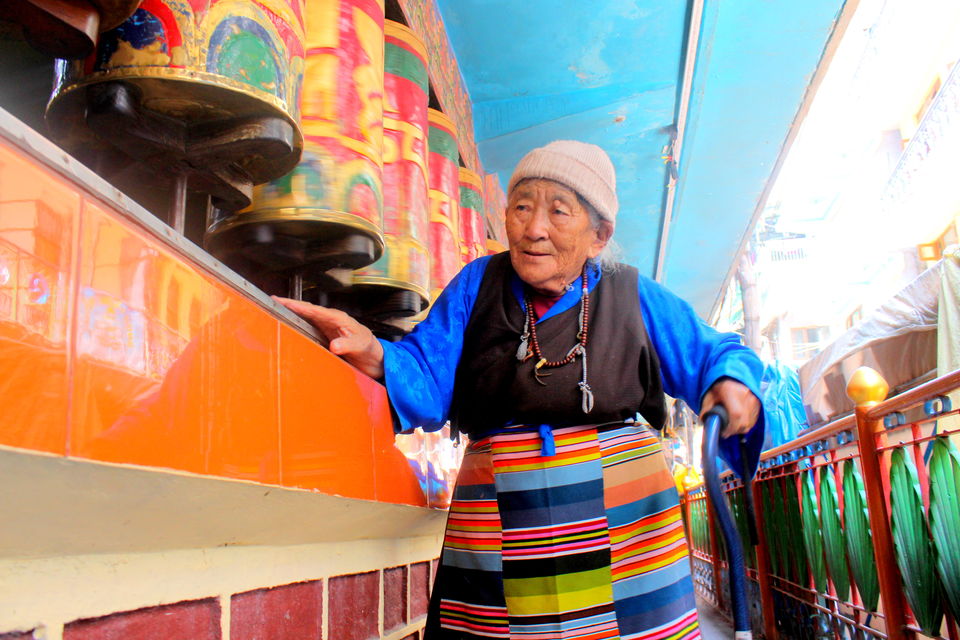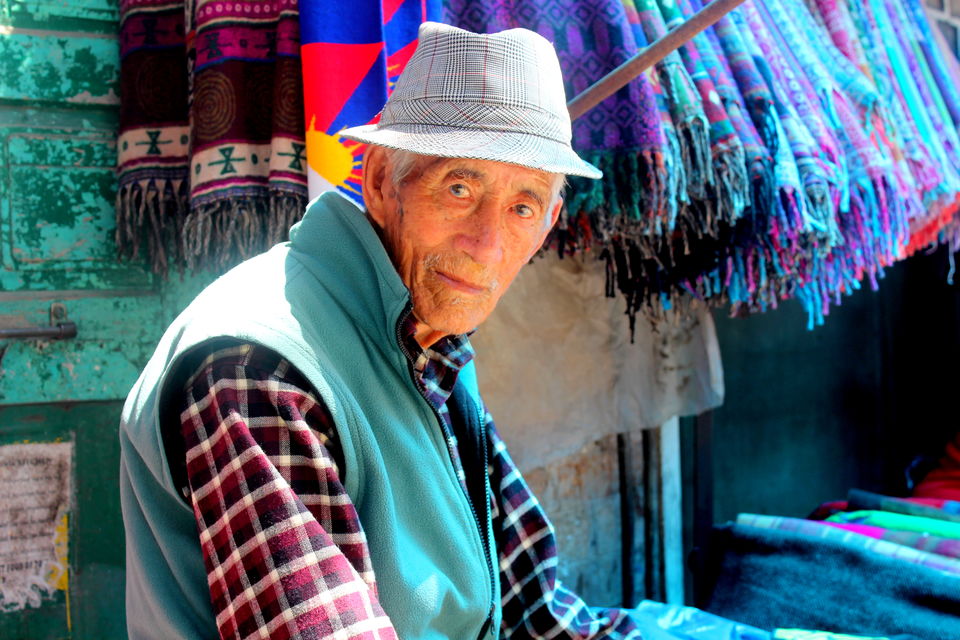 "It is always the same with mountains. Once you have lived with them for any length of time, you belong to them. There is no escape." - Ruskin Bond
It was quite late when we reached Pathankot from Delhi, and we booked a tempo-traveller to Dharamshala. It took us around 3hours, and it was pitch dark, and the chilly winds made the senses go numb! For the night, we took shelter in some guest house at Dharamshala.
The next morning, we boarded the Himachal Tourism bus for Mcleodganj. The curvy roads along the Himalayas, the little colorful cottages, the clouds that kissed the snow-peaks made me smile unknowingly... I was lost in thoughts!
The bus dropped us at the main market, and all of us were extremely hungry. Hot chocolate, chicken Maggi, and steamy momos- what could have been a more perfect breakfast menu! A filled stomach instigates crazy ideas- we thought of taking bikes, and opted to go for homestay at Bhagsu, 3kms from Mcleod.
While taking a walk around, I met the locals, talked to them, and came to know a lot about the local culture. Majority of the people staying there are Buddhists, who migrated from Tibet and settled down there. This lady, called herself a "dream-catcher", was the most interesting person I met during the trip. She explained me how she and her husband makes these dream-catchers, and they also give classes to the ones interested, and surprisingly, they have quite a few people who are learning this art!
The sunset at Naddi is something I can never forget. I saw the sky changing colors in every minute, the snow-peaks turned silvery, and slowly everything got covered with the mist, the orange sky paved its way to darkness.
The next day, we went to Norbulingka Monastery, (some 70kms from Mcleod), and it was the best bike ride ever! We had the snow-covered Himalayas on one side, the cliffs and the little villages, and narrow streams flowing... for a while, I felt as if I was somewhere in Bhutan. The colorful prayer flags, the soothing chant, the vibrancy of the place transferred some positive vibes to each one of us. as i sat inside the monastery, staring at the huge Golden statue of Lord Buddha, I felt peace within myself.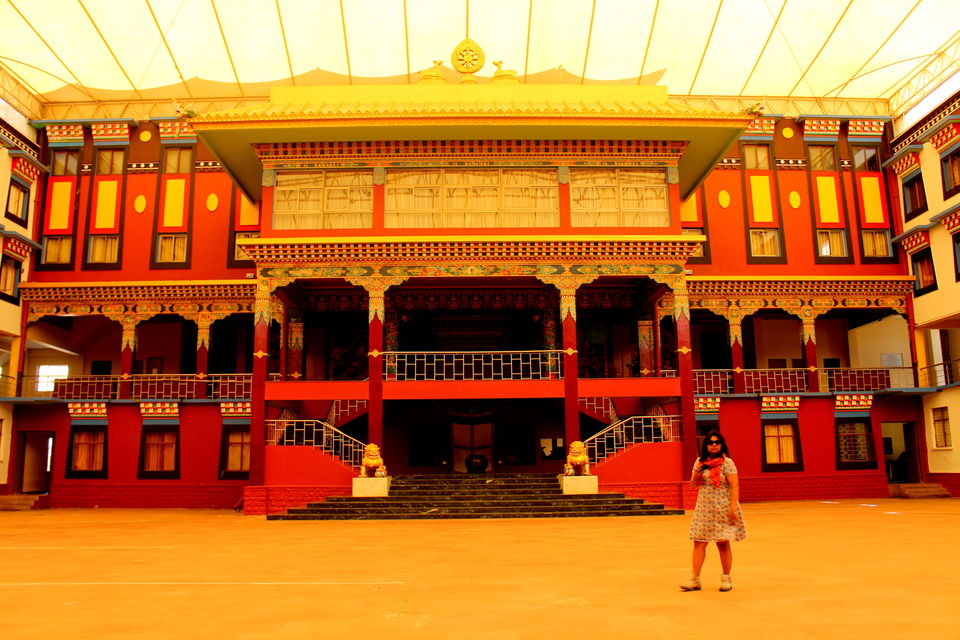 We also paid a visit to the Dalai Lama Monastery which is equally gorgeous and peaceful. It's surely a place that one must visit when in Mcleod. 
The next in the itinerary was trekking to Bhagsu waterfalls. Amazing experience it was, climbing up the cliff. My friends were super crazy, they took a bath in the freezing cold water! Coffee and cheese omelette at Shiva Cafe was definitely the best choice after that :)
The main market of Mcleod is nice if you are looking to take back souvinirs. However, it'll be super crowded if you're planning to visit over the weekends. And there are lot of good places to eat, so binge! The momos, the Bhagsu cake, the yak cheese cake, and the various types of Maggi will make your taste buds go crazy!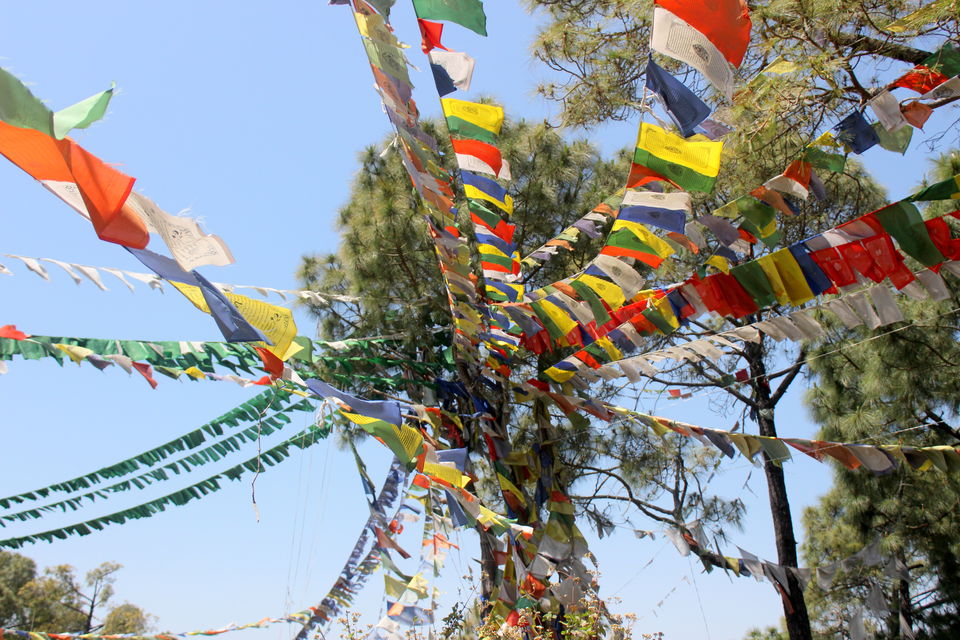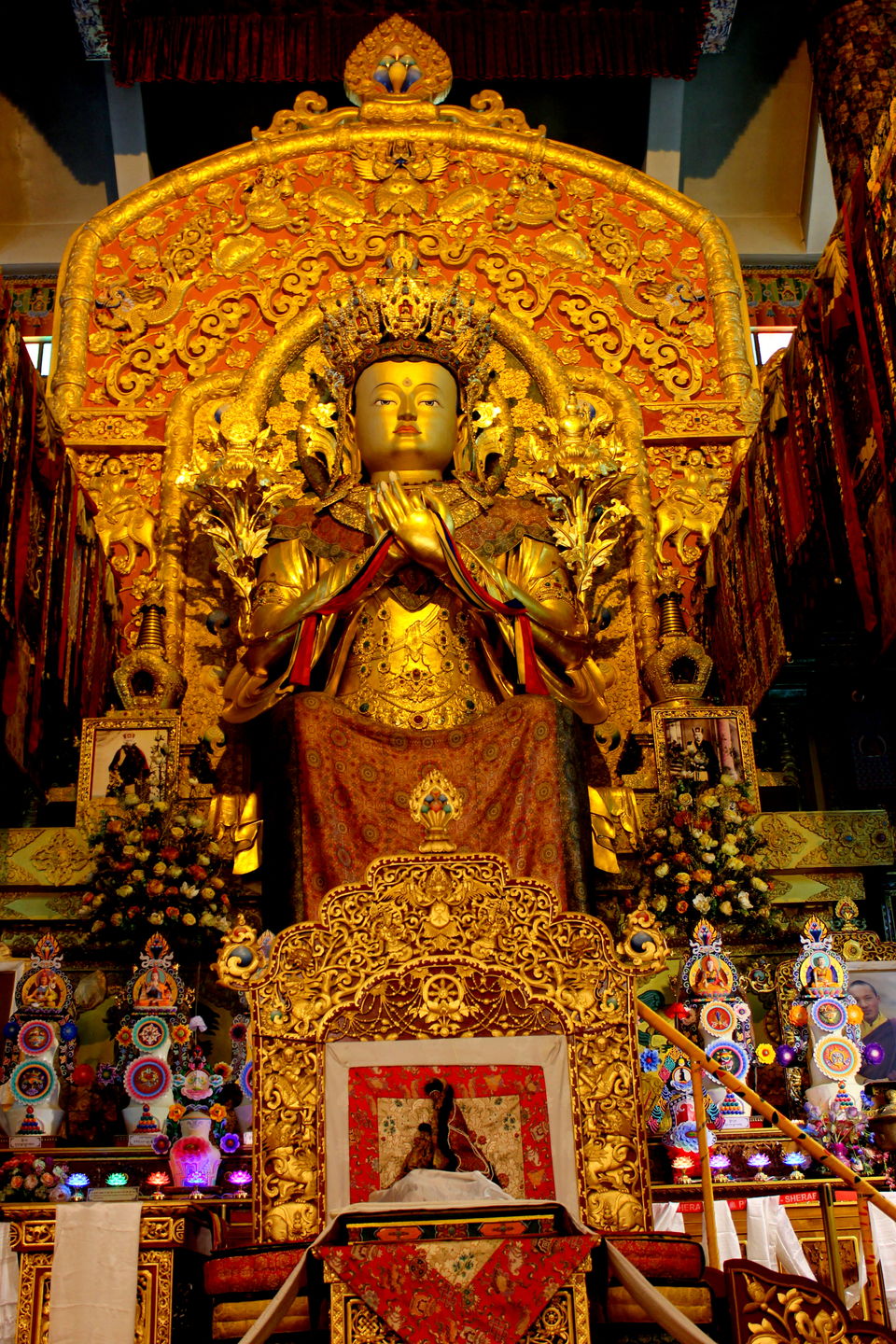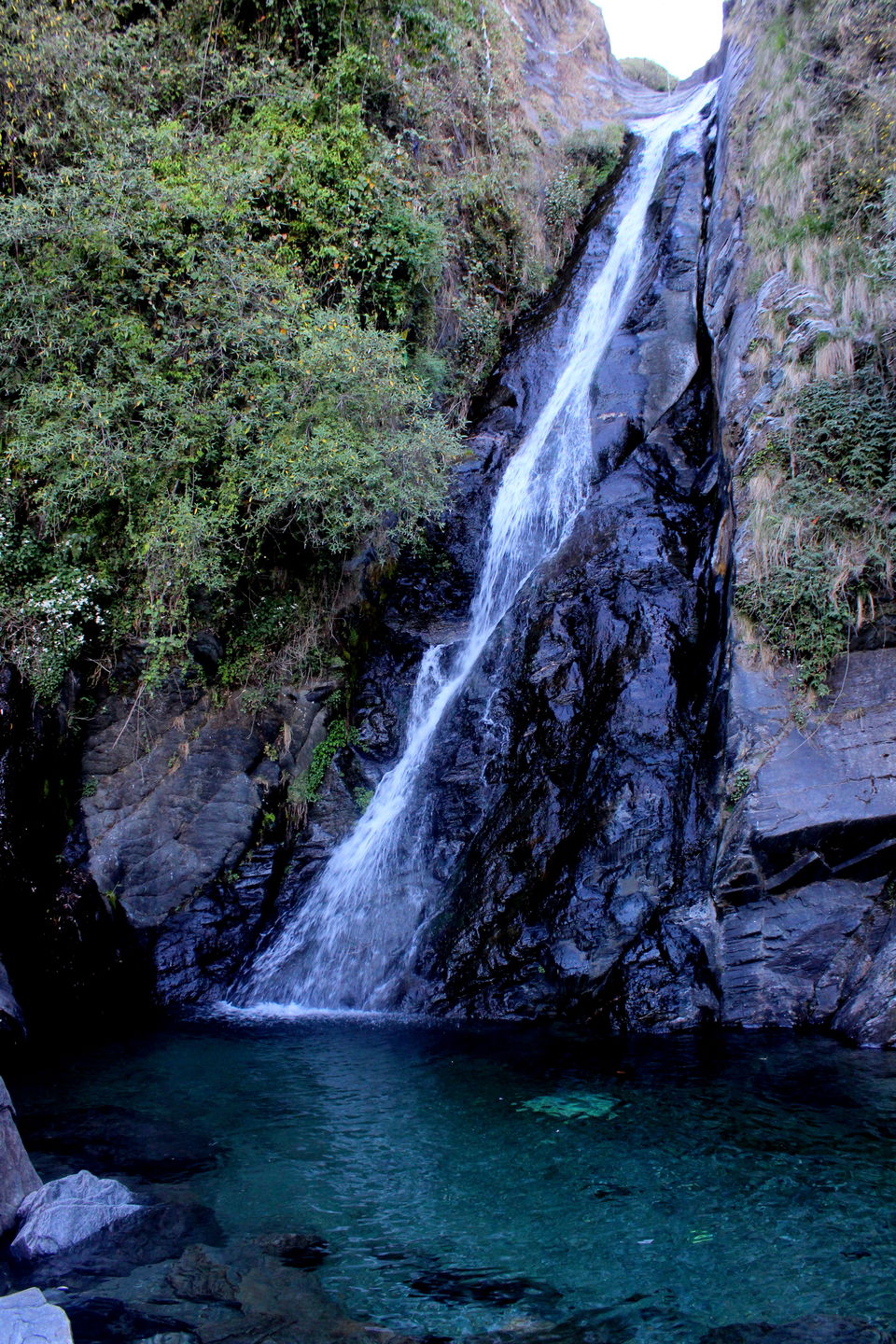 How to reach:
Mcleodganj is one of the best options for a weekend getaway for those who wants to ditch the city chaos! You can take a train from New Delhi to Pathankot and then hire a cab for Mcleod. Otherwise, you can take a direct (overnight bus) - which would be a great option too.
Where to stay:
There are all types of hotels available in Mcleod - from budget rooms for backpackers to luxurious accommodations for those who are looking for a good retreat! Even hostel accommodations are available. You can find the best options in booking.com or Airbnb, if you're looking for homestays!
How much would it cost:
The trip to Mcleodganj can be easily done withing 5,000 INR - including your transport, accommodation and food. In case you choose to go for the Triund Trek or paragliding at Bir-Billing, then you'll have some extra cost (varies depending on season). If you're willing to spend more, you can obviously choose to stay in high-end hotels.
Best places to eat in Mcleod:
Oh well, food surely is a big part of my journeys, and if it's the same for you as well, then you'll be delighted to know that Mcleodganj has some amazing places to dine and chill :)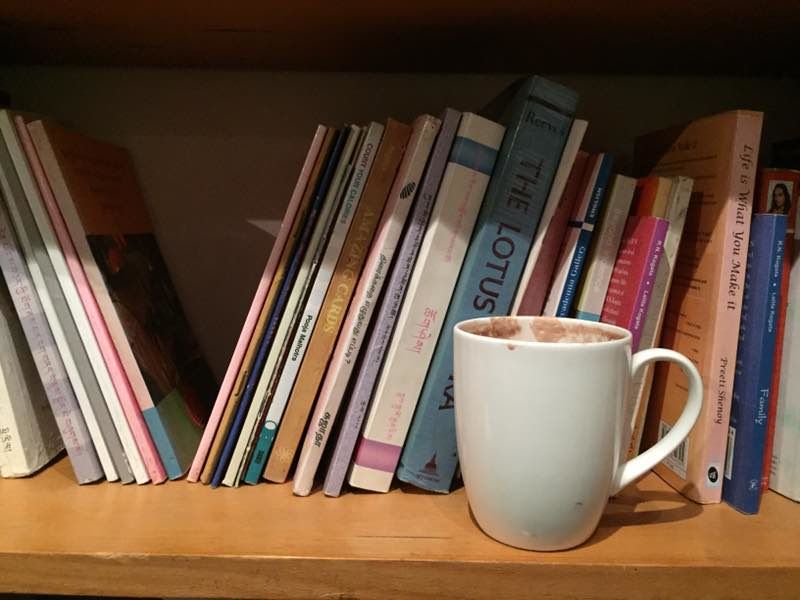 Cafe Illiterati
Open windows and seating in the balcony facing the mountains are the highlights of this café. The walls are adorned by the humongous collection of books! You can just sit there with a cup of coffee or hot chocolate, and keep drooling over the beauty of the Himalayas! They also have amazing pasta, hummus and pita and french fries too!

Tibet Kitchen
If you're dreaming of a plate of steamy momos and lip-smacking soup, or maybe datshi and tingmos - then this is the place for you! Located right in the main market, Tibet Kitchen is hard to miss out.
Jimmy's Italian Kitchen
With pizzas done to perfection and pastas that you will rave about, no wonder this place has so many people who return just for a little taste of Italy right in the middle of McLeod.

Lobsang's Four Season Cafe
This quaint, little cafe serves Italian and Tibetan food but for most people, it is the momos that win it all. The place is pretty famous for the food flavours and is usually packed but it's all worth the wait.
If you're planning to travel to Mcleod anytime soon, don't forget to have a bit at these places! And in case you've already been to Mcleodganj and wish to share something, do write to me in the comments below.