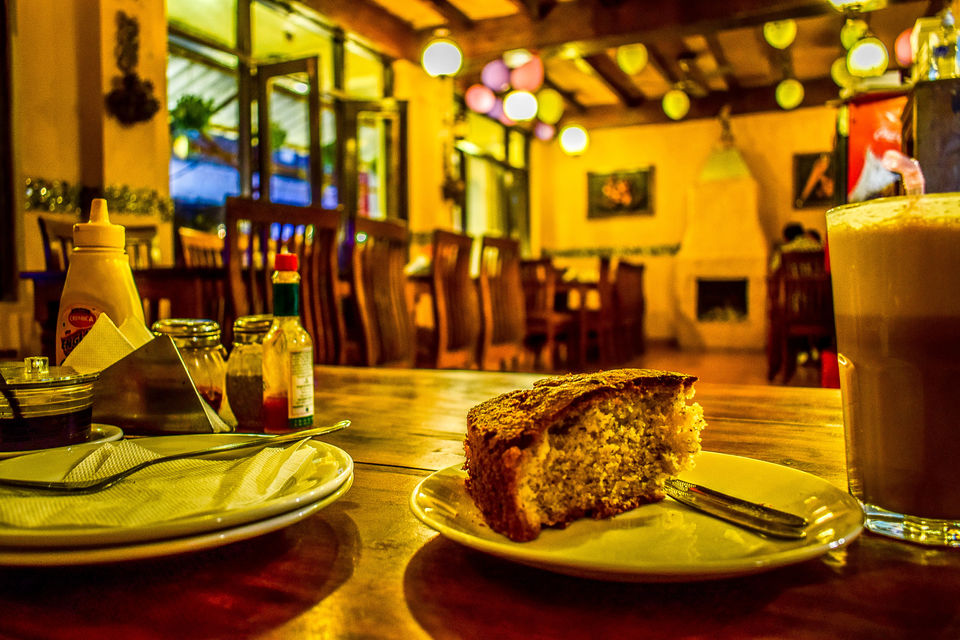 Are you a certified foodie? Do you have a penchant for trekking? Or do you like collecting souvenirs? Perhaps you are an atheist gone rogue, and are knocking on the doors of Buddhism? At least you like clicking pictures?
If the answer to any/all of the questions above is yes, then put down whatever else you may be doing and read further.
Here is the link to my blog post about my trip.
Mcleodganj is a suburban area of Dharamshala in Kangra district of Himachal Pradesh. Dharamshala is home to the Dalai Lama & fellow Tibetans who are in exile. The population and culture is an amalgamation of the local pahadis and the tibetans.
Reasons to visit Mcleodganj:-
The Buddhism of it! You could visit the Dalai Lama temple complex, the Tibet Museum, Kalachakra Temple among others
Mcleodganj serves as an ideal pit stop for those going trekking to Triund Hill and further (more on this later)
Tibetan dishes
How to reach Mcleodganj:-
By road: Mcleodganj/Dharamshala is well connected with major nearby cities by a network of HRTC and private (like Bholenath travels) buses. The journey from Delhi, which is around 500 kms away, takes around 10-12 hours. This is the best way of reaching Mcleodganj.
By air: Daily flights ply between major cities and the Gaggal Airport, Dharamshala. Mcleodganj is around 20 kms from the airport.
By train: The nearest railway station is Pathankot, which is around 90 kms from Mcleodganj. Hence train journey is generally not preferred for this destination.
Where to stay:- Mcleodganj is dotted with various great places to stay. We've visited Mcleodganj twice and stayed at the Pinkhouse & Commanders Deck Hotel. Commanders Deck Hotel has been built up recently and is located on the main square, right above the Clay Oven. The owner and the staff were very polite and cooperative and when we left our trekking shoes and reached Delhi, they were very kind to send those to us via speed post and kept checking with us at regular intervals. They can be reached at +91-8629837684. It being a relatively new and not widely known property, they fixed us with amazing rooms at great prices.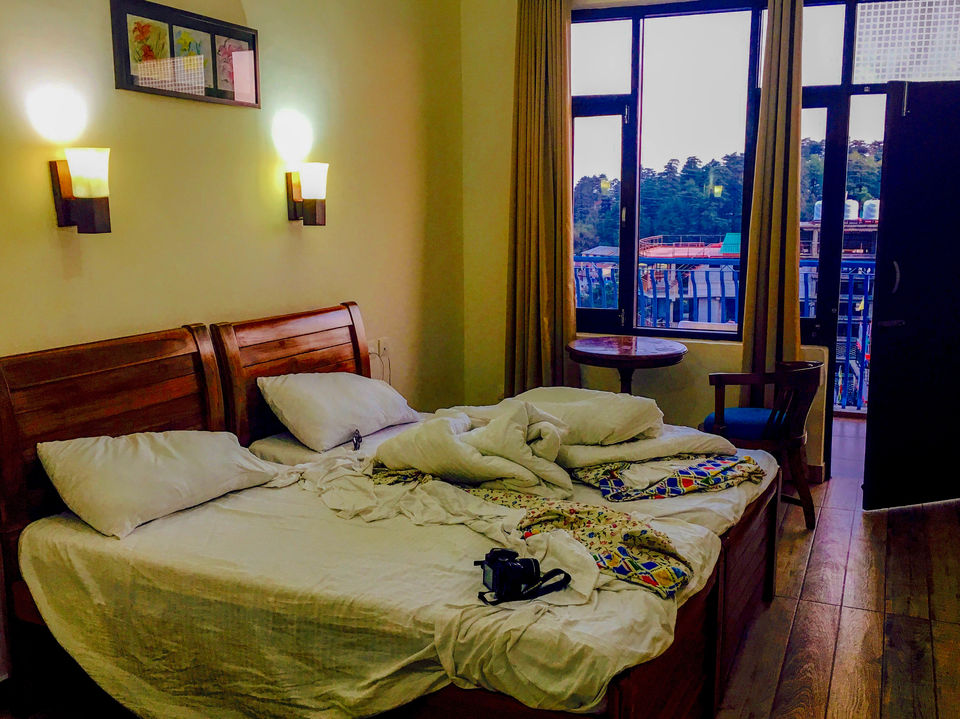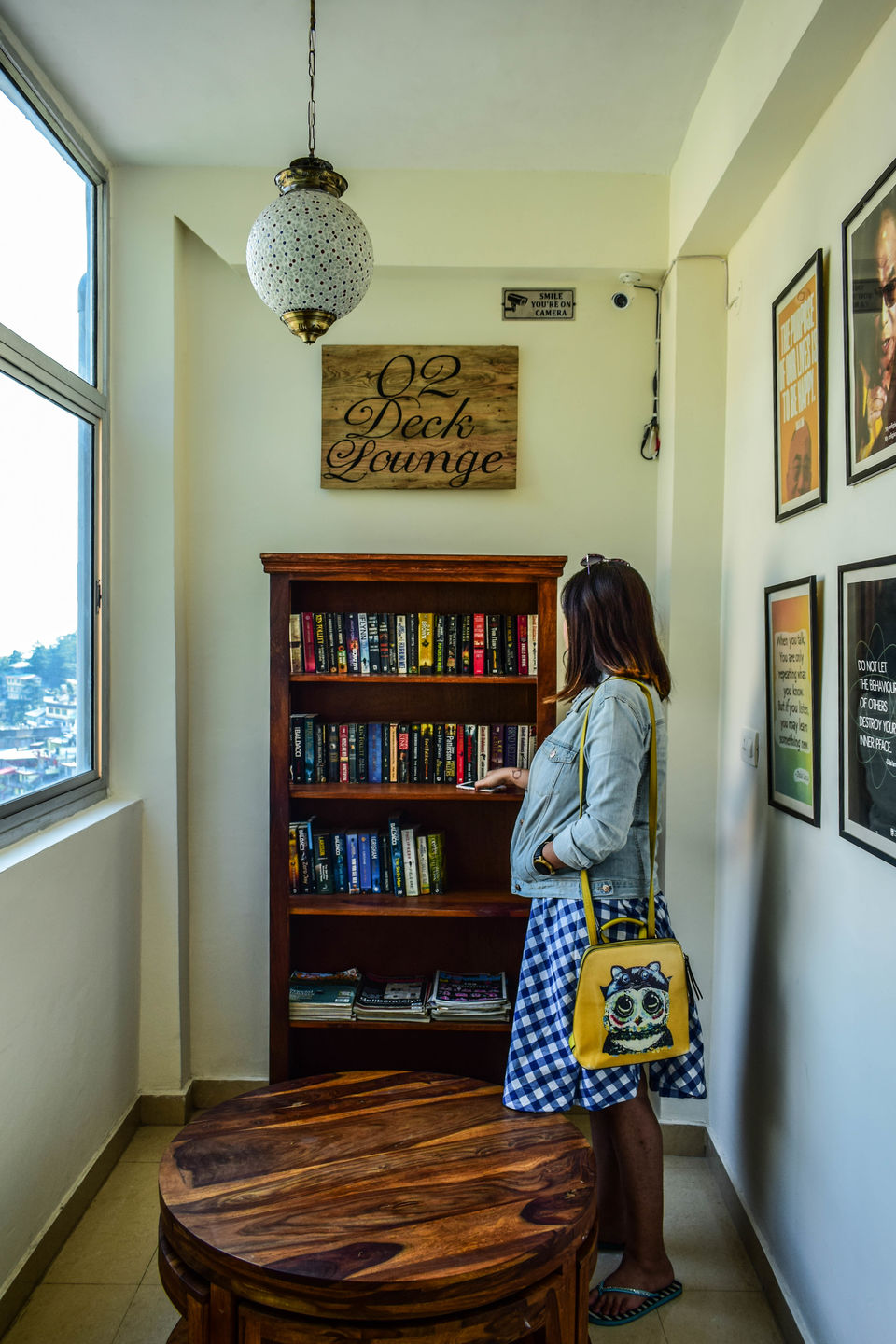 Things to do in Mcleodganj:-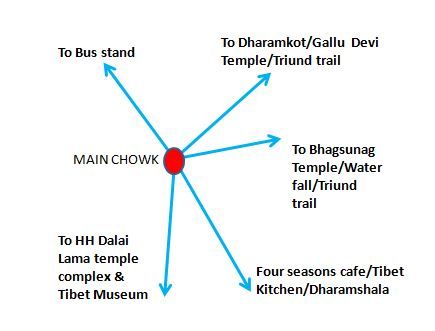 H.H. Dalai Lama temple complex- Located down the end of temple road starting from the main chowk, this is an ideal spot for those looking for solitude and peace. Head into the actual temple to turn the prayer wheels engraved with various mantras (and earn merits equal to recitation of these mantras), meditate with or talk to the monks who reside and pray here, learn about the various tenets of Buddhism, like Kalachakra, or just sit in a corner and enjoy a view of the magnificent Himalayas.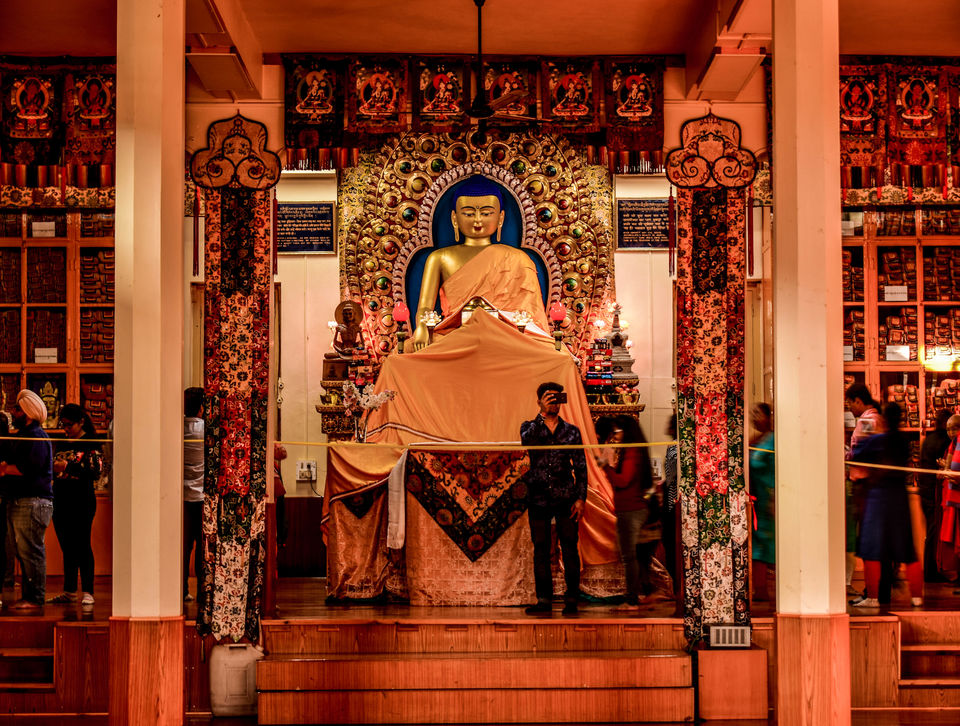 Tibetan Museum- Situated at the entrance of the temple complex is the Tibetan Museum, where one could go to know all about the history of struggle of the Tibetan people, and their exodus to India.
Attention foodies!- With an amalgamation of both Tibetan and pahadi culture, Mcleodganj offers a plethora of amazing food joints, which would leave you smacking lips and with great memories. My personal favourites are the Four Season Cafe, Tibet Kitchen & Clay Oven. Visit these for amazing thukpas, momos(and everything tibetan) & delicious cakes. Apart from these Mcleodganj is dotted with various cafes in every nook and corner and the foodie in you would be doing somersaults every hour of the day. Chocolate banana cakes at Clay Oven would be my top recommendation for those with a sweet tooth.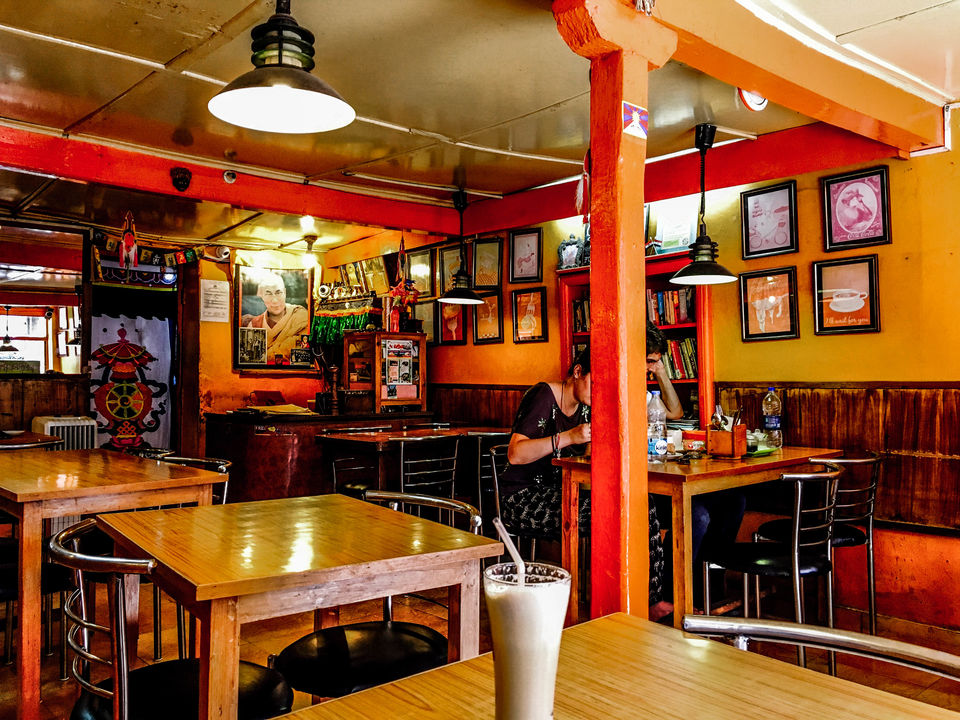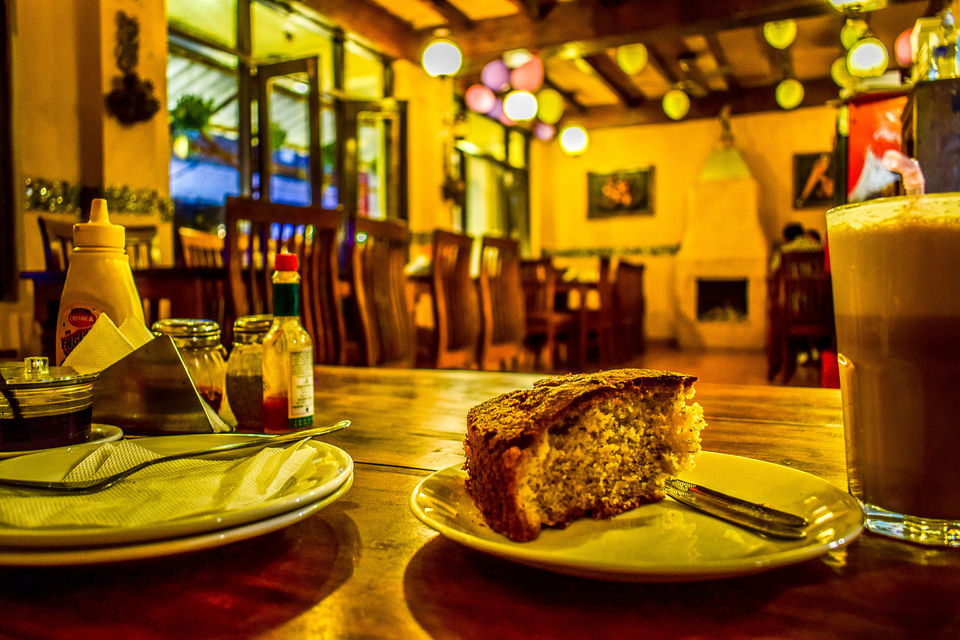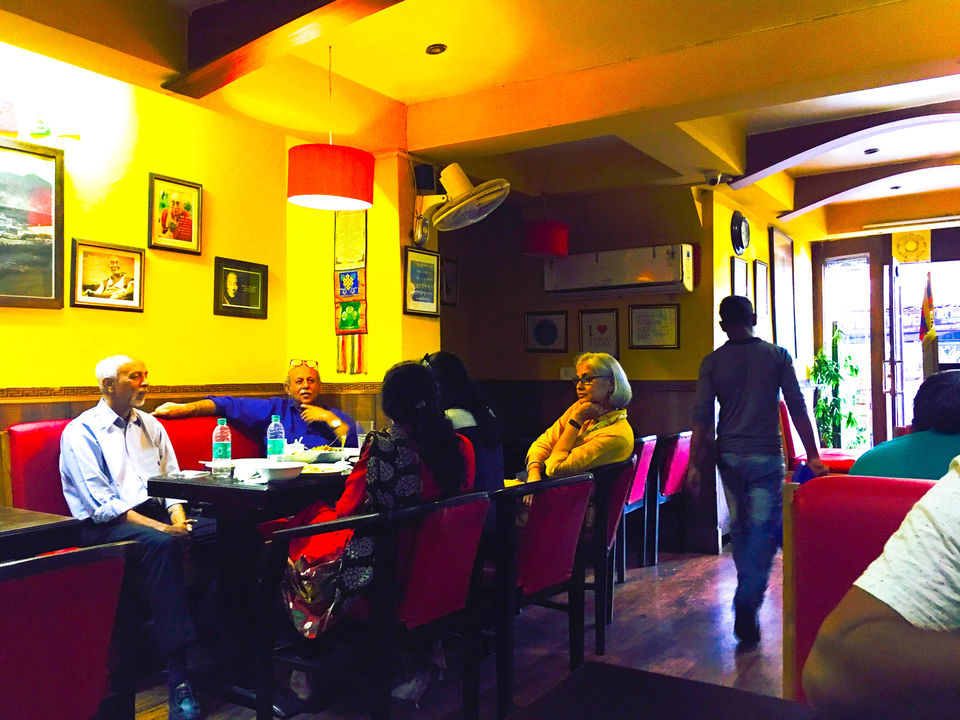 Shopping- Mcleodganj is known for its handcrafted items and I've seen many people, including my wife go berserk shopping. Items in proper shops may be slightly overpriced as compared to those selling on the streets, but the quality and variety more than makes up for the same. You will have ample opportunities for buying souvenirs for family and friends.
Spa-Mcleodganj is famous for various spa centres and a visit to this town is incomplete without having your body rejuvenated at one of these amazing places. The Holistic Massage Centre run by Shammi comes highly recommended. As one of those who love a good massage, I could vouch for this place. An hour spent with Shammi, followed with chit chat over herbal tea would be engraved in your memory for quite some time afterwards.
Bhagsunag Waterfall- Located about 3 kms from the main square of Mcleodganj, Bhagsunag temple and waterfall are one of the most visited spots in the near vicinity. The famous Shiva cafe (among others) offers amazing food and is a must visit on the way to the waterfall. The waterfall also serves as the starting point of a trail to the Triund trek.
Dharamkot- About 2 kms up from the main square lies the relatively quite hamlet of Dharamkot. Earlier known only as the starting point of Triund trail, it now boasts of various cafes and B&Bs and may be a good place to bunk for those who want a relatively quieter stay.
Basic necessities-
If you're running short of cash, there is an SBI ATM with two machines on the temple road just beyond Kalachakra Temple. It's normally stocked full and has not disappointed me yet.
If you're in need of medicines of any sorts, there are a couple of medical stores adjacent to the ATM. There is one on the main square too.
There are a couple of wine shops too in Mcleodganj; one on the main square and the other in front of the Tibet Kitchen.
There is an HRTC information counter on the main square near the Tibet Kitchen, where you can inquire about bus timings and fares.
If you want to go to Dharamkot or Bhagsunag via taxi, you can always find some standing near the main square. A good thing is you can find these taxis as early as 5.30 am in the morning.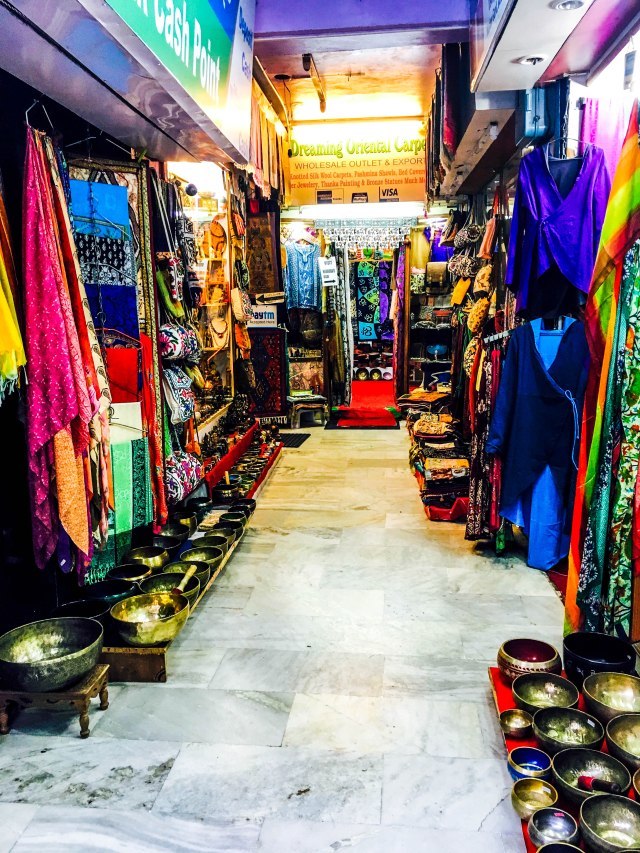 This is my idea of Mcleodganj. Did you like this trip? Please let us know in the comments section. Also tell us other amazing things about Mcleodganj you know, so that we get to know it better. If you are going to Mcleodganj for the first time and have some questions, feel free to ping us and we would get back to you.
Happy travels! :)