#TripotoTakeMeToBrahmatal
It's hard not to get swept up with what's #trending especially when it comes to travel.

Often the trouble is, once you get to a destination that's been infiltrating your feed, you realize everyone somehow manages to crop out throngs of tourists that populate it.

But for some reasons , there's always something special about visiting destinations that other travelers aren't flocking to.
There's no doubt that mountains are one of the top travel destination as falling in love with mountains is just as exciting as falling in love with a person. Your senses become more engaged and you simply feel more alive. For mountain lovers, Himalayas represent nothing less than the crowning apex of natures grandeur. A vibrant mosaic of dramatic forested gorges rising to skylines of snow capped glaciated peaks, the scattered powder puff clouds, the rivers like the silver ribbon laid across the land, the thick green wilderness , the frozen desserts & the cold biting winds enchant every cell of your body.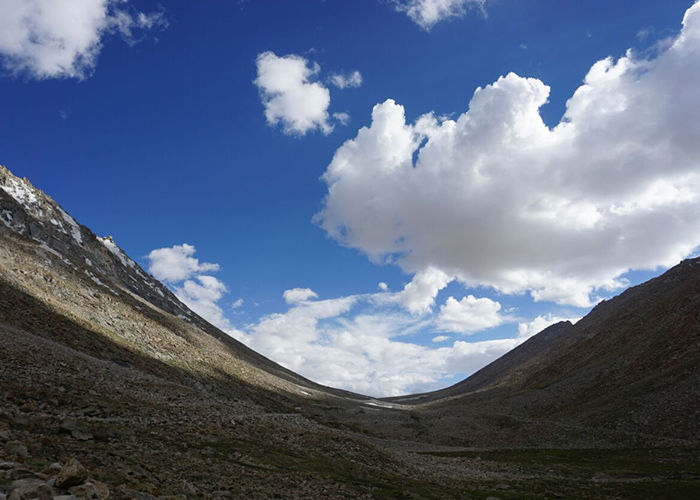 Himalayas are abode to some eminent travel destinations those have rightfully earned their place within the heart of travelers for their ethereal beauty & peace. That being said, few intrepid travelers take the road less travelled & tend to discover equally photogenic & beautiful places which offer great contentment to the inquisitive souls- you just have to work a little harder to get to them.
If you need adventure & you' re ready to (literally) go down the road less travelled, here is the spot that will help to achieve just that: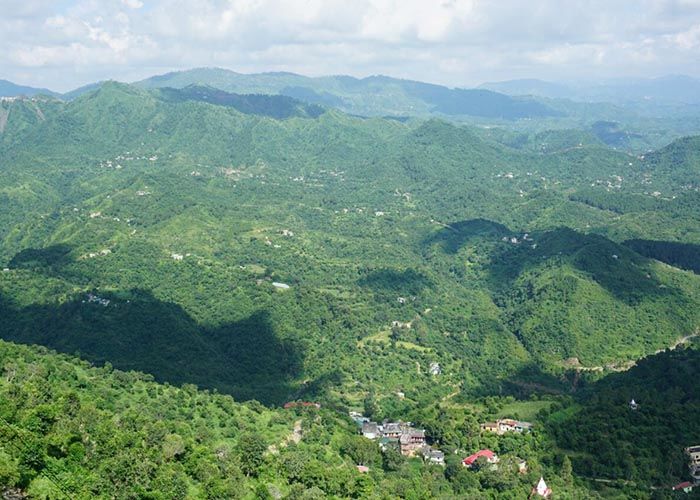 Arki, a small town in Solan district of Himachal Pradesh is a bolt from the blue. Located in the Shivalik hills (foothills of Himalayan range) at 4100ft above sea level, Arki mysteriously embrace some exquisite sanctified caves and time honored architecture dating way back to 18th century. Arki meaning 'Sunny place' has a lot to offer from forest trails to bird viewing, surrender treks and the sight and smell of chir pines and deodar trees.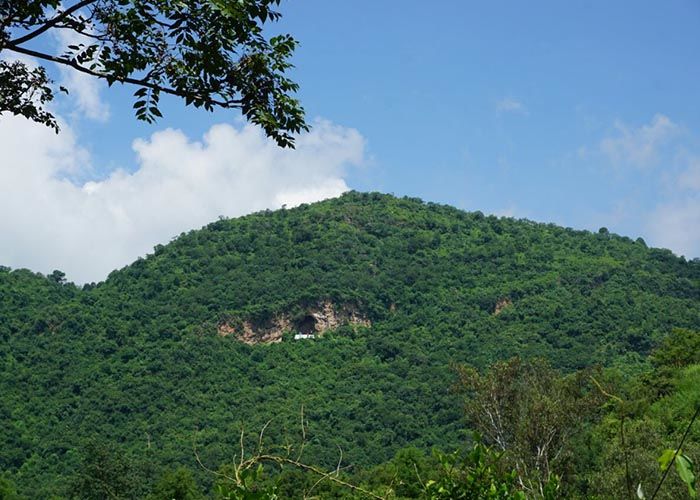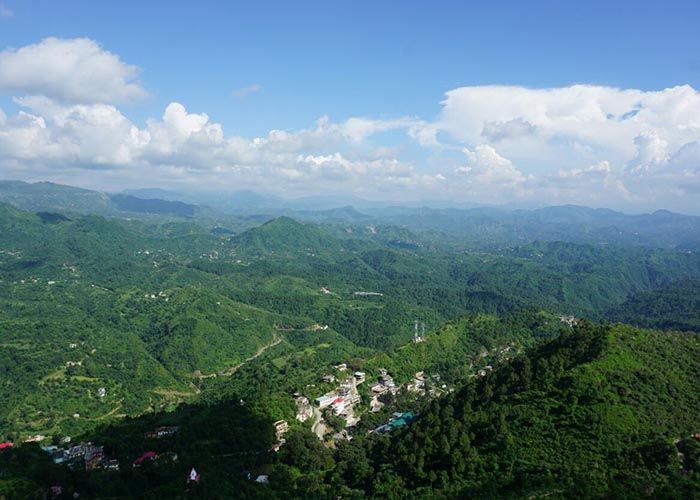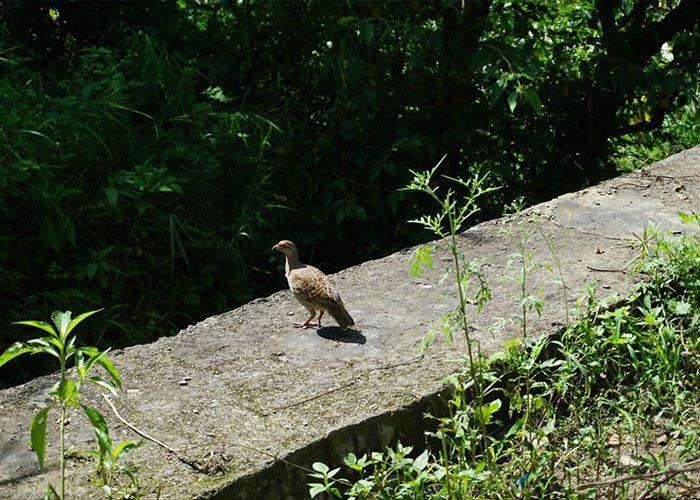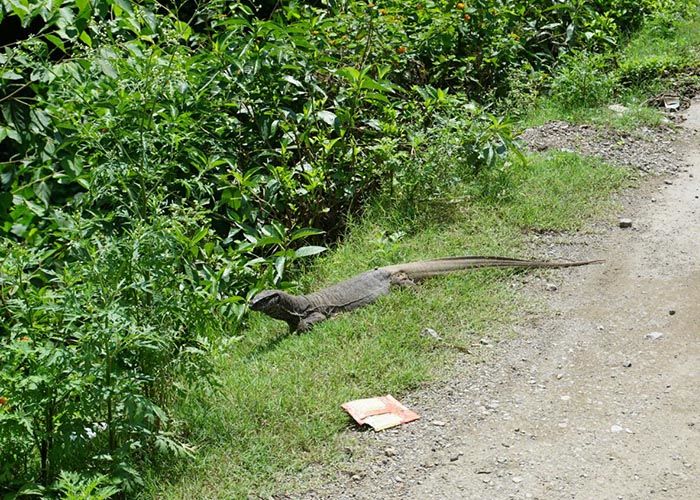 Arki was founded in 1643 by Rana Ajai Dev (a Panwar Rajput). Later it was declared as the capital of the former princely state of Baghal, the land of leopards (Bagh). Situated at a distance of 52 km from Shimla, Arki still has some monuments that represent the royal heritage of the former rulers. The Arki Fort was built between 1800 and 1805 by Rana Prithvi Singh. Designed like a blend of Mughal and Rajput style of architecture that showcases the strong dominance of Rajasthan.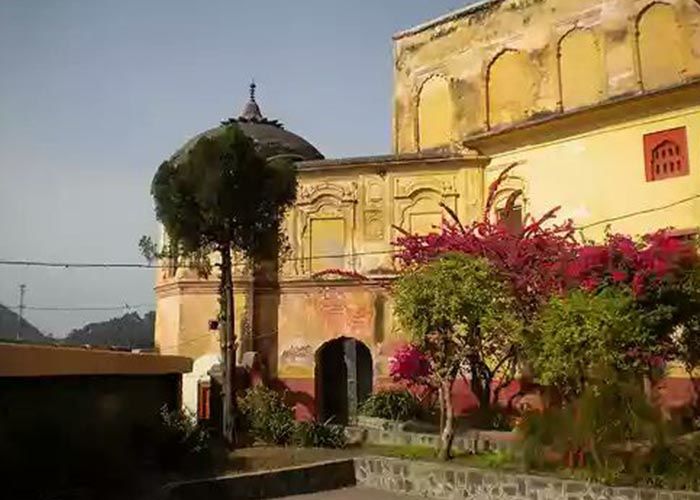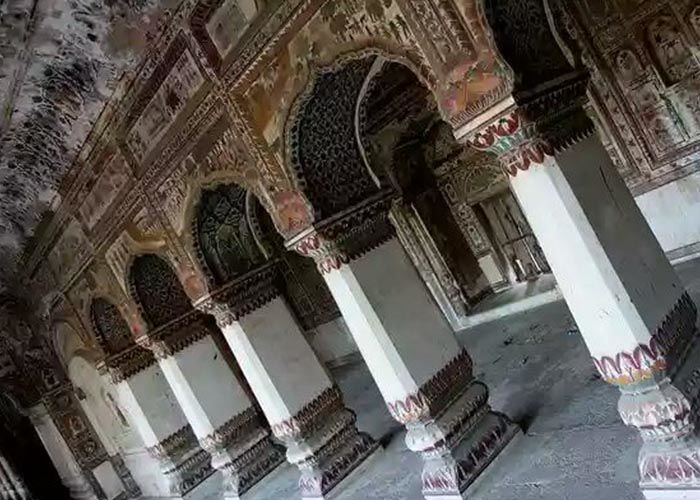 The hillsides of Arki are dotted with tiny shrines, and cave temples some dating back centuries. Among the famous are Arki's famed Lutru Mahadev and Mutru Mahadev situated high up on the mountain. Devotees, not only from Himachal Pradesh but also from Punjab and Haryana are frequent here. The climb is steep, but spiritual fervour makes you unmindful of the difficult terrain. Lutru Mahadev cave can be spotted from various angles as you travel in and around the town. The cave is small and has water constantly dripping in it. The rock-formations inside present the replica of the legendary abode of Shiva at Kailash. Apart being special for its location, is also very special for the story that is believed to be cause of its construction. It is said that the king of the region, King Bhaghal dreamt of Lord Shiva, who commanded him to make this temple. Thus he got this temple constructed in 1621 and established the blessed Shivling here and the Shivling is unique in a way as it smokes hash (charas, opium, marijuana) cigarettes.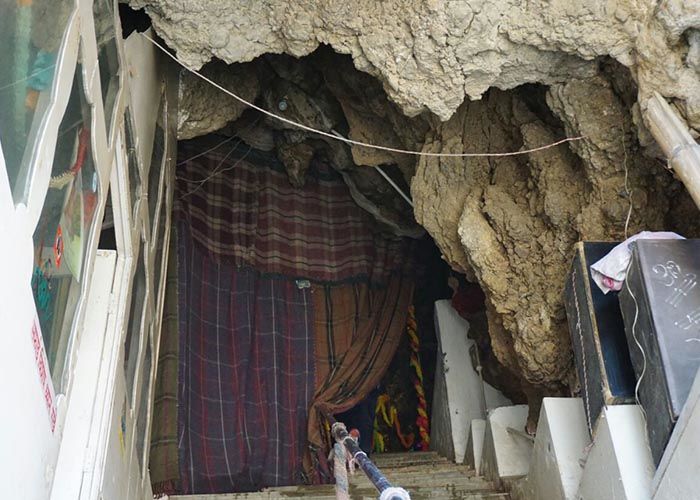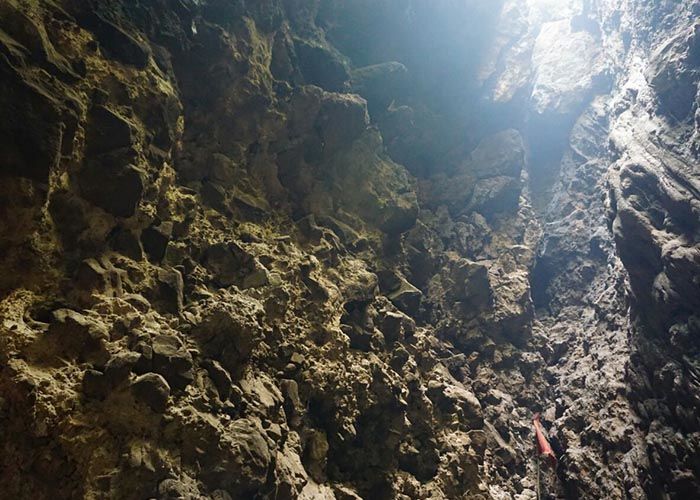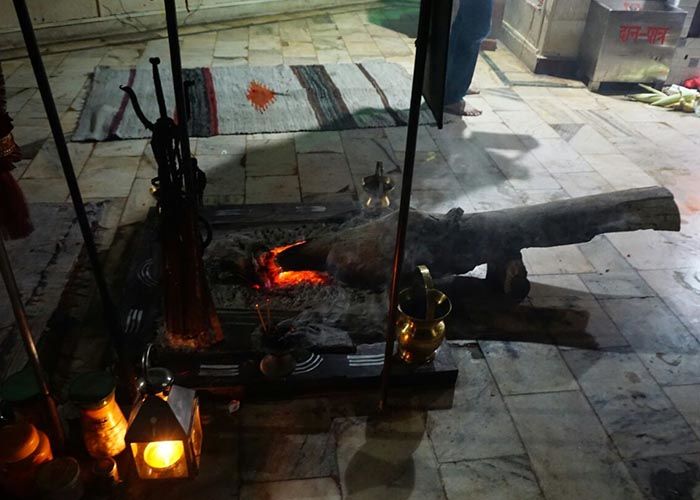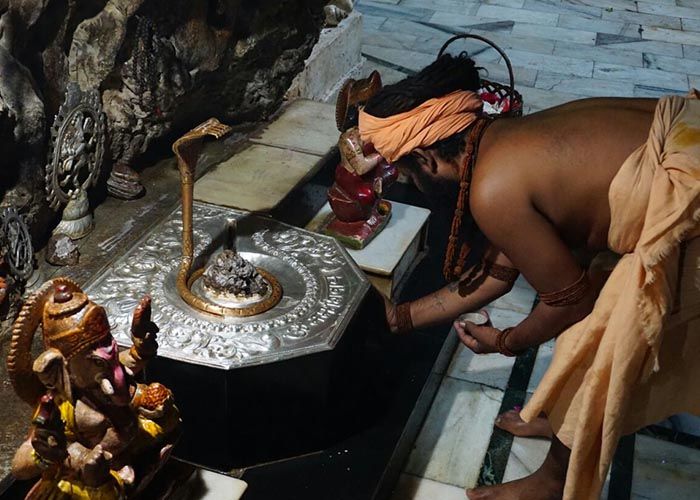 The place is serene and a walk downhill is worth the labour of climbing uphill. Interestingly, a Durga temple midway between Batal Ghati and Arki, on the Kunihar-Solan road, is so situated that it is almost parallel to the Lutru temple. Nearby is Gangeshwar Mahadev temple which has a water spring. It is a perennial sources of water for Arki. The town is indeed lucky to have round-the-clock water supply.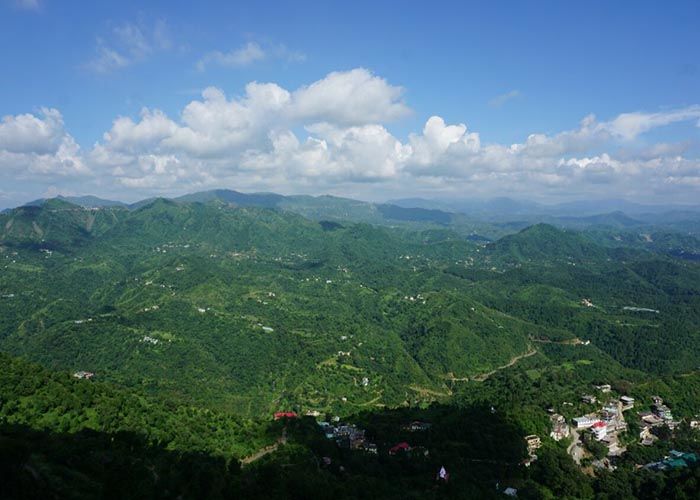 The palace towering over the town is another glorious spot of which Arki is rightly proud. It is situated on the western side of Lutru Mahadev hill. From the windows and the terrace, the then kings could watch the activities going on in the town. The chaugan, the two temples and the bazaar in the town are all visible from the palace.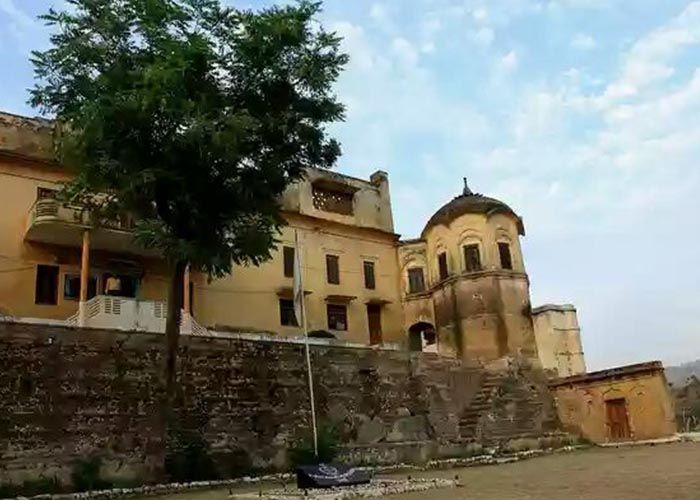 The palace looks small from the outside but it is spacious from within. It's Divan Khana has beautiful paintings in Kangra style. From here one can enjoy the magnificent views of snowy mountain ranges and bird's view of Himachal Pradesh's other beautiful hill stations such as Kasauli, Shimla and Subathu. Another celebrated event is the Sair Fair, a two day annual event held at Arki on July in honour of the god Banar Devata. The fair is famous for buffalo fights, but they are not happening since 2015. Local people train their buffalos for the event. The fair is attended by thousands of people every year.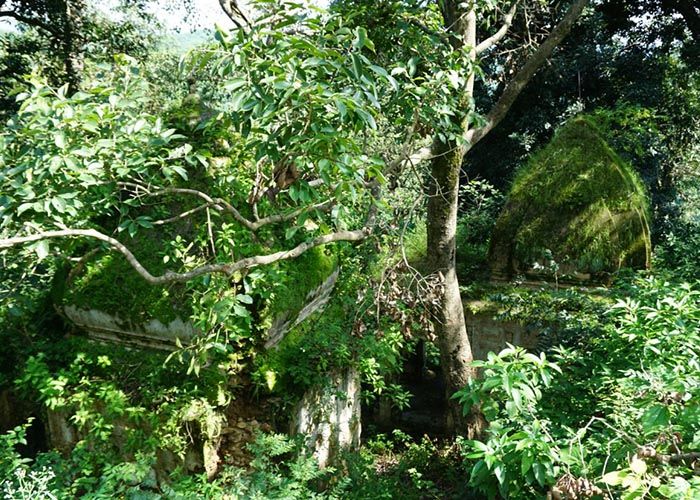 In all Arki is a remarkable place that can't be missed, a bit of off beaten path especially when it means fewer crowds with a lot to delve into.
So for your next vacation, instead of trekking off to that place you've heard a million people talk about, strike out for one of such hidden gems and discover unique experiences all your own.