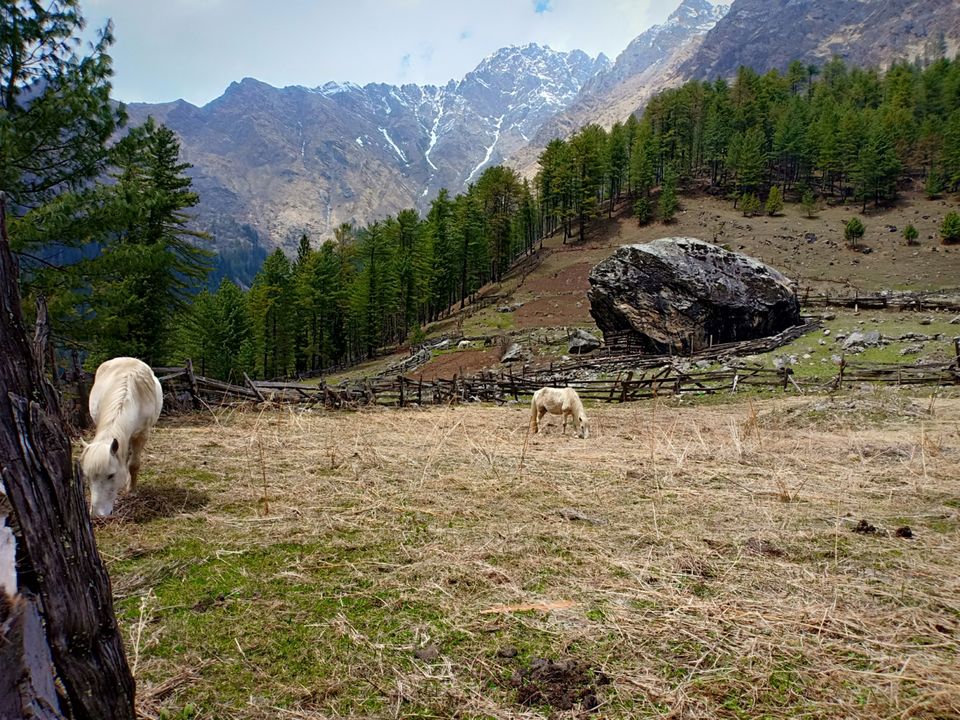 14th April, 2018
13th night we started our journey from Majnu ki Tila, Delhi by bus to Bhuntar, HP . We reached Bhuntar at 8.00 AM in the.morning and then we took CAB to Kasol which droped us in the main market area after an hour.
We pitched our own tent on the river bank and had to pay 300 to the nearest camp site for using their place.
We stayed there for a night !!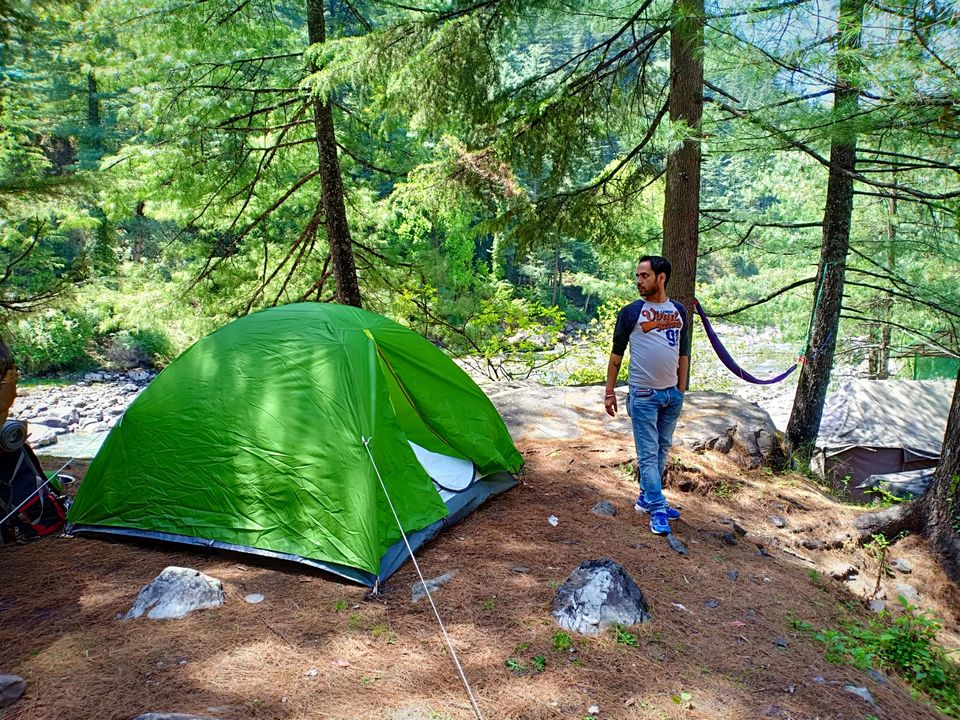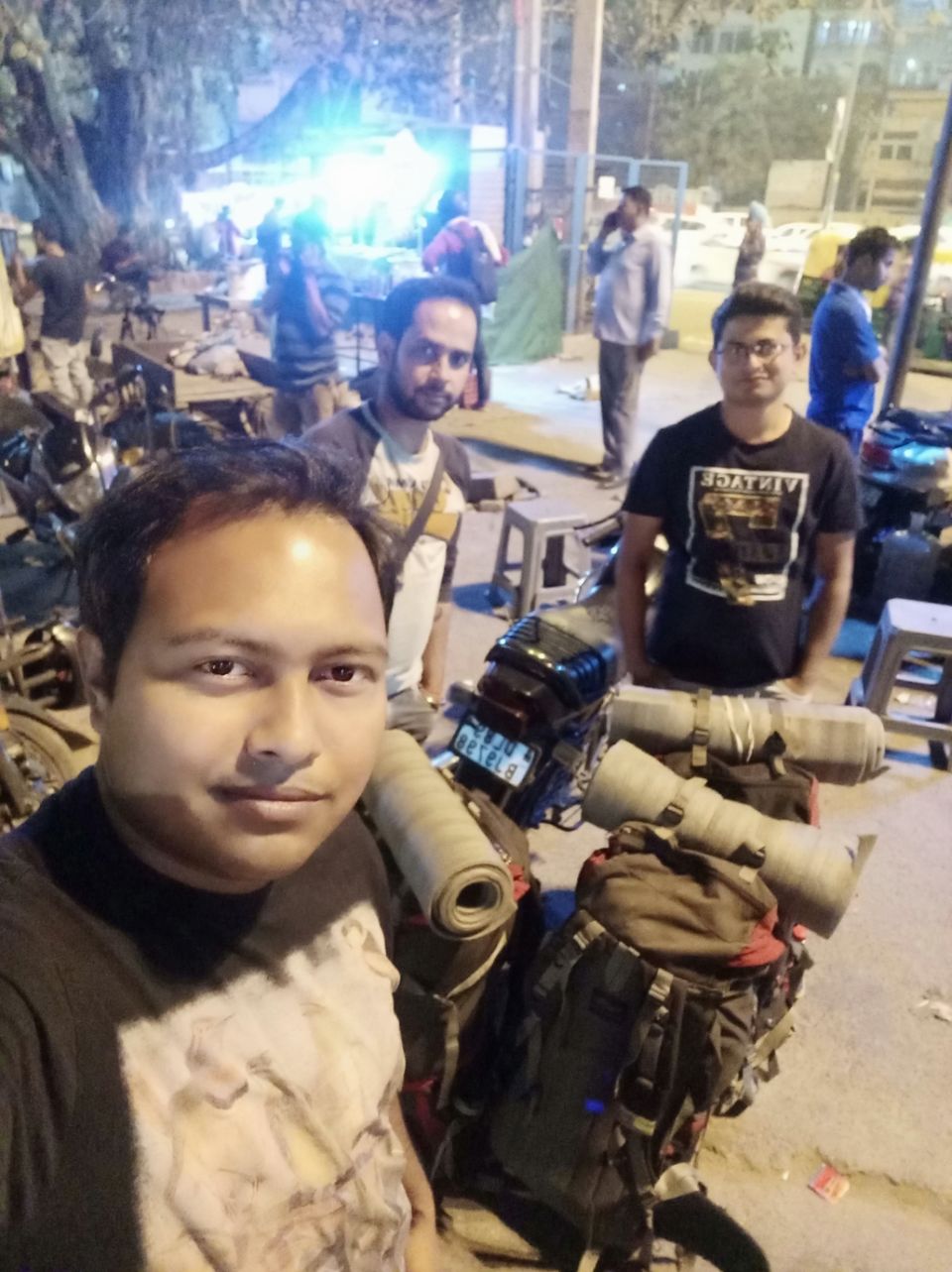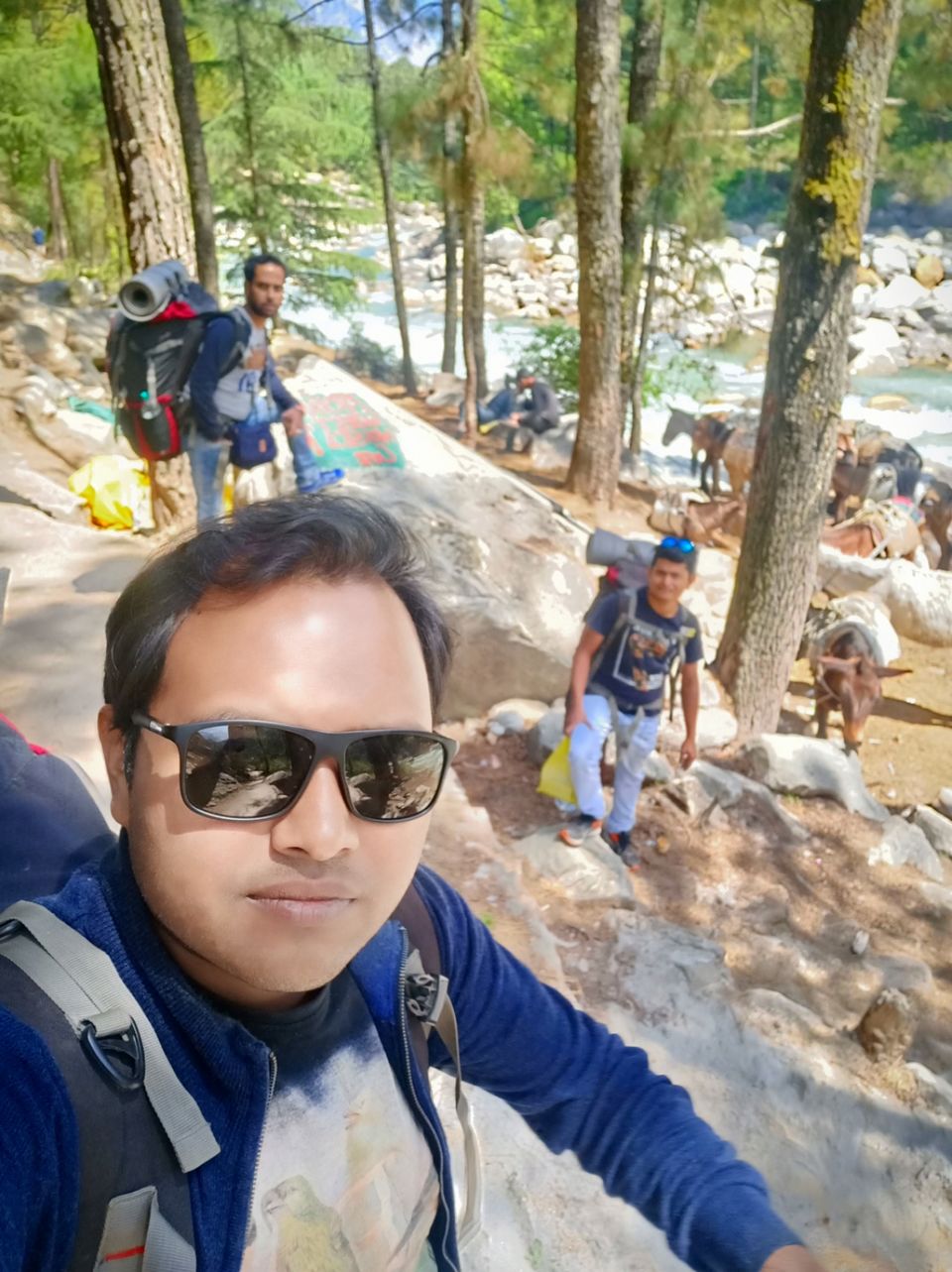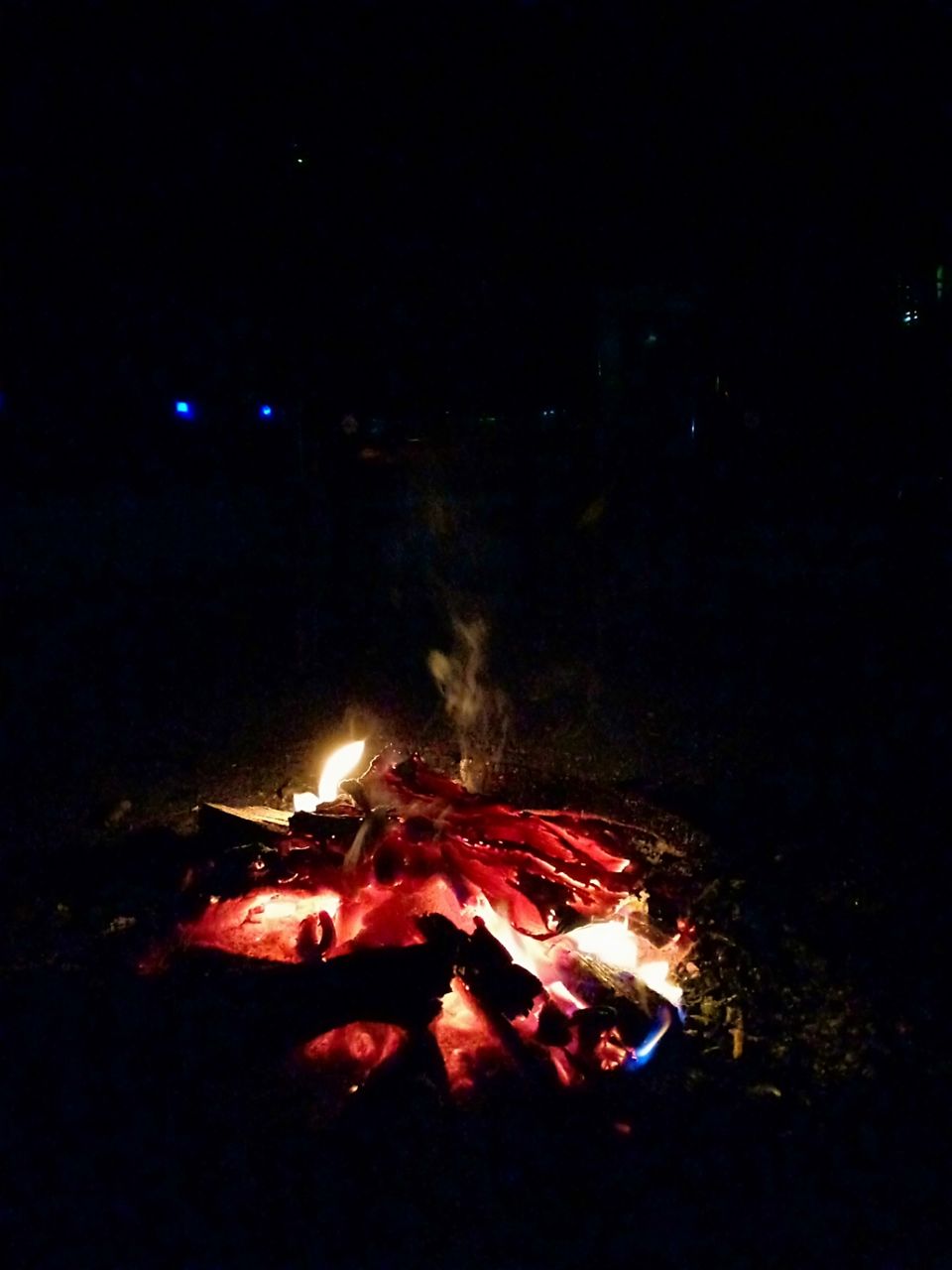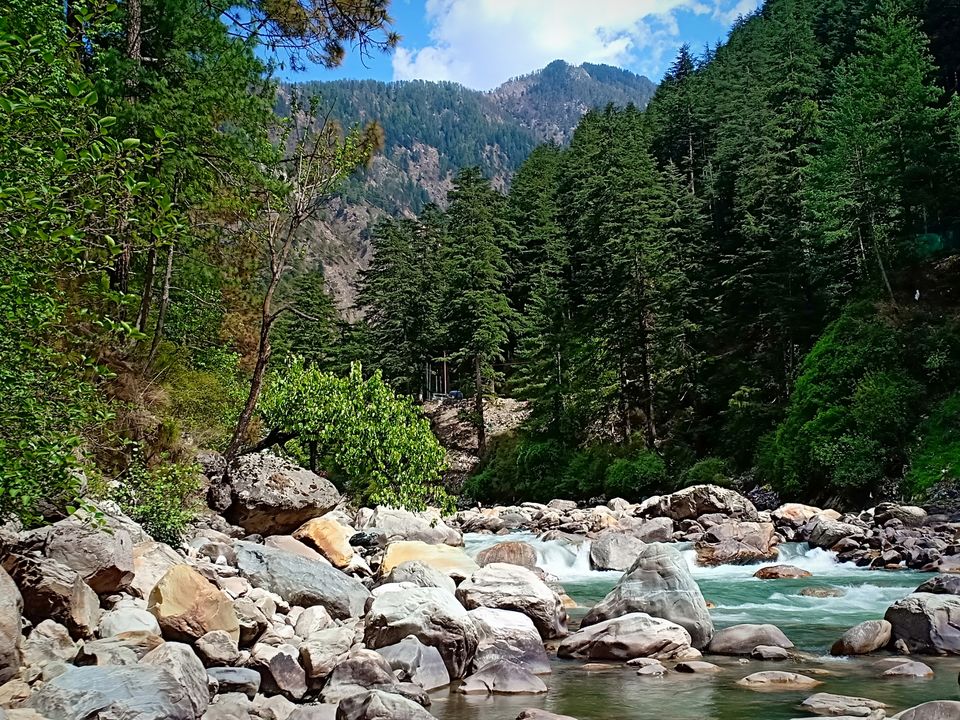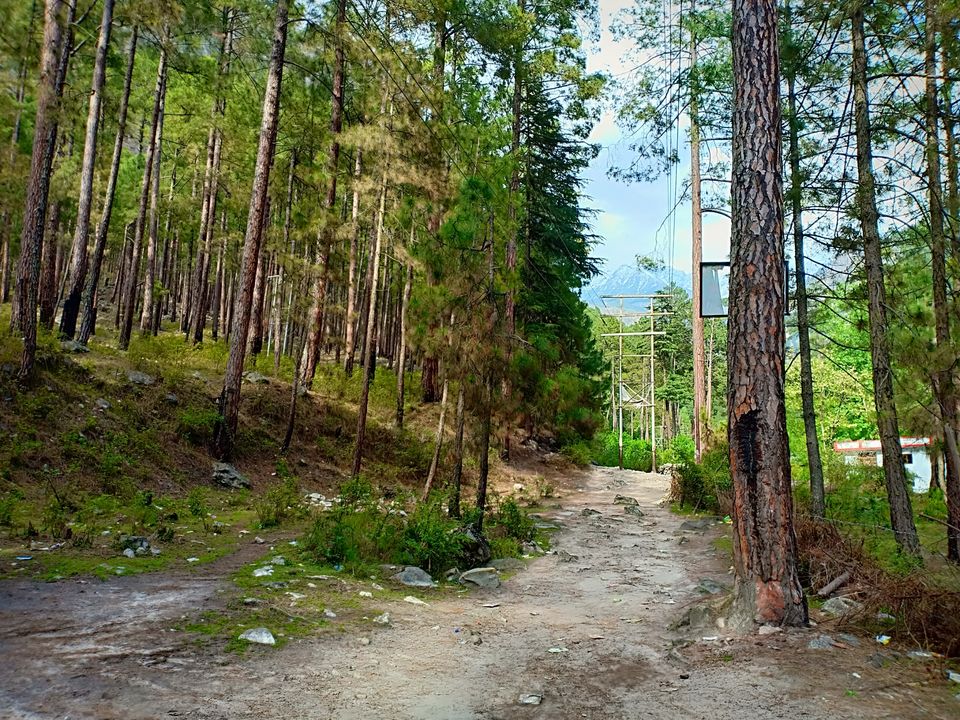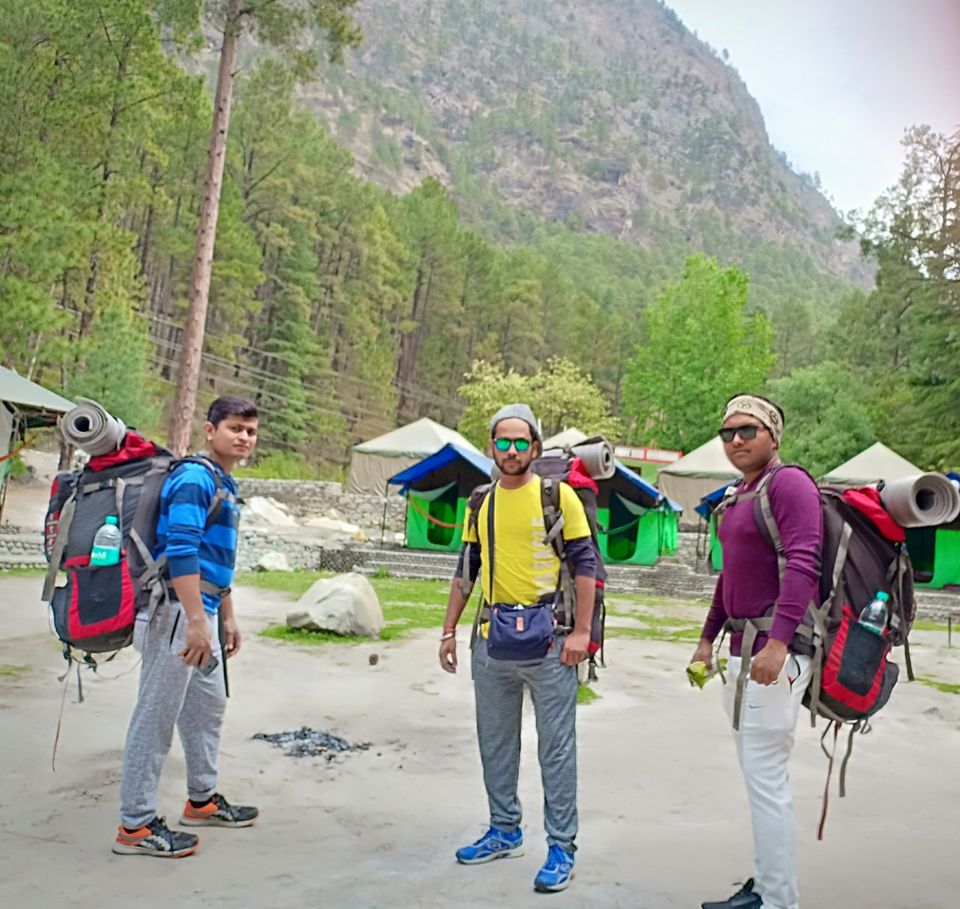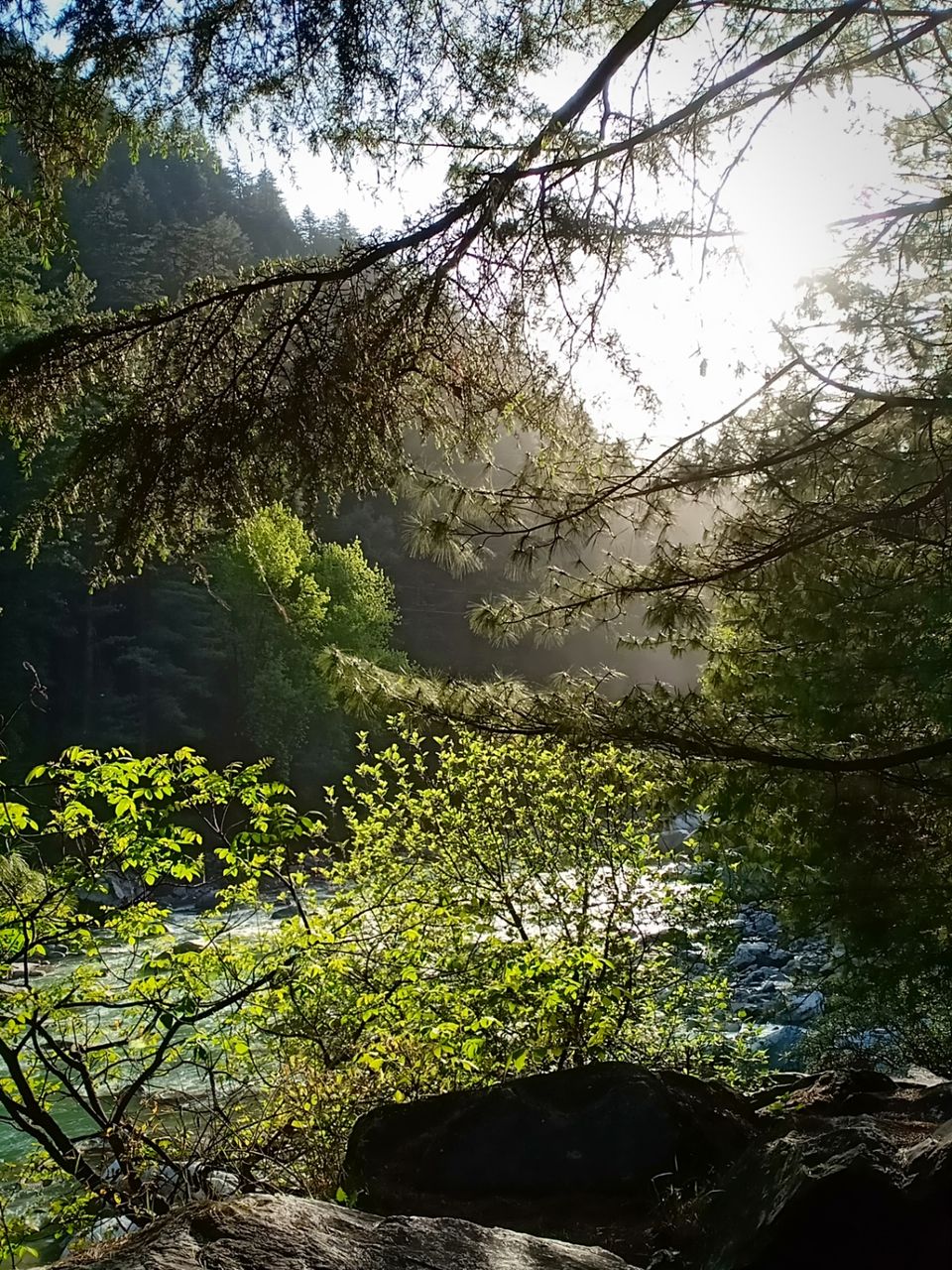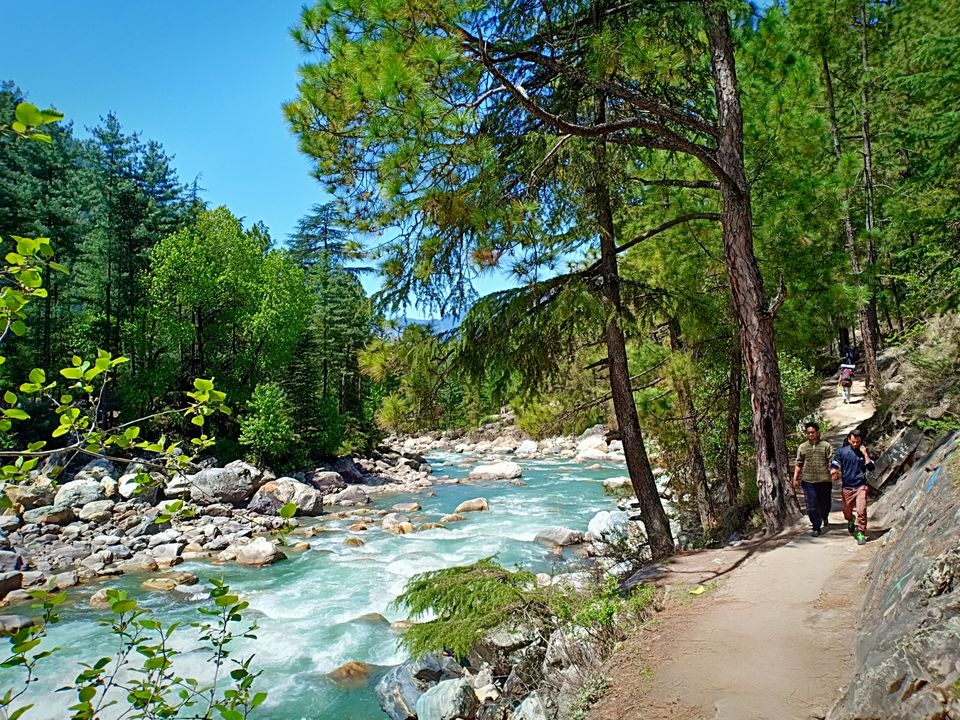 We left for Tosh on very next day morning . We took CAB  from Kasol via Barseni which cost us 1250 one way. Local bus is also a option to reach Tosh.we would recommend to leave for tosh in the early morning.
We reached Tosh within an hour but it started raining in between. We sat in the cafe at tosh taxi stand for couple of hours and then started our trek to Kutla which is only an hour hike up from Tosh.
We would recommend everyone directly go to Kutla . Don't stay in Tosh. Once you cross Tosh waterfall you need climb up and cross a hill to reach Kutla which will take not more than 1-1.30 hr from Tosh.
After an hour trek we reached Kutla.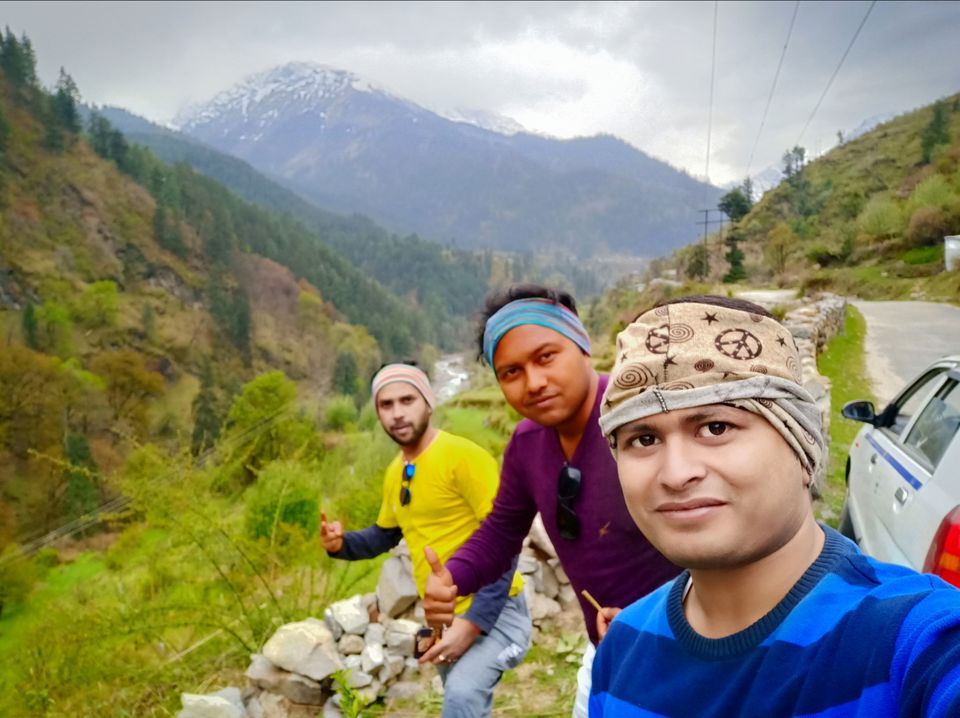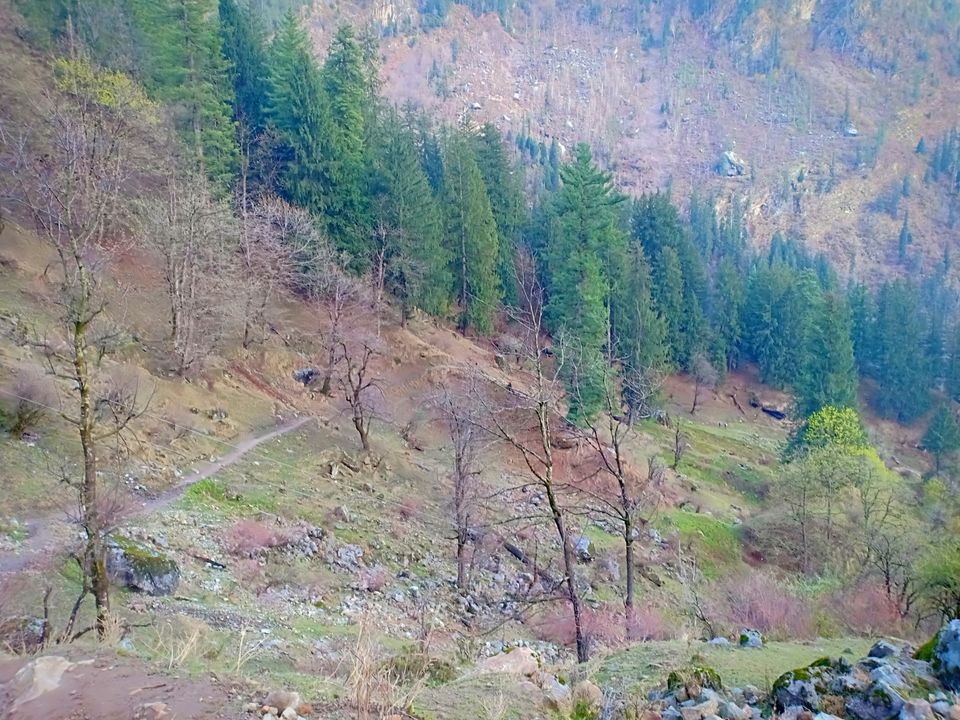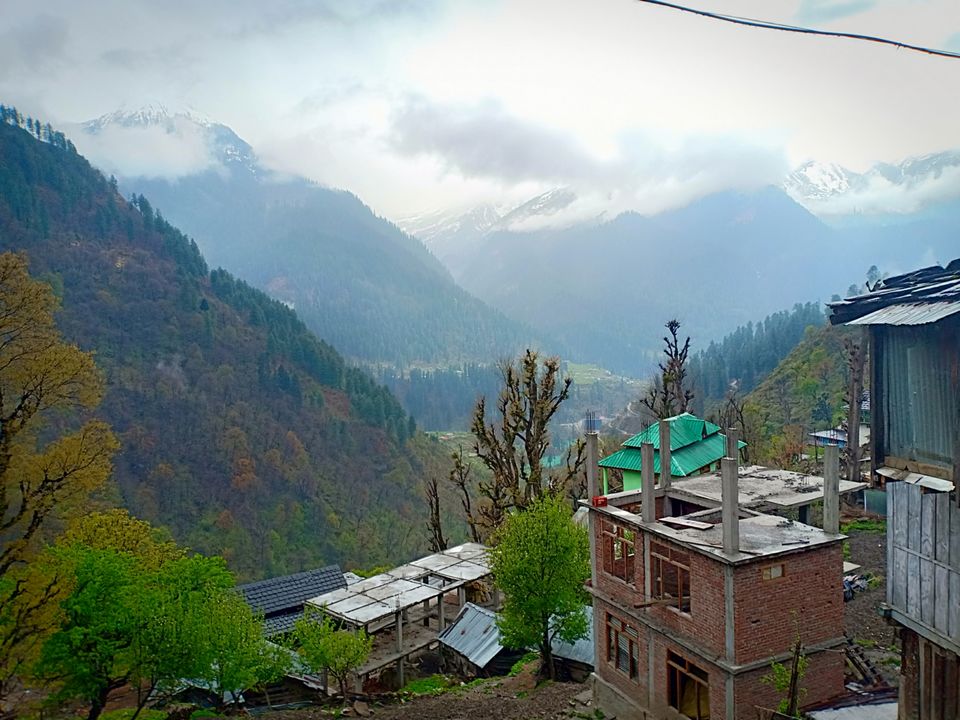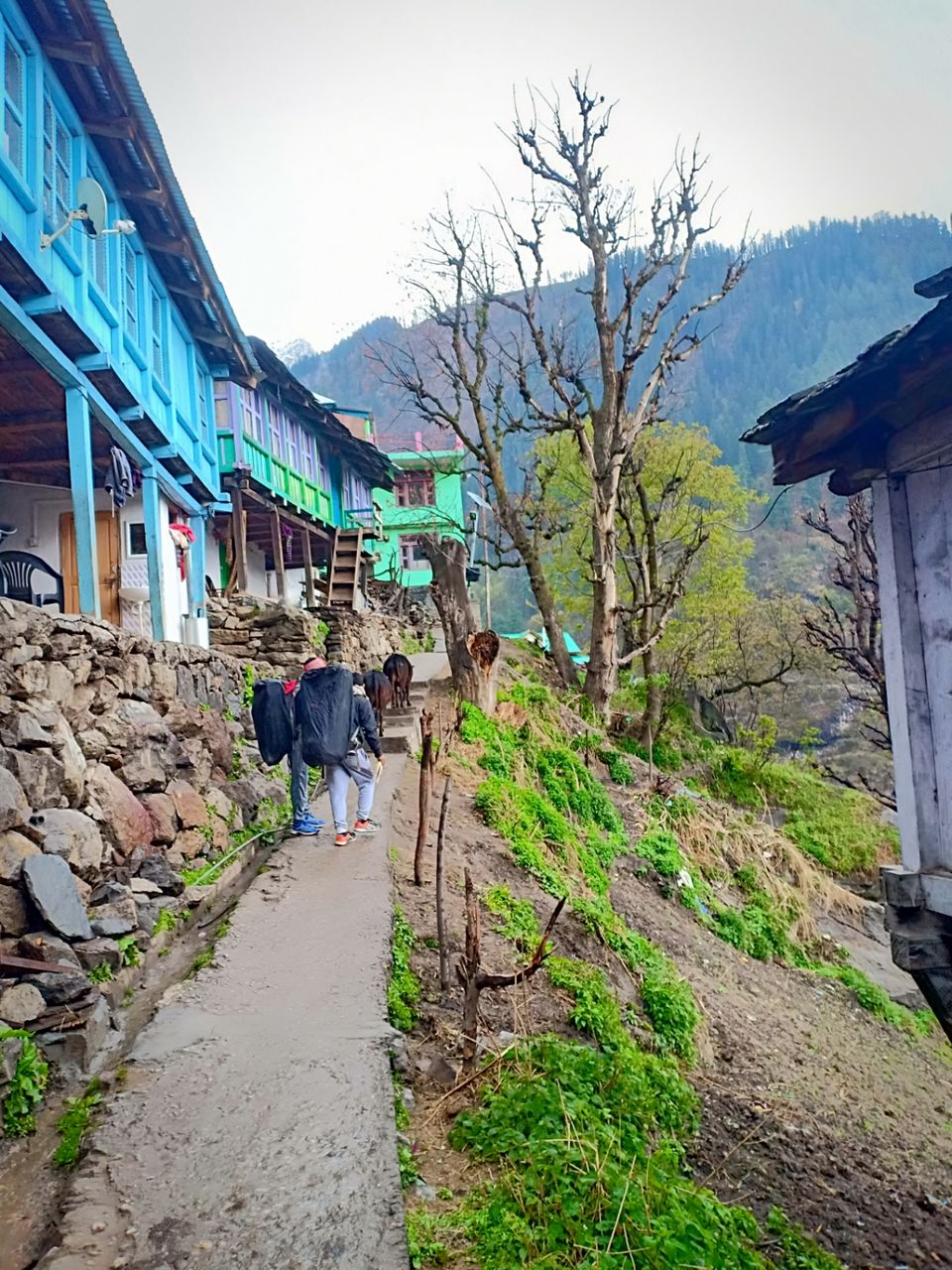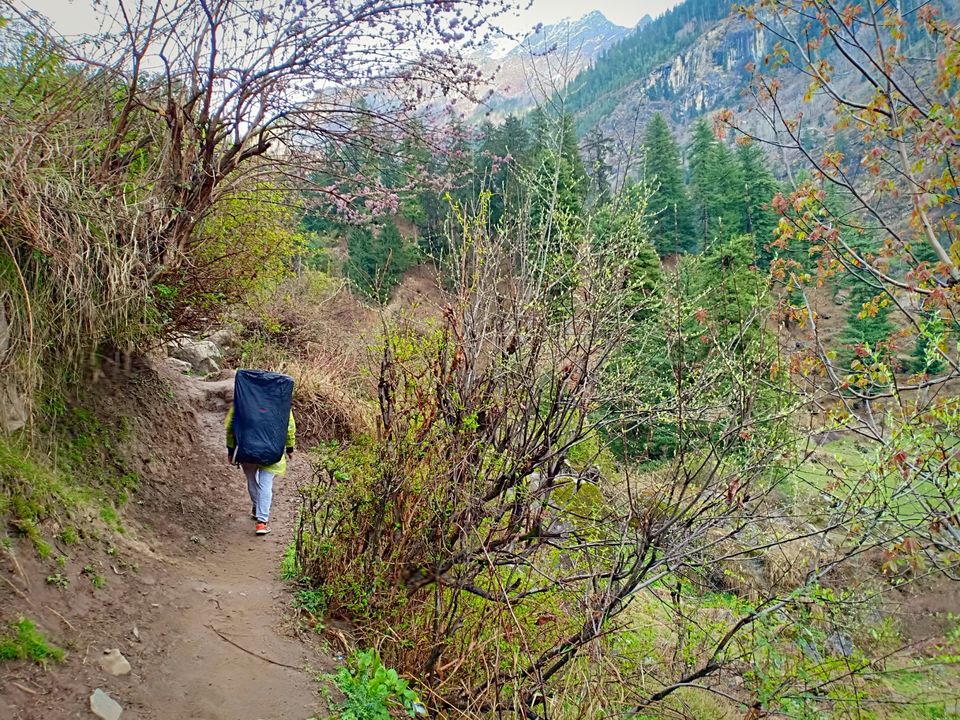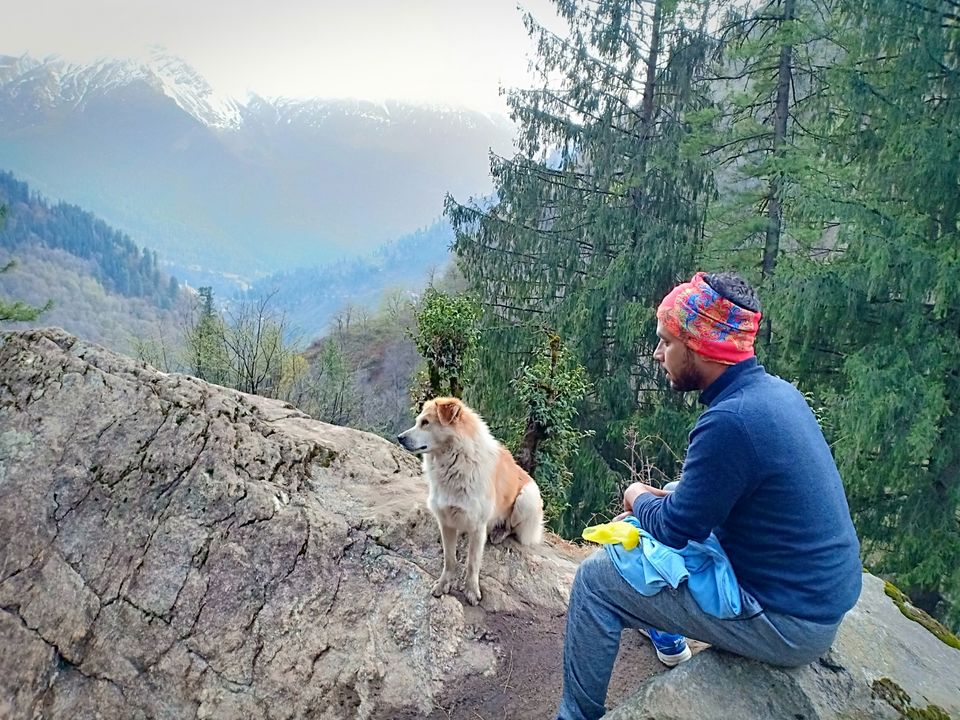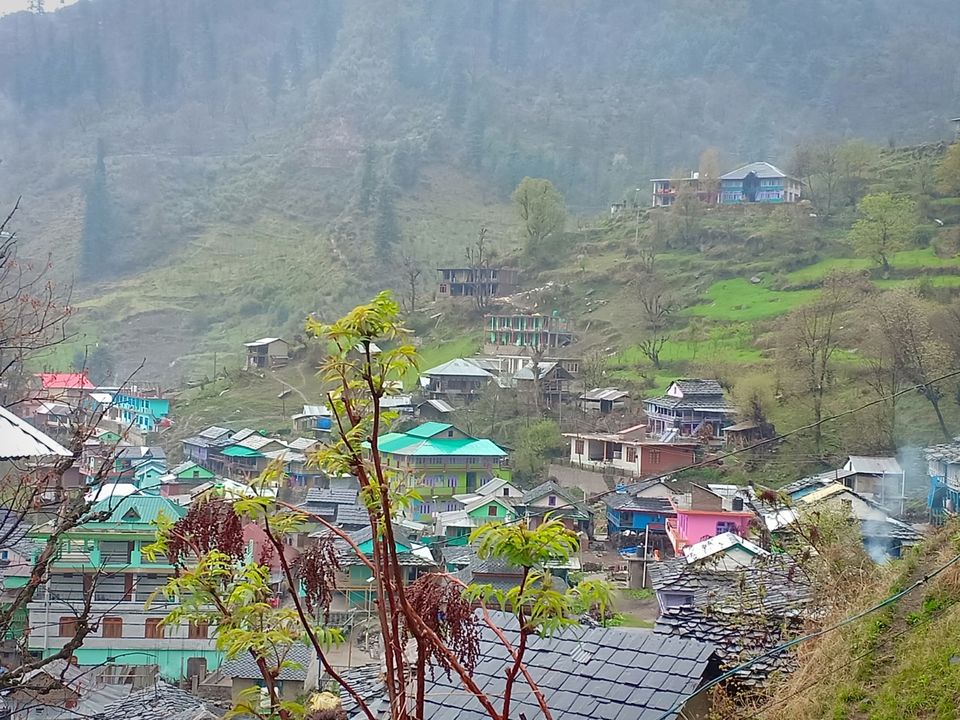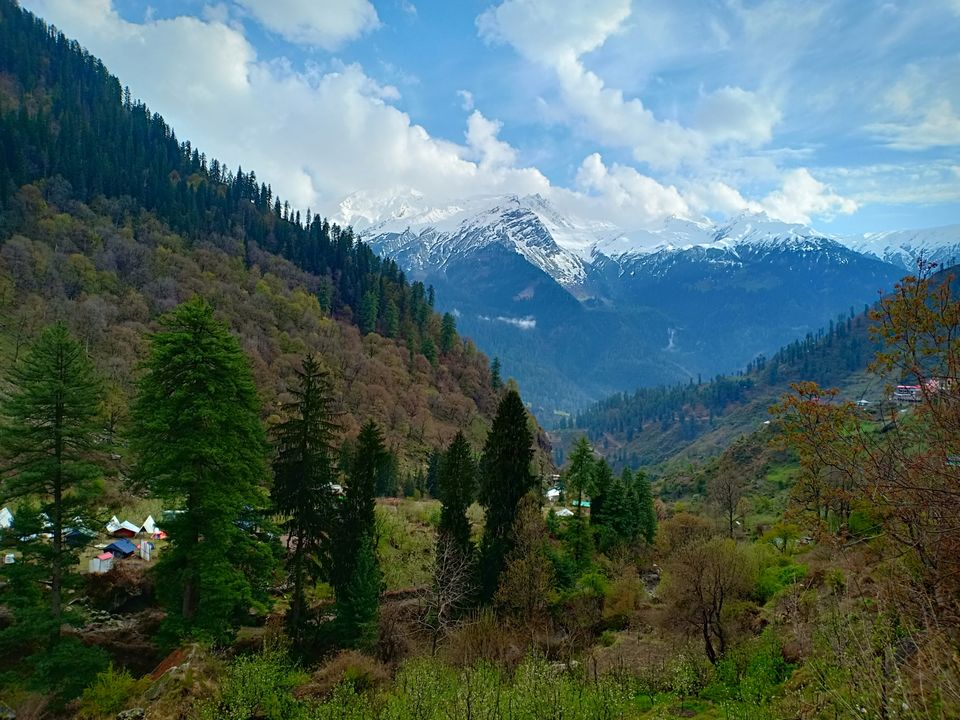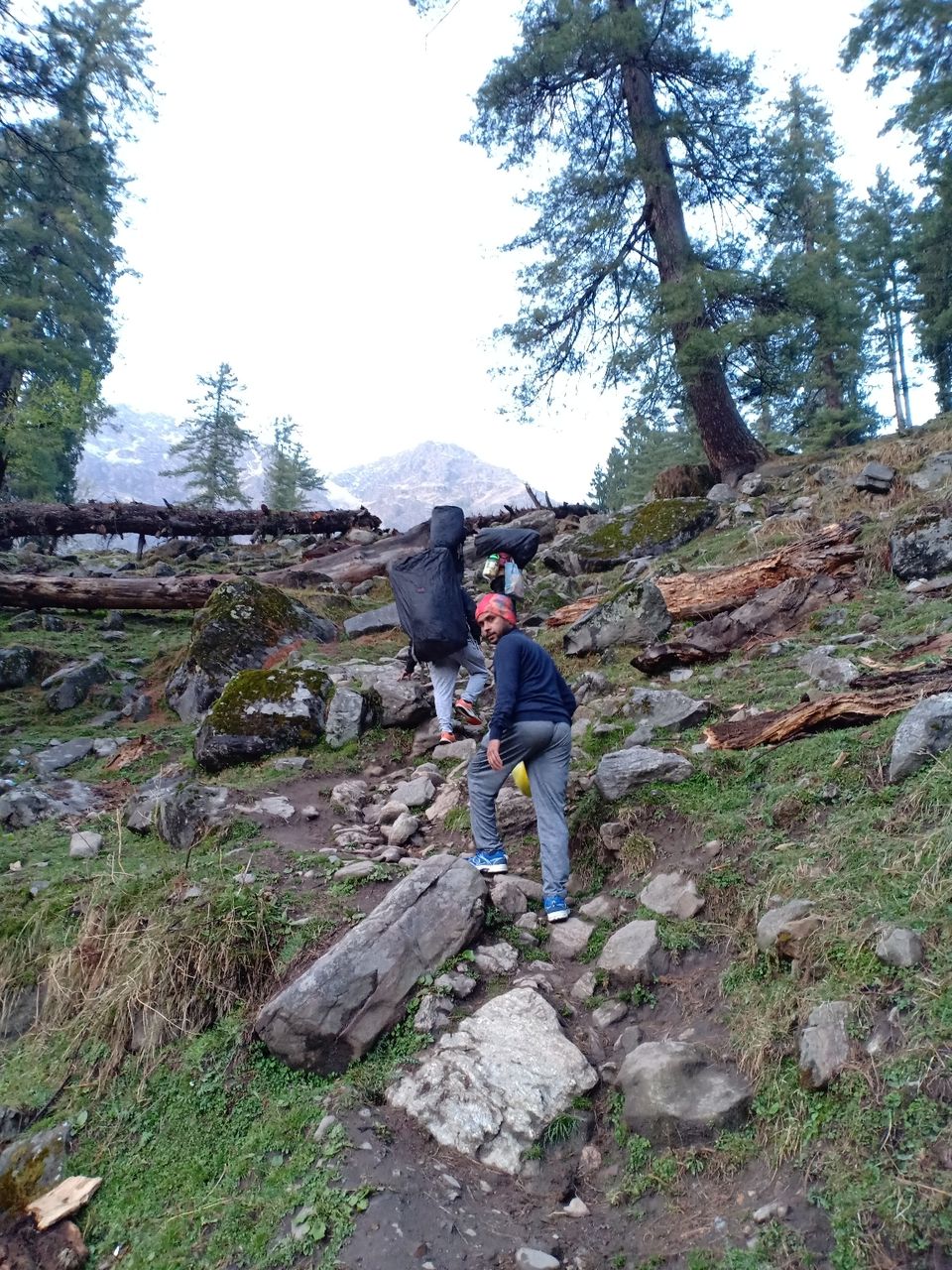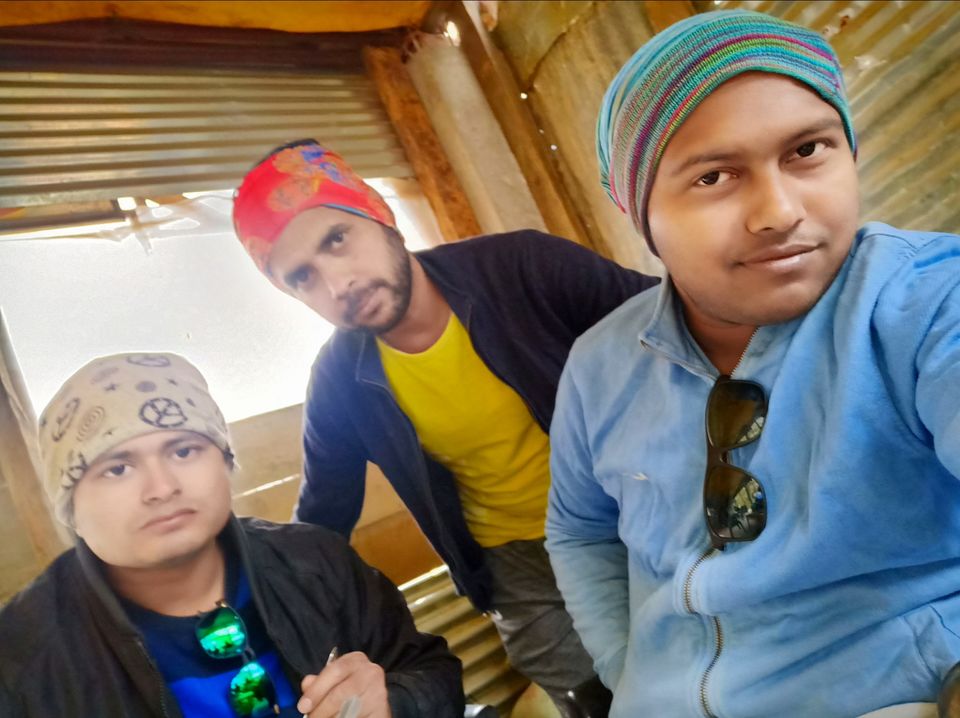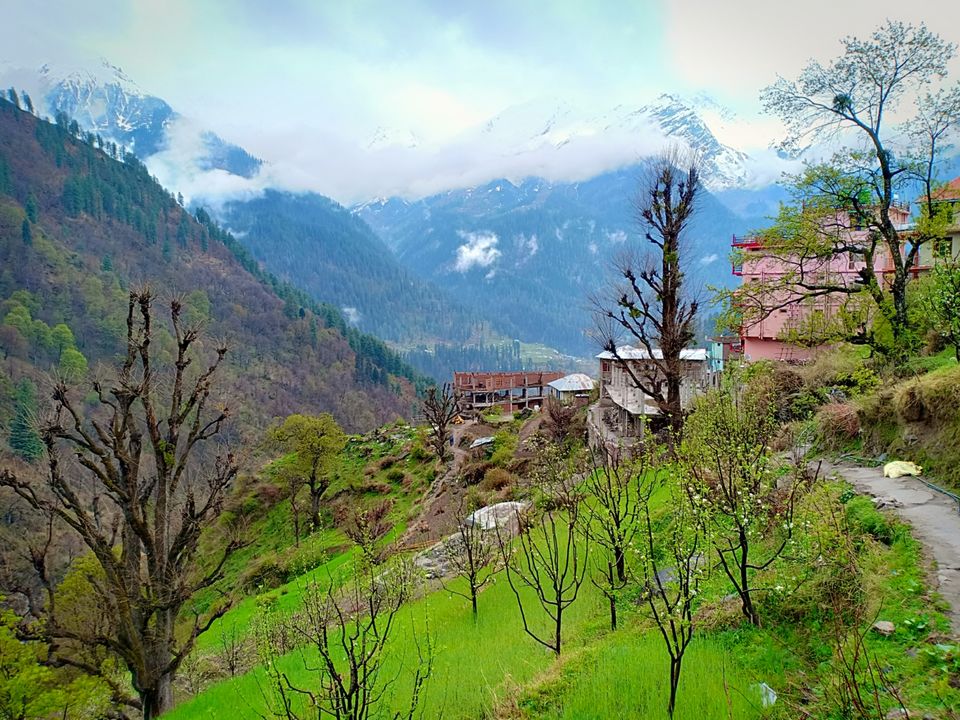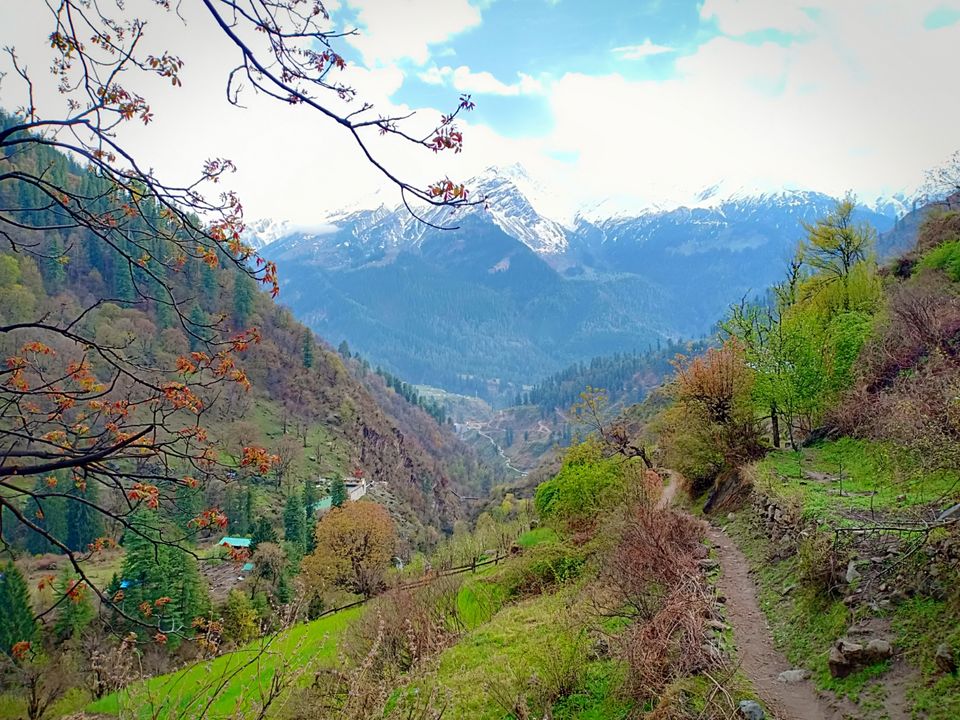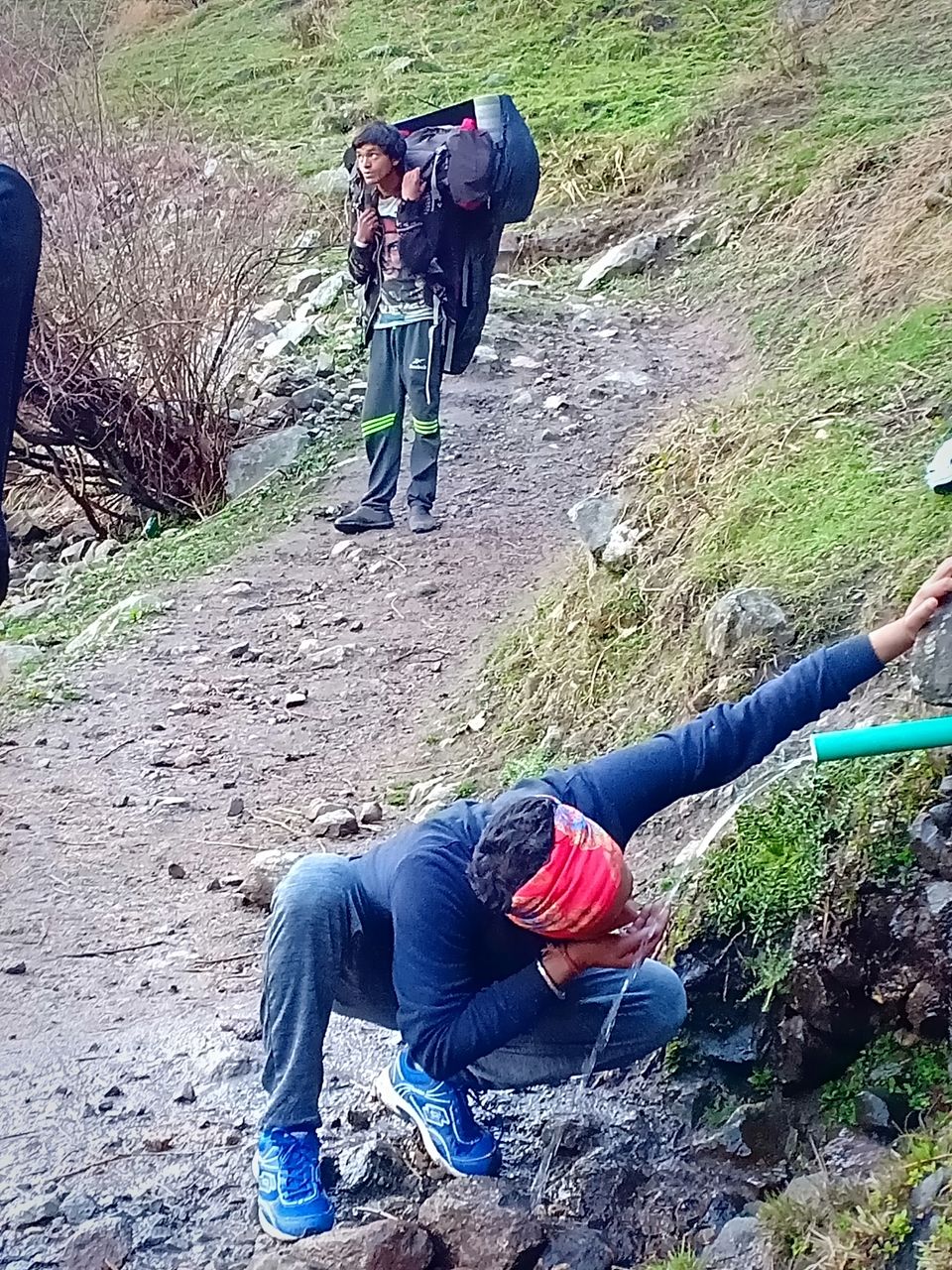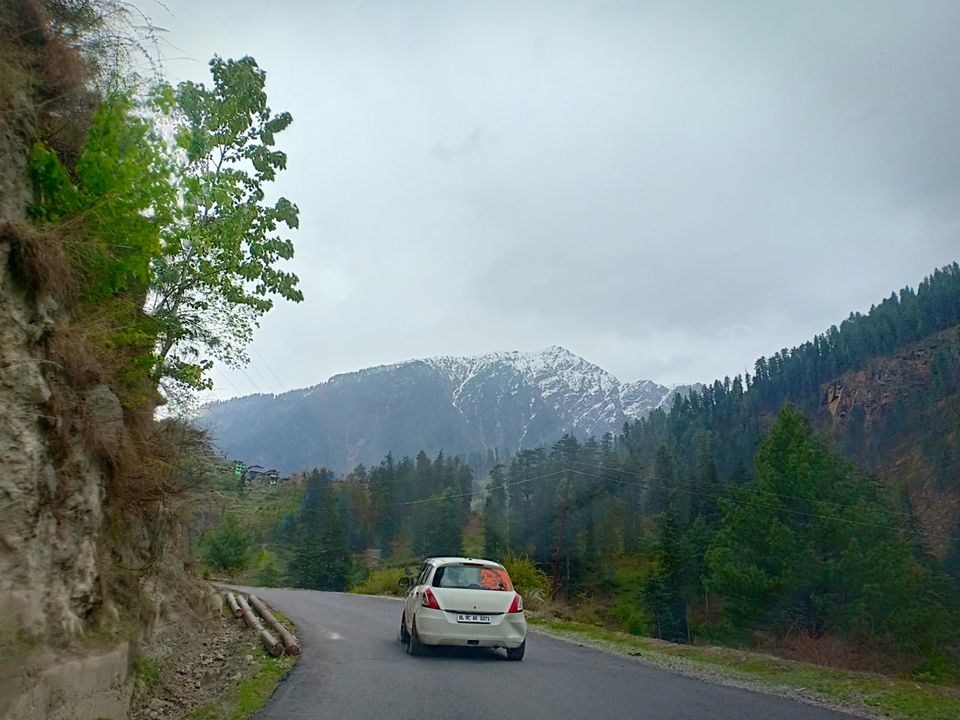 We reached Kutla last evening. We pitched our tent in open valley which was very thrilling at night !! It was heavy dark with pure silence in the valley. You can even hear the noise of your breath.
But when we wake up in the morning we got memorised by the stunning view of the valley. We kept looking at the blue sky and the glacier from our tent !! I personally couldn't move for a moment while looking at the view.
After breakfast at the nearest hotel which was among couple of hotels available in the valley we continued to explore Kutla.
We climbed up a bit and then we suddenly realise that we are in Scotland , no no might be in Switzerland !!!
I bet you wont find such variety of beauty in any known place in North India !!!   You can't imagine the silence and beauty you will get in Kutla but yes you have to keep walk through the dense forest and the valley. 
One can go down to Budhaban !!
In the evening we returned to our tent and spent some time in the near by hotel and had dinner from there.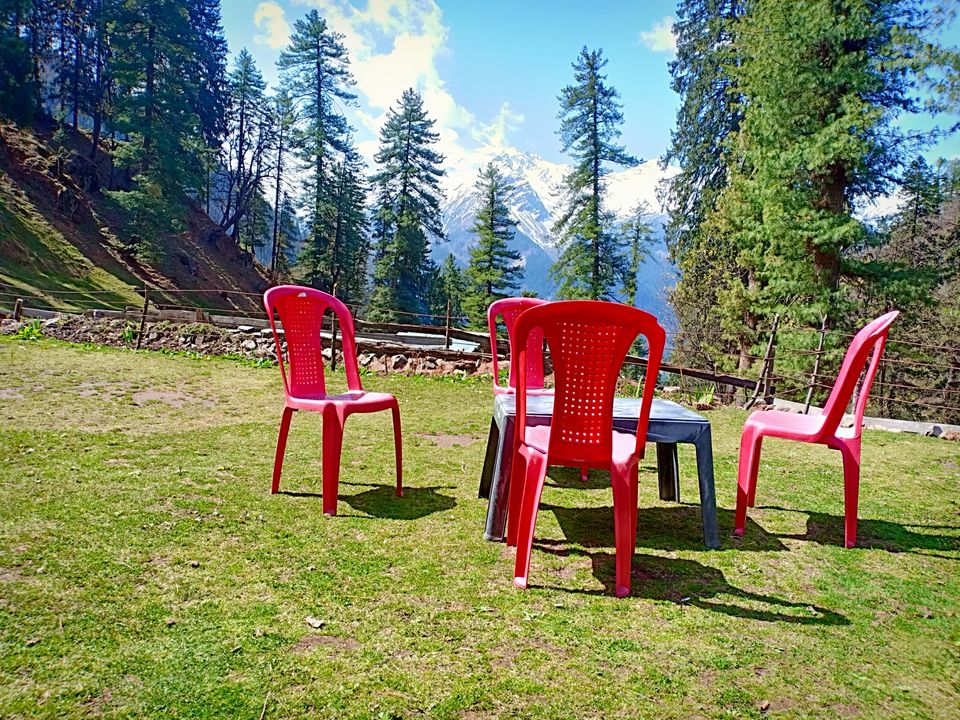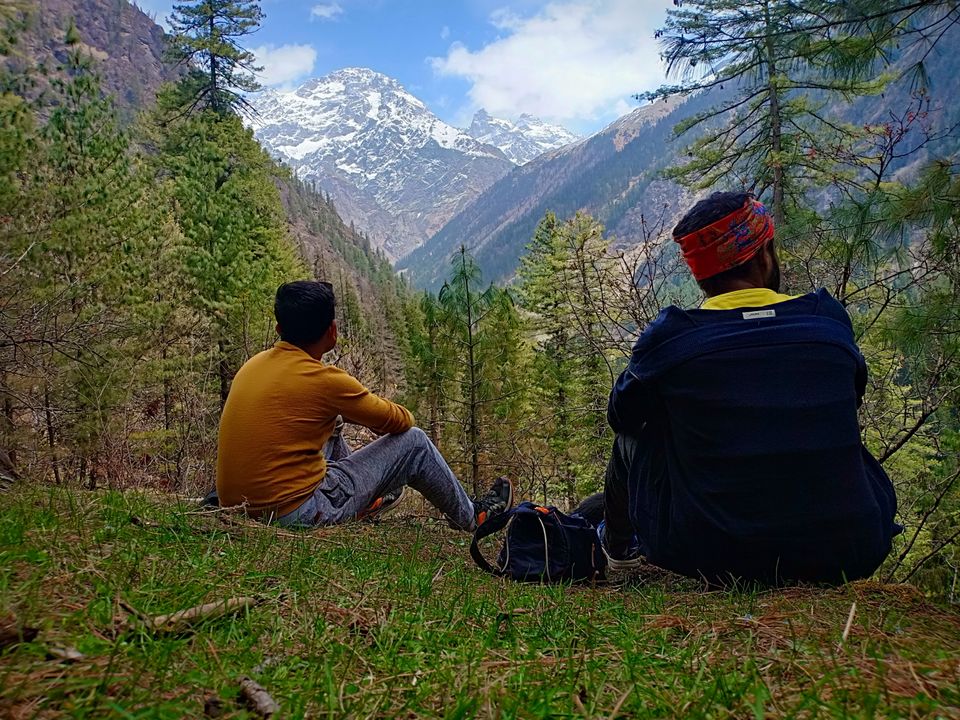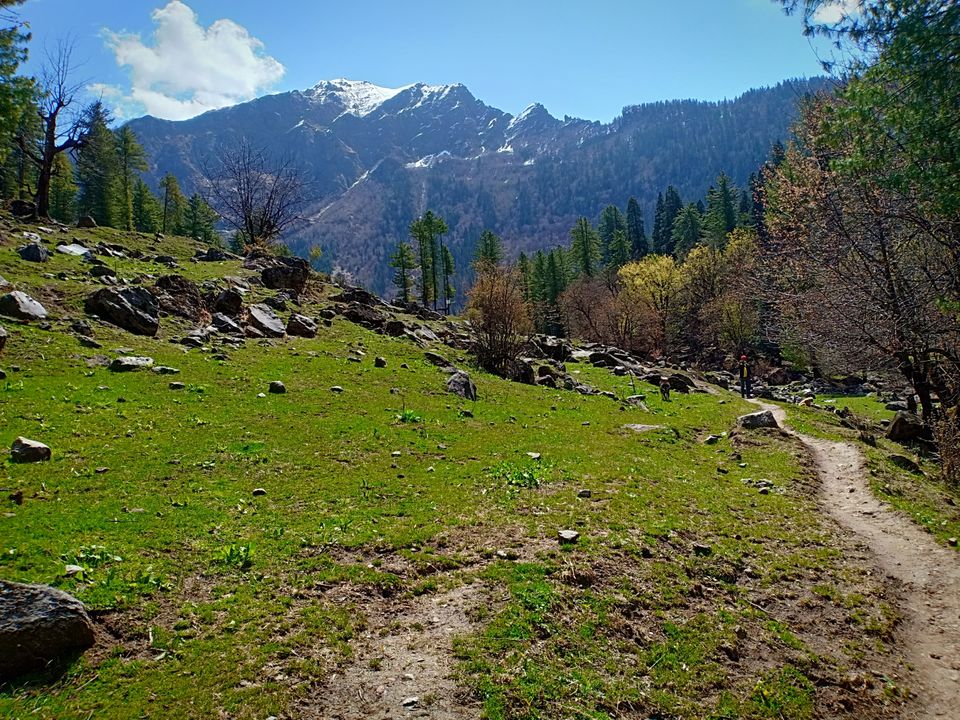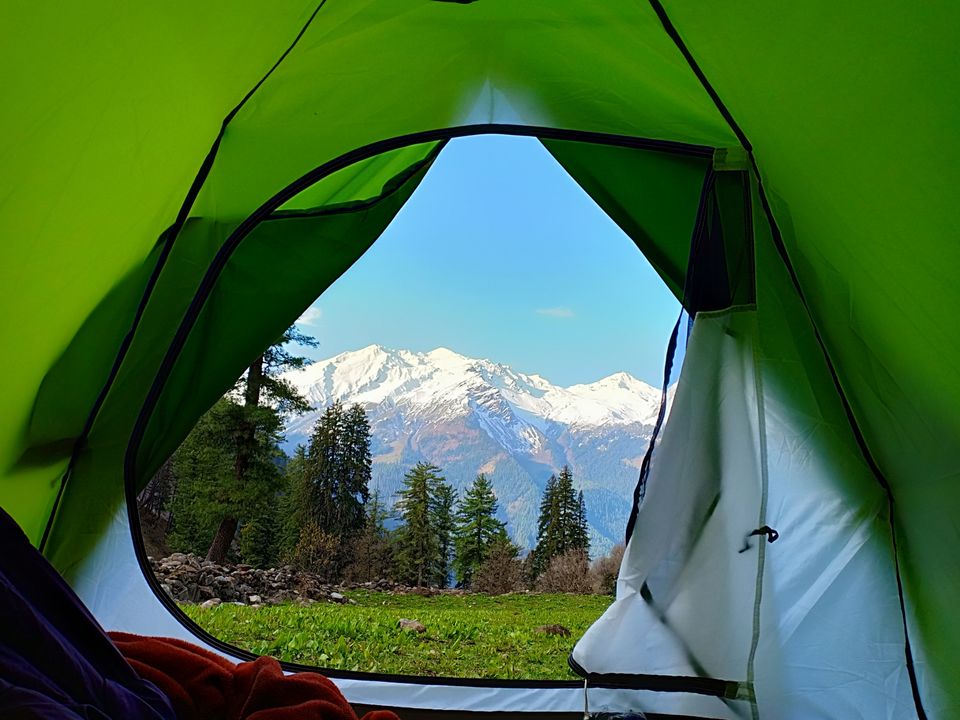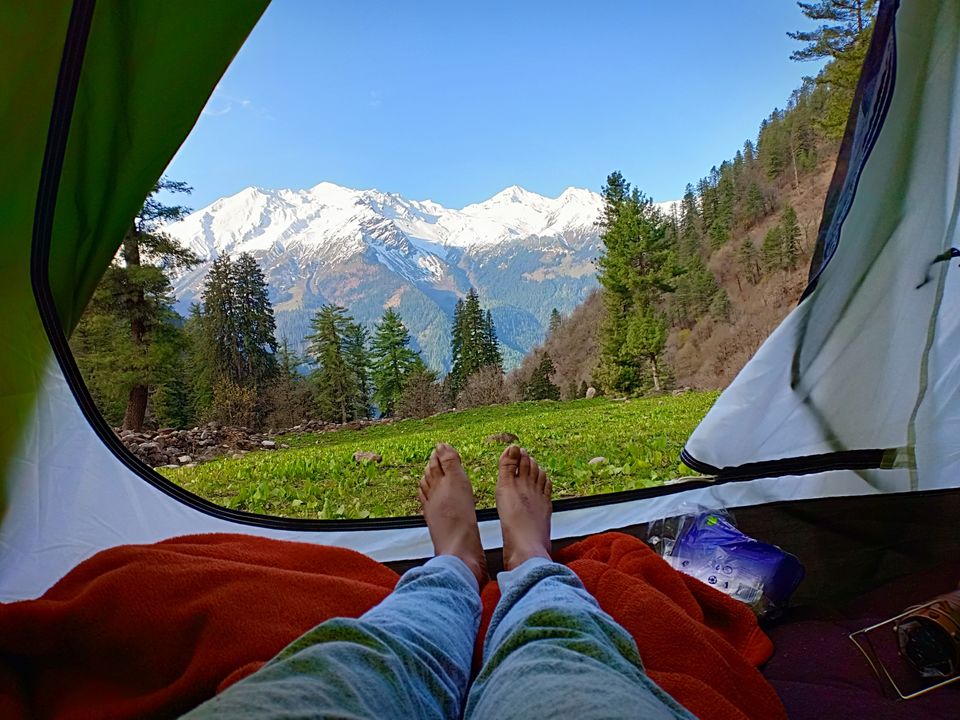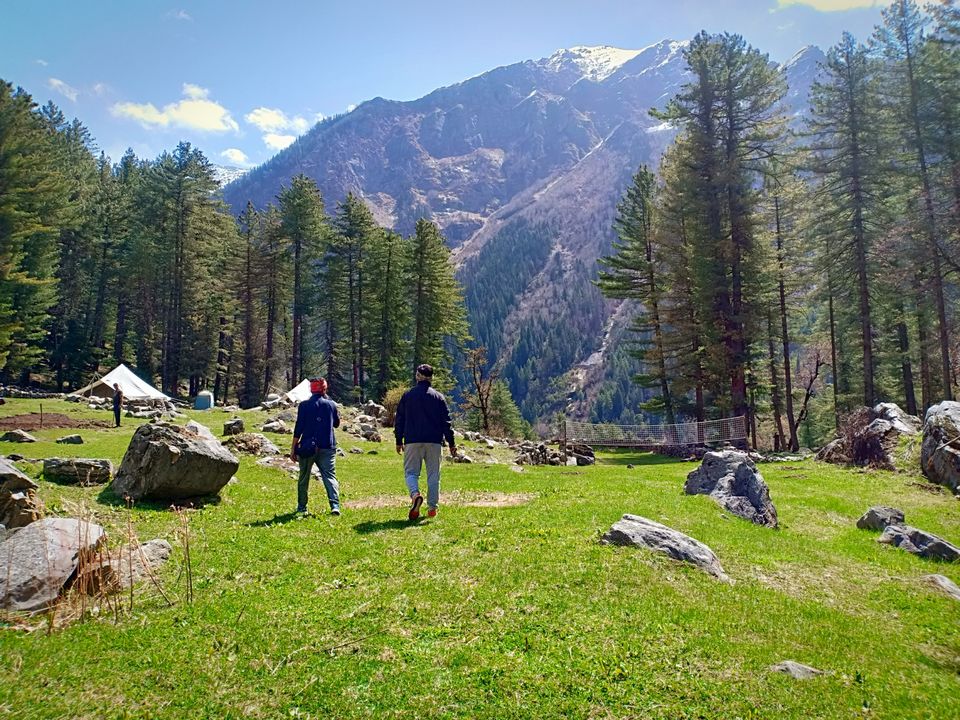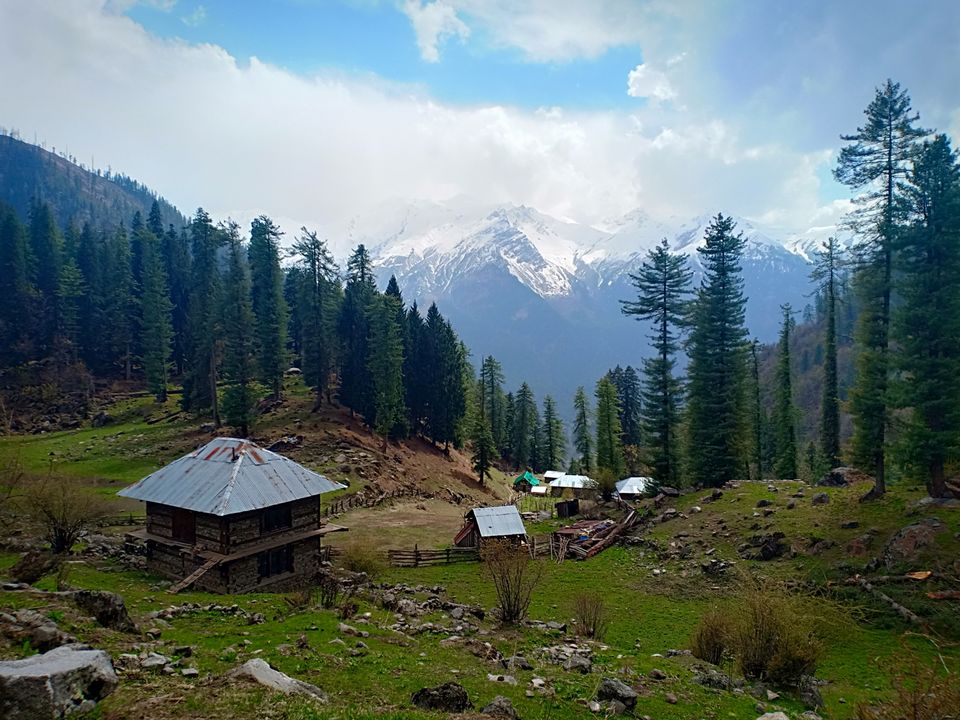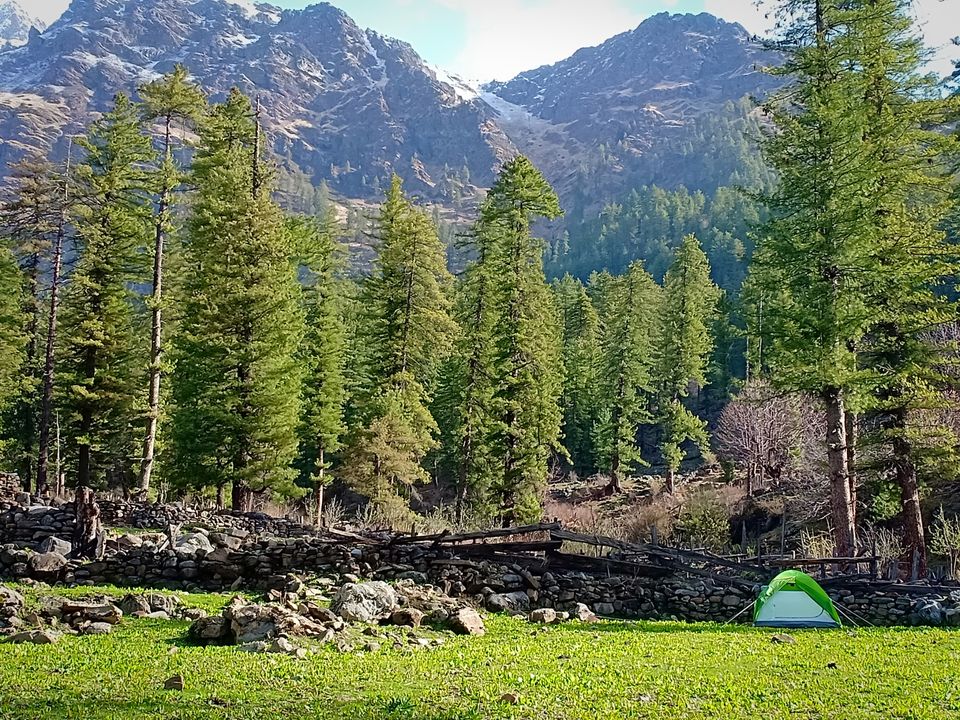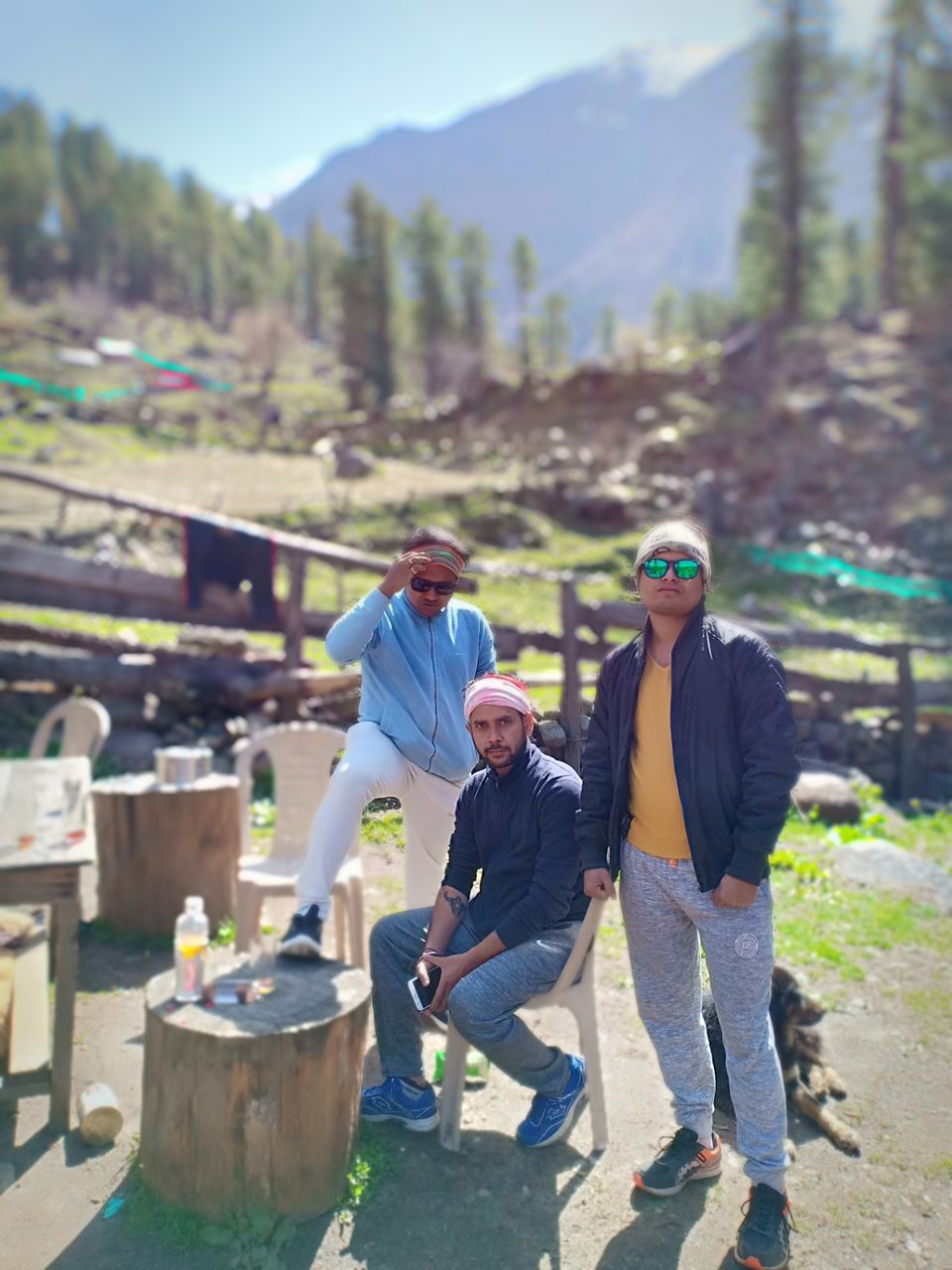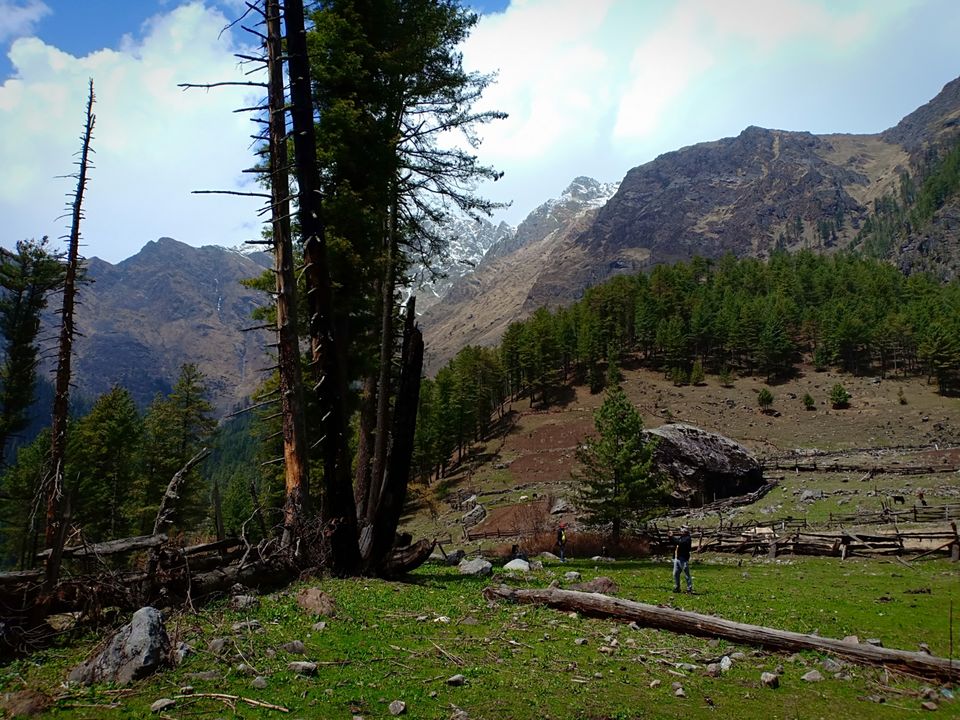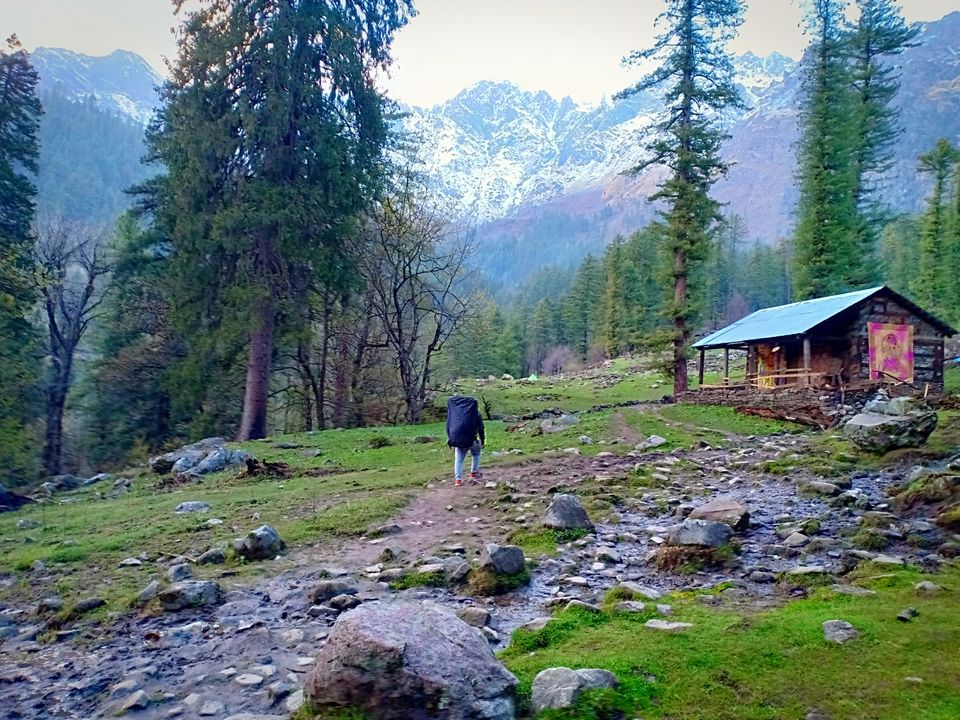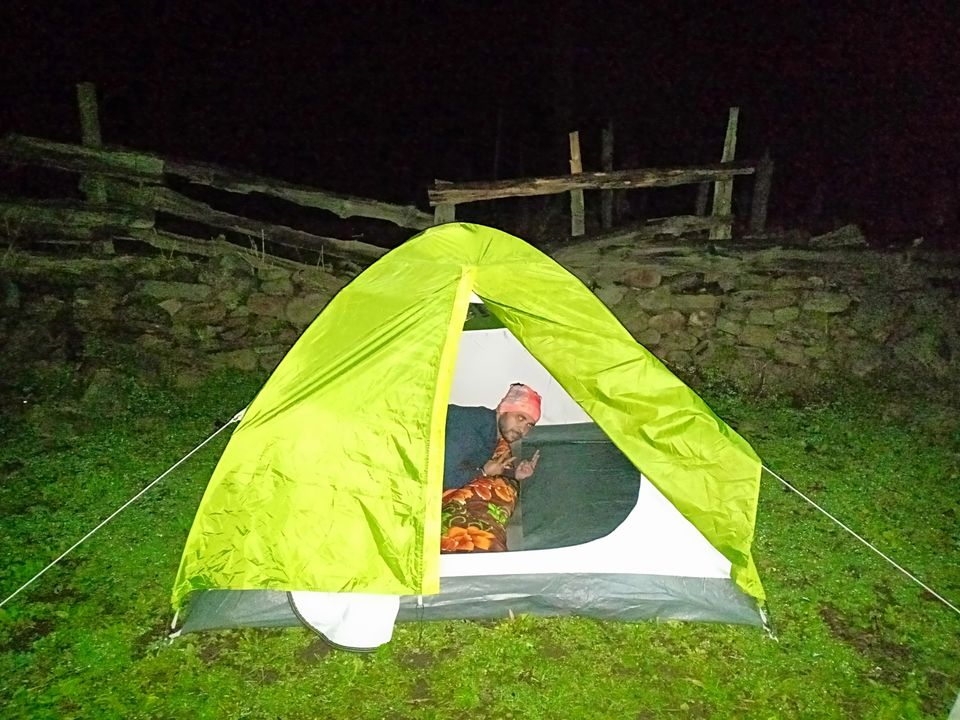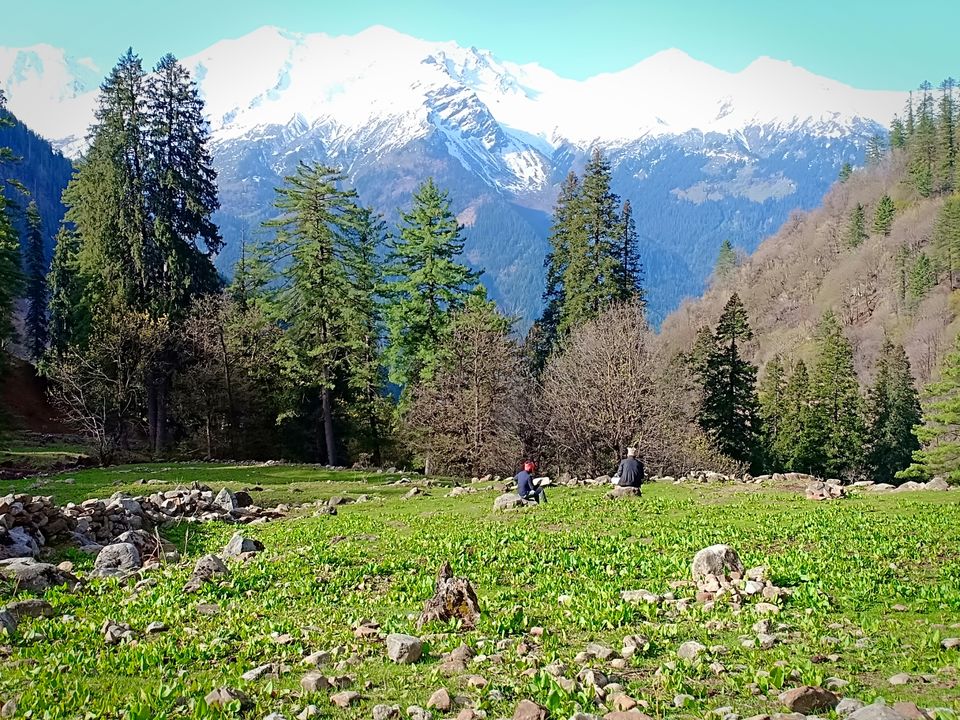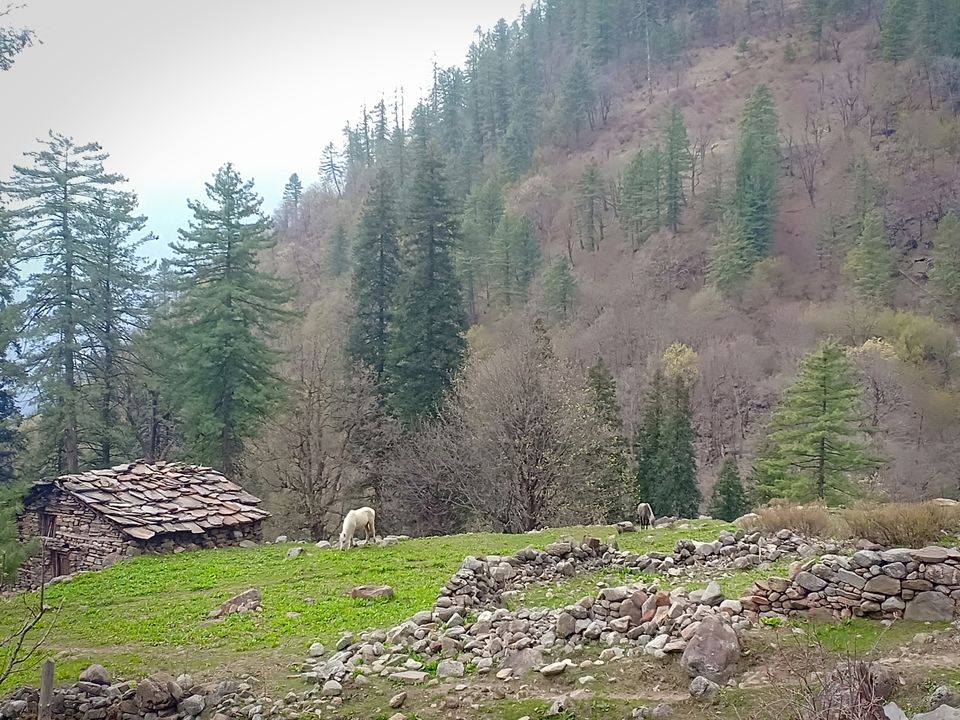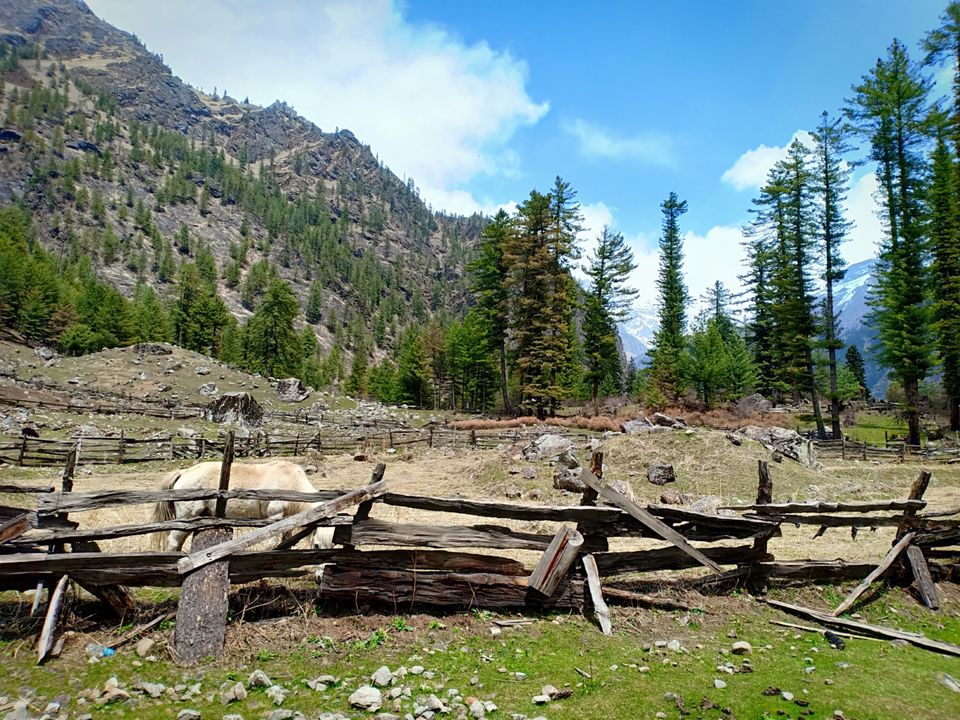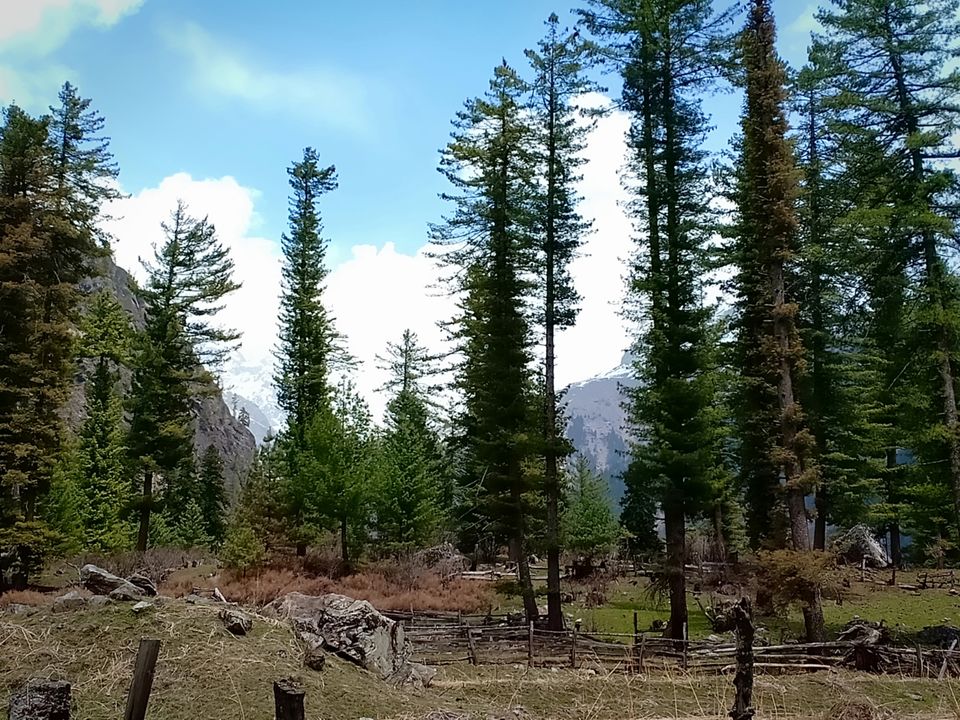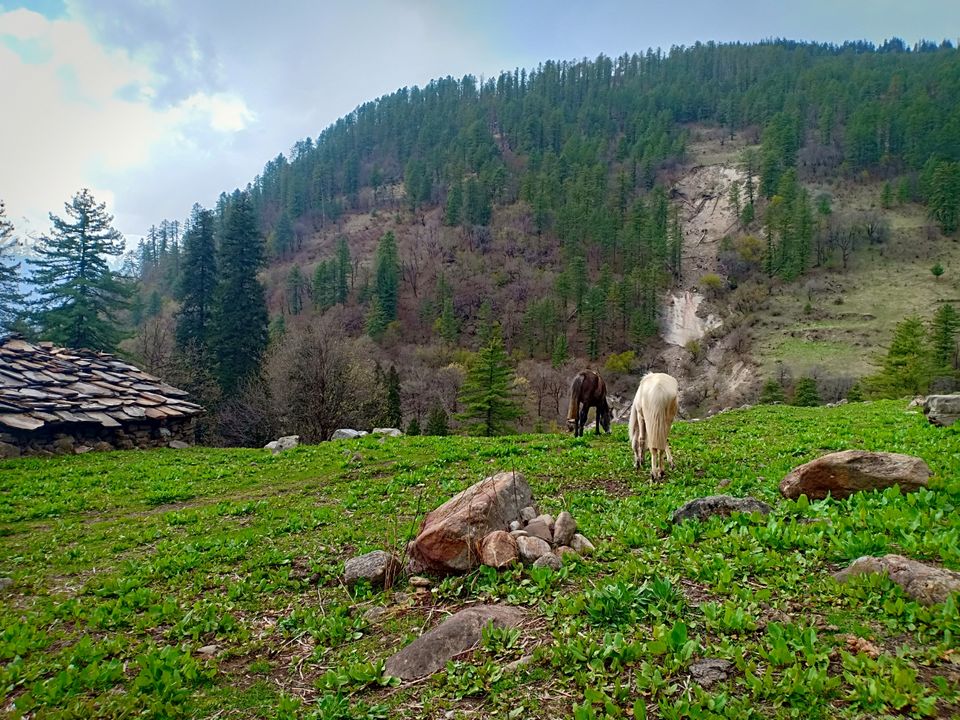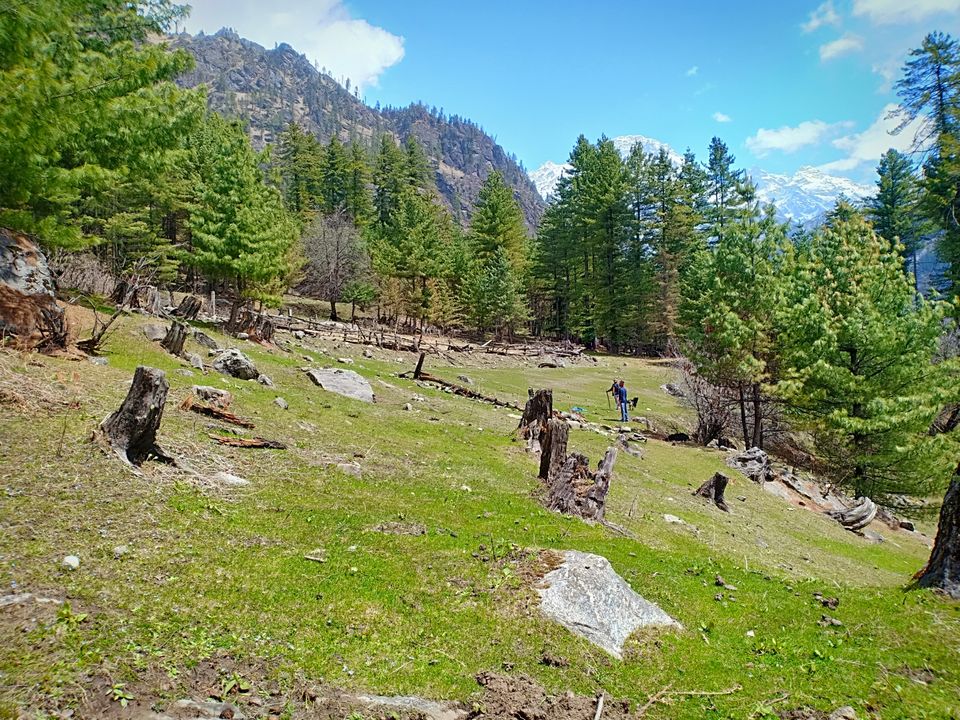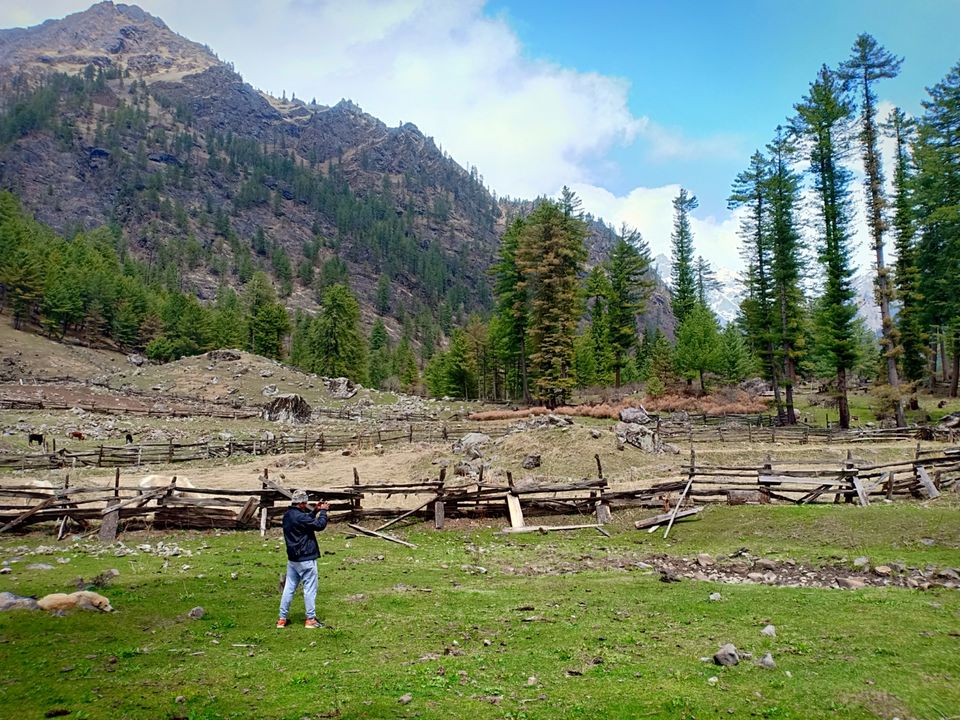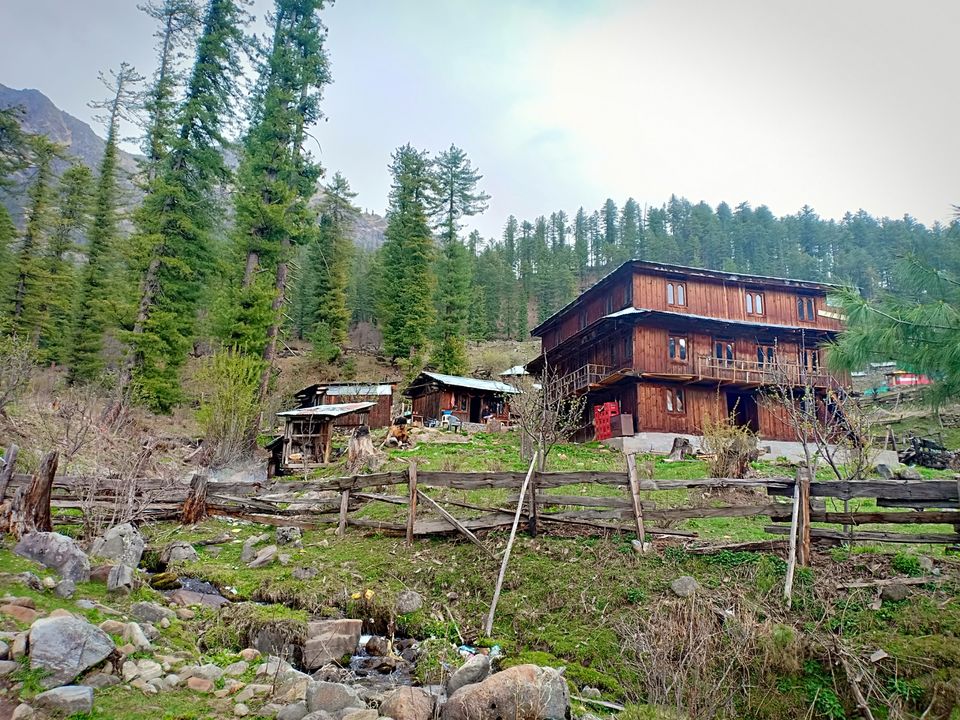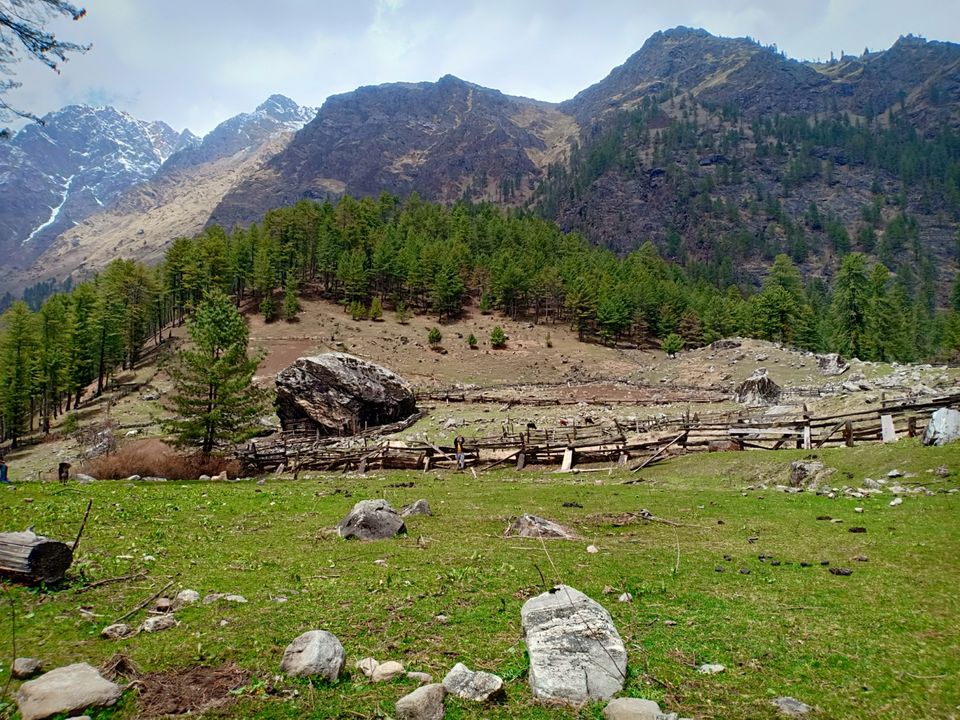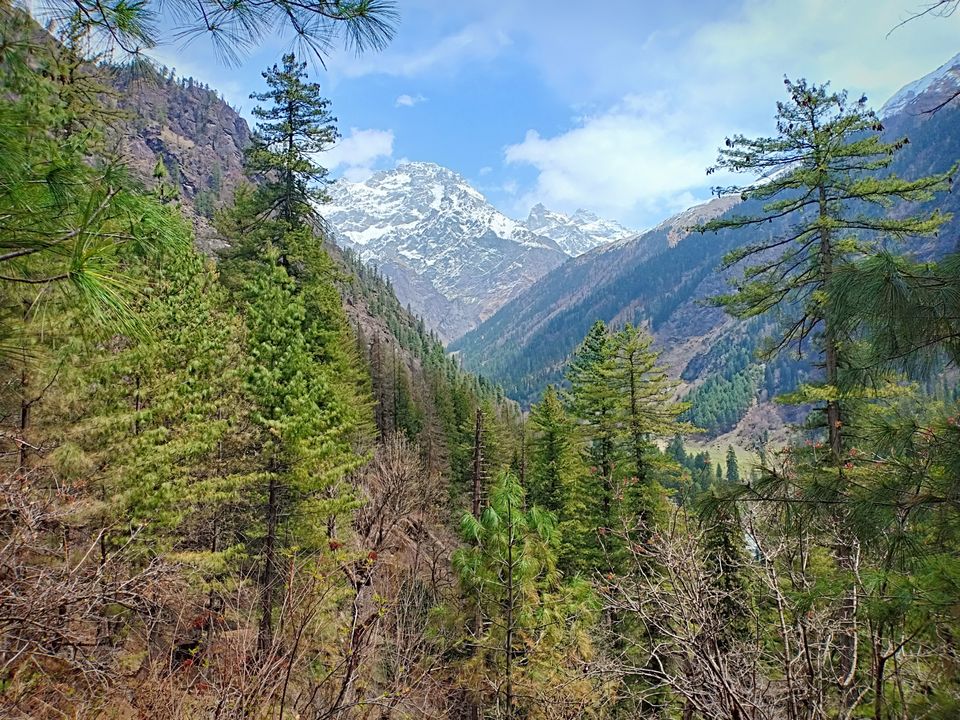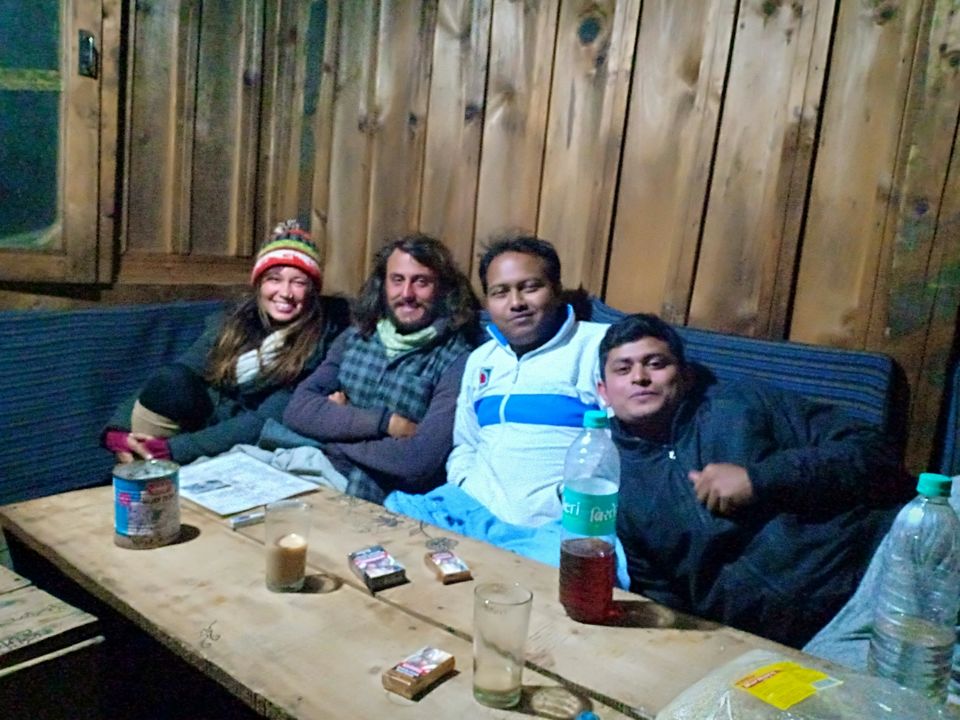 Back to Delhi via Manikaran
Very next day morning we headed back to Delhi . One can spend some time in Kasol market which has got its own products like craft items such as bag, lockets, etc.
Courtesy : Abhik de / Avijit Achariya And Soumen Dhar
Estimated cost : 6000/person