PLAN - PARVATI VALLEY from Delhi
DURATION- 3D &2N
Started my trip From Delhi(18:15) and reach Kasol on next day morning (7:00)(750rps) ,after getting freshand small trip to kasol and the took Himachal roadways bus (around 9:30AM ) to manikaran.
At Manikaran - There is a Gurudwara within the lap of Mountains ,Hot spring water and River parvati flowing beside the Gurudwara. All these makes a completely wonderful scene that for sure to be remembered for long time.
And there is Lunger service providing Free 3 time Food. U can also have hot water bath there and have food.
After having lunch there we headed towards Barsaini . This place is famous for old shiva temple called Barsaini temple, and the last stop for bus services.
From Barsaini bus stop we have taken some fruits ,water bottle and shoes ( snow Trekking shoes)
Becoz u can't trekkin without them. As said by local shopkeeper. But aisa nhi h ...
Starting point of Kheerganga Trek is about 1.5 km from Barsaini bus stop ,till there u have to go by foot .
At around 1:40 PM we have started our Trekking to Kheerganga via Nakthan and RudraNaag.
Initially 2Km trek is not so easy as it is very steep and very exertional . After reaching Nakthan which is about 3 Km from starting point ,we had Juice and Maggie , as it's already very late we had to Trekking faster so ,we started again and reach RudraNaag around 4:30 PM.
RudraNaag is Teerth place of lord Shiva.
The real trekking starts from RudraNaag as it is very steep and full of black ice on the way.
It's took us 1 hrs to reach icing base camp and it's already dark outside. So trekking became more difficult and took around 1.5 hrs more to reach Kheerganga top .
The view of Kheerganga top will give feeling that ur heart will will say it's worth it to up to here ,snow all over there. And the musical flow of river Kheerganga will give u goosebumps.
Temperature in night became -7 ' c and it's freezing cold out there .
We took a sharing tent at 1000 rps per person including welcome tea , dinner and breakfast
( However the price is around 5-600 in Summer).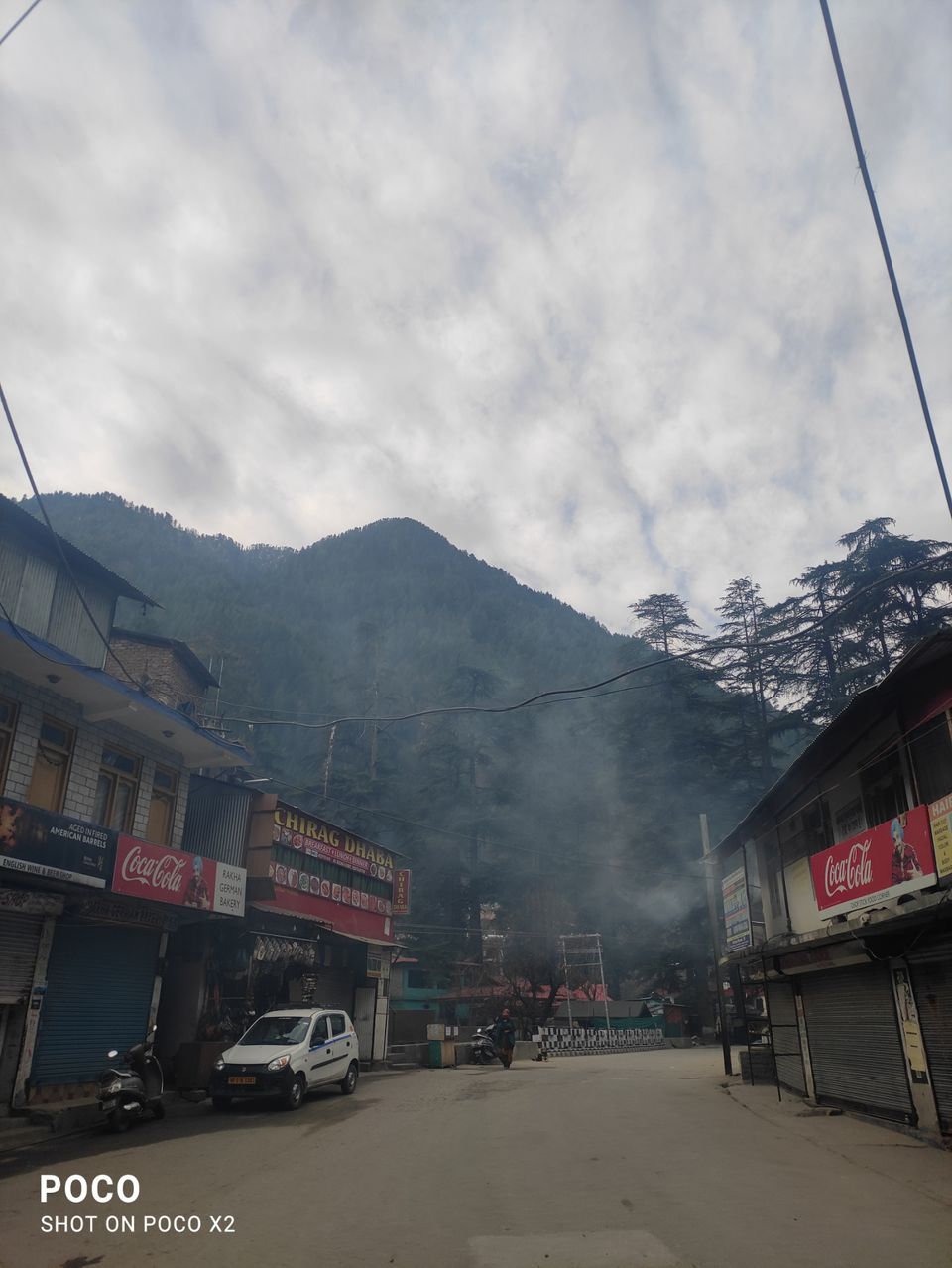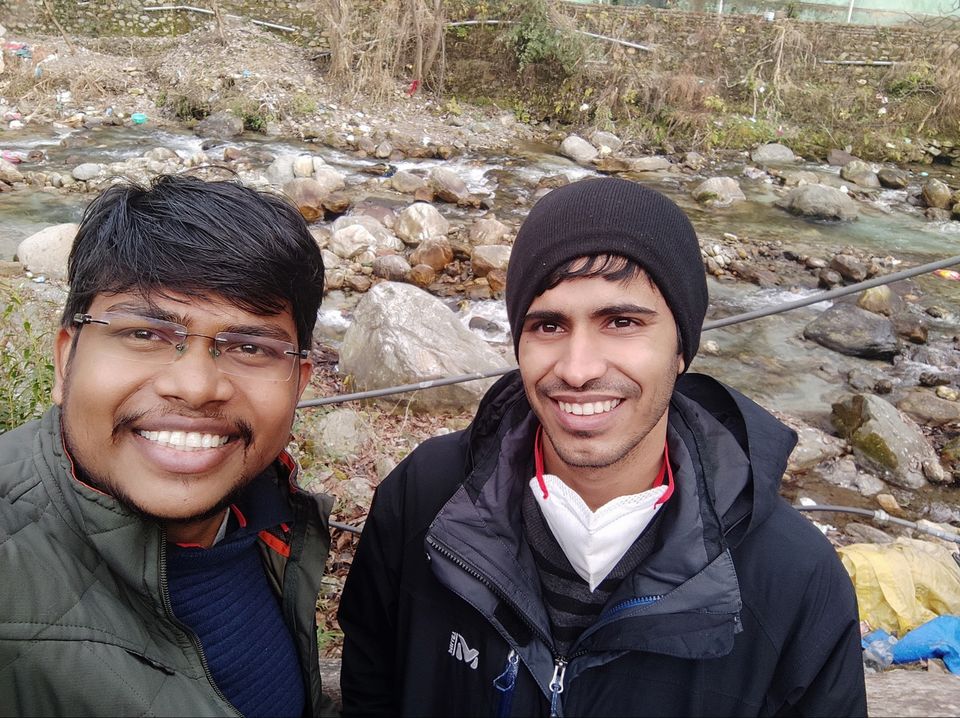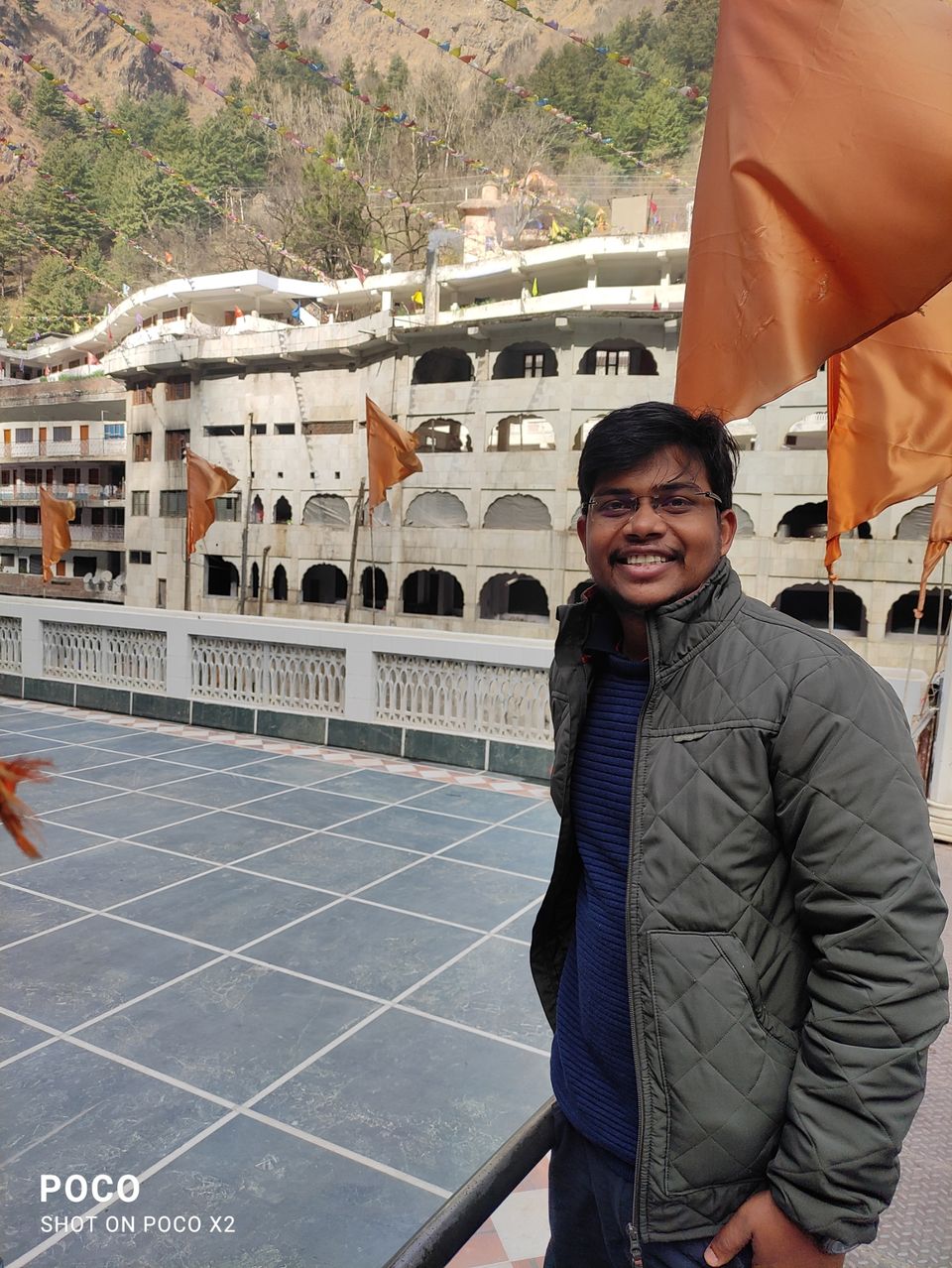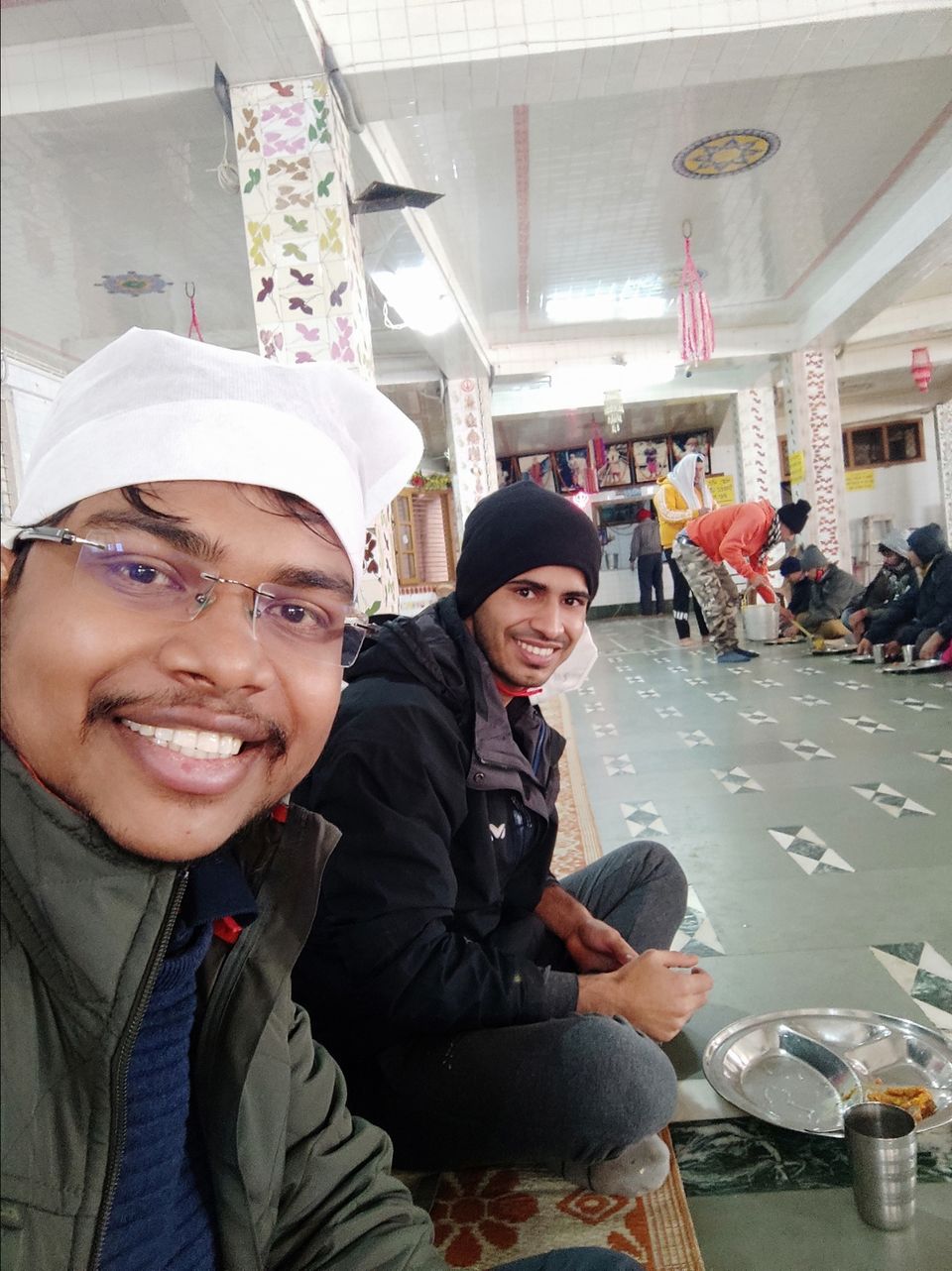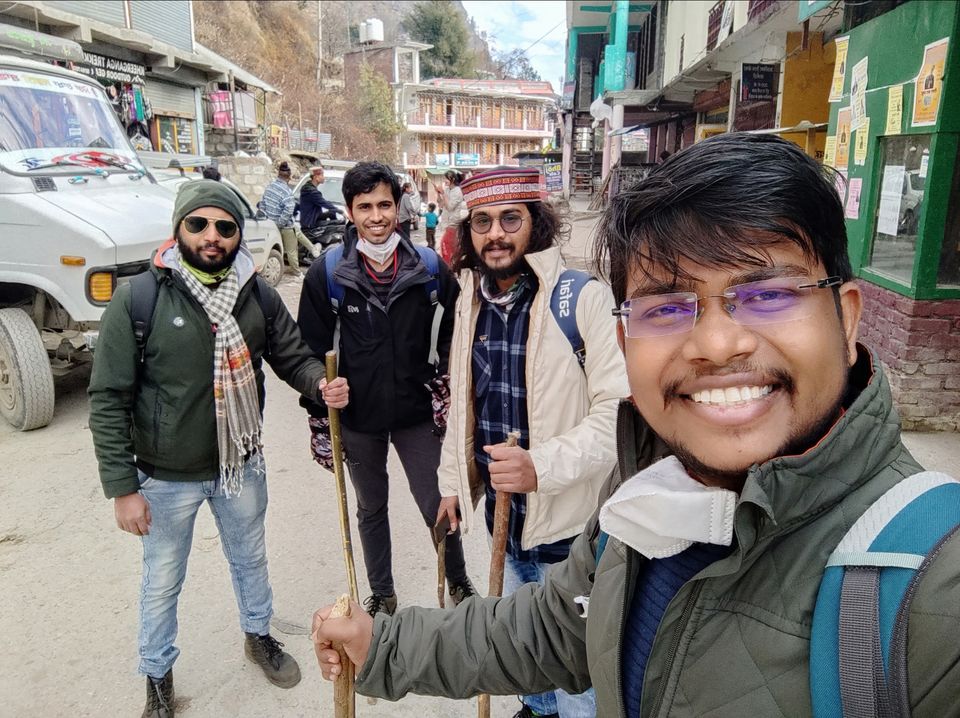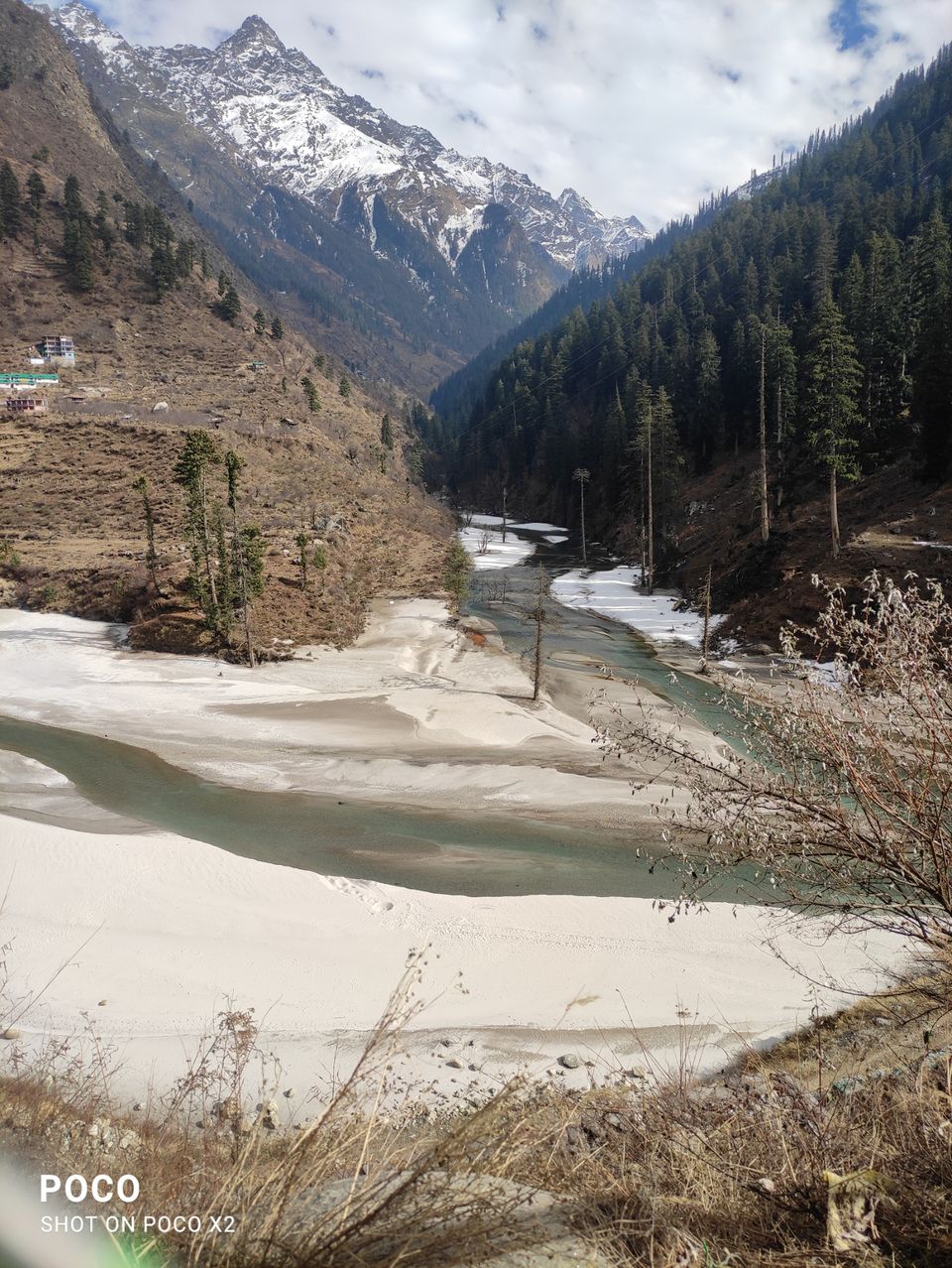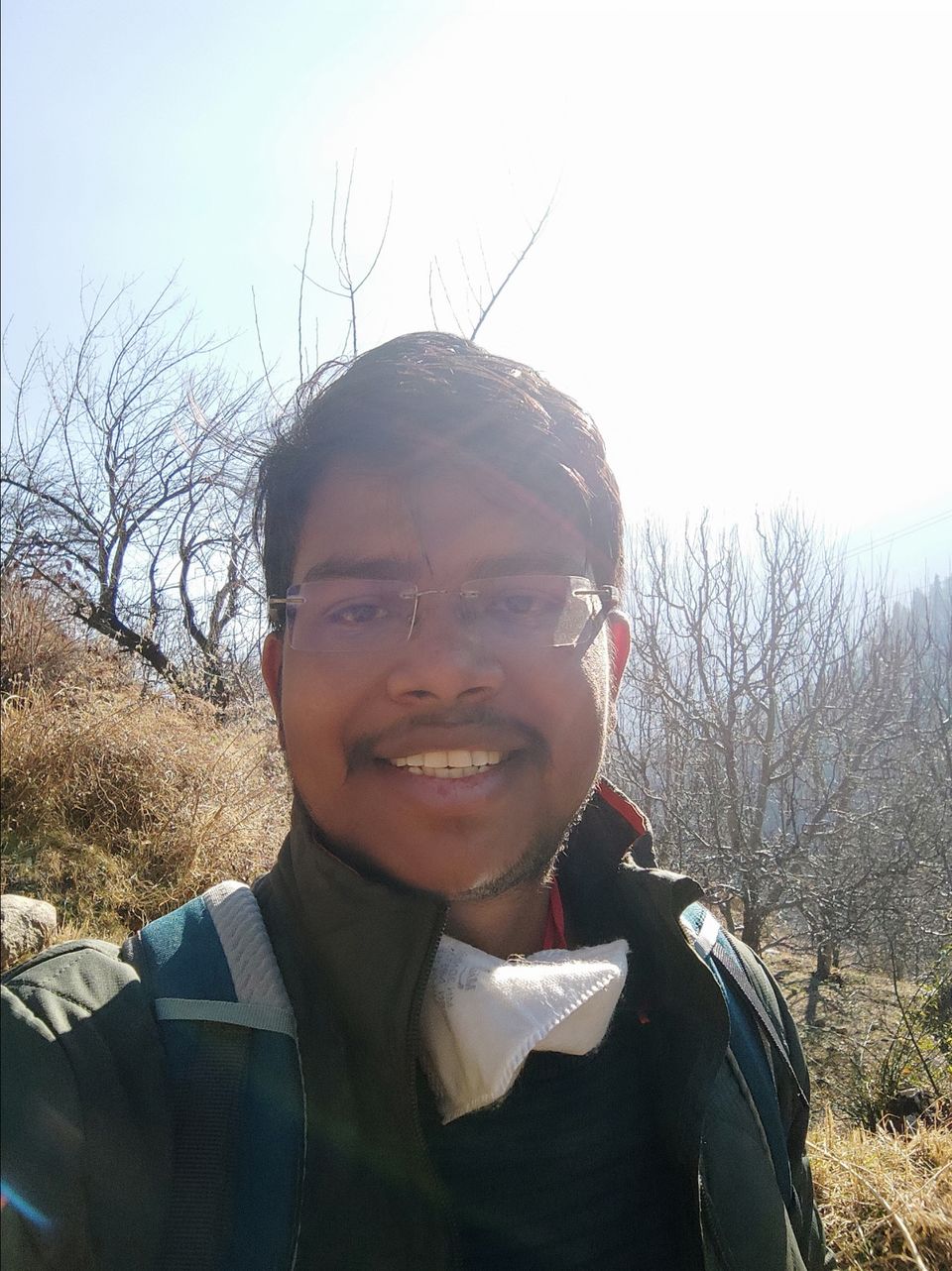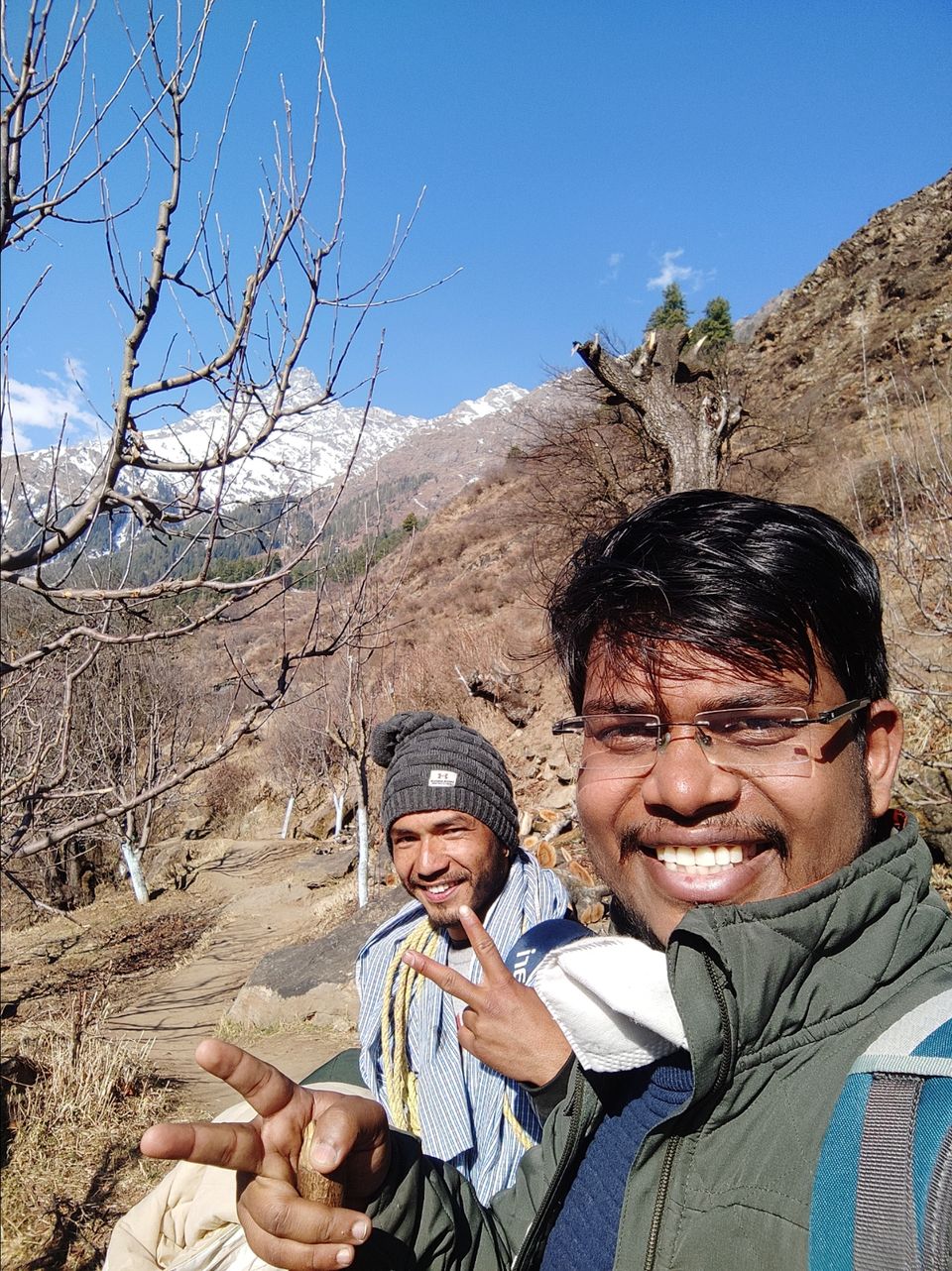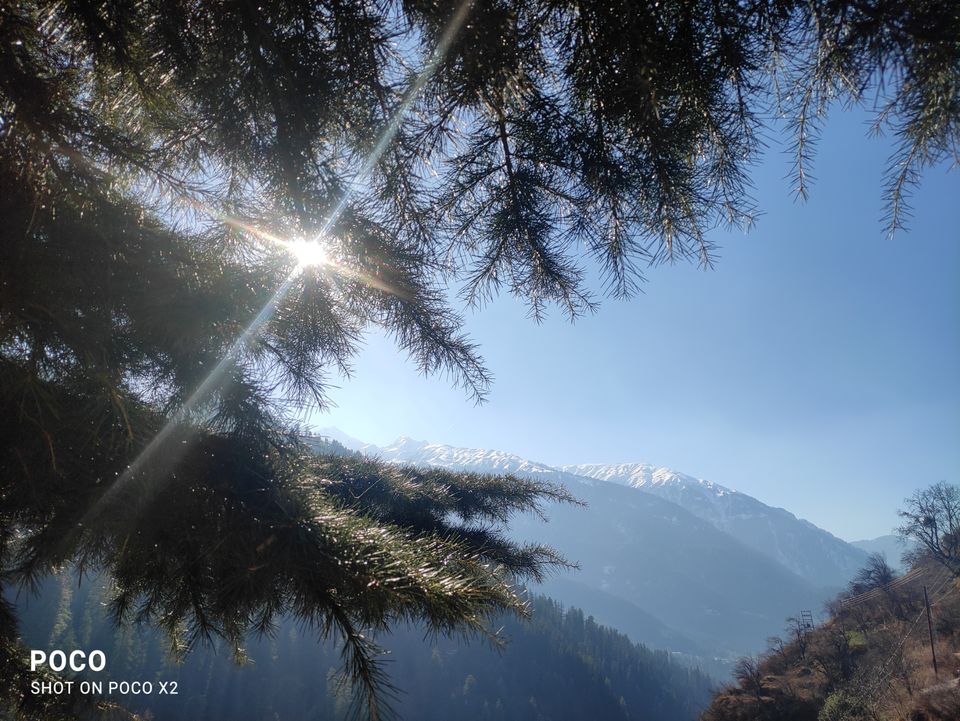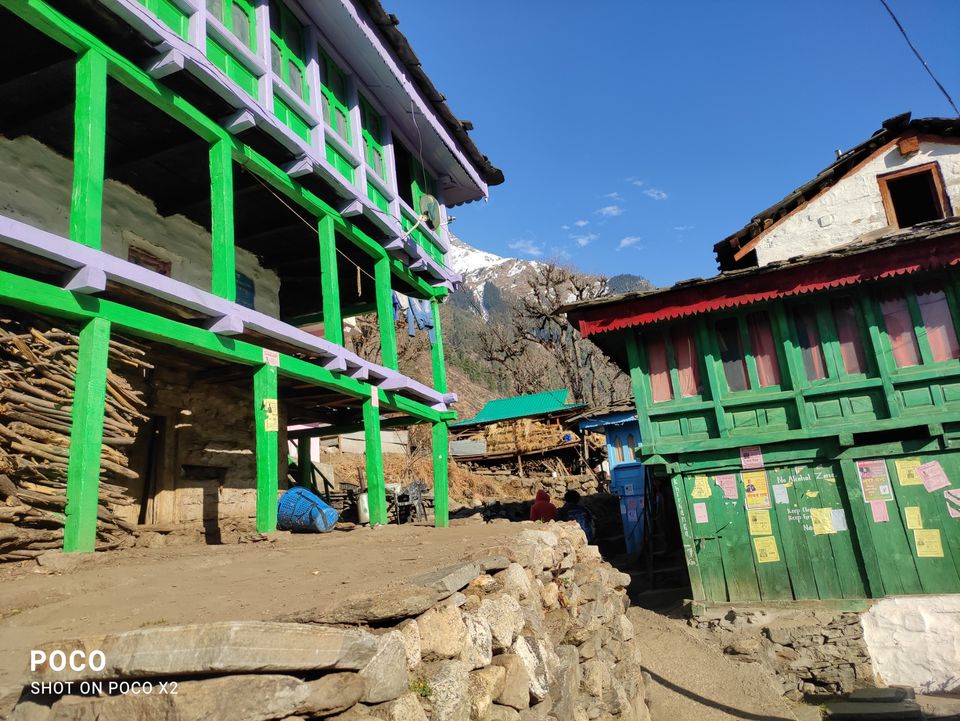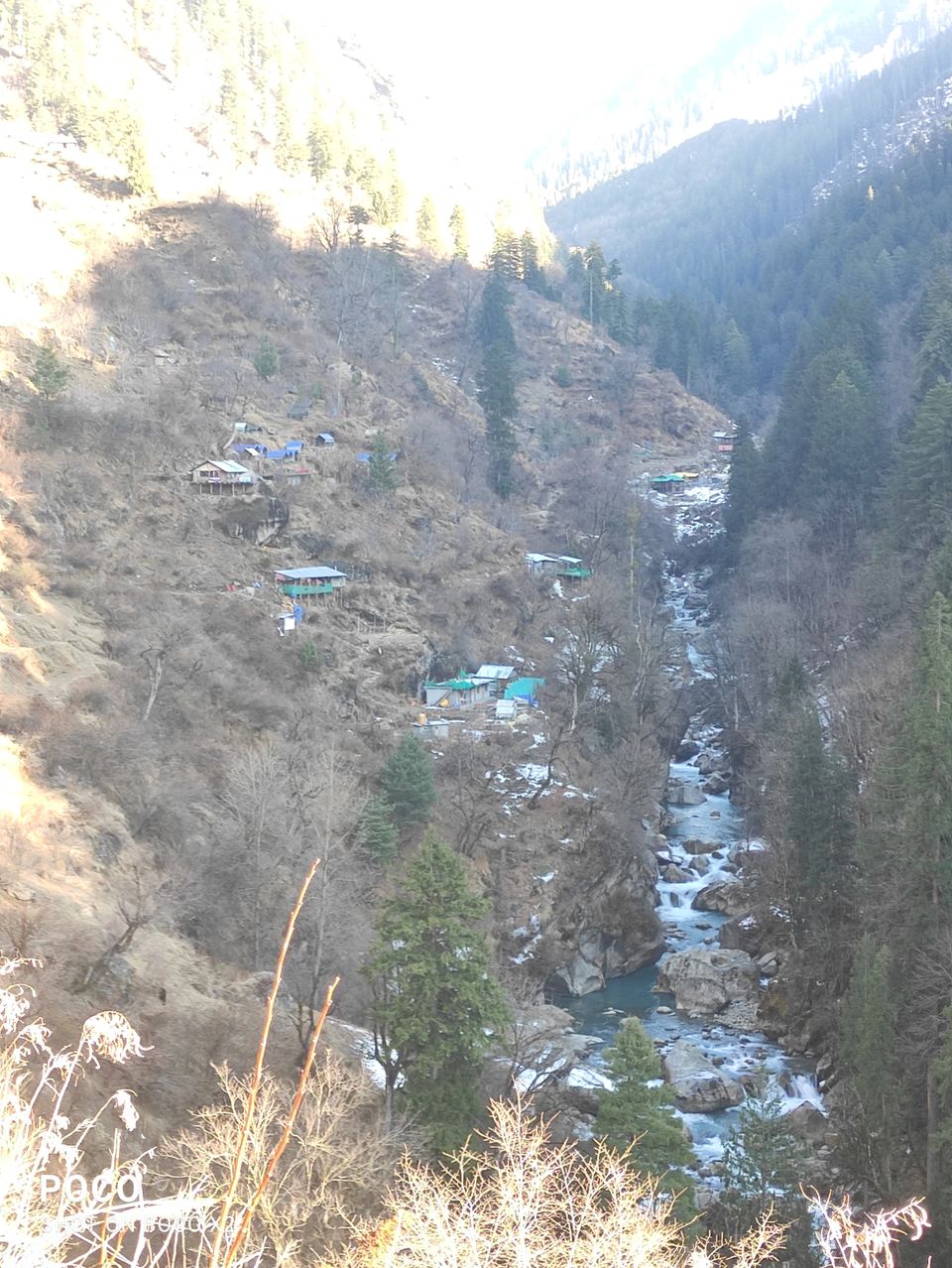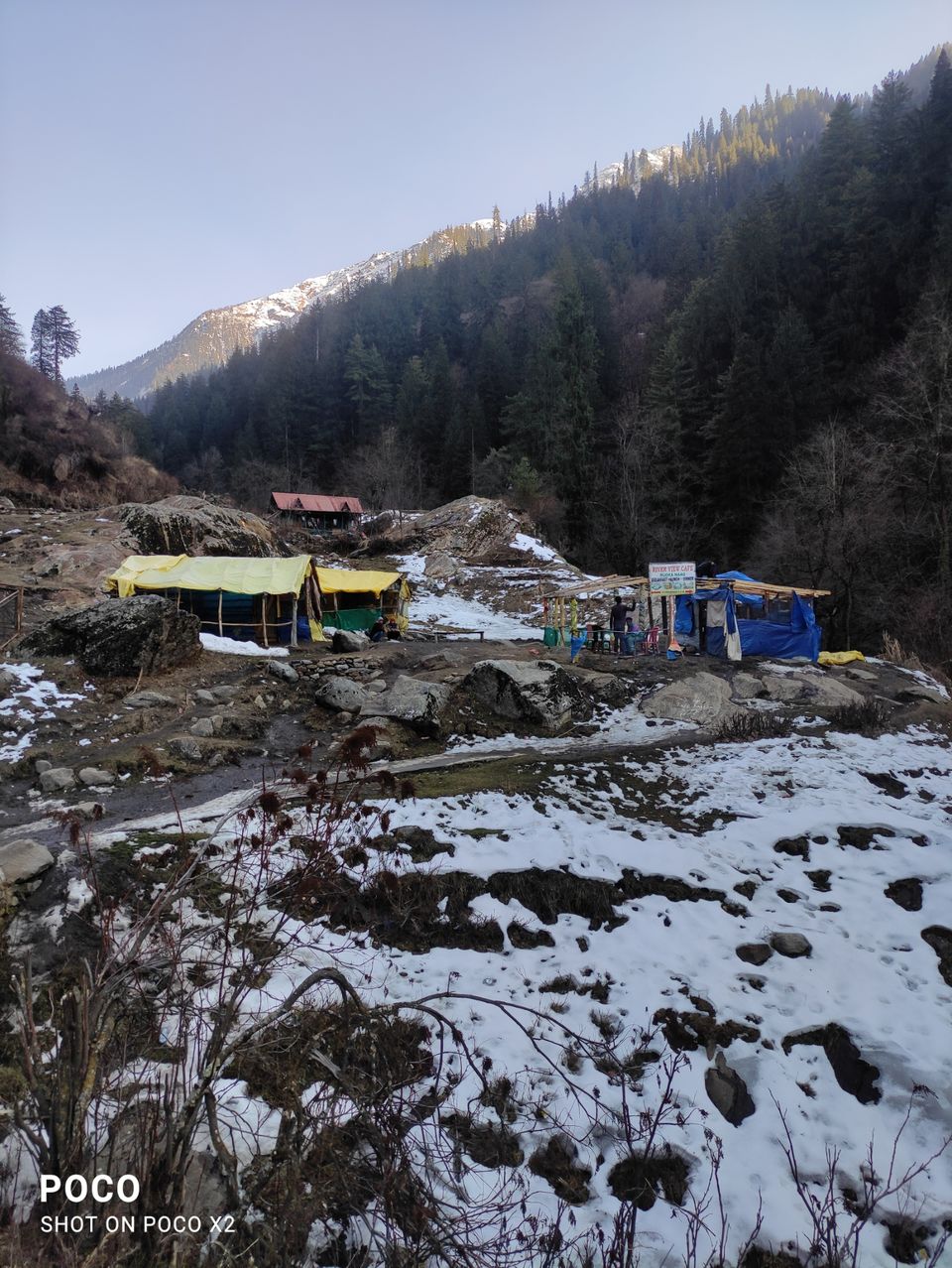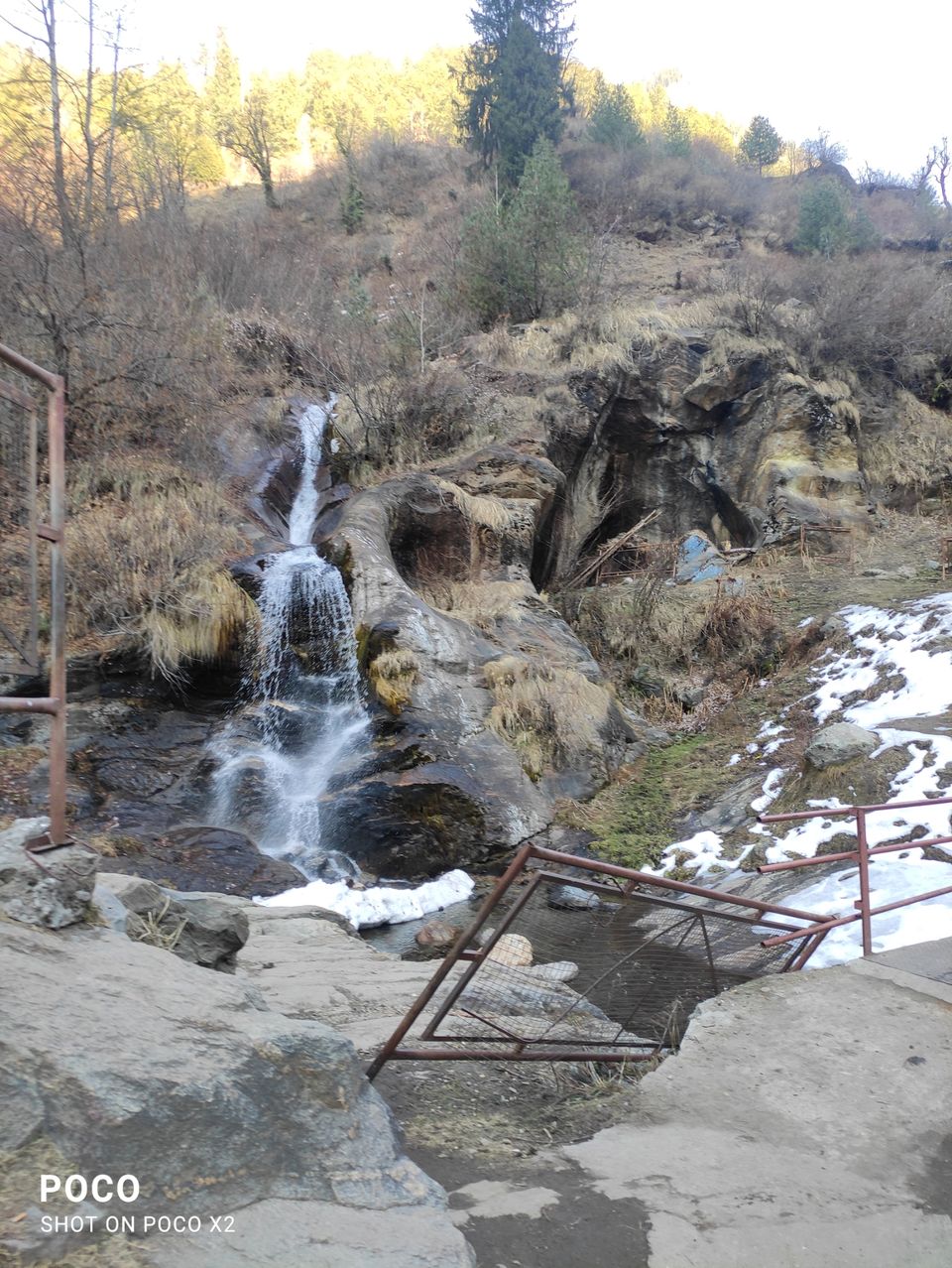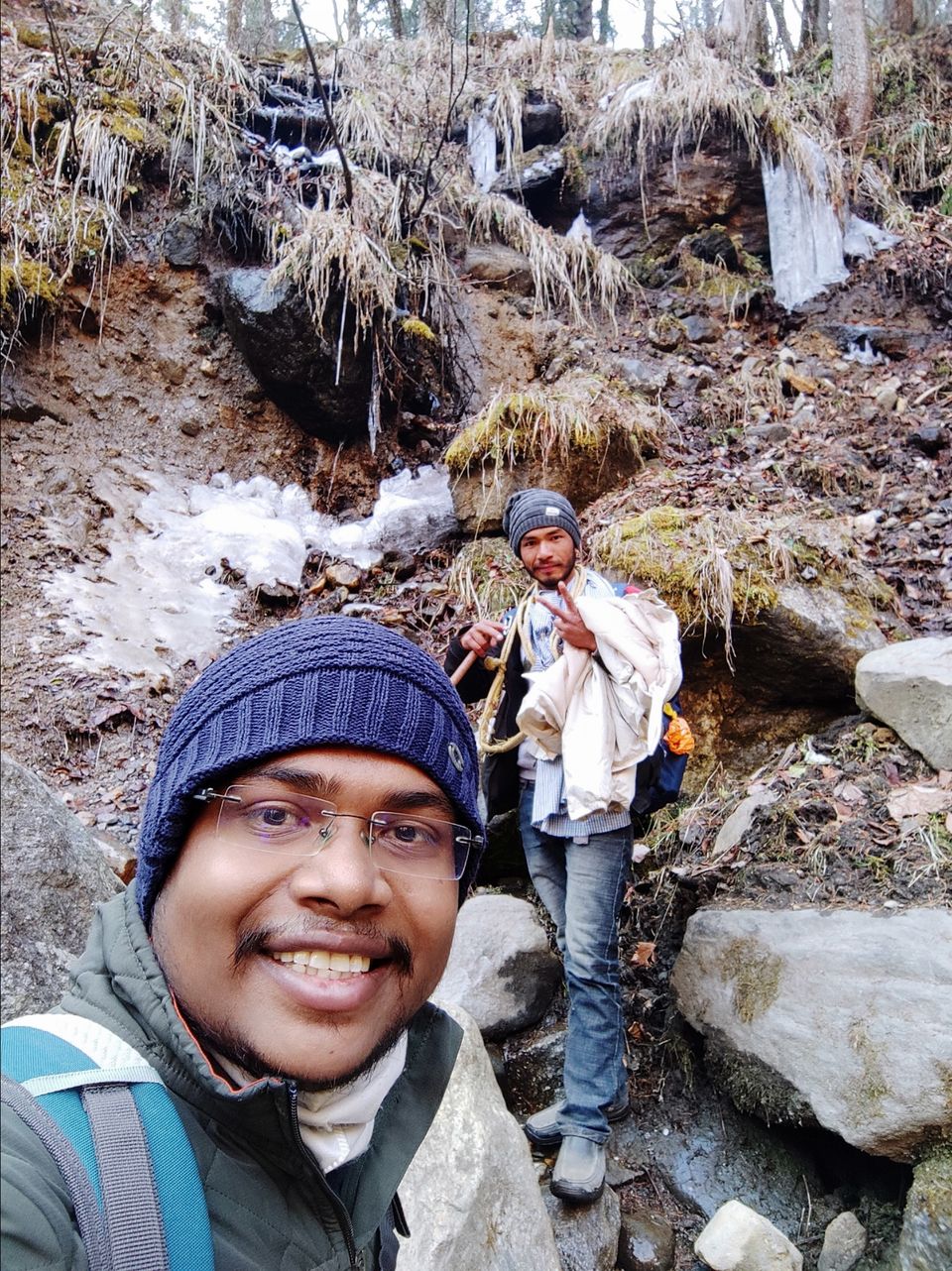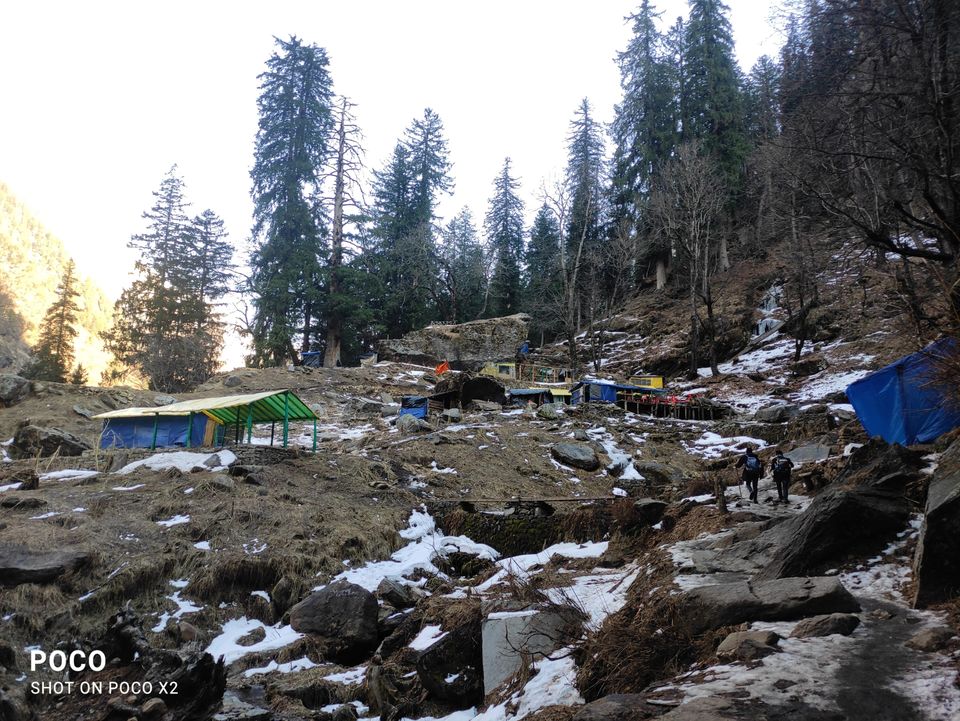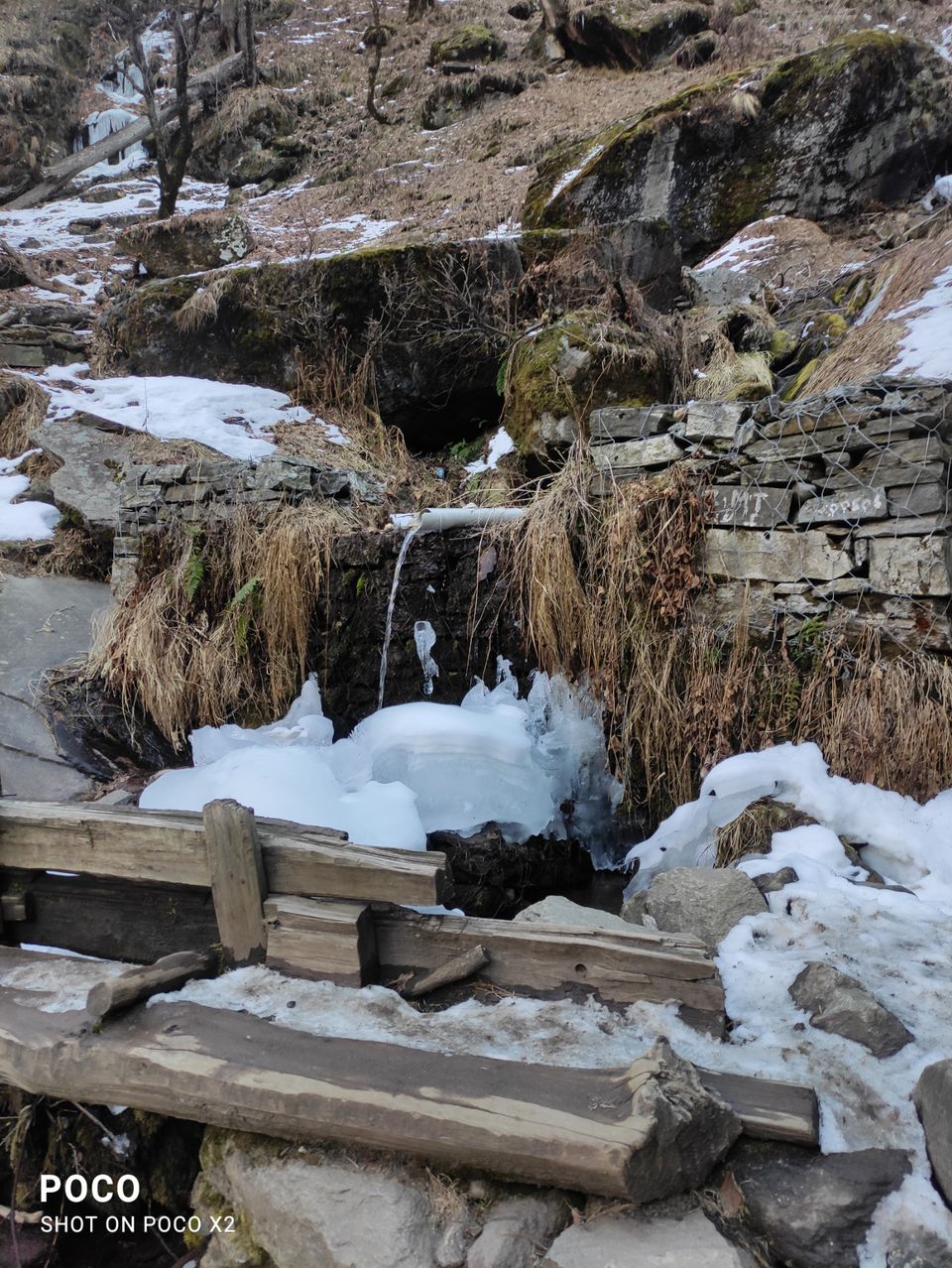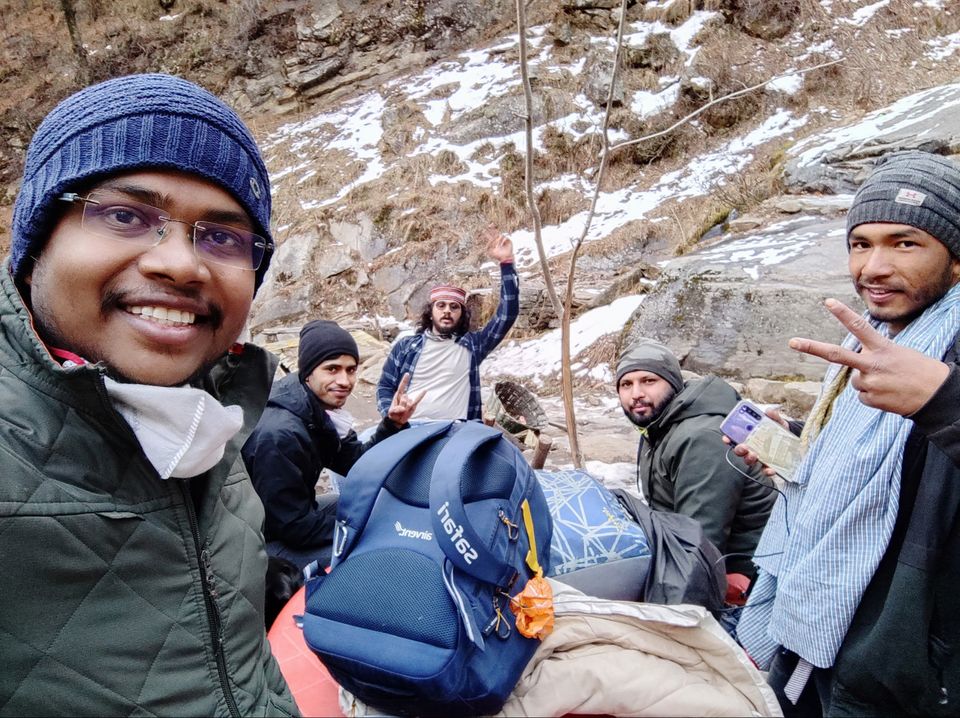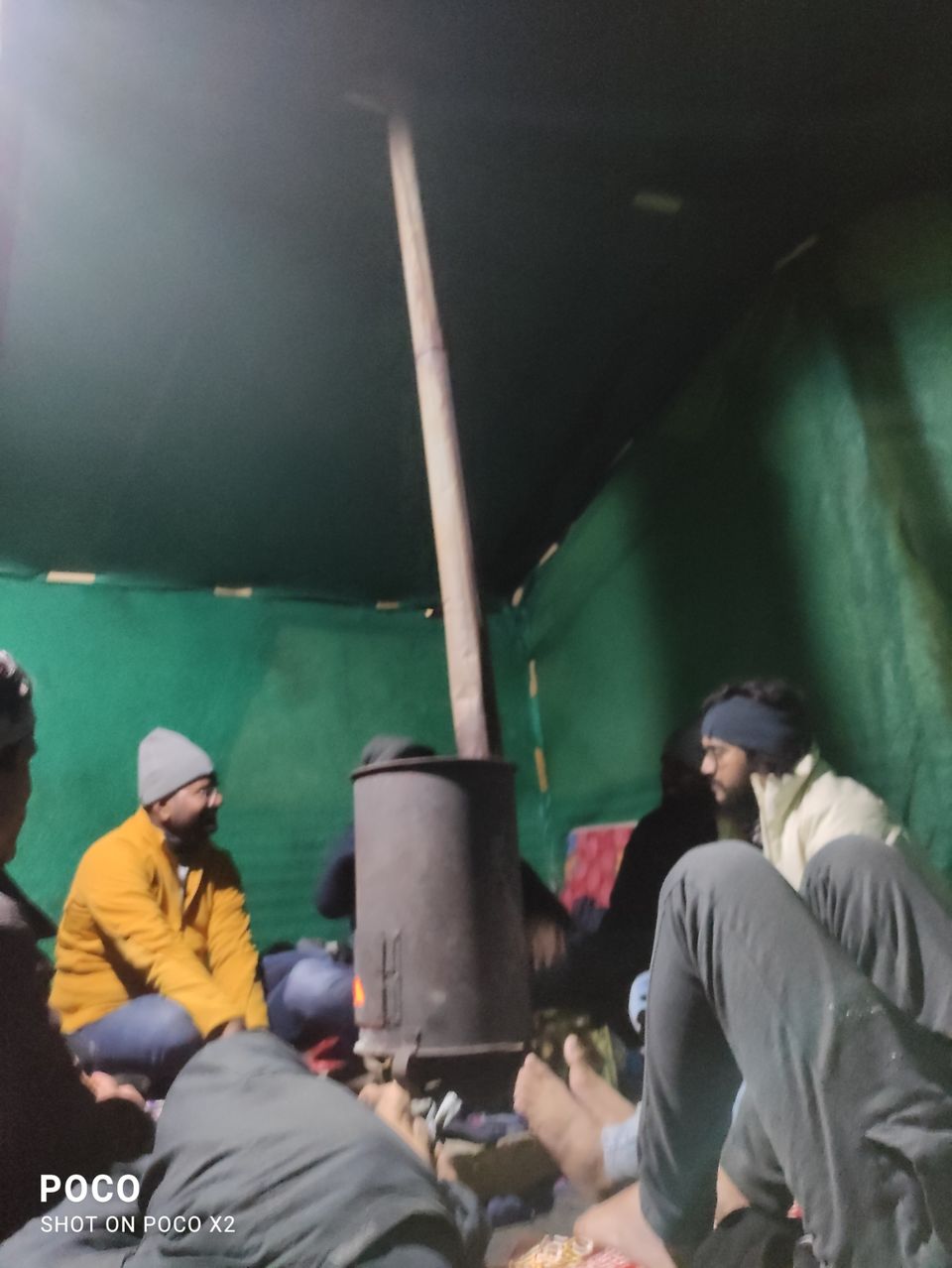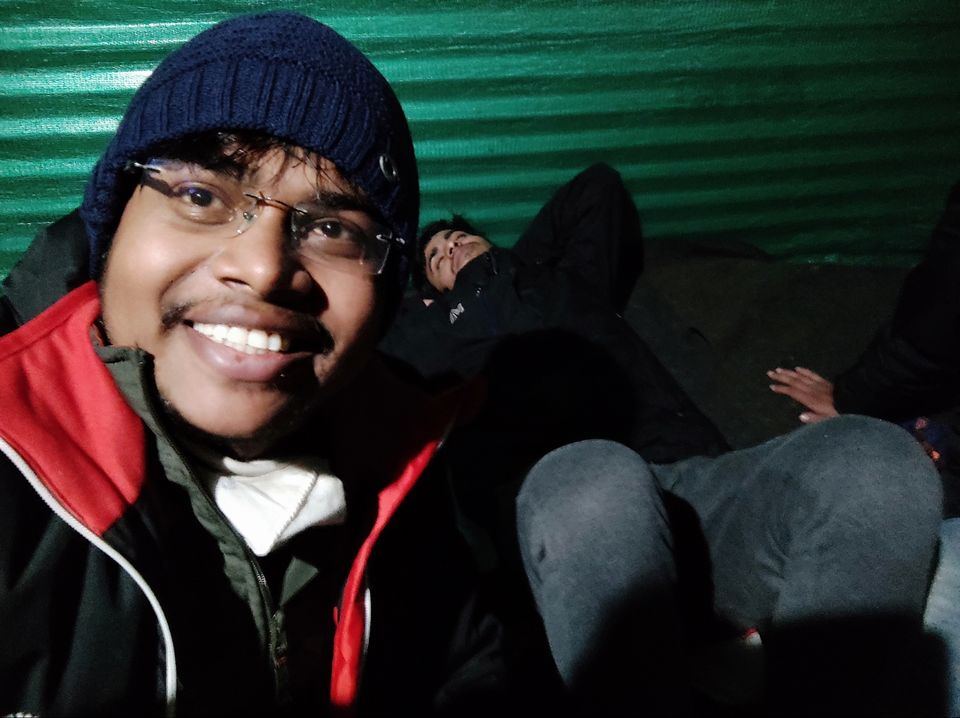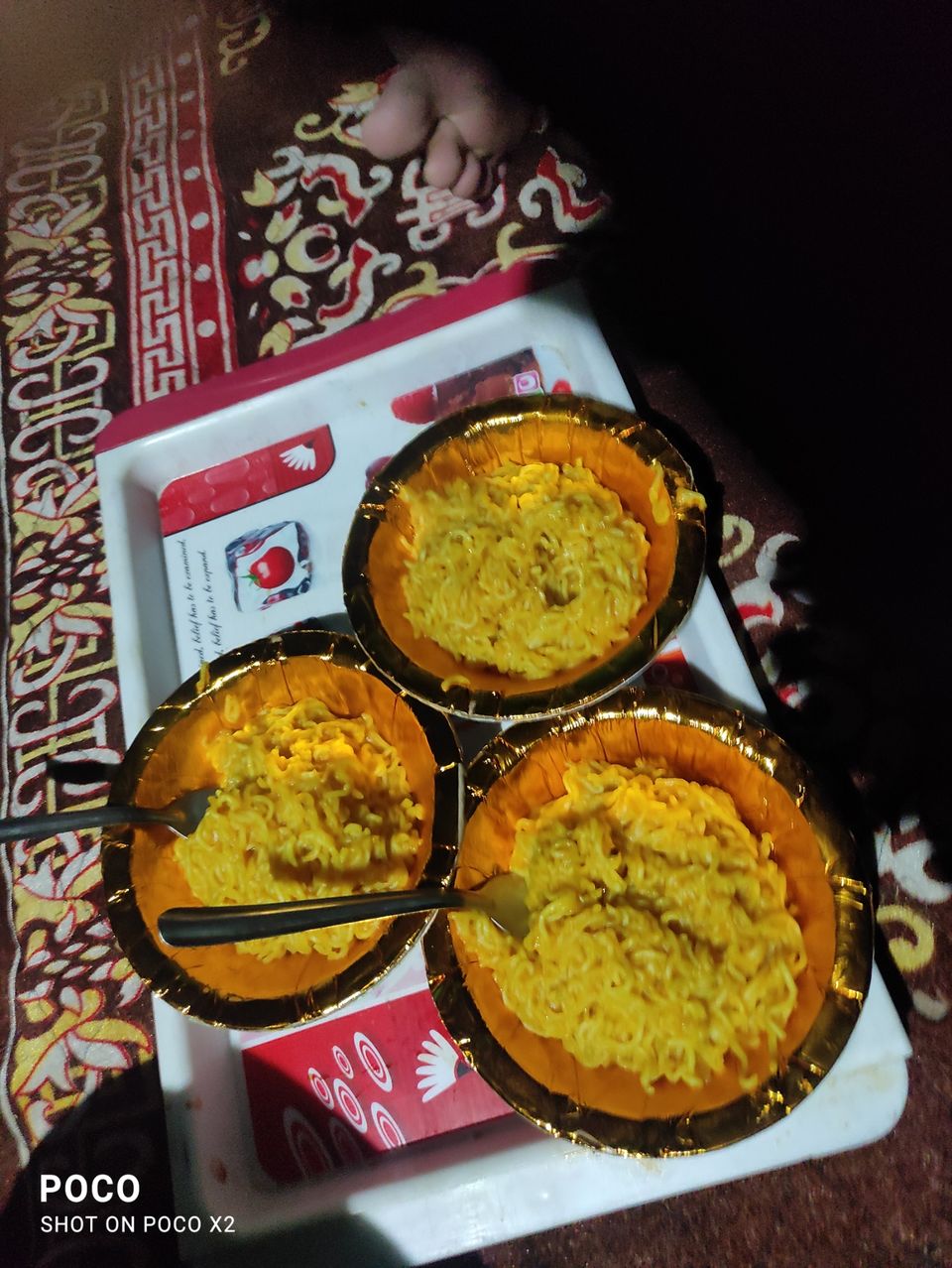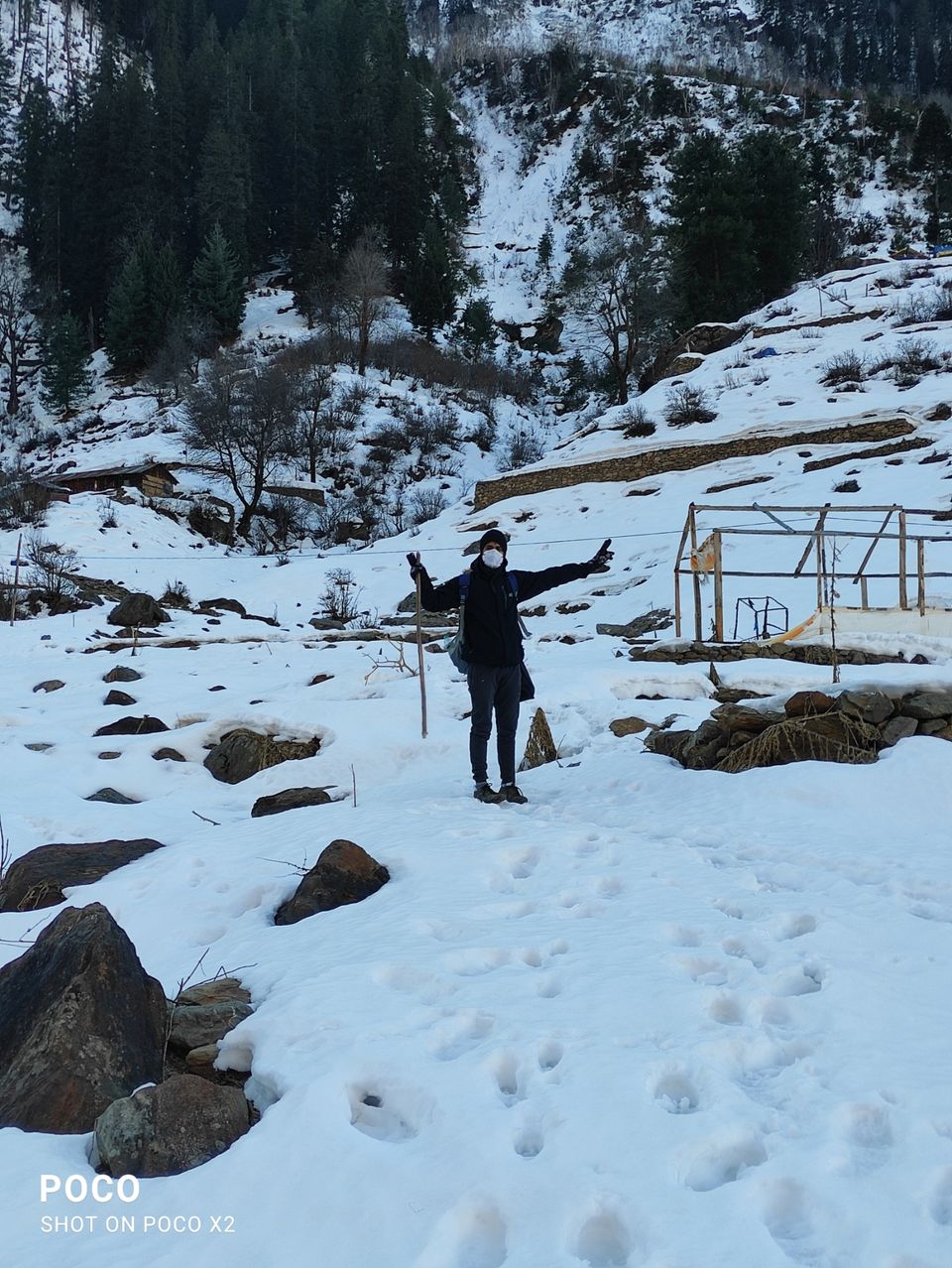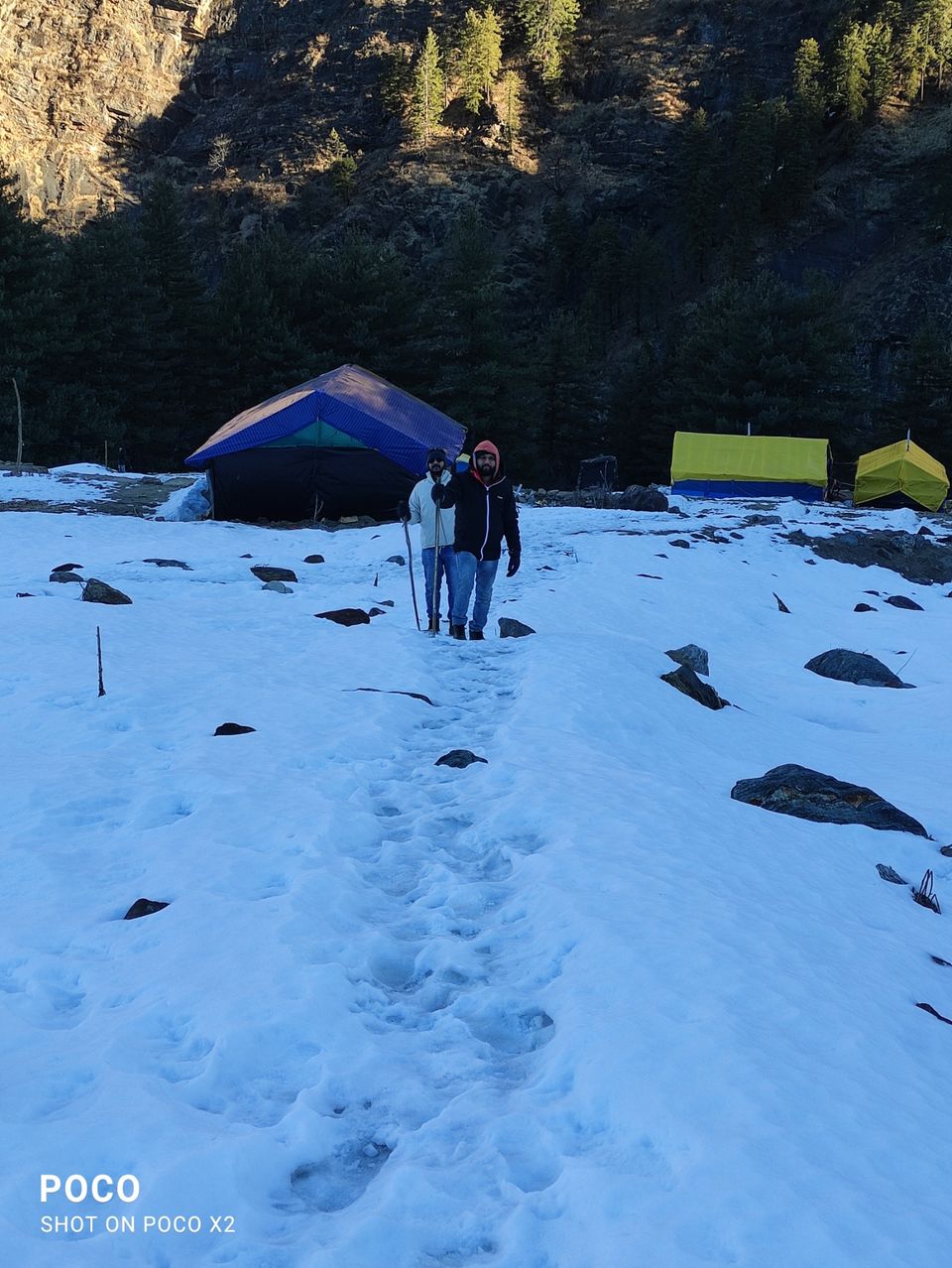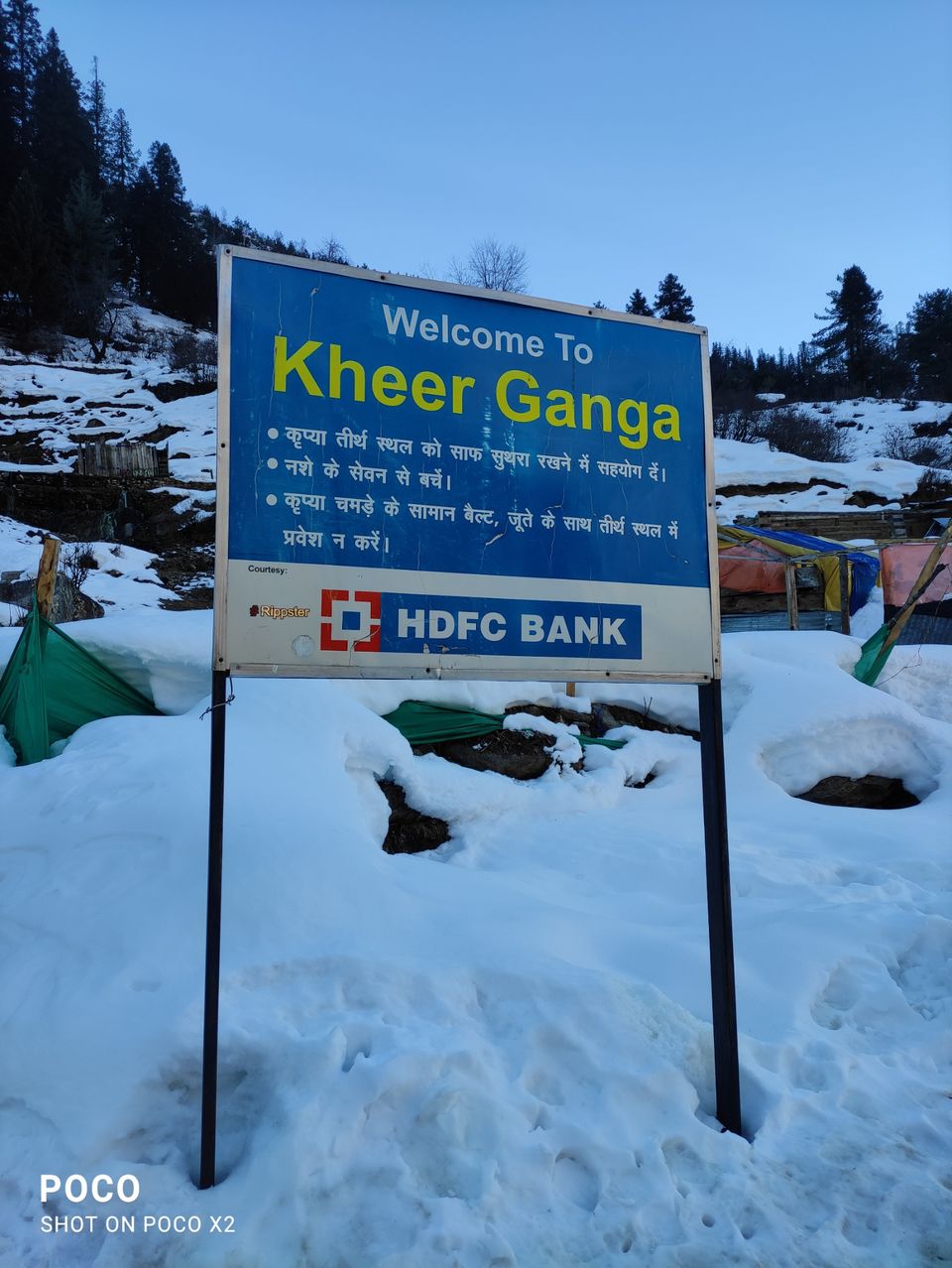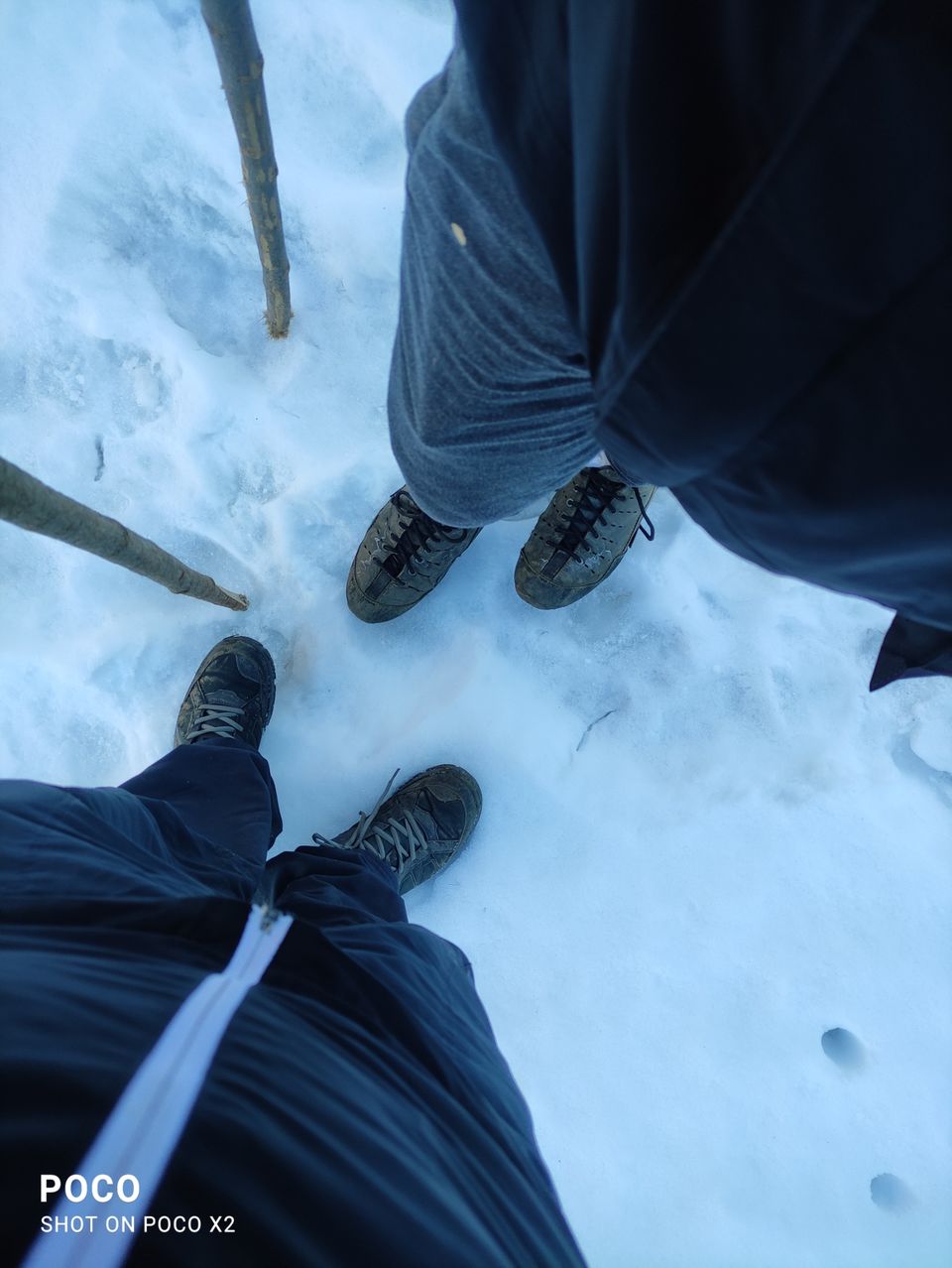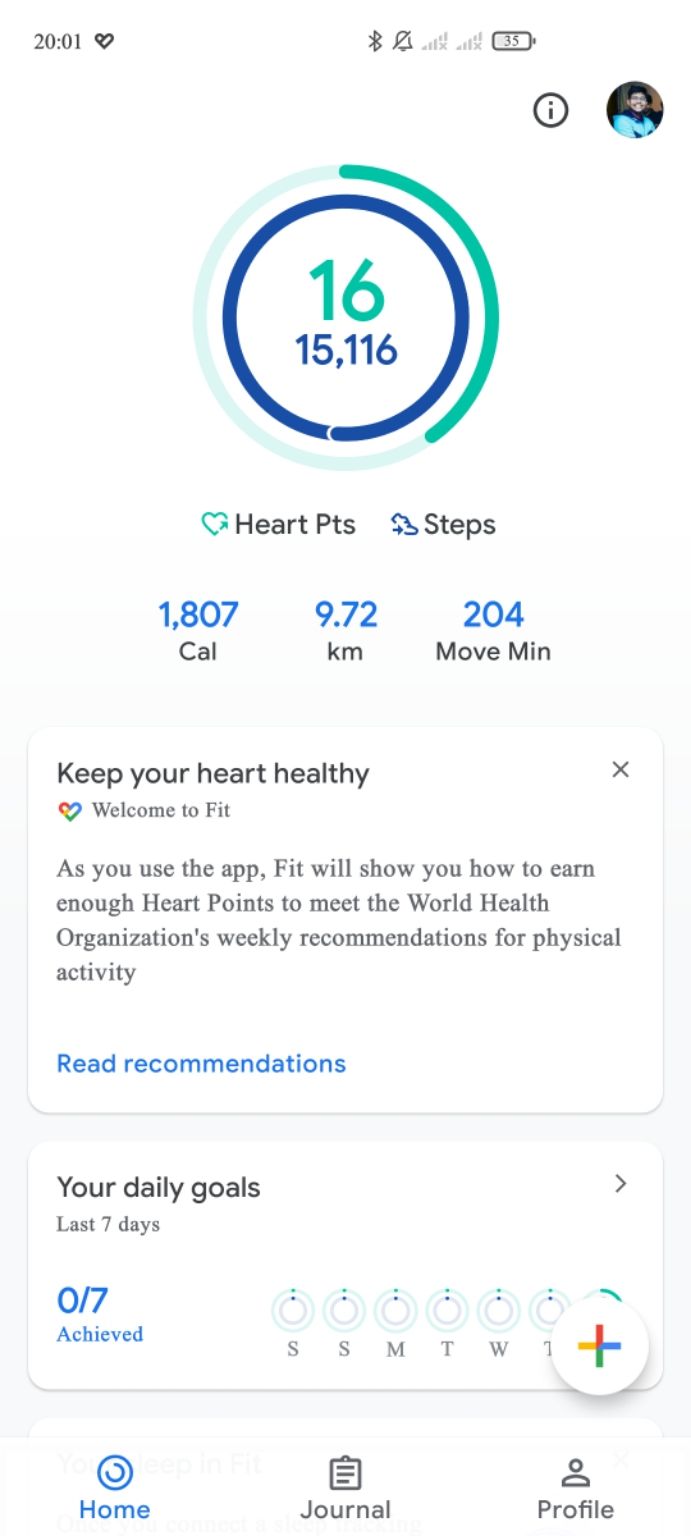 We wake-up early morning around 7:00 AM , at went to the Gauri Kund and took hot water bath and did darshan at Shiv temple.
After having breakfast we started our return journey at around 11 Am. And we reach at barsaini at around 3:30 PM . There se had some refreshments we again started trekking to Tosh village at 4:00 PM . The trek to tosh is very easy and through properly made road. And it took 2 hrs to reach Tosh , at tosh se took A cafe restaurant ( RAINBOW Cafe and Restaurant) ,the manager is very good in nature and very good behaviour. This cost is 1000 rps ( 2 Beded Room with attached WR and with Geyser) and the food is available as per menu , the cost of food item is reasonable there. After having food and some Vodka we gone into our dreams.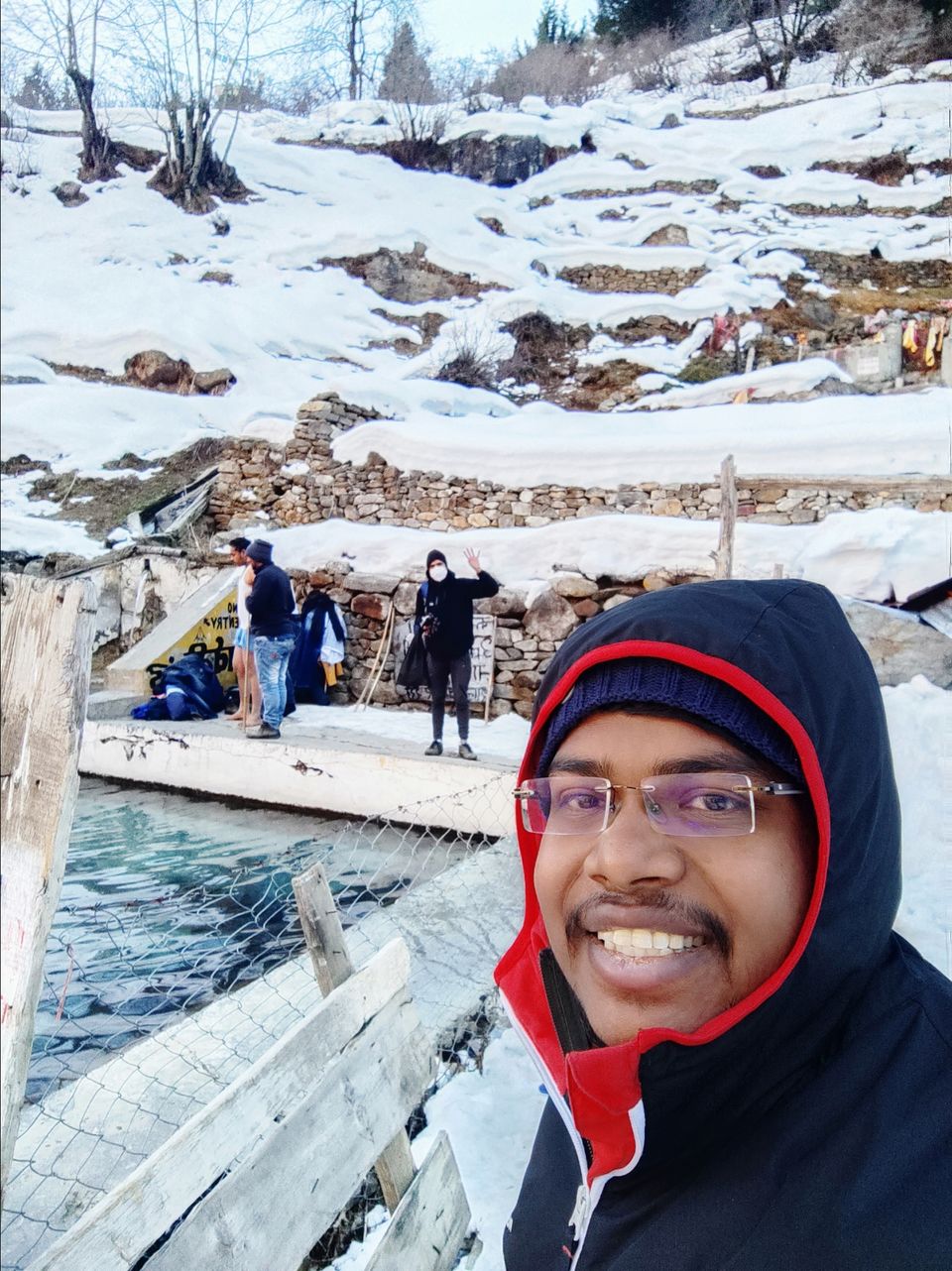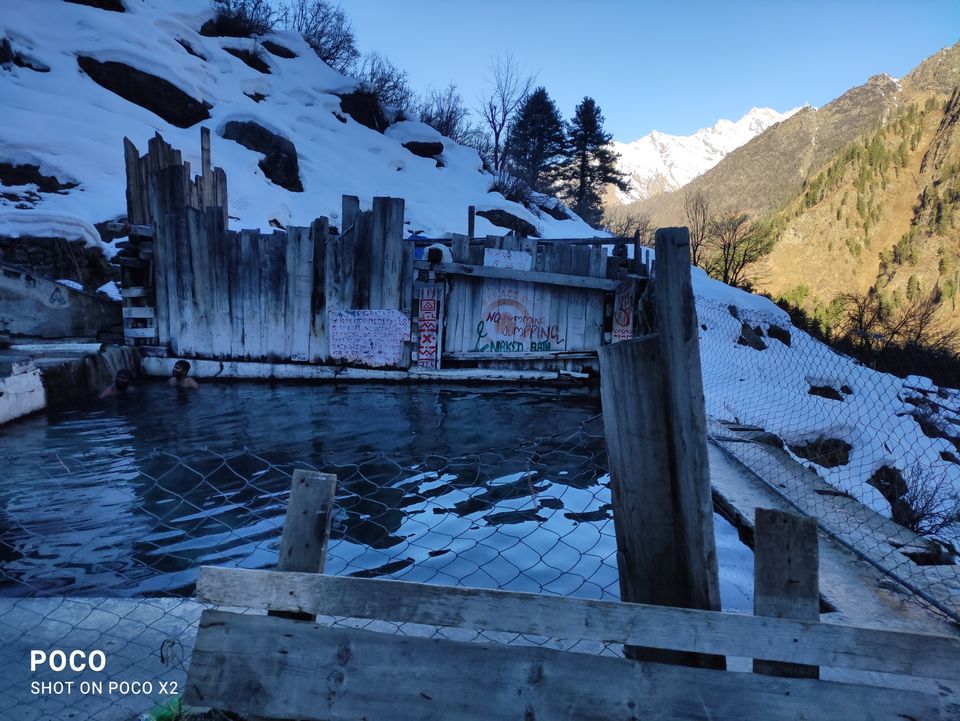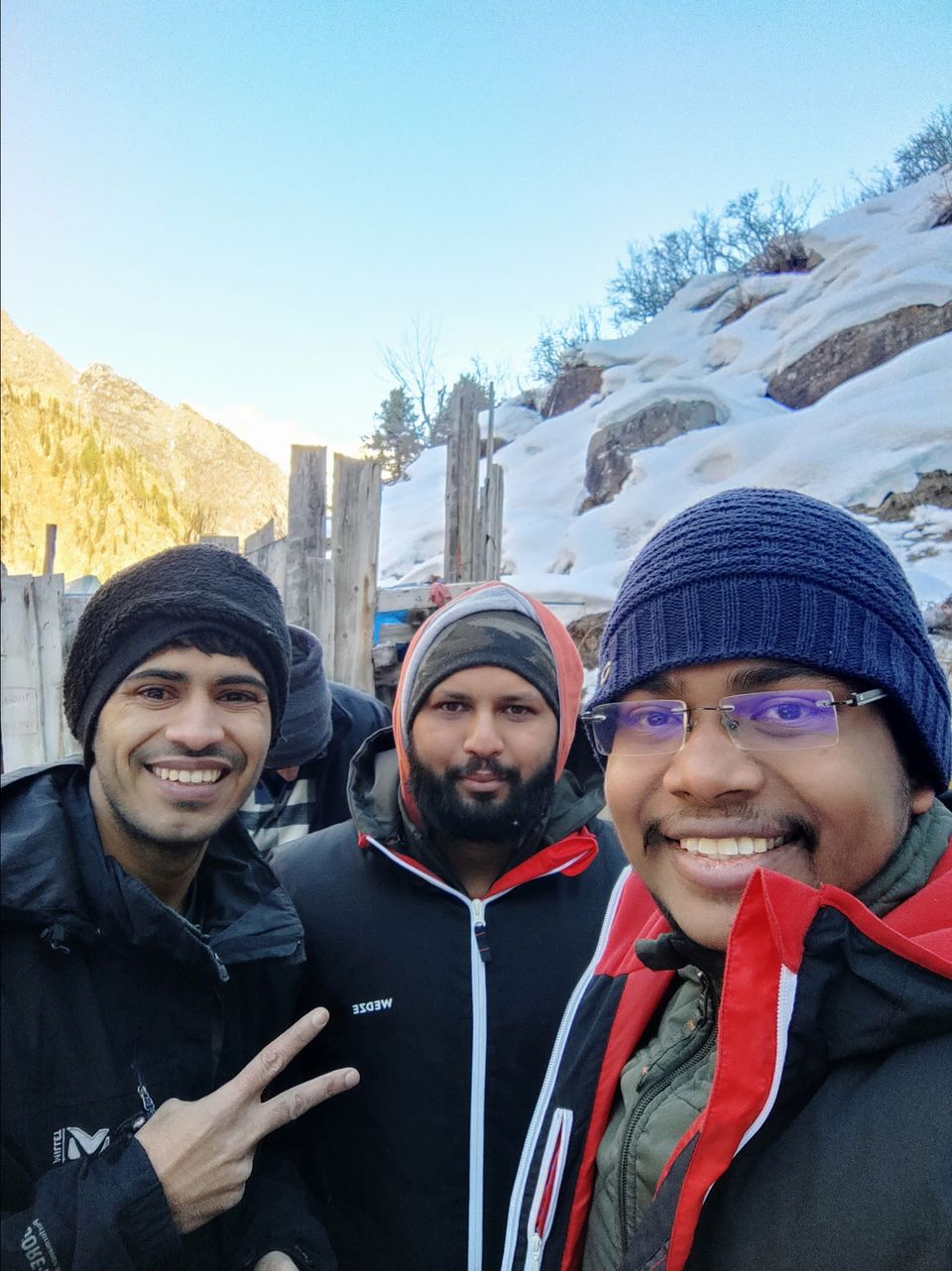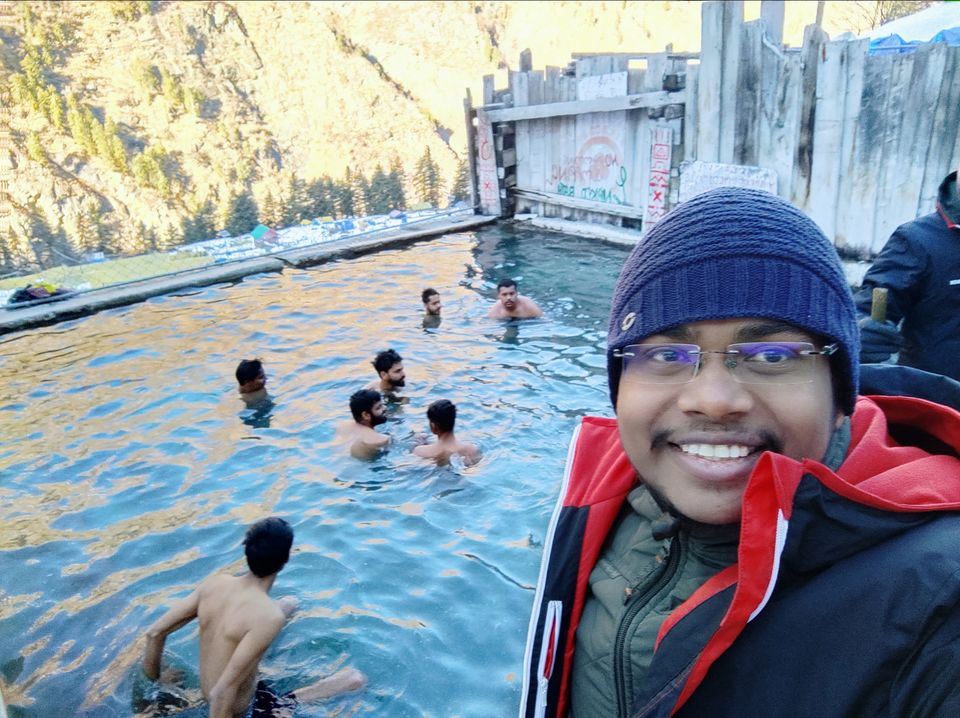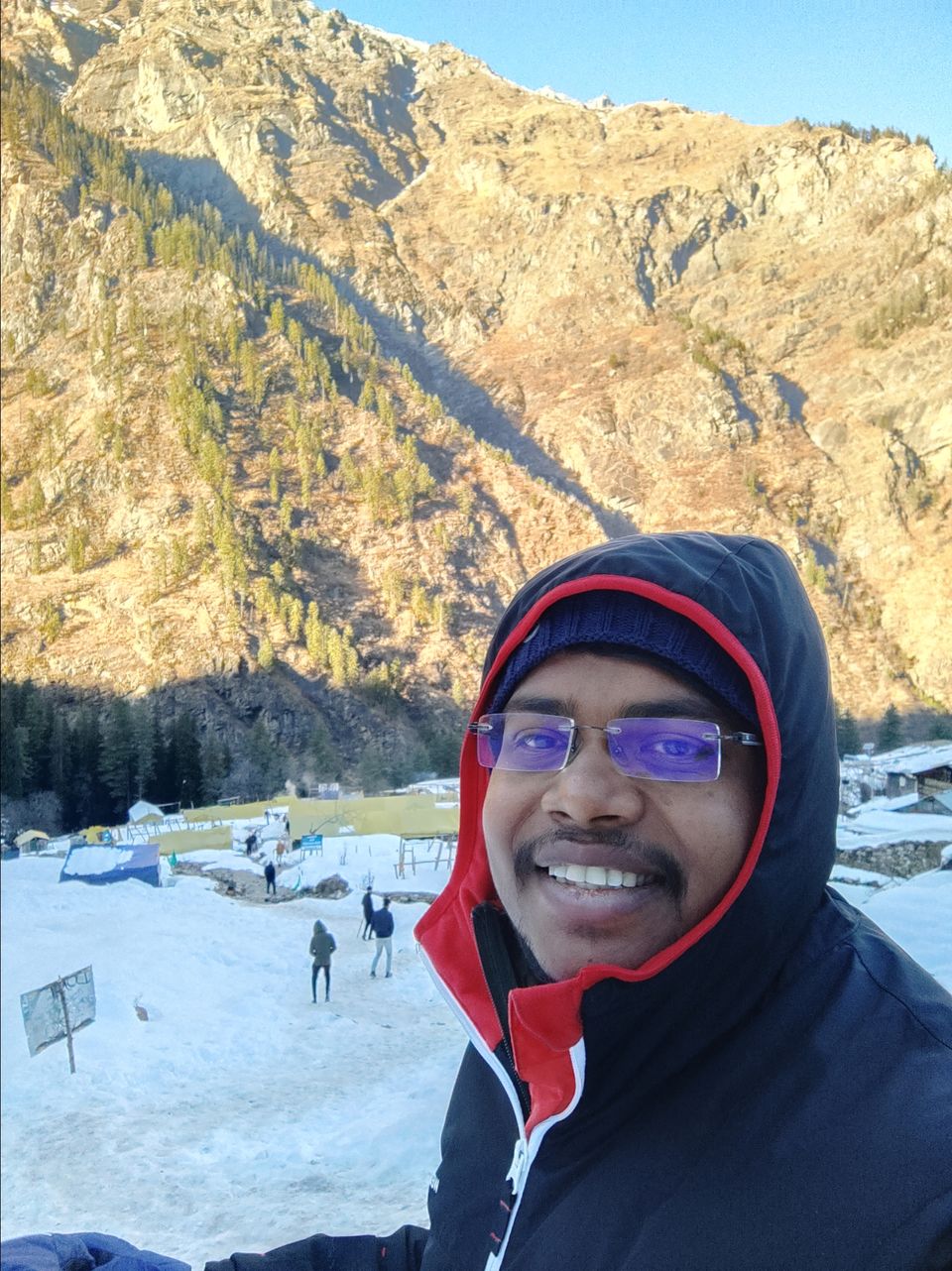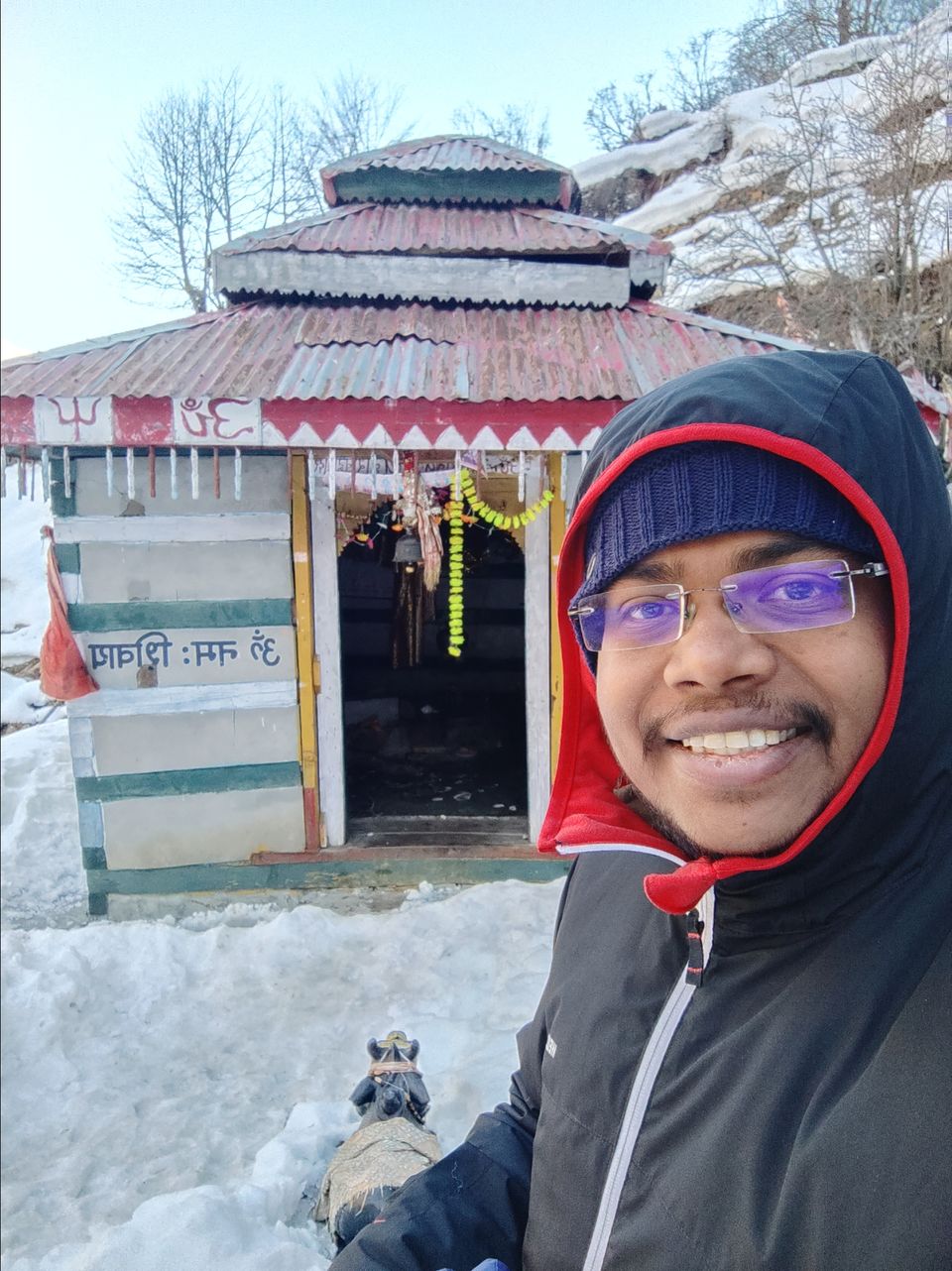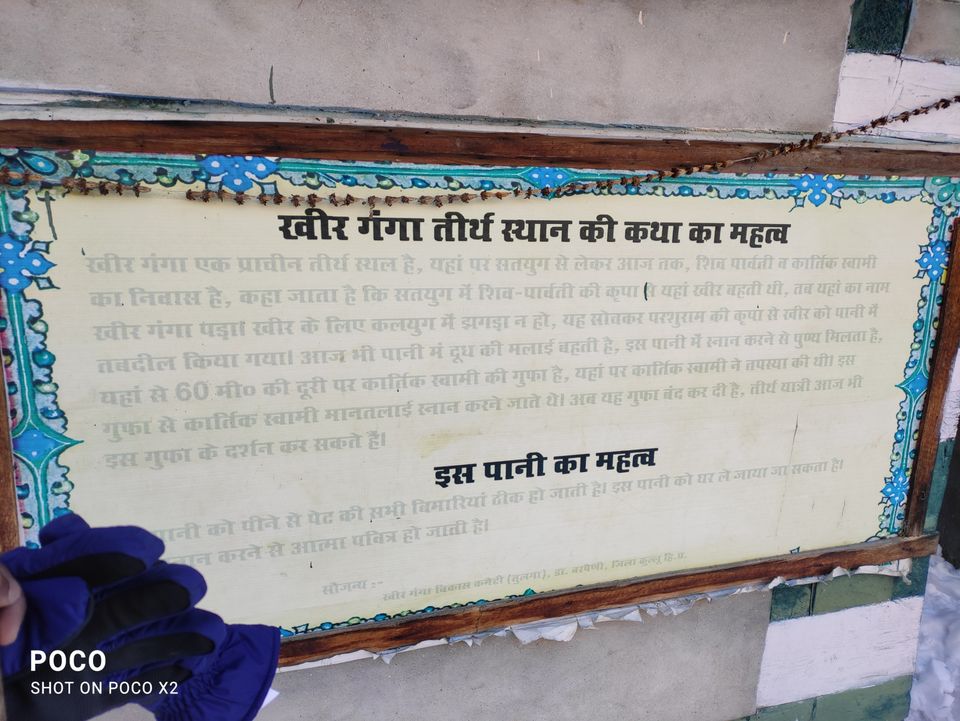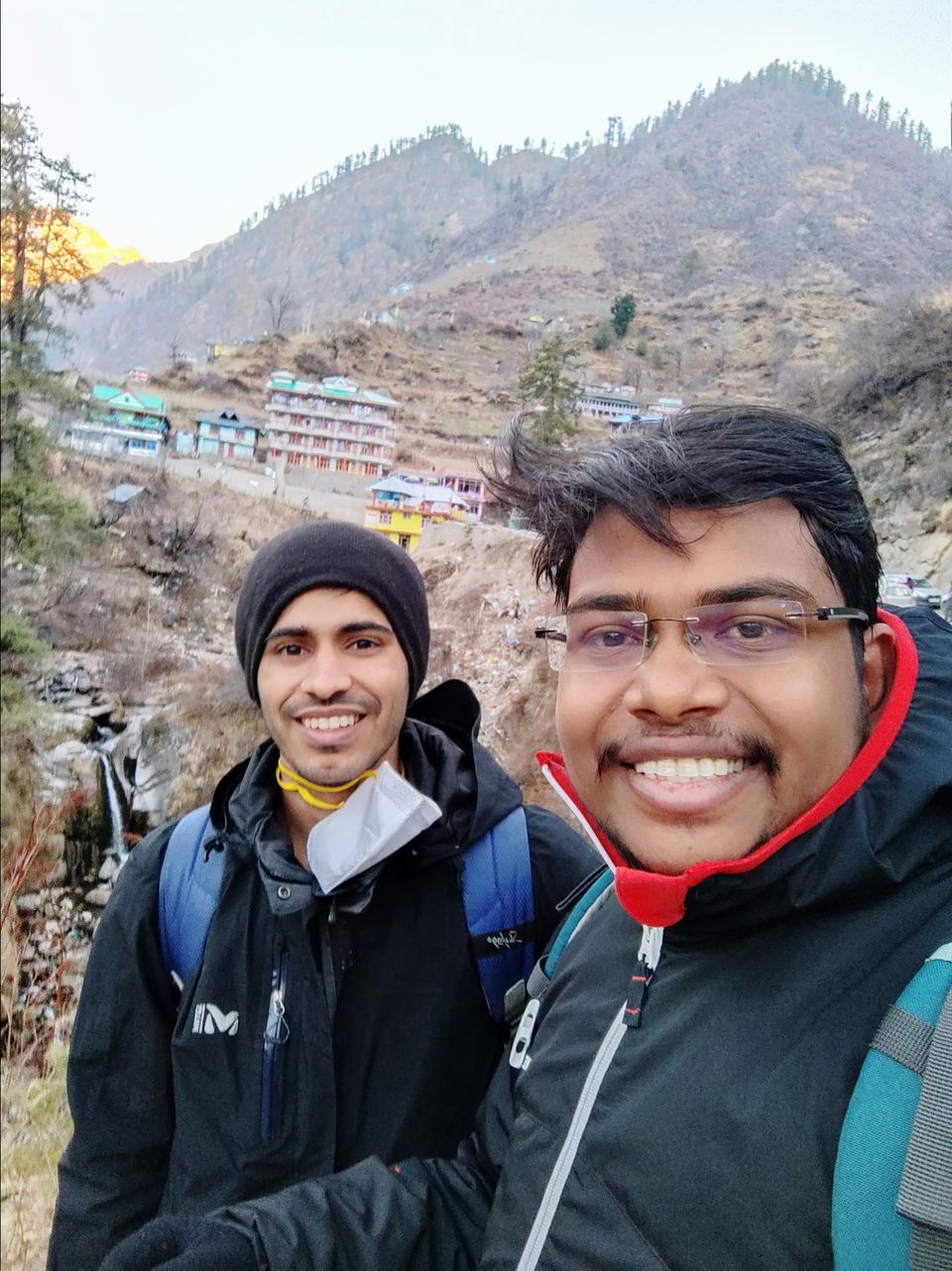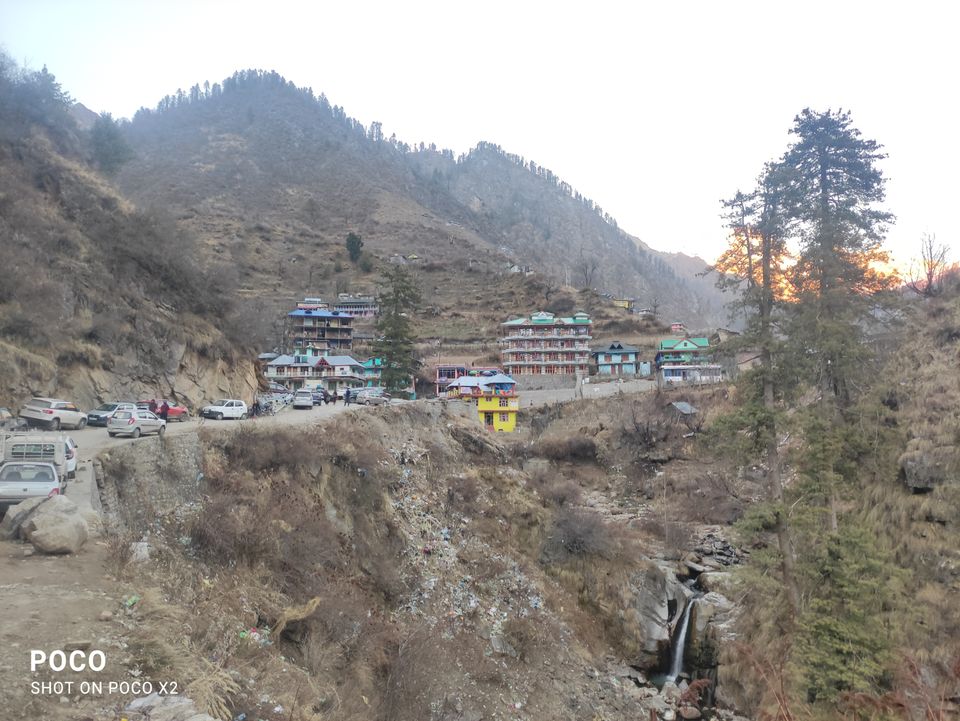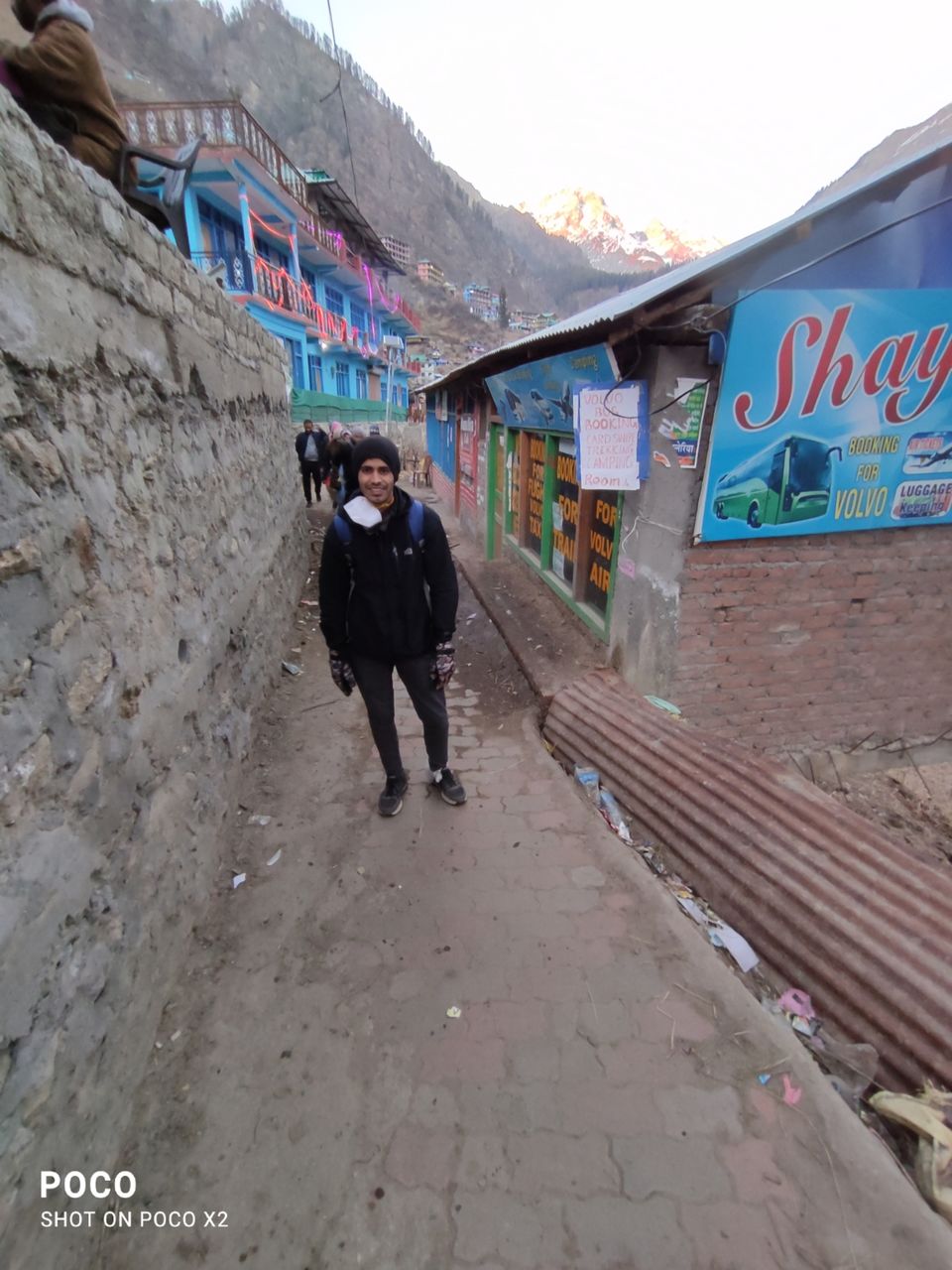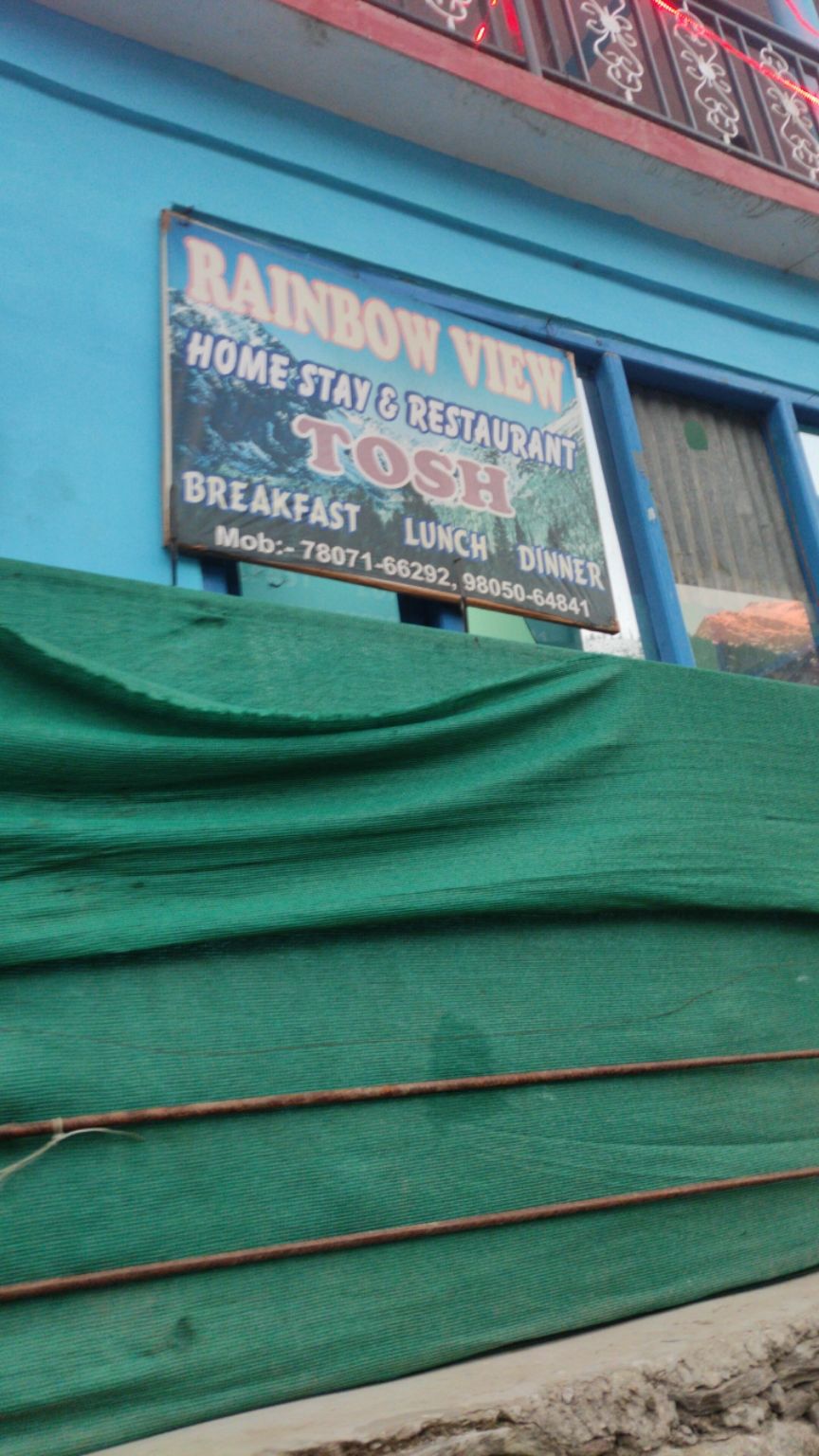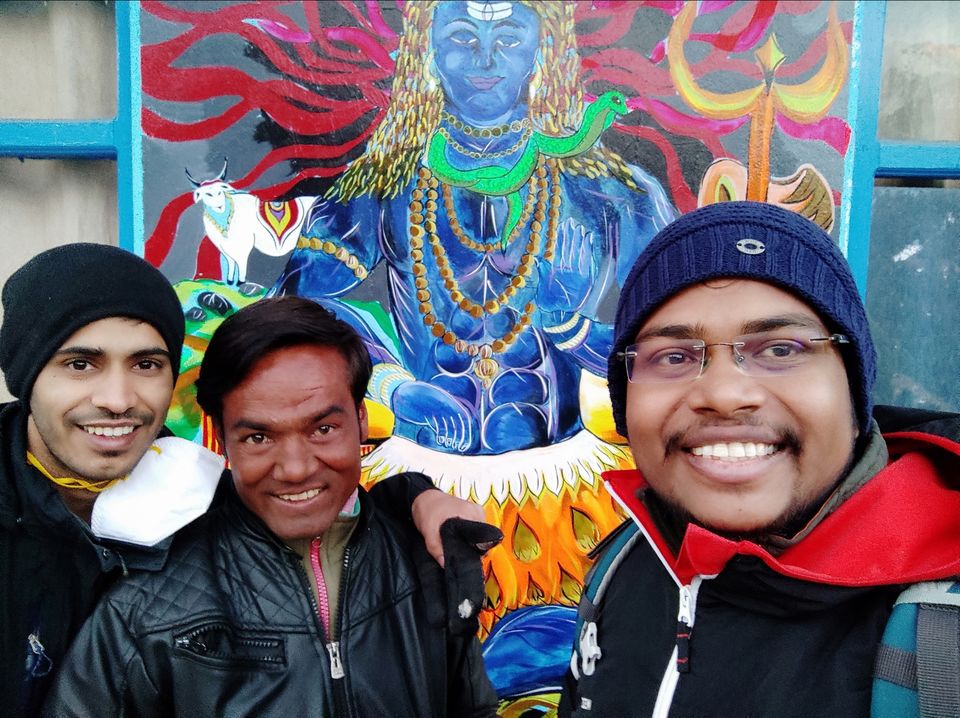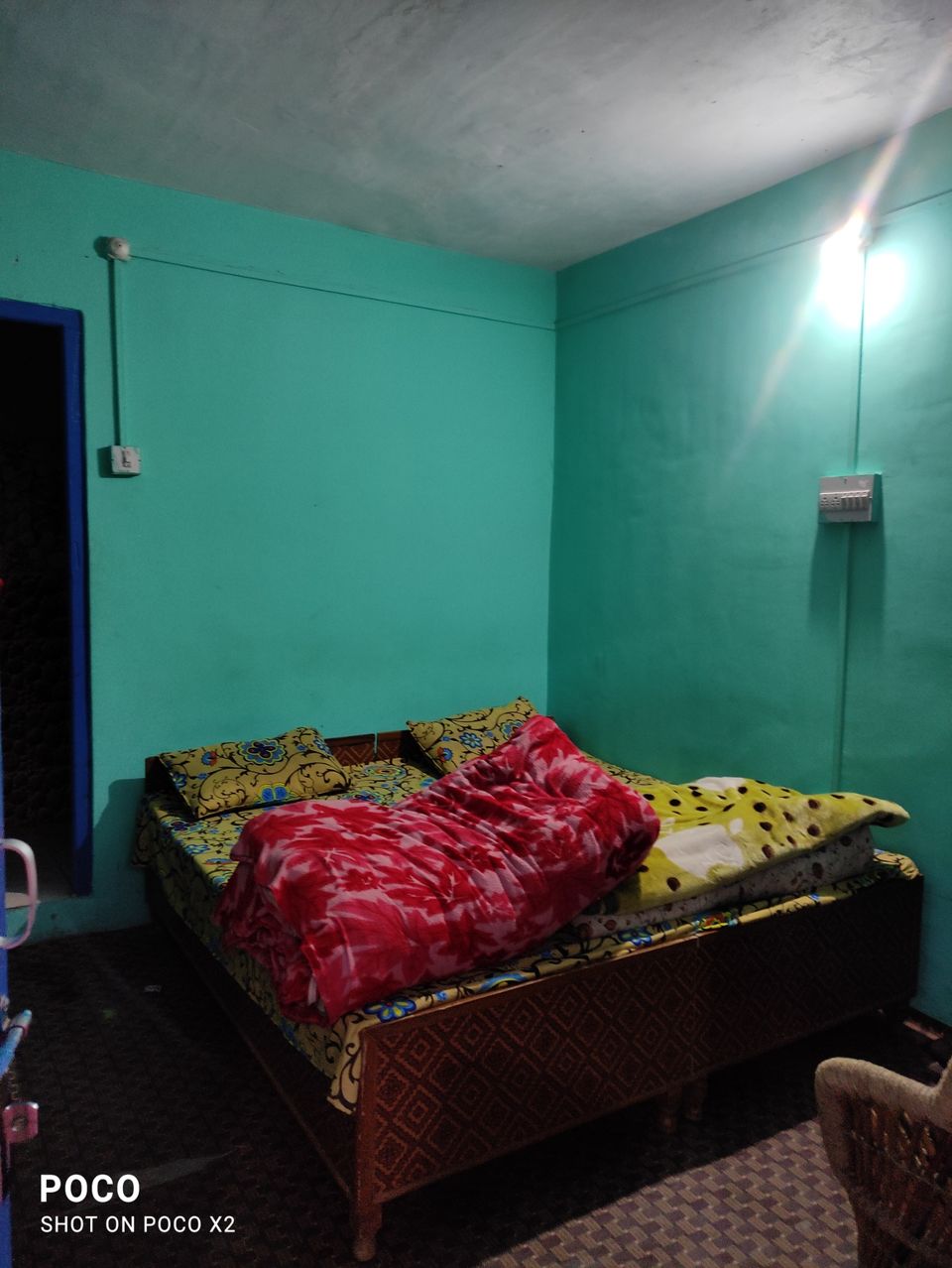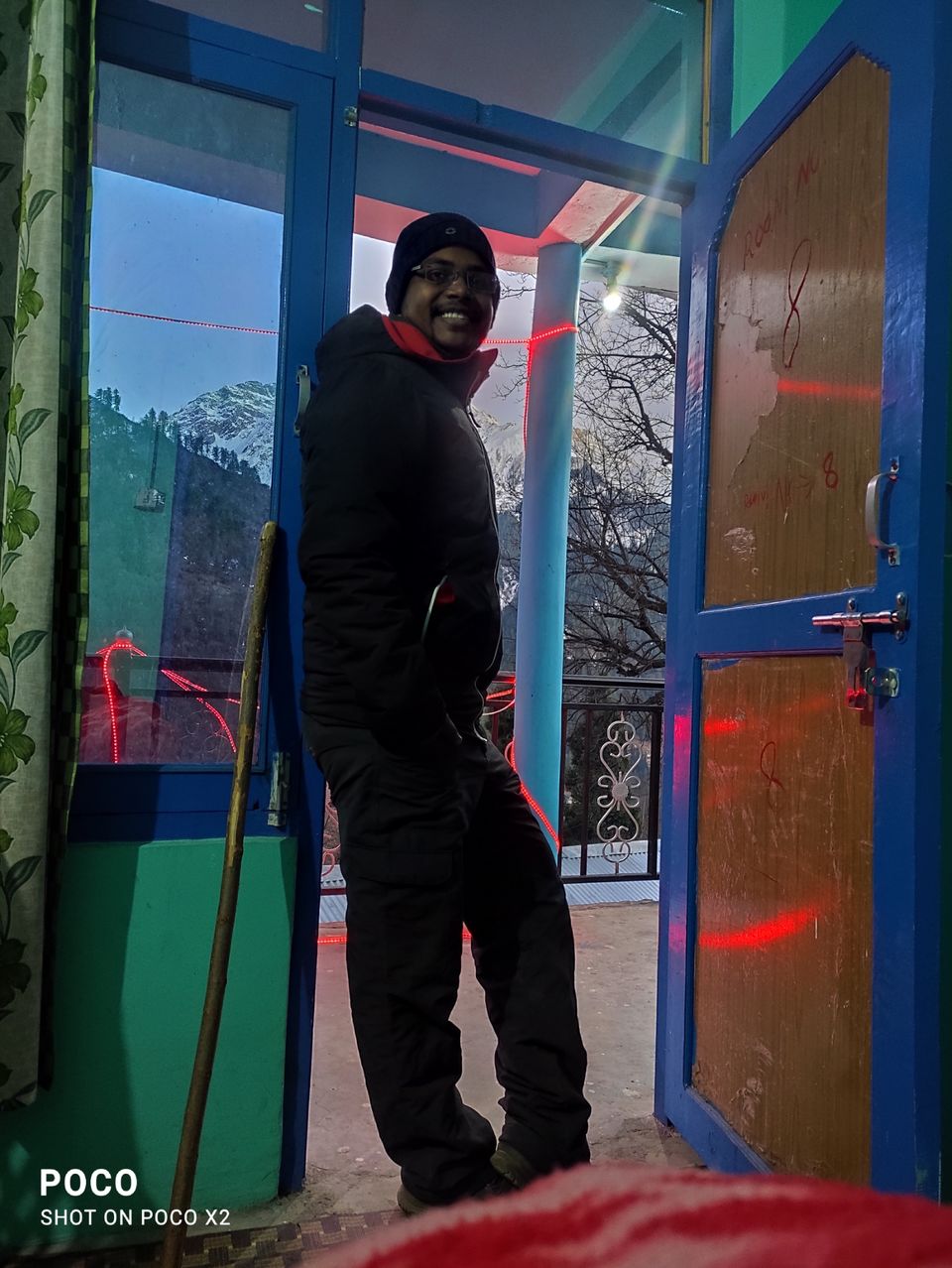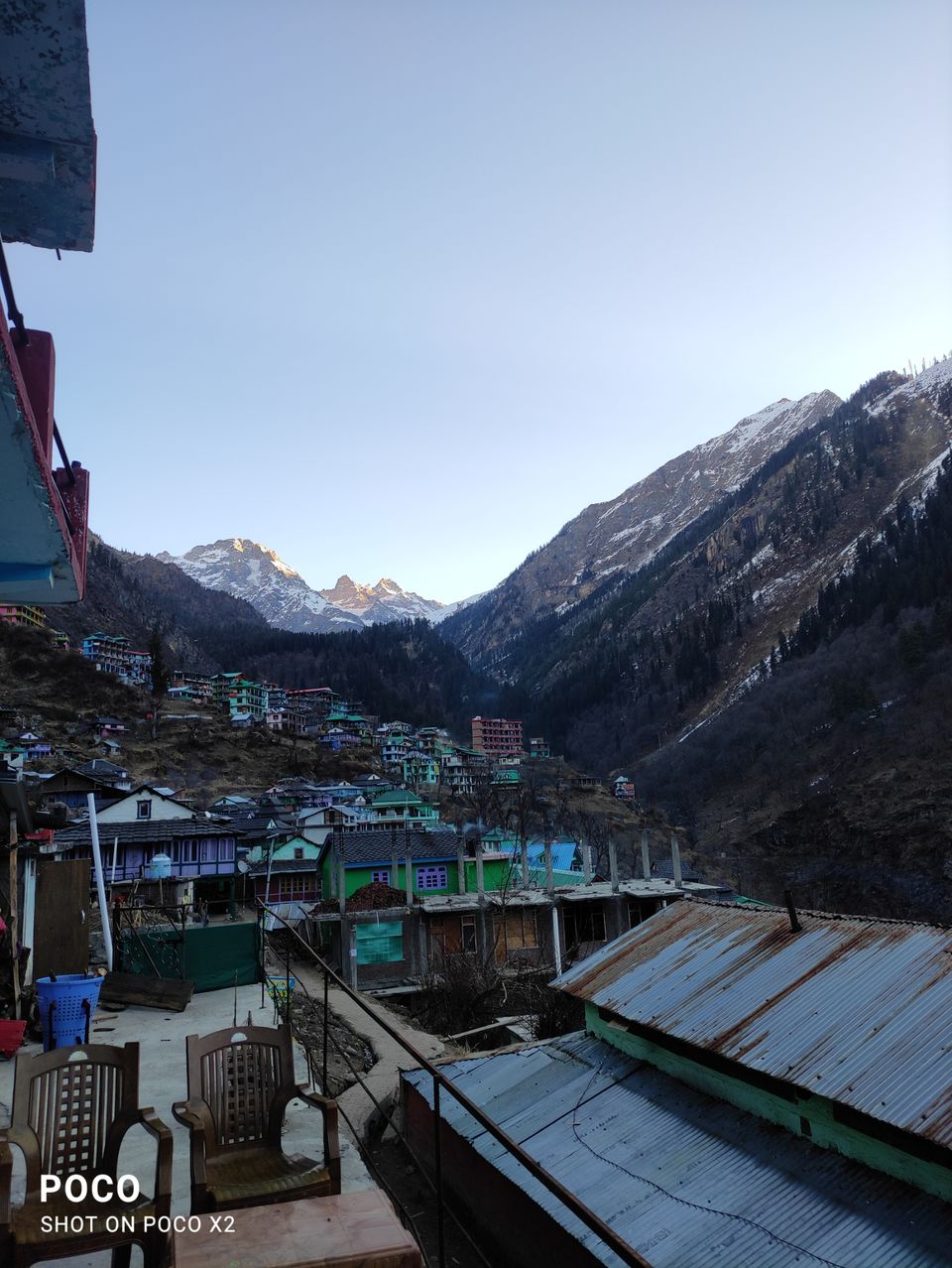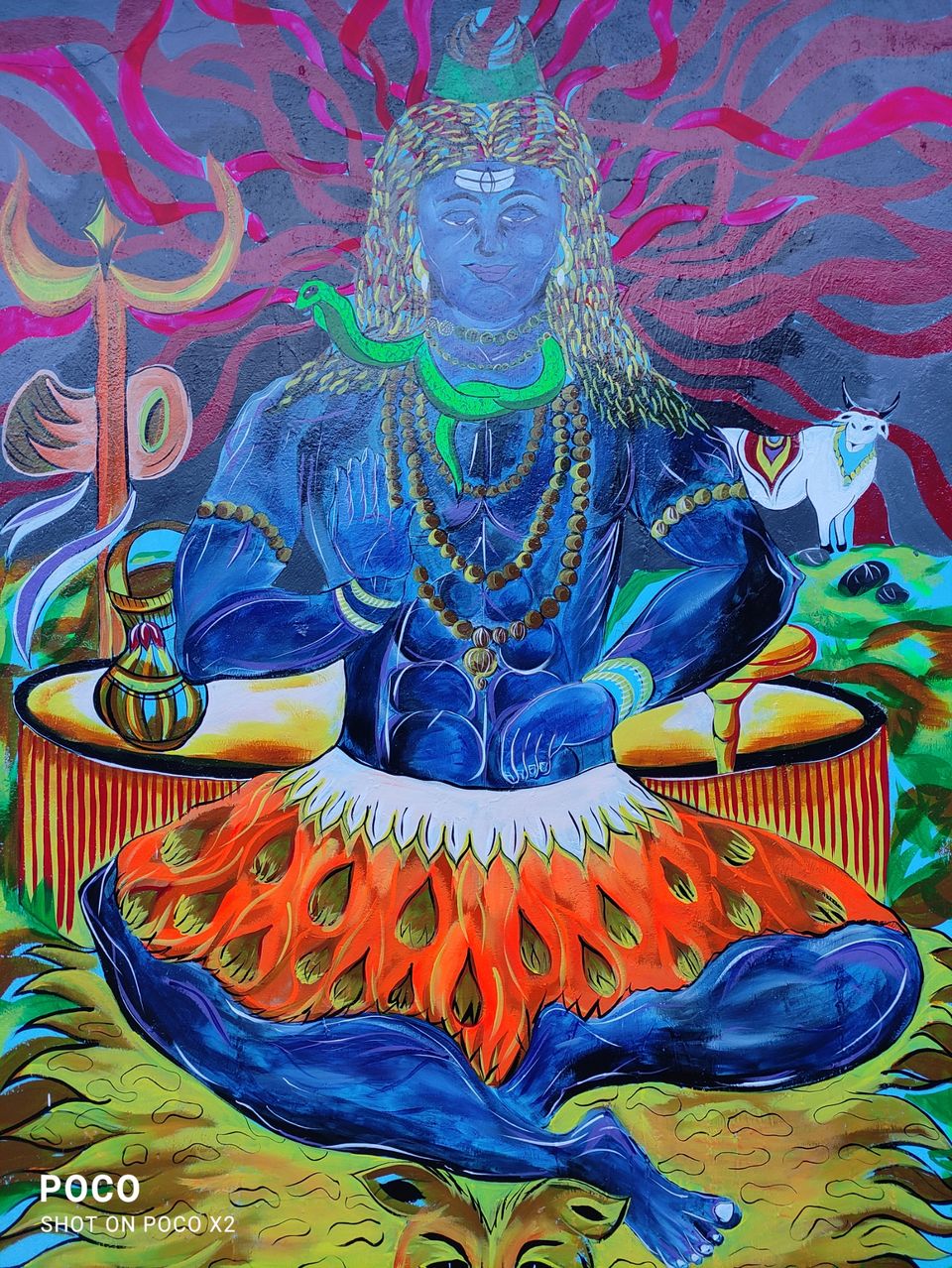 KASOL- MANIKARAN-BARSAINI-KHEERGANGA-TOSH-KUTLA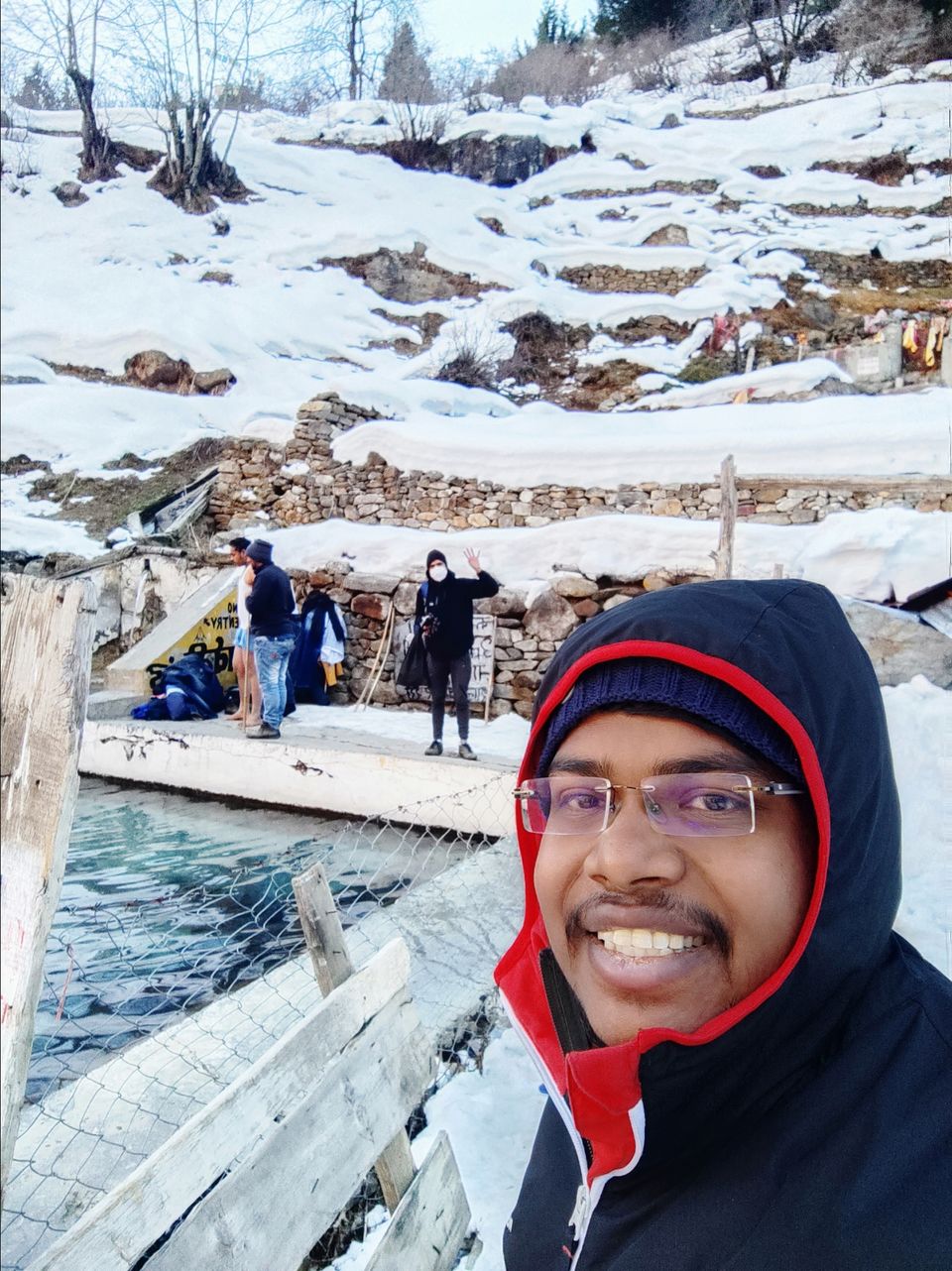 On the day 3 - started with having Full stomach tasty breakfast . And we started(8:00AM ) trekking to Kutla . KUTLA is around 5 Km from Tosh and only way to reach there is to trekking which starts from Tosh village itself via water fall . From Tosh village to water fall took 40 mins and after having some rest we started again reach Kutla at around 9:50 AM . The Nature's beauty out there is so mesmerizing it take off all our leg pain. Full of ice and snow and background mountain covered with ice gives heavenly feelings.
After spending peaceful time at Kutla , we started our return journey to tosh ,it's took 45 mins to trek down to Tosh ,from Tosh we collected out bag and went to Barsaini by trekking down ,from Barsaini Govt Bus service we took bus at 1 PM for Bhunter and reached Bhunter at 5:00 PM , at Bhunter we had some refreshments and took our bus to Delhi . We have returned to delhi unforgettable Memories and Nature's Beauty in mind .
SUMMARY
Delhi to Kasol - Bus (7-800 rps) over night journey
Kasol - take what ever u want ,get fresh
Kasol to Manikaran - 4Km - 15 mins- 10 rps by Govt Bus ( easily available )
Manikaran - Darshan + view + Lunger
Manikaran to Barsaini - 15 Km - 45 Mins - Bus - 40 rps
Barsaini - start point of Trek- 2 Km - by food - 20 mins
KheerGanga trekking Via Nakthan and RudraNaag
Guide - 500 rps per person
Starting point to Nakthan - 2 Hrs
Nakthan To RudraNaag - 2 Hrs
RudraNaag to icing base camp- 2.5 hrs
Icing base camp to Kheerganga - 2.5-3 hrs
At Kheerganga - camp price - 700-1000 per person sharing including food
Kheerganga returning to Barsaini - 4-5 hrs
Barsaini to Tosh - 4Km - 2hrs Trekking - 300 rps by Taxi - 15 mins
Tosh - Cafe Rainbow -500 per person excluding food
Tosh to waterfall ( 40 mins ) to Kutla( 50 mins ) - 5 Km - 1.5-2 hrs trekking via water fall
Kutla to Tosh Return- 40 mins by walk
Tosh to Barsaini - 30 mins by walk
Barsaini to Bhunter - 3.5 hrs by govt bus -150 rps
Bhuntar to Delhi - Volvo Bus - over night Journey .
For More detail -
Contact - 8860045045( only DM and whatsapp) vimlendra.chaudhary03@gmail.com