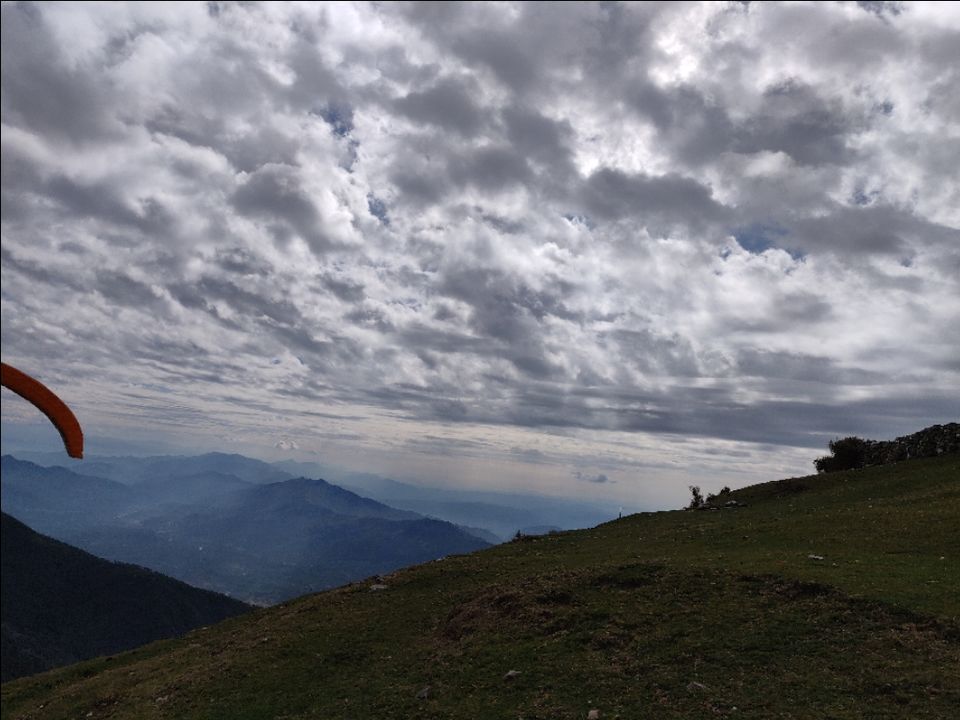 Accomodations that redefine the meaning of homestays, Cafes with food designed to complement the mesmerizing surroundings, Sunsets capable of melting every heart, Adventure that gets the body's center of gravity moving...... All these put together with some garnishing of Buddhist culture, clear blue skies and awesome views of Dhauladhars, is a small town in Himachal Pradesh, Bir.
Around 500 Km from Delhi and 200 Km from Chandigarh, Bir gives an option for a secluded weekend getaway from these places. One can either opt for an overnight bus journey or 10-12 hour drive. There are many nice AC buses available from both these places.
Bir, a small town, is located in Kangra District of Himachal Pradesh. From past few years the name of Bir has been a synonym with Paragliding as the place is one of the best Paragliding Site of the world.
I am not going to write much about Bir or things to do around here as Google can tell you a lot about this but I am going to write about a gem we found during our recent trip to Bir......"Parvatah"
You fall in love with this place as soon as u step in. This place sets a benchmark for places that name themselves as Home stays or Hostels. Parvatah, a boutique home in the lap of the Dhauladhars, is perfectly designed with a blend of innovation and luxury in a traditional home stay.
The host couple Nitish and Ishani, go an extra mile every time to make your stay comfortable, exotic, memorable and you end your stay definitely with some new friends. They will help you to plan your entire trip and day outings with some best recommendations for food and local sight seeing. There is one more host about which I am not going to write.
PS: Get surprised when you are welcomed by this host.
It is located around 3 km from Bir Bus Stand, and around 5 km from landing Site.
There are 4 rooms in this property- Nanda Devi, Everest, kanchenjunga, Annapurna. As the names suggest, the interiors of rooms are themed on these mountains ranges. Everything you find in the rooms clearly depicts Nitish and Ishani's love for mountains and travel. They have beautifully curated the rooms with some of the things they collected while travelling. The rooms are decorated with too many small small articles which directly relate to these mountains and it feels like every article present in the room has a story to tell.
Every room is equipped with WiFi, a Bluetooth speaker which can be carried along during your stay, small but nice washrooms, Comfortable bed, fine lights and all necessities. The common sitting area outside the rooms has board games, books, guitar and comfortable seating to relax. They have a cafe named "Ara" on the terrace and what else could you ask for. The food is simply delicious and I can even use the word exceptional for the food..... Munching your meal with a view of sun setting behind the mighty and snowy Dhauladhars, is a lucky catch staying at this place.
The hosts have kept in mind almost all travellers needs while designing the property.
The staff here is polite and courteous and the level of dedication they put while serving is just amazing.
Nights can be enjoyed on the roof top cafe, where you get a DIY Barbeque. Just sipping your drinks with a self cooked live barbeque and some awesome snacks is just another way to enjoy the silent evenings of mountains. Try the Himachali thali and dragon Momos in the Ara Cafe for something you have never tasted before.
Things to do nearby:
- A small trek to a nearby waterfall
- Needless to mention, Paragliding. You are in glider's heaven.
- A lot of monasteries particularly Chokling and Sherabling
- Shopping in local Tibetan Market
- Explore some wonderful cafes nearby for finger licking food. Follow the recommendations of your host and you will find some really beautiful places.
- Explore nearby tea gardens of Palampur
- Visit the Pottery Center in the nearby village (Around 20 km from Bir)
Follow the guidance of your hosts and they will suggest you some of the best places to eat and visit.....
You come to this property as a visitor but definitely leave with some friends.....
"Properties like these are benchmark for people who call their places as homestays or hostels" Places like these are born when entrepreneurship meets passion.