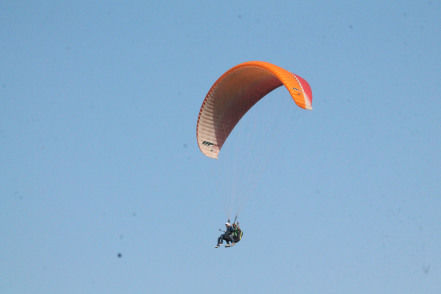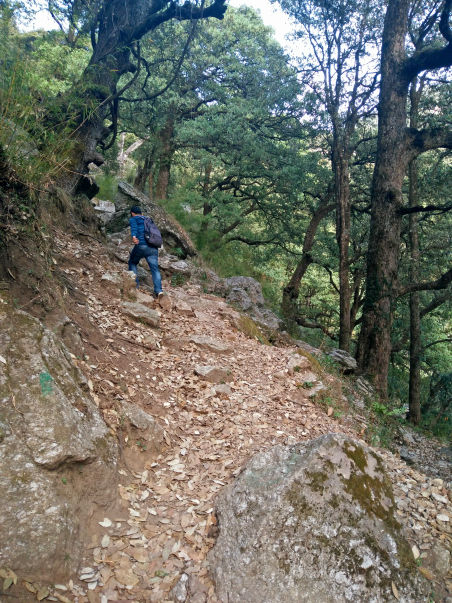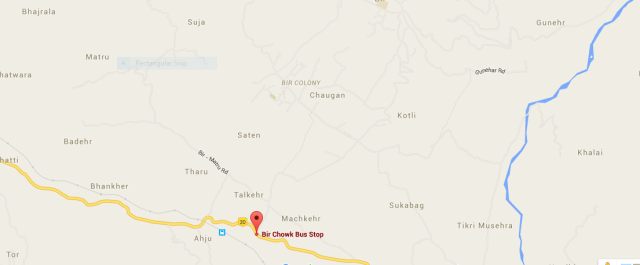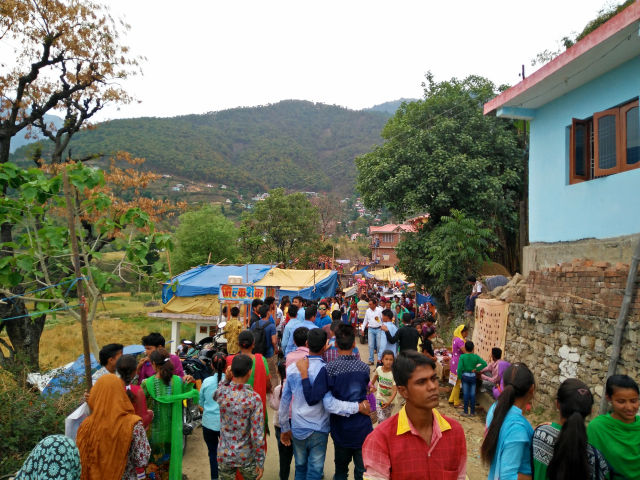 What is Bir Billing?
Bir (बीड) is a village located in the Kangra district of Himachal Pradesh and is rightfully considered the heaven for Paragliding. The para glider is launched from Billing, 18 km north of Bir, and one glides down from Billing to the Landing Site at Bir. The names of the two places are therefore used in conjugation as Bir Billing.
What is Bir Billing famous for?
Bir Billing is famous as the Paragliding capital of the world. Bir Billing is also famed for its soulful Tibetian monasteries set amidst scenic and peaceful settings. There is a sizable community of Tibetan refugees in the village, especially at the Bir Tibetan Colony. The place, despite being mesmerizing, is not as crowded or commercially exploited as Manali, Shimla etc. and is therefore ideal for a 3-7 day vacation.
What is the best time to be here?
All round the year! Though the main Paragliding season in Bir Billing is October-November, the entire summer is a good time to beat the heat of the rest of the India and paraglide in the pleasant weather of Bir Billing.
What all can we do in Bir Billing Himachal Pradesh?
Paragliding- If you go to Bir Billing and do not paraglide, then it is like going to Agra and not visiting Taj Mahal.If there is one place in India where you actually Paraglide and not just be in air for a couple of minutes, it is Bir Billing. Not just it is an extreme adventure, but also one of the MUST DO things in your life. Do not die before you paraglide at Bir Billing! To do a solo paraglide in Bir Billing, one must have certification which you can get on successful completion of Paragliding course, various levels of which are offered at Bir. However, for a vast majority who just want to Paraglide in Bir Billing and not spend days learning it, tandem ride, also called joy ride, is the thing. Here the glider is maneuvered by a pilot and you just sit and enjoy and click pictures. There are multiple Paragliding operators in Bir Billing and the rates depend on the duration of the ride and how hard you bargain.
Minimum Duration (in minutes) Rate (in rupees)
25 2000
60 3000-4000
PS- You will have to shell out additional 500 if you use their go pro. You will save this money if you take your own along with a selfie stick. However, if you don't have one, believe me the 500 spent on the camera will be totally worth it. Also, you can negotiate on the final price and end up paying 250- 300 for Go Pro.
Suggestion– if you are a first timer, I suggest you got for a 25 minute ride in Bir Billing since one hour gets too long and you might want to come down after 30 minutes. Also, it would be double the fun to have two 25-minute rides in Bir Billing than to have one long one in same price! In case you decide to go for the one-hour ride, do tell your pilot that you want it to last for one hour by the clock and make sure you time it.
Tip– Make sure you eat light when you go to paraglide in Bir Billing and try spending some time (an hour maybe) at Billing (the launching site) before you start your glide as so as to acclimatize to the height. Do wear a jacket, even if it is a warm day in Bir Billing, as it is cold up in the air.
Monasteries in Bir Billing
If you ask me the best part about visiting Bir Billing, it is the sprawling, peaceful and welcomingmonasteries.One gets a feeling of being at Nalanda and the monasteries are so welcoming that they barely deny you access to any place or clicking anything with your camera. They even let visitors be a part of their prayers and let them sit right next to the monks. No one ever asks for a donation here! If you are in luck, you might well share a cup of hot Tibetian tea or some snacks that they make for themselves but do not think twice before sharing with the visitors.The two most important and biggest ones are
1. Palpung Sherabling Monastery, locally called Bhattu Monastery, which is 6 km from the Landing Site at Bir. The best way to get to here would be a hired car or bike. You can even walk down to it via beautiful lush green farms and interact with locals on your way, but only if you have that stamina and time.
2. Dzongsar Shedra- It is located in Chauntra, which is 4 km from Bir. This is a monastery cum monastic college and set amidst the most spell bounding views. This is a must visit!
Apart from these there are many other monasteries, including one in the market place itself, which you can visit in Bir Billing if you wish to.
Biking in Bir Billing!
You can hire a car in Bir Billing along with a driver for as low as 1200/day. However, if you are a solo traveler or 2 travellers, I strongly suggest that you rent a bike in Bir Billing- and then the roads are all yours!! The roads smooth, weather pleasant and the views around perfect. Just take your bike on a long ride towards Sansal village and from there take a turn to Deol village. While on your way to Deol you get the most WOW views of the adjoining villages and farms. Some of the views in Bir Billing look surreal! If you are lucky, you might even get to see a village fair with wrestling and dancing competitions! We saw one at Lower Deol!! Also, the bike would also come handy while going to nearby places like Billing and Chauntra. Know that this same road from Deol takes you to Tatta Paani trek.
Suggestion: Avoiding renting a scooty in Bir Billing unless you are very comfortable with it since the roads have a lot of turns and bikes afford you a better balance.
Reference- There is a bike renting shop right next to the Landing site. The person, Surjit Thakur, charges 1000/day for a pulsar or Avenger, 800 for glamour and 700 for scooty. Do negotiate hard to get the rates down, especially if you are renting multiple bikes. Also, you may even explore other options in Bir Billing, though there aren't many. Do take a test drive of the bike before you rent it. Do not compromise on the efficiency of brakes.
Travel Hack: Request your hotel/guest house owner to lend you his own bike for the day and charge you something. It works at most places since the hotel guy makes some quick 300-400 on the side from something that is not even his primary business.
Trekking in Bir Billing
There are two nice treks that enthusiasts can undertake in Bir Billing
1. Tatta Pani Trek- USP- Hot water spring!
Do not confuse this with another hot water spring with the same name near Shimla
How to get there
Tatta Pani trek begins from a Hydro-electricity power station in a very remote location about 20 km from Bir. There will not be any mobile network at and beyond the station. The only viable option to get there is renting a car or a bike since the public bus, which is anyway highly infrequent, would drop you a few kms before the starting point. Your vehicle, both bike and car, can reach upto this power station. But know that the last 2-3 km of this 20 km are highly rugged and you should bike on this road only if you have certain degree of proficiency with bikes. The route to the power station is Bir- Sansal- right turn for Deol- Upper Deol- Power station. Once you take the right turn for Deol, there is just one straight road that you follow and keep ascending while you enjoy the magnificent rustic verdant views as you ride/drive. God help you if your car/bike breaks down between the last village (Upper Deol) and the power station. The Trek- Beyond the power station, you will have to trek to the hot water spring. The trek is of medium level, mainly because of its many turns and the absence of a clear path which may confuse you or may even take you in a wrong direction. The trek itself is about 2.5 km and would take you 2-3 hours while ascending. Do not expect many people, maybe any people, on this trek due to the remoteness of the place. The trek route is not that beautiful, nor would the view from the top be astonishing, though it is pleasant and the spring's water is quite hot, even by my standards! There are a couple of small temples near the spring and a small tea shop about half a km before the spring. You get Maggi, tea and biscuits there.
In case of any problem, you can contact the people at the power station who are very helpful and went out of their way to feed us and host us for the night after it got dark and we could not return since it was way too risky to ride bikes on that terrain in darkness.
Suggestion- make sure you begin the trek as early as possible so as to come down the same day, unless you plan to camp there, as some foreigners do. But in case you plan to go and come back the same day, it is highly advisable that you start early so as to have a lot of buffer time at hand.
My travel mates and I had quite an adventure when we started late!
You can request the people at the power station to send someone with you.
Opinion: Do this trek if you love hot water spring or if you would like to have challenges while travelling or if you are the kind of person who covers everything wherever he goes. If you are short of time, this could be avoided.
2. Hanuman Garh Trek
One can trek to Hanumangarh from Billing and from Barot, another exotic place in Himachal located 40 km from Joginder Nagar. If you are in Bir, it would make sense to take the trek route from Billing.
How to get there
You can rent a bike/car to ride upto Billing, the launching site for paragliding. Alternatively, you can book a taxi to drop you off to Billing or maybe even hitch a ride with some Paragliding enthusiast or traveler going up there. Billing is about 18 km upwards from Bir.
The trek
This one would be a long trek and would take somewhere between 5-6 hours, depending on how much time you take to rest in between. The trek is not much difficult but the length of it can be tiring. Once you reach Hanumangarh, you can either start back after spending some time there or camp for the night. The view of Dhauladhar mountains from Hanumangarh is breathtaking. Also, there is a Hanuman temple from which the place gets its name.
Suggestion: Instead of going to Billing and trekking the same day, plan to reach Billing in the evening and camp there for the night. Start early in the morning and reach Hanumangarh around noon and return the same day before the sunset. Alternatively, you may trek to Hanumangarh, camp there for the night and then trek back to Billing and reach there in day time. From Billing you can paraglide all the way back to Bir!
Opinion: if you have the luxury of time, then camping at Billing and trekking to Hanumangarh would not be a bad option. However, if you have never trekked before, you might not want to have this as your first trek.
Trek to twin villages of RajGundha & KukarGundha
No first-hand information on this. See if you find something online. In case you go for this trek, do share your experience with us.
Mountain Biking in Bir Billing
You can rent a mountain bike from Zostel at Bir and then cover the beautiful place without polluting the nature. However, this option is not for the faint hearted or the unfit. Cycling in a hilly region takes some fitness.
Waterfall and Ponds in Bir Billing
On a summer afternoon, just take your bike or walk along the lovely route and reach the Upper Bir Road and follow it all the way to the Ashram and then take the turn that the road takes and walk along to reach a beautiful isolated pond and bathe in the chilling water to get refreshed. At any point if you are in doubt about the location of the pond, ask any local nearby…they people in all of Himachal and Uttarakhand treat tourists with great affection and respect. The local that we walked with was a family that even insisted that we stay with them as their guests for the day!!
Market place in Bir Billing
Bir has a small yet friendly market place in Chaugan village. There are some nice small restaurant in Bir Billing and occasionally you might spot a group of locals and foreigners singing to a guitar. Take a walk in the market area at the evening and enjoy delicious food at the local restaurants in Bir Billing.
Relaxing
Paragliding landing site, which is a big garden, is you can sit during the evening and see the paragliders come to you and finally land. Later you get to see an amazing sunset view in Bir Billing and the lush green farms that stretch till your eye-sight goes. In the evening you can sit in Bir Billing with friends and have chilled beer!
Food and Drinks
You will get both North Indian and Tibetian food at many restraunts that are there in the Chaugan village's market place.
Beer and Wine
Some of the best memories of Bir Billing are the ones you make while you have a bottle of beer in your hand. No one there minds it and hence, unlike in Delhi, you can be absolutely comfortable while you sip with your friends. Apart from the liquor shop located close to the entry point to Chougan village (1.5 km from Friend's cafe) where you get chilled beer and wine, you can also try the locally made Himachali Fruit Beer and Wine at many shops that dot the village. One such shop is right next to the Landing site. The best place to have your drink would while you camp at Bir Billing at night under the stars. Another beautiful place would be the landing site which is a big ground and is accessible at all times.
References for food
Friend's Café– Located right in the heart of the Choughan Village's market is this small restraunt which has a few seats inside and a few which are outside where you can view the road and the people passing. The restraunt is run by just one person who is the cook, waiter and cashier on most occasions. So if there already are many patrons lined up, best to come some other time. But if you are in luck, do try the Muesli he makes and the Pizza too as worth its price.
Himalyan Café– Right in front of the Friend's café is Himalyan Café on the first floor. It has both dine in and dine out in the balcony options. The restraunt is run by two Tibetian women who are not just good natured but also make some yummy momos, friend vegetable rice and other Tibetian food. Some friends highly appreciated the non-vegetarian food they had here.
99 Not Out – It is again a one-man restaurant with a nice dine-in experience. It is located very close to the Landing site at Bir and serves some delicious value-for- money food. Do try the shakes he makes!
Transportation
To get to Bir, one has to get to Bir Chowk from where Bir is 4 km upwards via an inroad. Bir Chowk is located midway of Baijnath and Joginder Nagar on NH 20 and is a little over 500 km from Delhi. Please see the maps first in order to better understand the various ways to get to Bir. The various ways to get to Bir Chowk are:
1. Self Drive
Route A: Delhi- Ambala- Rupnagar- Kiratpur Sahib- Bilaspur- Mandi- Joginder Nagar- Bir Chowk
Route B: Delhi- Ambala- Rupnagar- AnandPur Sahib- Una- Amb- Kangra- Palampur- Baijnath- Bir Chowk
I strongly suggest you avoid the busy Route A via Mandi and take the less congested, shorter and more beautiful Route B. The distance would be more or less same via either of the routes to Bir Billing. If you rely on public transport like I do, then you have multiple options.
2. Entirely via Bus
Bus from Delhi to Mandi and then bus from Mandi to Bir Chowk.
Buses from Delhi (Kashmere Gate) to Mandi are very frequent and one has options ranging from the basic category buses run by HPTMC to luxury Volvo buses. From Mandi take any bus going to Palampur and deboard at Bir Chowk. Also, you may take a bus from Mandi to Joginder Nagar from where there are buses towards Bir Chowk every 5 minutes.
Pros: This is the most hassle-free way to reach Bir Billing and the connectivity would not be a problem since there are frequent buses on all of these routes till late evening.
Cons: The problem would be the traffic via Mandi route and not-so- beautiful route around Mandi. Also, the route from Mandi to Bir Chowk is very bumpy and has a lot of turns.
Expected duration: 13-15 hours
Bus from Delhi to Kangra or Palampur and from there bus to Bir Chowk
Take a bus from Kashmere Gate to Kangra or Palampur from where you will easily get buses going towards Joginder Nagar and deboard at Bir Chowk. Also, from Kangra/Palampur you may take a bus to Baijnath from where there are buses both to Bir Chowk and to Bir itself.
Pros: Less crowded route to Bir Billing and the views post Una would be lovely. The roads would be less bumpy and the turns would much milder.
Cons:
Bus service to Kangra / Palampur not as frequent as that to Mandi.
Might have to change more buses.
Expected duration: 13-15 hours
3. If you are a budget traveler or prefer trains to buses (I absolutely love trains) then you have that option too!
For that you will have to take train from Delhi to Pathankot (10-13 hours) and from there you can take the narrow gauge Toy Train (like the one that runs from Kalka to Shimla) that runs from Pathankot to Joginder Nagar / Baijnath. Some trains terminate at Baijnath while some go all the way to Joginder Nagar. The nearest railway station to Bir is Ahju from where you can get shared cabs to Bir. But even if you get down at Baijnath, which is 2 stations before Ahju, you will easily get the bus to Bir in day time.
Pros– The toy train takes a beautiful route and moves slowly across the various villages thereby giving you the opportunity and time to absorb the feeling of local places of Himachal. It also passes through some beautiful bridges.
End to end connectivity.
Cost effective, considering that you will take sleeper class seat in Delhi- Pathankot train.
Cons– Takes a lot more time (10-13 + 9 = 19-22 hours), that too only if you are able to keep the two train journeys end to end which is less likely. You will have to plan your reaching time at Pathankot so that it is not too early for the next toy train's departure. Also, you will have to keep sufficient buffer time between the two timings so as not to miss the toy train because of some delay in the train to Pathankot. Use this option only if you have the luxury of time or are a fan of slow-moving romantic toy trains or if you are a slow-paced tarveller who just drifts along the path.
Combination of train and bus. As per my experience, this is the most feasible option to reach Bir Billing for any train loving budget traveler. Here too you have two options
(a). You can take the train, Himachal Express, upto Kiratpur Sahib and from there take the bus to Mandi. From Mandi get the bus to Bir Chowk (as detailed in 2 A).
(b). Better still, take the same train, Himachal Express, all the way to its last station Amb Andaura. From there take shared cab to Andaura bus stand and from there take a bus to Baijnath (if you get it) else to Kangra or Palampur, whichever you get first. From there get to Bir Chowk as detailed in 2 B.
The time taken in both the above options would be approximately same i.e. 13-15 hours, however, option b gives you more pleasant views while you travel on the less crowded route. Also, option b covers more distance in train which has beautiful views as it moves past Kiratpur Sahib. Additionally, one gets more time to sleep while lying down in train, a luxury that a bus would not afford. The only negative of option b is that it takes a little more time than A as it involves changing multiple buses and therefore might be somewhat uncomfortable for a few people. The common problem with both these options is that you are constrained by the timings of the train, Himachal express, which runs only once a day and leaves from Old Delhi Railway station at 10:55 pm. The train has only 2 sleeper class and 3 or 4 AC coaches. Rest are all general compartments. However, since the train is not much crowded, one does easily get tickets in Tatkal.
3 C. Take a Train/Bus to Chandigarh and from there take bus to Mandi (2 A) or Palampur (2 B).
Pros: Gives you a lot more flexibility since there is absolutely no dearth of buses and trains between Delhi and Chandigarh and buses from Chandigarh to both Palampur and Mandi.
Con: Breaks the journey to Bir Billing into one more sub-journey thereby increasing the transfer time and preventing you to get a continuous sleep.
Accommodation
Accommodation at Bir Billing is same as anywhere in Himachal i.e. the rates of the room depend highly on the season. Summers in Bir Billing seem ideal as one can take respite from the Delhi's scorching eat and rates are pretty low in Bir Billing during this season. If you are a budget traveler, you can easily find a room for 400-600 at a decent accommodation in Bir Billing. For those who wish to splurge in Bir Billing, there are options for you as well. For backpackers like me who want nothing but the cheapest in Bir Billing, visit the local monasteries and ask for a room and expect one for 150-300 per night. The rates, in general, depend highly on the season and availability in Bir Billing. Prices soar when the Bir Billing paragliding season is on and drop to nadir when there are few takers. I suggest you go there in April and May as Bir Billing weather is neither too hot not too crowded for the prices to soar and also it is a good time to Paraglide. There is no constructed accommodation at Billing as it is merely the launching platform for Paragliding. However, on can camp at Billing either by oneself or through one of the many hotels/tour companies that provide Bir Billing camping facility there.
Garden View Hotel (PIC)
We stayed here for 2 days and were impressed by the cleanliness of the rooms and the friendly nature of the people at there. The hotel is right next to the Paragliding landing site and has a pleasant view of Palampur from its roof top at night. It also has a common area with a huge bed with indoor games like chess and carom. They have their own restaurant and charge reasonably.
Pros:
Right next to landing site.
Reasonably priced rooms
Near the market area
Arrange camping and Paragliding
Cons
If you are alone, you mightnot want to pay 600-800 for one night.
Zostel
We happened to visit Bir when Zostel had just launched its latest hostel at Bir. The person in charge there, Ankush Rana, is very welcoming and hospitable and the ambience there was friendly and co- operative. They have a super-cool shack where you can sit, play games, relax, order food and drinks and socialize. Also, the location they have chosen is totally amidst nature and is extremely peaceful.
Pros:
Stay in dorms and meet other travelers. Immaculately clean & ample; air conditioned rooms and dorms. They have tie ups with Paragliding operators and provide the service at a reasonable price. Avail service of bike renting and mountain biking.Good hyenic food at affordable price
Cons:
Even the dorm comes for 499/night, if it is available. Dorms are the first to get filled and hence availability might be an issue. The rooms are way too expensive for anyone who calls himself a backpacker. (1299/night).The location is about 10 minute walk from the landing site and about 5 minute walk from the main market.
Nearby places
Dharamshala
Bir is situated approximately 50 km (31 mi) southeast of Dharamshala at a distance of two to three hours by road.
Barot
A beautiful hilly village famous for trout fishing and angling about 50 km from Bir Chowk.
Kangra Fort
Situated at Kangra, about 60 km from Bir Chowk. You can visit this fort while going to or coming from Bir.
Riwalsar
A beautiful, sleepy, quiet village which is far from crowded and in unique in that it has a big Gurudwara, a famous temple, a large Buddhist monastery.
Parashar Lake
One mesmerizing mystical place that you must visit in Himachal
For all of you looking for a 3-5 days break, I suggest Bir Billing for thrilling hour-long paragliding at 8000 ft, tranquil monasteries, challenging treks of TattaPani and Hanumangarh and serene settings of the area along with friendly people. The place is not crowded. Way way better than most famous tourist places.
First of all, I am not commercially into it so the only person you have to pay for is yourself. There is no fee component involved. I am not the kind of person who would have all the details but following details might give you a heads up Dates- Leaving by night of 12th to return by the night of 17th or early morning of 18th.
Budget- I travel budget so the essential cost of the trip to Bir Billing would be around 4k. The cost of mountain biking and Paragliding in Bir Billing would be additional but then is optional.
Travel- We would leave on the night of 12th April via train to Anandpur Sahib which is as far as the train takes you to Mandi. From there we would take a bus (there are buses every 30 minutes to Mandi) to Mandi and from there we will get a bus to Baijnath, the gateway to Bir. An alternative is to take the train to Pathankot and from there take a toy train (like the one in Shimla) to Joginder Nagar, which has Baijnath on its route. However, that tiy train takes about 10-11 hours as it moves slowly but gives some scenic views
Accommodation– Will stay at some guest house at Bir and Barot. We might stay at Zostel which has just opened a branch at Bir. Spoke to someone at Zostel who would send me a quote today.
Activities– Optional
Bir Billing is one of the best sites in the world for Paragliding. There are different charges for it depending on the duration
long ride- min 45 min to 1.5 hr- 5000
short- 15 min to 30 min- 2500
Trekking– We would trek to TattaPani which is a holy place near Bir and has a natural hot water spring. We might even stay there for the night…they have rooms.
Mountain biking -. The Zostel guy told me that we can rent bikes there in blocks of 4 hours and do mountain biking.
Camping– We might camp at Bir Billing if the weather is pleasant and others feel like doing it
We would visit nearby villages in Bir Billing. We might even go for trout fishing and angling as Barot is famous for it.
This trip was originally published on INDIAN EXPEDITIONS
Frequent searches leading to this page:-
delhi to bir billing, bir, himachal pradesh, delhi to bir billing himachal, things to do in bir billing, bir billing paragliding price, bir billing weather, delhi to bir billing bus time