I have been always reading about this place called Chitkul that lies in Kinnaur district of Himachal Pradesh. Although there are many other remote villages with this title but Chitkul is the first village that got the title of being the last village of India.
Chitkul is situated at more that 600km from Delhi and is situated at an altitude of 11,320 feet above sea level. It is anywhere between 16-20 hours drive from Delhi and considering the fact that we have to cross treacherous mountain road on the way it is always advisable to break the journey in 2 parts.
OK, thats too much of advices , let us hop on to the journey itself.
We started our journey at 11:00pm on 5th Sep, and our first stop was Narkanda which is approximately 420 kms from Delhi. At around 7 in the morning we crossed Kufri and were on Hindustan-Tibet road and were welcomed by this beautiful view.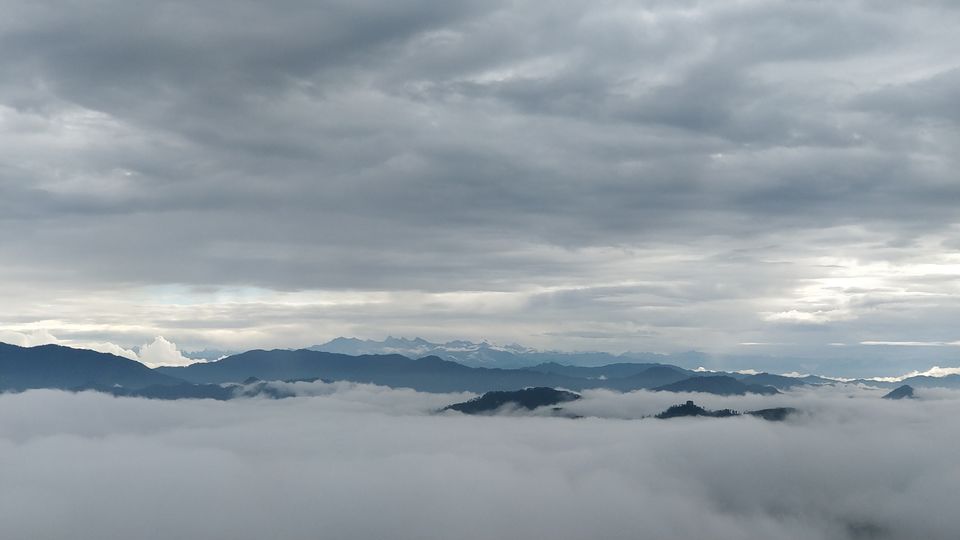 Finally, we reached Narkanda at around 10 in the morning and checked in to the Hotel Mount View which had already booked via booking.com. I had already stayed in this hotel in the past and hence was well aware about the location and their services. Narkanda is a very small town with hardly 5-10 hotels. Hotel mount view is situated at the edge on a mountain and welcomes you with a panoramic view from its balcony. We enjoyed the beautiful view along with our new friend.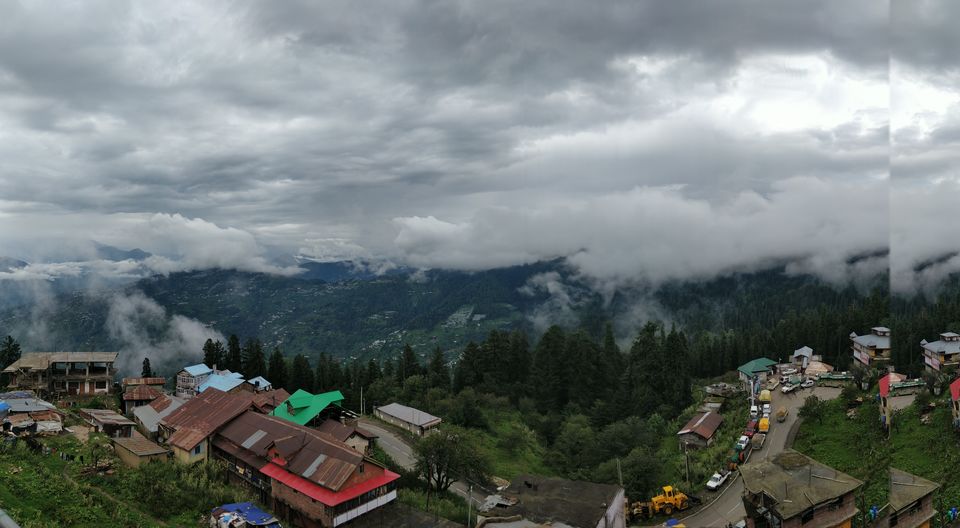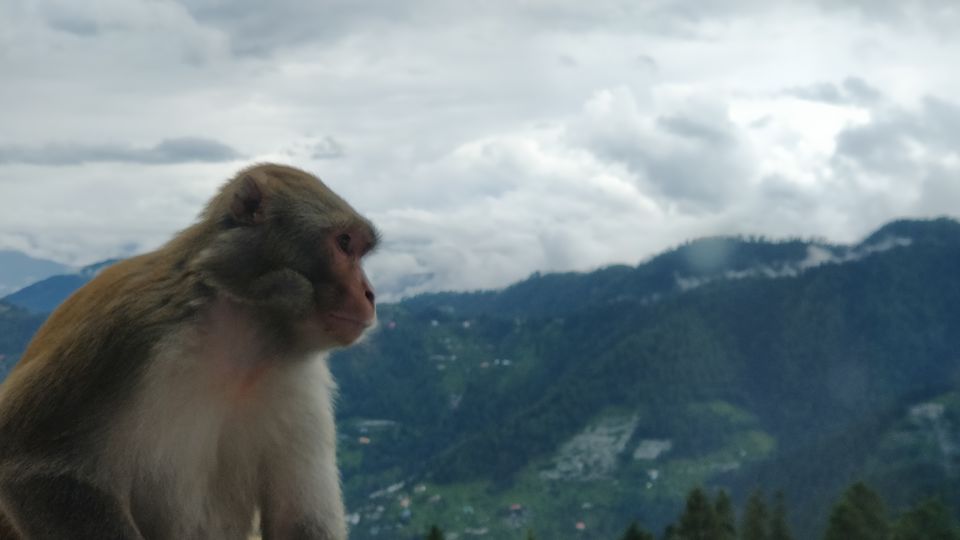 Being a very small town, there are very few eating options in Narkanda. I would personally recommend you to visit Negi Dhaba(The new himalaya dhaba) situated at the main square of Narkanda for food. They serve delicious food.
We slept early that night as we had to leave early next morning. Woke up at 4am and by 5am we checked out from the hotel and left for the journey ahead.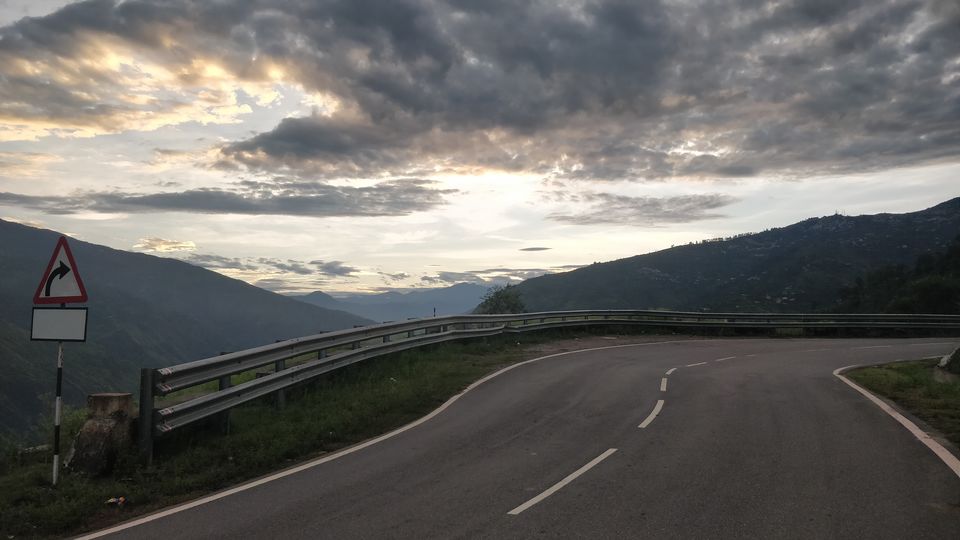 It was a long drive of 183kms from Narkanda to Chitkul. We crossed many small cities like Sarahan, Rampur Busahar, Karcham etc on our way.
We could see a drastic change in the landscape once we entered Kinnaur district.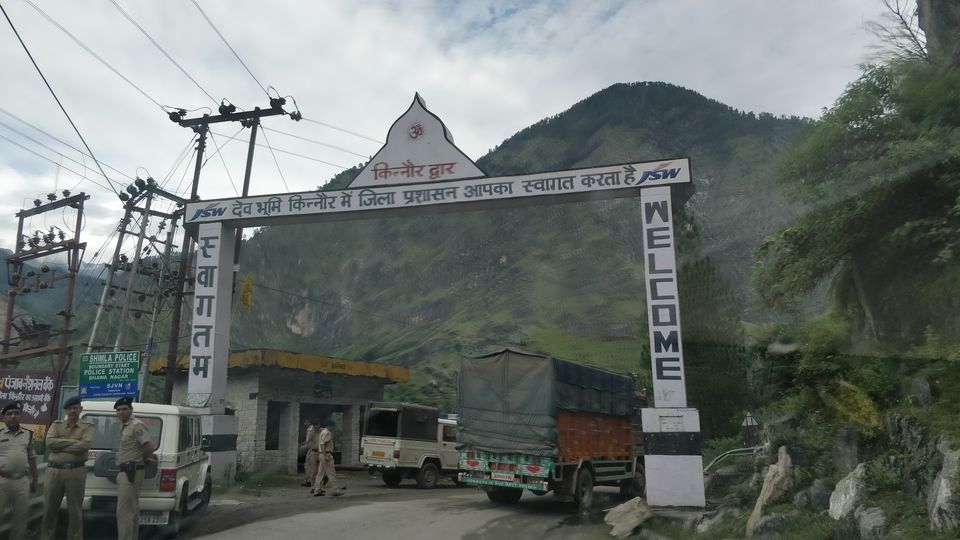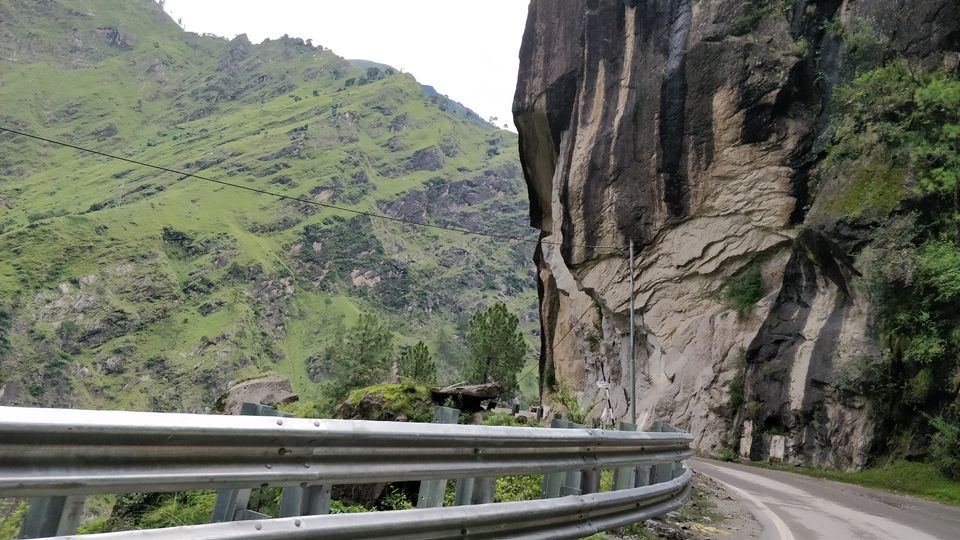 The road became narrower and scenes became more beautiful.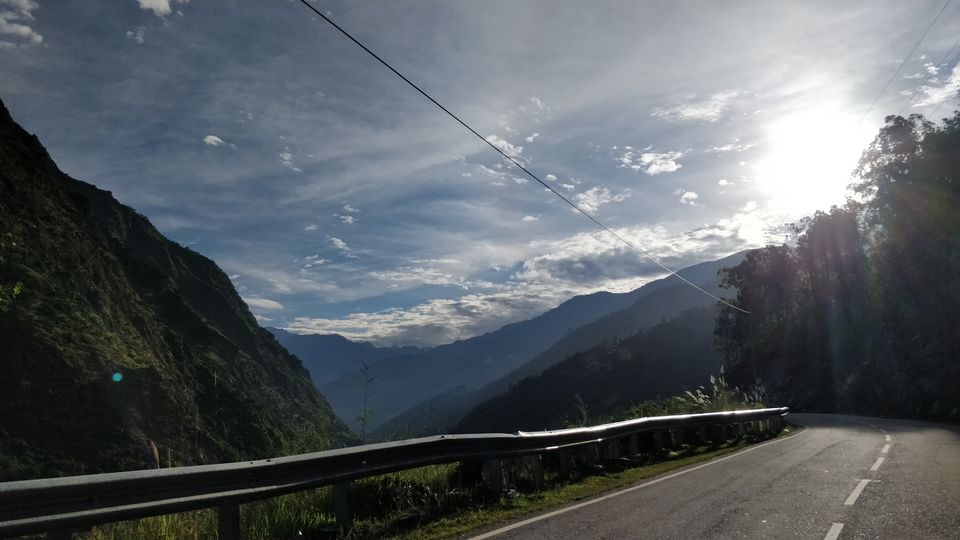 And now we were driving along the beautiful Satluj river. We took a diversion from Karcham, from where one way goes to Pooh and other to Sangla. Although the distance between Karcham to Chitkul via Sangla is only 42kms but it took us 3-4 hours to reach Chitkul as the roads are not in very good condition. Just to make it clear, I am not complaining about the condition of roads. I do understand that Army does a commendable job by maintaining roads in such remote places. After millions of turns and driving between the mountains, we finally reached Chitkul.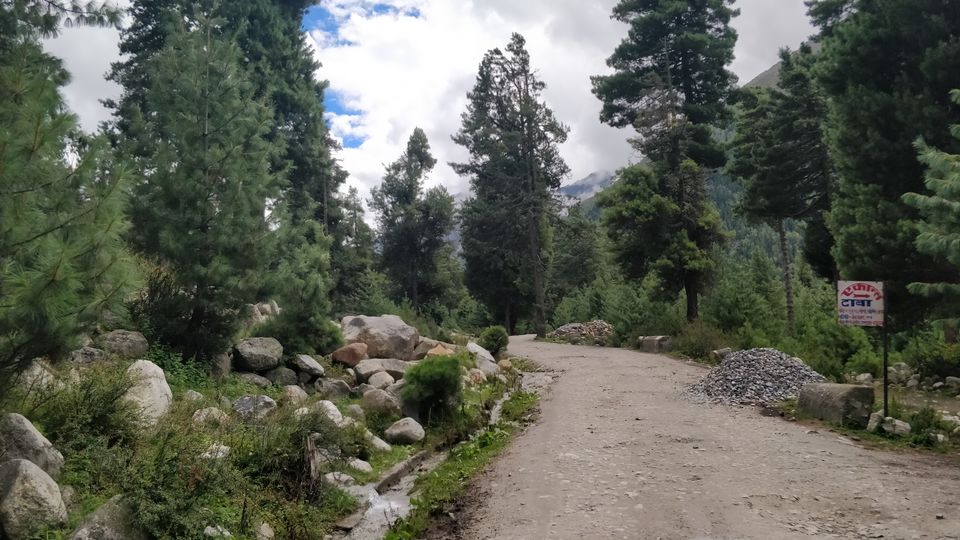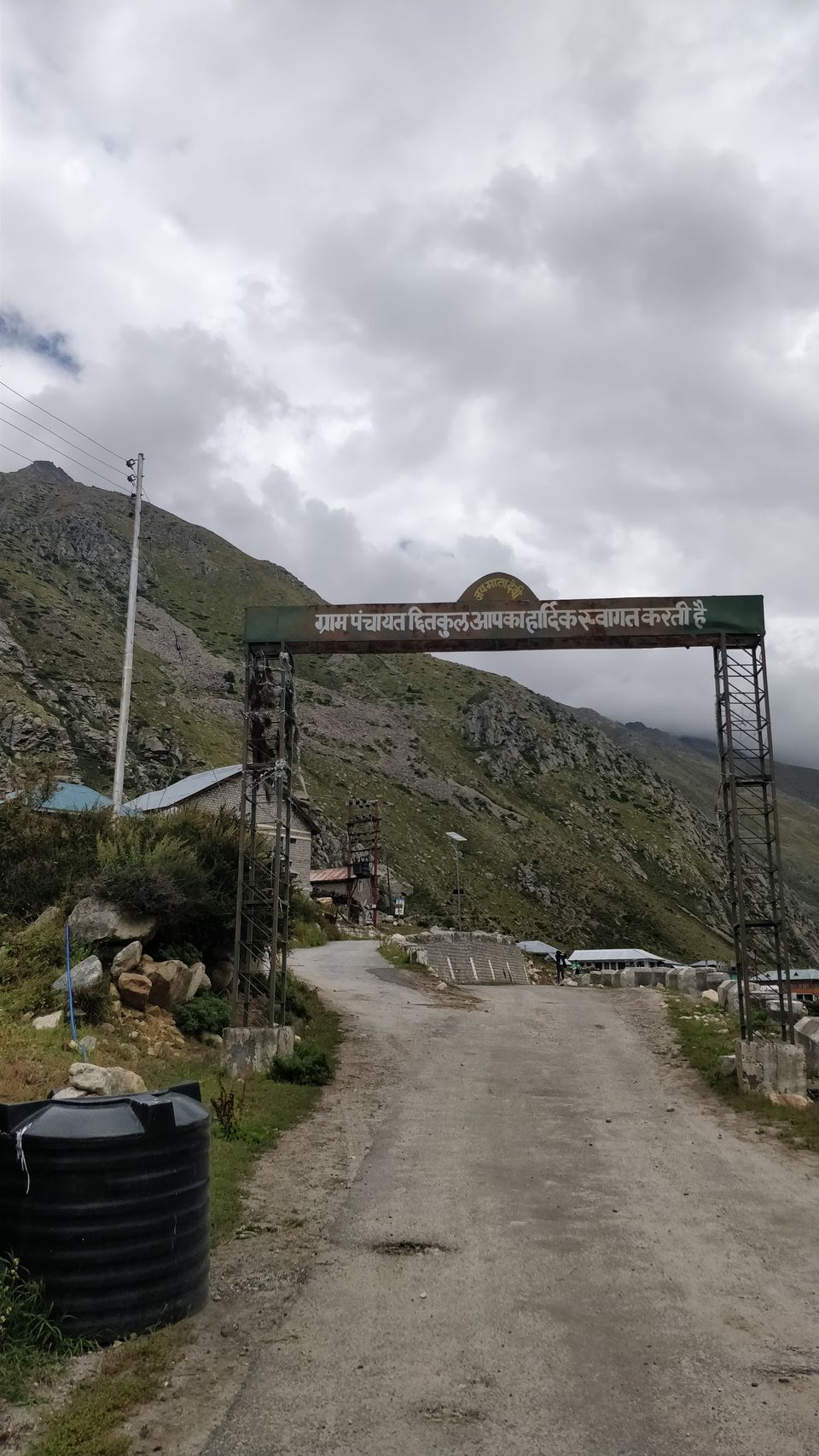 Now Chitkul is a very small village with very less to do. Although there are some treks nearby but they are not that prominent. River baspa adds to the beauty of Chitkul.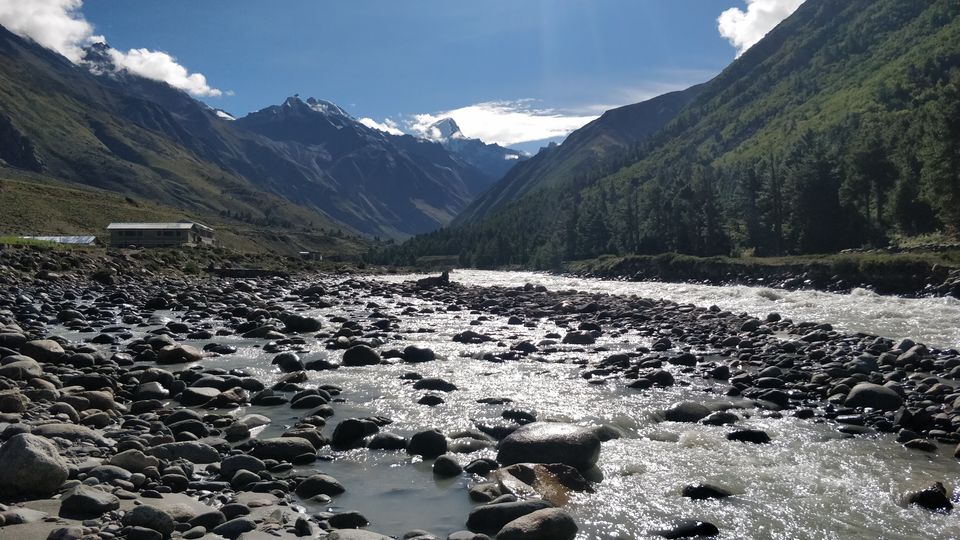 Depending on your budget, you can find many options for staying. We stayed at Wanderer's nest. Its tariff is a bit on higher but they provide a really comfortable stay.
Indian Army allows visit to the last checkpost towards China only on the eve of Janmashtmi. So if you plan to visit this checkpost, make sure that you are in Chitkul, around Janamashtmi. 
By travelling all these years, I have realised that the beauty of a place increases in direct proportion to the distance from cities. This reminds me of a line from the book "The Land of Flying Lamas" - You go to a beautiful place and you want to tell the world about this beautiful place. Now the world wants to visit this beautiful place and the place would no longer be beautiful.