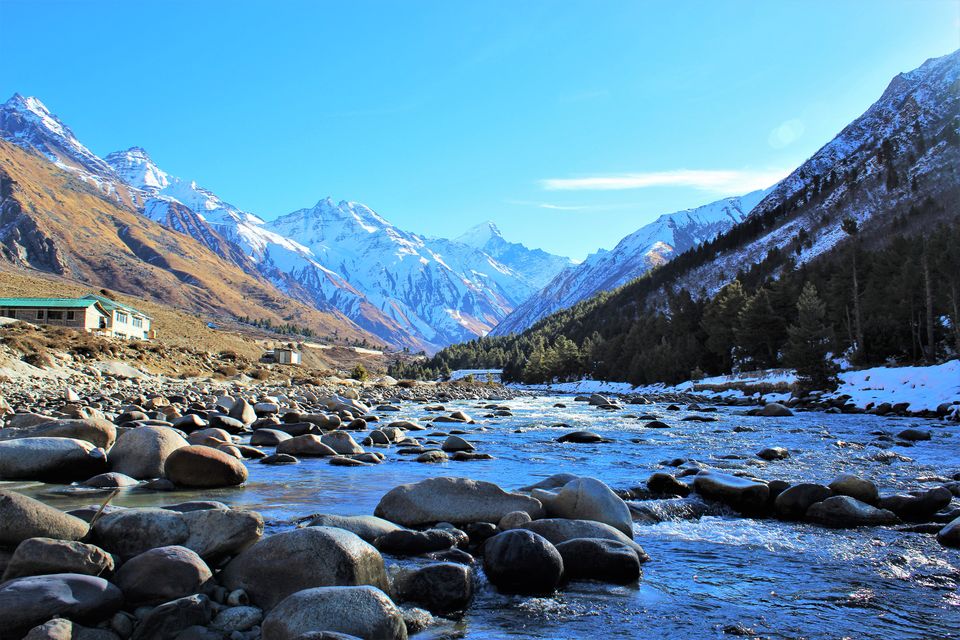 "Take only memories, leave only footprints" ~ Chief Seattle.
It was a long weekend from 23rd - 25th November 2018 and I left my office at 3 pm on 22nd November. I reached ISBT Kashmere Gate around 7 pm to catch the HRTC bus (counter no. 20) to Reckongpeo at 8:10 pm. It was a 20 hours journey in ordinary non ac bus and I reached Recongpeo at 4 pm next day. I got another bus at 4:30 pm for Kalpa which is around 5 - 7 kms from Reckongpeo and it took around 15-20 mins to reach there. I was lucky to get a room in Kalpa circuit house without pre-booking as it was off season and hardly any tourists were there.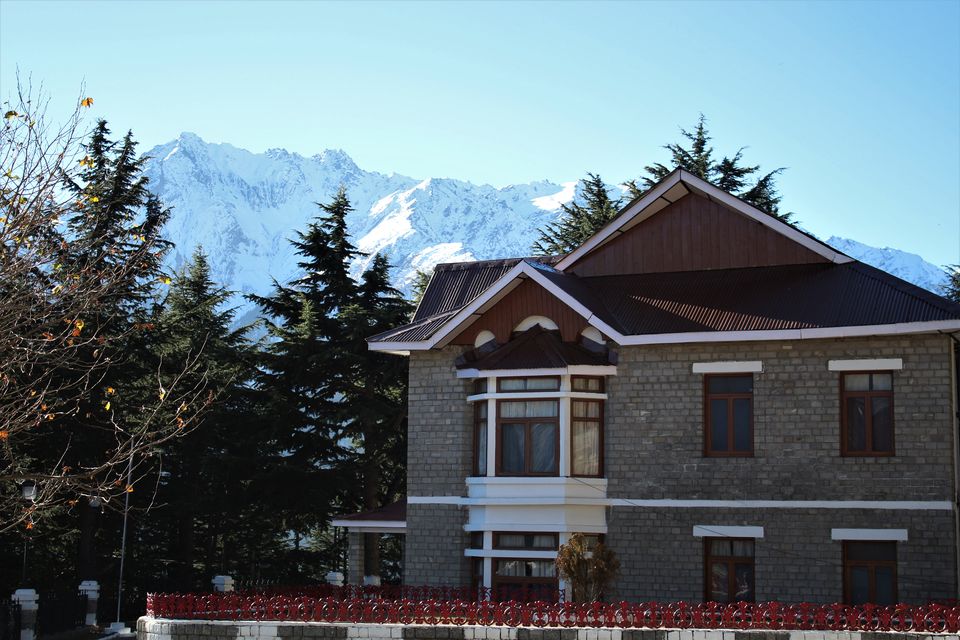 Kalpa is a small town, above Reckongpeo in the Kinnaur district of Himachal Pradesh. It is inhabited by Kinnauri people and famous for its apple orchards.
On Day 3, I decided to cover suicide point view on the way to Roghi village and views on the way were simply magnificent. I felt like I could stay here for full day. However, I had to leave for Chitkul by bus at 9:30 am from Recongpeo.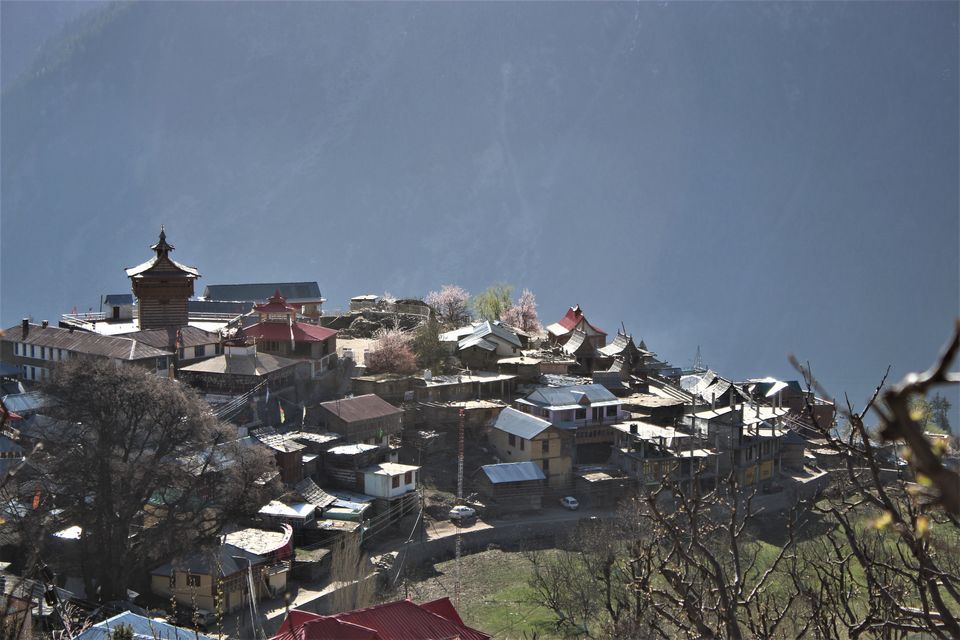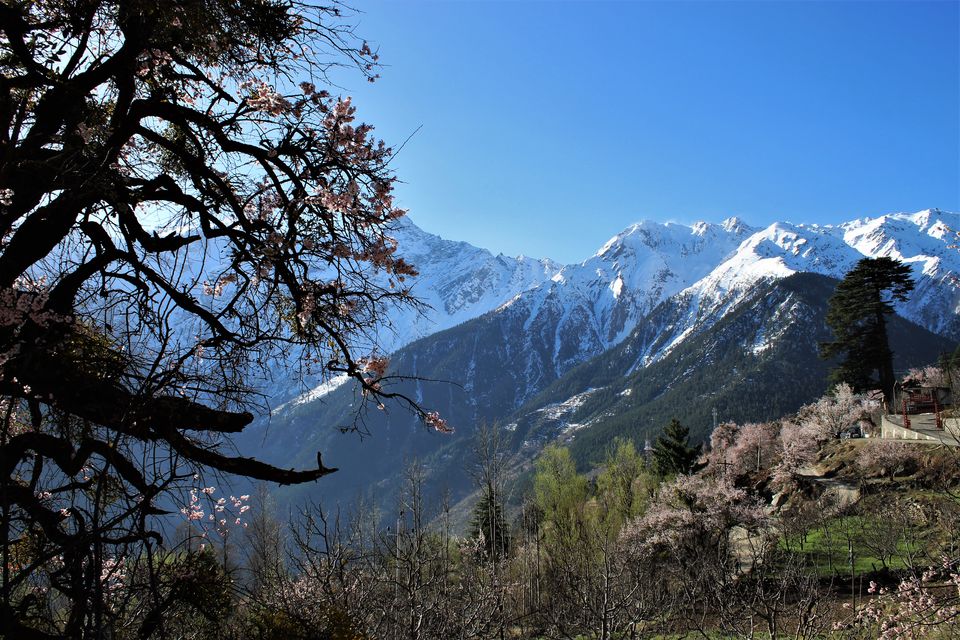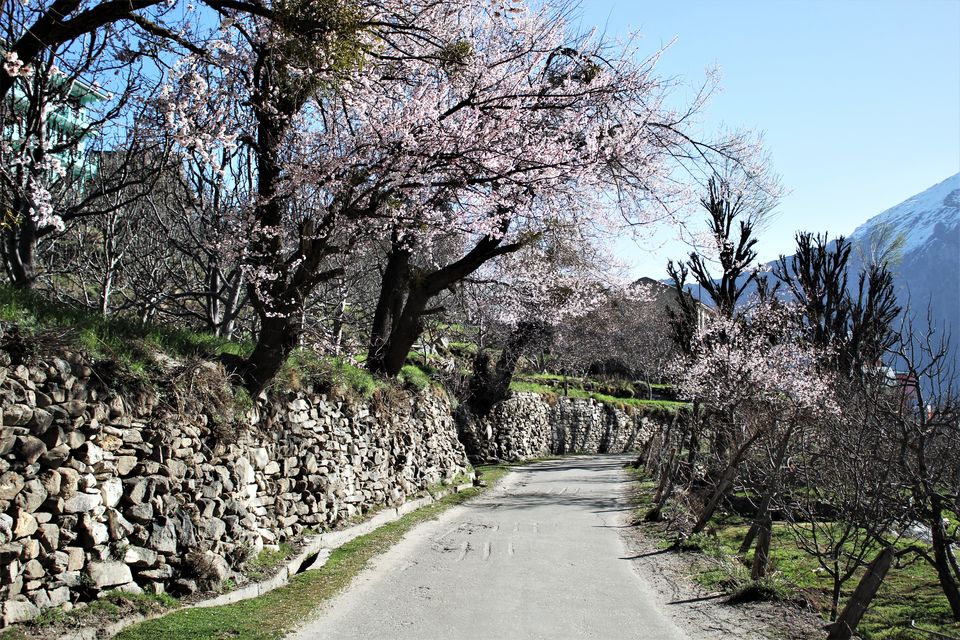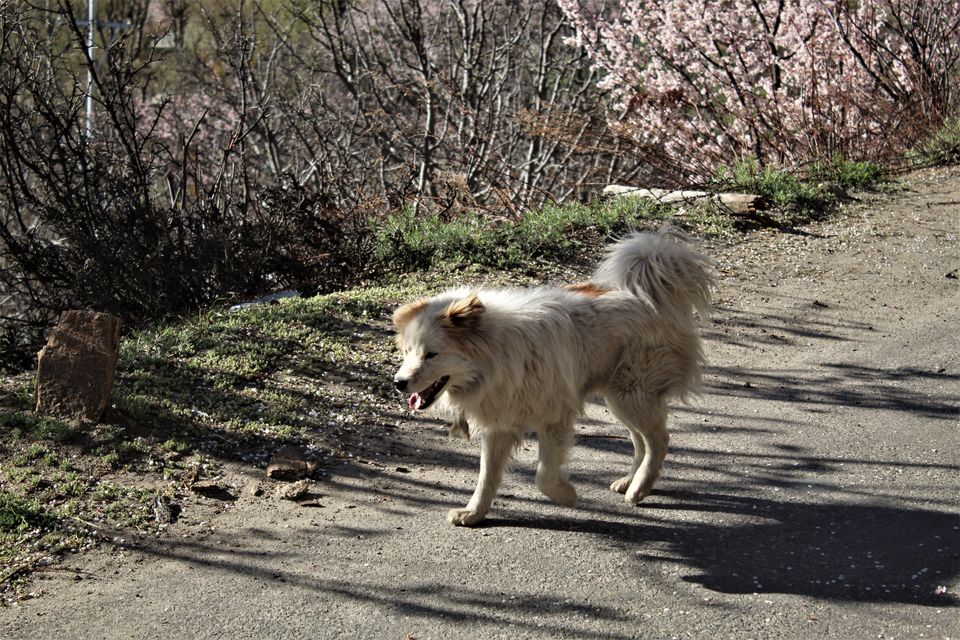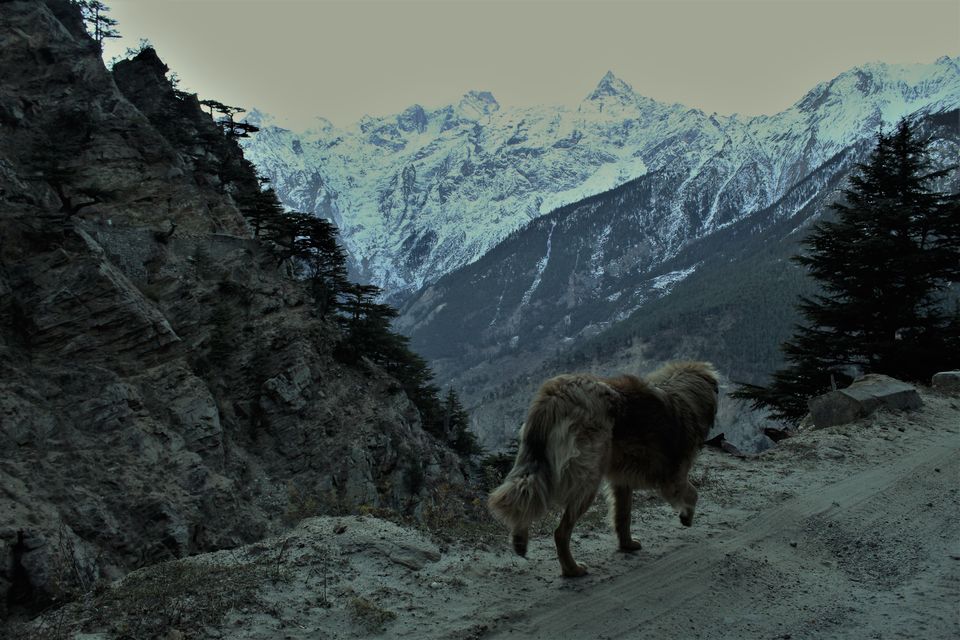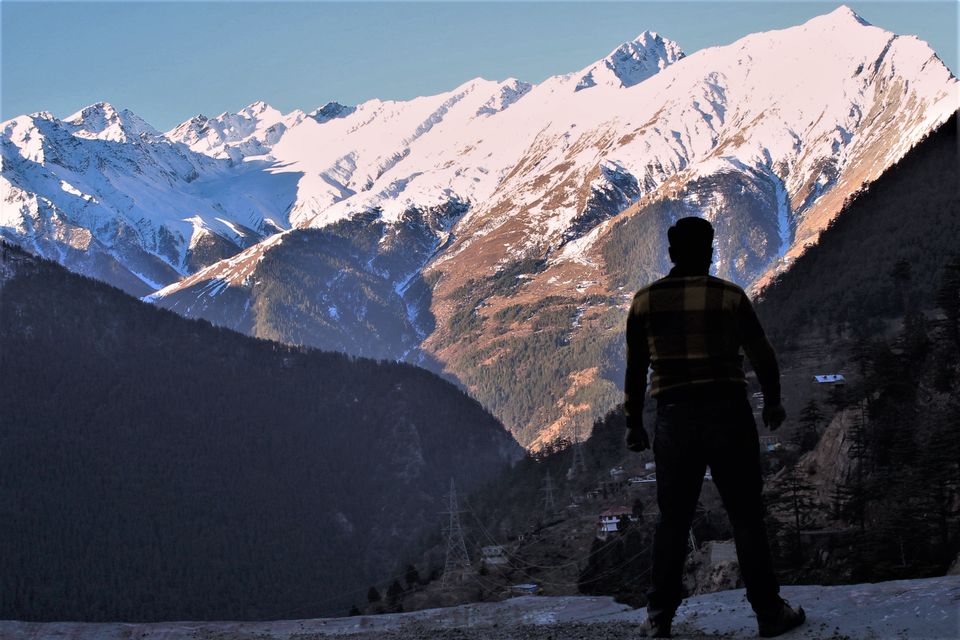 Simply known as Peo by the local inhabitants, Reckongpeo is headquarter of Kinnaur district. At a height of 2,290 metres, Reckongpeo is 260 kilometers from Shimla.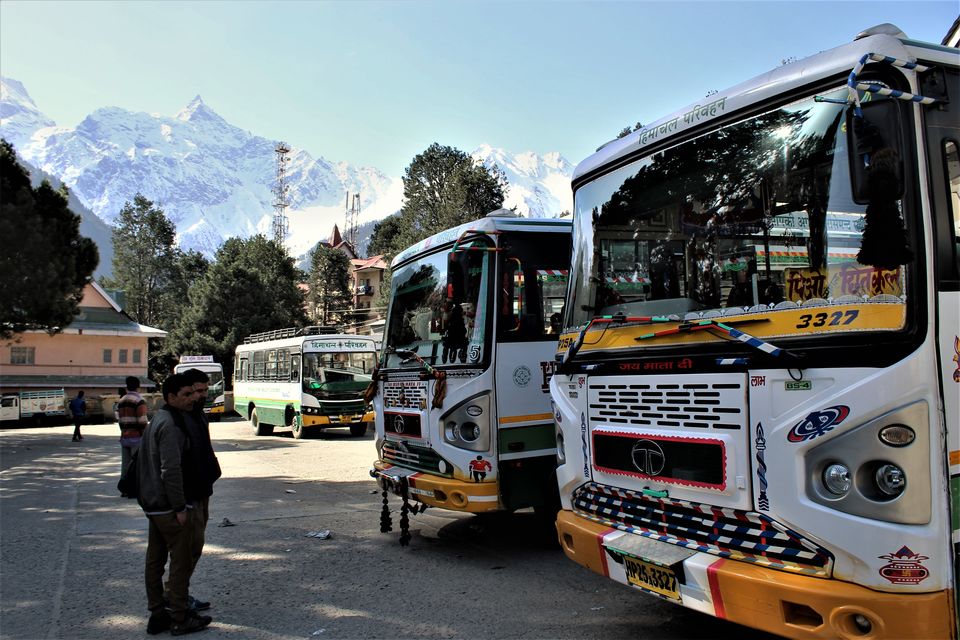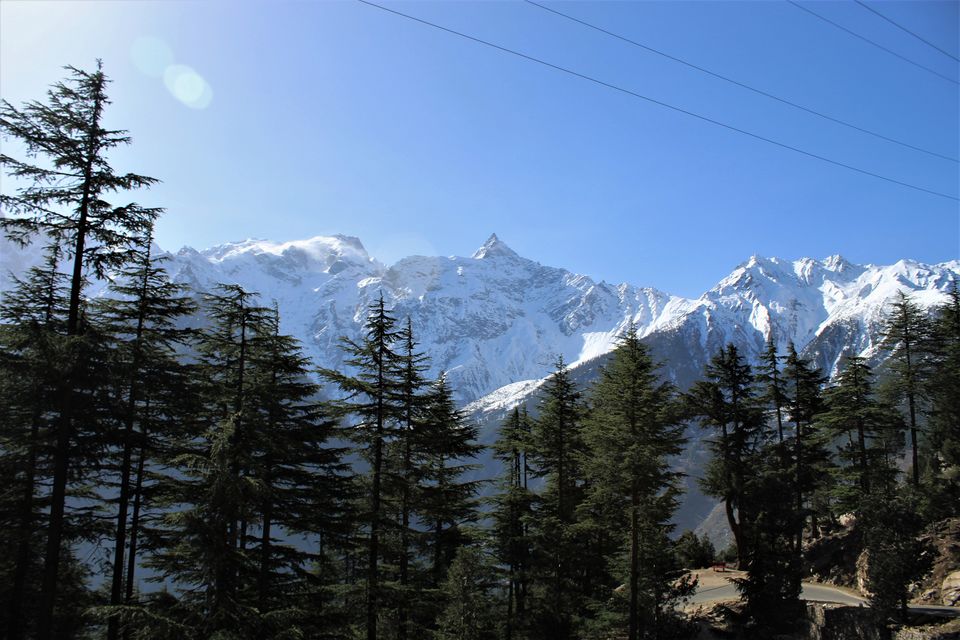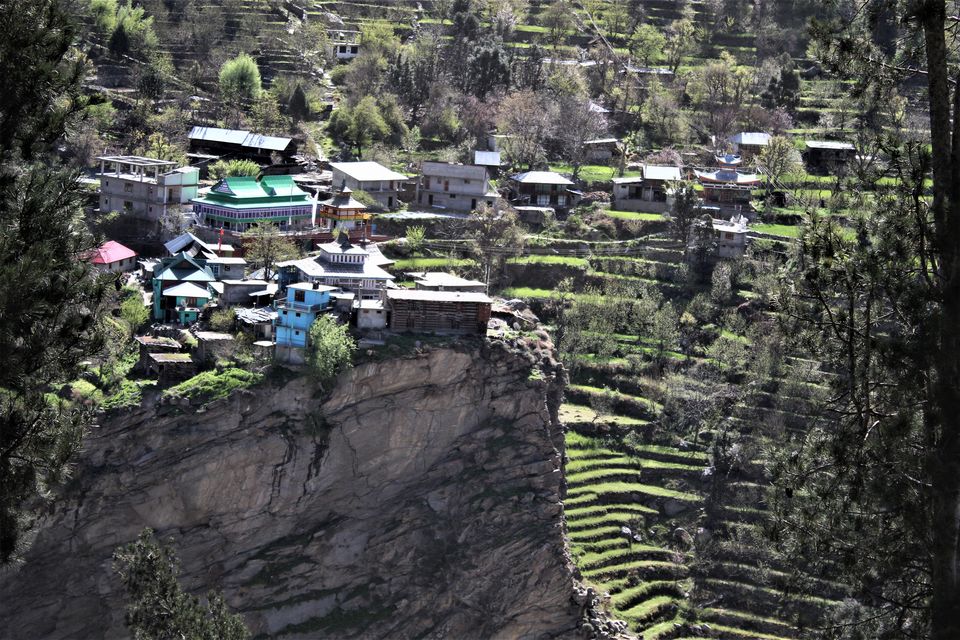 Chitkul is a village in Kinnaur district of Himachal Pradesh. It is the last inhabited village near the Indo-China border. The Indian road ends here. During winters, the place mostly remains covered with the snow and the inhabitants move to lower regions of Himachal.
"How glorious a greeting the sun gives the mountains!"― John Muir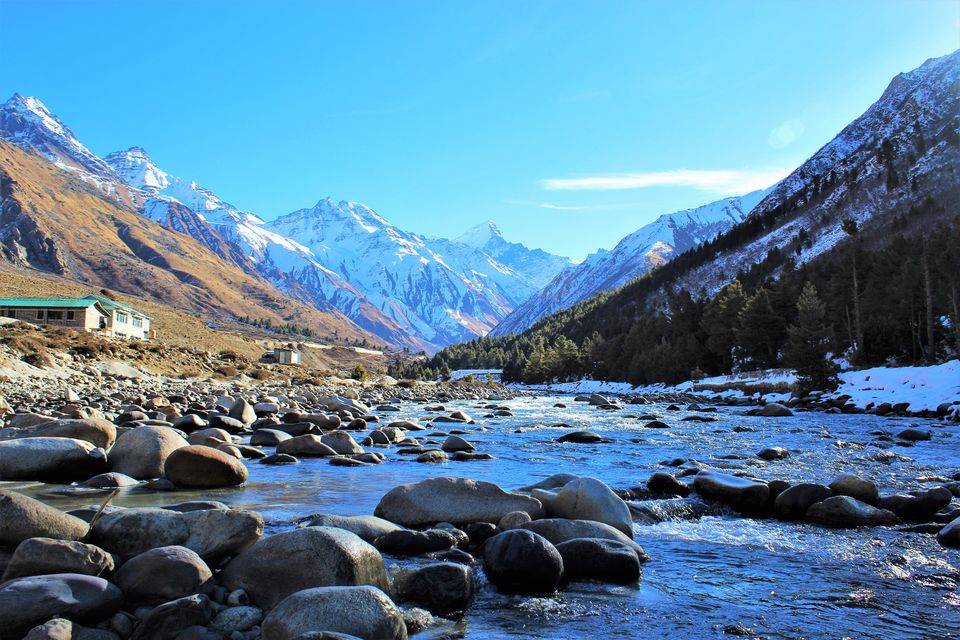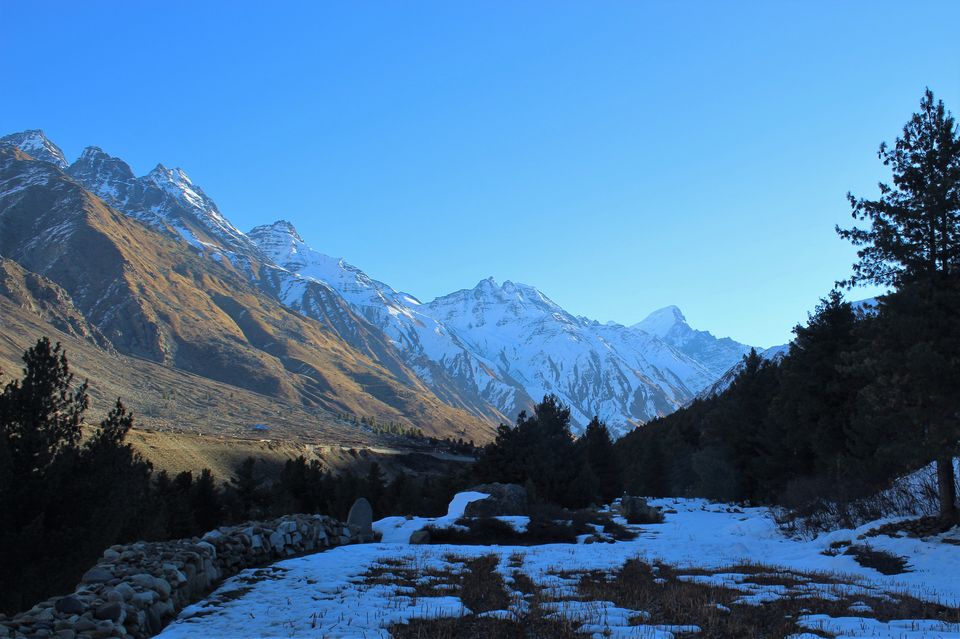 You can't be unhappy in the middle of a big, beautiful river. ~ Jim Harrison
One sees great things from the valley; only small things from the peak. ~ Gilbert K. Chesterton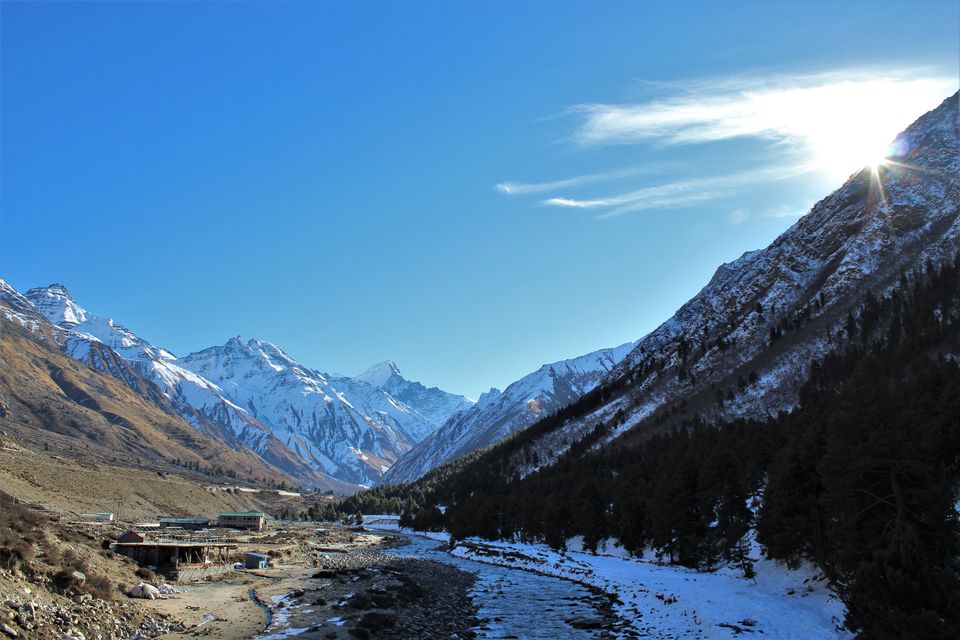 "You don't take a photograph. You ask quietly to borrow it." ~ Unknown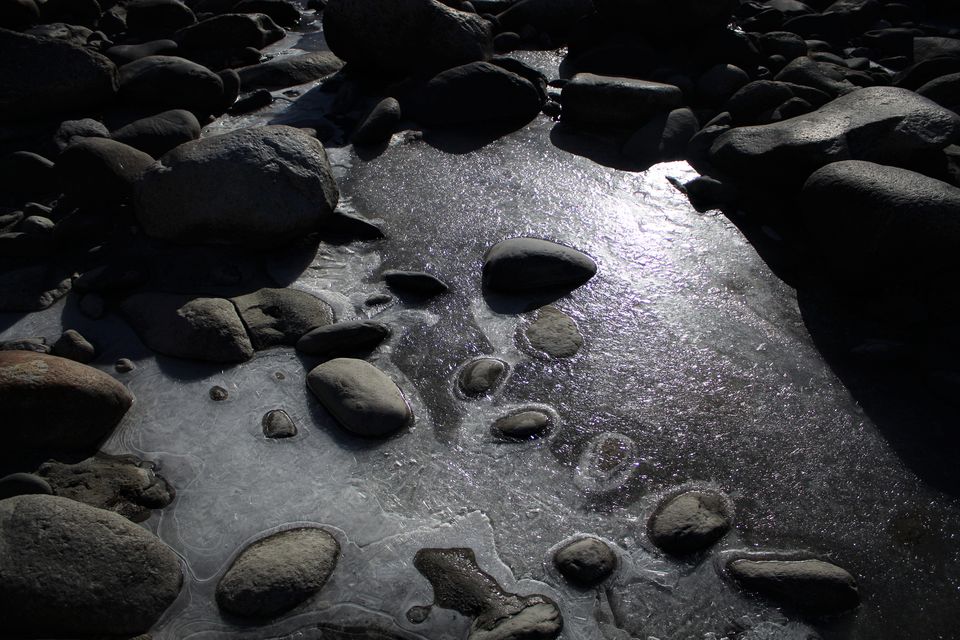 How to reach Chitkul - It is about 60 kms away from Reckongpeo and one can go to Chitkul either by public buses or tourist cabs. Public buses departs from Reckongpeo bus stand at 9.30 am and 12 pm and reach Chitkul about 1.30 pm and 3.30 pm respectively.
If one is travelling by own vehicle and coming from Shimla side, there is no need to go to Reckongpeo. About 20 kms before Reckongpeo at Karcham, near JSW Hydropower Dam site, a small paved road from NH-22 goes towards Chitkul.
Accommodation - Chitkul has many guesthouses with basic facilities and hot water is available for extra charges.
Food - Some guesthouses provide basic food such as Dal Chawal, Chapti and food is relatively expensive. I preferred to eat Dal Chawal and Maggi at 'Hindustan Ka Akhri Dhaba' near bus stop. There are some grocery shops where mineral water, snacks and chocolates are easily available.
Best time to visit - The best time to visit is from March end to Mid December as due to heavy snowfall the way to Chitkul sometimes closes down in the months of December to January. April to October is peak season.
Useful bus details -
Sangla to Delhi Bus - 6.45 am (via Shimla & Chandigarh)
Sangla to Reckongpeo Bus - 7.00 am
Sangla to Rakcham Bus - 8.00 am
Sangla to Mandi Bus - 10.30 am (via Shimla)
Chitkul to Sangla return - around 1.30 - 1.40 pm
Chitkul to Chandigarh Bus - 4.00 pm