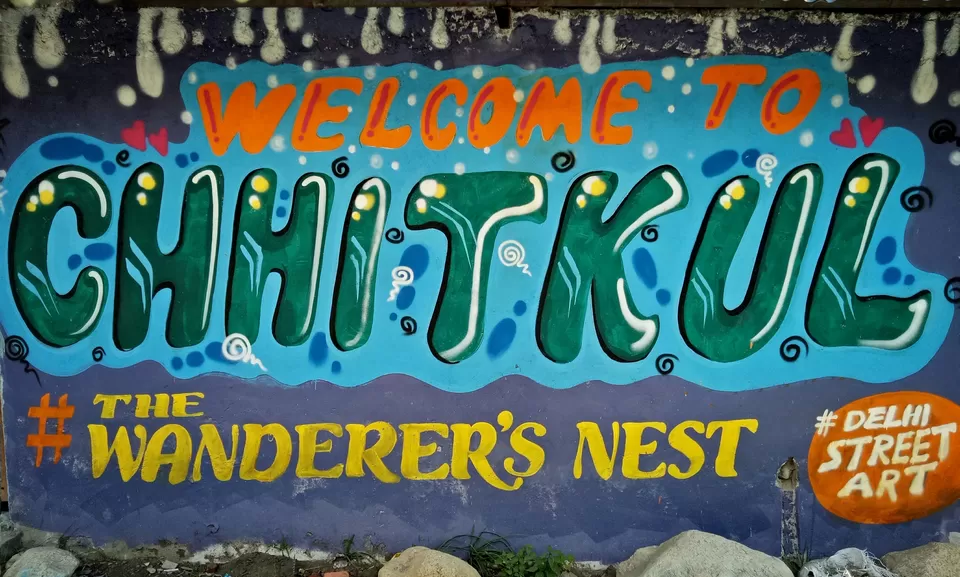 Chitkul – the name itself sounds like the twitter of birds, and the curiosity is piqued when you heard that Chitkul is the last inhabited village of India! Also, this gem of a village lies in the mystically beautiful Kinnaur-Kailash region of Himachal Pradesh.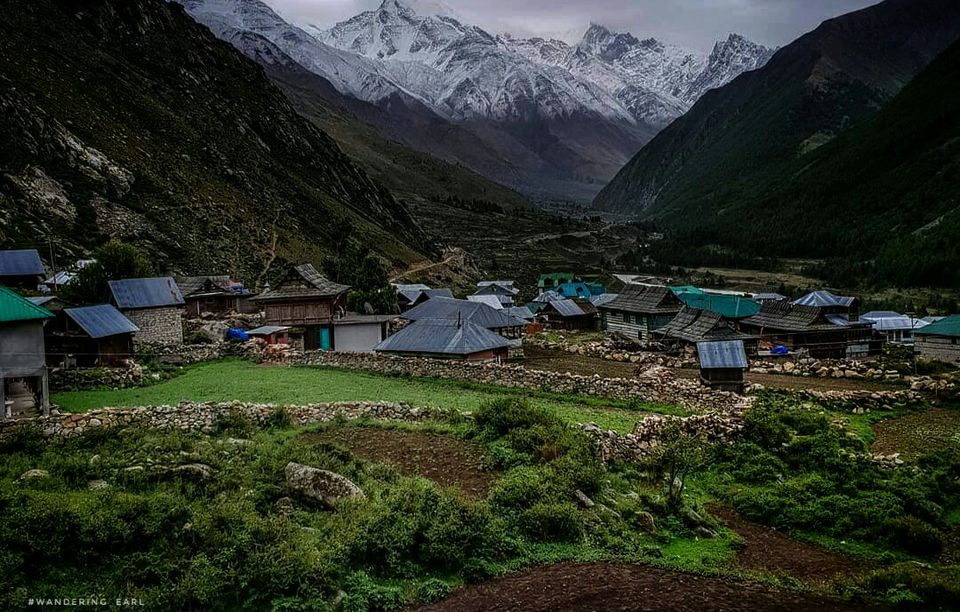 Chitkul is only 24 km from Sangla, one of the prominent towns of the Kinnaur district. The road to Chitkul is also quite picturesque. It is quite different from the dangerous roads of the Kinnaur region. As we move from Sangla, the river Baspa gives us company throughout. At some places, the Baspa is like the demure damsel, while at other places we can see its force. The zigzag roads are surrounded by tall deodar trees, giving the place a serene look. The entire valley is surrounded by the mountain ranges of various hues. With the cool breeze blowing, we travelled enjoying the breathtaking views of the surroundings till we reached Chitkul.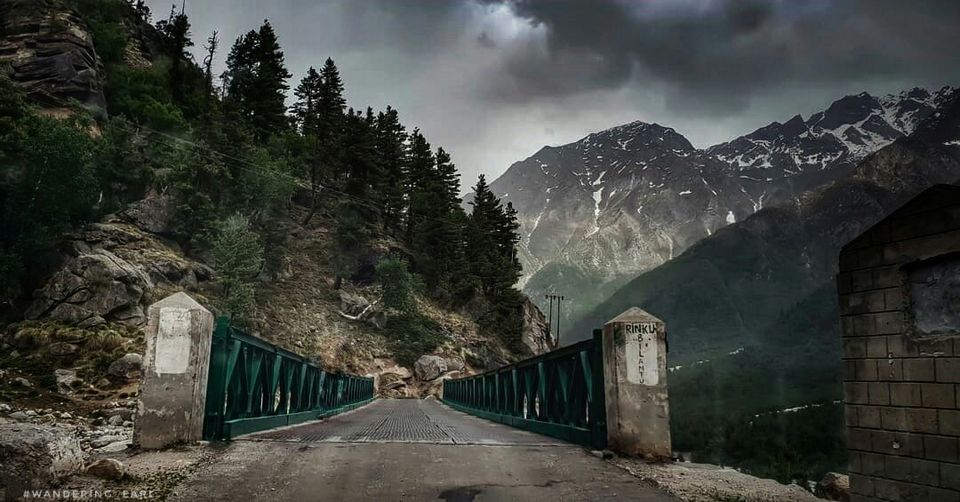 Chitkul is a hamlet near the Indo-Tibetan border and it is the last place near the border where one can go without a permit. The village is itself a little away from the actual border. A small village with about 600 population, the beauty of the place is enhanced by the Baspa river flowing by it. The village is surrounded by the Kinnaur-Kailash ranges on all its sides. There are a few hotels to stay at Chitkul (Home Stays, Hotels, Tent camps near baspa river and Zostel)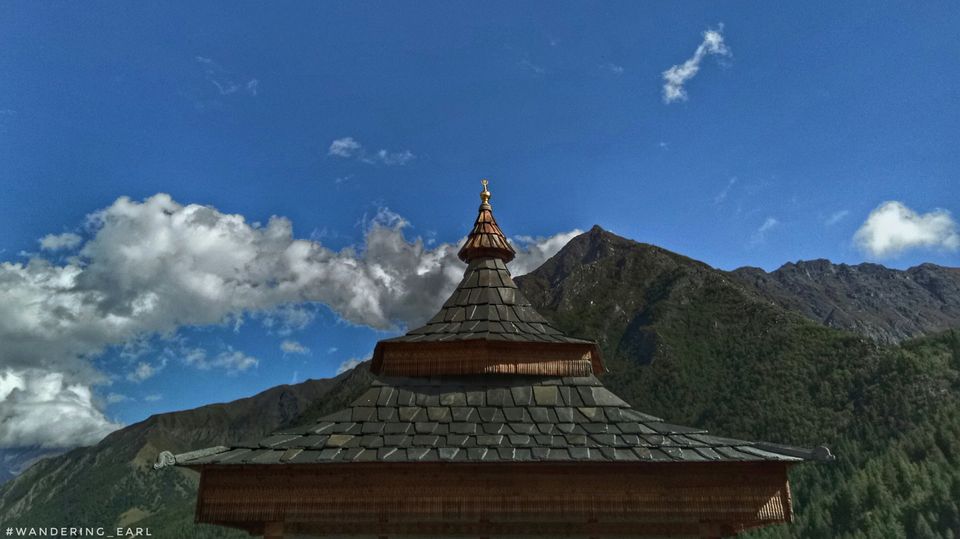 Mathi Devi temple is the one of the attractions in chitkul and this Temple is about 500 years old. The Mathi Devi temple is indeed a sight to behold. Made of wood and stones, the temple is a perfect example of the unique Kinnauri architecture. The wooden carvings show the finesse of its creator. The temple stands amidst the village with all its splendor.
Visiting Chitkul had been a cherished experience. At one side, the serenity and simplicity of the place will charm you while the magnificence if the mountains will simply make you bow down in reverence. The summer here is so colourful and lively with the blooming orchards and trees, but the winters portray a stark contrast. It snows heavily here and it is completely cut off with the roads blocked due to snow. Both facets of nature are so brilliantly displayed at Chitkul. No wonder it is called the "Crown of Kinnaur".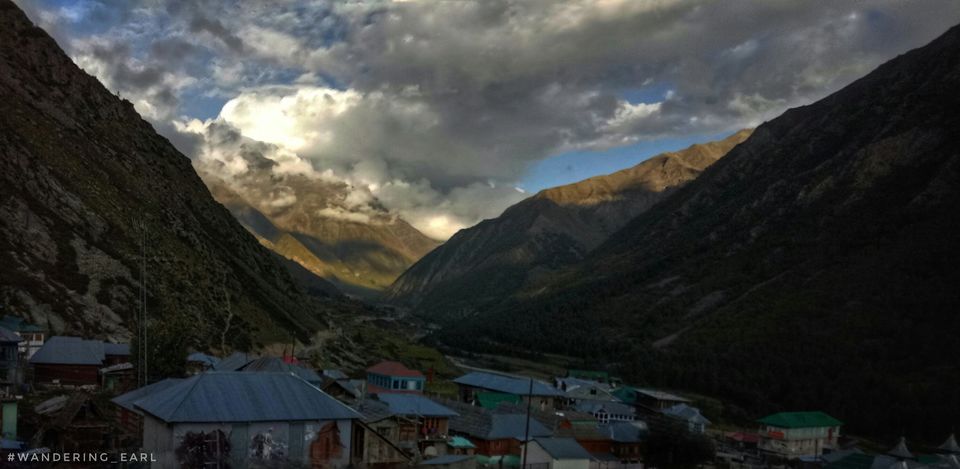 Chitkul is connected by local HRTC buses or public transport. One can easily catch an HRTC bus en route Chitkul from Shimla ISBT where buses would be available for either Reckong Peo or Sangla. The buses leave daily from Shimla for the two mentioned places. Of the two locations, Sangla is far more convenient for reaching Chitkul. Furthermore, one can catch a bus from Sangla to Chitkul, which runs daily. The last bus for return from Chitkul, if you're planning a one-day trip from Sangla, is at 3:30 PM.
The best route to take (assuming starting point of Delhi) is via Delhi » Chandigarh » Shimla (2200 mt) » Narkanda (2708 mt) » Rampur(1350mt) » Karcham (1813 mt) » Sangla(2696 mt) » Rakcham(3048 mt) » Chitkul (3450 mt)