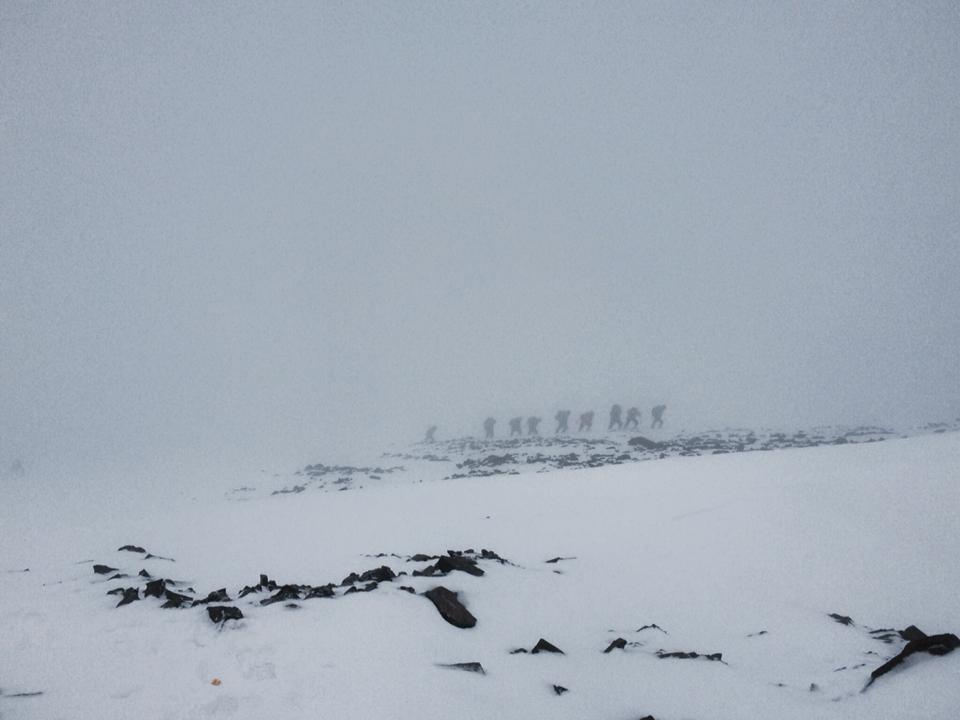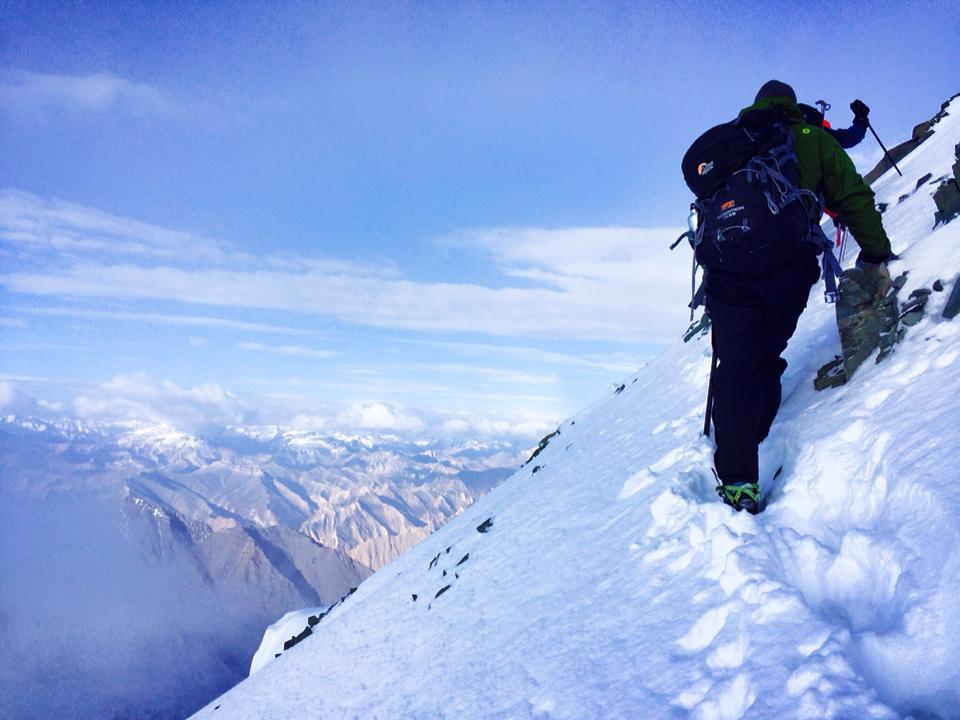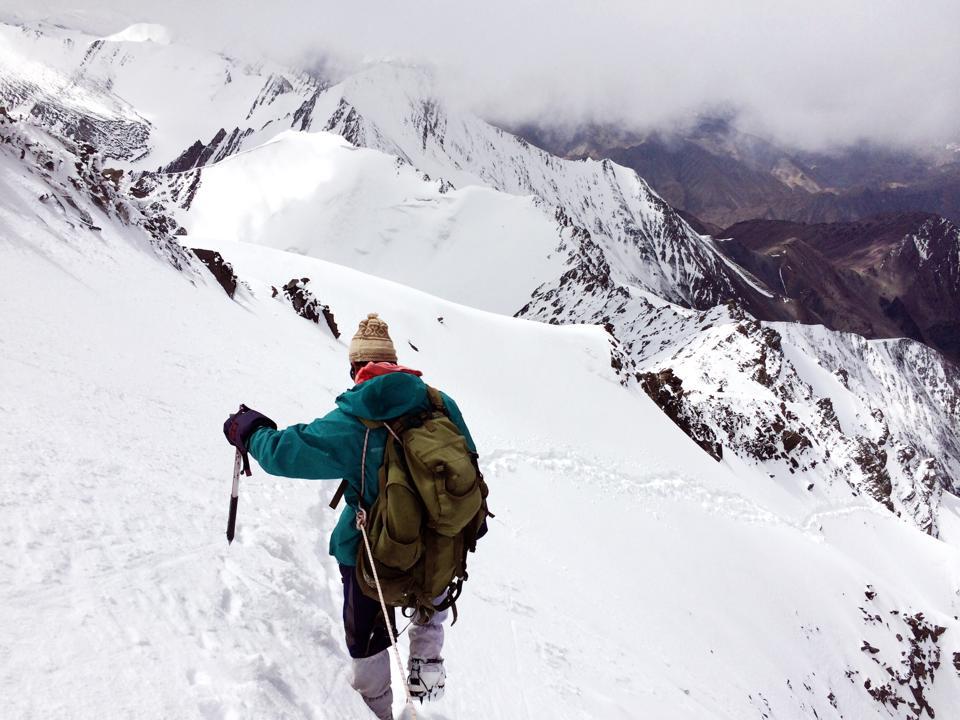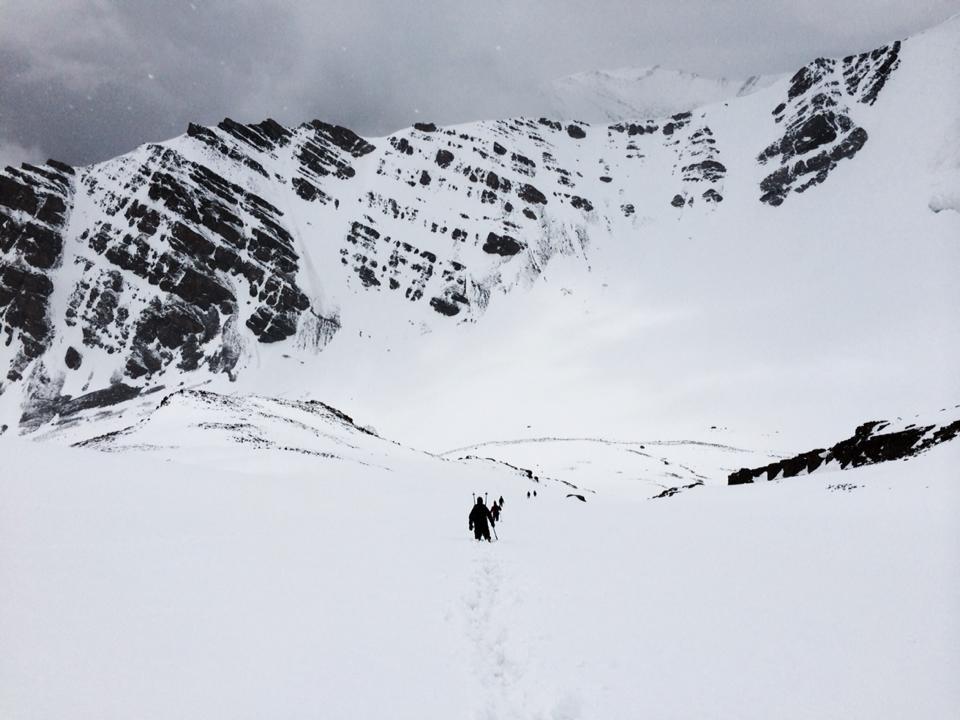 I clearly remember i was nicely sipping on some coffee and was watching a TV series when I received an email from my work for doing 2 peaks in leh for a media house. Being a seasoned mountaineer I was absolutely prepared until i read the whole sentence which said " without any help of cook or porters , though you may take a friend along at your own risk" .
"OH MAN" was the word which came out of my mouth. This was that " should you choose to accept this mission kinda situation from one of the Tom cruise movies" hehe !!
I immediately made a call to a friend and a fellow climber telling him about this situation and being a mountaineer you are always excited for this kind of stuff so he immediately says " Let's Go "
The peak's name was Stok kangri which is a very common and a starter level peak for trekkers and it isn't a tough peak. Infact it is more of a trekking peak rather than a technical one but what different we had to do was we had to do the first ascent of the season which means opening a fresh route in fresh snow at an average altitude of 16000 - 21000 feet. Now that means one and only one word "HARDWORK" . Here is the day wise itinerary
Day 1 :- Pune to Delhi
So I start my journey from pune and I meet my friend in Delhi.
Day 2:- Delhi - Manali
We start our journey in a luxury volvo from New Delhi which takes 12 hours to reach Manali.
Tip:- There will be a lot of private buses that will offer you tickets to the overnight volvo to manali under INR 1000 . The Govt. volvo service charges Rs 1500 to manali . The choice is yours, I prefer the Govt. one because it runs on time, Doesn't take any fellow passengers/friends in the middle of the highway and stops at a better and cheaper place at night for dinner than the private volvos.
Day 3:- Reach manali and CRASH
We slept the whole day and in the evening went to the hadimba devi temple to catch on some peace which is not really available in NEW MANALI these days because of the excess crowd out of which the BUM BHOLEY junta is mostly PEACE loving and doesn't really get out much.
Day 4:- Leave for Leh at 2:00 am
We booked a seat in a "DIRECT LEH" Tempo Traveller most of them leave at night . You also have an option of going through a halt. You can also pre book the HPTDC luxury bus to leh which charges Rs 2500 (overnight stay an food included) and takes you to leh in 2 days with a overnight halt in KEYLONG
I would generally recommend to hire your own taxi if you are more people so you can stay in beautiful places like JISPA village or camp in SARCHU ( not recommended for weaklings as its at 14000 feet)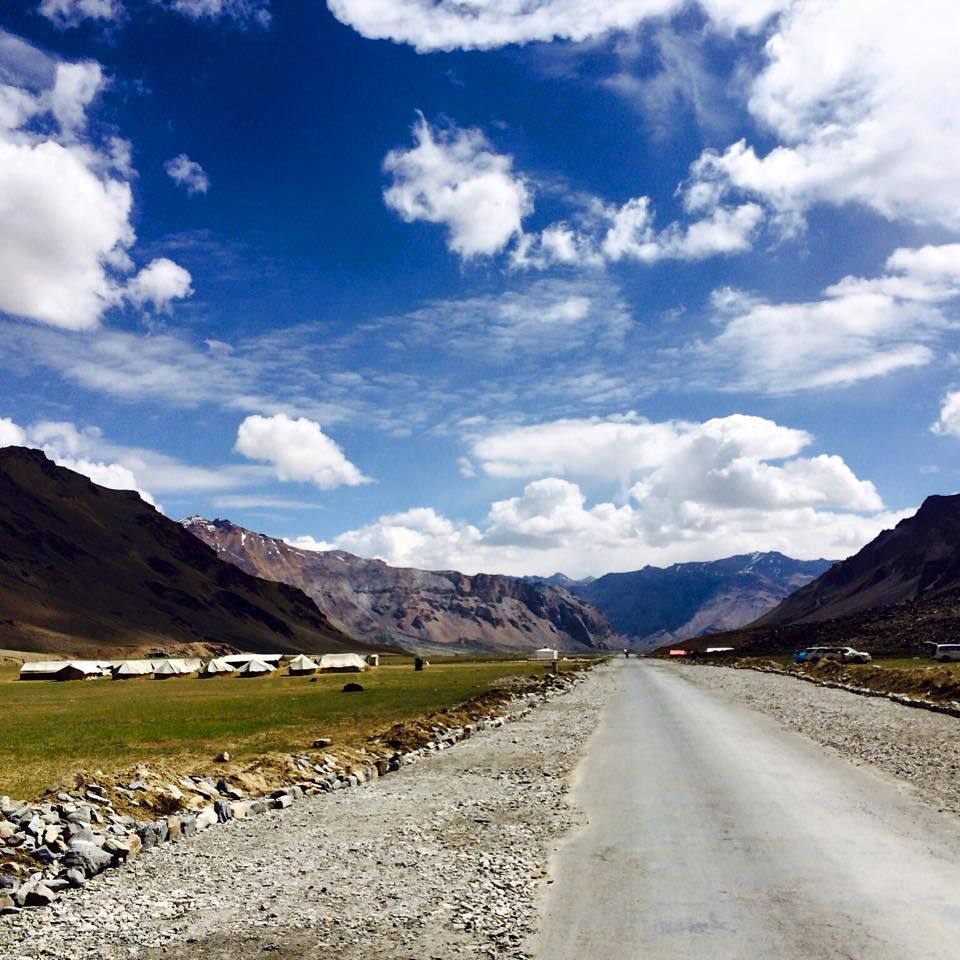 Our taxi driver slept thrice in the middle while driving as he had smoked up a little too much hashish. After a lot of argument and the tourist in the bus being super mad at him I had the experience of driving a tempo traveller 40kms before Tanglang La to Leh. This was probably the first time i had driven a tempo traveller and specially on the MANALI - LEH road.
Day 5 :- We reached Leh at 10 pm
We reached leh kept our bags and rushed to my favorite munching place "NEHA SNACKS " (main market, leh) as we were super hungry. It's a must visit for all the CHAAT lovers, Dosa fanatics, Chola bhatura Kings .We reached the hotel and slept for exact 13hours after that long journey.
Day 6 and Day 7 Acclimatize in Leh:-
We did the nearby Shanti Stupa a couple times in a day for training purposes. P.S As mountaineers we train throughout the year for such climbs but when you are in Leh which is at 11'000 feet the feeling is AWESOME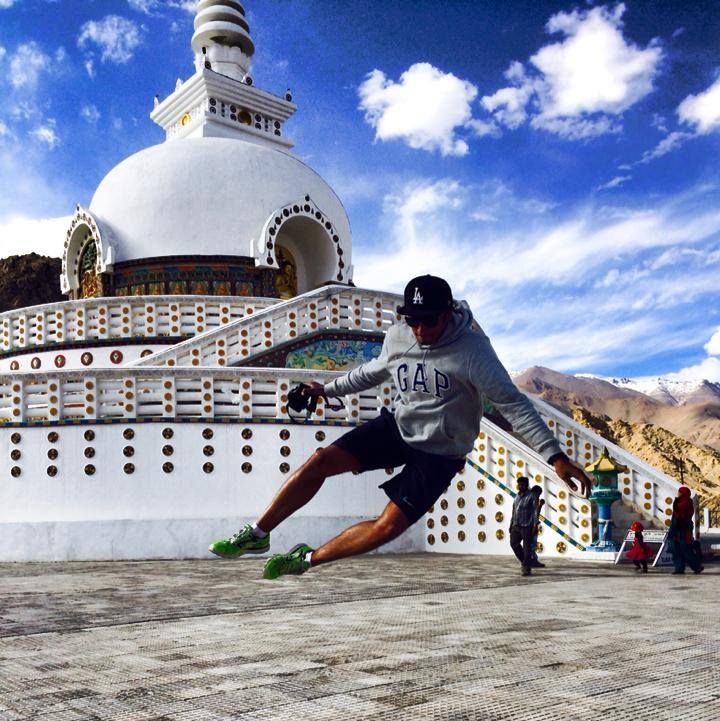 Day 8 :- We took our climbing Gear and the necessary peak permits from the IMF office in leh. Their office is in Mentokling guest house, Changspa Road, Leh. Later we left for stok village which is a 45 minute drive from leh. We reached Stok village and started trekking. We skipped two campsites, Changma and Mankarmo and we reached directly at the base camp by 6pm and pitched our tents. We cooked some food and went to sleep as we had to get up in 5 hours and the same night we had to push for the summit
Tip:-There is a camping permit of 200-250 Rs per day which has to be given where ever you are camping be it the basecamp or any other which has to be paid at the camp canteen itself.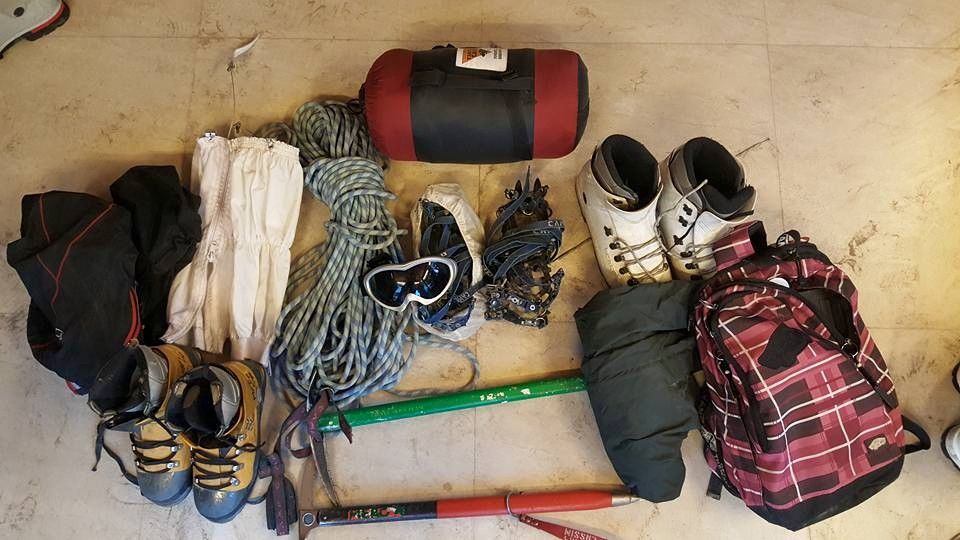 It was the month of May as we had to make the first ascent of the season of stok kangri and we had an idea of the random weather we might get but what surprised us was as soon as we got up at night around 9pm we had a fresh snowfall which looks really pretty but that means double the hardwork.
The pics below are clicked in an interval of 12 hours. 1st one os when we arrived at basecamp from leh.
second is when we arrived back at basecamp from the summit where we got a fresh snowfall again.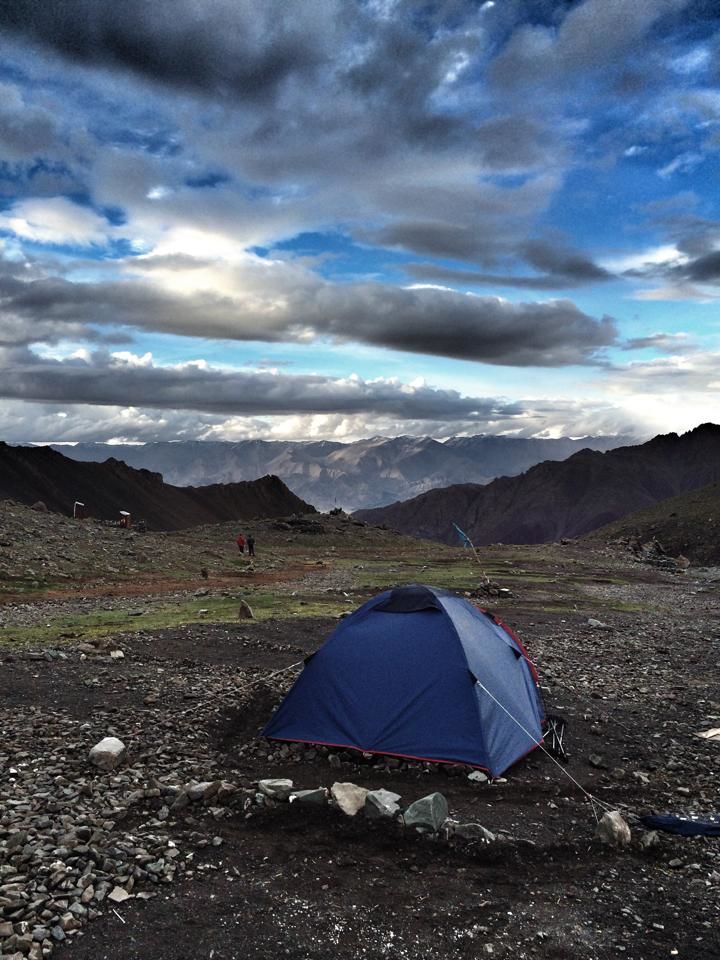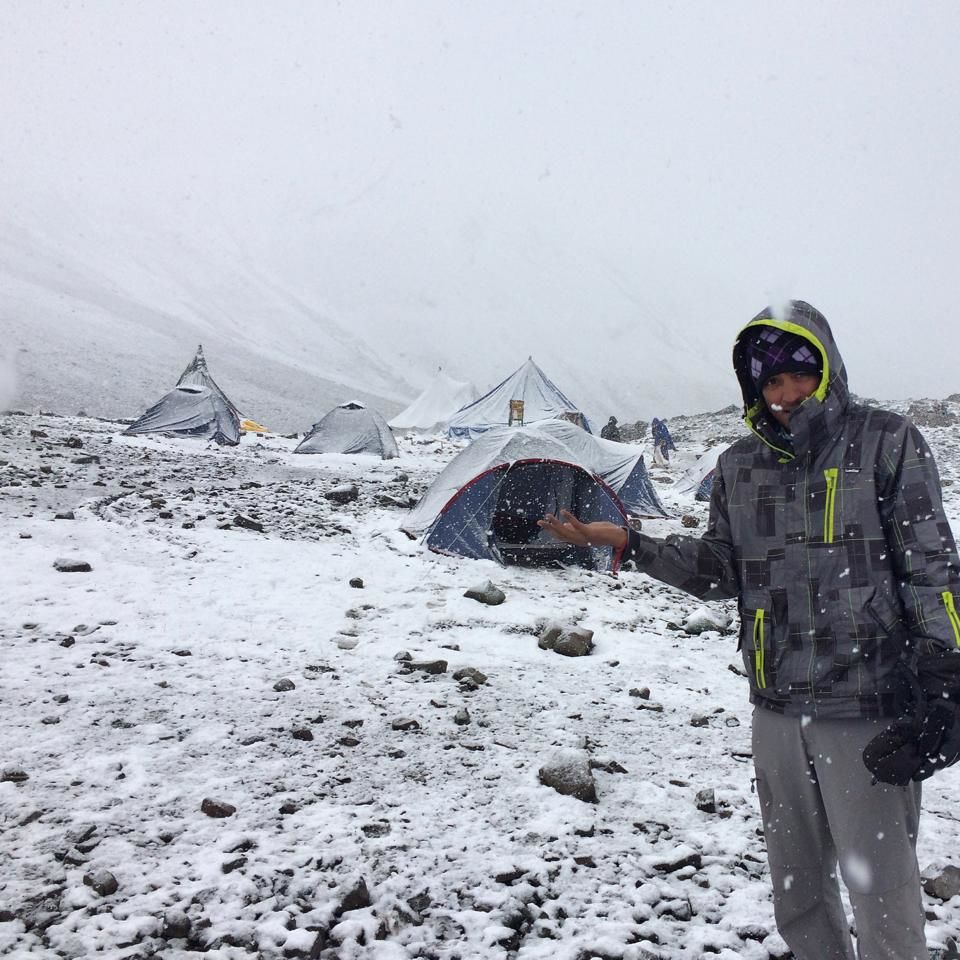 We got up and cooked maggi noodles for us. Boiled a couple of potatoes and garnished it with salt pepper. Stacked some chocolates, energy bars and some electrolytes and Bammm.. we set off for our summit.
Day9:- 12.45 am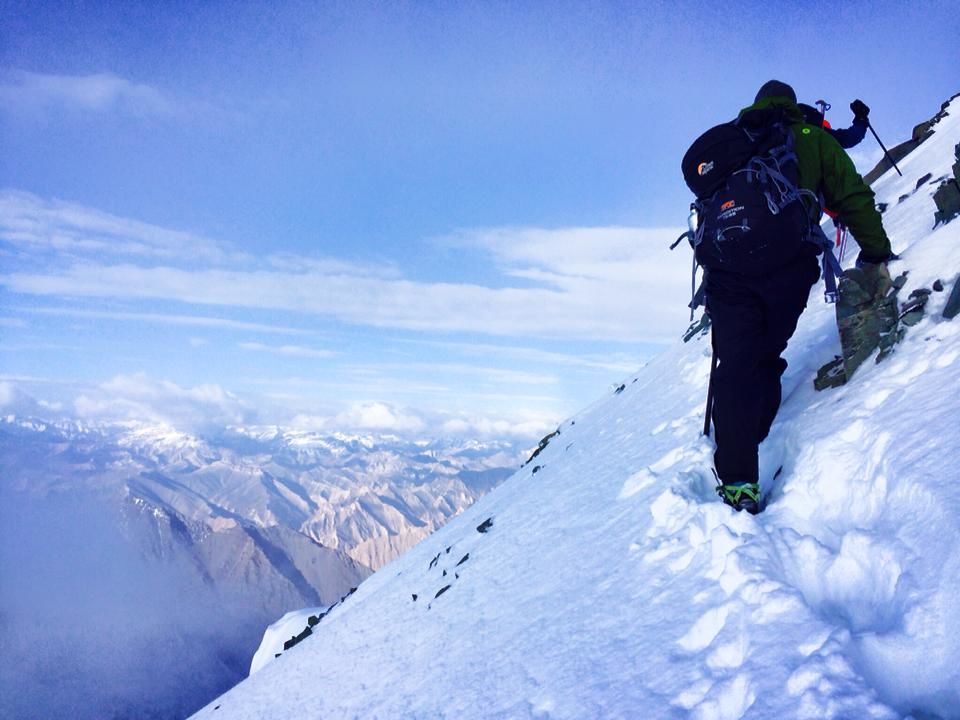 As we proceeded towards the stok kangri glacier the snow was literally till our waist. Around 4am we had to traverse from the glacier to the shoulder which was a tricky part. See this picture below for reference though this picture is of another ascent i did on stok with another media house.
Day 9:- 5.30 am
Around 100meters before the summit the ice on the shoulder was so much that it was too risky to climb/walk on the ridge of stok kangri so we decided to open the root from the Bottleneck which is again one of the trickiest areas of any peak.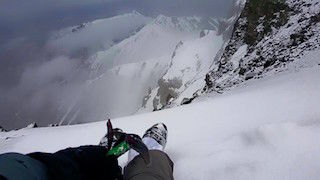 Day 9:- 6.25 am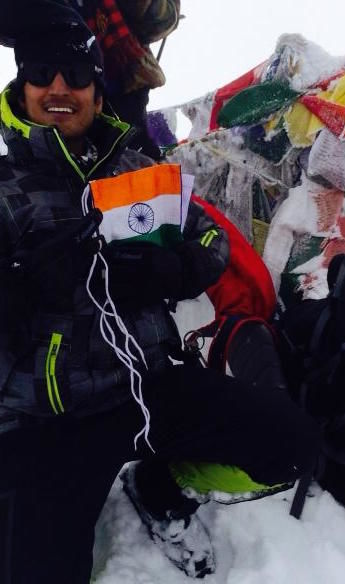 The hardwork had paid off and we were seeing the prayer flags on top of stok kangri. We did the first ascent of the season successfully and we offered our prayers as I always say "it doesn't matter how fit you are, you can't climb a mountain if the mountain doesn't want you to".
It was a wonderful trip in all. We learnt a lot because doesn't matter how many peaks i have ever climbed, there is always room for learning something more and improving myself as we are all humans and WE EVOLVE !
I will keep sharing my summits around the world please feel free to contact of you want any information about any peak/trek around the world.
Ciao !!
A cold desert for High Altitude junkies