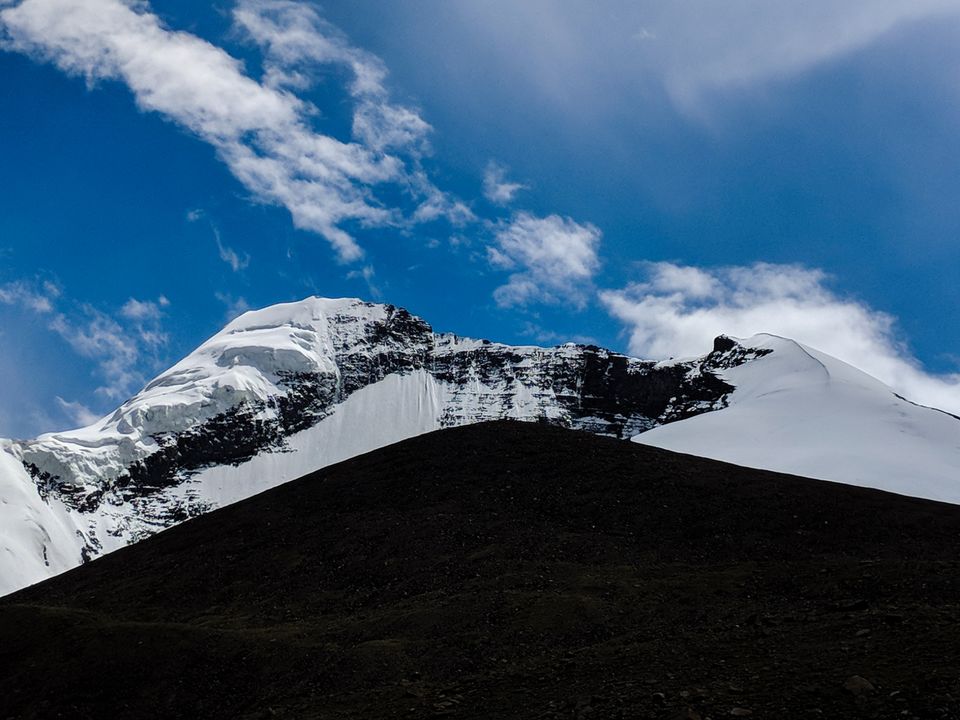 As the surprisingly long winter finally departs and the snow begins to melt, the imminent summer ushers in a manic rush among trekkers to head to our Himalayan trails. Six years ago, when I decided to graduate from going on little hikes to actually going on a full-fledged trek, I'd picked the, now wildly popular Roopkund as my initial foray into the world of trekking. Back then trekking had yet not taken off and it was actually possible to enjoy some relative solitude on the trails. Being a trekker, I understand the need for trekking companies to scale up and to meet the demand that exists but the pitfalls of commercialization are aplenty. From the overcrowding of trails and campsites to the increased presence of waste and plastic to the higher lapses in judgement and increased chances of death, the negatives do sometimes seem to outweigh the positives of this blossoming field of mainstream trekking. Some of us though, would still much rather trek somewhere where we can enjoy a high altitude trek without the presence of human traffic jams. 
Keeping this in mind, last winter, I began my research to shortlist and narrow down on what trek I'd be climbing the next summer. Having done my fair share of pretty treks, my main criteria now was to do something that challenged the limits of my physical and mental endurance and something that would fill me with a sense of accomplishment. I'd done the Rupin Pass the year before and, pretty as it may have been, it just did not live up to my expectations of a truly strenuous and challenging trek. So I began to look up some treks before I narrowed it down to 3: Friendship Peak, Stok Kangri and a bit of an unheard one, Kang Yatse. When the logistics and timing didn't match for Friendship Peak, it became clear to me that I'd be returning to a familiar Ladakhi territory. Having done two winter treks in Ladakh, I'm used to the ubiquitous presence of Stok Kangri in Leh. As you land in Leh and from almost anywhere in the city, if there's one sight, one mountain that is just always towering right over you, it's Stok Kangri. As any serious trekker in India knows, Stok is our so called highest trekkable peak in the country and ever since my first trek, this was one I'd looked forward to one day standing on top of. However, due to its immense popularity, it's always a bit of mess in terms of the sheer number of human beings attempting it every season and the massive number of campsites at Base Camp. Challenging as it would be, this was not exactly my idea of escaping the city life by jumping headfirst into another large congregation of people. Selection by elimination was now confirmed for me and I'd finally settled upon Kang Yatse II as my peak for the summer of 2018. 
What is Kang Yatse?
Kang Yatse, as some research showed, consists of a couple of peaks. There's KYI, KY II, KY III and KY IV. The latter two are not really offered by any of the trekking agencies I came about and of the former two, KY I is more of a technical climb that requires a bit more experience than I possessed. 43m or so higher than Stok Kangri, this was a potentially harder climb as well as a far more remote and peaceful one. It's relative obscurity and higher costs being a deterrent to most trekkers, this is a great high altitude trek for those who want an experience like Stok Kangri minus the traffic jams. 
Where is Kang Yatse?
Unlike Stok Kangri, Kang Yatse is a peak you will not be able to see from Leh or its surrounding areas. Kang Yatse's various peaks are located at the end of Markha Valley, a trek that in itself is extremely popular in Ladakh. It takes you 3-4 days of trekking along the Markha trail before you get any sight at all of your target and even once you do get a glimpse, it hides and reveals in equal measure, playfully covering itself and hiding behind the clouds that cover it. Until you do get to base camp, you're never really guaranteed a constant view of the mountain.
If you do plan to do this trek, there are two different routes you can take:
1) This is the one I did and the one, which, in my opinion, is the far more sensible route to take. This begins at Chilling (only a couple of hours from Leh) and goes through the Markha Valley before you get to Nimaling and then the base camp. This is a slightly longer route but it's a far more suitable one to help you acclimatize as it's a far slower ascent than the other path.
2) The second route is one I would not recommend people to attempt unless they're already well acclimatized and are doing KY as their second peak of the trip. This approach begins at the village of Shang Sumdo and follows a rapid and steep ascent up the Markha Gorge and gets you to Nimaling via the Kongmaru La pass (5200m). This route is quite a jump in height from Leh to Shang Sumdo to Nimaling at 5000m. I came across people who took this route and were utterly exhausted and needed to spend a day or two at Nimaling to acclimatize. Besides, it's not remotely as pretty as the the other trail through the Markha Valley.
We didn't really have a choice in the selection for the route though as the trekking agency that we went with, Rocky Feet, had it all figured out already and I'm glad this was the route they chose.
What's the best time to attempt this?
This is a peak that's best attempted from July to somewhere around mid-September and that's the time you'll find most of the organizations willing to take you. Ladakh being extremely harsh and cold in winter and not to mention the higher amount of snowfall then, this isn't a peak that you can really attempt in the winters unless you get extraordinarily good conditions.
Why not Stok Kangri?
If you're looking to scale similar heights as at Stok and climb a 6000m mountain without having to navigate through a truckload of people on the trail while also requiring a far more scenic route all the way to the base camp, KY is the mountain for you.
Are you qualified to do this trek?
I'd definitely not recommend this trek if you don't have prior high altitude experience in the Himalayas. With the heights you scale on this trek, acclimatization is a must and AMS is a real possibility if you don't look after yourself and study your symptoms. While it's not any more difficult than most of your other Himalayan treks for most of the way, after that is where it really gets tough. It's a far more difficult trek than most of those you'd find in the sub 5000m and probably even higher peaks. Do not attempt this if you aren't extremely fit and if you haven't done other high altitude peaks (15000 feet and above) prior to this.
Brief Itinerary:
Day 1: Land in Leh.
Day 2: Acclimatize in Leh and see the tourist spots and shop in Leh market.
Day 3: Drive from Leh to Chilling and then trek till Skiu.
Day 4: Trek from Skiu to Markha (3700m)
Day 5: Trek from Markha to Thachungtse (4200m)
Day 6: Trek from Thachungtse to Nimaling (4700m) 
Day 7: Trek from Nimaling to KY Base Camp (5100m)
Day 8: Rest day at Base Camp
Day 9: Midnight push to the summit and back
Day 10: Trek to Shang Sumdo via Kongmaru La Pass and then get to Leh
Day 11: Fly back from Leh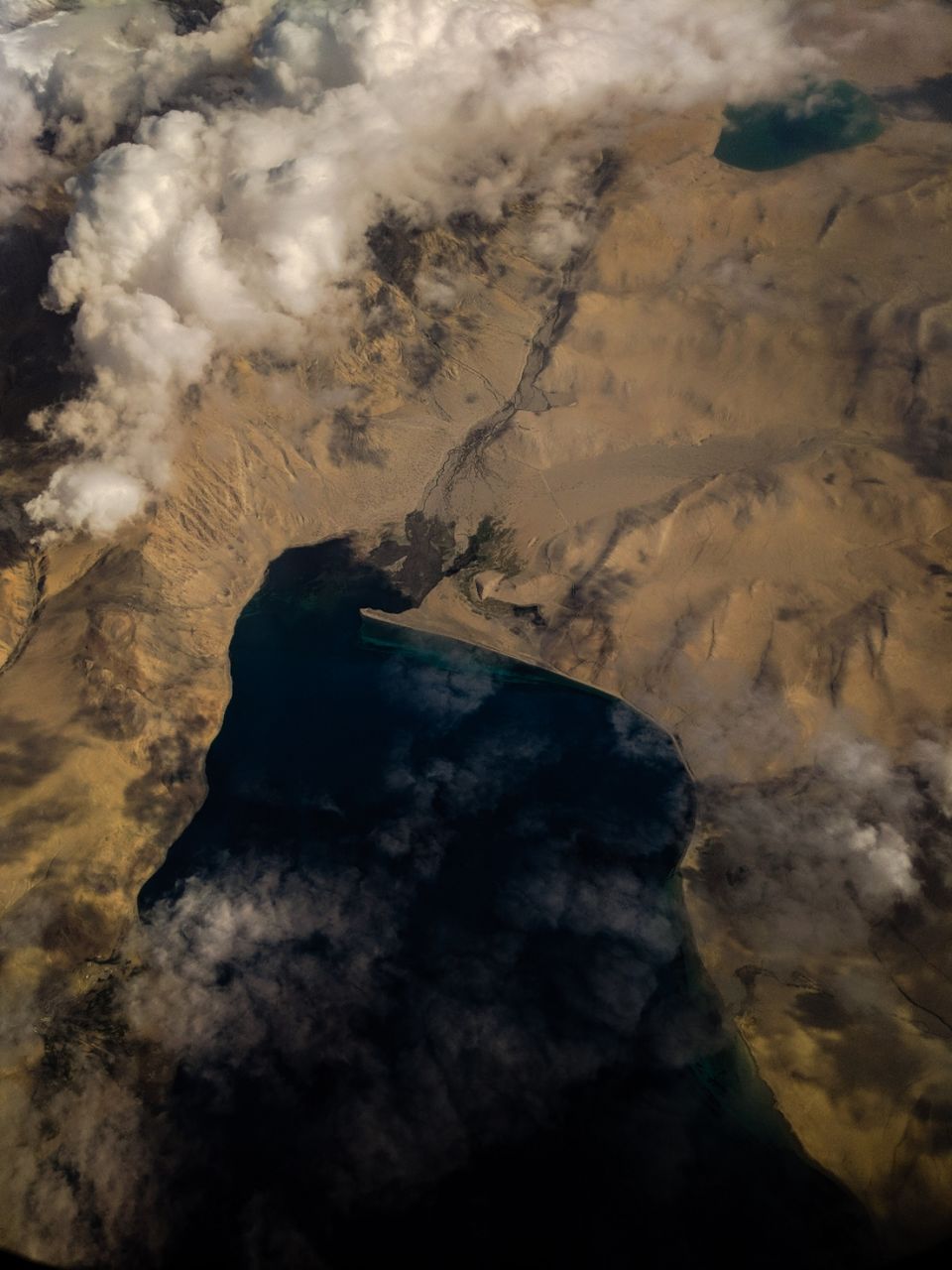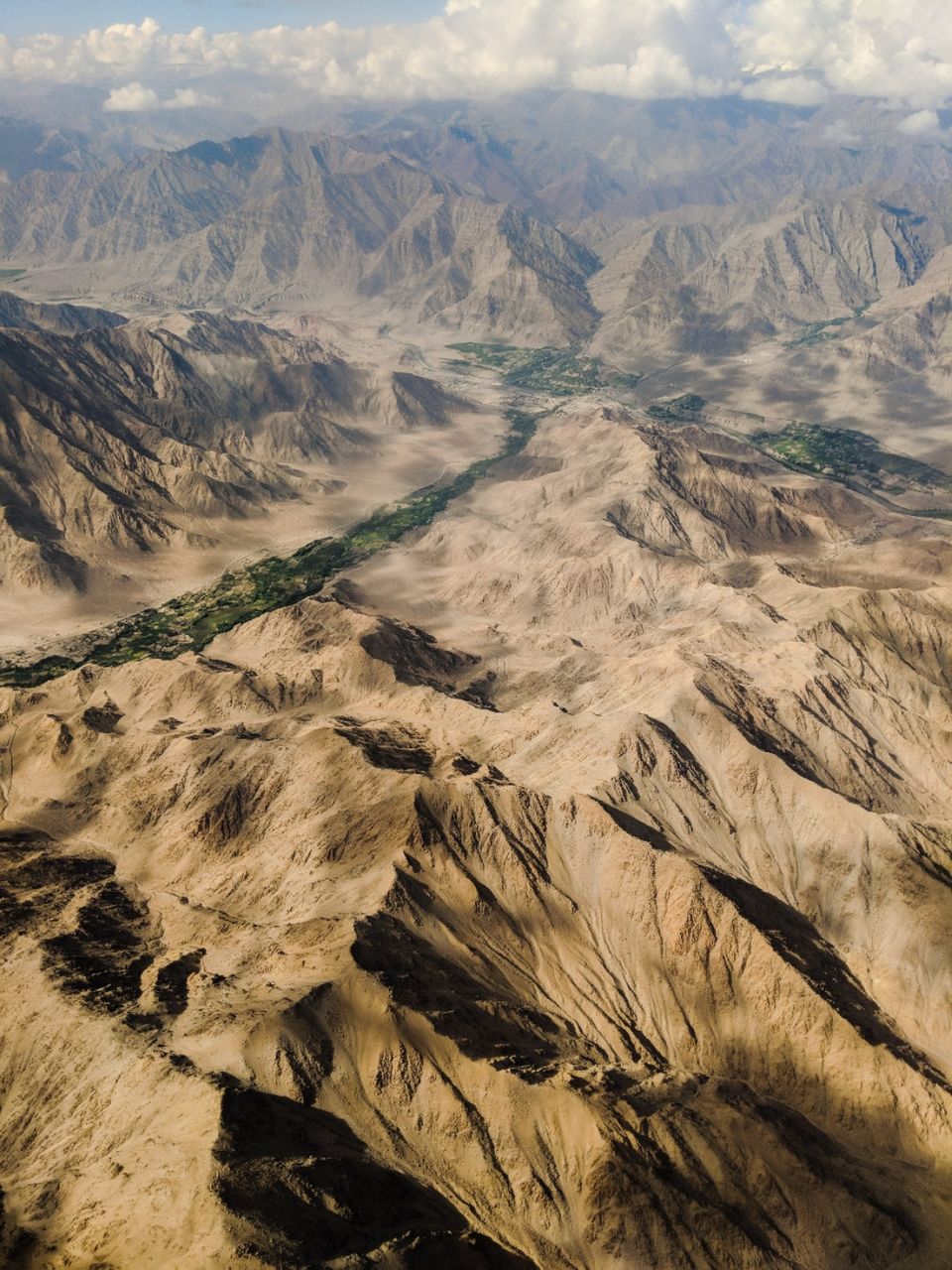 If you're flying into Leh then today is the day of your arrival and one of the most crucial ones of your entire trek. Having flown in from your city at sea level to Leh at 3500m (or 11500 feet), it's absolutely vital that you spend the day either just relaxing at your hotel/homestay or just roam around Leh market and have a very relaxed day and just let your body adjust to the gain in height. Having done a couple of treks in Leh, I've seen firsthand the effect altitude can have on people if and when they think they're bigger than nature and try to be over-exuberant on Day 1.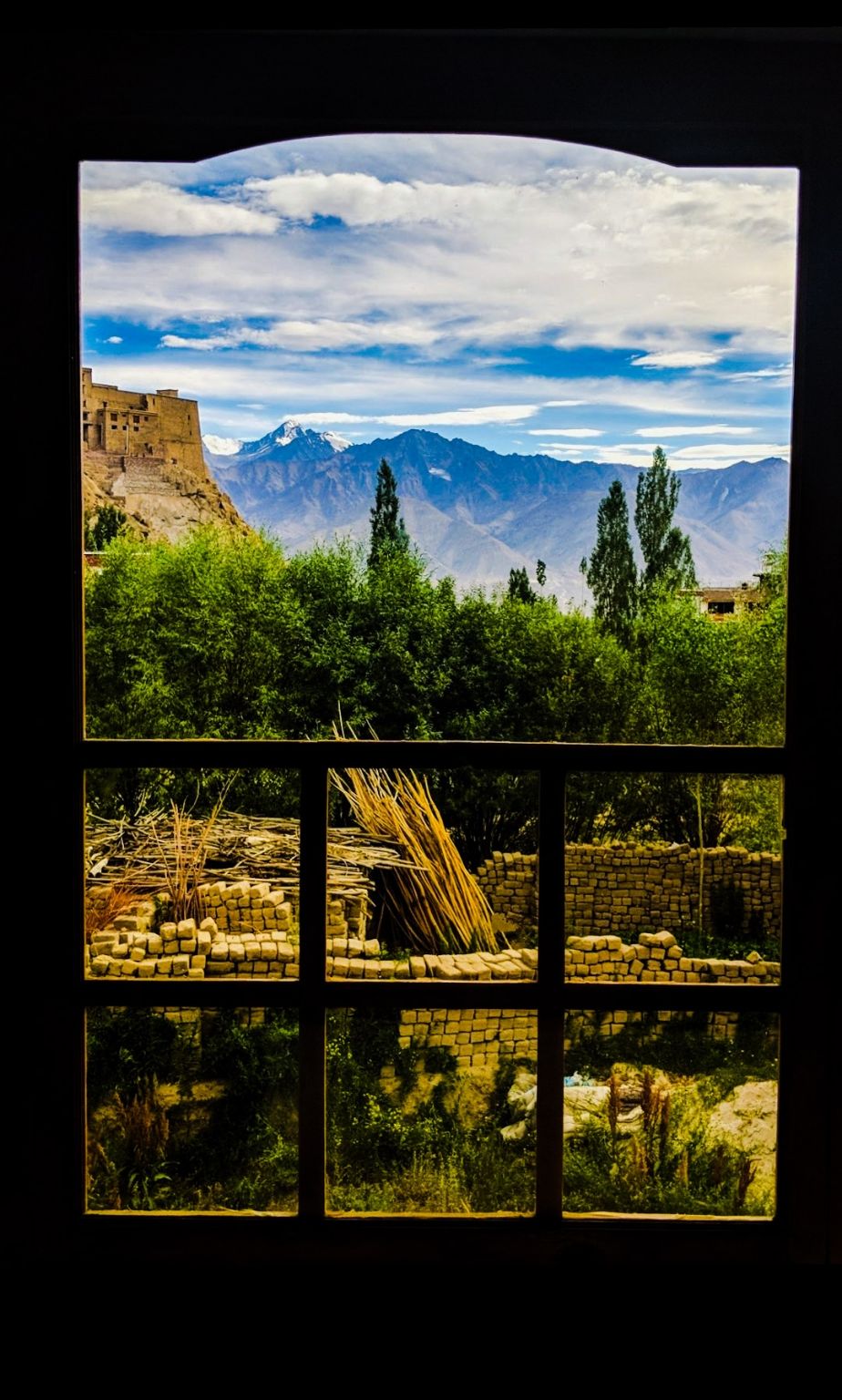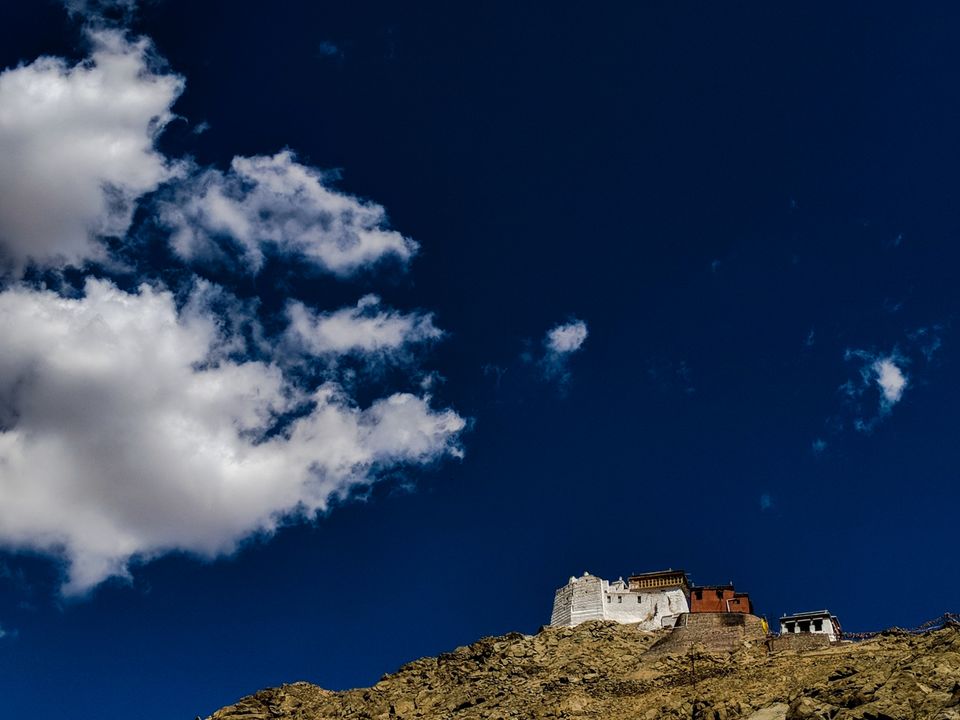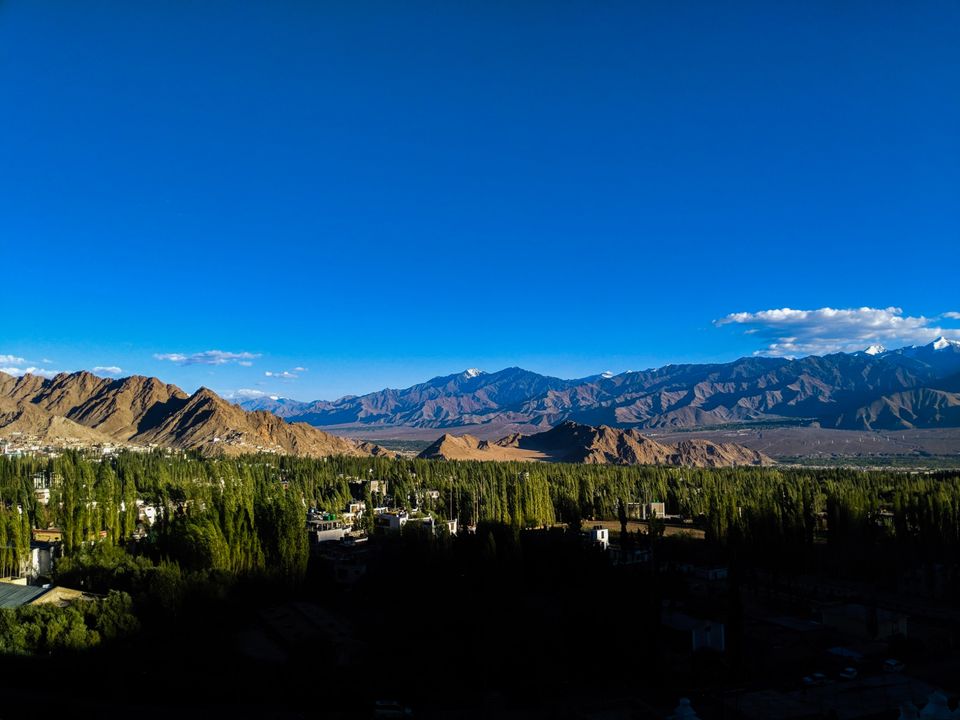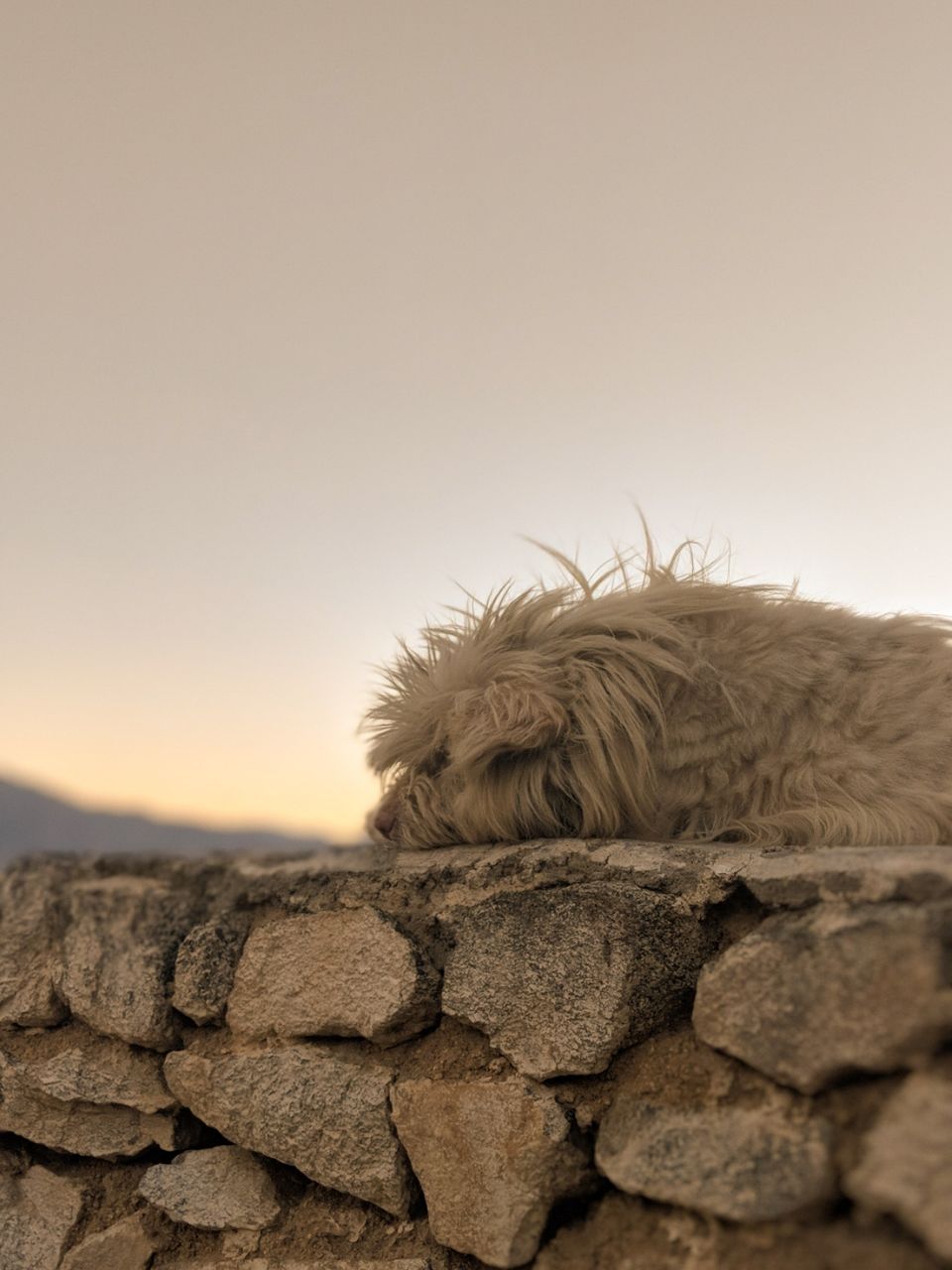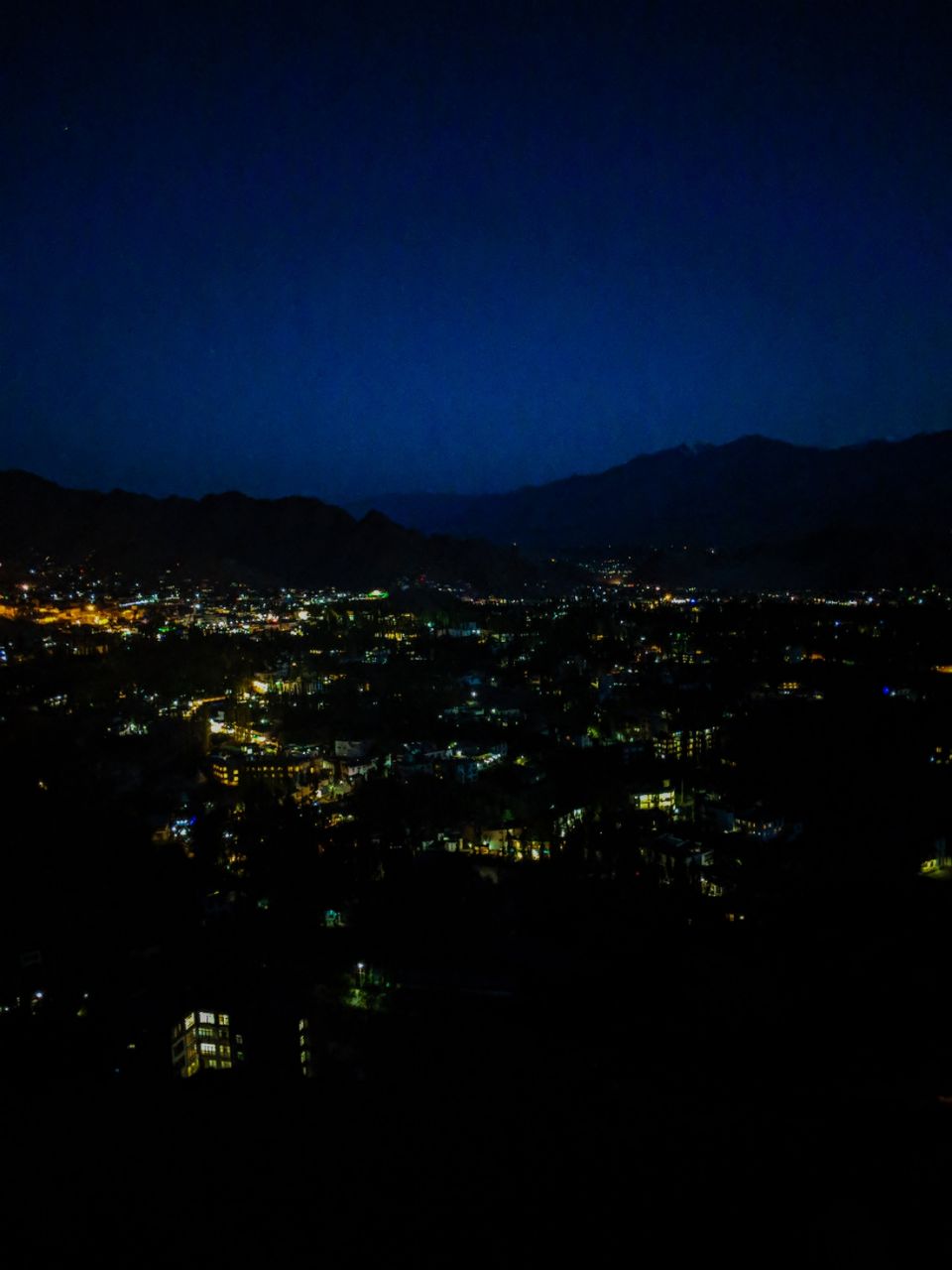 The next day will be much of the same and you can and should go see the various tourist hotspots around Leh which include the monasteries, the wildly Insta-popular twin gems of the Khardungla pass and, if time permits, the pristine Pangong Lake.
Due to some recent changes in the rules pertaining to general safety of trekkers, you may now be required to spend an additional day in Leh and also get some medical checkups done before you can proceed with your trek.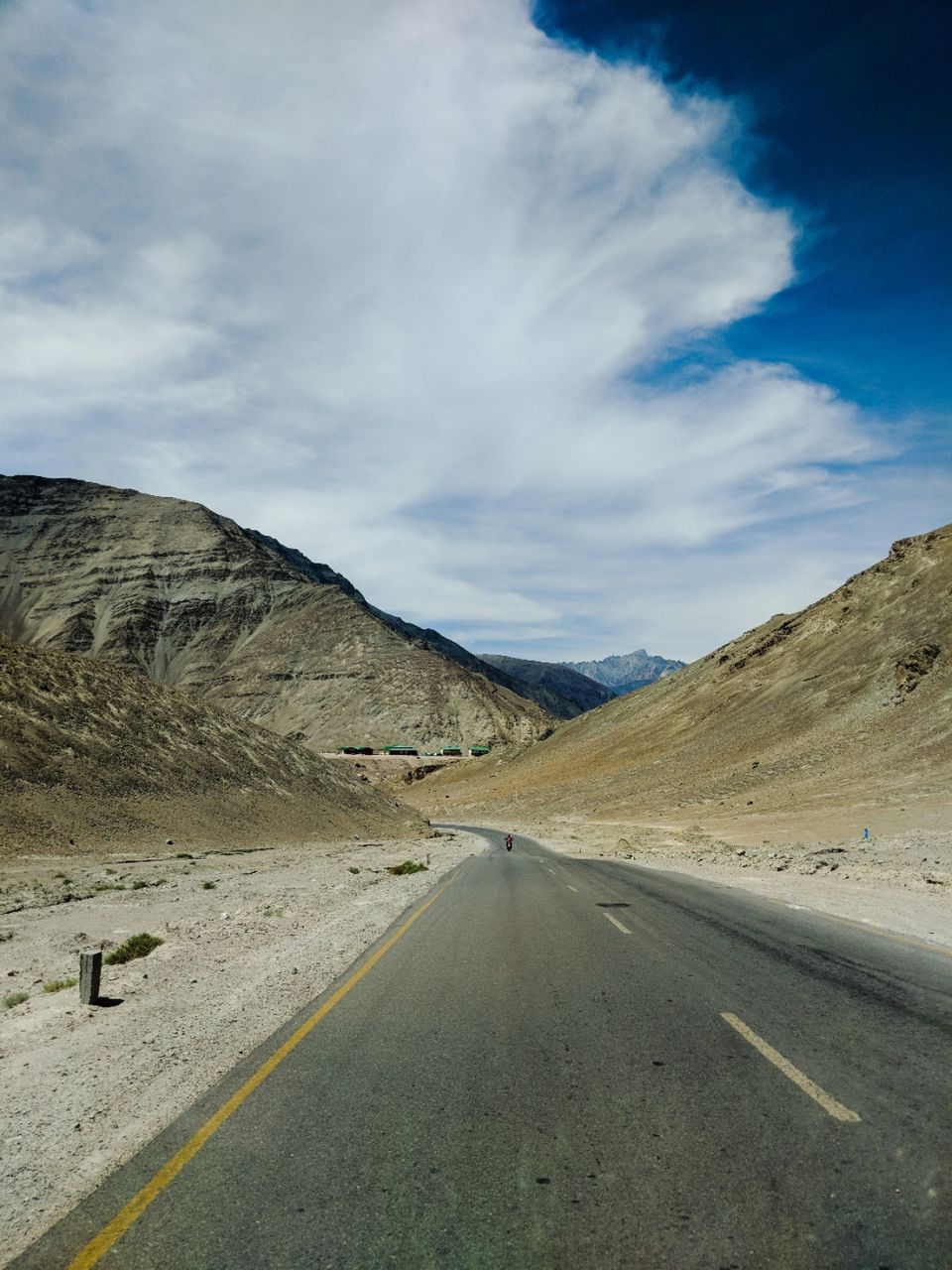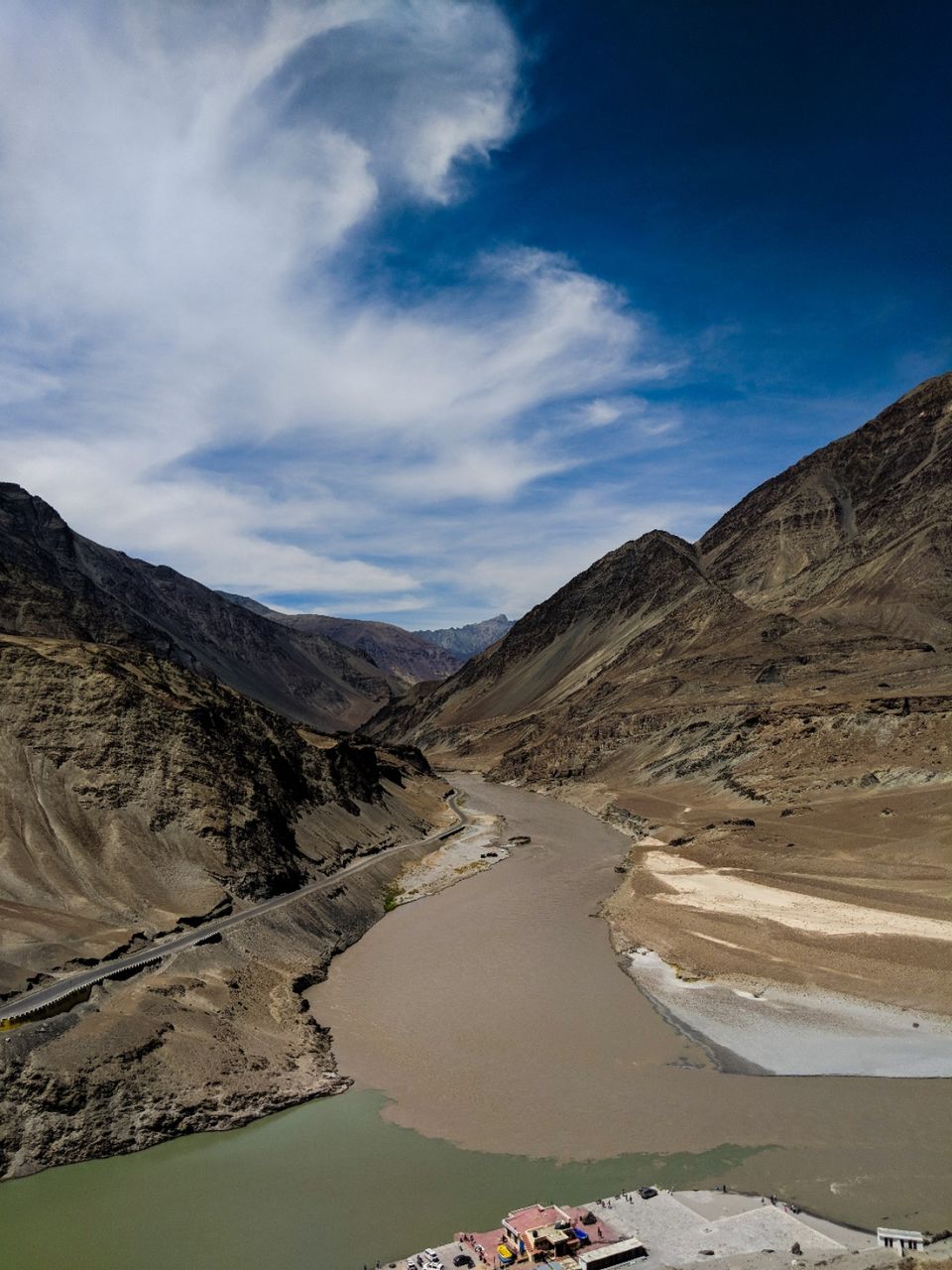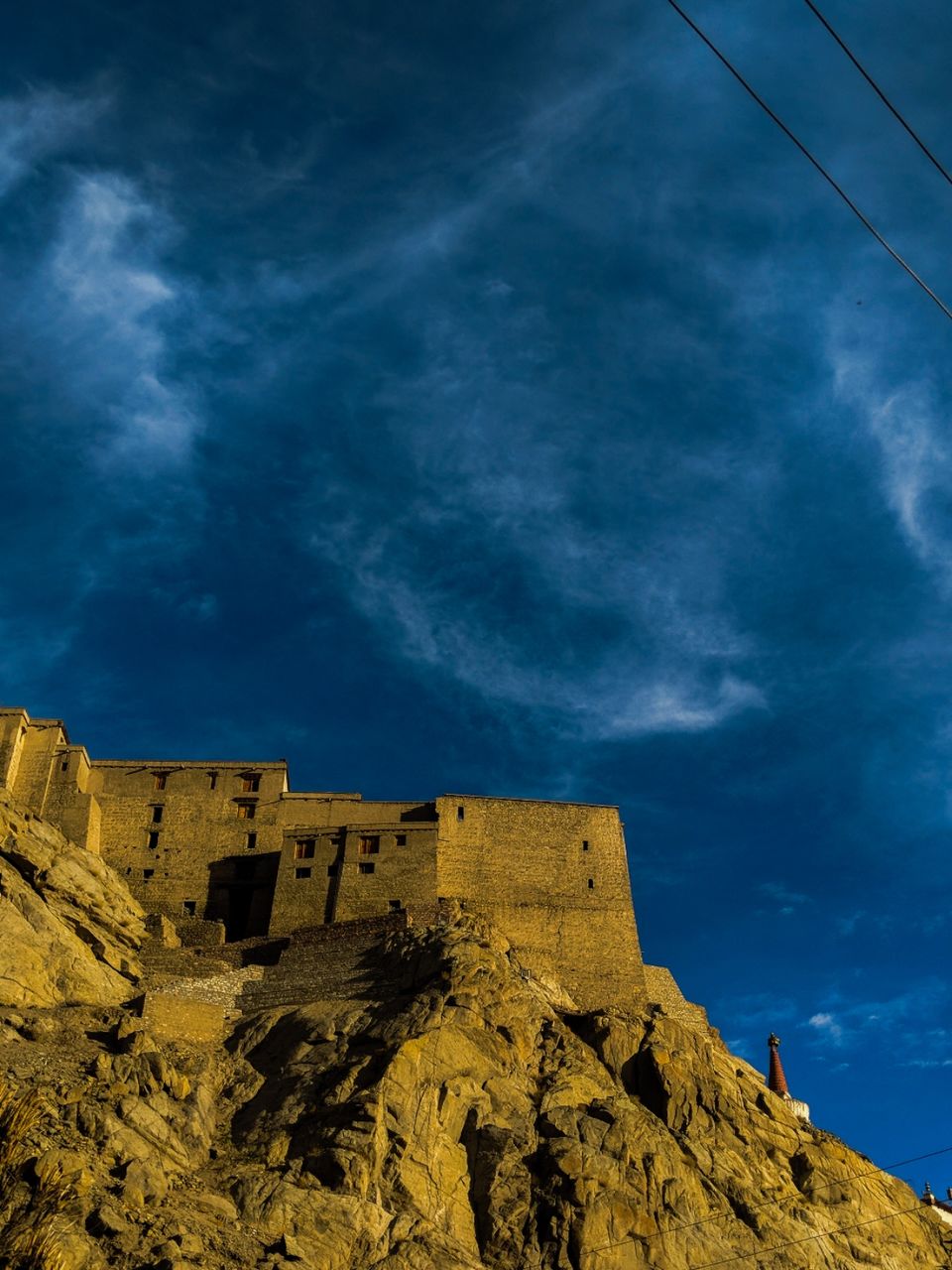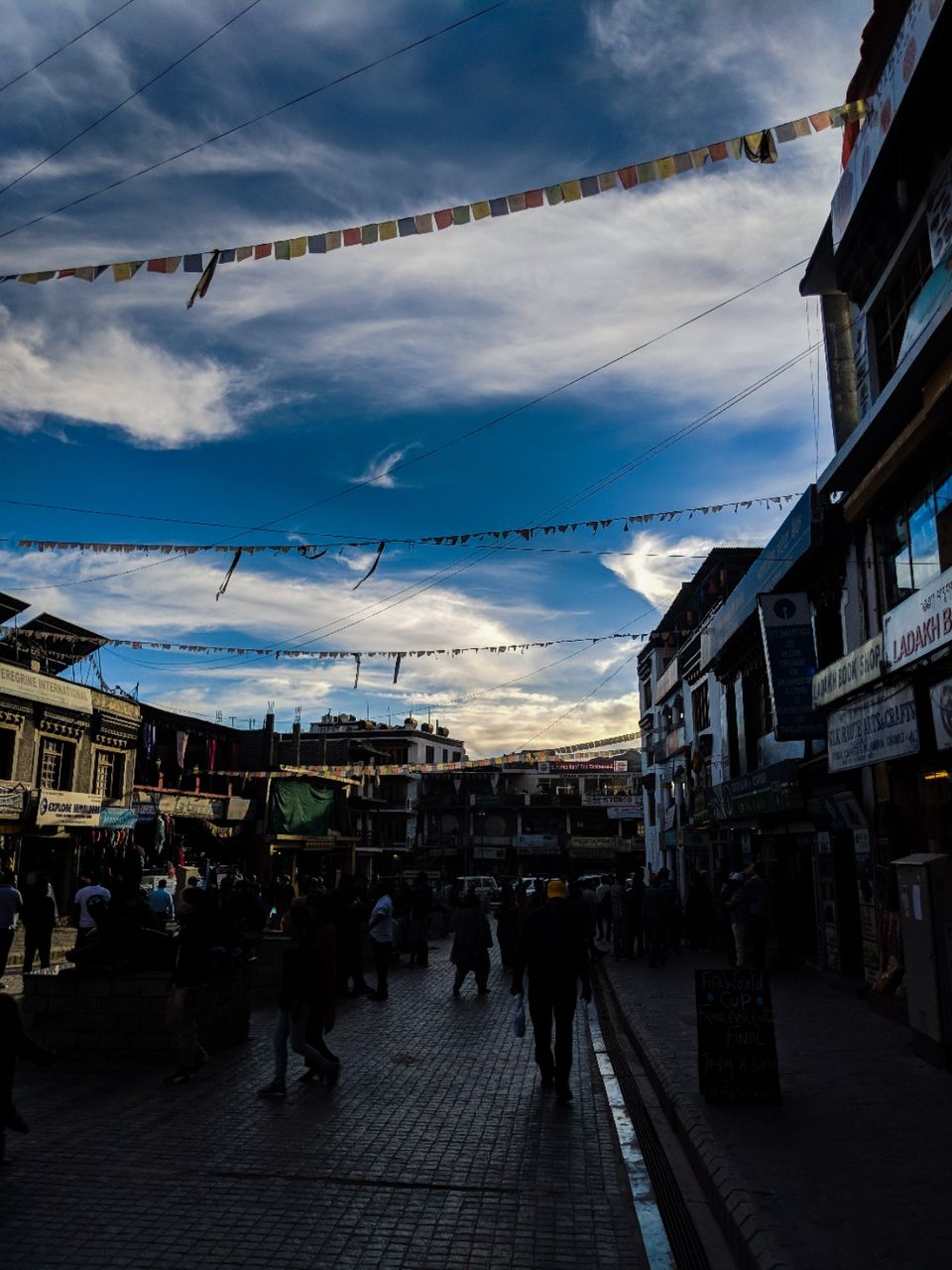 Chilling to Skiu (3400m)
Today's the eagerly awaited day when you finally set off your trek. Once all of us, a group of 9 trekkers, one trek leader and a couple of guides, got into the bus and set off, it was a matter of 2 hours before we got to our destination of Chilling. As anyone who has done the Chadar Trek would know, this is the starting point of that trek as well. There are some treks that throw you right in the deep end from the first day itself but this is not one of those. The first day is a gentle and gradual ascent of around 200m till Skiu. For all the runs on the treadmill and in the city that you may have done in preparation for this day, the mountains are a different ball game altogether. It's not a steep climb but, it being your first day, your muscles do feel a little tight as you get onto the very first climb and it won't be long before you're gasping for breath. A 3-4 hour trek gets us to our first campsite of the trek, Skiu (3400m). Having done a decent number of treks already, this is a totally unremarkable campsite. It's a little patch of grassy land and accommodates around three teams at a time. Unremarkable as this camp site by the river is, what made it stupendously beautiful was the most unexpected and brilliant double rainbow that showed up, across the entire valley that had absolutely everyone in awe. Having wolfed down some hot soup and then dinner, you settle down for the night and prepare for tougher challenges ahead.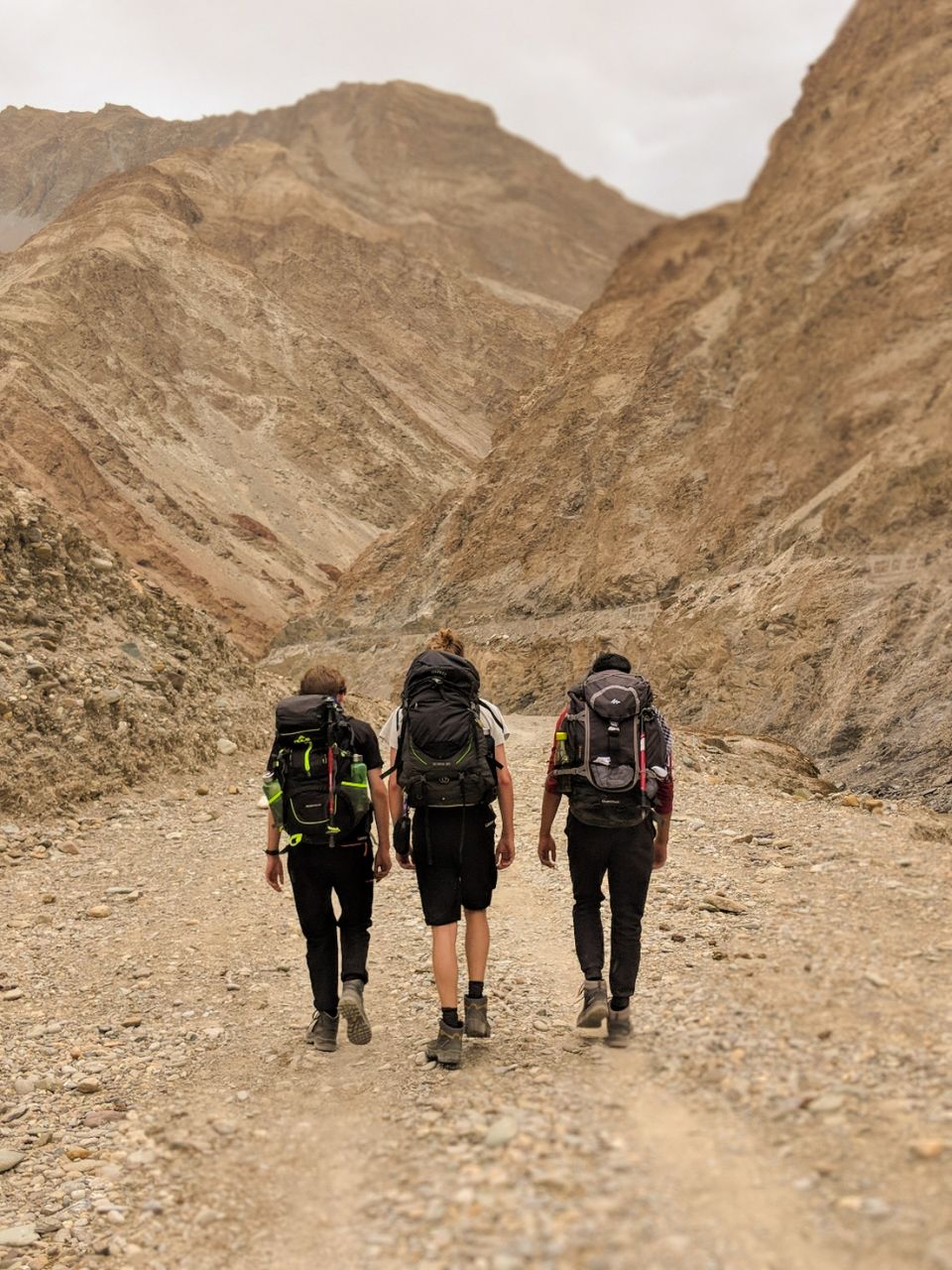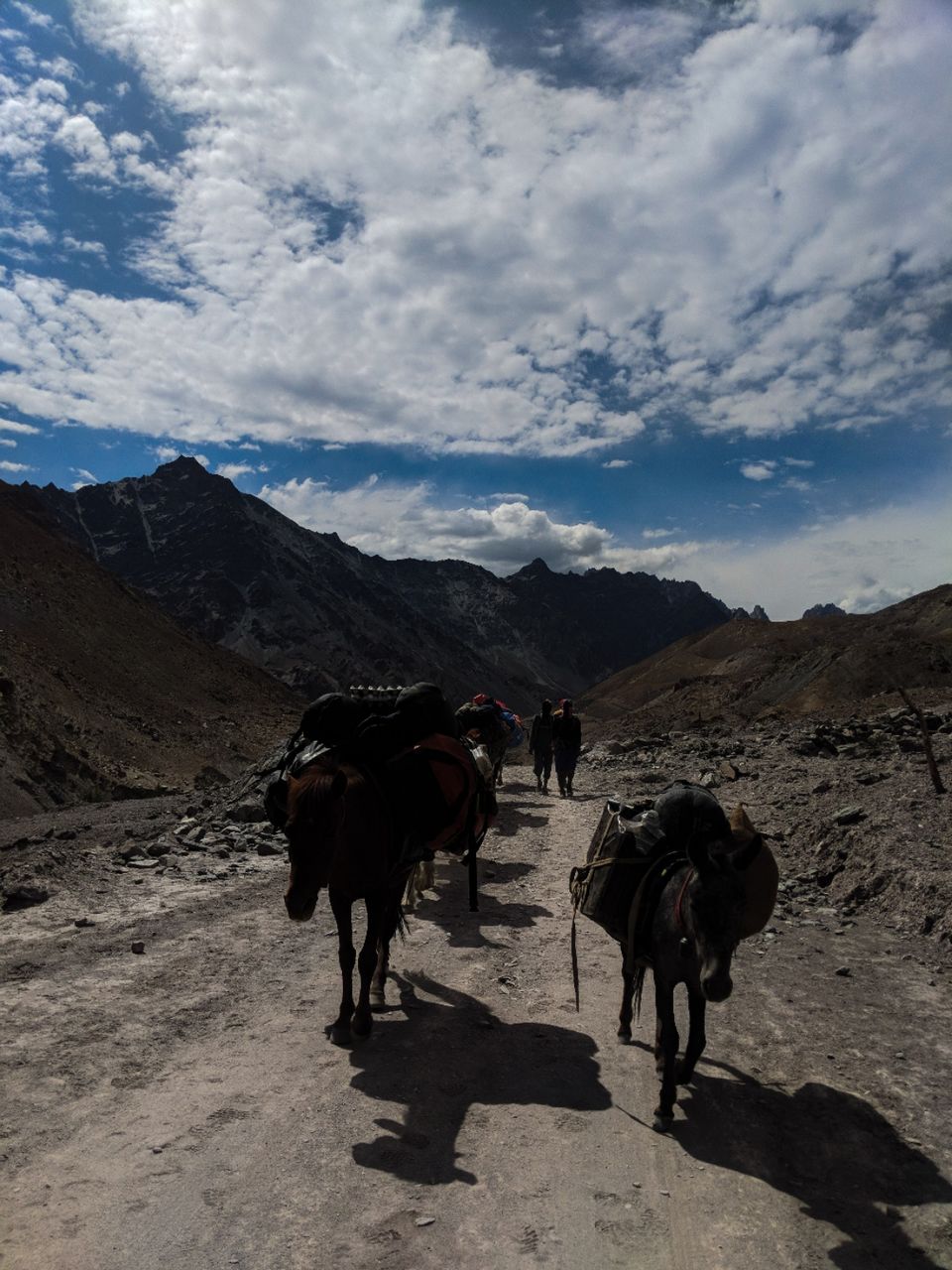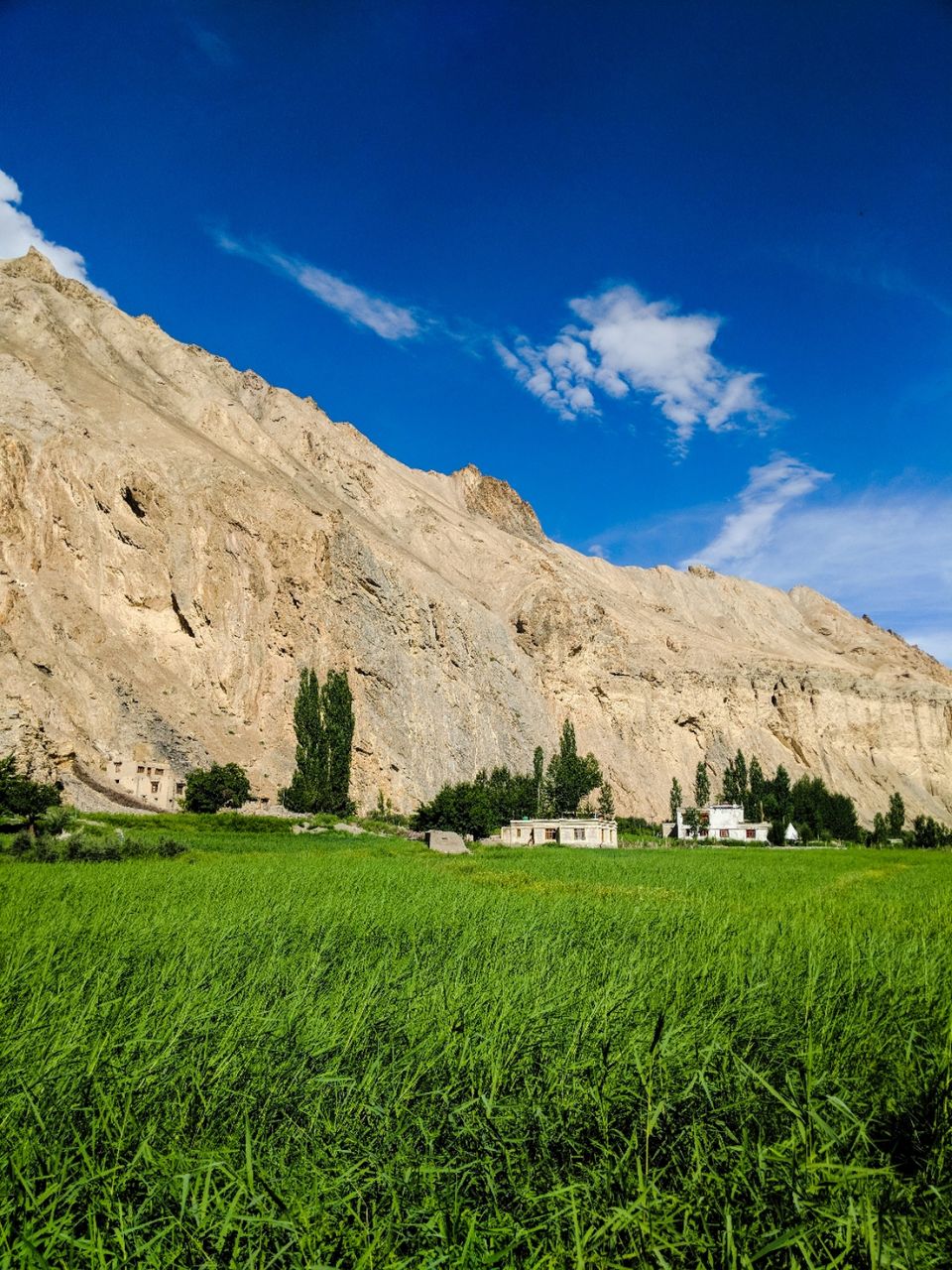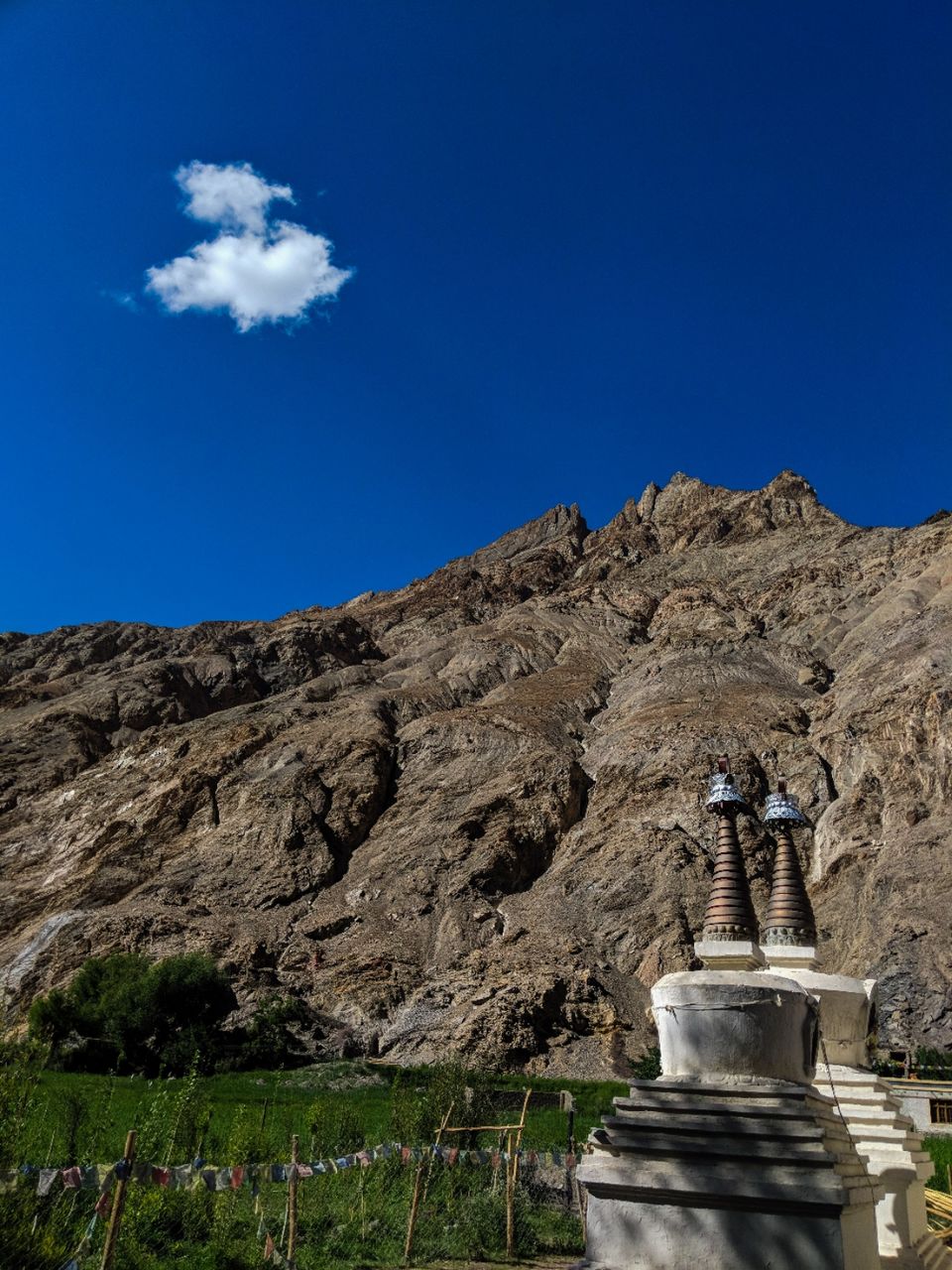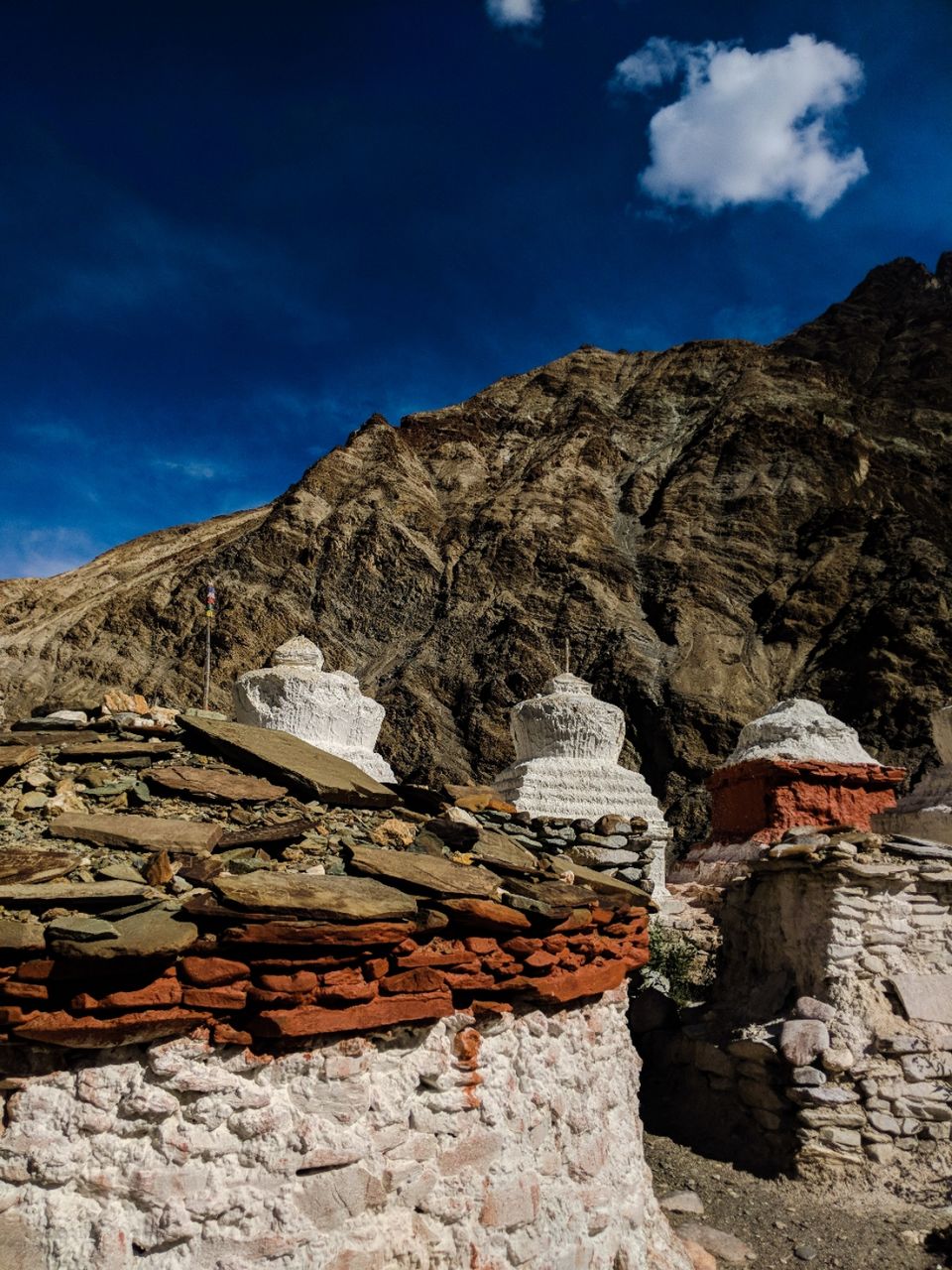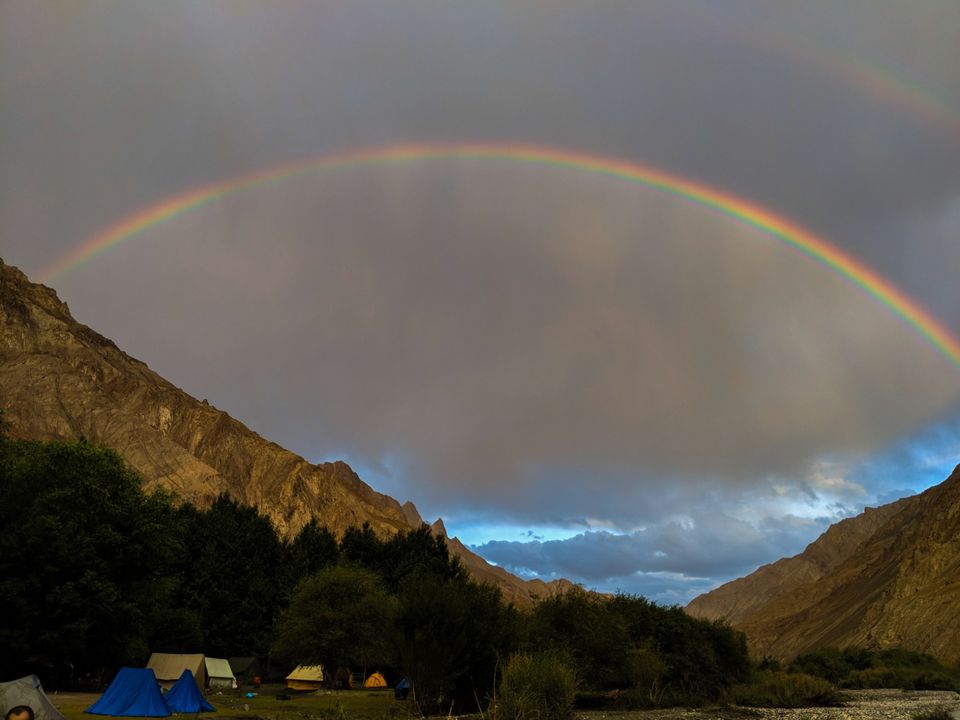 Skiu to Markha (3700m)
Our destination for the day is Markah at 3700m. Again, the height gain is a paltry 300m but today would be a tougher test than the previous day as it's a good 5-7 hours of trekking. In terms of difficulty, this day isn't very rough on the body. The entire day is essentially criss-crossing the same valley and getting across rather suspect looking and rotting wooden bridges over the river, hopping on to the other side among the shrubs and then crossing the river yet again once you run out of land on the other bank. There was one bit of climbing that was extremely steep and that had pretty much everyone gasping for breath but the view from the top was splendid as it overlooked the entire valley and it was definitely worth the pain.
This trail is part of the popular Markha valley trek and we were witness to that immense popularity at today's campsite. We were quite clearly the last of all groups to arrive and had to skip the first, tremendously green field of grass and move on to one further down the path. Honestly, this was a bit of blessing as it was pretty quiet and secluded where we are. Markha, as a campsite, is again rather unremarkable in its beauty but it did have a 20 minute climb to a bit of a baby pass of sorts, from where you had an unbelievable sunset view of the entire valley spread out just below us and fields of brilliant golden yellow and green on the other side. The surreal view from the top is completely worth pushing yourselves to climb this trail even though you're likely to be exhausted. The day had not been technically challenging but the first day of proper walking on a trek always takes away a bit from your body. You'll pass out the minute you hit your tents.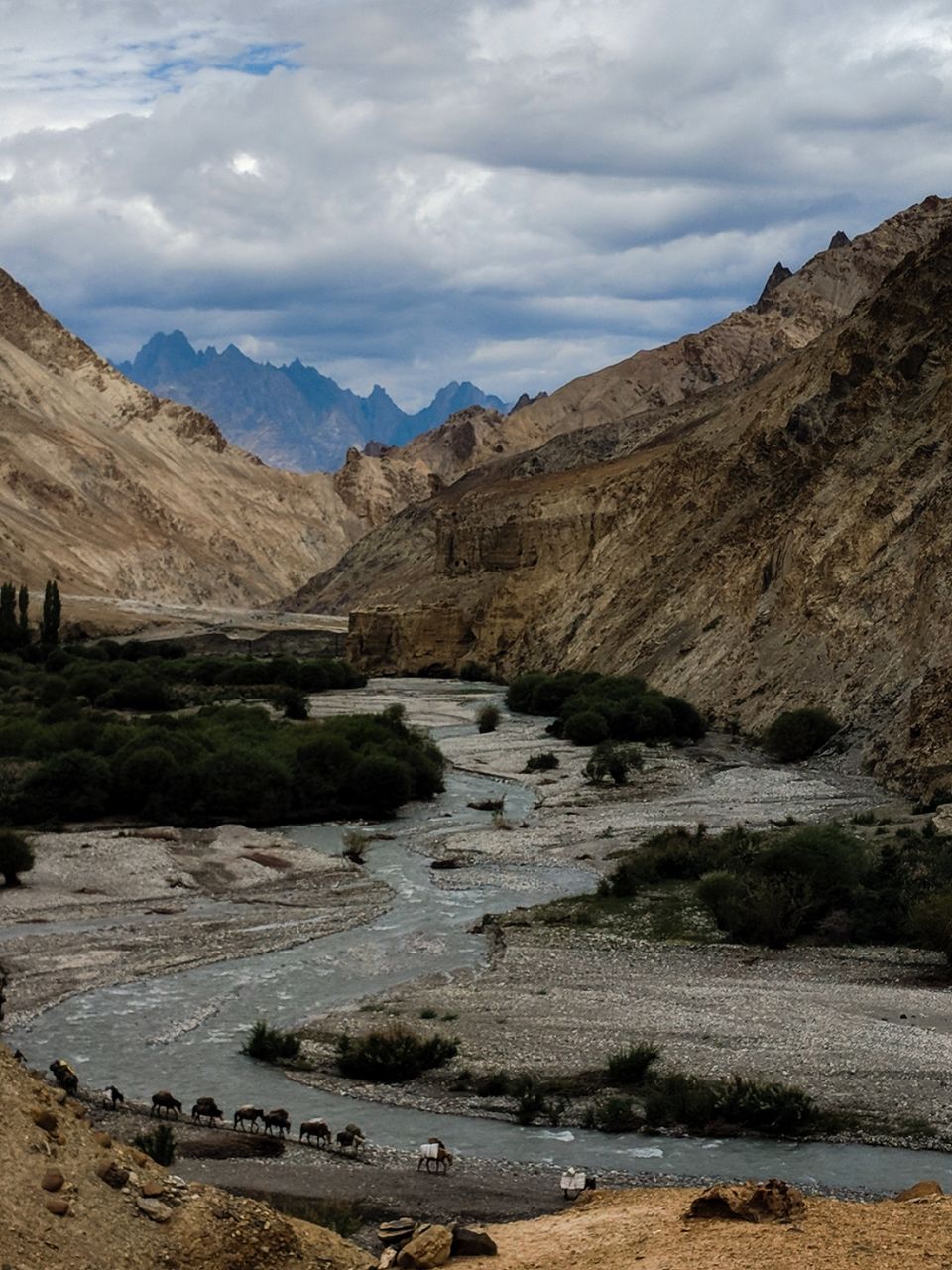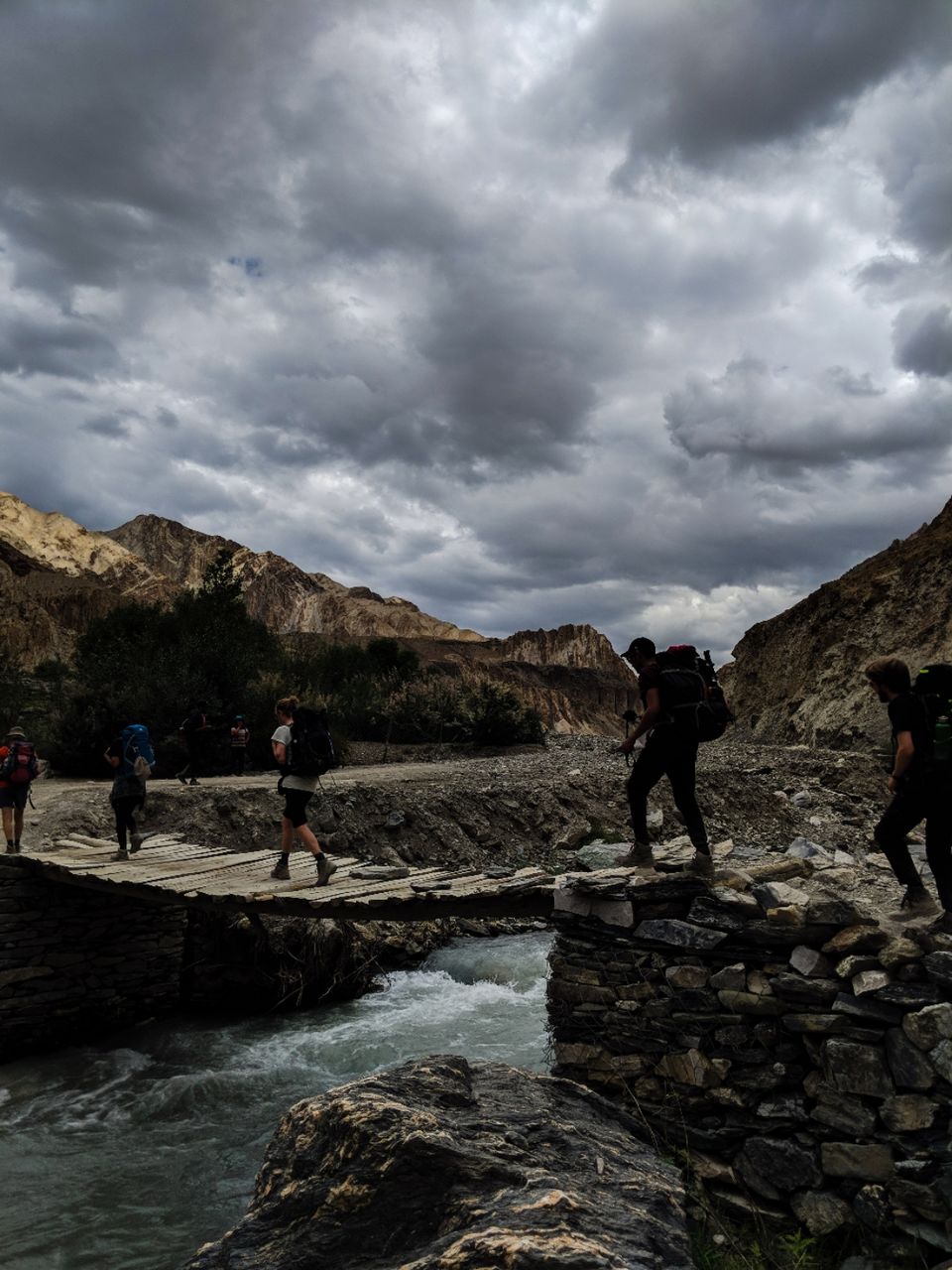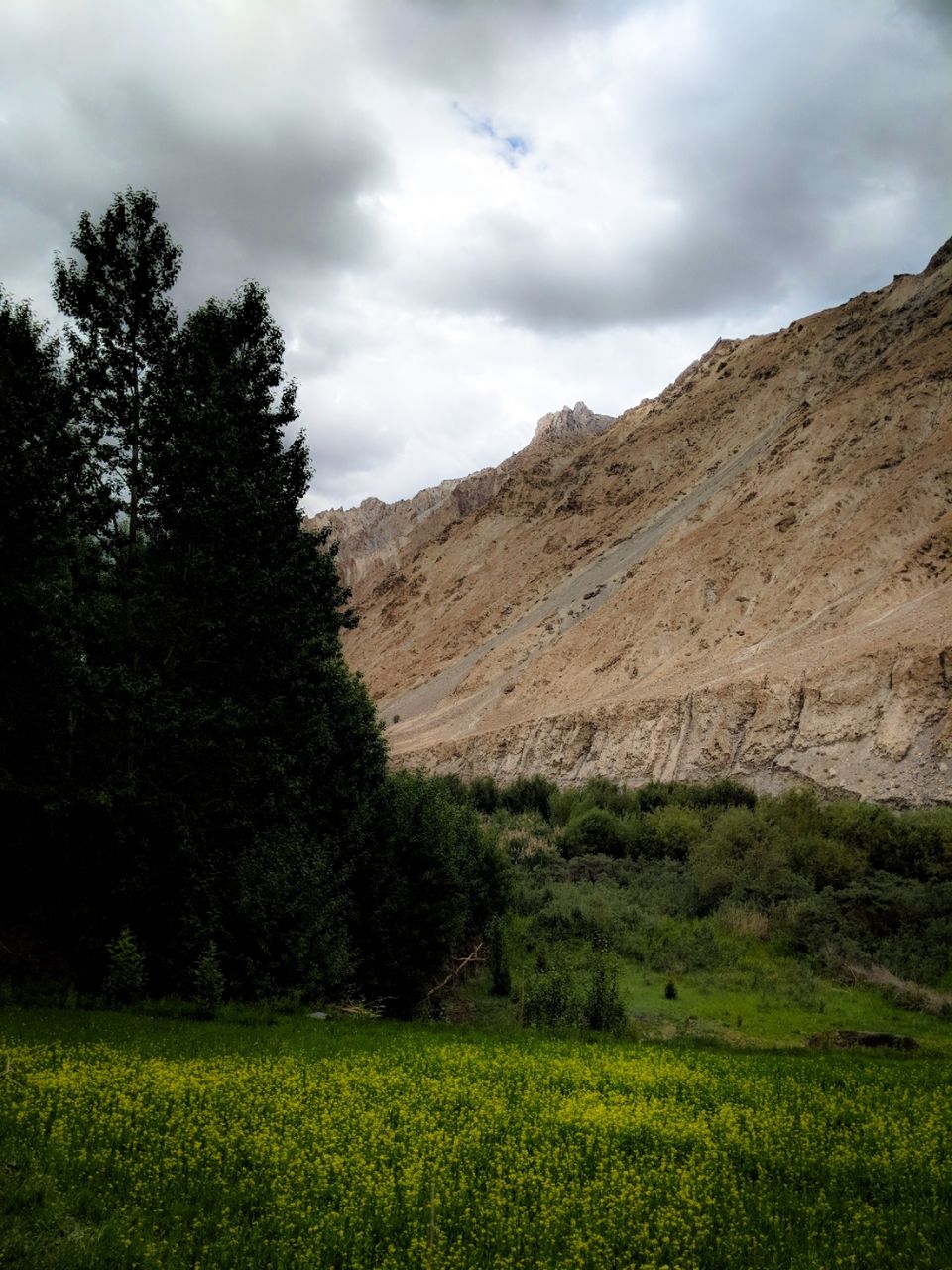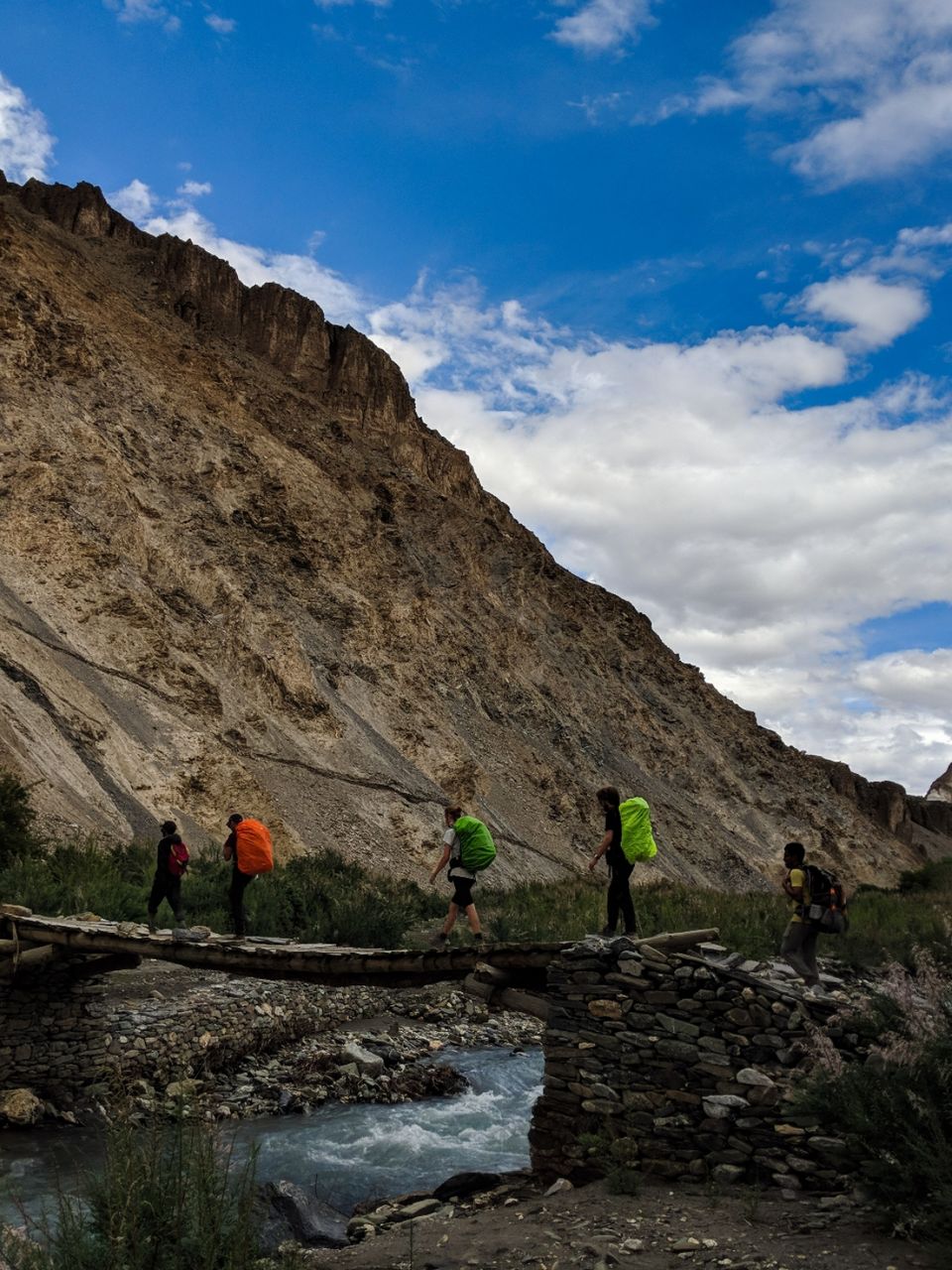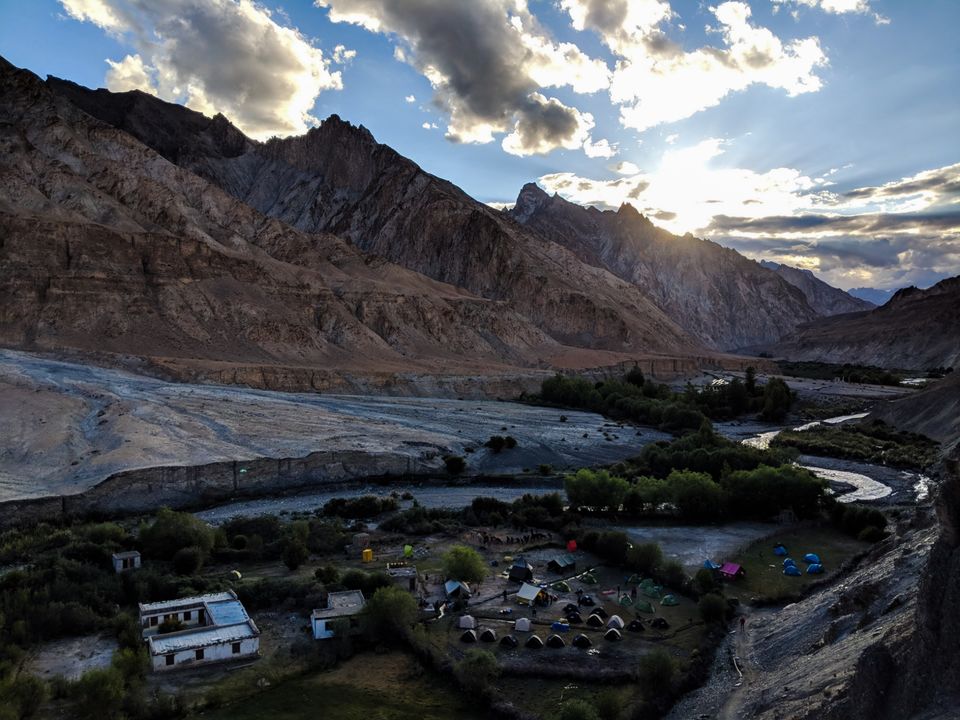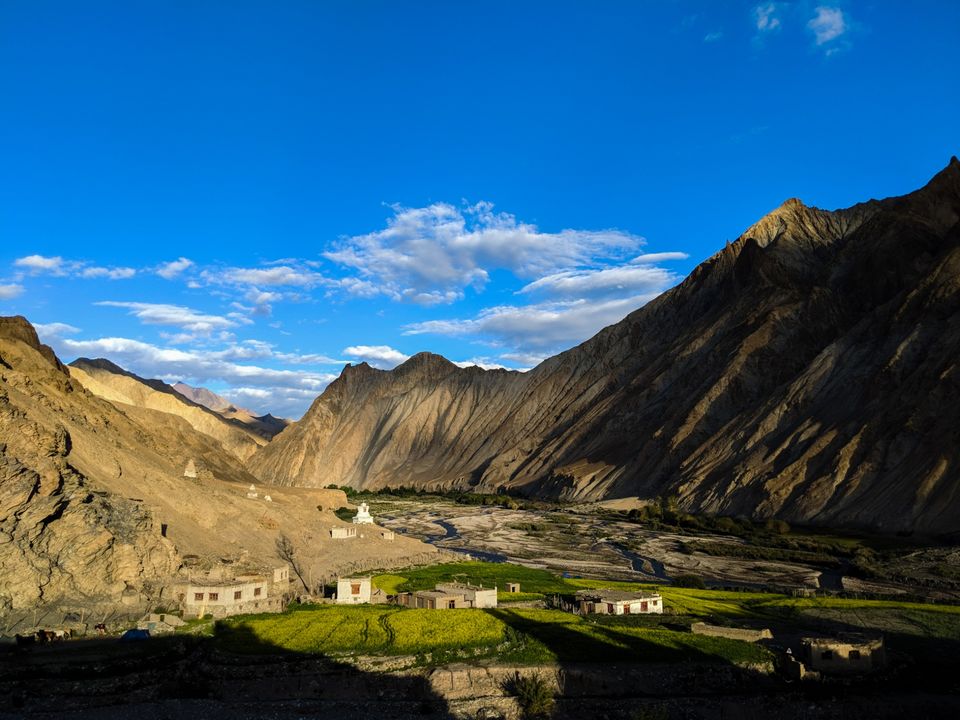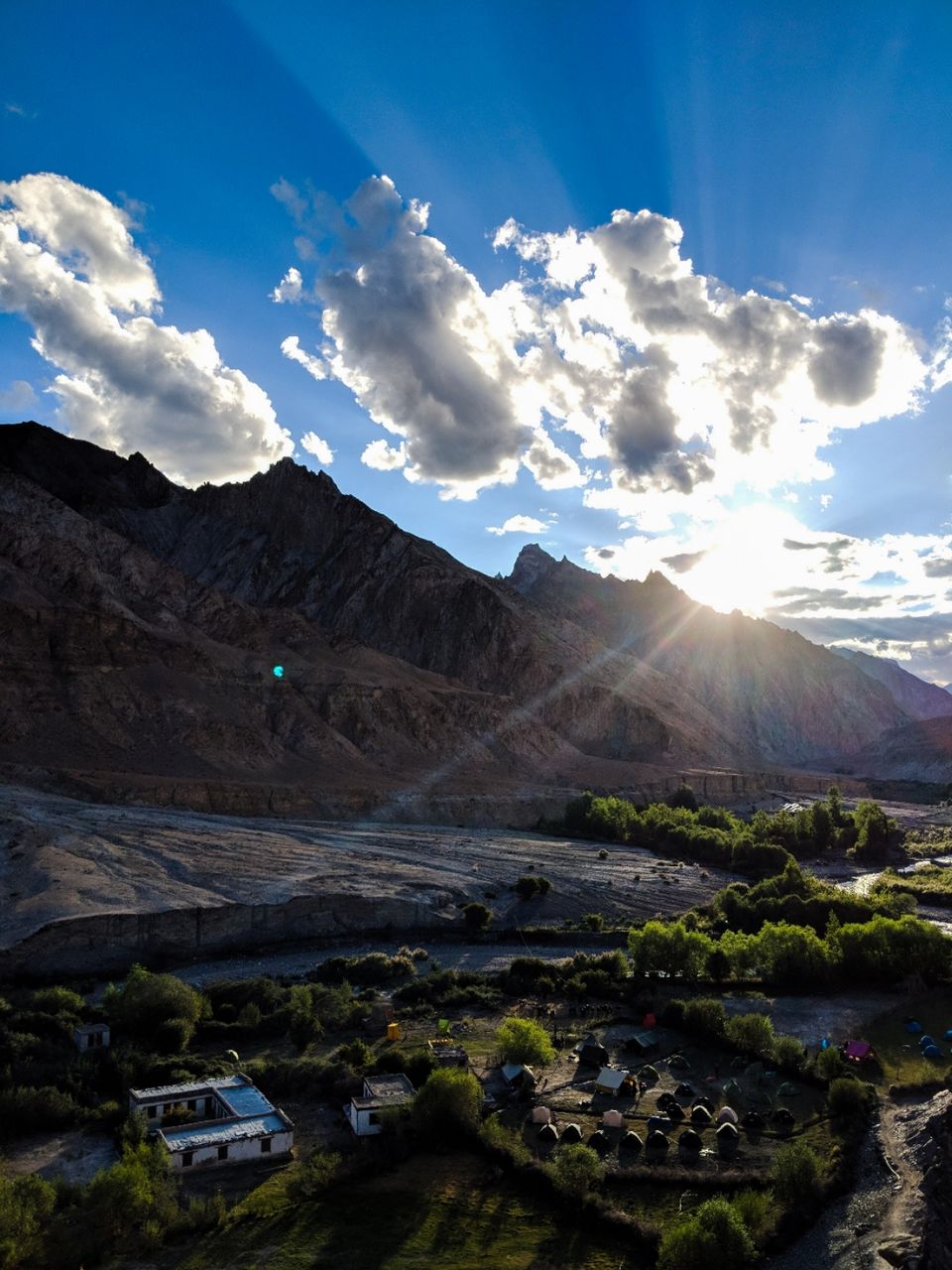 Markha to Thachungtse (4200m)
The third day on the trail and you're finally at the almost mythical point of the trek where you get a glimpse of the mountain you're going to climb. You'll be climbing up the little pass you'd climbed the previous evening and down the other side without pause. Yellow and green fields give way to a more barren and rocky landscape with the river an ever present reminder that somewhere up there exists a glacier and snow covered peaks that are feeding it. It's a walk of another ninety minutes or so through the valley, crossing precariously angled ageing bridges, wondering, at every turn, is this where you finally see the ever elusive Kang Yatse?
After another couple of false dawns, and when, you've stopped expecting it, you turn another corner and right there, hidden behind thick black clouds, you catch your first glimpse of what would become a mammoth, towering figure for the rest of the trek. All the pictures on Google can't prepare you for the first time you spot a mountain as big as this. Hidden behind enormous clouds and other smaller mountains, we can only see maybe 35% of the mountain and yet that's enough to leave one awestruck.
It's a hard climb for around 2-3 hours more before you finally, from afar, spot the campsite. Thachungtse is the first campsite that actually feels like you're higher up in the mountains and aren't just hiking along a valley. This campsite is the second last one for those attempting just the Markha Valley Trek. If you're physically fit and up for it, you can take a little hike some 200m up from the campsite to a spot where you'll get brilliant views of KY.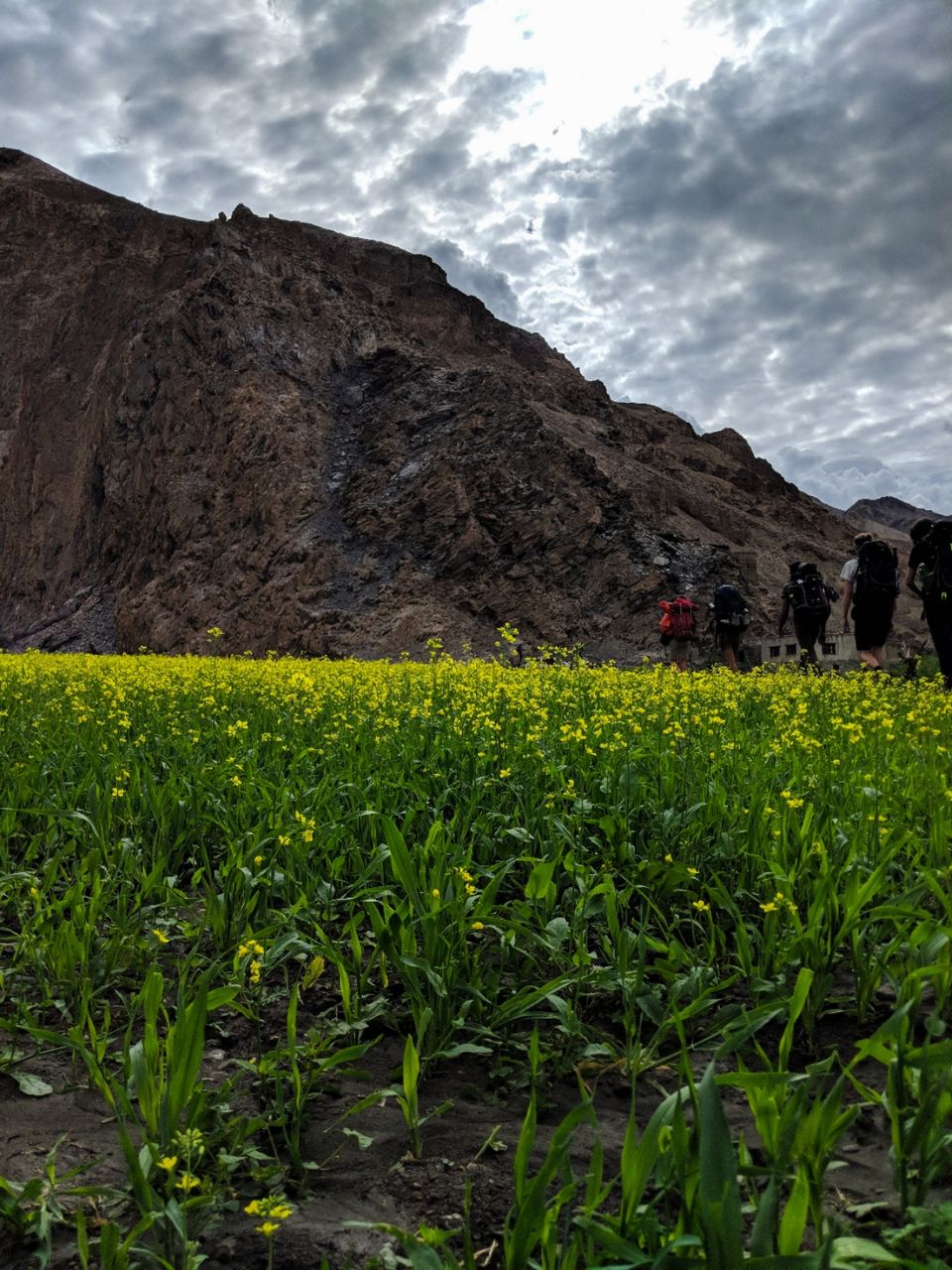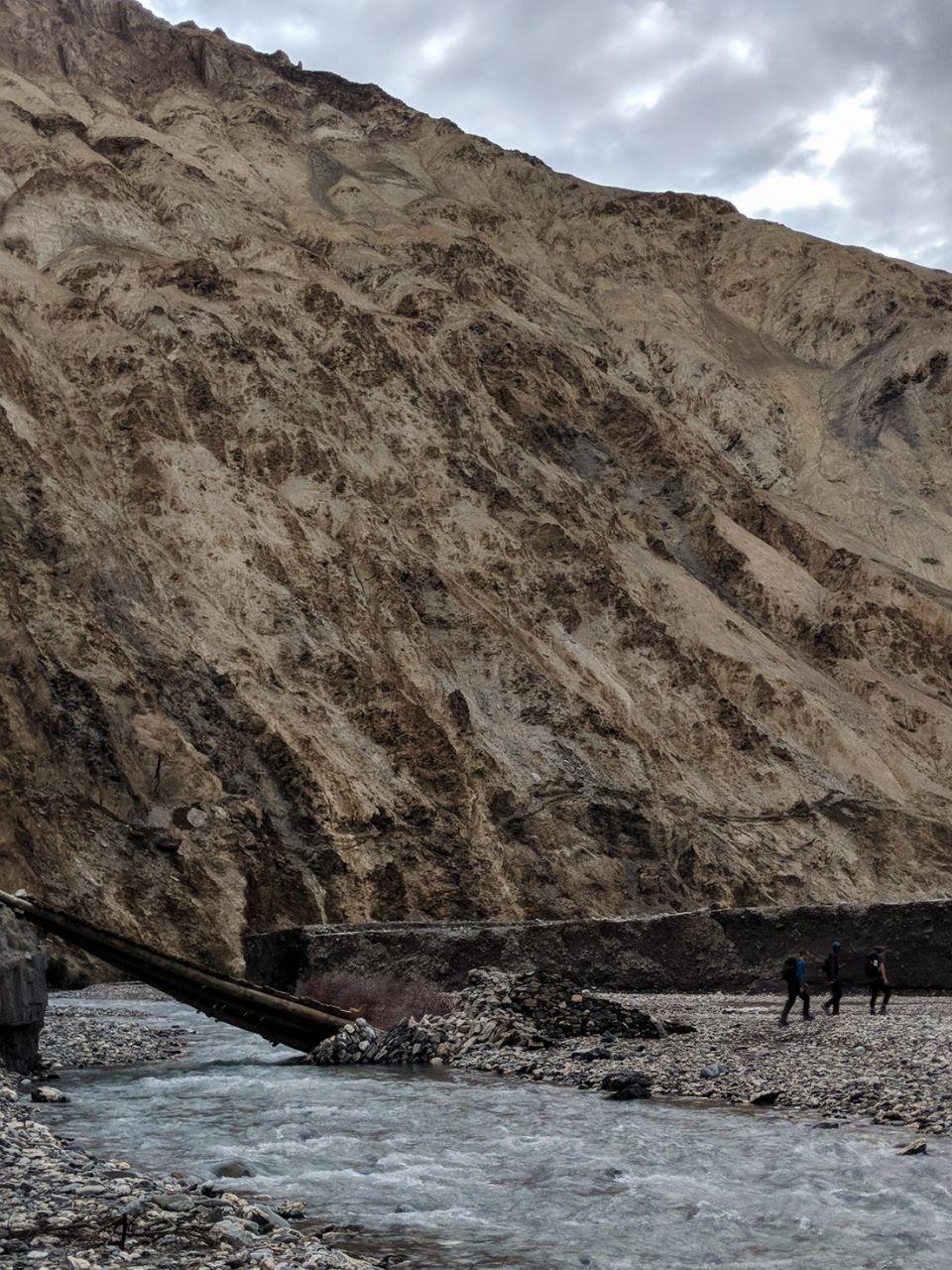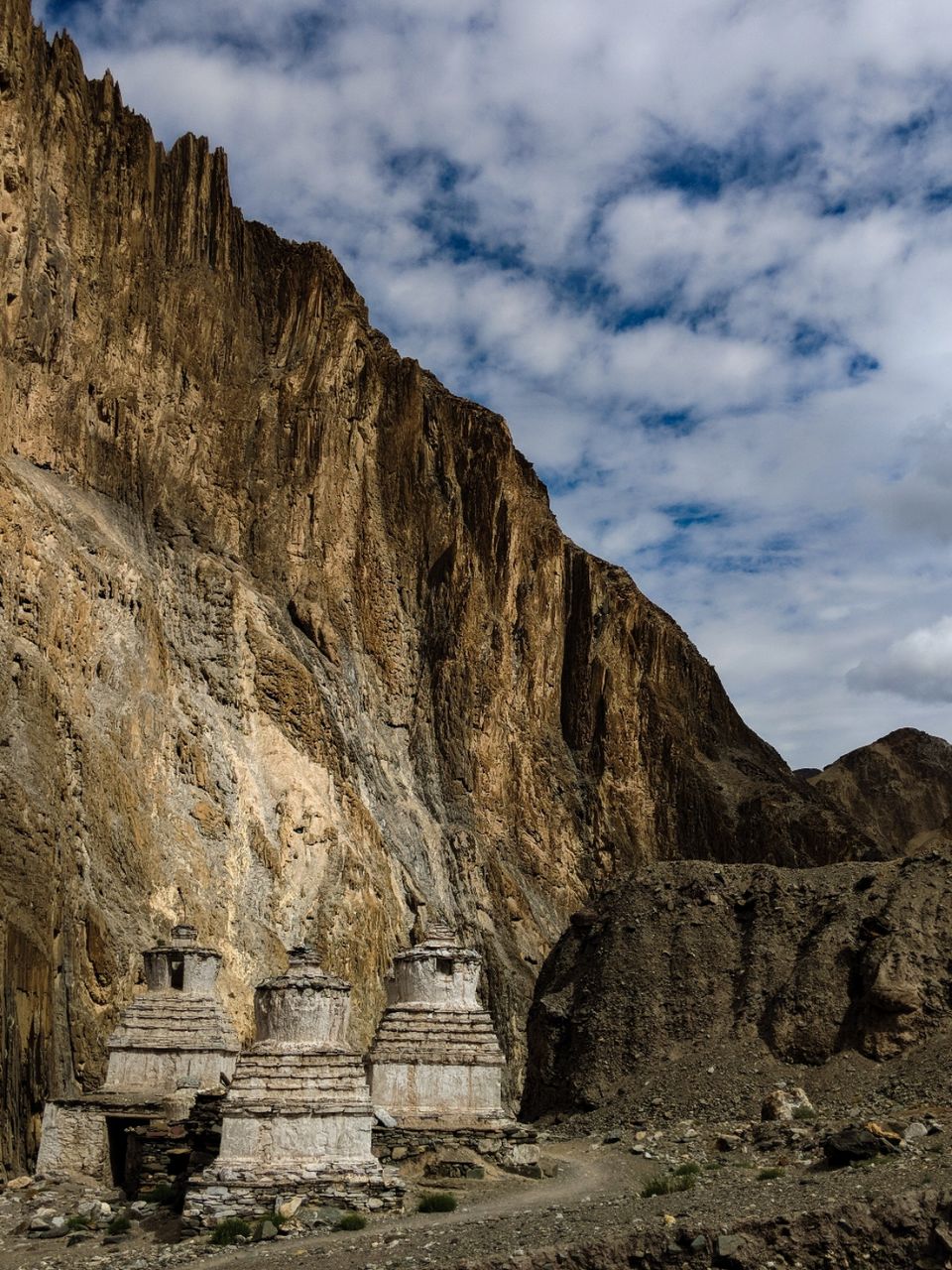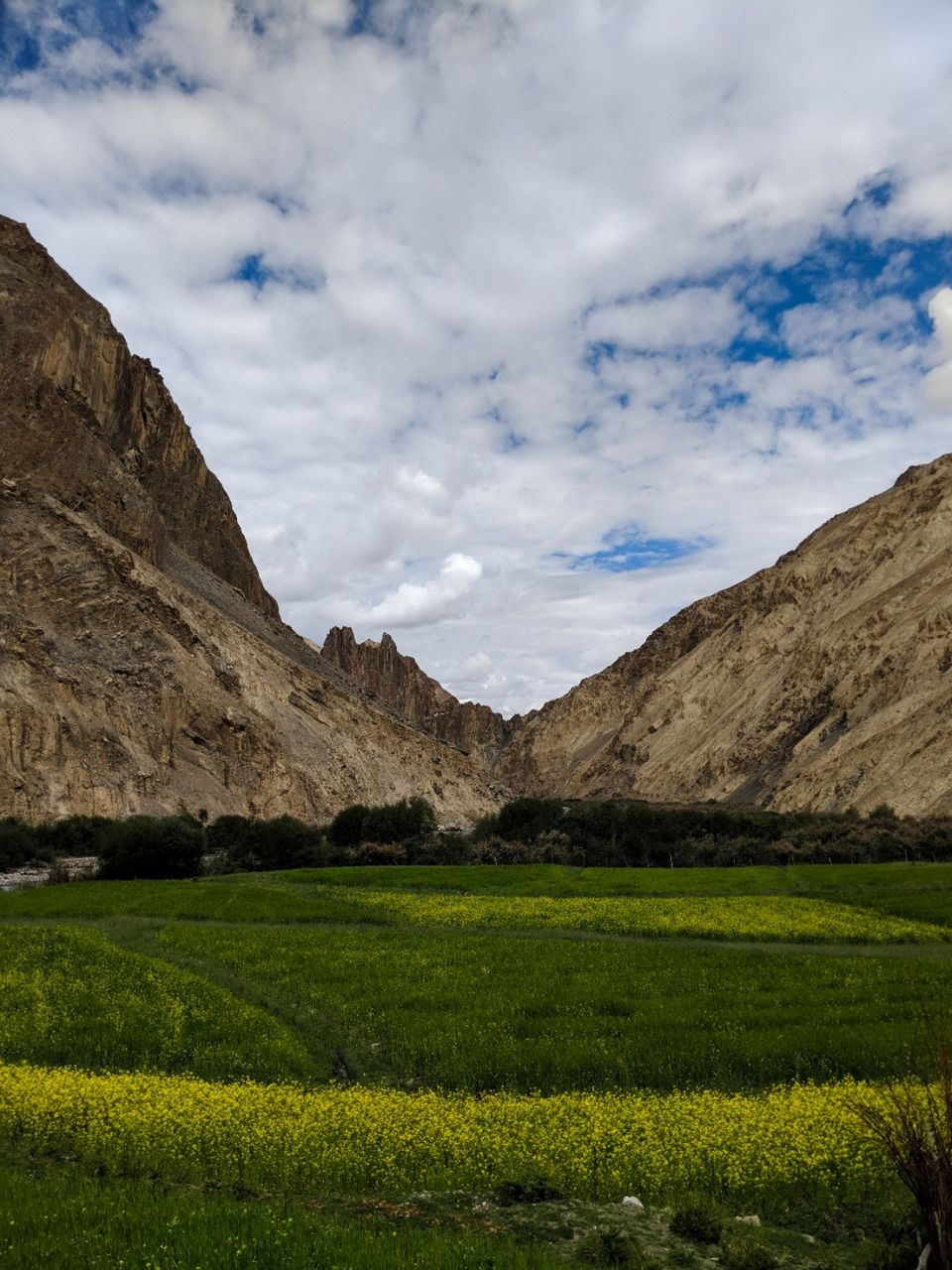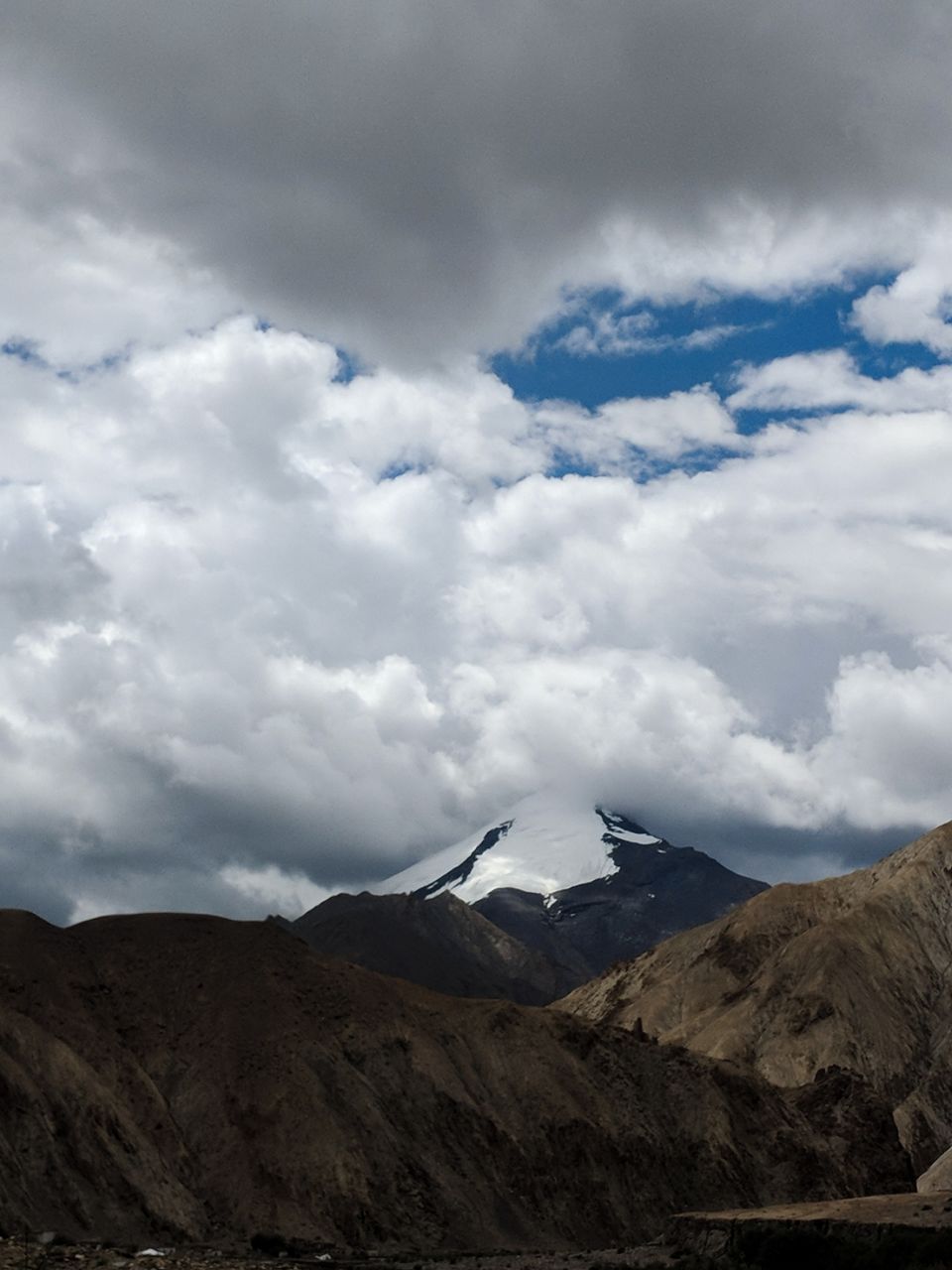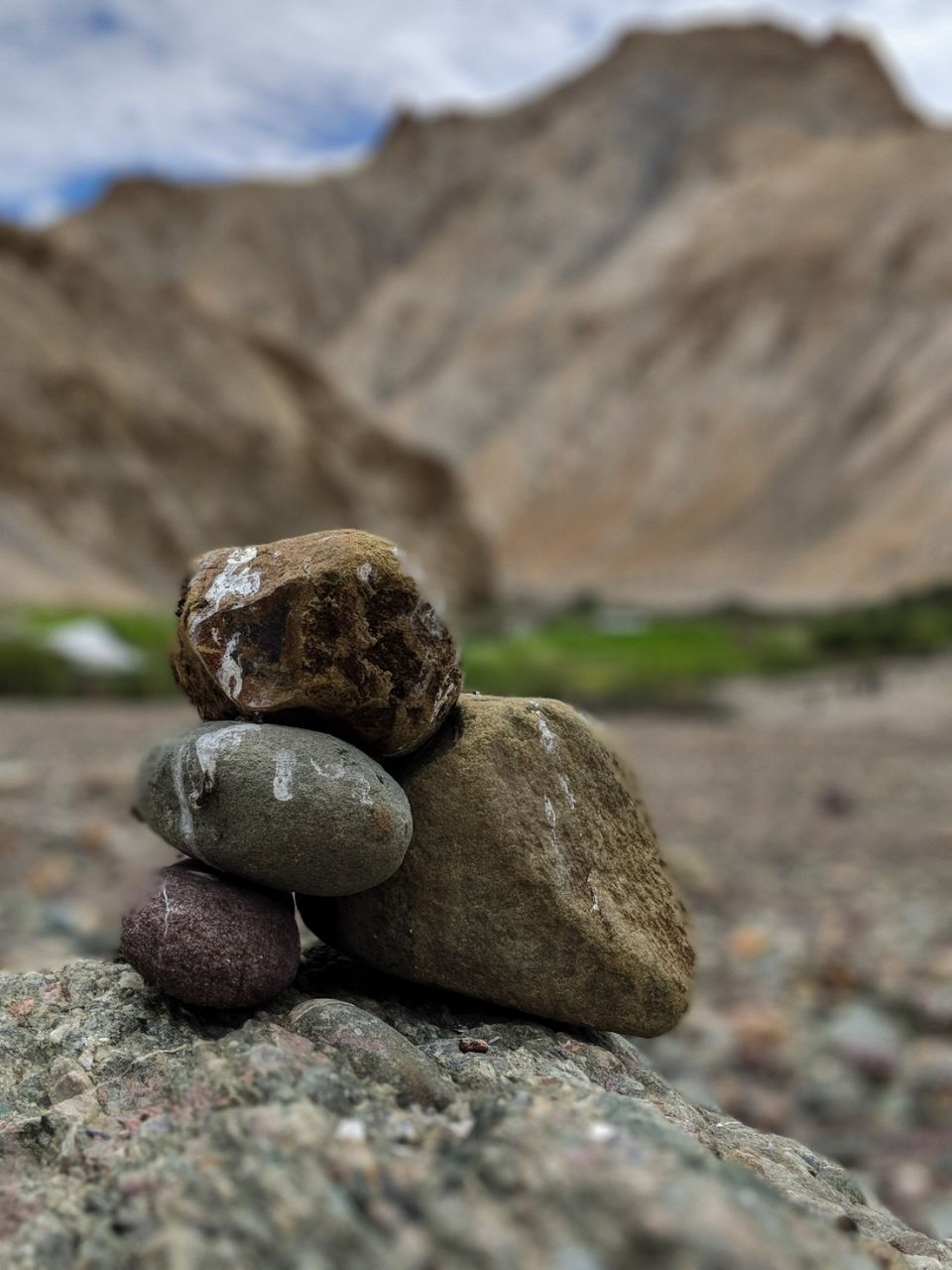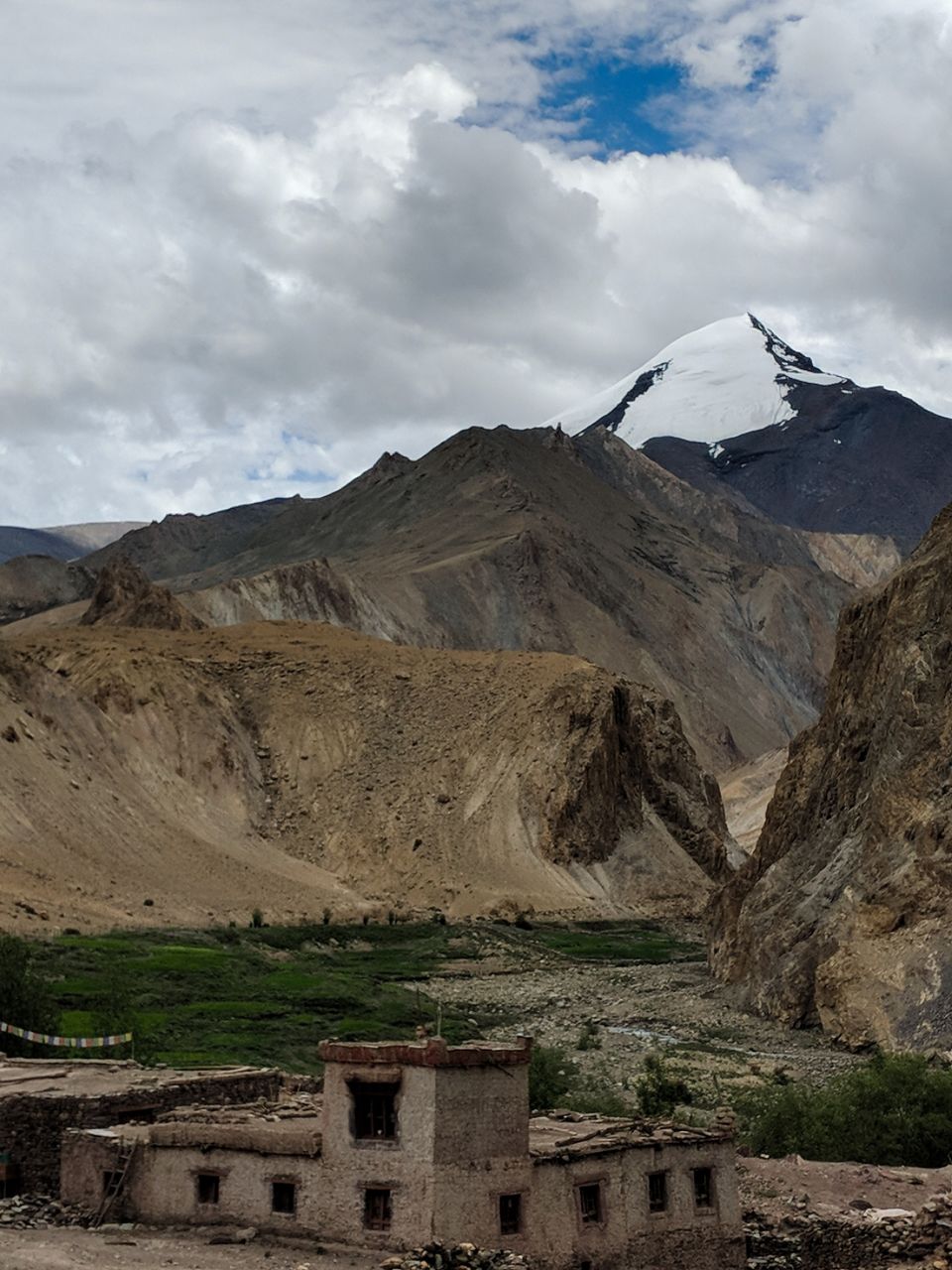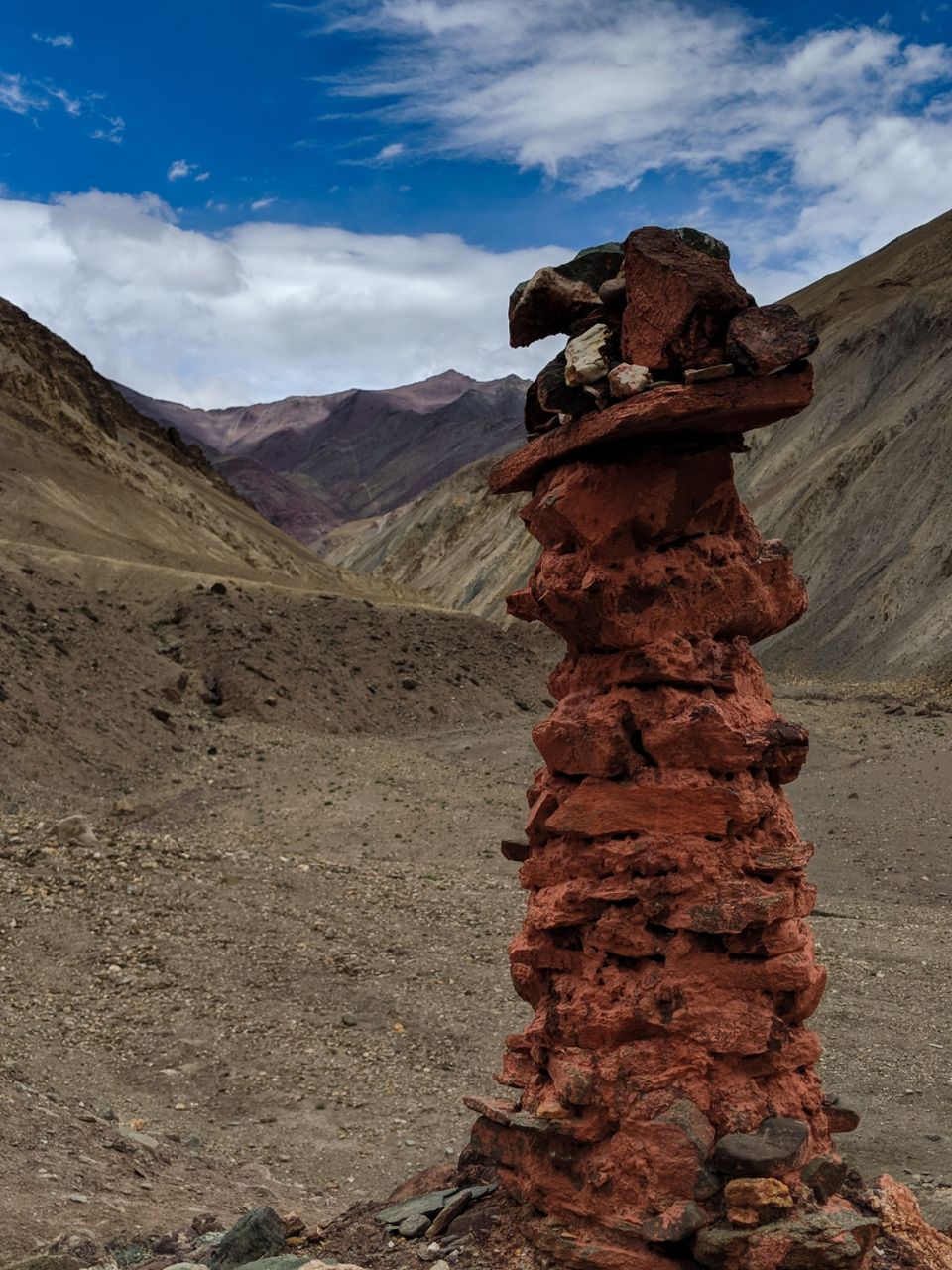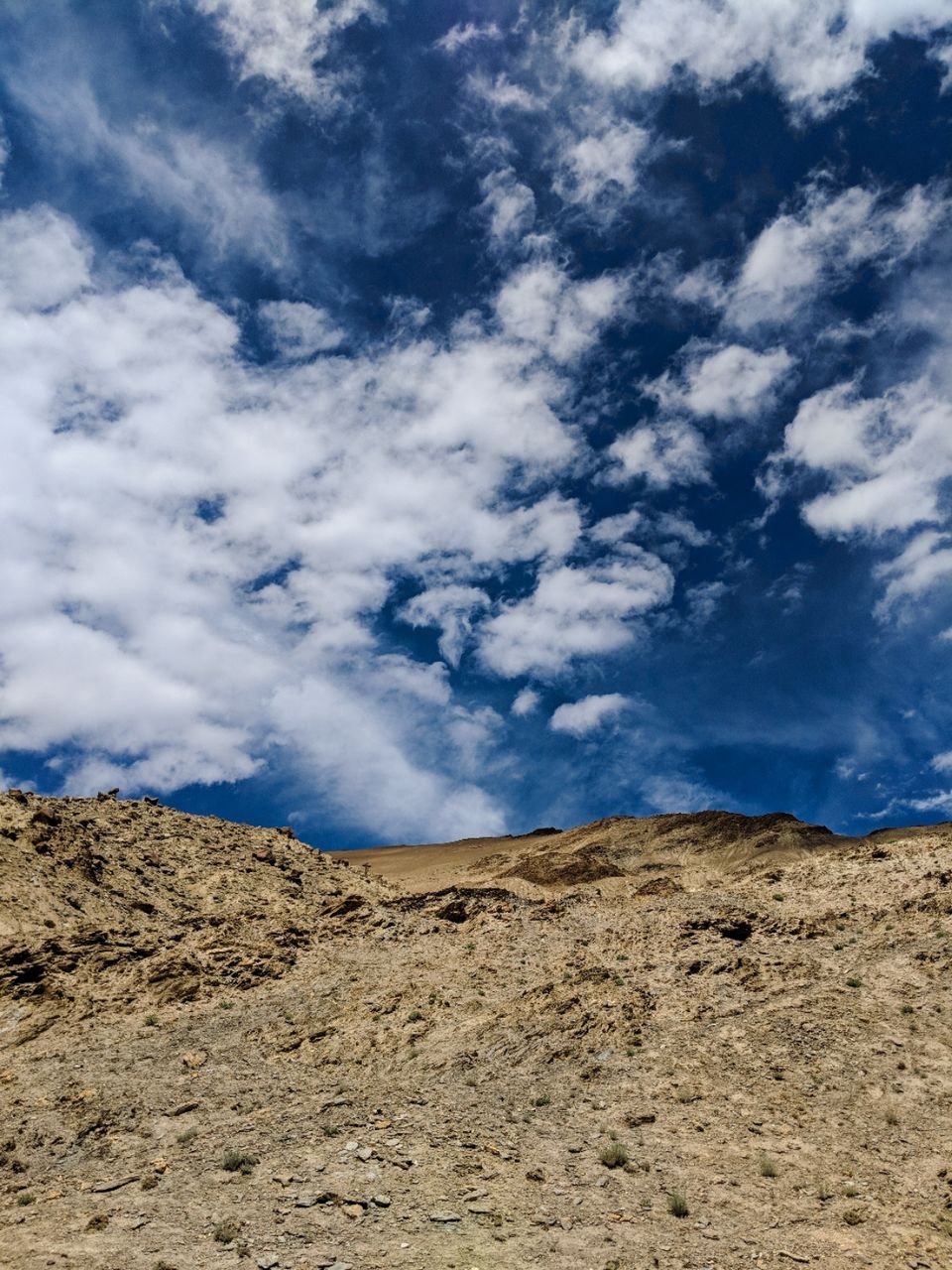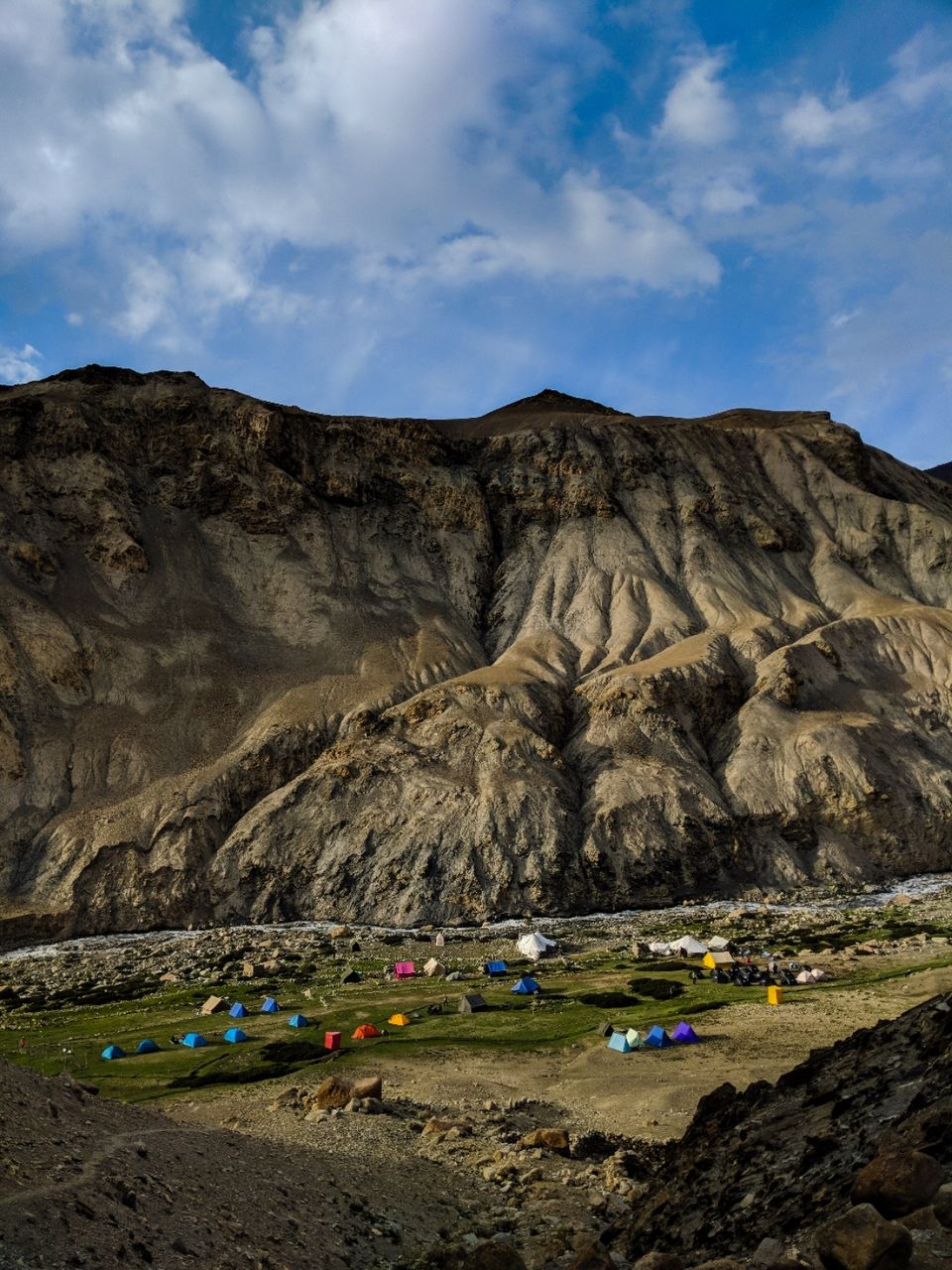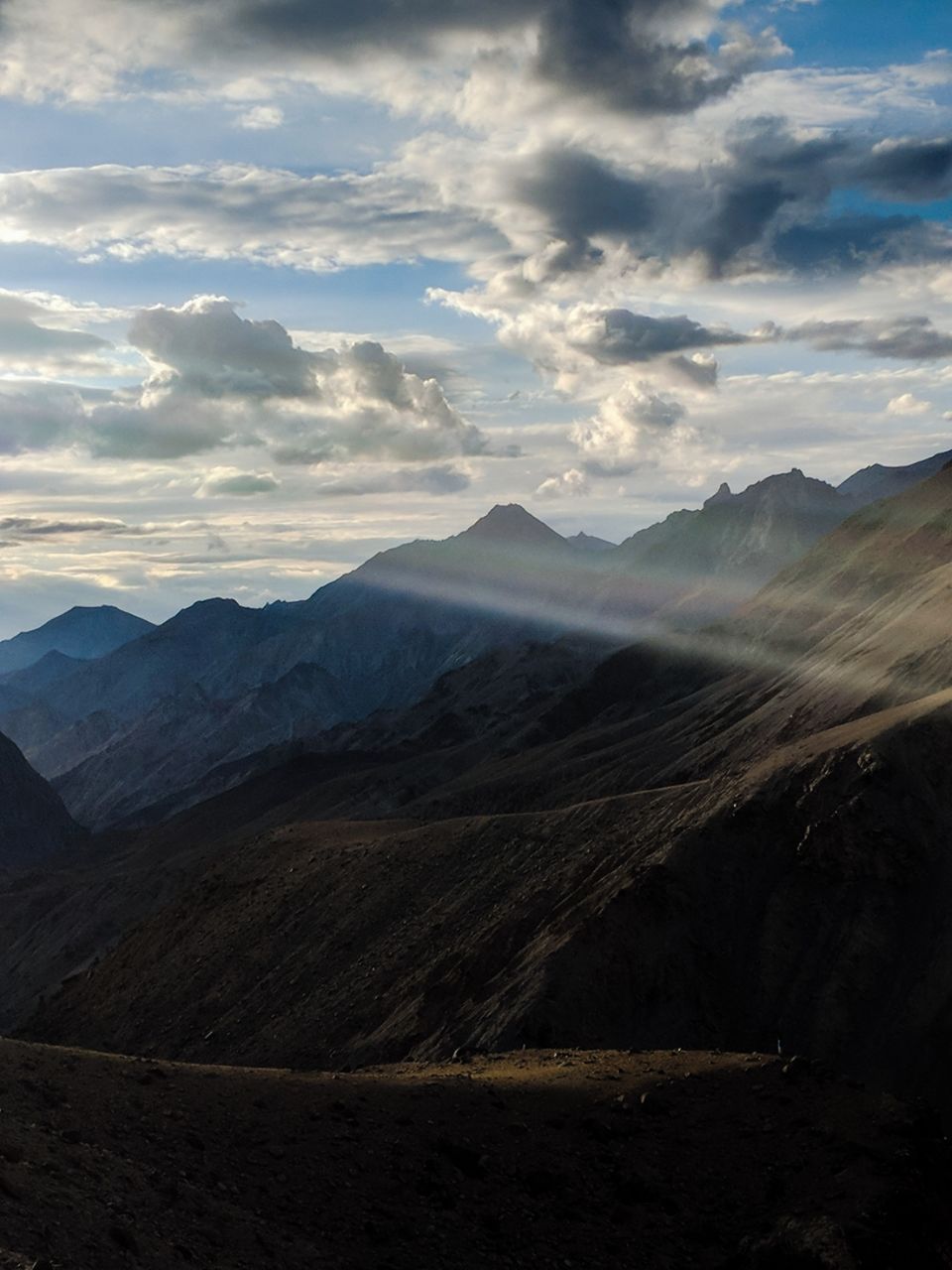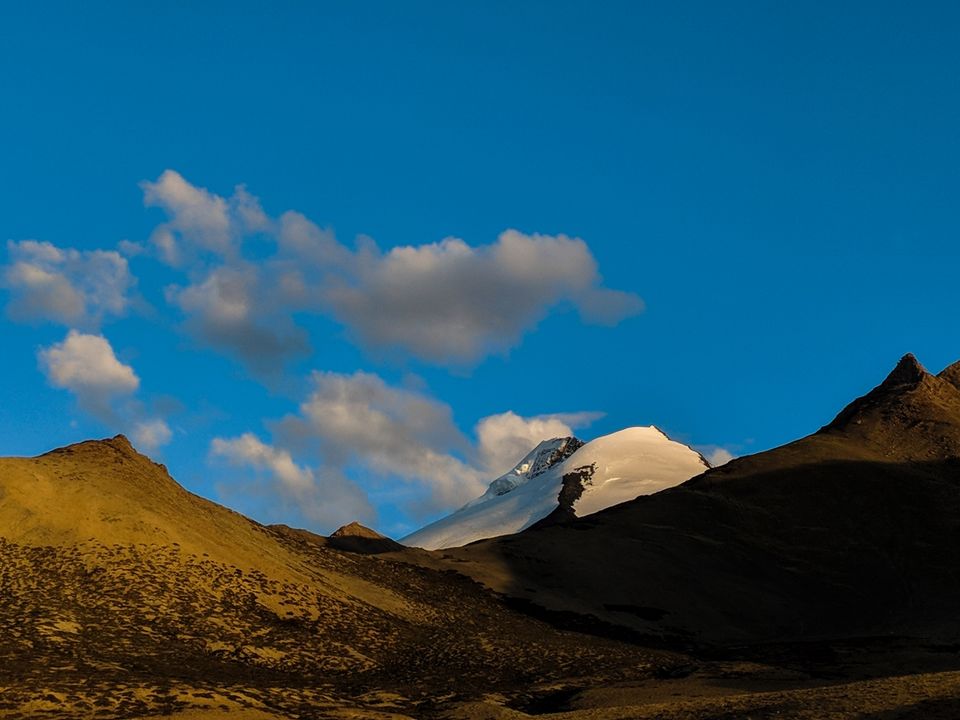 Thachungtse to Nimaling (4700m)
Today you're going to trek up the valley, climb up to a small pass and cross over towards Nimaling at 4700m. All this time, Kang Yatse will be somewhere to our right, hidden behind the mist, the fog and mountain ridges.
The walk up to the pass is a little steep and tiring. A little bit outside camp, it's a rather abrupt climb up towards the pass and you can tell that it's a spot where the weather can turn at any point so carrying adequate rainwear is crucial. The top of the pass is a beautiful spot with an amazing view of the valley we'd just left behind. After a brief stop at the top, you set off again.
A little background on Nimaling. The place is a trekking hub of sorts. It's the final campsite for the Marka Valley trekkers and it's the final camp before trekkers for Dzo Jongo and Kang Yatse go their separate ways to their respective base camps. Once the cloud cover breaks, you finally get to see the camp site in all its glory and it's a spectacularly pretty one at that. Full of greenery, it has a flowing river, a lot of goats and horses all over camp and it is surrounded by huge mountains on either side. We could see Kang Yatse peering down upon us on the right and then there was Dzo Jongo and its 6000m face straight ahead of us. The weather at these heights is extremely unpredictable though and the entire day was spent alternating between putting our wet clothes out to dry and rushing to hide them away once the rain returned. Despite the unpredictable weather, it's a beautiful campsite and it gave us some spectacular views of Kang Yatse 1 and 2 and most of your day will be passed by in staring all around in wonder.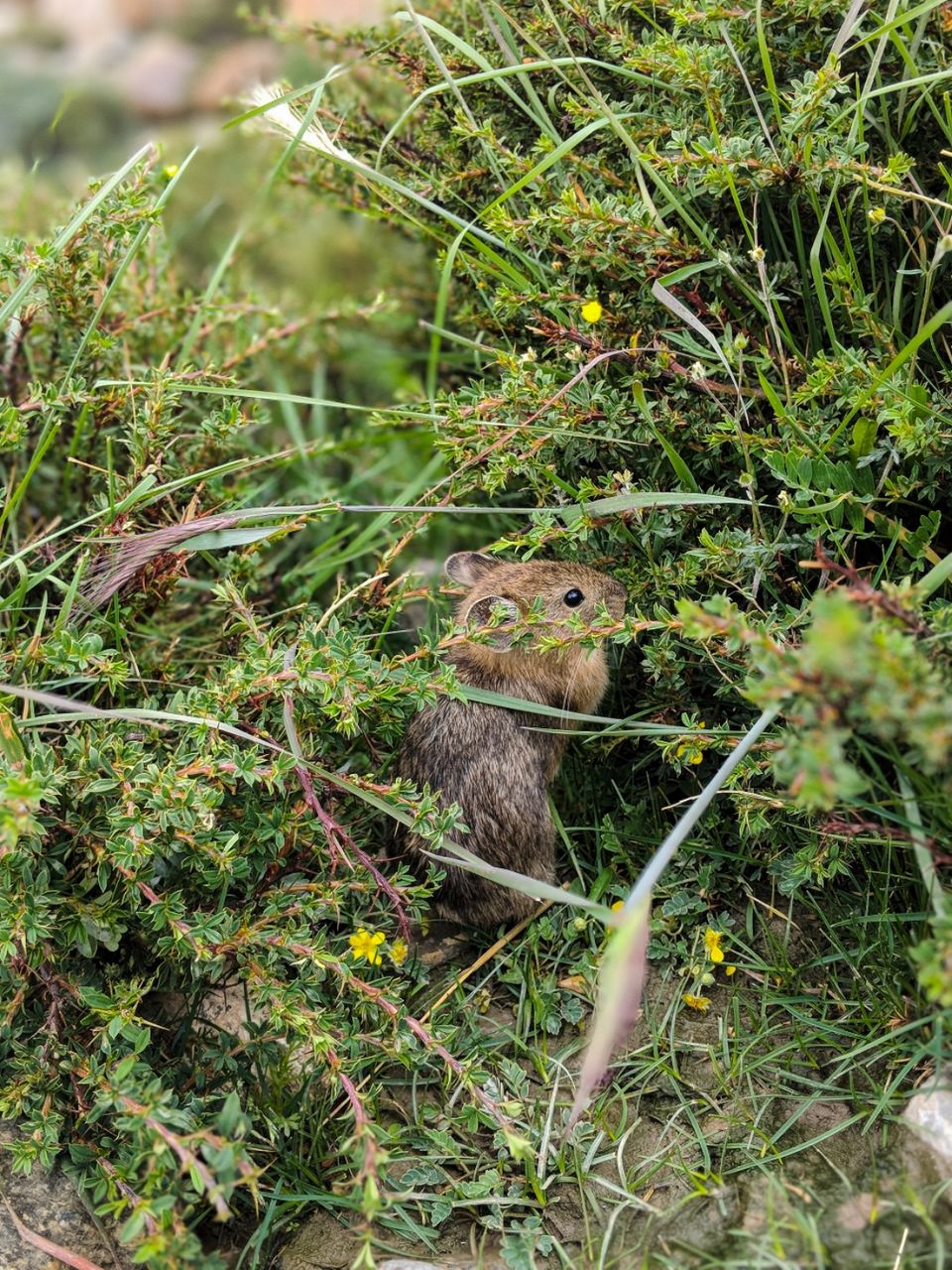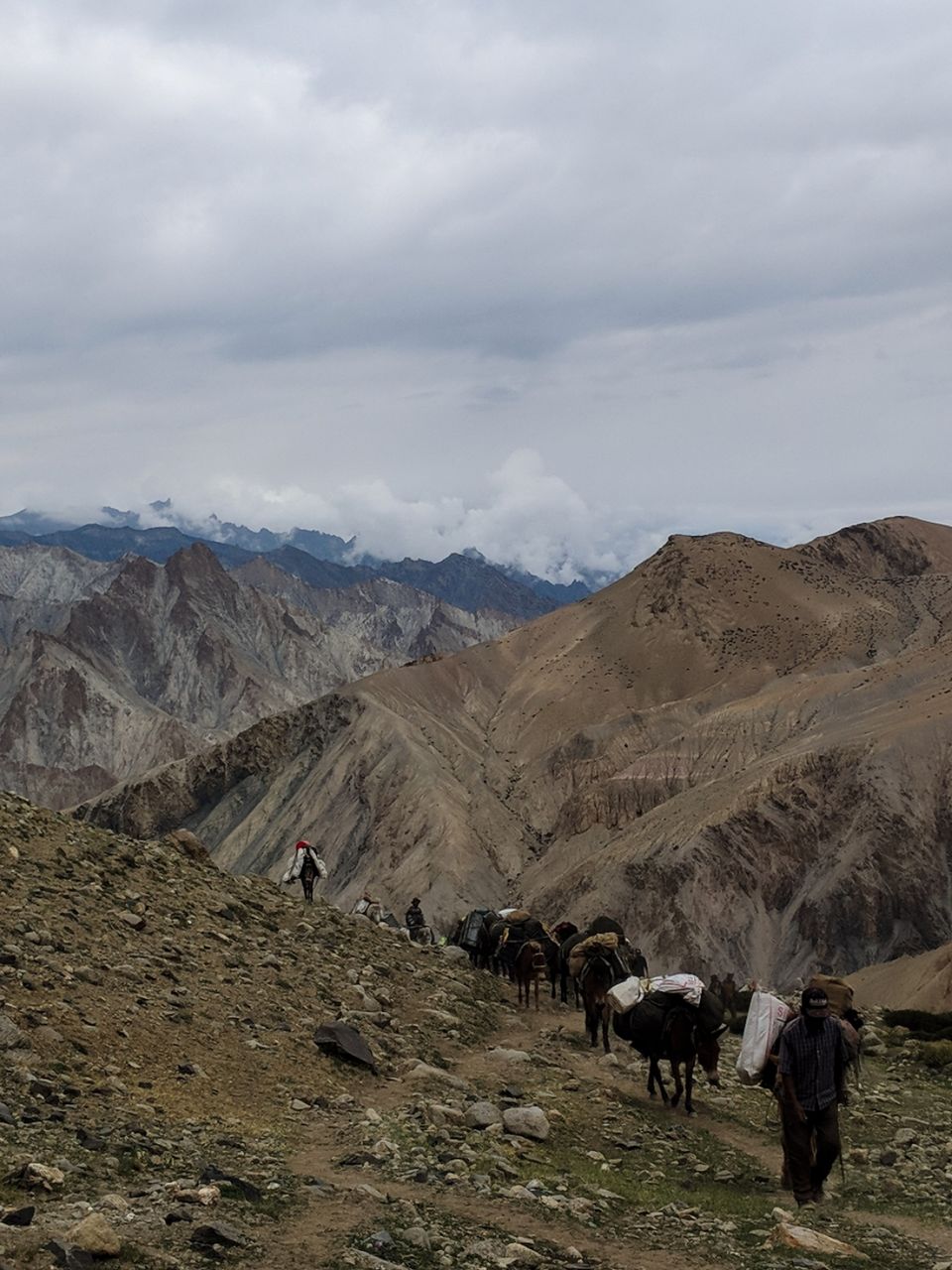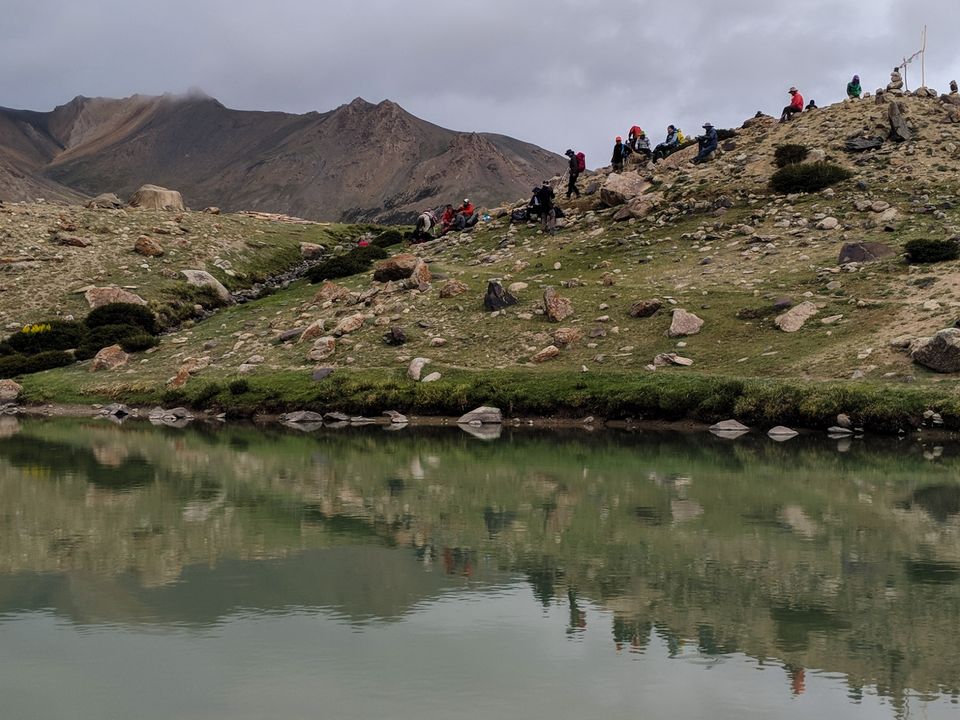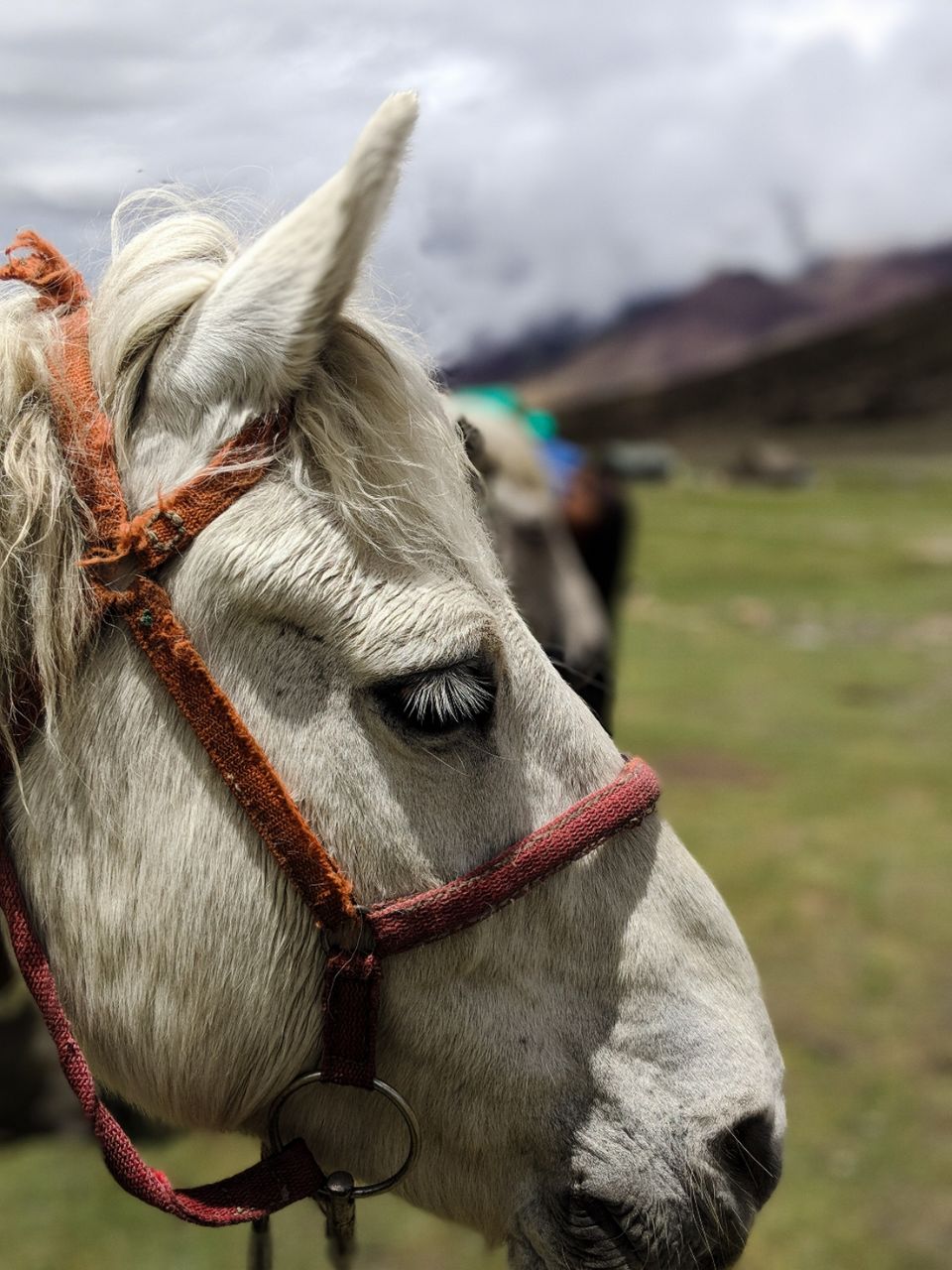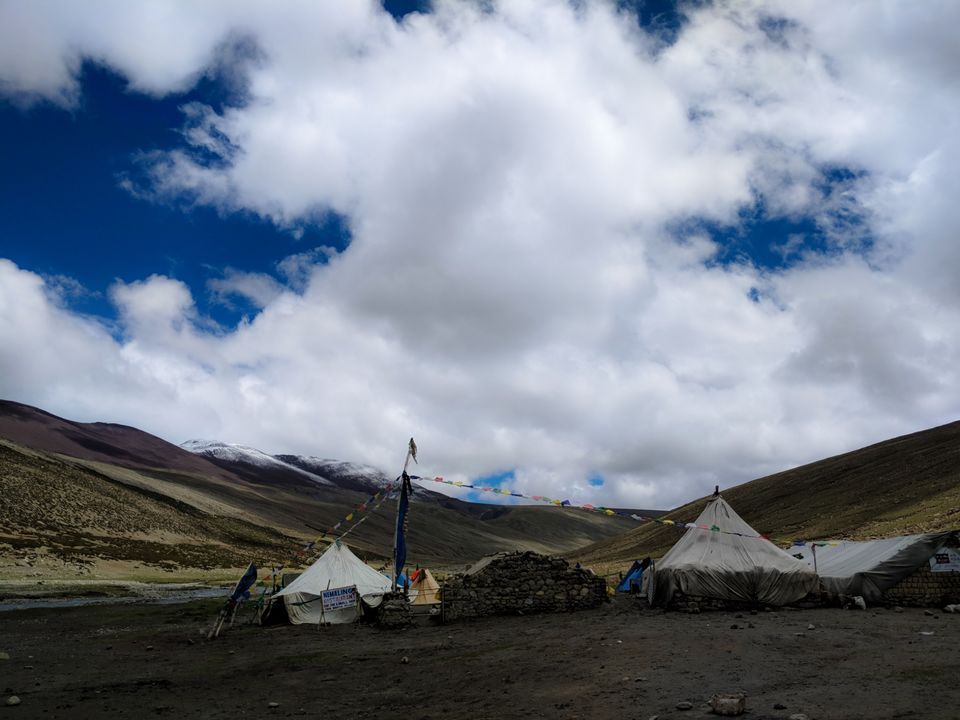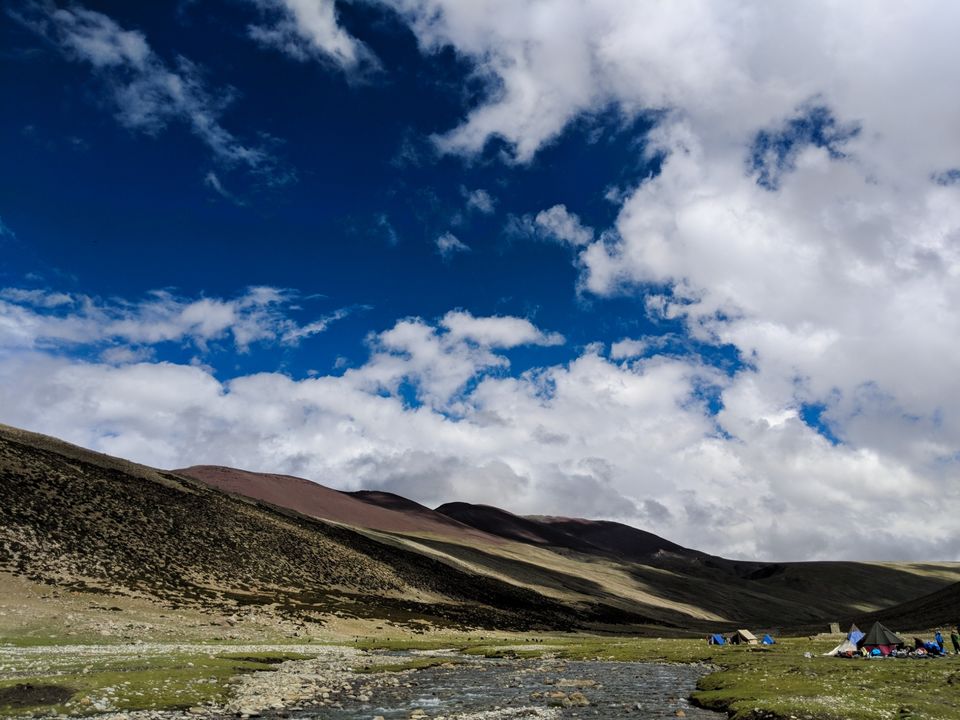 Nimaling to Kang Yatse Base Camp (5100m)
Today is one of the most relaxed days of the trek. While 400m seems like quite a climb at this height, it's actually barely a 2-3 hour climb till we get to our base camp. Because it's such a short day for us, we're not woken up before 8 AM. After a rather heavy but jovial meal, we begin to gather our belongings and set off, climbing the little ridge to our right and finally to the one camp where we'll get an uninterrupted view of the mountain. To reduce the incline, we cut a rather longer and more diagonal path over the ridge and two hours later, we're across and at around 5000m.
KY Base Camp is yet another scenic spot. Far ahead in the distance we can glimpse Dzo Jongo, we've got lots of snow clad smaller mountains on all sides and ofcourse, the crown jewel, the huge, gigantic 6250m twin peaks of Kang Yatse. The peaks are so imposing that no matter where you go, no matter what spot you take in this valley, there's one obvious and ominous presence, peering down at you at all times and that's the skyscraper of a mountain we're going to climb very soon. The rest of the day will be pretty slow and you're left to do as you please. It's a great time to get some rest ahead of the grueling summit climb ahead.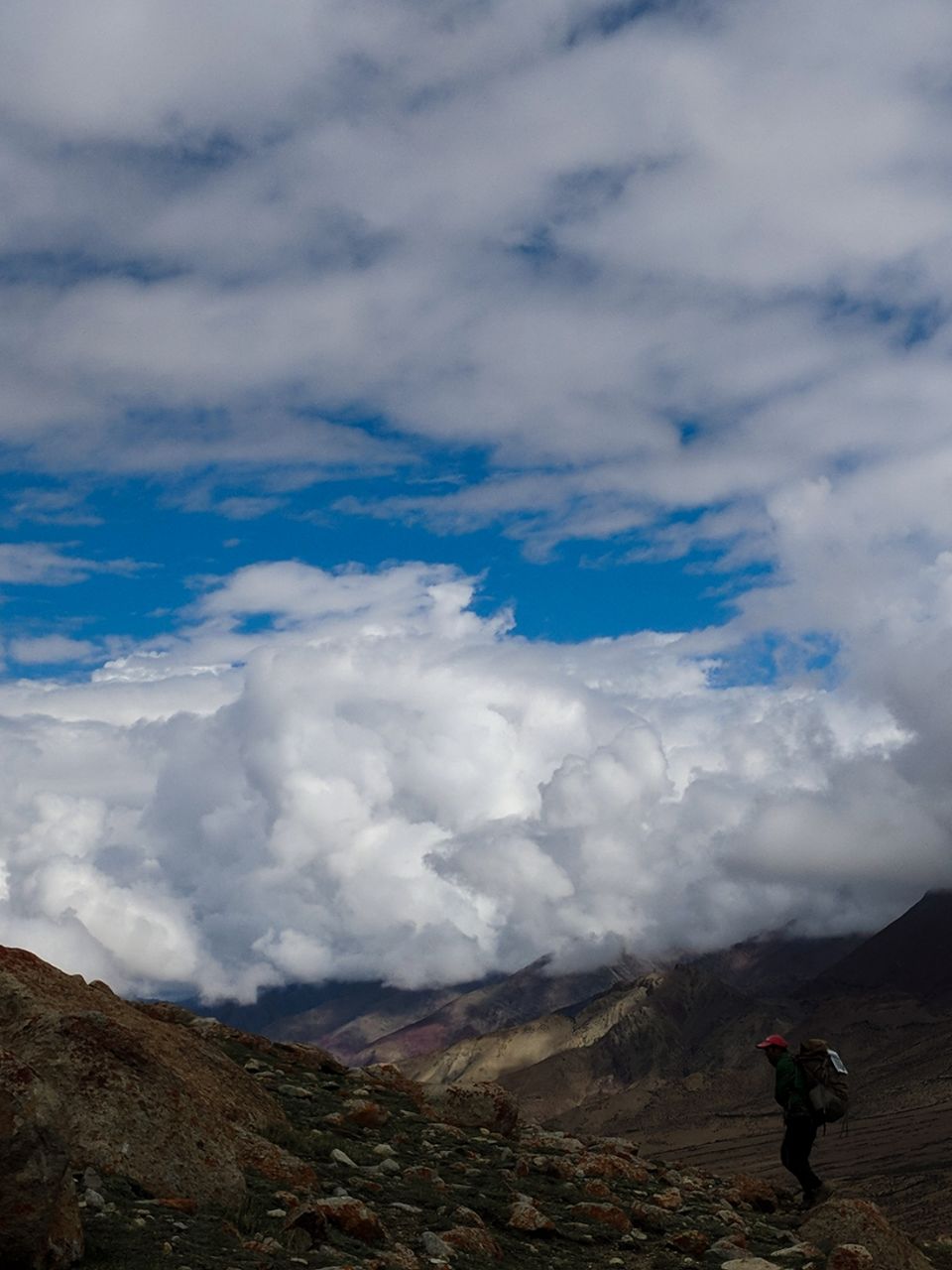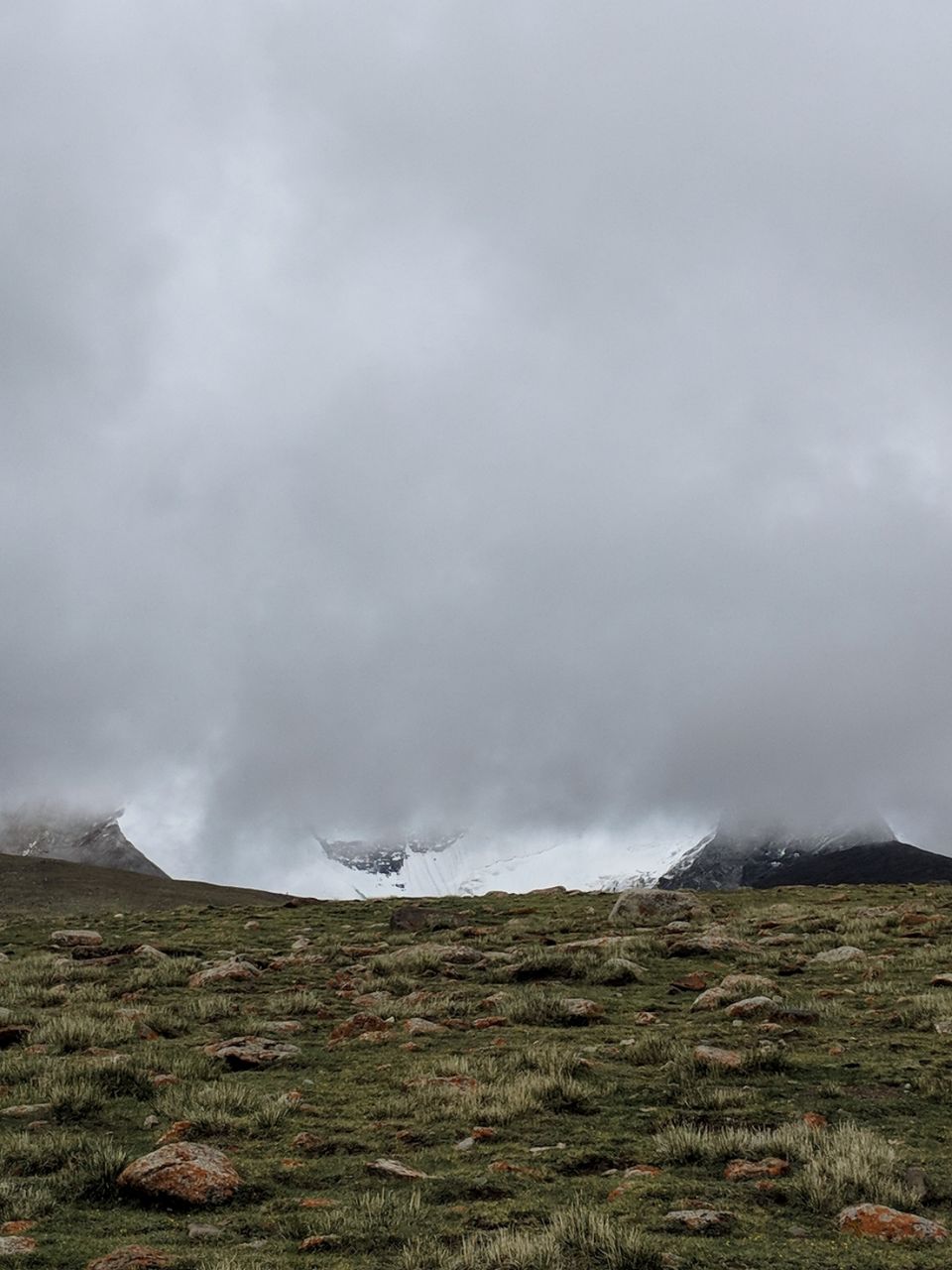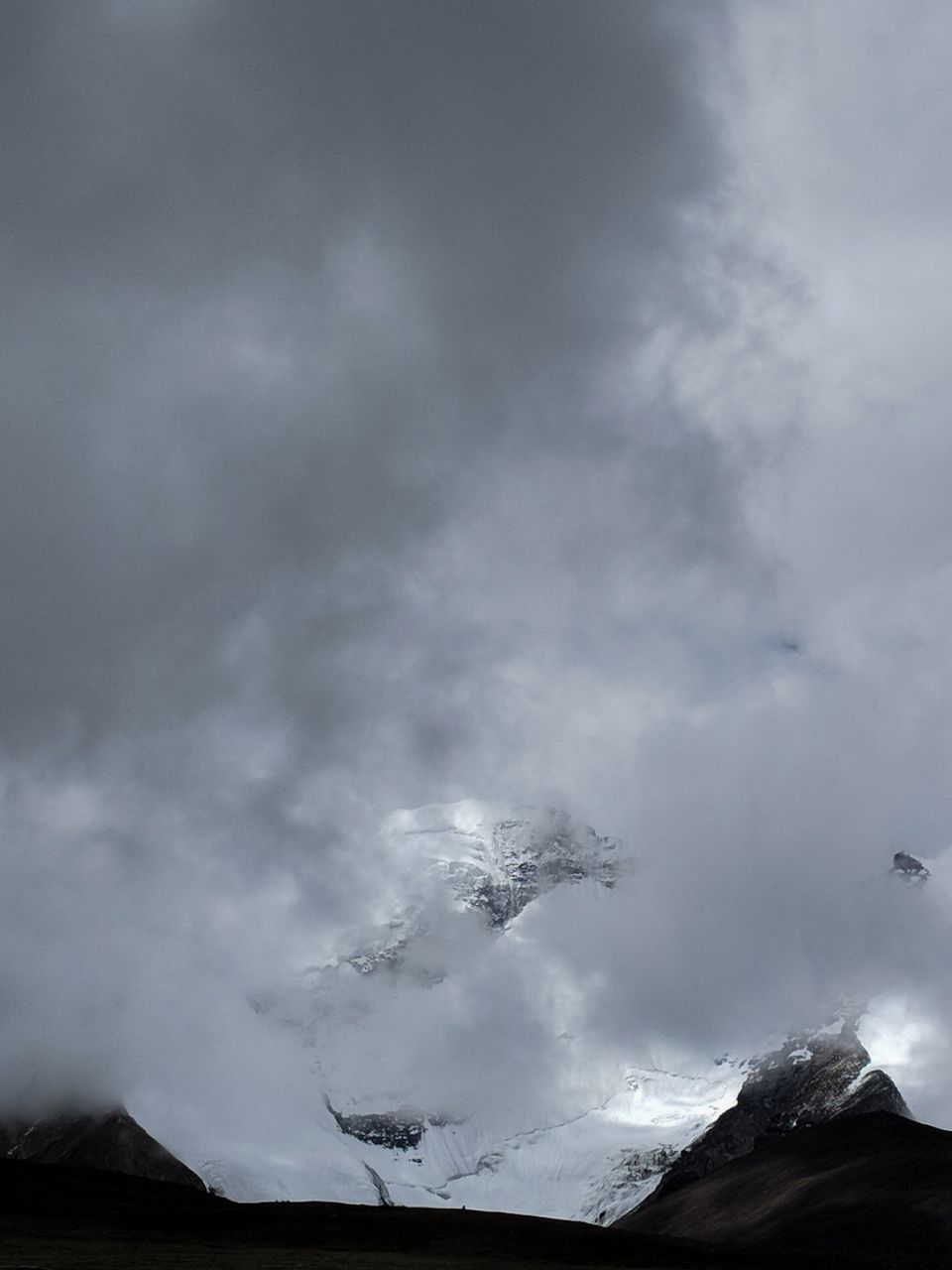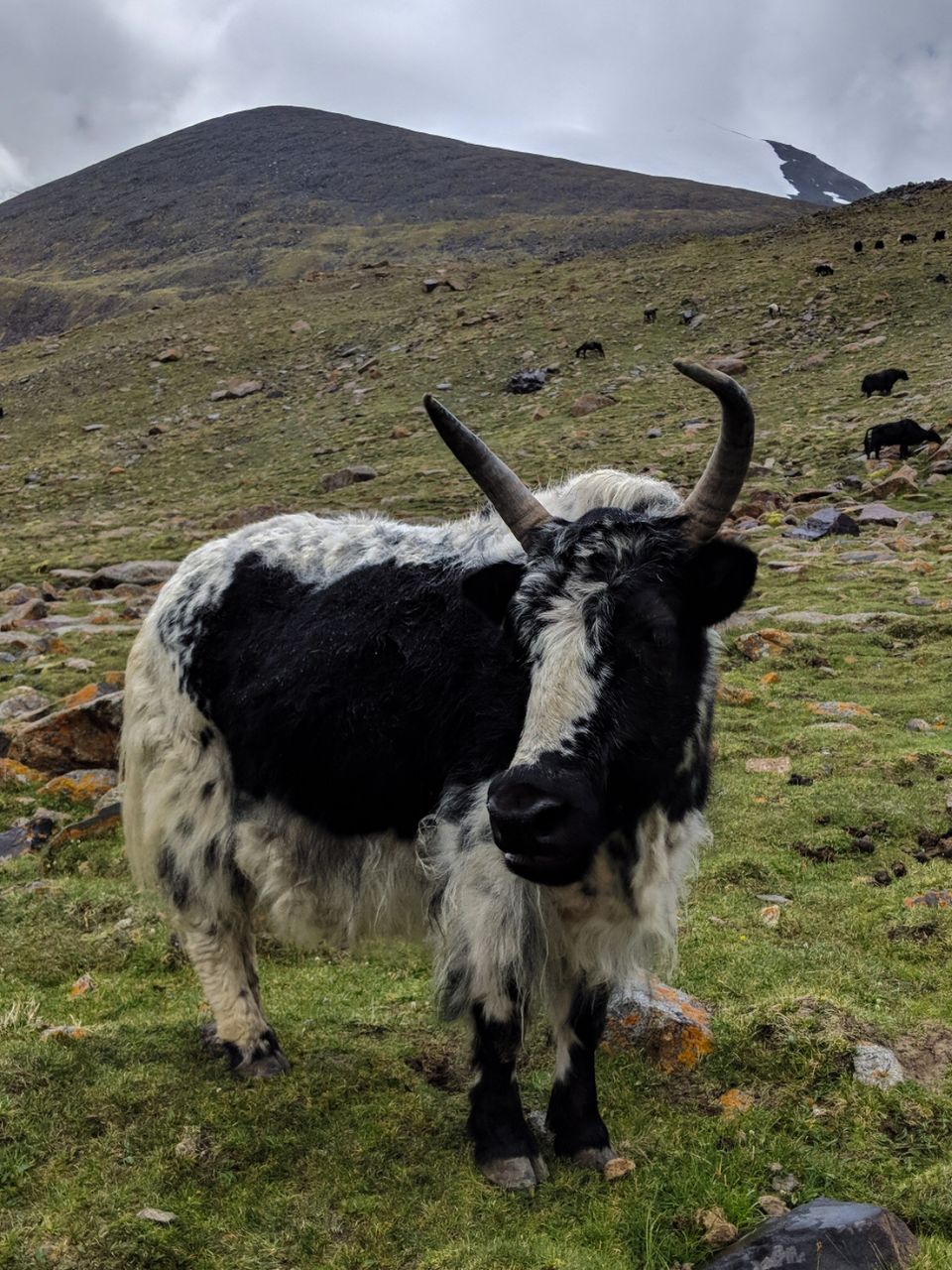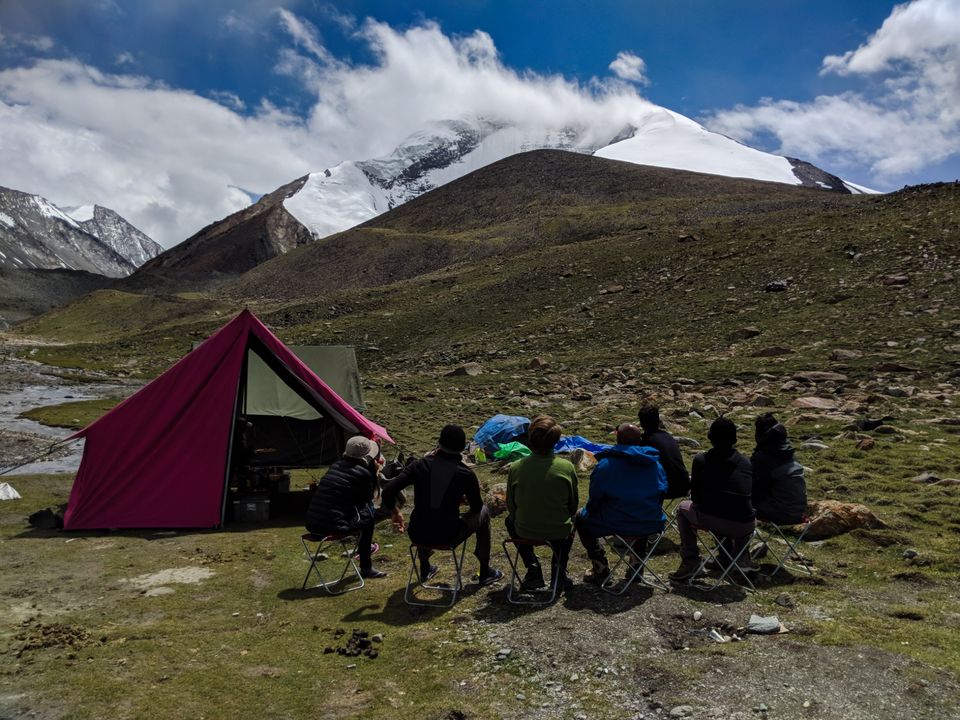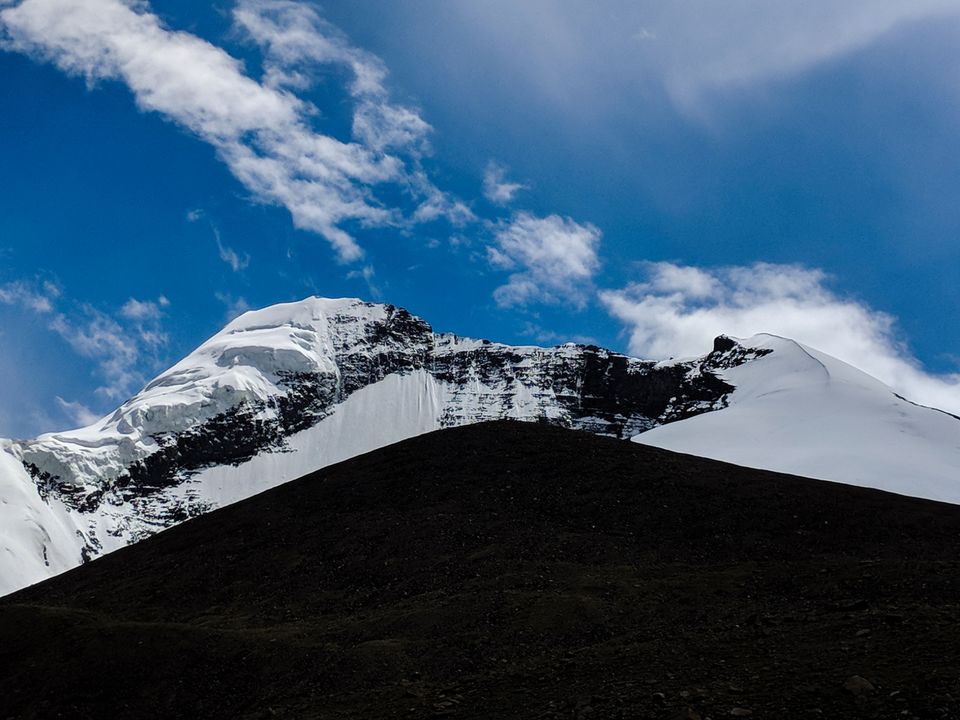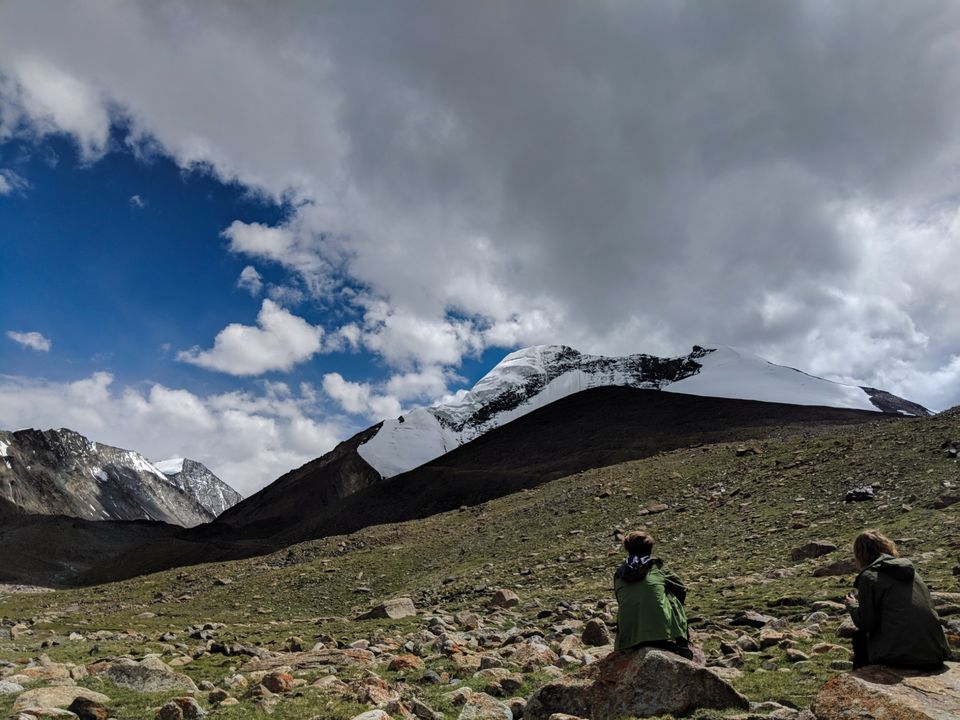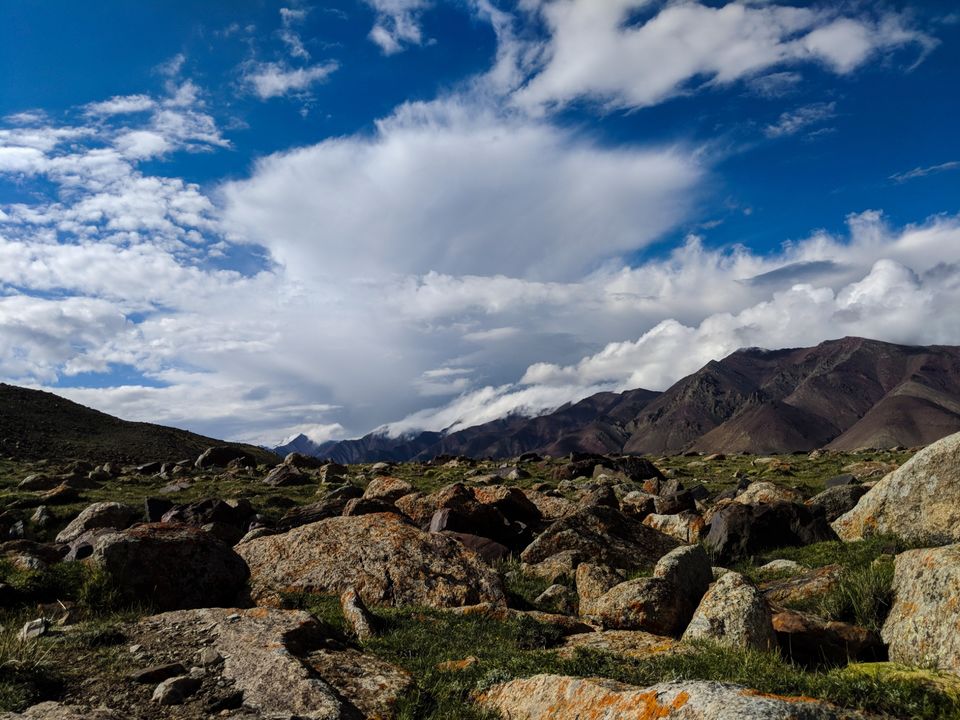 Kang Yatse Base Camp
While the previous day was pretty relaxed and spent resting, climbing nearby trails, chasing after the cute marmots, taking a lot of pictures and just staring at the mountains around you, today however, is about getting down to serious business. It's the day everyone tries on their snow boots and crampons, we practice using the ice axe and a fixed rope and the synchronization that goes with it. We're practicing walking with it because we don't want our first time to be a life threatening mess at 6000m. You realize the value of teamwork and coordination even when we practice this on flat land. People take these days lightly but there were times up on the mountain when I wished that I'd spent just that half hour more working on perfecting the technique but of course, none of us ever believe we're in mortal danger.
With all of the physical preparation out of the way, it was time to relax, have a light meal, and try catch some sleep or just roam around the ghost town of a campsite. There will be a couple of groups attempting the summit  as well but it's nowhere close to the mayhem you face at the Stok Kangri base camp. The objective of the day is now to rest and try get some sleep till the summit push later in the evening.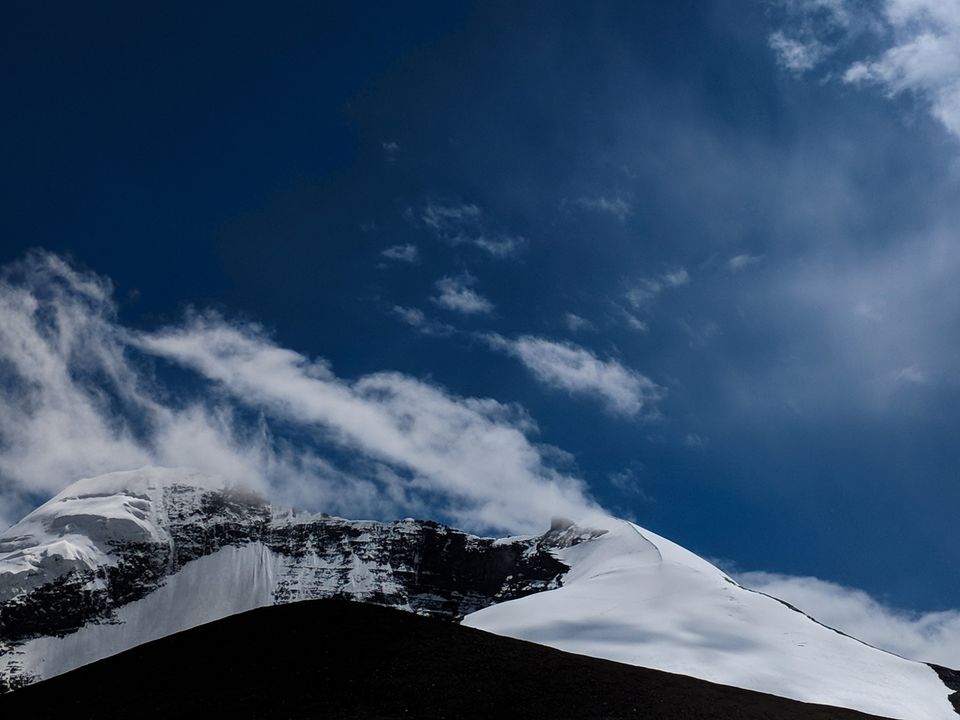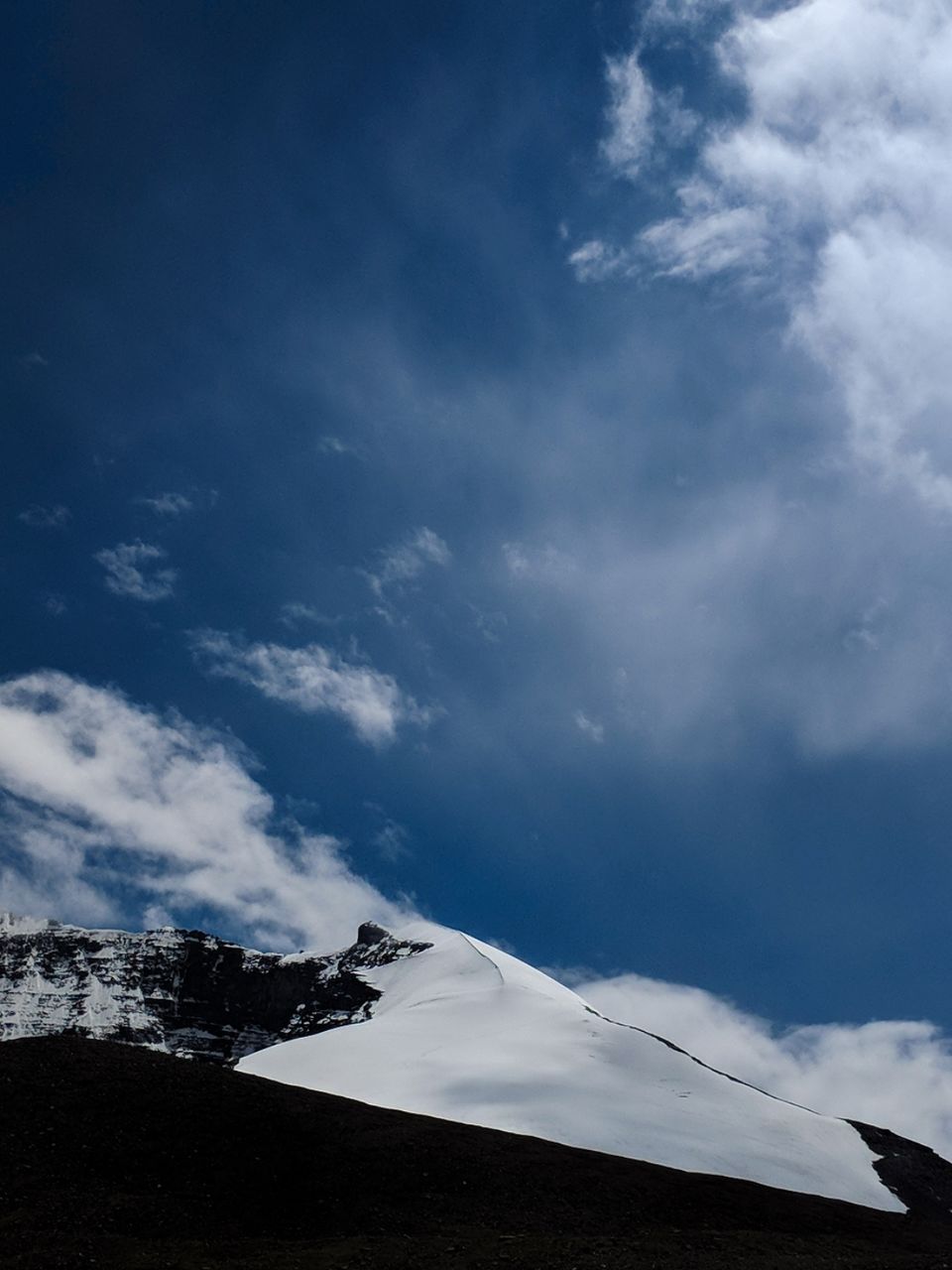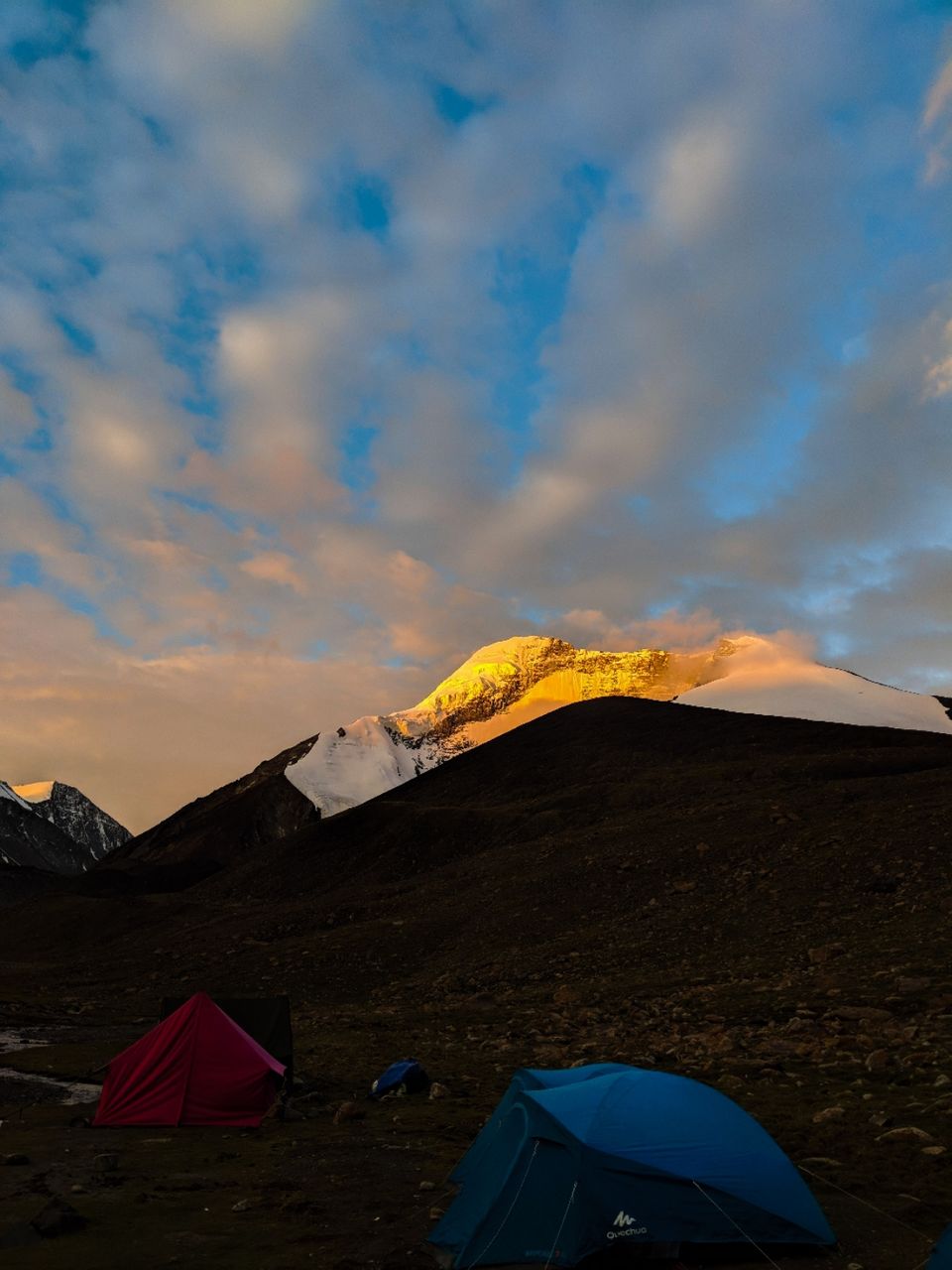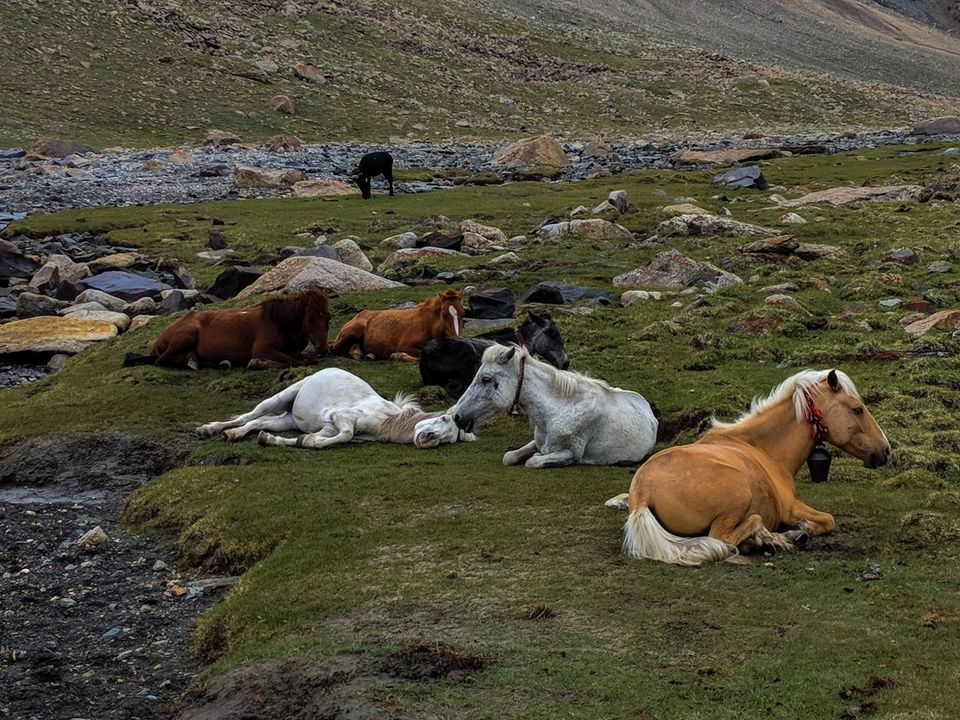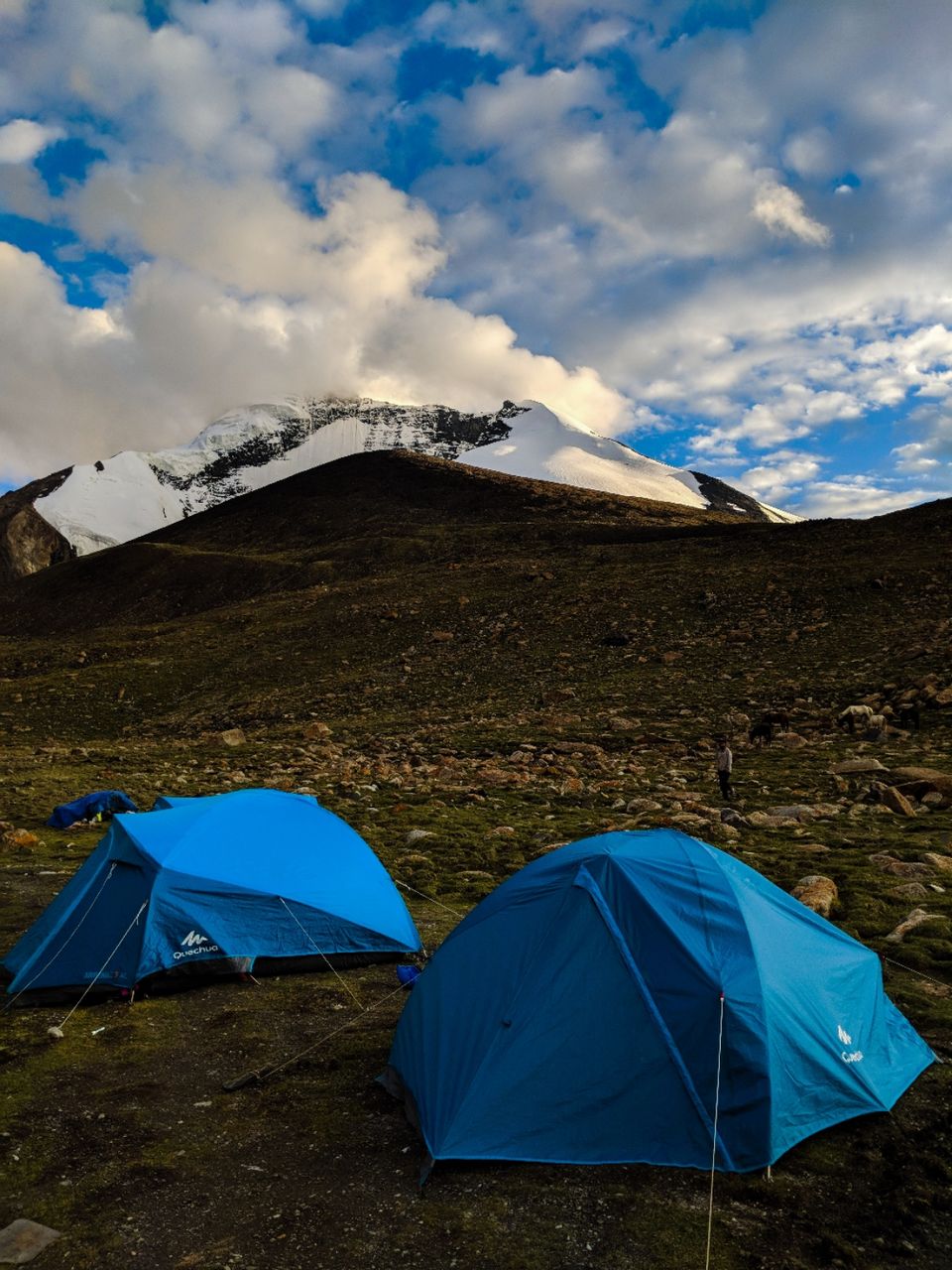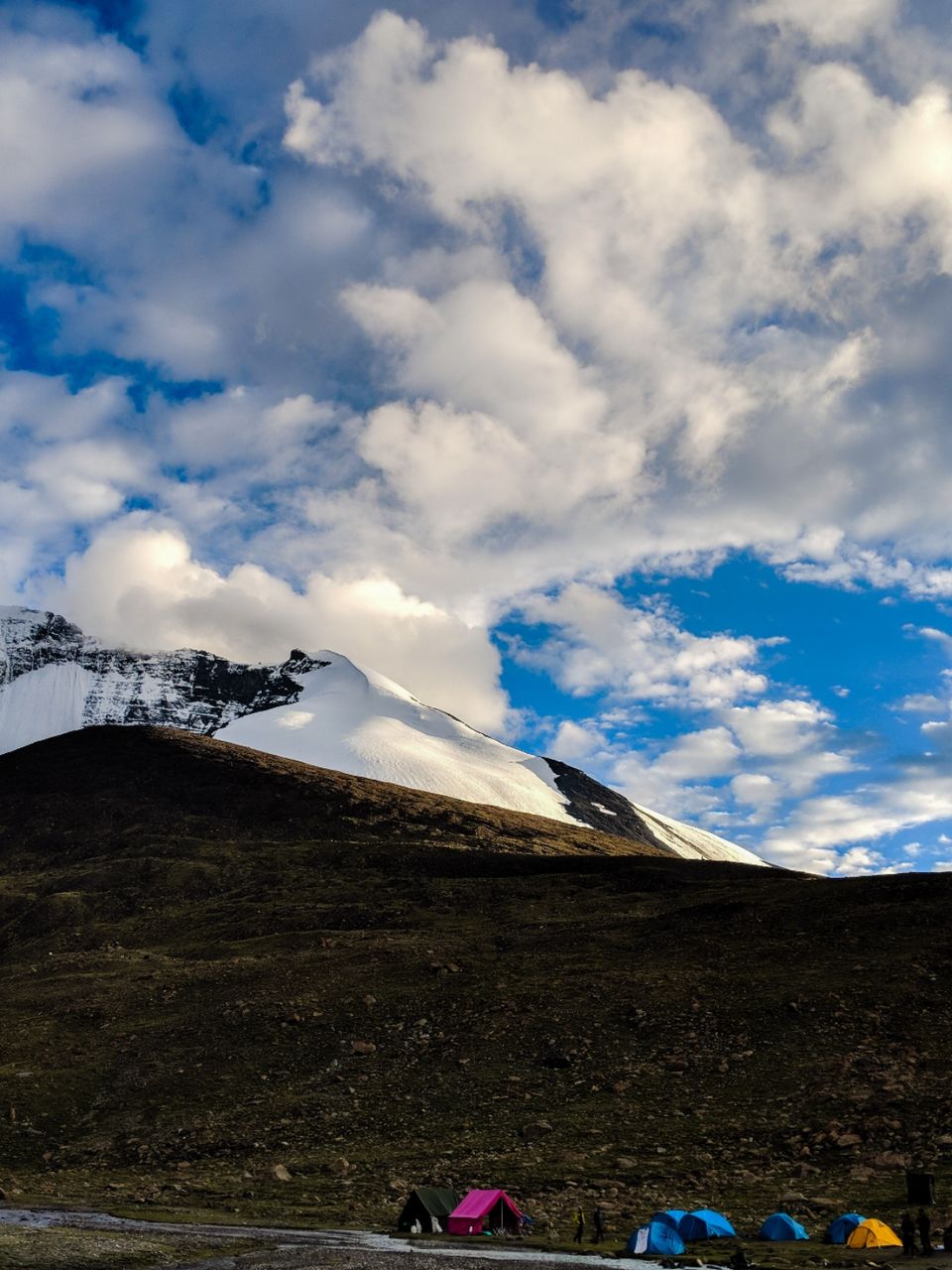 The Summit Push (5100m to 6243m)
After a very, very early breakfast (dinner?) at around 830 PM, we're all prepared with our bag packs, crampons and food and ready for a departure by 10 at most.
From base camp, the trail begins on a scree slope that lasts the good part of 2-3 hours. The loose stones, the early lethargy and the steepness make this a bit of a, pardon the pun, uphill task. Doing this part of the trek in pitch darkness is a great idea because having to traverse this section in daylight and seeing just how steep the slope was and just how rocky it was would have been quite a demoralizing sight. Once you get past this, you're finally at the glacier and ready to do actual battle at long last.
Crampons strapped on, gaiters attached and ice axes at the ready, we finally began on what the entire trek has been building up to. THIS very moment where you finally get onto the glacier on the mountain and begin a long, hard journey into the cold and starless night.
The initial push on the mountain is the calm before the storm if I'm being honest. For those who have used crampons and trekked on ice before, the adjustment isn't very difficult at the beginning. We're testing ourselves and the snow, taking small steps and basically just getting used to using the rope and getting in sync with those ahead and behind us. We climb in a single line of 8, one guide at the front and one at the back. As the mercury continues to drop and our breath gets shorter, we begin to realize why mountains are such challenging beasts to conquer. It requires immense concentration to follow the steps of the person ahead of you, to constantly hack your ice axe and crampons in the snow to make sure it holds, to maintain your grip on the rope and to make sure your attention doesn't waver. At this height, any slip is potentially fatal or at the very least, can upset the most carefully laid out plans.
At this extreme height and temperature, not only does your body begin to ache, the cold also slowly but surely gets into your system. You can't properly feel your toes and your teeth won't stop chattering.
The longer story of the summit climb and the detours and obstacles that you face like open crevasses and improvised routes is a story for another post but, long story short, the entire climb across the glacier and up to the main ridge is an incredibly difficult and challenging climb where, you're often engulfed in clouds and have nothing but the your thoughts and foggy breath for company. Its past 5 in the morning by the time we're at the ridge.
At this height, there's a good possibility of both hail and snowfall. The snow is thick, our steps are short and labored but we keep criss crossing across the ridge to cut down the incline and try make it a bit easier. The higher we climbed, the harder it was to take more than 5 long steps without needing a bit of a break. The most important thing at this height and incline was to not stop too long and let your body get cold. After what must have been another 2 hours of climbing since our break, we finally got on to the main summit ridge but to our dismay it STILL looked incredibly far away. Once you're on the final ridge, you're walking a tightrope. You're walking on a very narrow path and on either side of you is a long long way down. If you slip here, you might not make it out in one piece.
Another half hour later, we are now finally within a hundred or so steps of the true summit. What should have been a moment of glory, an ecstatic leap into the sky, hugs all around, a wide beaming smile; all of that was reduced to just sheer, mind numbing exhaustion and just relief that we finally made it. It was the crowning glory of this past fortnight and yet, despite the huge sense of satisfaction it should have given, there was just a tired and subdued joy at having made it. Everyone could feel that they'd been brutally tested beyond their limits and that this was maybe more than what we'd bargained for.
After a little break of ten minutes where we just sat down in quiet disbelief, we took stock of our surroundings and realized that it's time to atleast try celebrate our accomplishment and take some pictures! Out came the canned juices, the biscuits and our little bars of chocolate and trust me, nothing could taste more heavenly at that point, windswept at 6243m, surrounded by the clouds and the open skies above us for company. With a little bit of energy and enthusiasm restored, we got up and looked around us and, to be completely honest, it was a humbling experience. To look out below you, thousands of feet below, the valleys a long way below, we were above the clouds and the snow, and to see, far in the distance, what looked like the Eastern Karakoram Range was just totally and utterly magical and spell binding. It's really hard to describe in words how you feel at the top. The lack of oxygen is very noticeable, breathing isn't the same as it is even at Base Camp and yet, that is not what is stopping you from breathing. With the fluttering and colorful Tibetan prayer flags adding a colorful backdrop, we took as many pictures as we could. Honestly though, with the advent of technology, we've got the most advanced of photographic equipment but no money and no DSLR can ever truly catch the stunning raw beauty of what you see from the top of a summit that high. It's a feeling beyond both words and photographic memory. In a lifetime of, I optimistically assume, is a lot of summits, I don't think I'll ever be able to forget my first true high altitude success.
Once you're done celebrating your success is the time you realize that you've also now got to get back to tell the tale of your achievements. Any fool can climb a mountain but getting back down is the real deal. While technically it may not be more difficult to climb up a mountain in the dark of the night than it is to descend it in the light of the day, you're functioning at probably 50% of your capacities and you're supremely tired and every step down is even more of an effort. The path down is long and tiring and often slippery and dangerous but, after a good 2-3 hours you'll find yourself back off the glacier and onto the rocky slope again. Base camp is another exhausting 2 hours from here.
Once you get back, it begins to mark the end of your trek. The rest of the day is to gobble down some food and drink, tell your stories to everyone at camp and then just retire to your tents for some much needed sleep.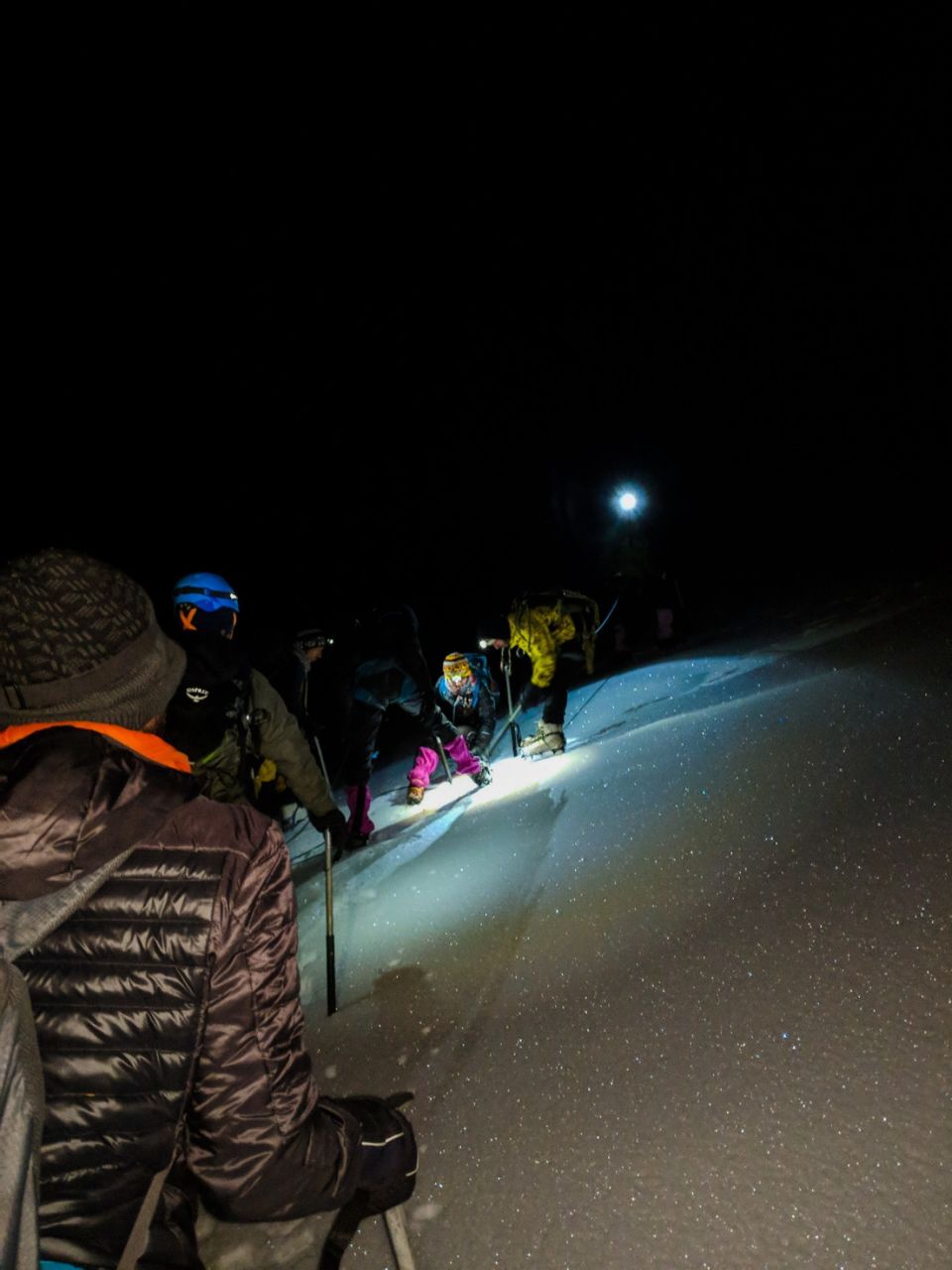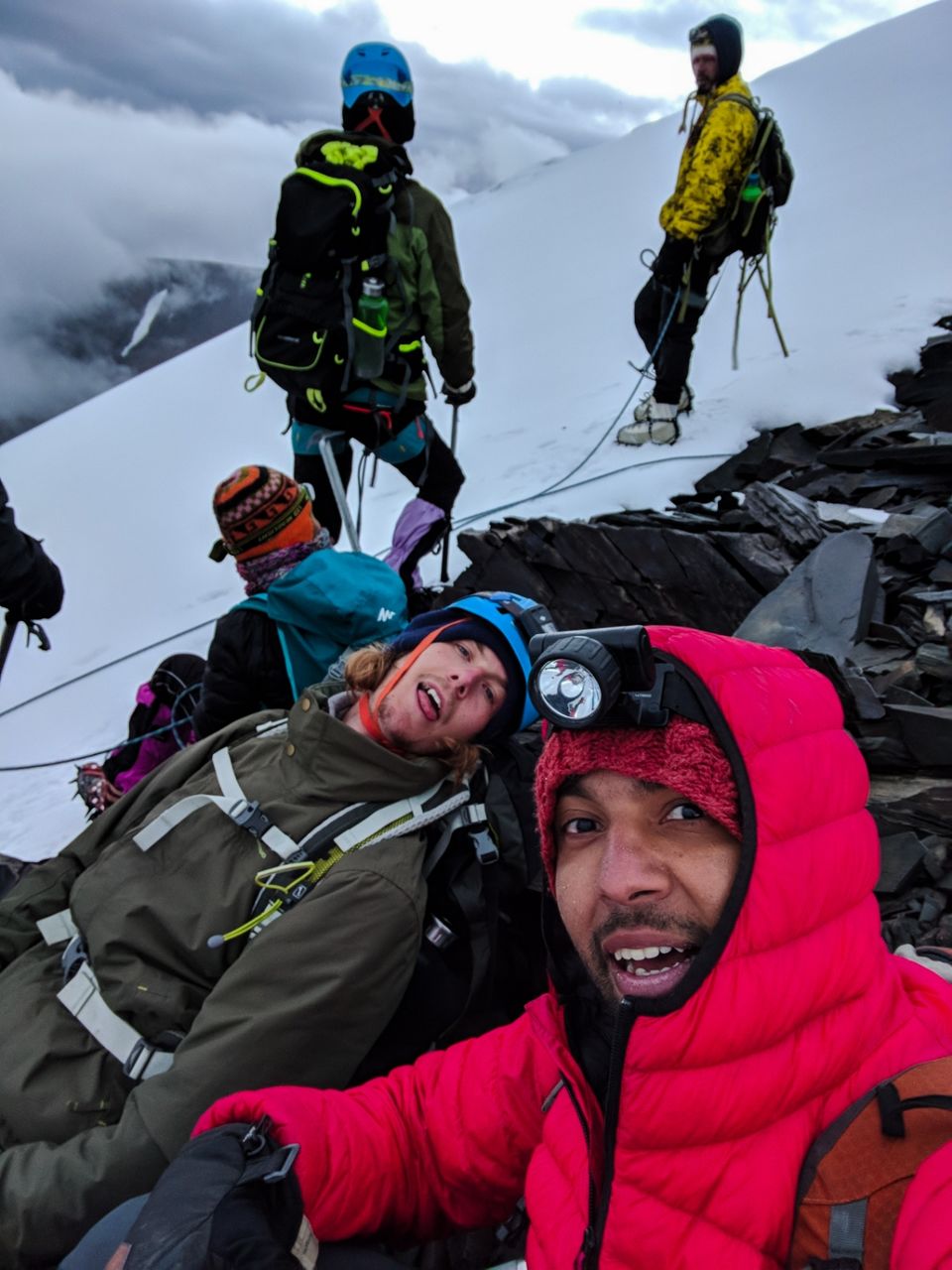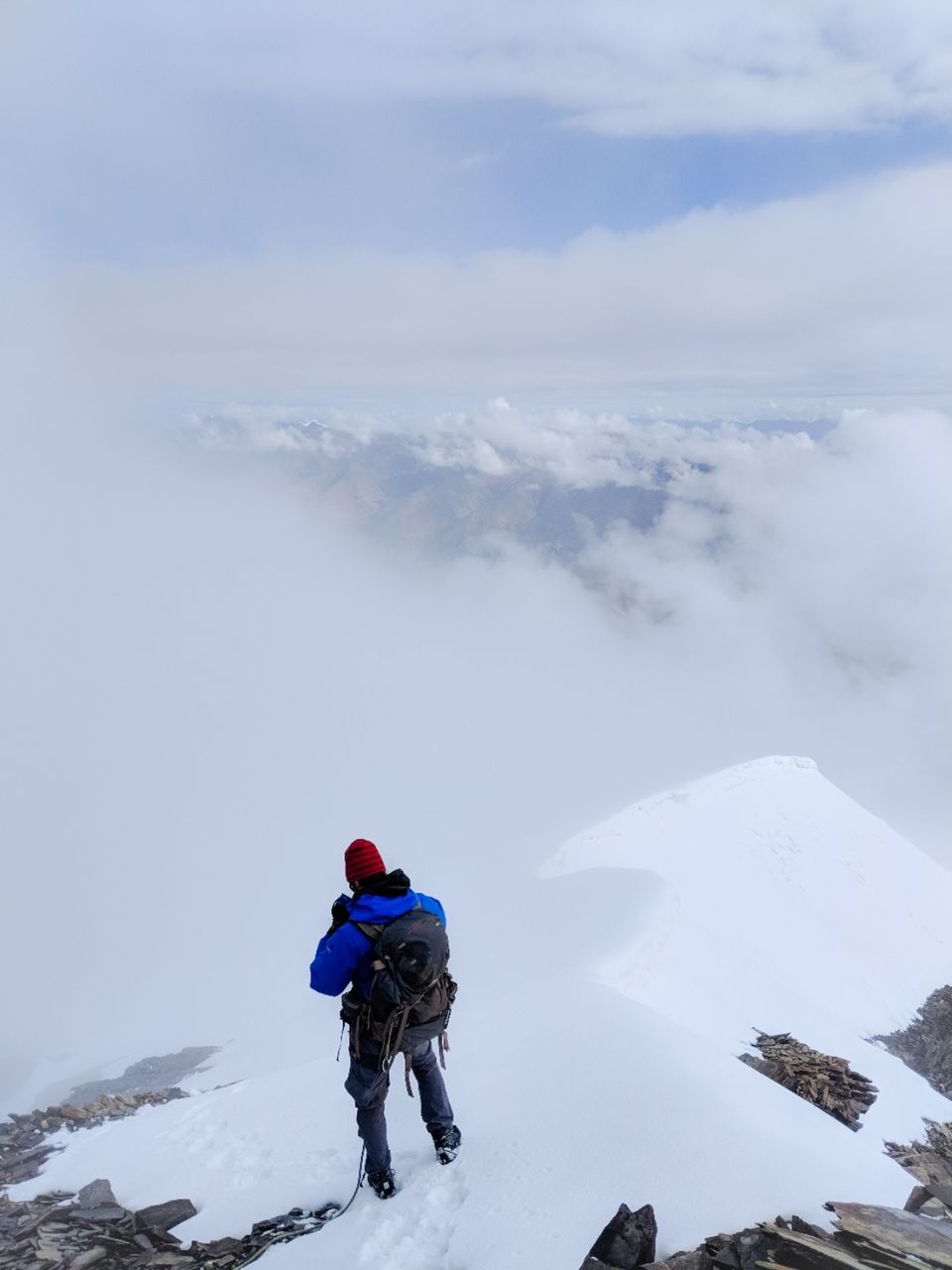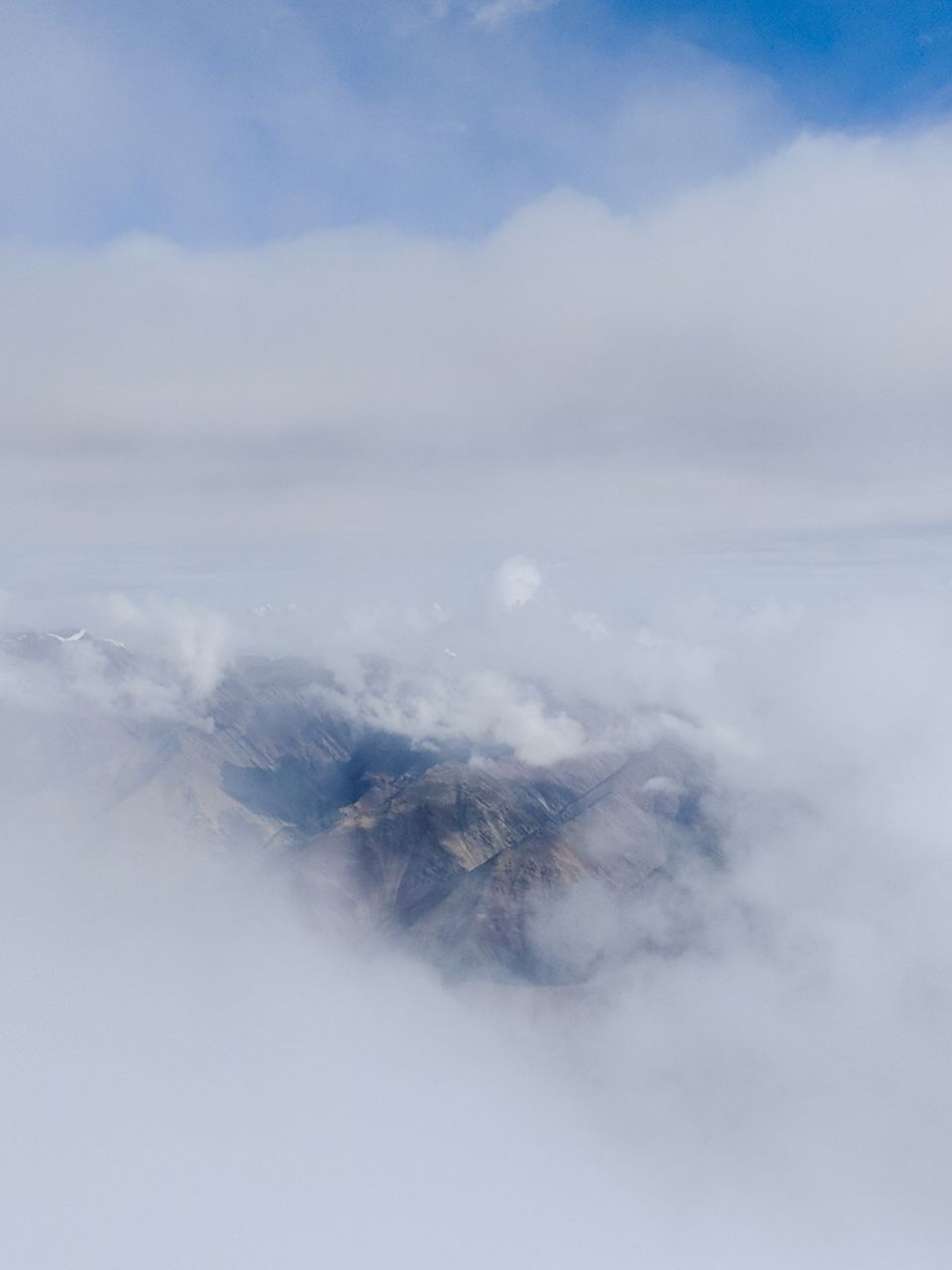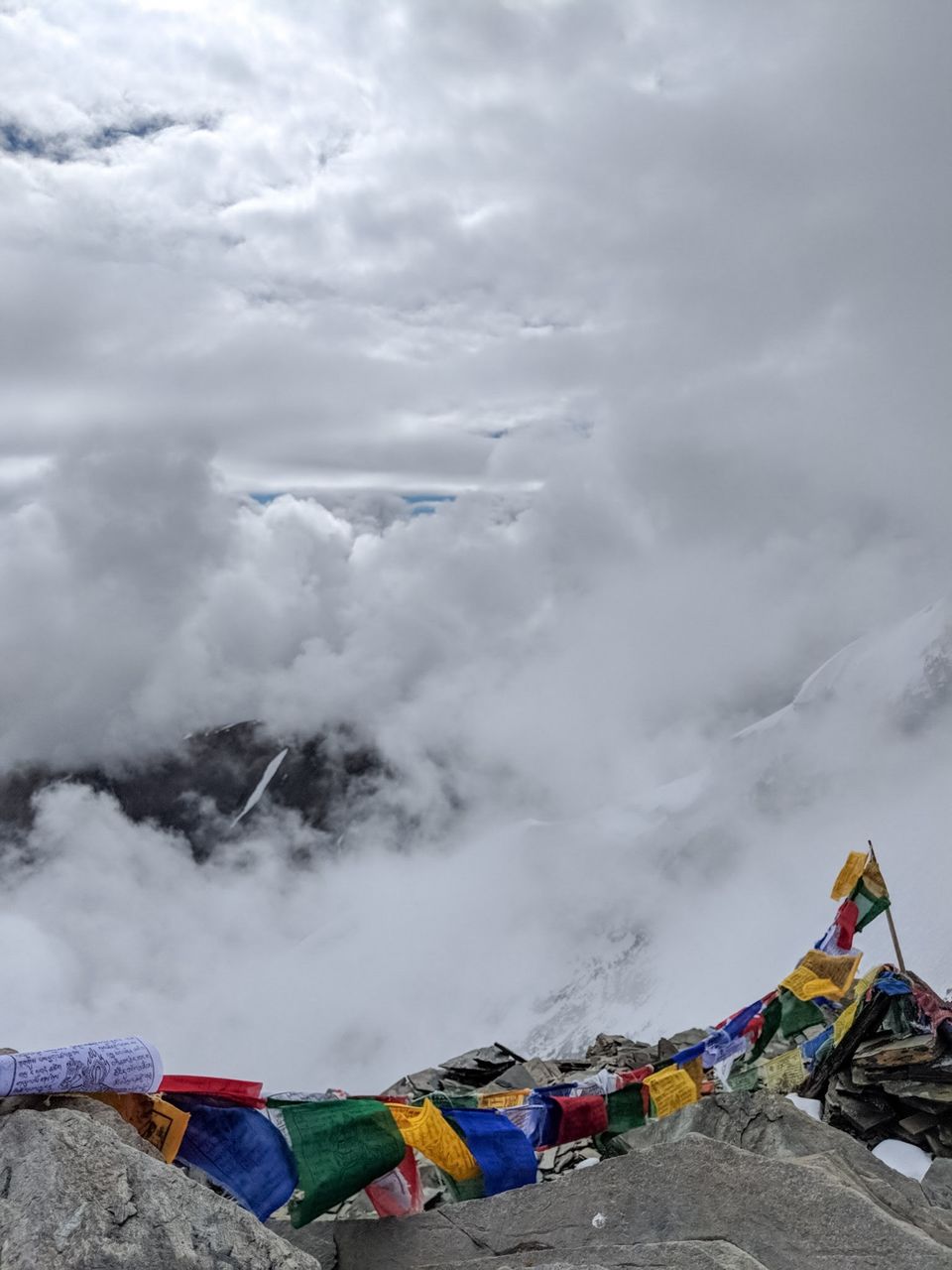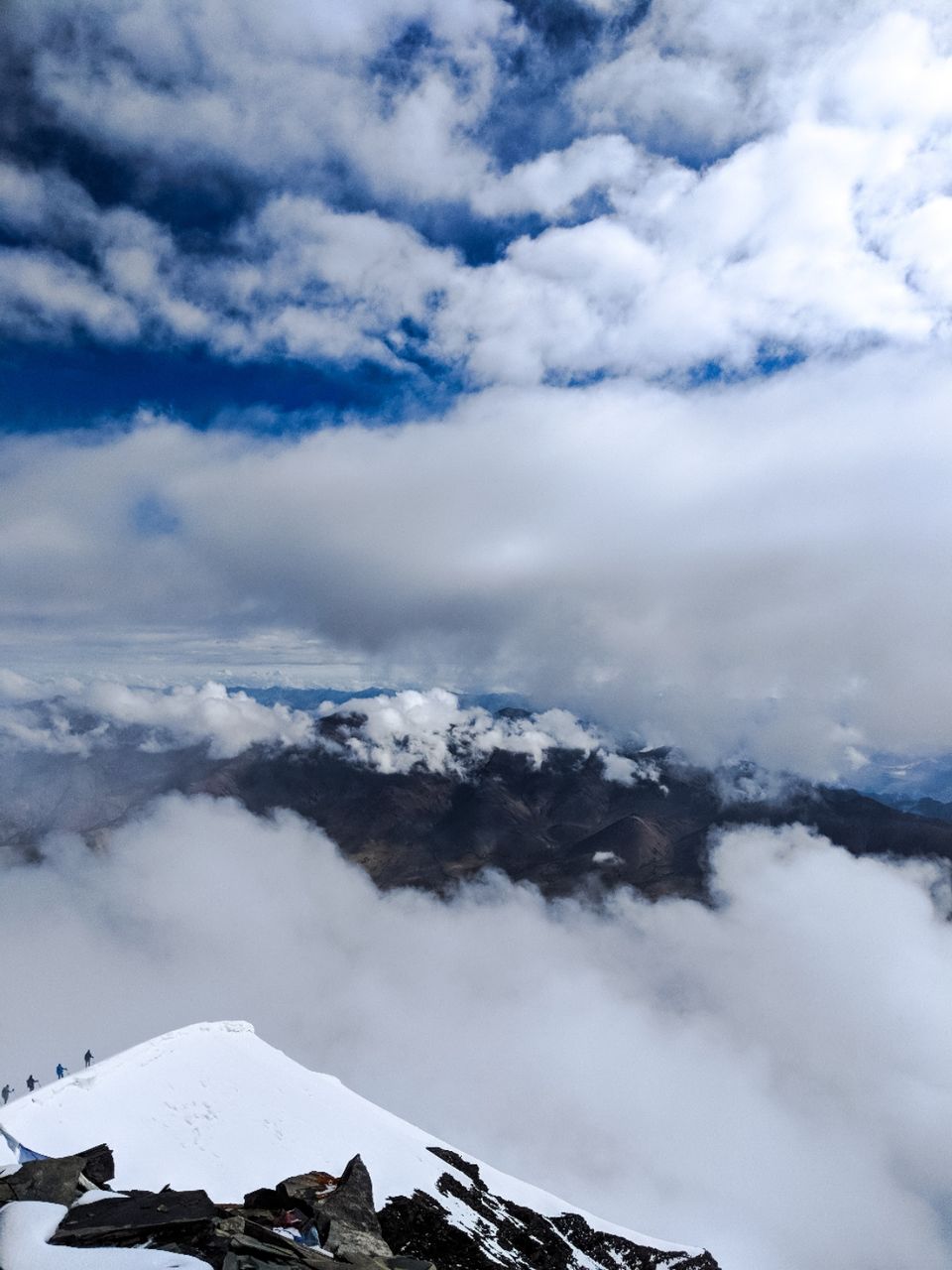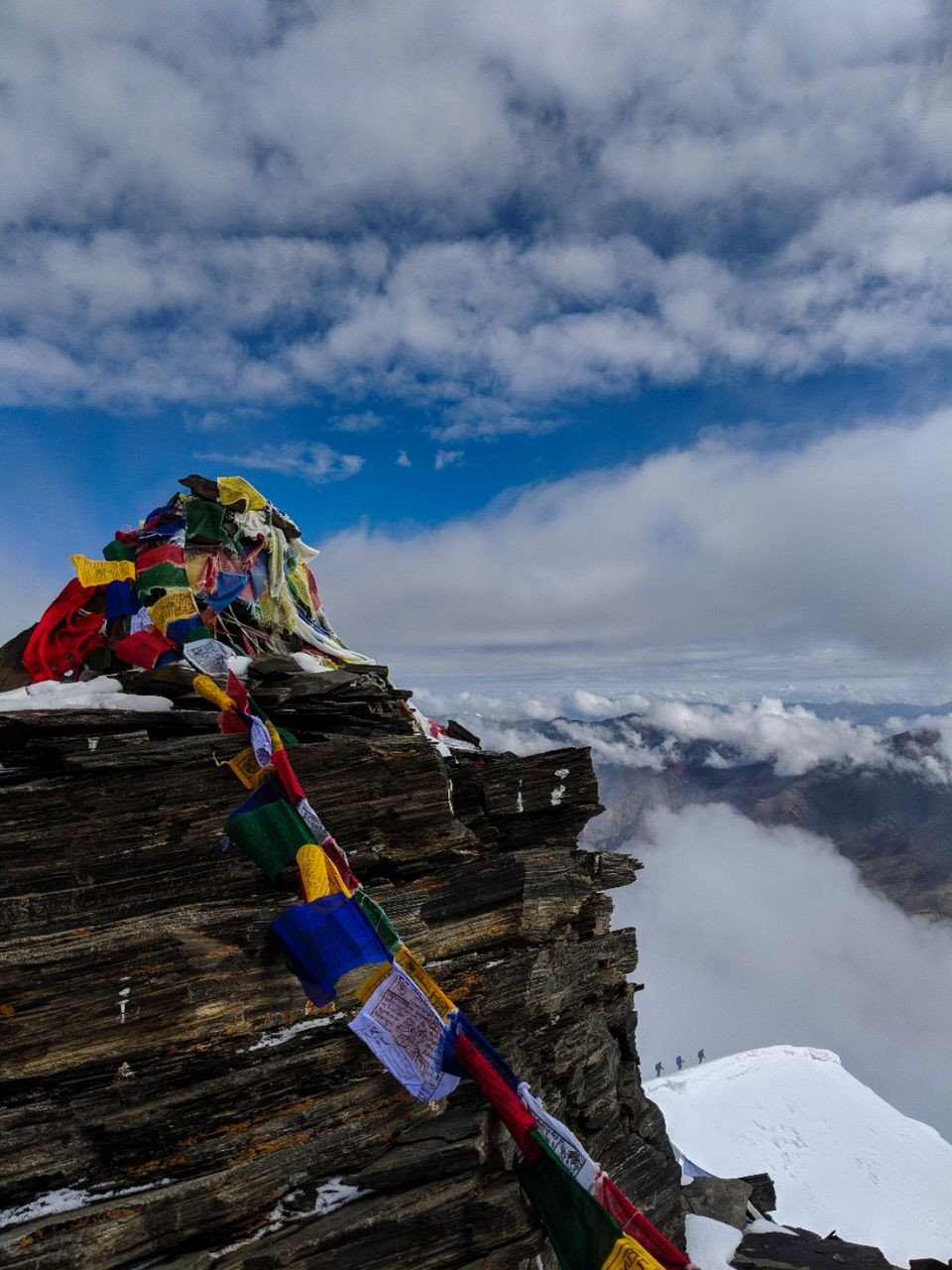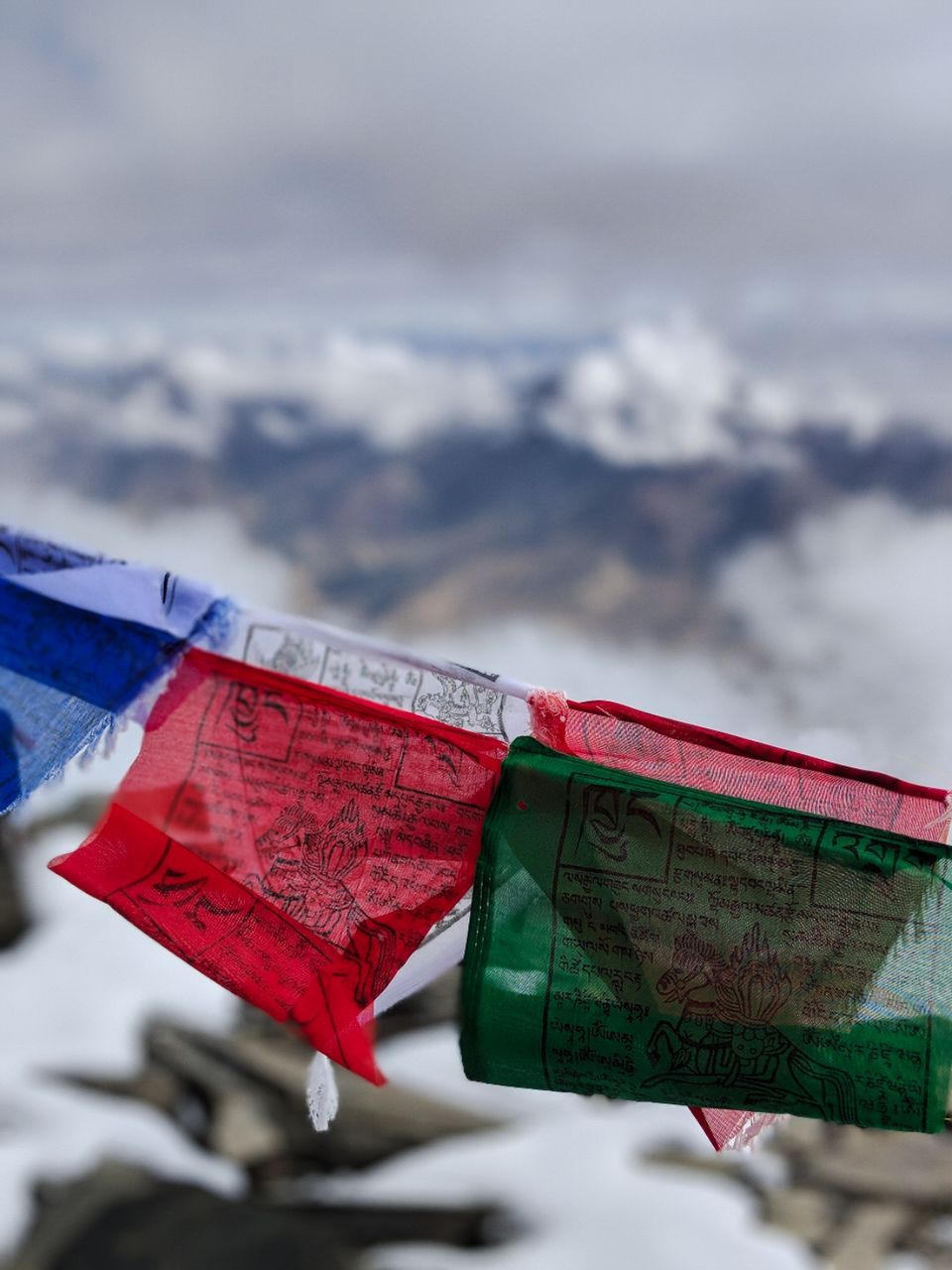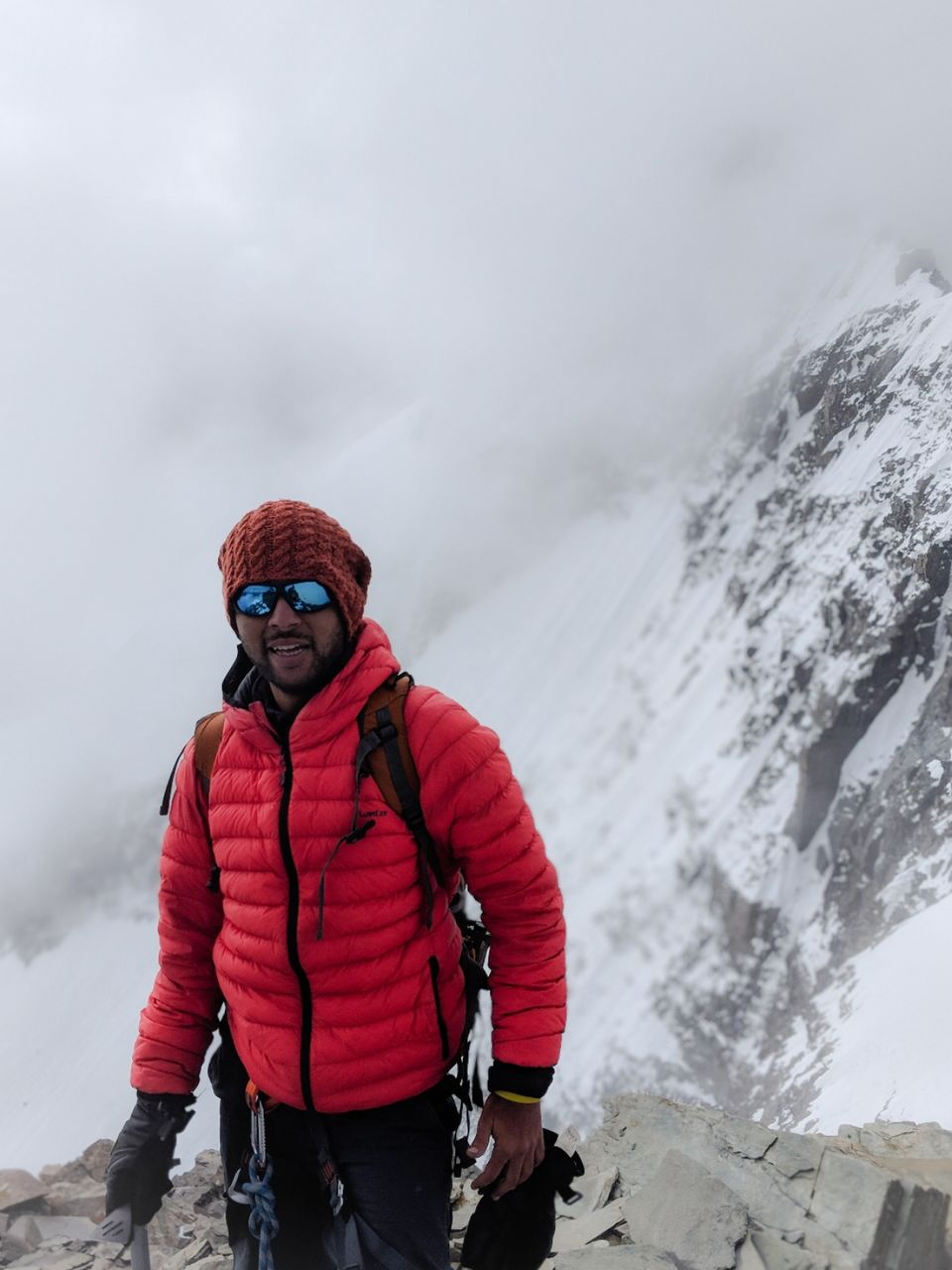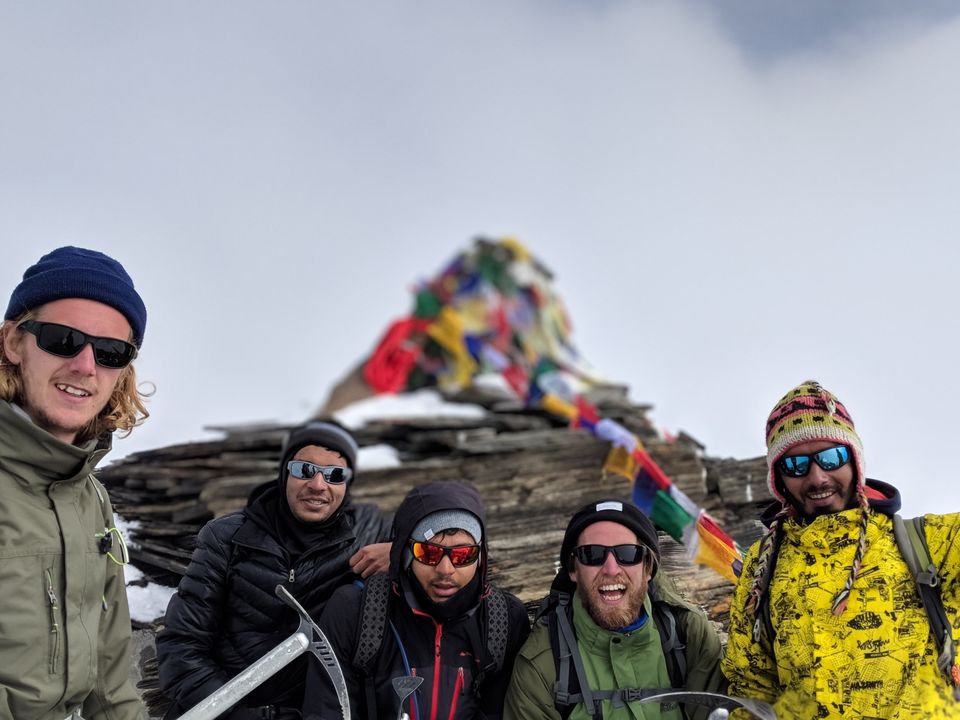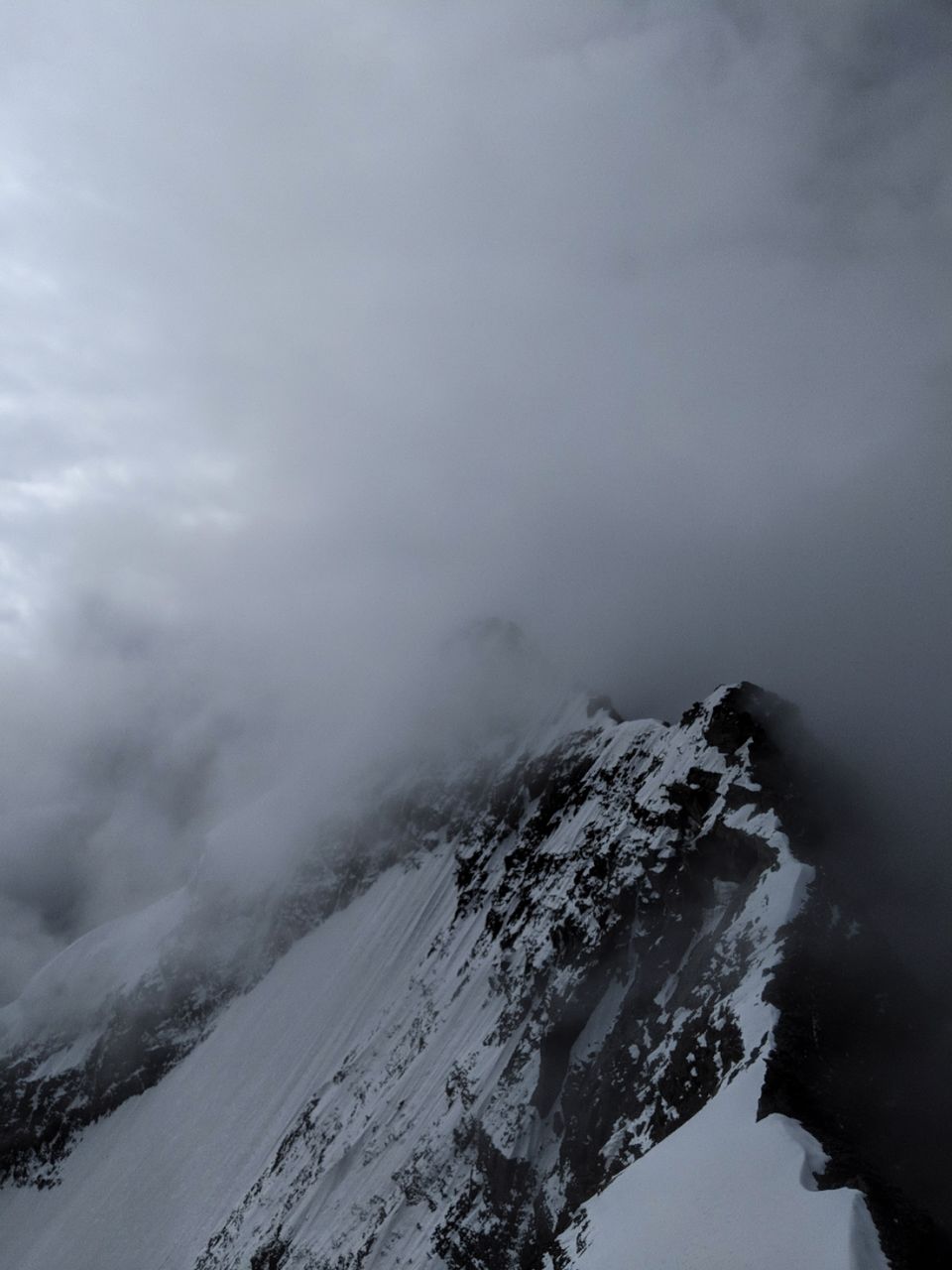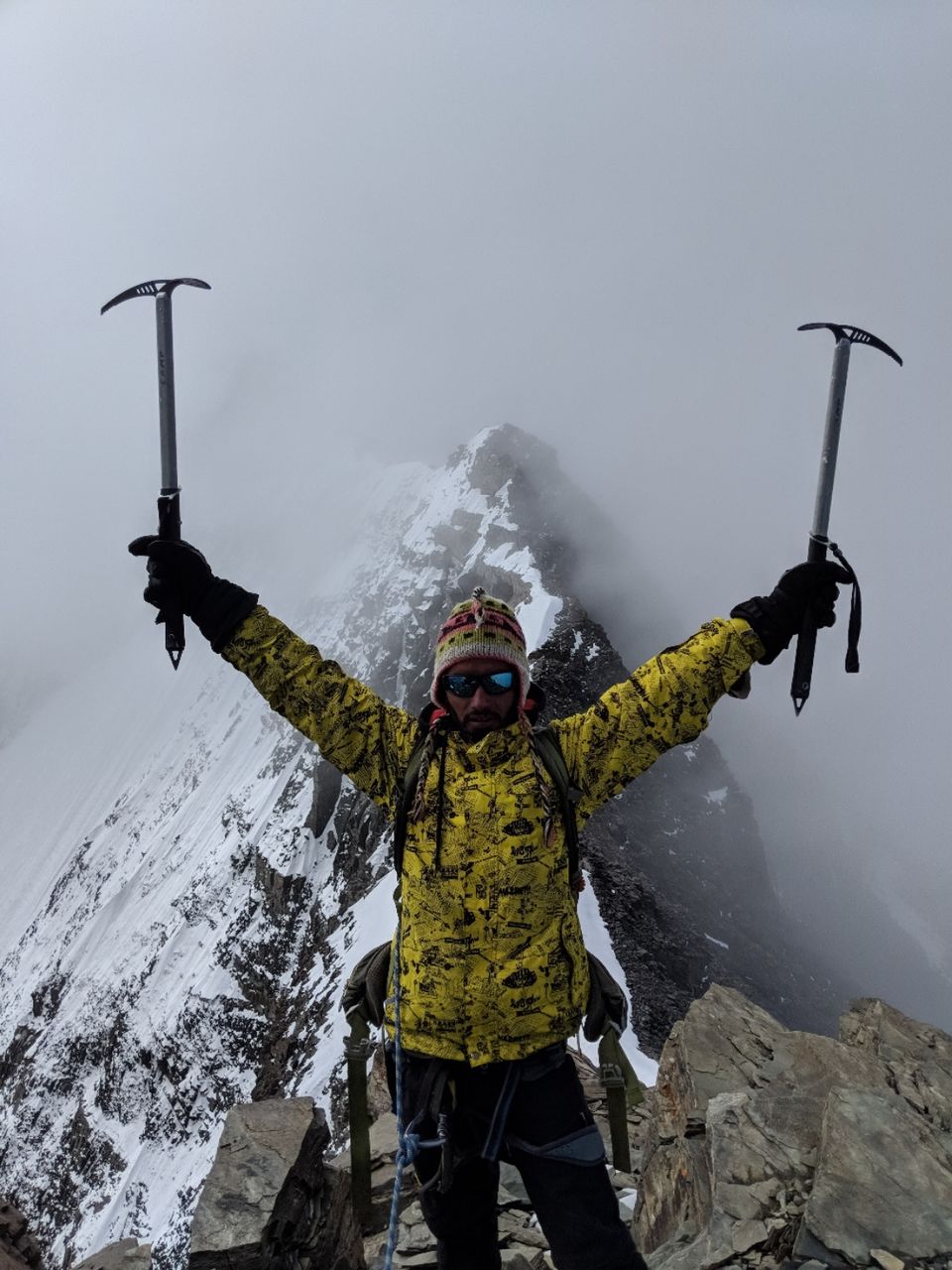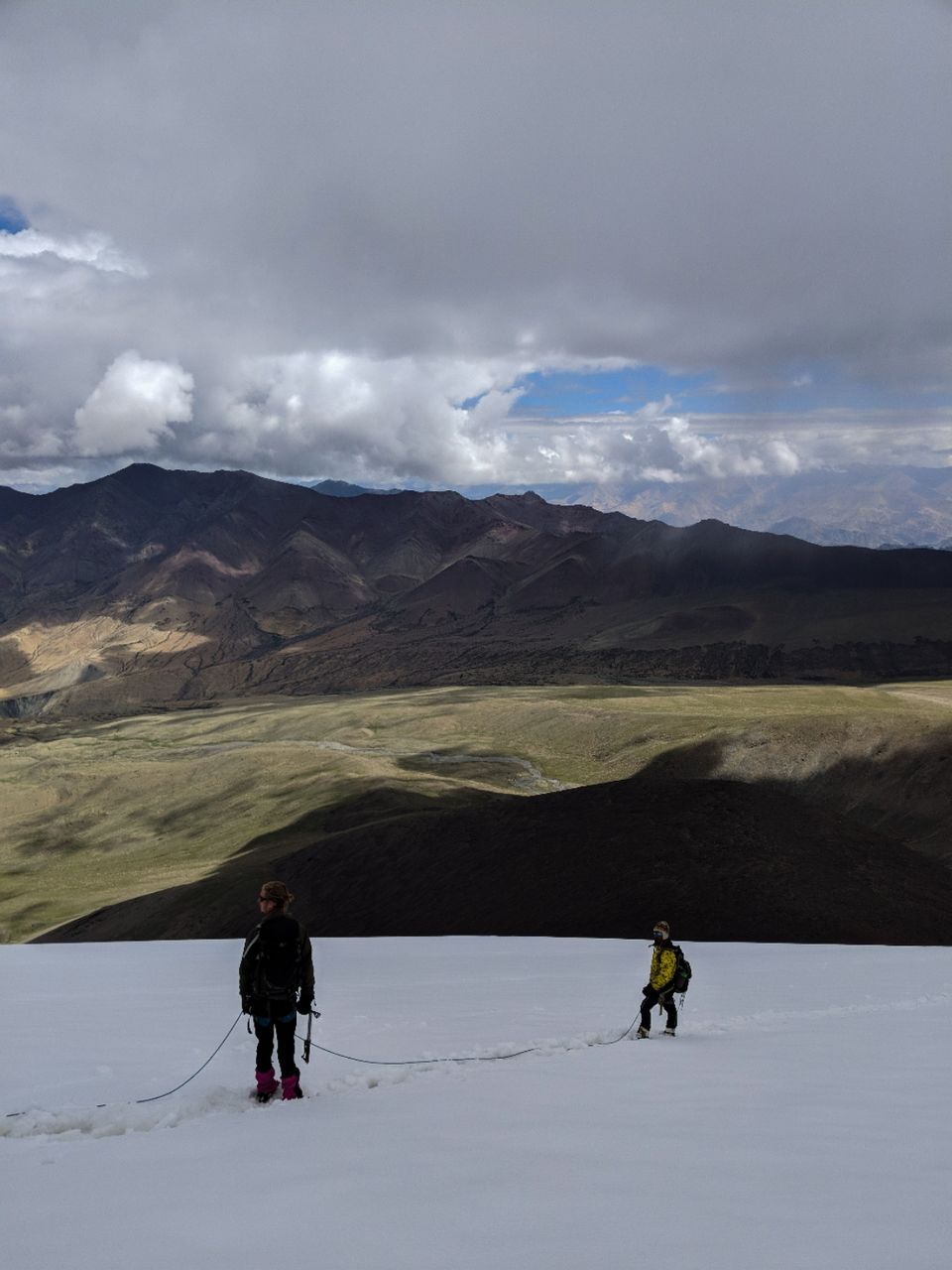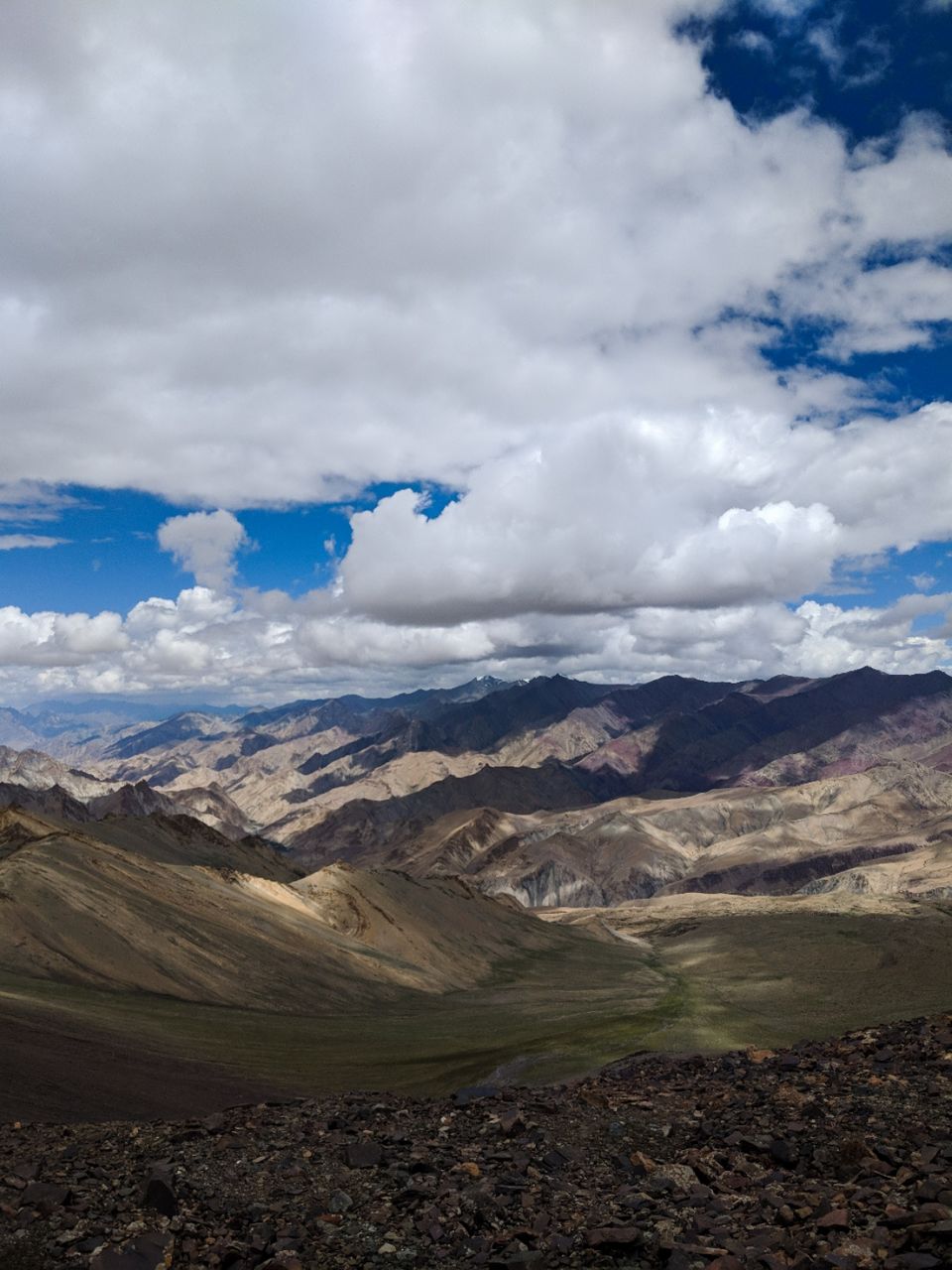 Back to Civilization
Last days are notoriously boring and uneventful on most treks but this being Ladakh with its unpredictable nature, we were in for a rough ride. The hike till Nimaling is quiet and boring enough. You just kept walking, broken up in 3-4 groups across the trail, taking in the sights and just setting a slow pace.  The campsite was eerily quiet as the day's visitors from lower camps hadn't made it there yet and as we sat on the grass, taking in the sun and downing all the liquids we had on us, it suddenly dawned on us that we had to climb over the 5200m Kongmaru La pass next. Now you might think that this should be a breeze considering we'd just climbed a thousand meters higher the previous day but, it turned out to be every bit as challenging. With tired limbs and minds, this pass, really high in isolation, completely sapped us off our energy and confidence and good mood.
Without going into specifics and details, it was a really long and hard slog up the mountain and we had to deal with low visibility due to clouds coming in, a slippery slope due to rain and just dead tired legs. The views from the top of the pass more than make up for it though as we have beautiful landscapes all around us and ofcourse, the crowning glory of the vista is Kang Yatse, visible just a mountain or two behind us, it's peak covered in clouds and mystery as always.
What follows is the descent from the pass down to the village of Shang Sumdo village. It's an astonishingly beautiful route down and through the valley with streams and a river beside us at most points. It's an extremely scenic route and one that you would admire and appreciate a lot more if you weren't already so tired and grumpy at the end of a really long journey and just can't wait to get to Leh. It would be 5pm before we got to Shang Sumdo where we would meet our bus to take us back to Leh, limited Wifi, civilization, hot baths and a warm bed.
To Summarize
This trek, which for longest time, has been a bit of a hidden gem of Ladakh, seems to be finally opening up to a more mass market and commercial set of operators and crowd. While it's no Stok Kangri in terms of the crowd and traffic, I'm not very optimistic of its future prospects. The name has been propping up in a lot of places over the Internet and it won't be long before the base camp here is as much of a mess as the other more commercial peaks. If you're looking for a Himalayan peak that is full of scenic trails, the potential of a lot of wildlife, extreme conditions and finally a really difficult 6000m peak minus the ruckus and overcrowding of the more popular treks, then this trek is for you. Do not go there expecting an easy climb. It's an extremely tiring and difficult summit climb but it's one that's more than worth the time, effort and money. So before this goes the way of Roopkund and Stok Kangri, grab your backpacks and trekking poles and get on those slopes. Yes you Kan-g!