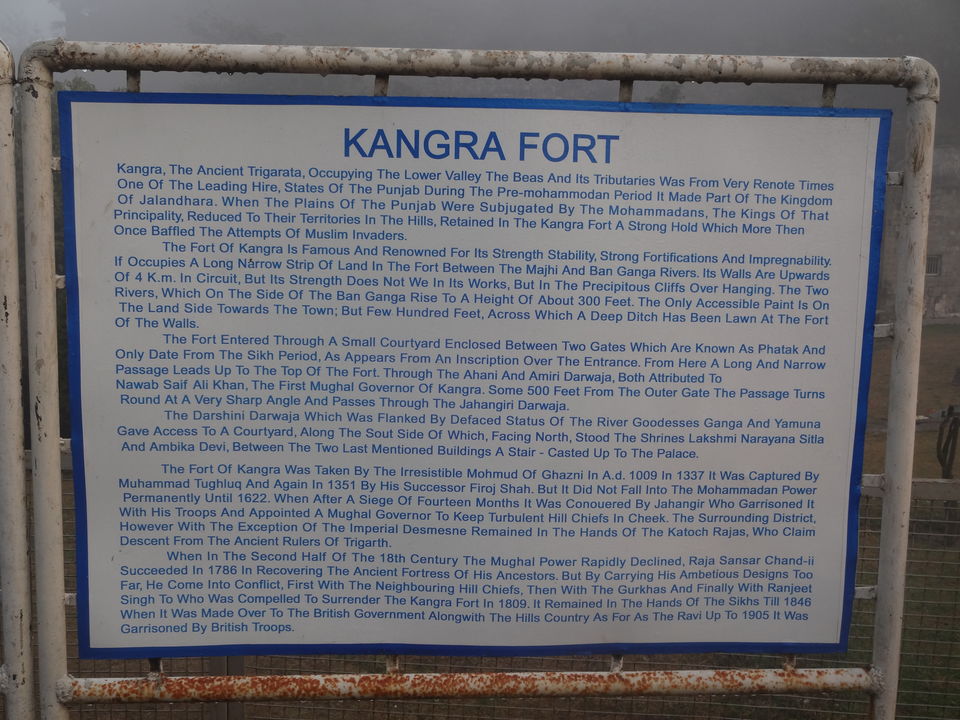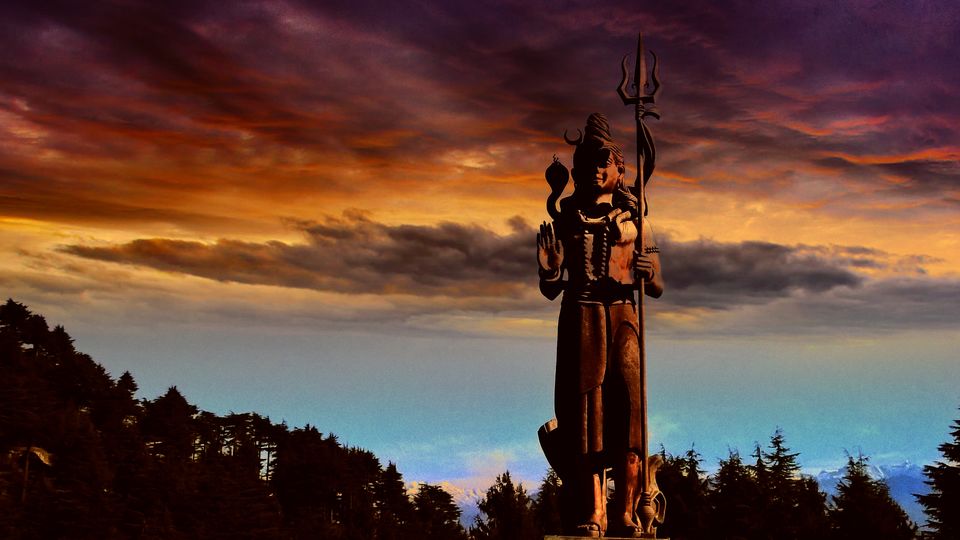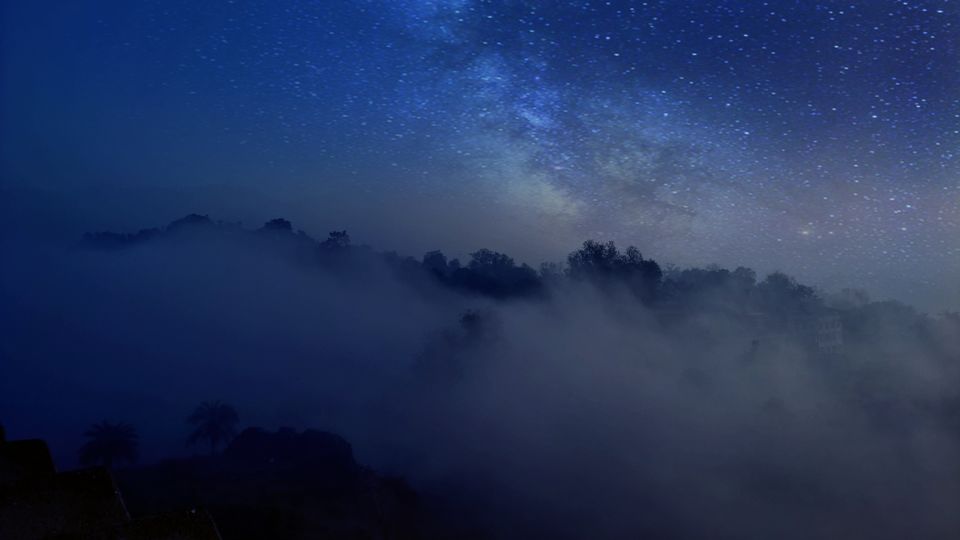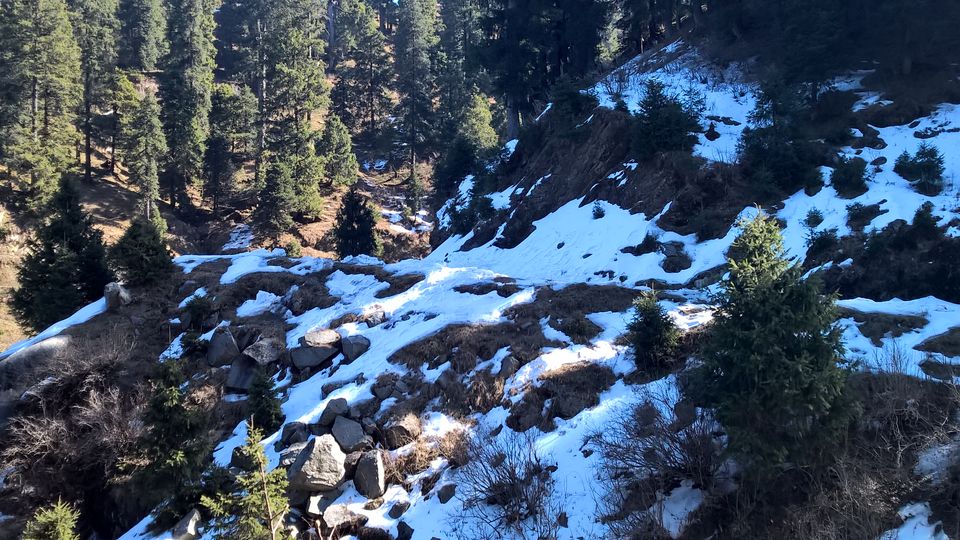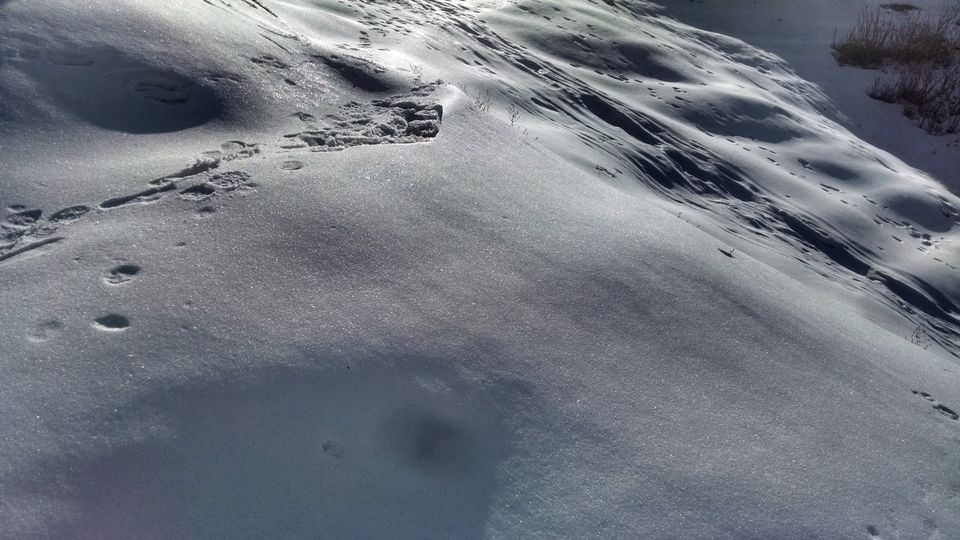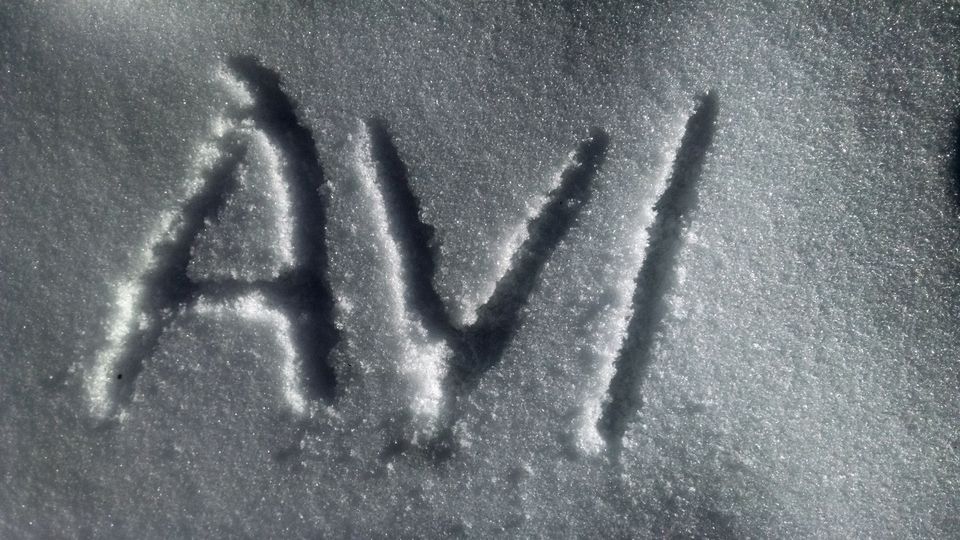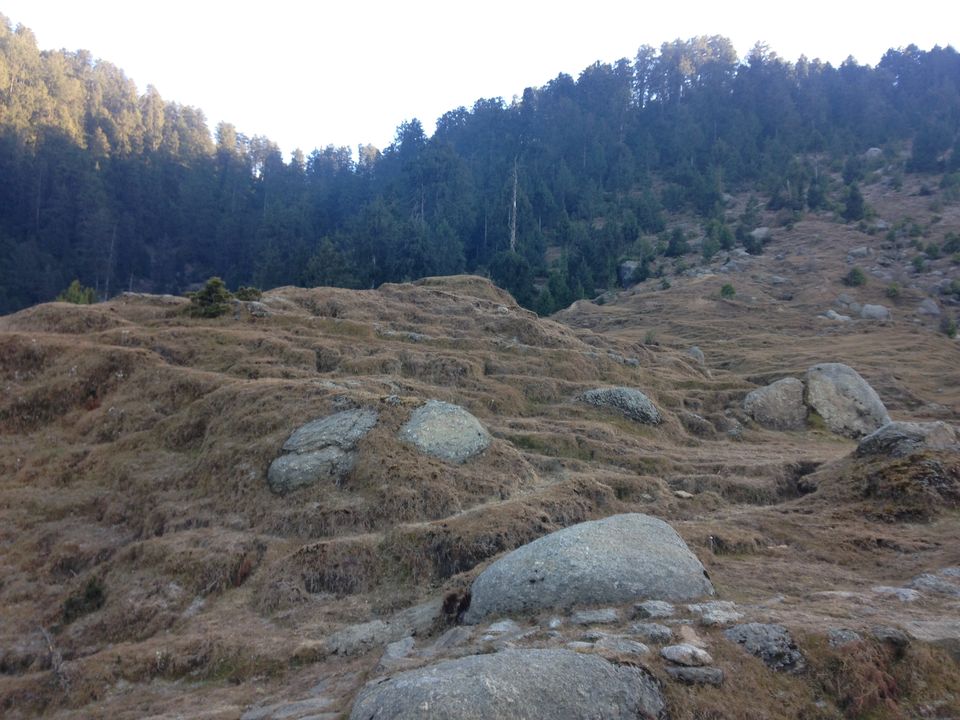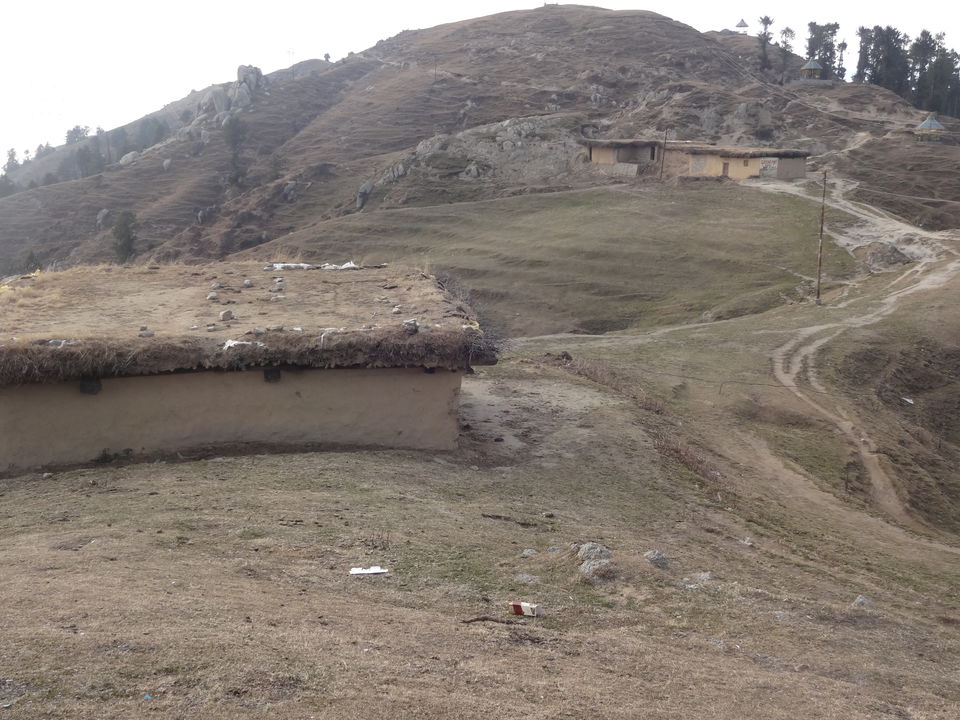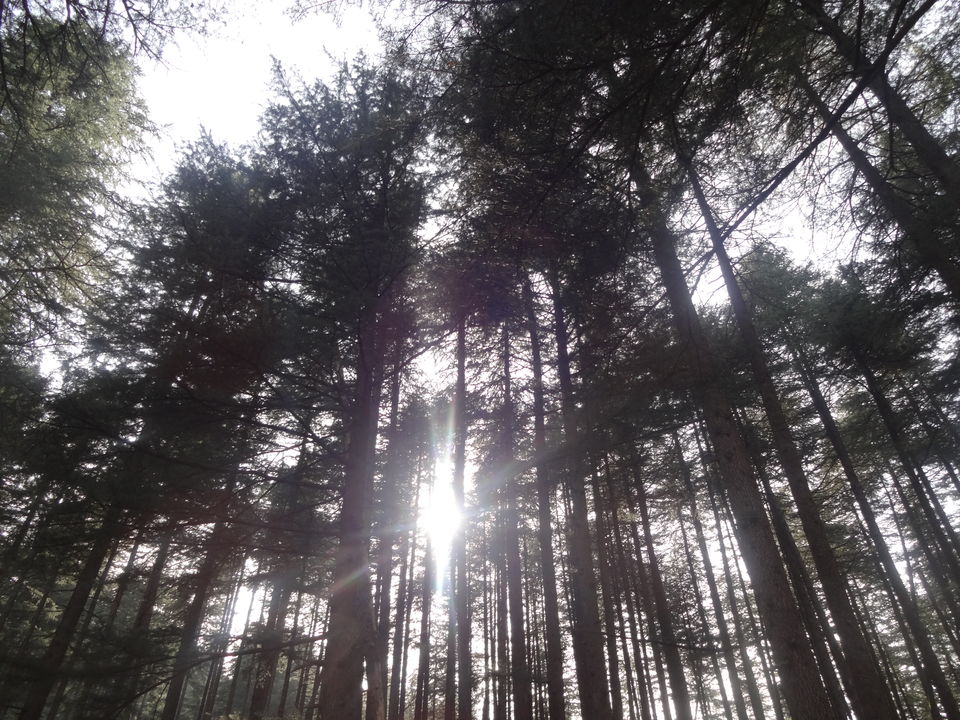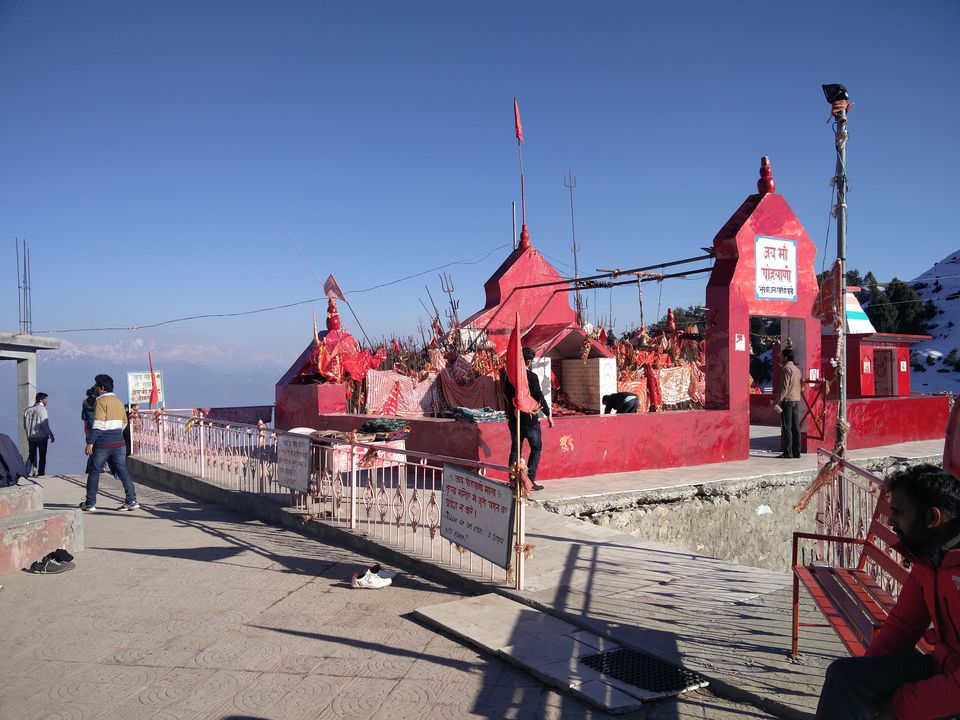 Day 1:
We started our journey early in the morning. First we went to Kangra Fort.  It is the largest fort in the Himalayas and probably the oldest dated fort in India. A long and narrow passage leads up to the top of the fort through the series of gates. At the top,it was very foggy and one can get the good snow clad mountain views. We clicked some photos and spent around one hour and left to Dalhousie.
2 kms before Dalousie, there is a waterfall named Panchpula Waterfall shrouded by  green blanket of Pine and Deodar trees and enfolding refreshing water streams.It is a nice spot, where we spend some time  and enjoy the loveliness of exotic waterfalls and refreshing streams. A monument has been built here in memory of the great freedom fighter, Sardar Ajit Singh. The monument is built near the streams and has amazing craftsmanship. Near by this waterfall there are few food and tea stalls where we have some snacks and started trek of 1.5km to Ganji Pahadi. 
Ganji Pahadi gets its name from the bald patch of the Barkota hills of the Himalayas.It provides some of the most amazing views of the surroundings. The freshness in the air at the top of Ganji Pahadi is intoxicating and is a perfect spot for an outing. The trek was little prostrate but after reaching at top we feel more enthusiastic and energetic and take very less time to do downtrek. 
We booked a hotel at Dalhousie , put our luggage s their and went to roam at mall road and have our dinner. At hotel we play Dumb Charades , Cards(UNO and Playing cards) .
 Day 2:
We planned to start this day by first visiting Dainkund Peak. On the way we came across DPS(Dalhousie Public School) having maintained peaceful gardens and air force campus where it has a Plane , a Tank and  a ship. We stop there for a while and click some selfies and then proceed to Dainkund. Dainkund is known to be the highest peak of Dalhousie with height 2745 m above sea level. We found some snow there and have snow fight among us and tried to make some creatures and have all sort of fun one can have with snow. Then from here there is a trek to Pohllani Devi of 2 km. During trek we get interacted with a local girl who carry a rabbit named Chiku. It was so cute like Awwww(Girls Reaction :p) and we capture some snapshot with it and then we proceed to the destination.
After reaching there , it provides a magnificent panoramic view of Pir Pranjal ranges and its valley. It was a Breathtaking experience. The view was simply awesome. There was a Kali devi temple also there at the top where no one was allowed to go excepts the "Poojaris" but for our satisfaction and the myths that we heard some of us climb their.
During returning we cover KalaTop Wild Life Reserve. We have heard much about it like it  houses a plethora of various fauna such as the Himalayan Black bear, Pheasants and Himalayan black marten etc. But we didn"t found anything like that and without spending much time we proceed to Khajjiyar and booked a hotel their.
On the way to Khajjiyar there was a road jam because a car fell down in trench a few hours ago as the roads were slippery because of molten hard snow. We along with some localities try to make road a little rough so that car can pass through road. After sometime we got success.
We do bonfire with horror stories and goosebumps. There was a small village uphill to our hotel. Some houses are visible to us from our bonfire point. Suddenly at the middle, one room's light started blinking with awkward voices , the heartbeat was maximum at this point. but then we realize it was electricity fault and the voice was that of monkeys. So we went to our room  take some deep breath and went for sleep as it was already very late (2 am).
Day 3:
After waking up from last scary night , we first went to Shiva Temple which has 81 foot  Lord Shiva Statue. Then we proceed to Khajjiyar Ground which is often nicknamed as Mini Switzerland of India. It was a stretch of green land with a water body(Khajjiyar lake) in the center and the closer look at the water make us squirm,it almost looked like a sewer. With pine trees all around it looks picturesque and perhaps would look even more beautiful with snow. It offers various activities like Horse riding , paragliding, zorbing etc. But these activities are little bit costly and we have already tried all these activities so we decided to invoke the childish memories and we played chain-chain, ice-water , kho-kho and ate cotton candies. This was something amazing and we feel like if there is paradise on Earth, this is it. We enjoyed Khajjiyar at its peak. 
After travelling some distance there is a point where famous Bollywood movie "Gadar" was shooted. We stay there for a while and left for Jwalamukhi Temple  which has highly mythological importance. Under the gaze of the Dhauladhar range and set amidst the undulating hills that character sub-Himalayan Himachal Sati's tongue is believed to have fallen at Jwalamukhi and the goddess is manifest as tiny flames that burn a flawless blue through fissures in the age old rock. We reach here by 8 pm so luckily we were able to attend the "Aarti" and get the "Prasad".
.