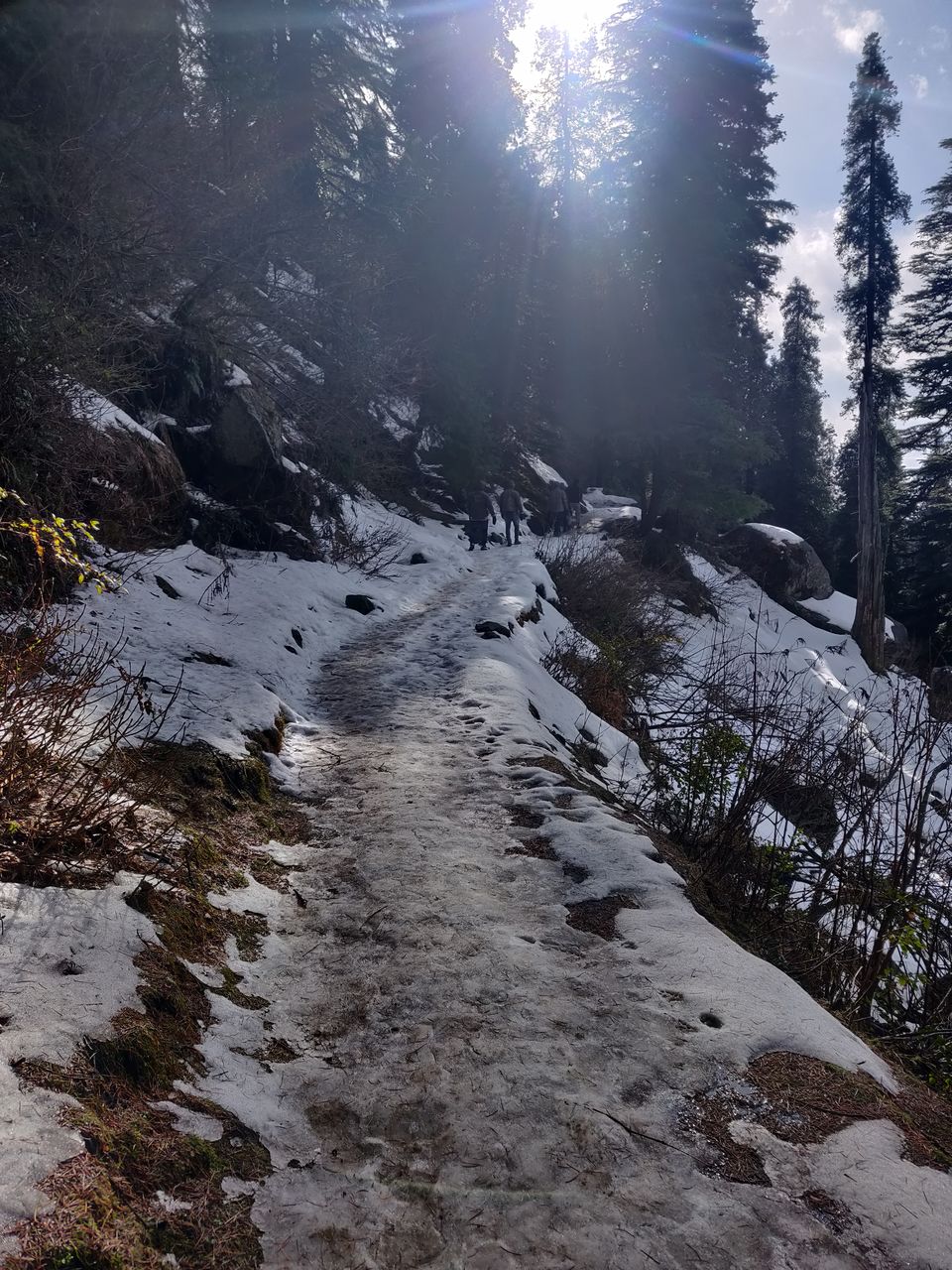 Dalhousie
Kalatop - A trek without a plan.
Dalhousie is a vibrant hill station in Chamba district.
As per itinerary, we were visiting Khajjiar but again, due to snowfall, road was closed. We had 2 options - walk till Khajjiar - some 13-15 kms or trek to Kalatop. We had next day to visit Khajjiar, so it was decided we all will trek to Kalatop.
And thus we began our hike to Kalatop wildlife sanctuary. From the point, where vehicles stopped, we started to walk. Till Lakkarmandi, road was all curvy, covered with snow. The views were breathtaking. We were blessed with blue sky. We were marking our footprints on snow covered road. From Lakkarmandi, left road goes to Kalatop and right goes to Dainkund - highest peak in Dalhousie. We took a breath at Lakkarmandi as some of our group members were still behind us.
The 3 km walk amidst the dense deodar and fir forest was an experience to remember. We enjoyed the beauty of this place at a slow pace with no rush. After reaching Kalatop, we had our lunch there. We clicked pictures of majestic mountains (again). Later we started our return walk on snow covered path again and as sun was setting, it painted a surreal moment leaving us awestruck. The moment bought us bone chilling cold (again). We waited for 2 of our guys who went till foothills of Dainkund from Lakkarmandi. Till they came, we sat near bonfire near a shop.
It was a day to remember.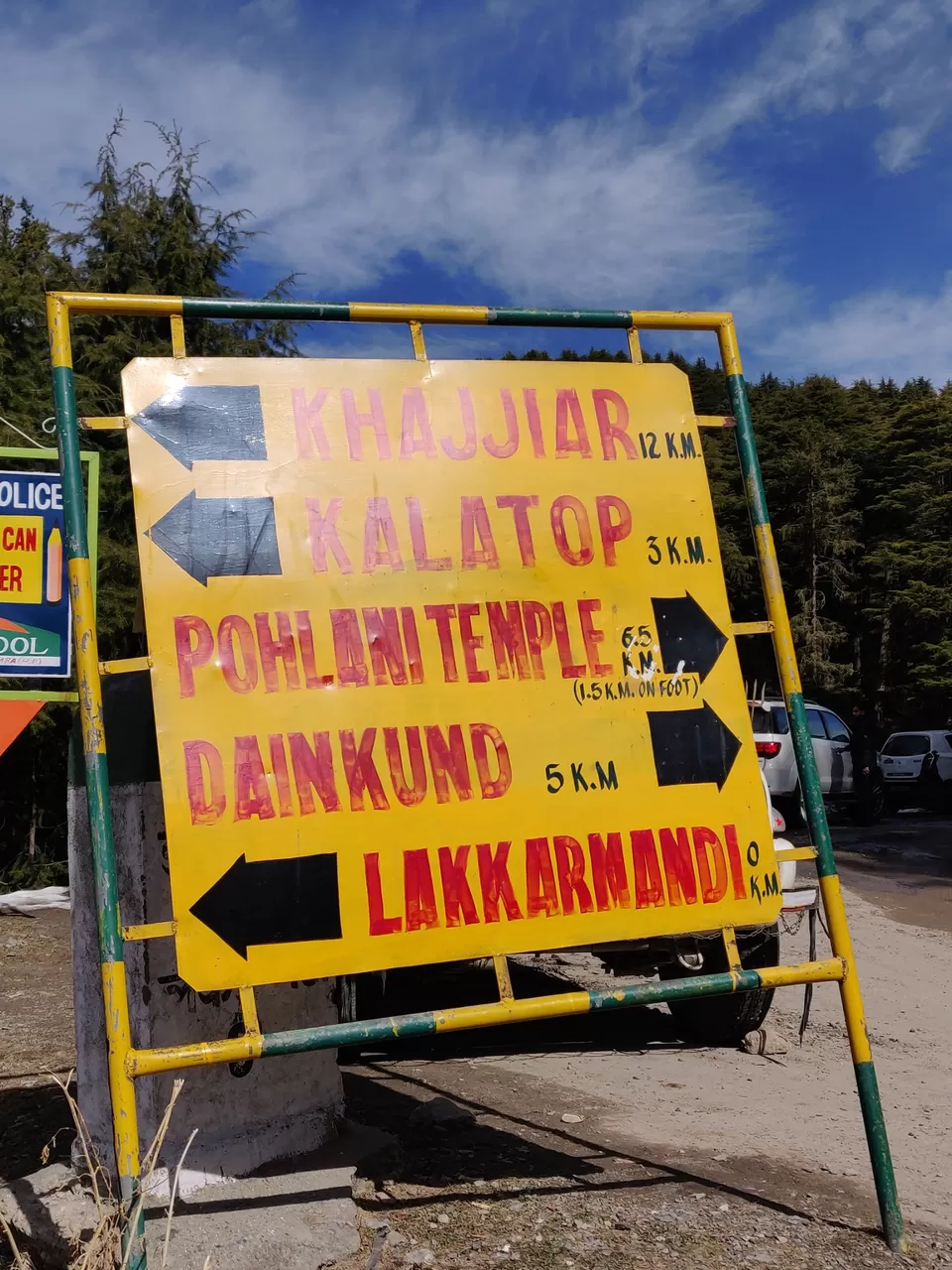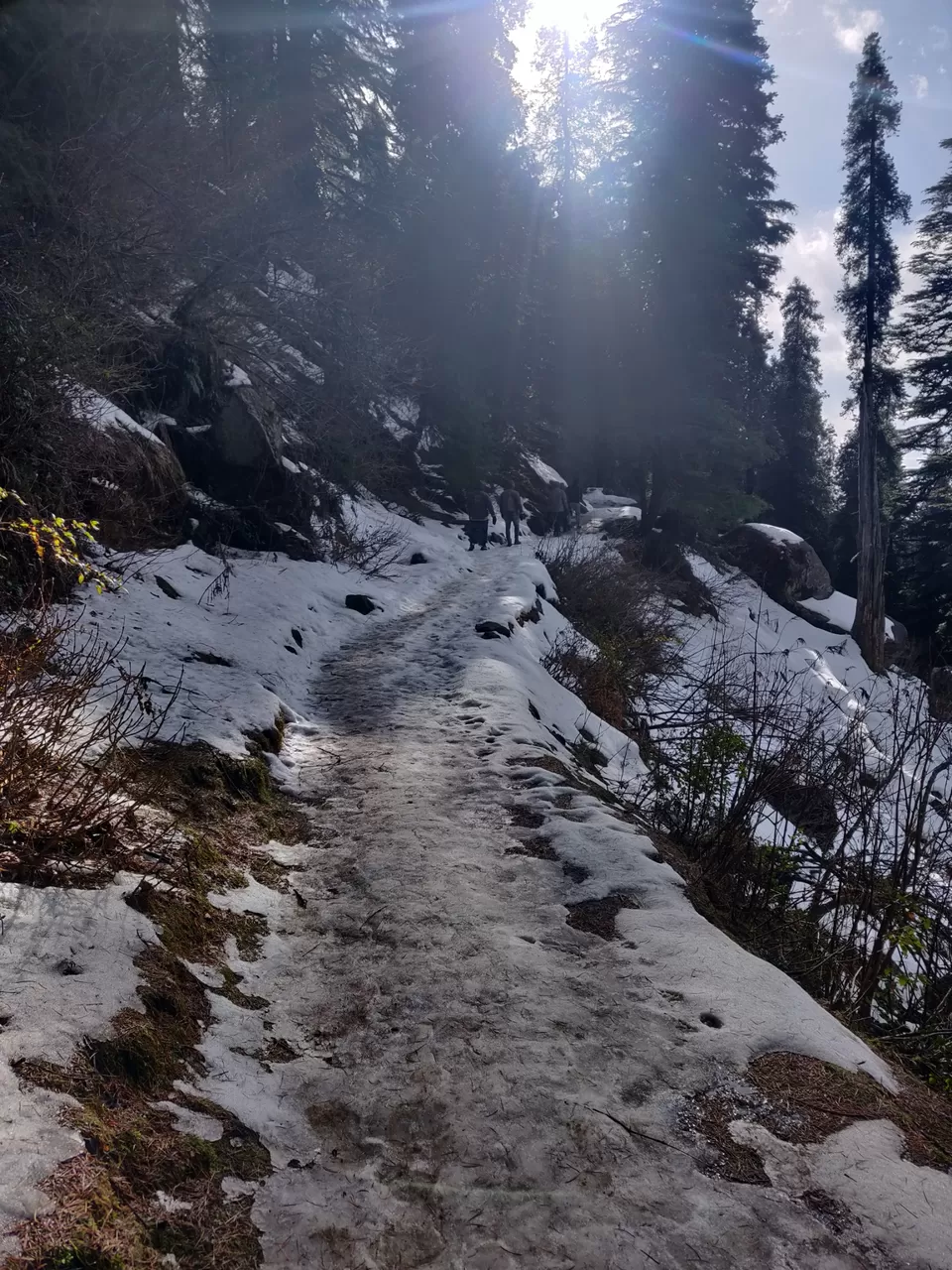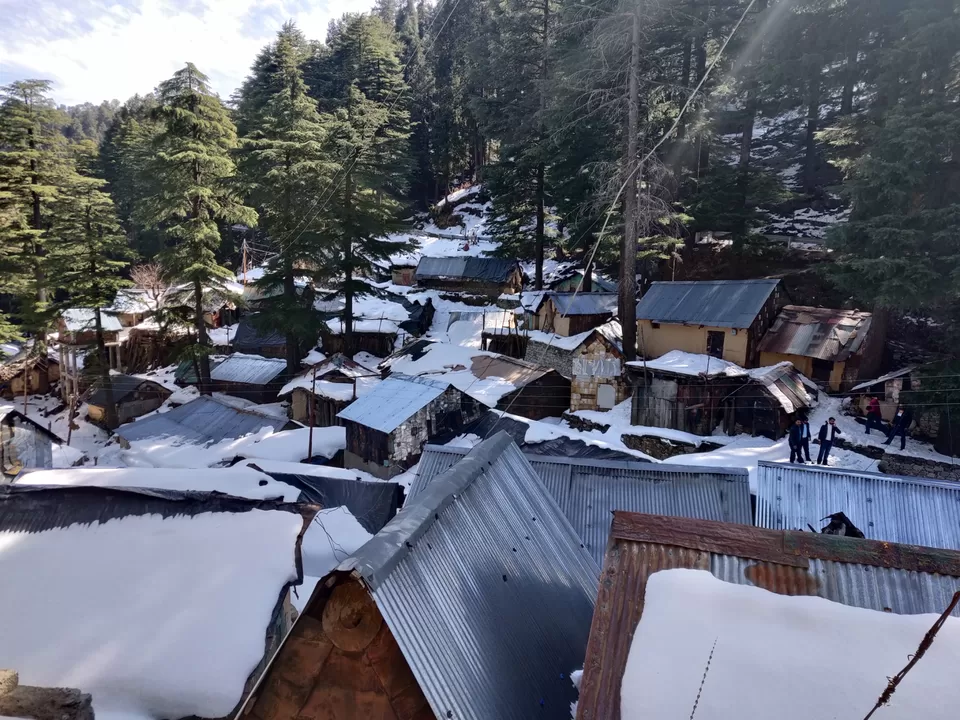 Khajjiar.
As normal route was not yet cleared because of snow, we took long route. We all were excited to do Paragliding. Khajjar is a place having beautiful green meadows, a big ground where you can spend all the time you want. There's horse riding, paragliding, zorbing. It is called Mini Switzerland. A hill station at a height of 6500 feet with picturesque views of snow capped mountains, natural beauty, and amazing climate and a meadow with lake in middle and covered with dense deodar forest - just picture perfect. Everyone thoroughly enjoyed our last big adventure of our trip - paragliding. After reaching top of mountain, the Adobe of Lord Shiva - Mount Kailash - gives you it's majestic presence. Paragliding is an experience of a lifetime. We all did it very excitingly. We were truly satisfied by the hype created by paragliding. Later, we had lunch there, spent some time and left for Amritsar.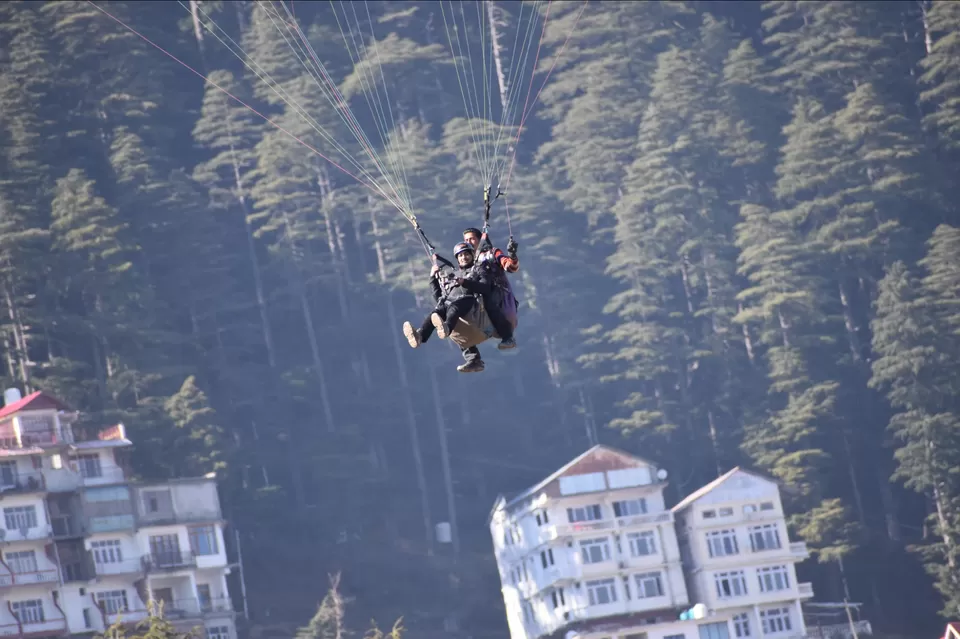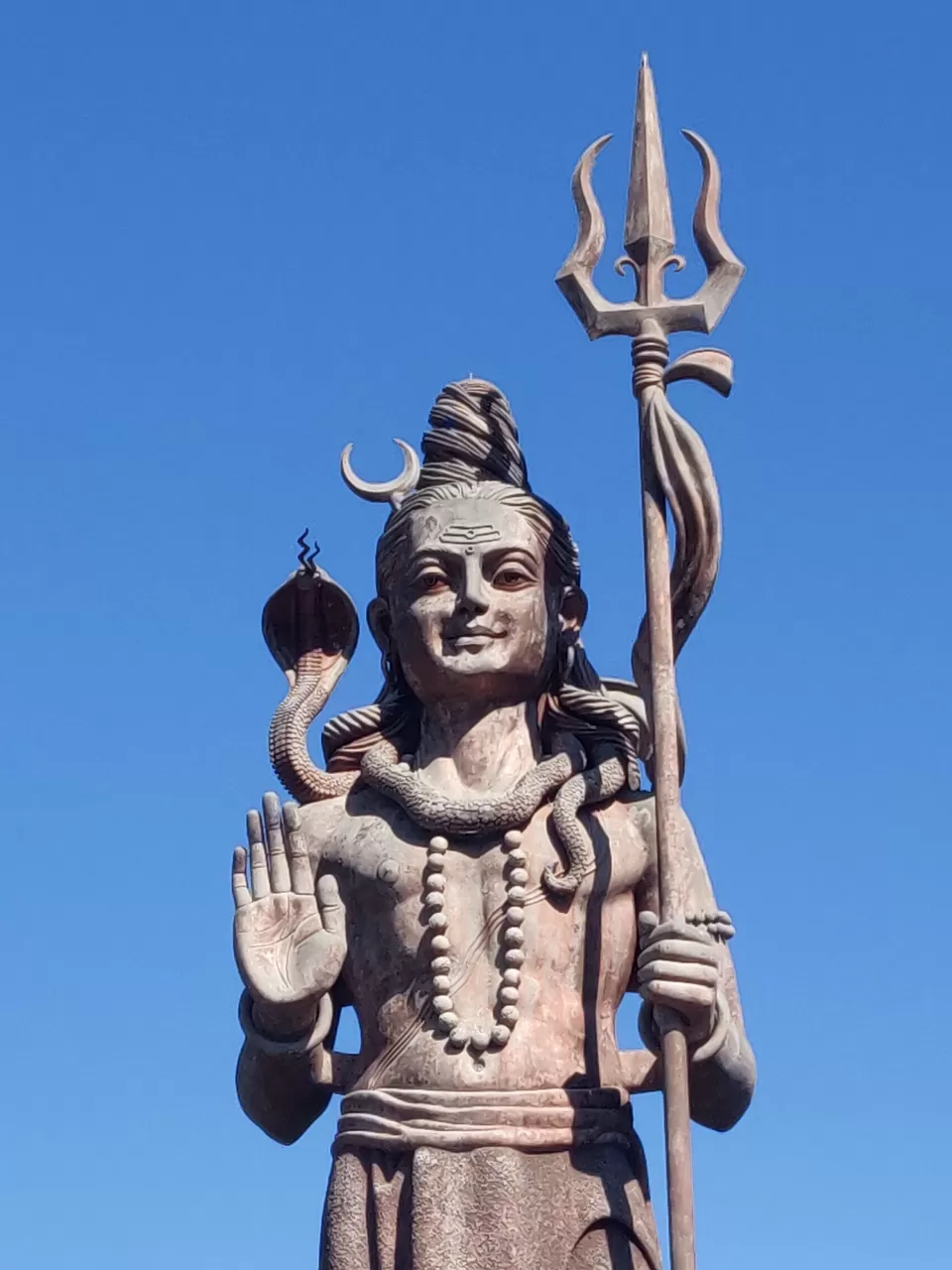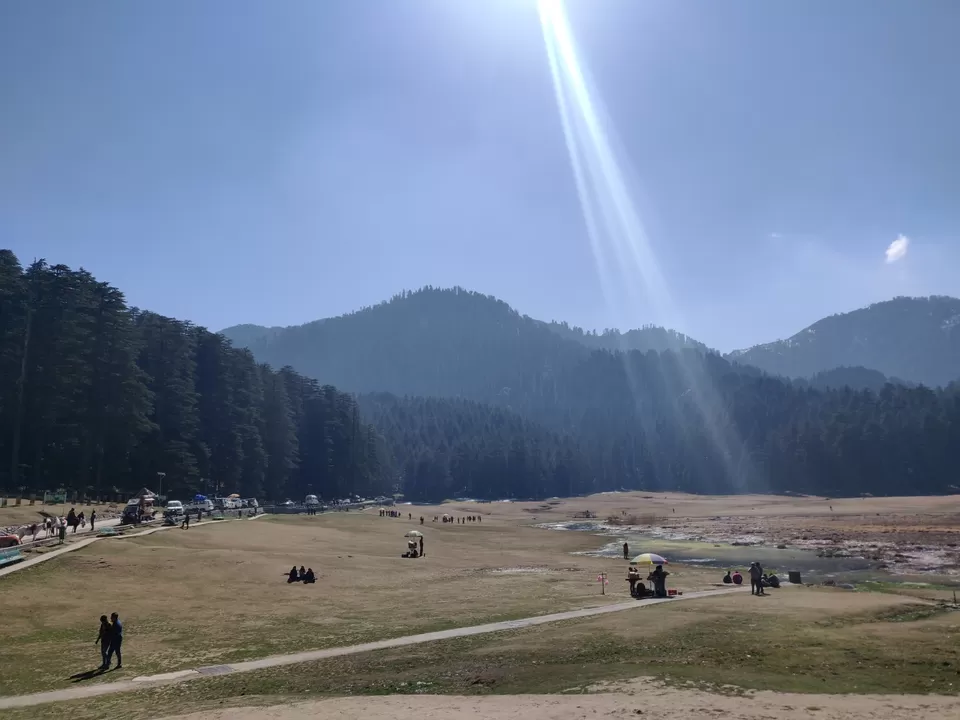 Amritsar
Last destination of our great trip.
We came to know that Attari border and Jallianwala baug are closed. So we thought only place to visit is Golden temple. So we relaxed, woke up a bit late and got ready to visit GT. On the way to temple, we came to know we can go until 1 km of the border also we visited Gobindgarh fort built by Maharaja Ranjit Singh. Attari border - The BSF has closed the road. It was a foggy morning, still we were lucky enough to see flags of India and Pakistan. In India, whenever we see our Tri colour, we get patriotic, same were our feelings. From there we visited The Golden temple - Sri Harmandir Sahib.
The sun had almost set as we were entering the temple. Our mind refreshed as we entered the temple. The temple was all glittering in gold as lights came into effect. It was another great view. We offered our prayers, clicked some pictures and had langar. We spent some time there before realising we had to catch our return train to Mumbai.