Hey everyone,
How are you all doing?
Today I wanted to share my travel story and experience of this gem called "Dharamshala", a small hillside city in the state of Himachal Pradesh, India. And when I say "Dharamshala" I also mean "McLeodganj", which is a suburb around 12 km above the hills. So, what makes this place special? The spectacular view of the Himalayas more precisely the Dhauladhar Range, the picturesque monasteries or the quaint streets filled with beautiful handicrafts starting from Tibetan carpets, handwoven woollen shawls to Buddha sculptures, I can't quite decide. Besides all of that, it is home to the Dalai Lama.
How to get here?
The nearest railway station to Dharamshala is "Pathankot", which is approximately 90 km away. And the nearest airport is Gaggal airport which is 13 km away. You could also drive up to the mountains depending on where you live. Dharamshala is 520 km away from the capital of the country, Delhi.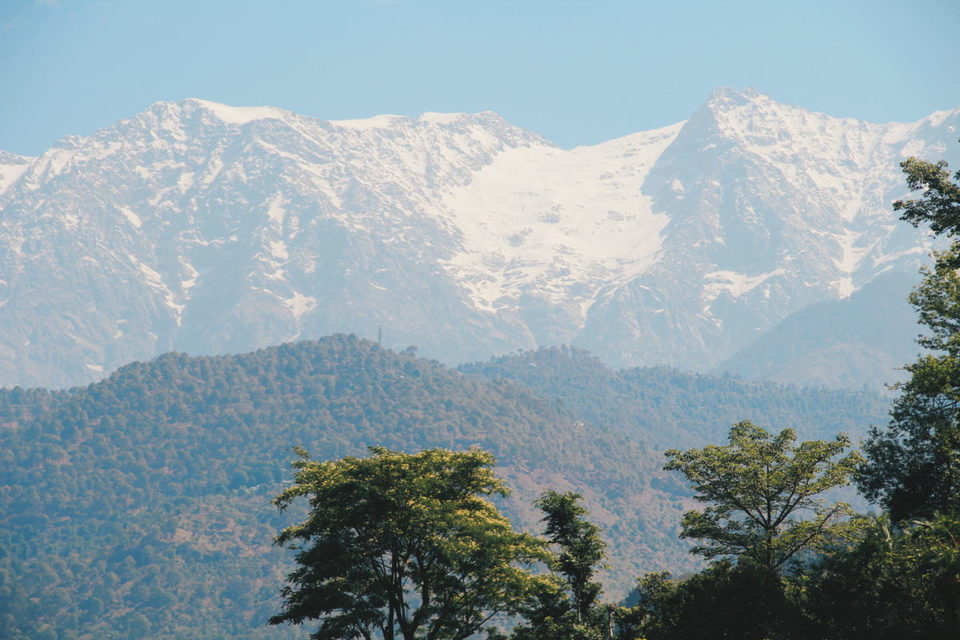 After we reached "Pathankot" we booked a cab to Mcleodganj and it took us approximately 2.5 hours to reach there. I was mesmerised by the view of the snow-covered "Dhauladhar Mountain Range" throughout the whole drive. I had never seen the snow before since I live in the hottest city of India. So, for me, it looked like something out of a dream.
After reaching the hotel we got freshened up and then went out to explore the place a little bit. The weather was cold but beautiful.
The population of Mcleodganj is under 12000 so, you won't really find a lot of busy streets or hustle bustle all around the town which is why it is the perfect destination for people who enjoy tranquillity and want a break from their hectic lives.
You will find the majority of people there are Tibetans. The culture, food and even the handlooms and handicrafts are heavily influenced by Tibetans. It does attract a lot of tourists throughout the year and for good reasons. Even though it's a small town it has a lot to offer to an outsider.
Things To Do In Mcleodganj:
1. Take a Stroll through nature:
Lush green pine trees, quiet streets and the view of the Himalayas, who wouldn't love that? Mcleodganj is the perfect place to switch off your brain from the busy day to day life and just enjoy nature. If you want to recharge and rejuvenate yourself then you'll absolutely love this place.
2. Explore the Buddhist Monasteries:
Mcleodganj is predominantly inhabited by Tibetan's and as I have said before it's home to The Dalai Lama. So, naturally, it has a number of beautiful monasteries all around the town. If you are a Monastery lover then go out and explore the Namgyal Monastery, Dalai Lama's main temple and ring some prayer bells.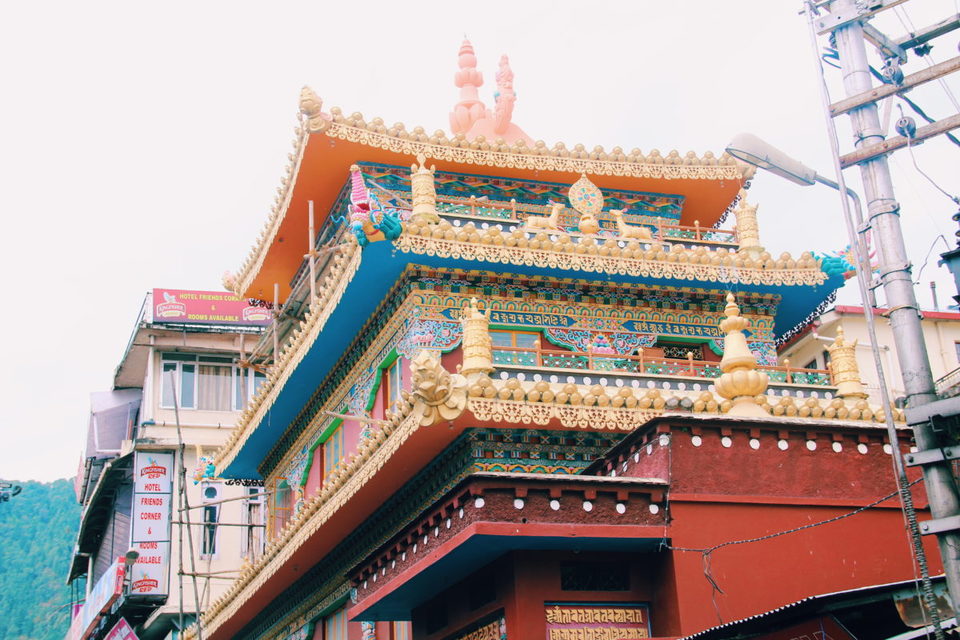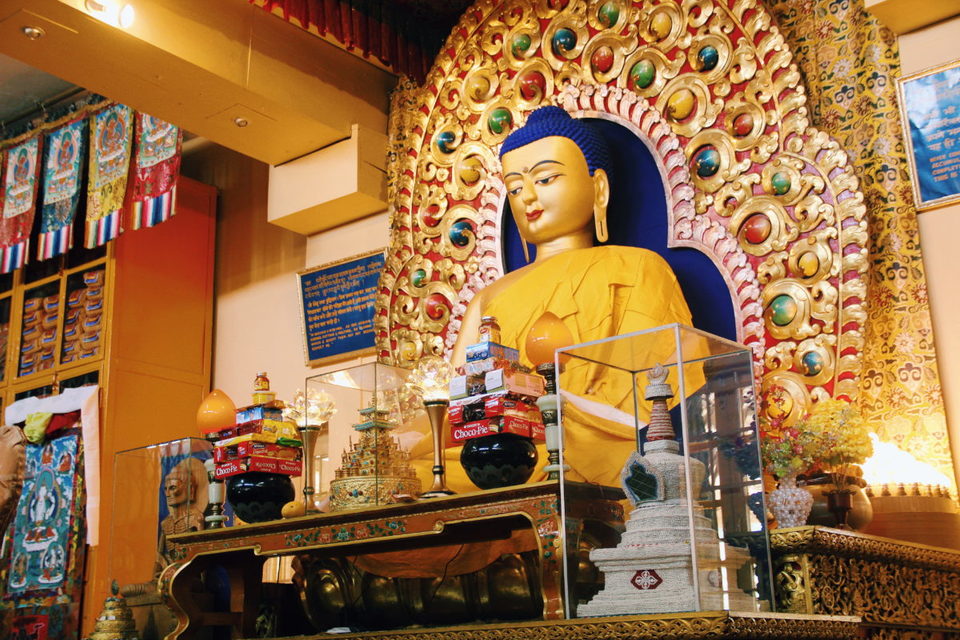 3. Learn About Buddhist Culture And Hangout with monks maybe?
I always love to learn about other cultures and how they perceive everything in the world. It's like seeing the world through someone else's eyes. There are so many camps and seminars that are organized in the monasteries in the summer if you want you can join them and learn about the Buddhist culture and their people.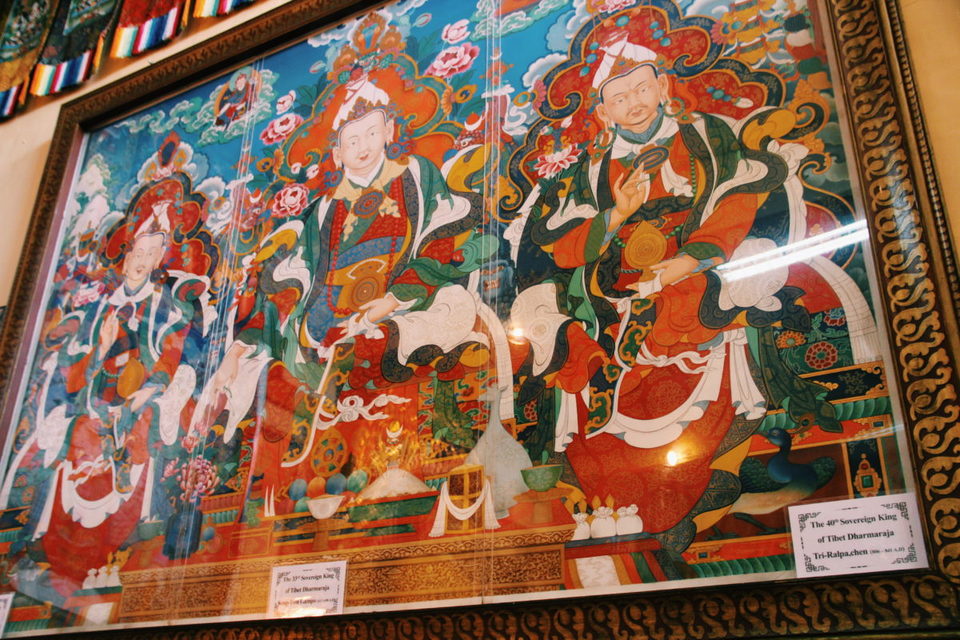 4. Pay your respect to the Tibetan Martyrs :
The Tibetan National Martyr Memorial should be on your list of things to do in Mcleodganj. Paying your respect to the martyrs and learning about their history is a must do. They have documentaries and heart wrenching visuals to explain what happened to the beautiful country in the past.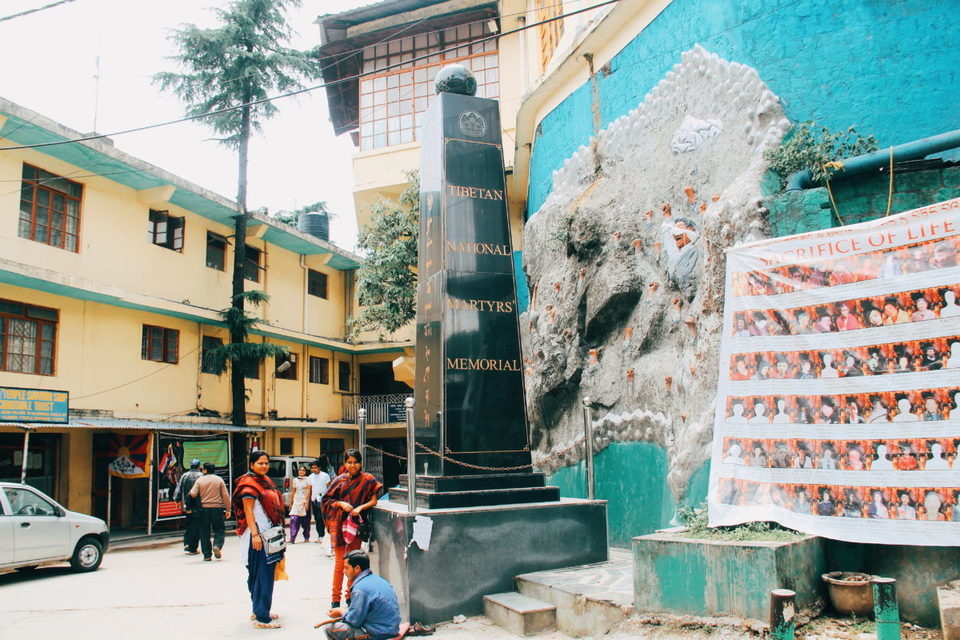 5. Try some Tibetan Delicacies :
Tibetan cuisine is, to say the least, very interesting. Gosh, I'm a foodie and I like to try out different cuisine every now and then. If you are in Mcleodganj I highly recommend you try the Dumplings, Thukpa or momos and you won't be disappointed. The cold weather and hot and delicious thukpa are a perfect match. So, definitely give it a try.
6. How can we forget shopping?
Like street shopping? Mcleodganj has got you covered. From beautiful warm clothes to rugs, sculptures and jewellery, it has everything you might want. I personally love street shopping and this place was filled with beautiful items. So, if you want to shop something for yourself or souvenirs for your family go nuts.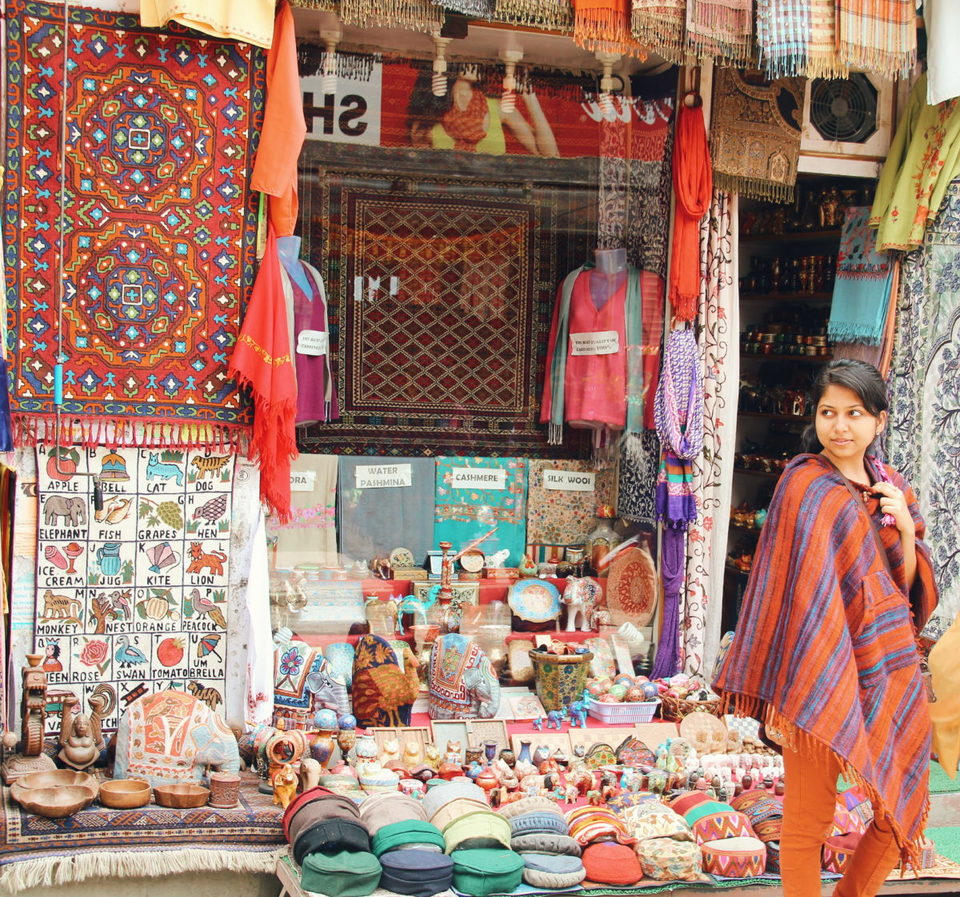 7. Bhagsunag Temple And Waterfall :
Last but not least if you come to Mcleodganj you need to visit this ancient Lord Shiva temple. And also do not forget to take a hike to the Bhagsunag waterfall. The stream coming down from the Himalayas is definitely a thing to see.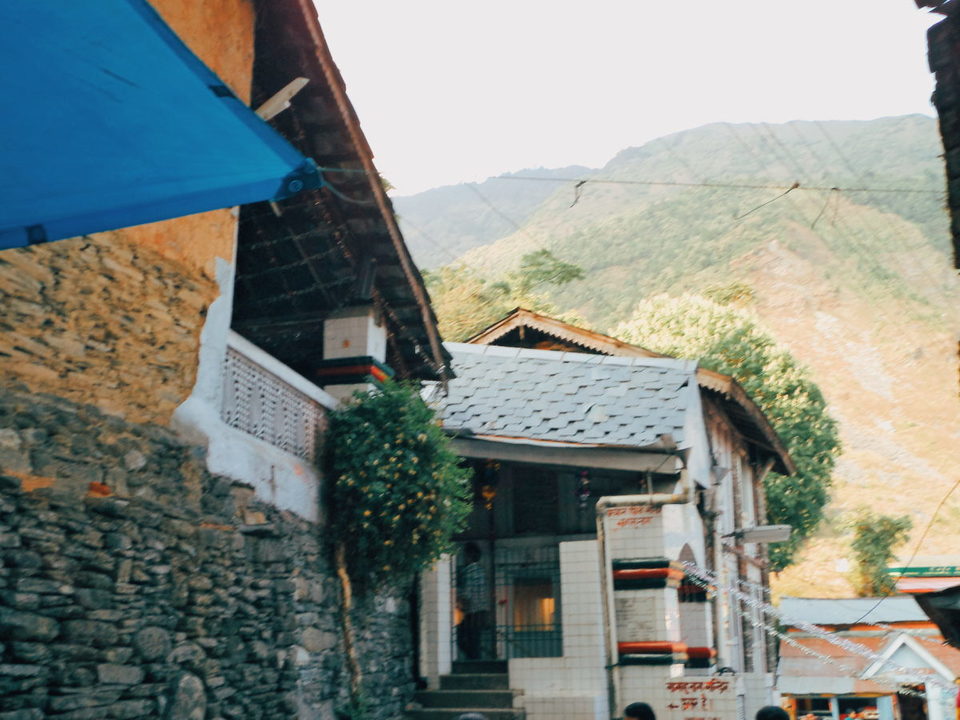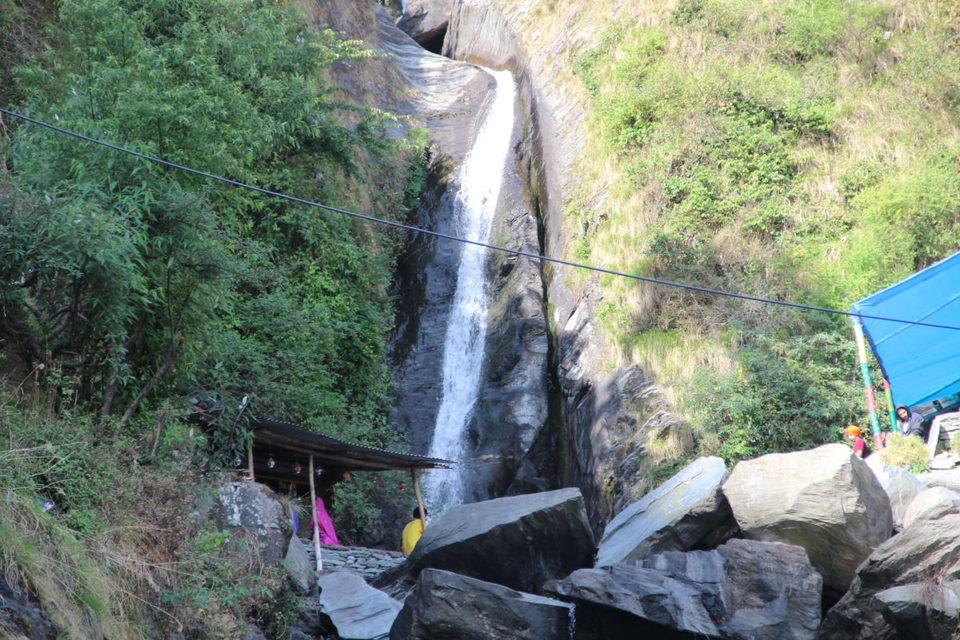 It's not only a beautiful place but it is so rich in culture and it has amazing people. I loved this trip so much and can't wait to go back there.
That's it for this post guys. Hope this helped you and hope you have a great trip. Thanks for stopping by and HAPPY READING.