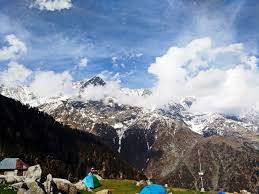 1) Triund- A trek to Triund offers majestic views of the Himalayas and is a short and simple one. Thus, it can be done by beginner trekkers too. The first half of the trek is a gradually inclined walk; not very difficult. The last 2 km involves a vertical climb all the way till Triund.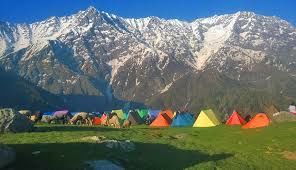 2) Bhagsu Falls- These falls are situated 2 km away from McLeodganj and is spread over a vast expanse of land. Visitors are recommended to take their time to explore the majestic beauty of the area. Another option here is trekking. There are also some cafes nearby where tourists can find light refreshments.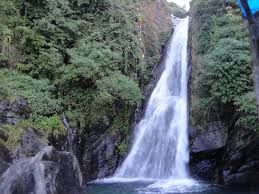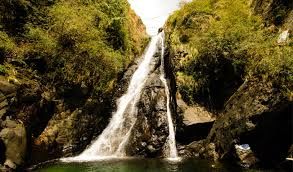 3) Bhagsunath Temple- This temple is surrounded by pools and lush greenery. It is located at a height of 1770 metre above sea level and attracts a huge number of devotees and tourists every year.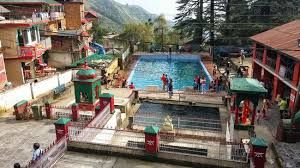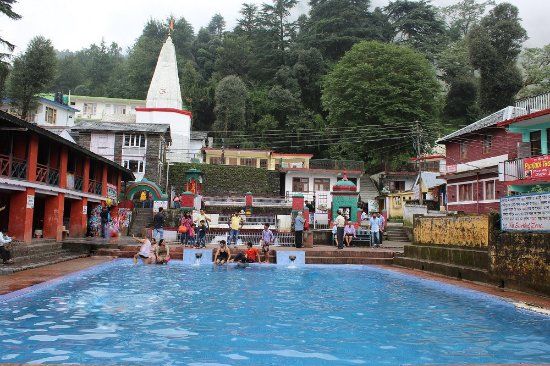 Dalai Lama Temple: This is a very peaceful temple to visit for sightseeing and meditation. Once you enter the temple, you can find a few lamas in the way. A few shops inside the complex that sell ritual items and books. This temple is the frequent preaching spot of Dalai Lama.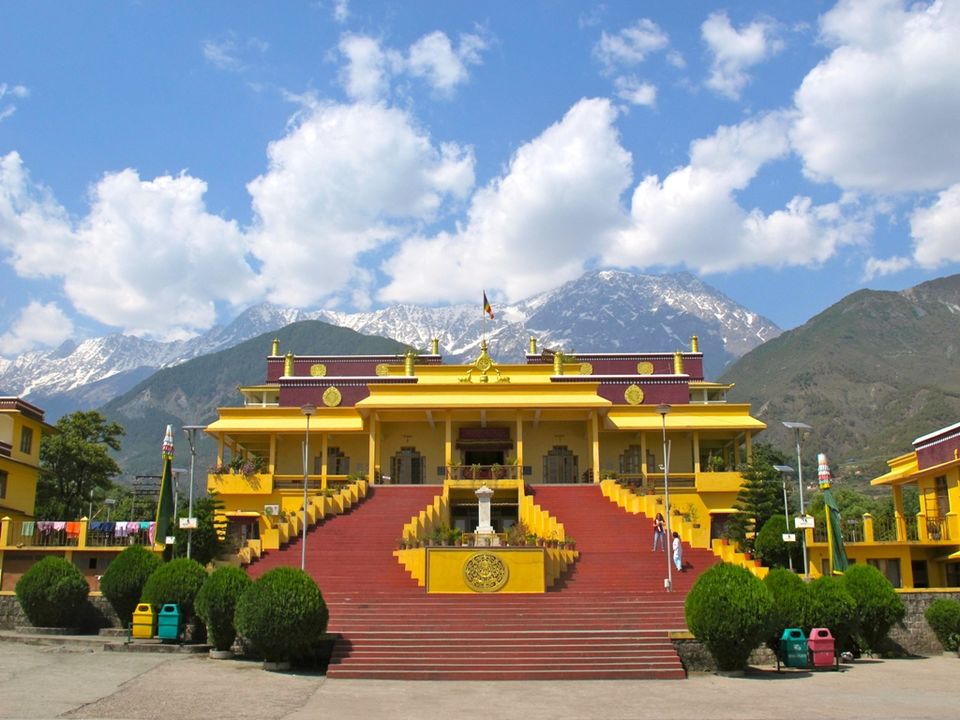 Distance From Delhi: 477 kilometres via NH 44 and NH 503
Best Time To Visit: September to June
Things to do in Mcleodganj: Meditation, Volunteering, Yoga, Trekking
Transport
Air
The nearest airport is Kangra Airport, 15 km from Dharamshala.
Rail
The nearest railway stations on the narrow-gauge Kangra Valley Railway line are at Kangra and Nagrota (about 20 km south of Dharamshala). The nearest railhead (broad gauge) is at Pathankot (85 km).
How to Reach From Delhi:
-By Rail: The nearest railway station is called Pathankot that is 85 kilometres away. You can take a taxi or bus from Pathankot to reach Mcleodganj
-By Bus: There are  direct connecting buses between Delhi to Mcleodganj.