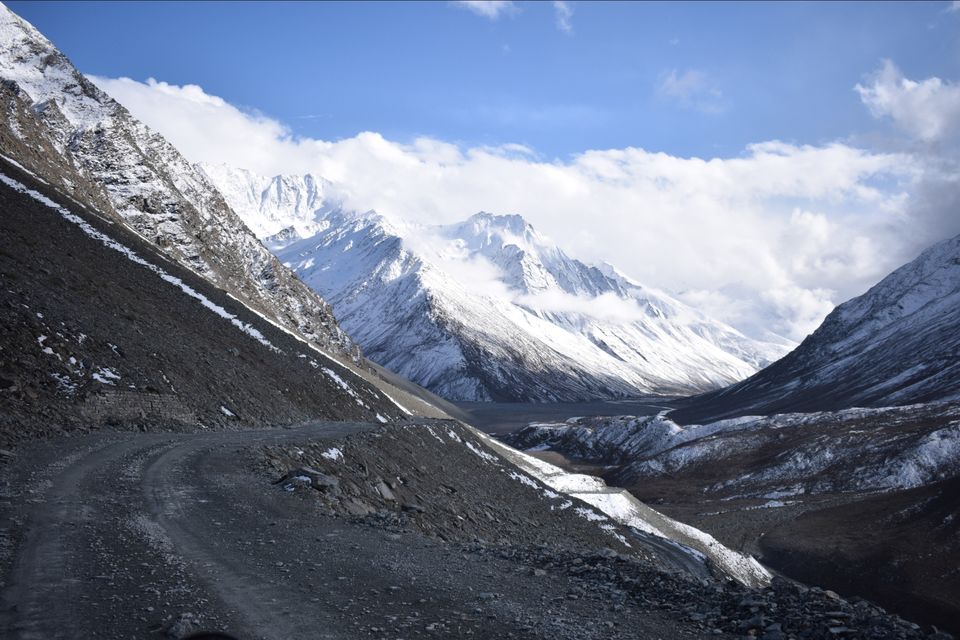 This is yet another budget trip. We are a group of 6. Chennai is our starting point. To save money, v took a train to Delhi, and a bus from there on to Manali.(if u are on a budget trip avoid eating @ pit stops, those restaurants are quite expensive). We took a cab @ Manali to the bike rental's place. We had booked the bikes @ voice of Himalayas (1000rupees per day)(3- 350 cc royal Enfield classic) a few weeks in advance to avoid last minute troubles. We had 2 plans @ hand. One was leh, ladakh. Due to heavy snowfall v had to settle with himachal pradesh. There are a couple of circuits in h.p and we were greedy n wanted to cover as much as possible. V wer adviced to cross Rohtang pass last, so that we get used to the weather, altitude and roads gradually. Mounted our bags on to our bikes and started off. It took us while to get used to driving with bags at the back. Initially v thought that something was wrong with the bike making the wobbly wobbly. The bike rental guy explained abt d weight@ d rear tat s making d wobble. Our first destination was kasool- hippie's paradise. We reached kasool by evening, found an affordable place n tried to vibe in with kasool.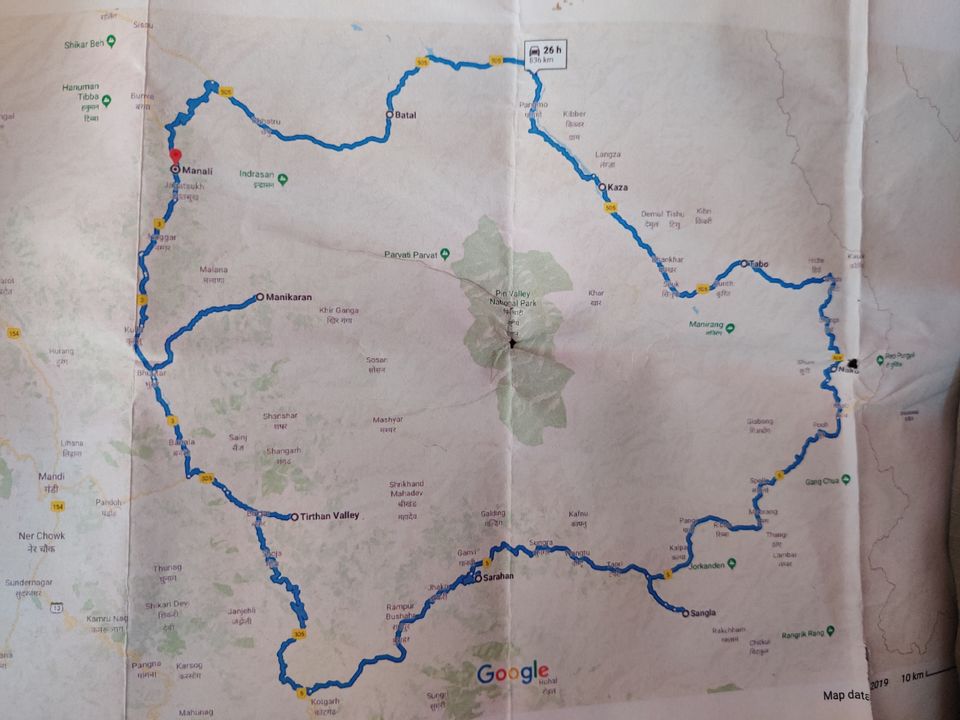 Started off for kheerganga trek. To our disappointment, v wer not the only ones @ d trek. The place was crowded. The trek is not difficult. V had bought sleeping bags15°c capacity, and tents for the trip. The trek is 12 kms, it rained halfway, had to put on our raincoats, n by the time v had donned them, it stopped raining. Anyways, d gud thing about d trek is apples, u can see apple trees everywhere, n dis s our 1st encounter with apple trees. But don't pluck them, as dey r off d grid. V reached d top by dusk, the views wer breath taking, splendid, n it was freezing. There were plenty of shops n tents to eat n sleep. Bringing tents and sleeping bags wer unnecessary, v could ve jus rented one. V pitched our tents, had Maggi and spent some time by the fire. It was a no moon day so v planned for star gazing. I haven't seen tat plenty of stars in my life before. It was freezing though. V did manage to take a couple of gud pictures.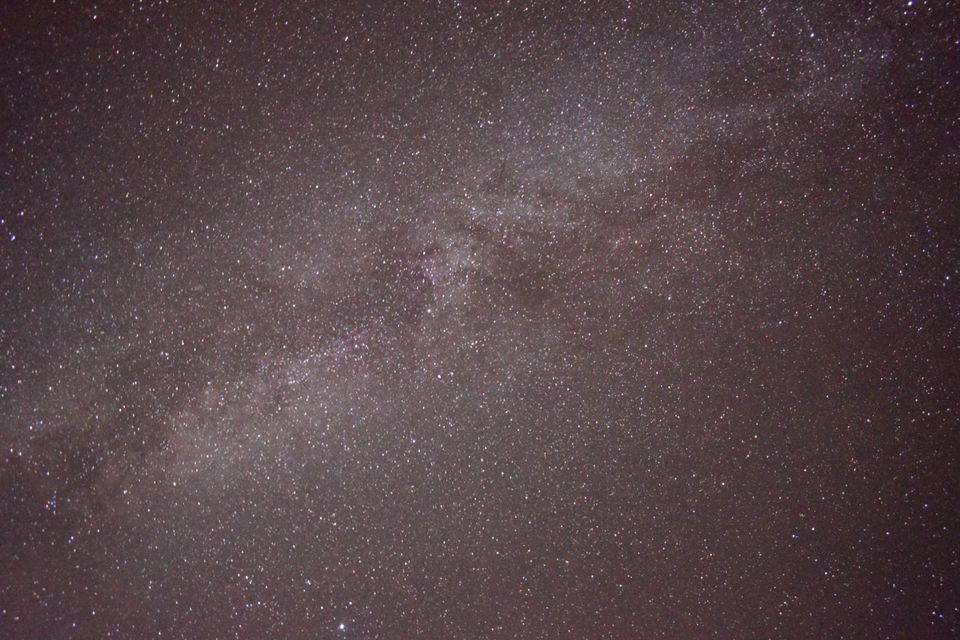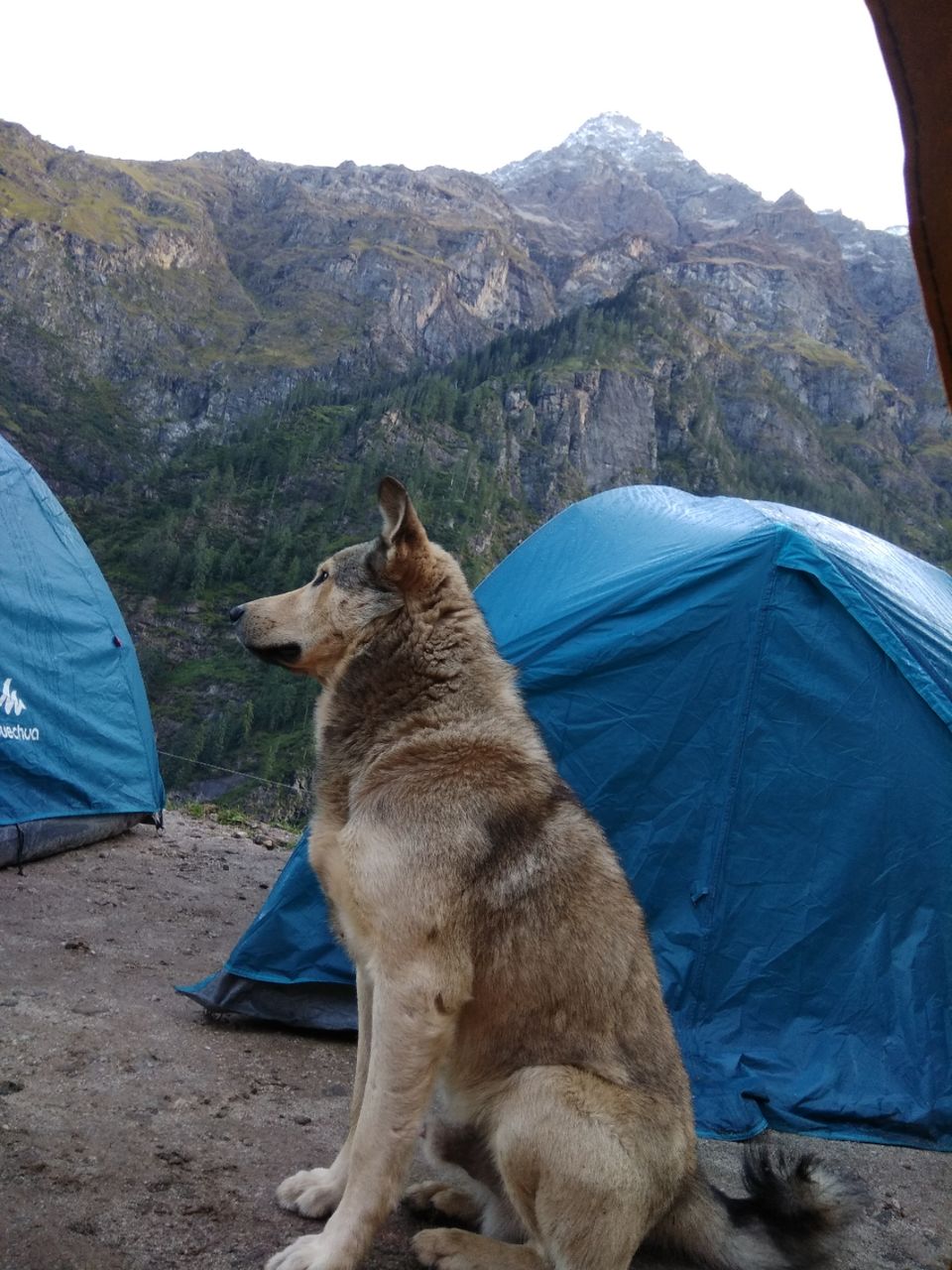 There is a hot spring in kheerganga, spent some time der. It was so refreshing. Headed back. Took our vikes n headed back to the hotel @ kasool. I personally wanted to take a detour n get to bir billing for para gliding, but we didn't have d time for a detour. Rested for the rest of the day as it's going to be a full day's ride tomorrow
Our plan was to reach sarahan by night. Crossed jalori pass(10,000ft) which was quite steepy, but the road was in gud condition.we were able to reach till rampur by night.
Reached sarahan. Visited bhimakali temple which was unique in its own way. We heard from a fellow traveler that d temple provides very cheap lodging n food provided u ve to pursue them to allow for your stay. Headed to chitkul. The roads were not so friendly and it rained. We crossed several villages on the way. Had lunch in one such village. By evening 4, we were all wet, freezing in cold, rain. So we decided to halt at sangla. Decided to visit kamru fort in sangla. En route, one of bikes slipped of and needed some repairs. We managed to find a repair shop but closed.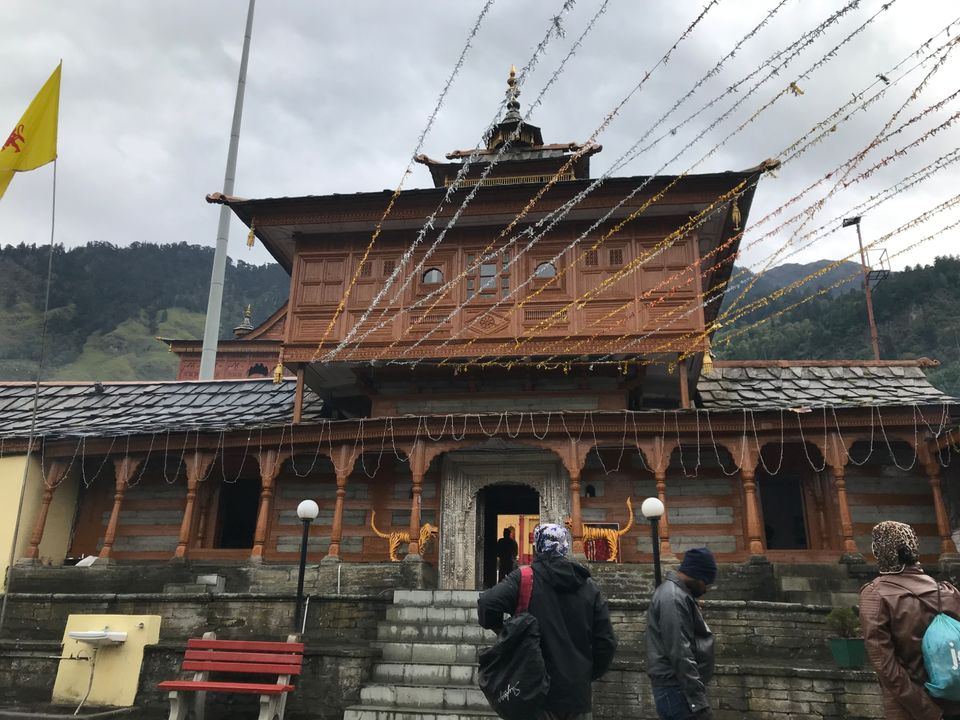 Got our bike fixed and headed to chitkul (the last village of India). Went to the last checkpost that is possible n spoke with the gaurds stationed there. Few local kids blocked our way while returning n asked for a ride. Headed to nako village. Until then, v were traveling thru green lush mountains, now we've started to encounter barren land. We were a little behind schedule. It was sun down and v Haven't reached nako yet. The roads were good but there was not much vehicles n light around. It gave us the chills.Nako is roughly@12,000ft and if u make a mistake, it's all the way downhill. Somehow reached Nako. To our misfortune, there was a powercut. Somehow managed to find a cheap place to stay n filled our tummies. Tried some night photography.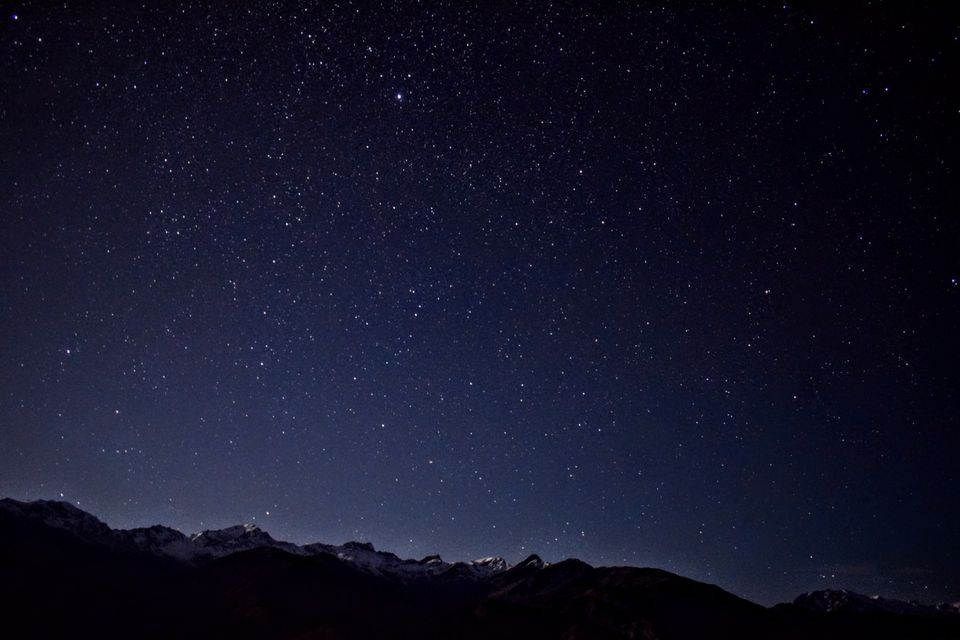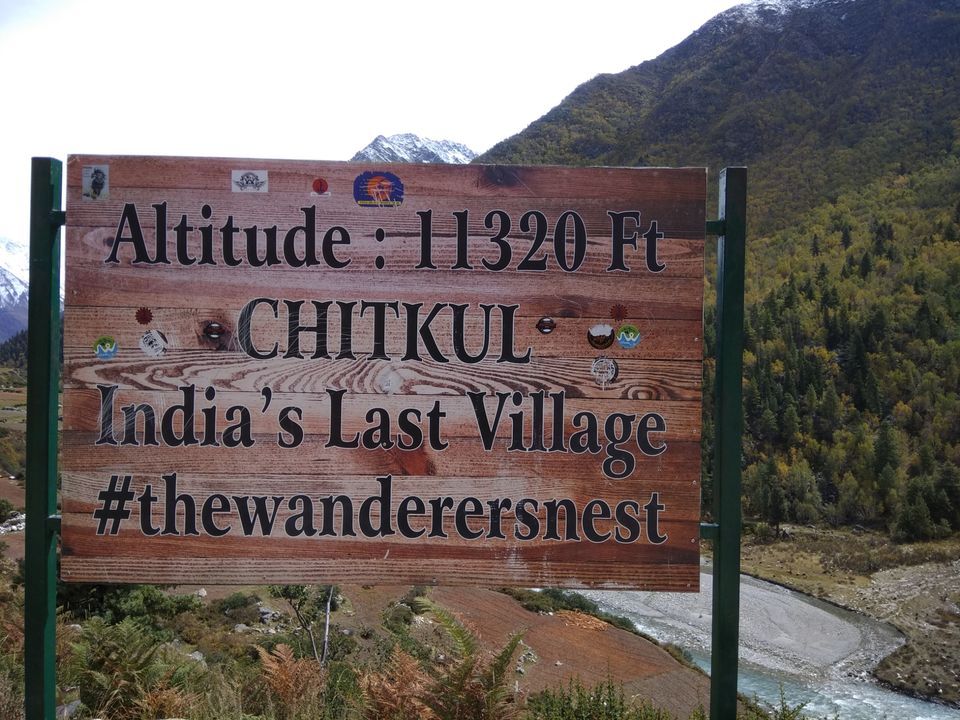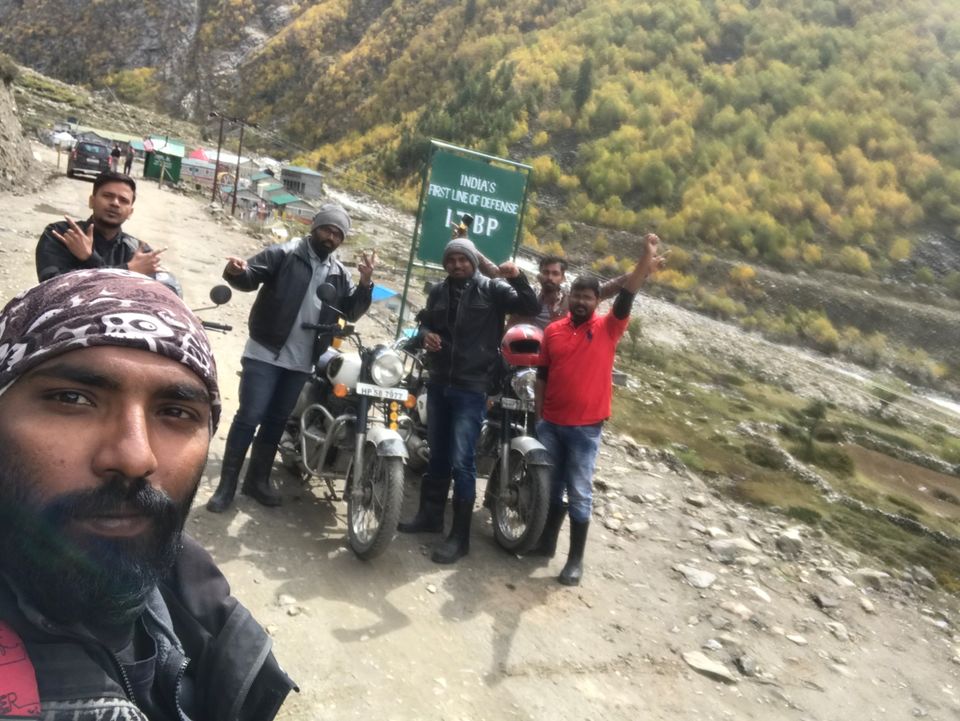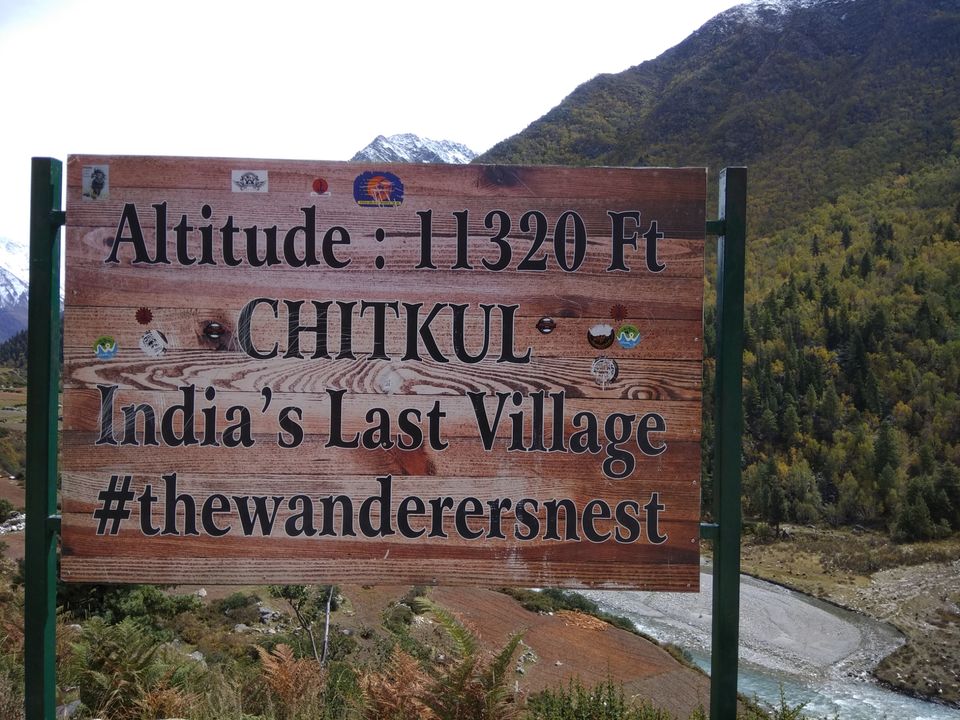 Nako lake was not so impressive, left for tabo. Took a small detour n visited geu monastery. The mummified body is the key attraction here. On our way to tabo, few info Tibetan border police were giving food offerings for durga pooja n insisted us to eat. Food was delicious 😋. Reached tabo by 4. Visited tabo monastery. The new monastery was just like a typical one but the old monastery was something that u can't miss. It was under some restoration works. There were paintings everywhere. Though I don't ve knowledge regarding art, I was still impressed with it. Found a cheap place to settle in for the day.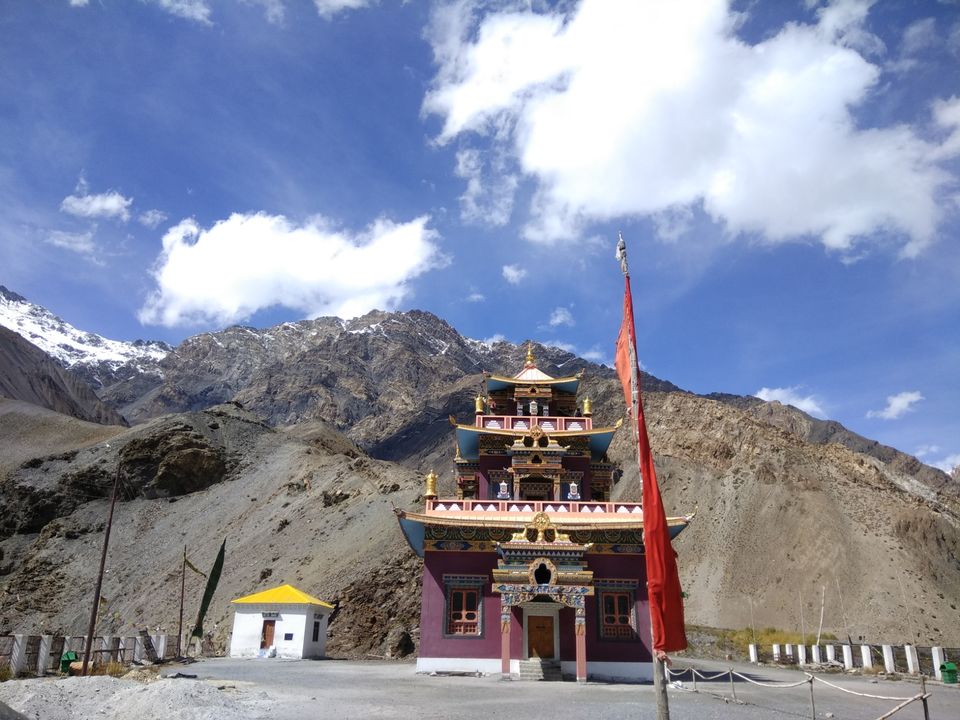 Our original plan was to drive up to mud village. Visited Dhankar monastery which was worth the visit. The views it provided were breathtaking. Instead of mud, we pushed to kaza since it had more places to see. Visited the infamous key monastery, the most highlighted place in spiti valley. We have seen enough monasteries for the trip. So v skipped d other monasteries. Got our bikes checked. Found a cheap homestay.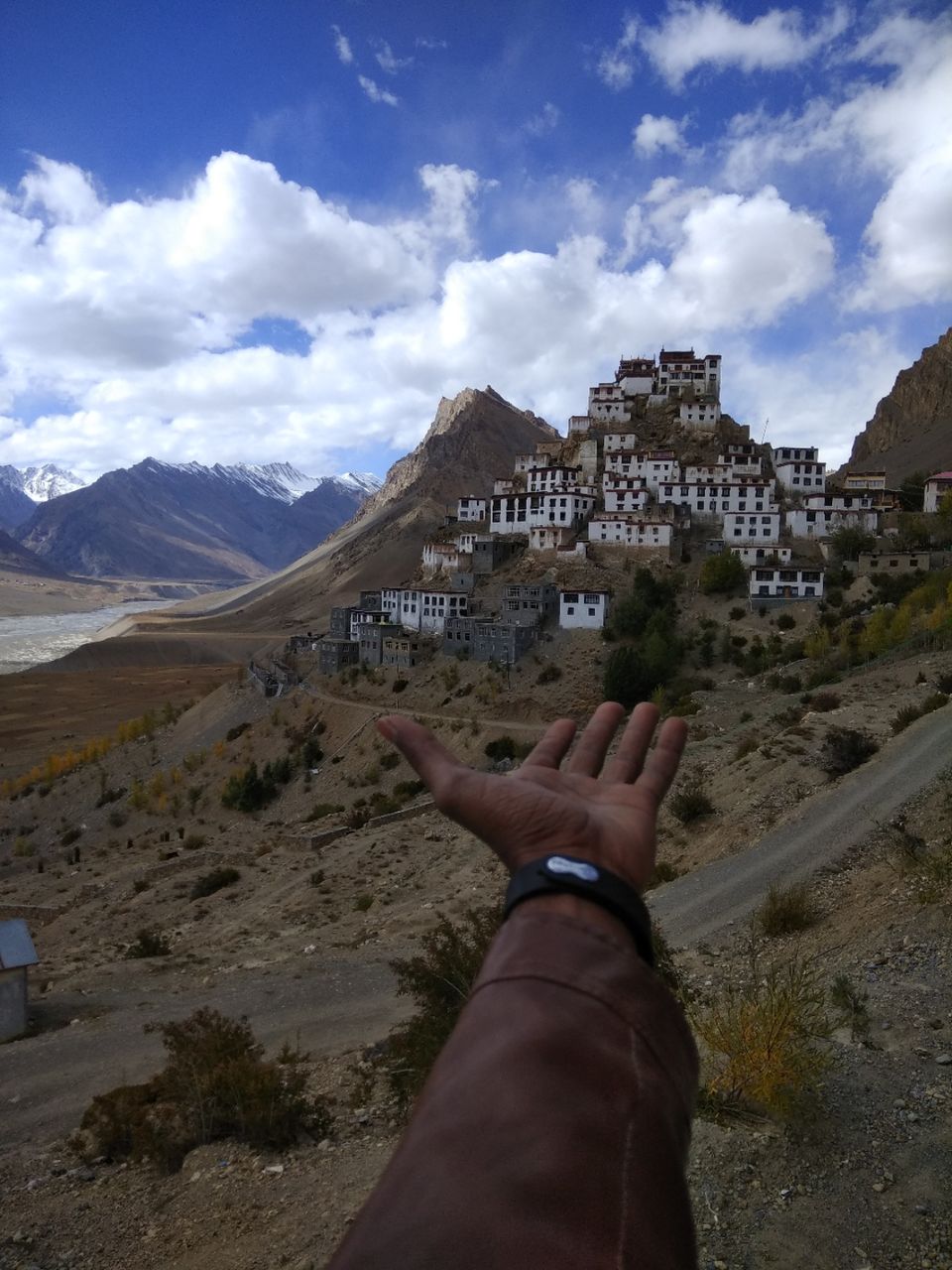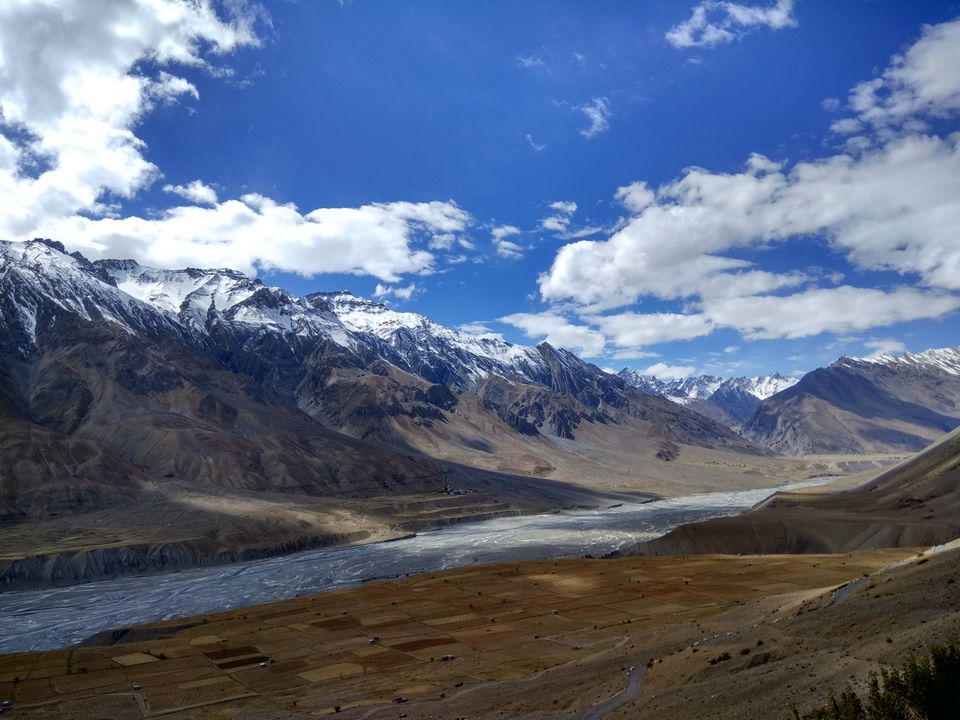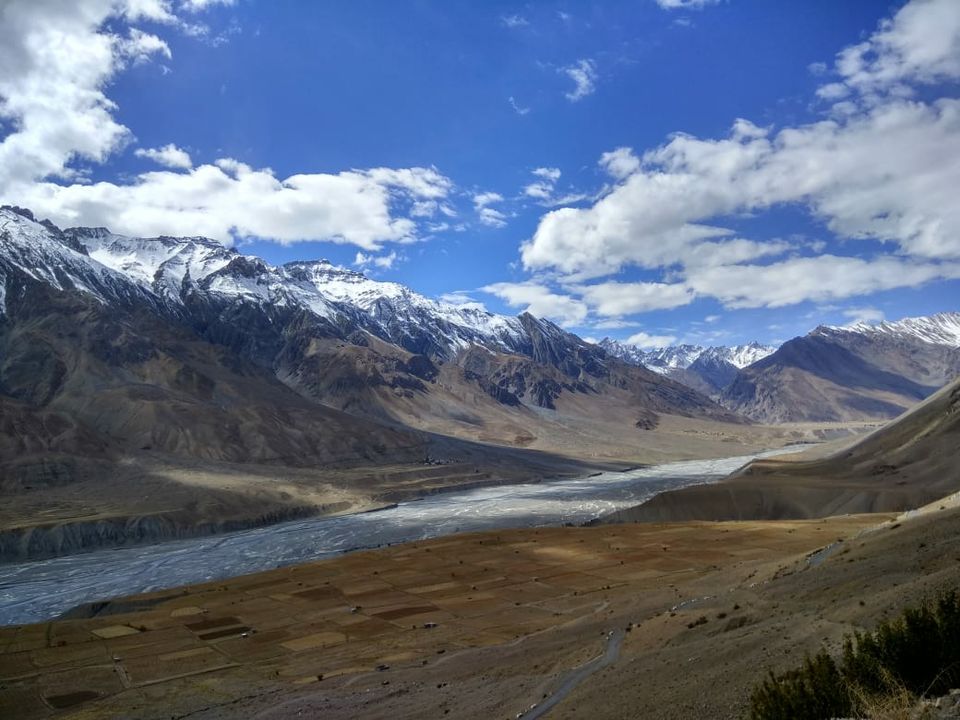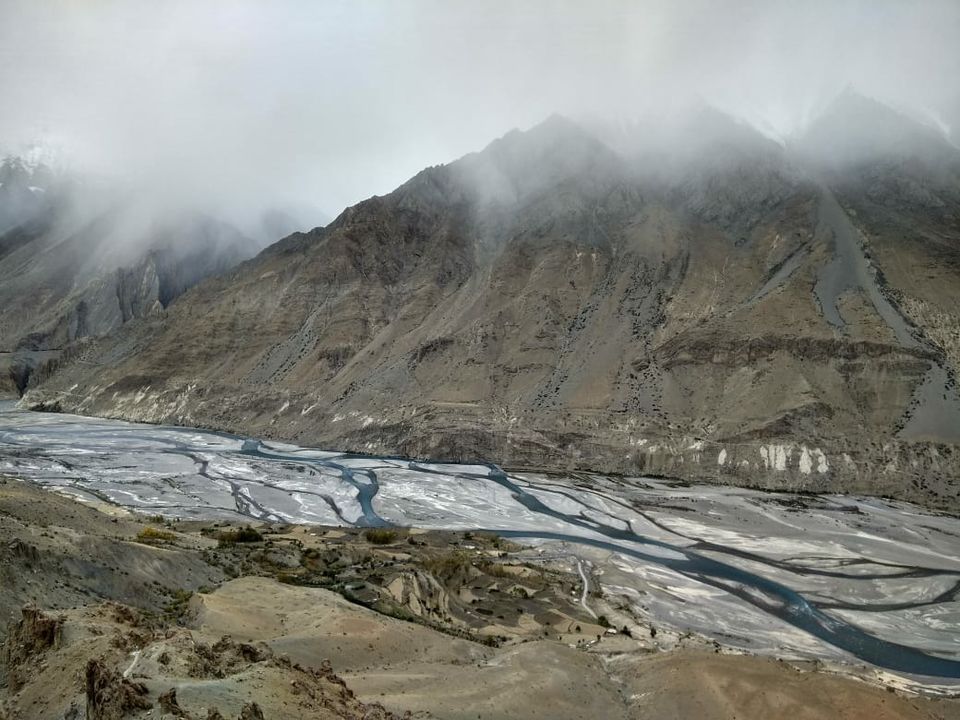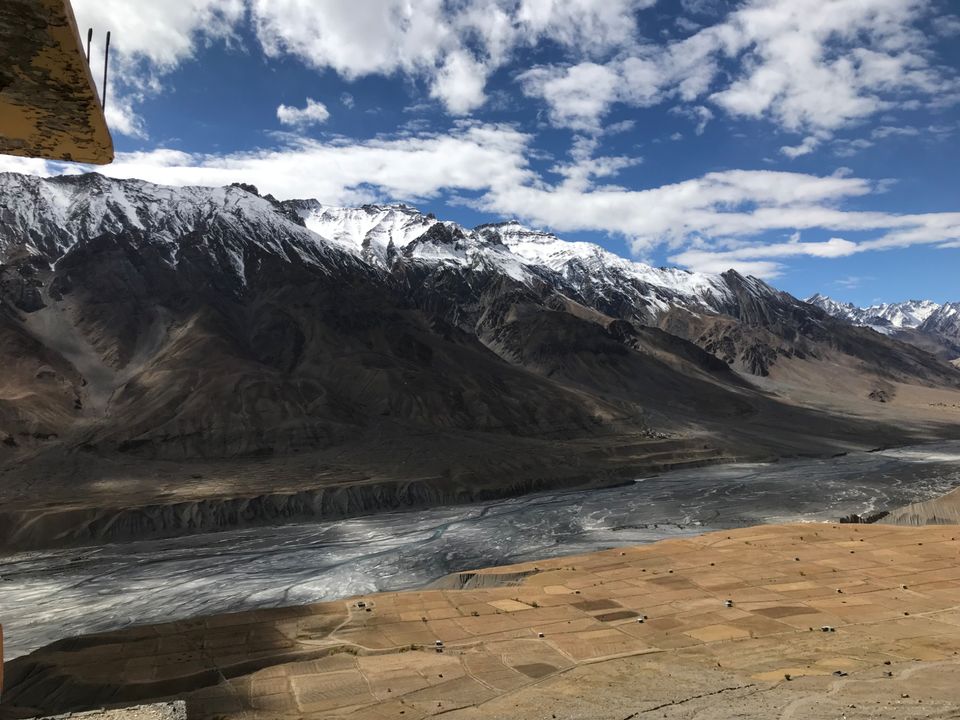 Visited the nearby villages and places.chicham bridge(Asia's highest altitude 13,500 ft) and langza buddha statue are must visit places. Hikkim, komik villages were quite impressive, located at such heights. On our way to langza statue, snowfall had started. Fellow travellers suggested that v head back soon, as snowfall will get severe. Temperature dipped drastically, n v started shivering. V managed to take a couple of pictures n left back. Did some shopping in kaza. Later v found out kaza was cheaper than Manali regards to fridge magnets n maditation bowls, prayer wheels.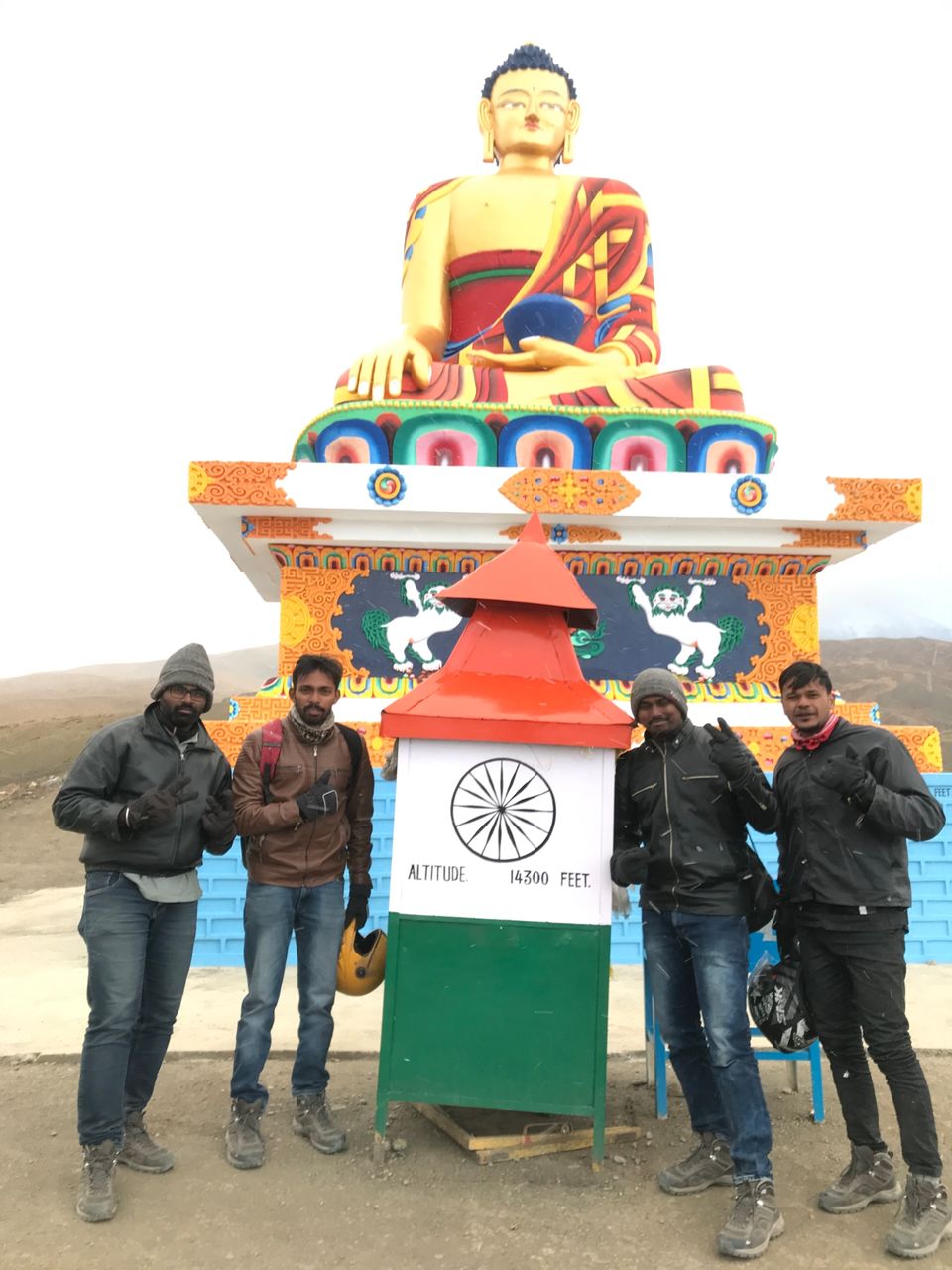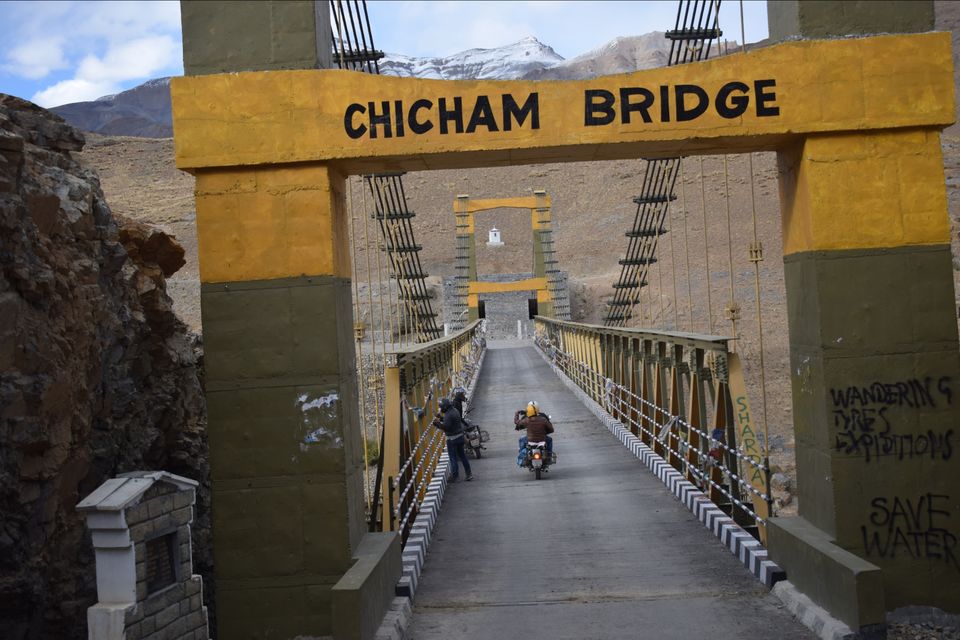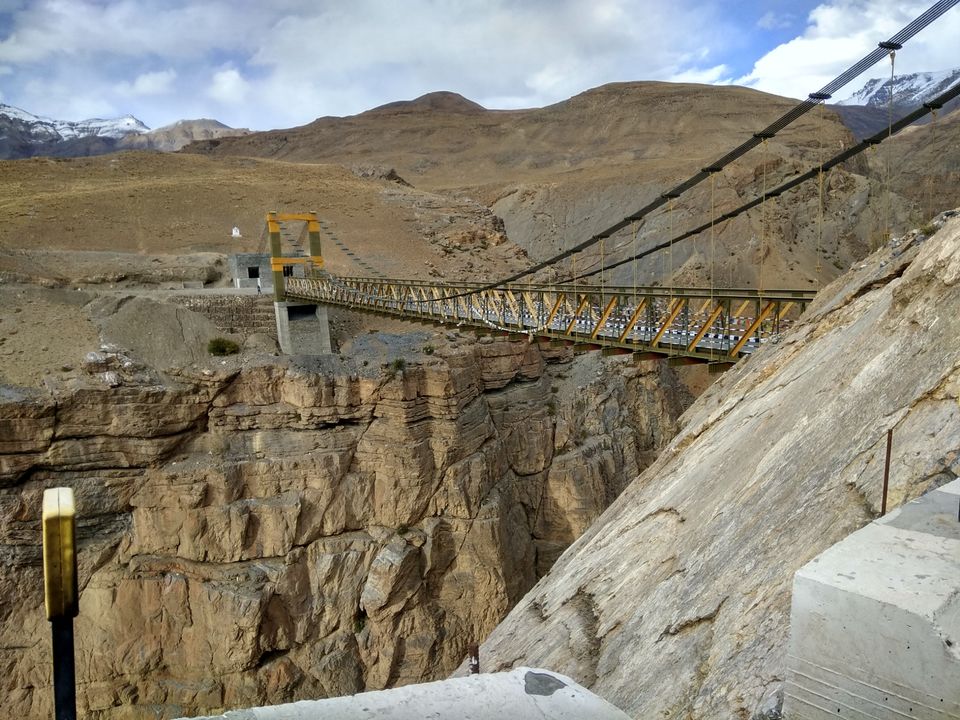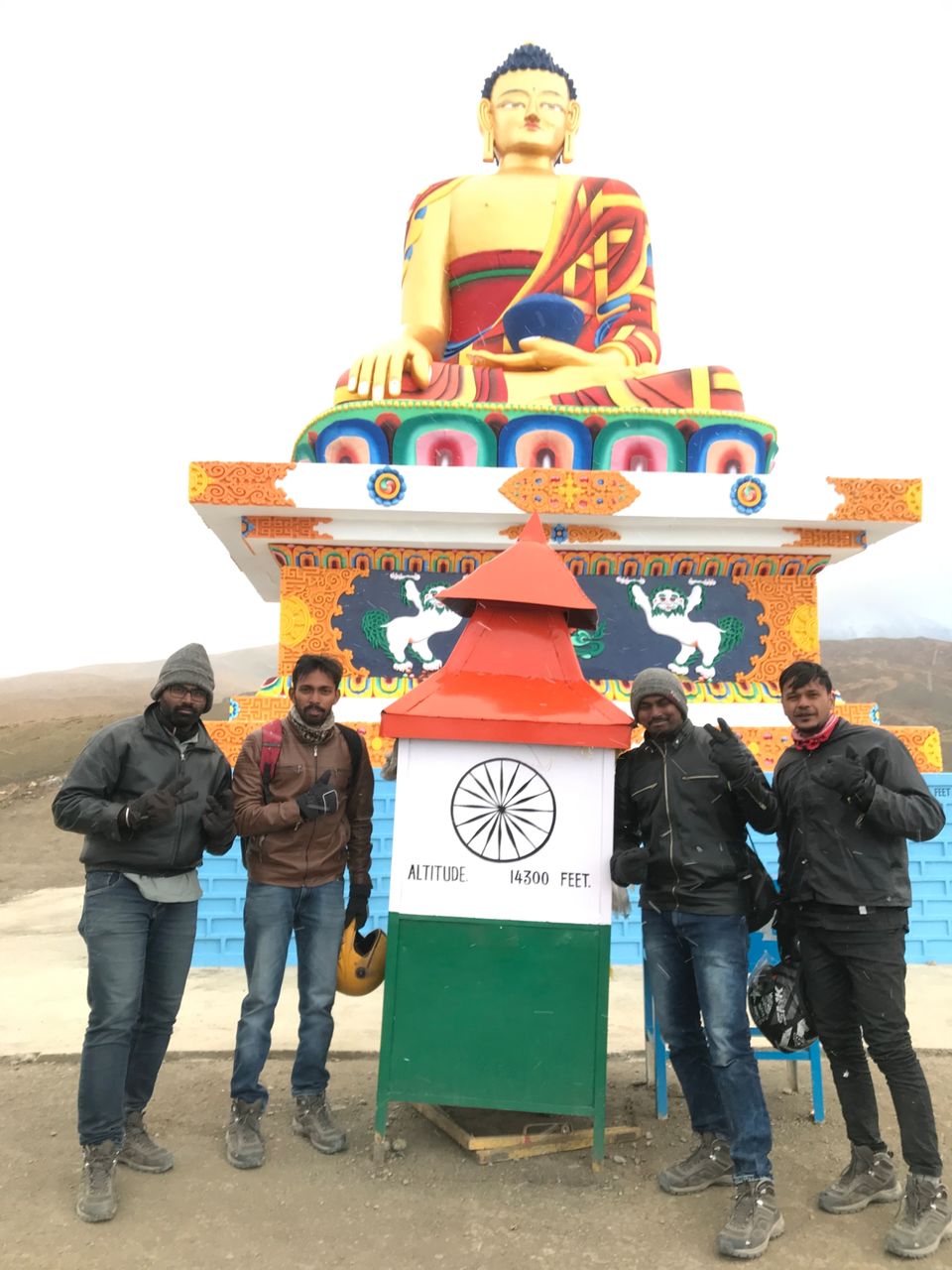 Forthcoming days were challenging regards to driving. Crossed losar and continued. We were stopped at the entry checkpost to kumzum pass. Due to heavy snowfall the road was blocked. People will be allowed to pass provided they give an undertaking that government will not be responsible for our lives. We were all perplexed n not sure if we were to proceed further.A cyclist came by to the checkpost. He had crossed kumzum pass and due to snow, he couldn't pedal n he walked for around 8 kms. We had no choice but to proceed forward, we couldn't afford to waste a day. we signed the undertaking n proceeded. Luckily it was clear skies and sunny. A few pack of travellers returned back after struggling to drive ahead. I still wonder what made us to go ahead. The ice covering the roads started to melt. This helped us pick pace. By the time v reached kumzum pass, it was bone freezing and I started cursing others for stopping by to take pictures. V lost light pretty soon, so v settled for the day in batal. Batal is the only pit stop from kumzum to Rohtang pass's base. Since snowing season was nearing, there was only 1 shop in batal.the famous chacha's place. They were so active for their age. We would ve been goners if not for them. Chacha adviced us to take proper rest n cross Rohtang pass tomorrow at all costs as weather might get bad in the upcoming days. Batal looked deserted, but it was beautiful in its own way.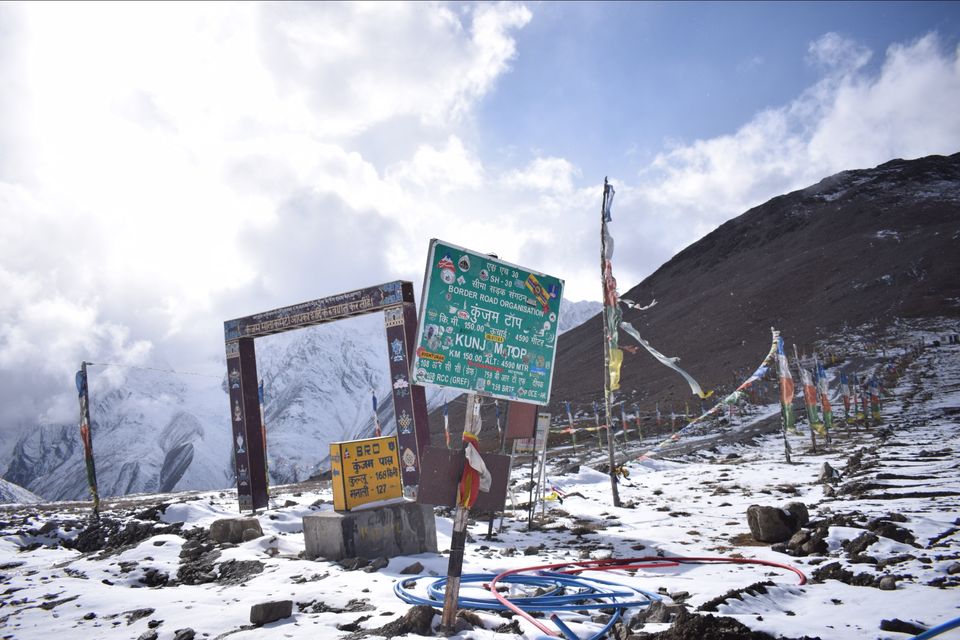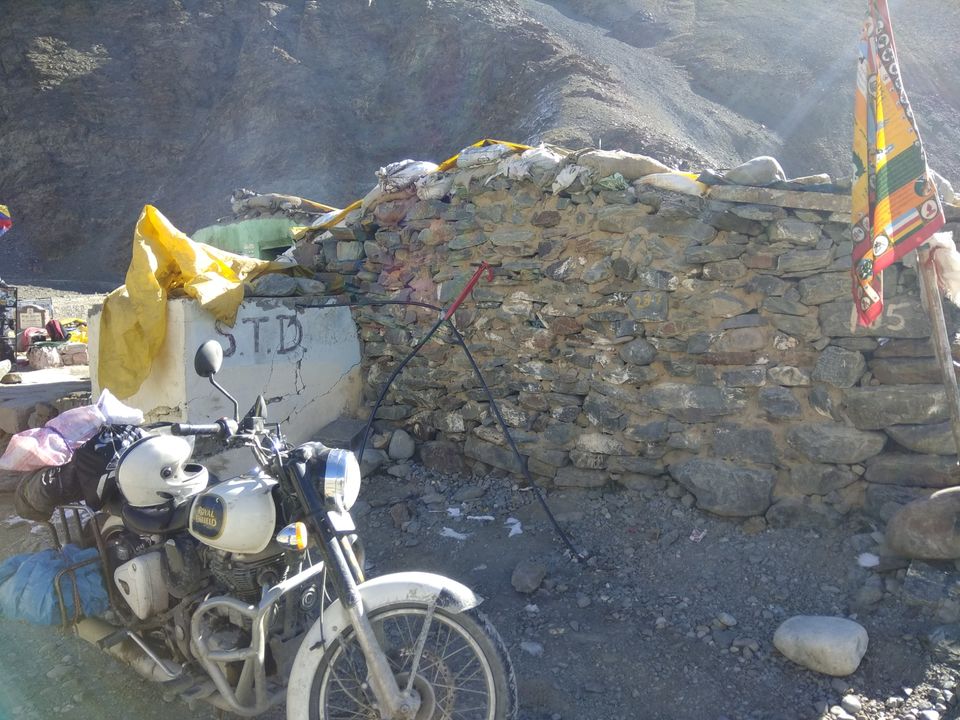 V were not sure if v had enough time n fuel to take a detour n head to chandra taal lake. Our gamble paid off n chandra taal lake was indeed amazing. To our luck, v wer d only ones der at d time. Spent a few minutes n left. There are around 4-6 river crossings from here to rohtang. Be more vigilant while crossing them. These roads were so bad that all of us had back injuries for quite some time. By the time we reached the gramphu (pass start point) it was dark. Nobody knew if the pass will stay open tomorrow. We started off for Rohtang pass.Its uphill and the road was damaged for a few kms n it was wet. Suddenly our bike couldn't move ahead. The bike was not accelerating n v could smell n see burned out n smoke near d engine. By the time v could call our friends for help, they were out of sight. V got separated from the group. N d road was crowded too. So v decided to head back to gramphu as it was downhill. All mechanic shops were closed. But the bike could manage to run on even road with somehow. We had to find a place to stay. Found a place to crash in for d night. After a while d rest of our group contacted us. They had crossed d pass safely. V have to fix our bike safely.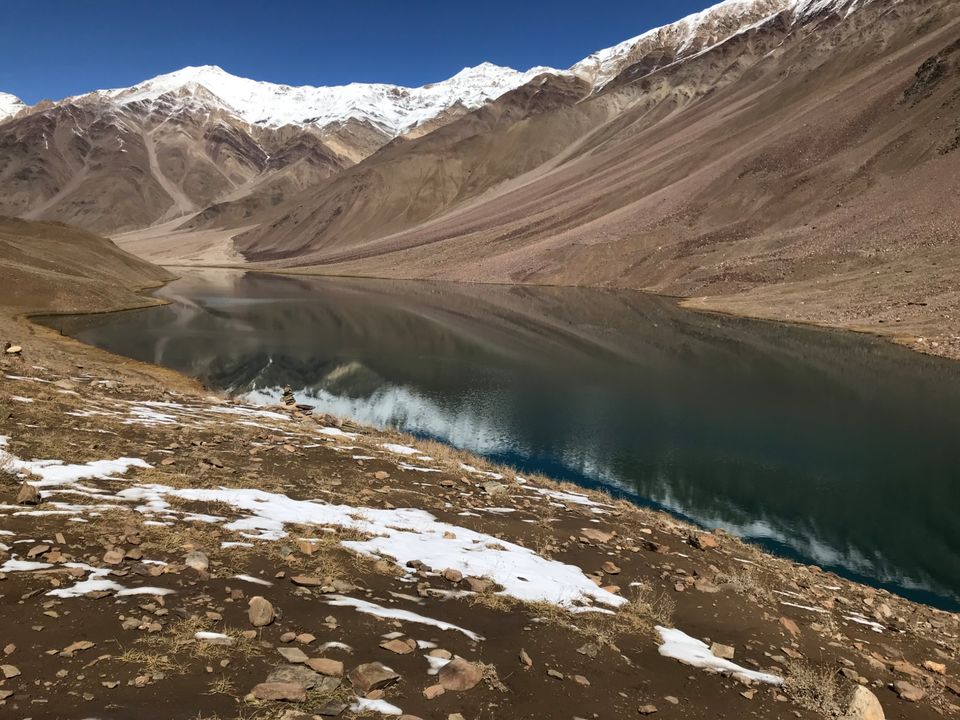 V were already out of fuel. Bought some fuel from a guy at a hotel (pretty expensive).went in search of repair shop. In koksar we found a shop. The clutch plates were worn out, got it fixed. Crossed Rohtang pass, took some pictures n reached Manali by 3. Joined with rest of the group. Shopping n exploring Manali for the rest of the day.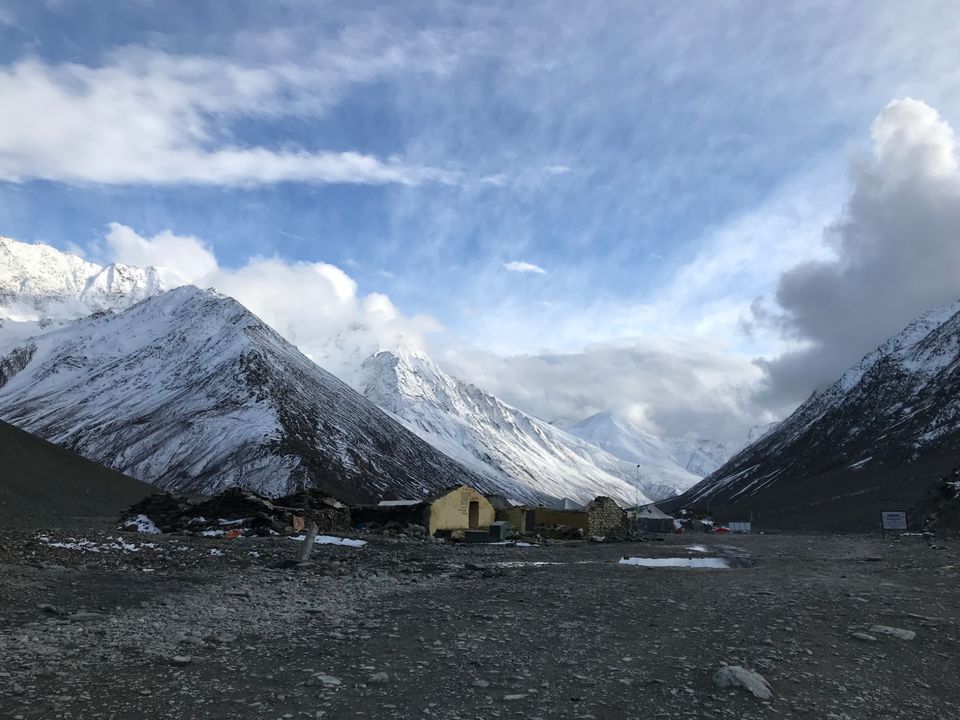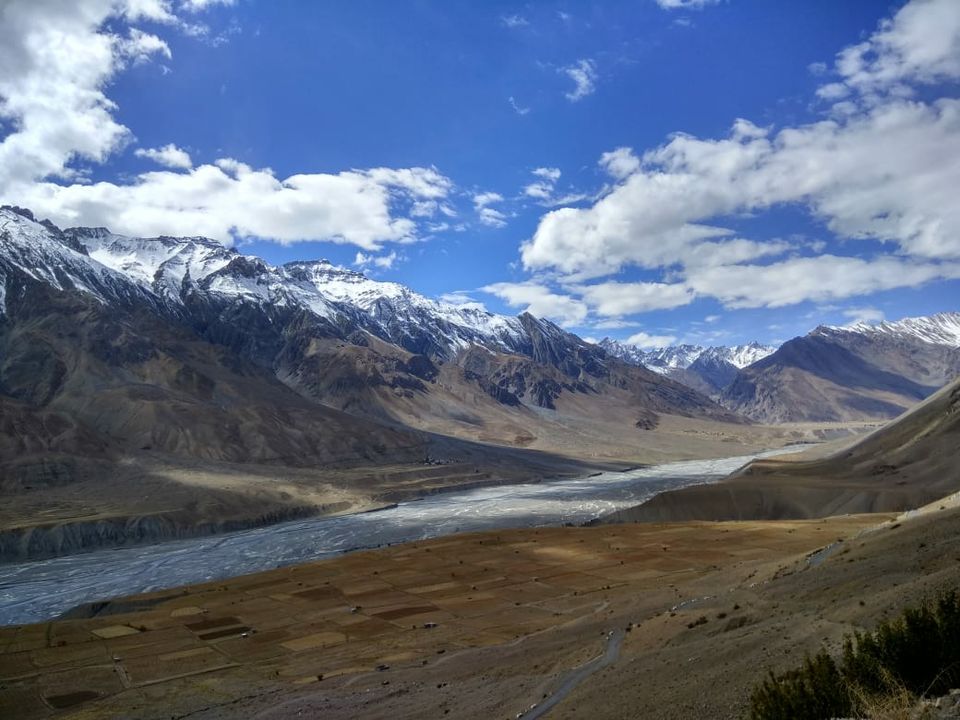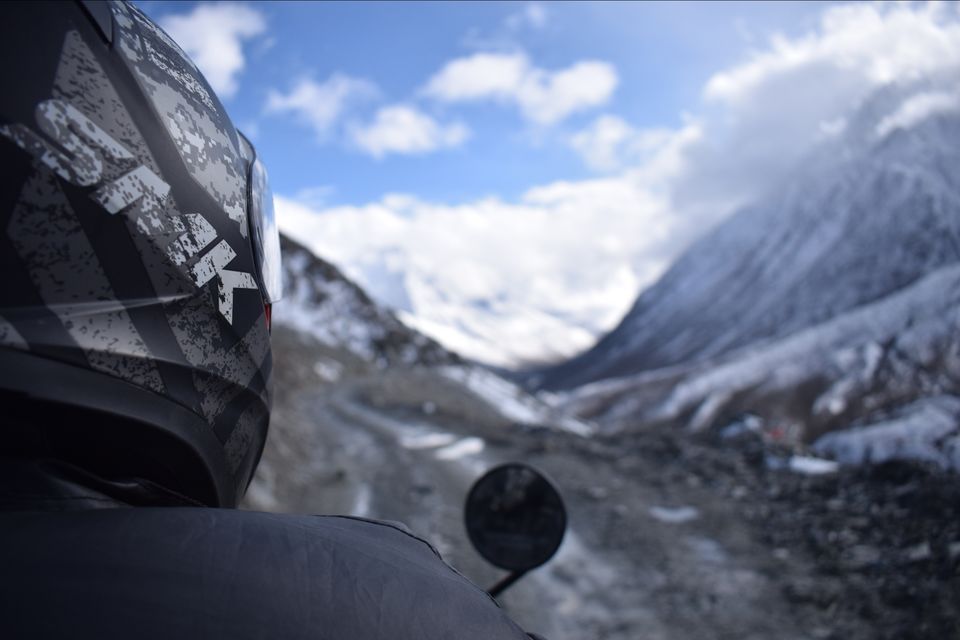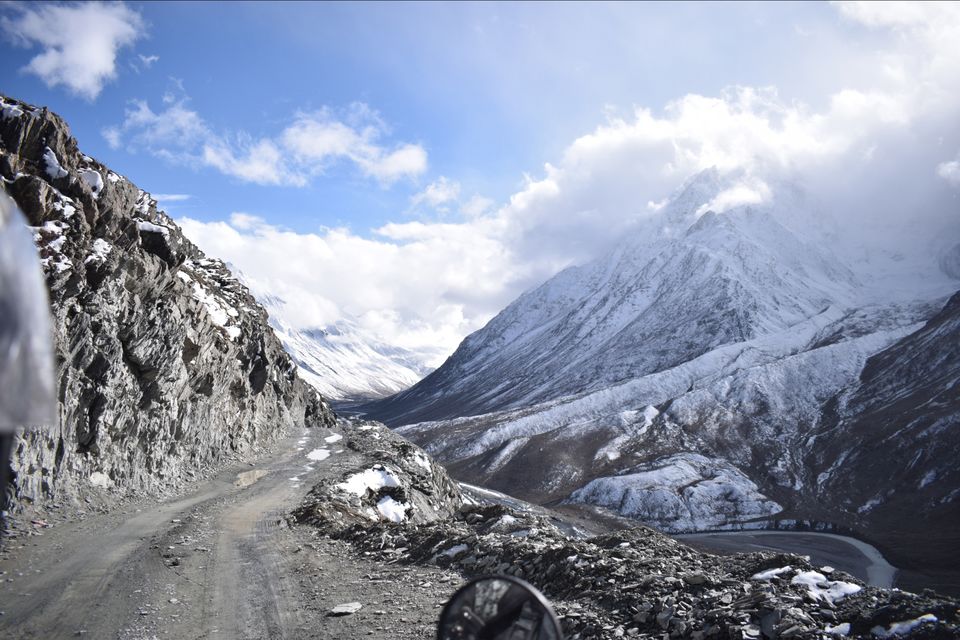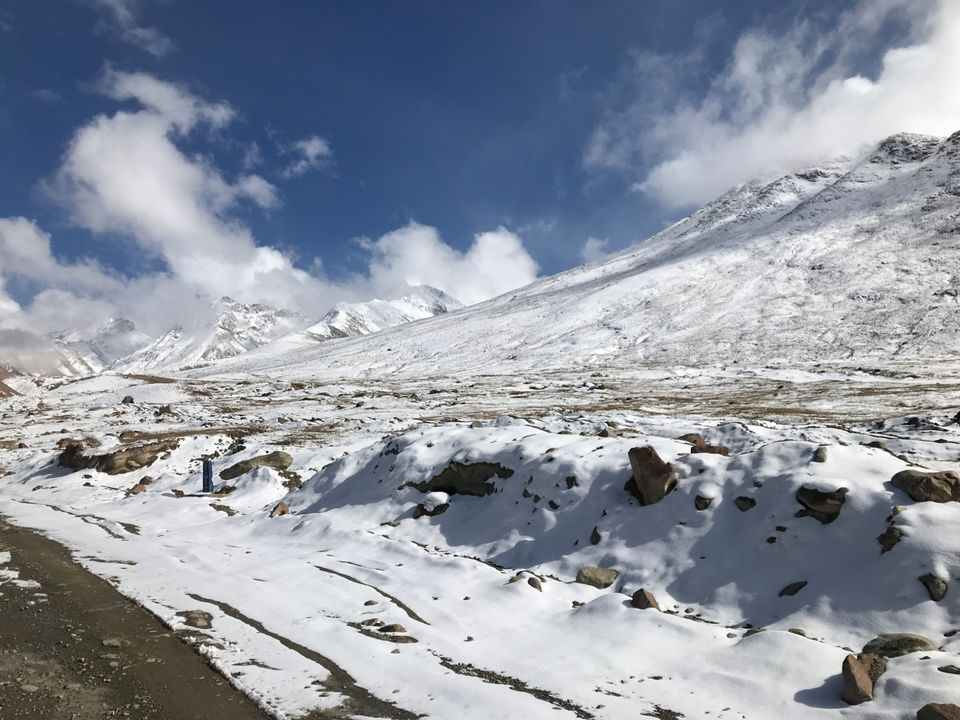 Returned the bikes and boarded bus to delhi
Had a spare day in delhi. Visited Agrasen ki baoli, red fort, india gate, Humayun's tomb, shopped for the rest of the day n took boraded flight back home.
Notes:
Select the appropriate time n circuit to visit himachal.
Rubber boots and raincoats were of great use.
Skip crowded places like Manali, kheerganga.
Plan to spend more time in kaza and it's nearby villages, kasool
Bungee cord, tarpaulins for backpacks, winter wear, woolen socks are needed.
Fillup your fuel tanks at every opportunity, carry extra cannisters if possible.
No matter what planning n preparations u do, u r always at d mercy of nature.