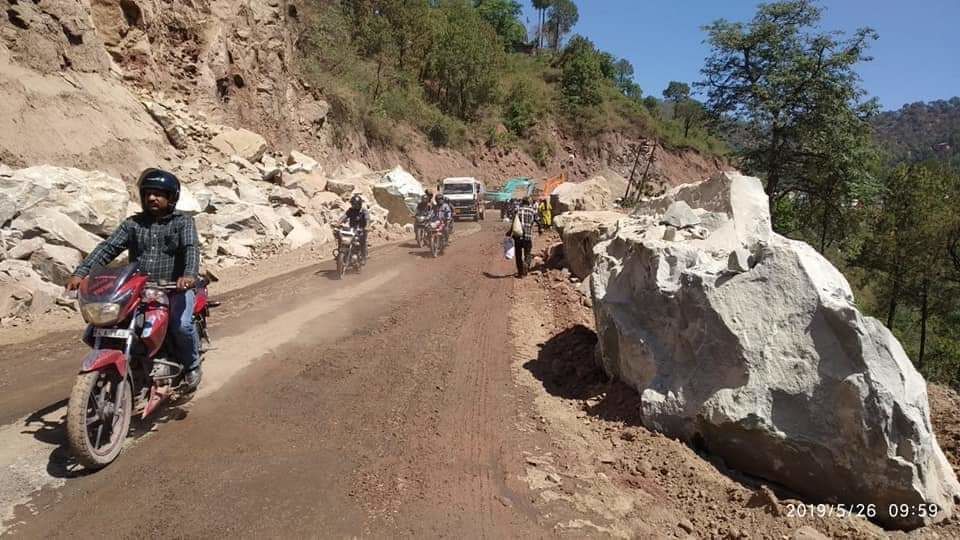 Yes, it is that time of the year when a strong wave of sweet desire sweeps us for a cruise on the picturesque highway to Shimla. Away from the dirty, rotten scoundrel heat of the plains & into the clean, serene & enchanting hills of Himachal!
But wait, are you even acquainted with the condition of the road to Shimla lately? No? Well let's break it down for ya. This will bum you out, so might as well open the IRCTC or Pawan Hans websites alongside, because a berth on a toy train or a seat on a chopper is what you're going to book in the end! Do find a safe parking place for your whip too, cause it ain't coming with you this vacay on the infamously busted NH-22!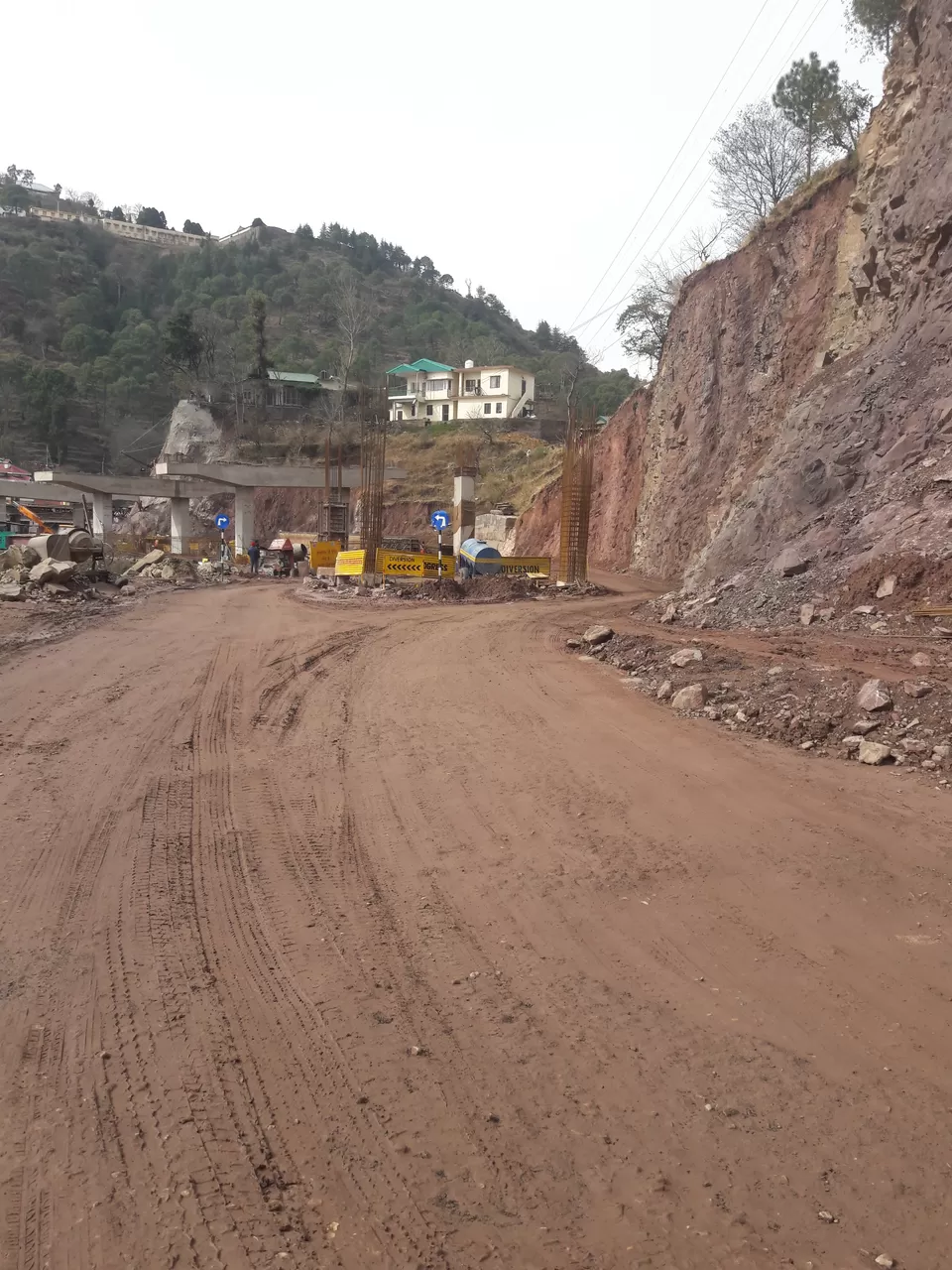 So it all began in 2013, when the green 'pahari topi' donned law makers decided, "Hey, theres scores of locals & tourists raving & reveling on the Kalka- Shimla road daily. Why don't we screw their happiness & raise their frustration levels shoot off the scales, you know, just for fun!" High fives shattered the sound barrier all across the conference room & then they broke into a nati! Classic, ain't it!
It was in the month of Oct, 2015, whilst returning back to my hometown for a short vacation, when for the first time I experienced extreme discomfort on the NH- 22. The dope triggered excitement urged the driver to hilariously share every reason behind the developments. I was amused, filled with hope & a sense of pride. But, unfortunately the feeling was short lived & began to transform into a fire blowing dragon with time. After umpteen trips to the Devbhoomi I realized, how pathetically sluggish was the work being executed on the said highway.
Although it's a fun, relaxing & a leisurely drive till the end of the Parwanoo bypass.
But, the real ordeal begins much further, where you'll be caught off-guard & unprepared. Summer months are not meant for a foggy drive with a minimum vision. However, come on the NH-22 & your vision will guaranty perish.
Flying clouds of dust will cast a spell on your happy thoughts & lungs. Potholes, craters, rocks & boulders of all sizes will swallow your dreams & block your way on the road to a Pahari paradise. Landslides will wait on your arrival to push you into the depths of the valleys and your soul will rise to the peaks of the mountains, which you once desired to scale as mortals.
Too dark? Well, wait till the unending swarms of vehicles stuck in traffic jams hit you. It'l feel as if time has come to a standstill on the gates of mordor! Then, the savage beasts rushing to get past you, as they scratch your shiny jalopy & ego, will leave you in agony you would have barely ever felt in the past. Still, you might not want to curse their evil intentions out loud, cause you hate confrontations. And if you're not one of those to be taken down for a peg or two, then you'd be left like one of those who do! Yep, road rage will bring your fall & it won't be pretty.
A sense of deep relaxation & joy fills our mind, as we spend some quality time away from home, surrounded by the amalgamation of rhythmic swaying lush green pine and deodar trees, coupled with the sounds of the crystal clear glacier water of the rivers. The reason behind this bit was not to kill your vibe but to enlighten you about the dreadful & dangerous situation of the Kalka - Shimla road.
Please note the Parwanoo - Solan stretch will be off-limits for all vehicles between 21:00 - 4:00 am till June 14th, 2019. So avoid the route at all cost.
I will assume you appreciate this bit & feel informed on the situation as well. The aforementioned route definitely will be a roller coast ride for you, although you can even avoid it altogether & take the route via Kunihar - Ghanahatti to Shimla. It might take an hour more, but at least you will have the much needed security & peace of mind.
Happy motoring;)