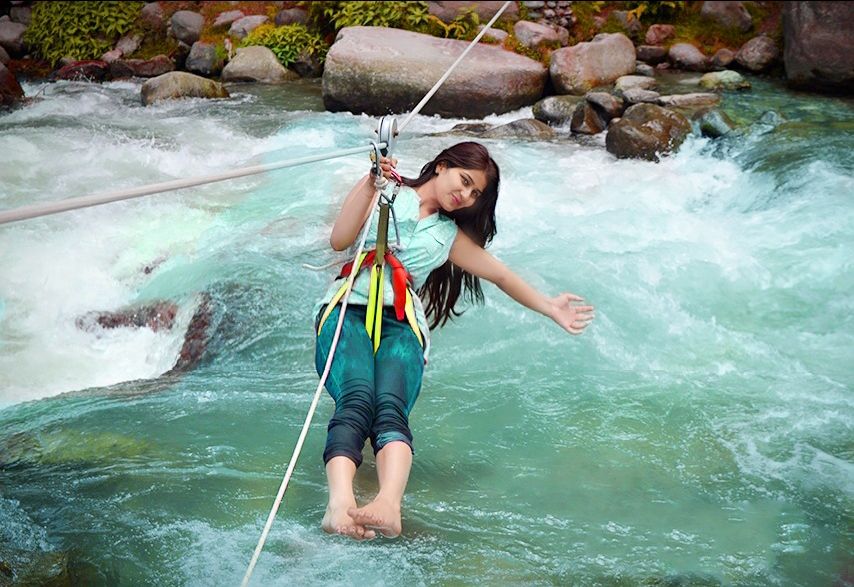 Kullu manali was one of the destination from our check list ,so we finally planned to make it last year ,we both are still studying so for any trip we had to preset our budget and spend accordingly. So the budget for our trip was around 15k bucks and we had to manage a round trip in this lot only
P.S. - We don't compromise with comfort at any trip that's our very own opinion ,u might complete the same trip at even less budget than ours.
We started our journey from dehradun ISBT bus stand we had already booked an HRTC Volvo, it's departure time was at 8:00 p.m. we already reached ISBT around 7:30 pm and took the seats at time. Tickets for two costed us 1200INR .we reached manali in morning at 10a.m. ,from bus stand we took an auto and reached the hotel,By reaching it we first came to know the package and the hotel manager took care of our three-days stay along with site seeing from manali to kullu. everything was scheduled and managed so we went in our room and took a nap after some breakfast.
MALL ROAD AND HIDIMBA TEMPLE:
After two hours of sleep we got on the first day of Manali delusion, the hotel car took us to the temple stairs. And from there we took the way on foot ,Hidimba temple is the soul of manali if you are visiting manali you must come to this place for its eye pleasing beauty there are various other Attraction like you can hug huge fluffy hare , you could take a ride at yak basically people take pictures with them a perfect Instagram content.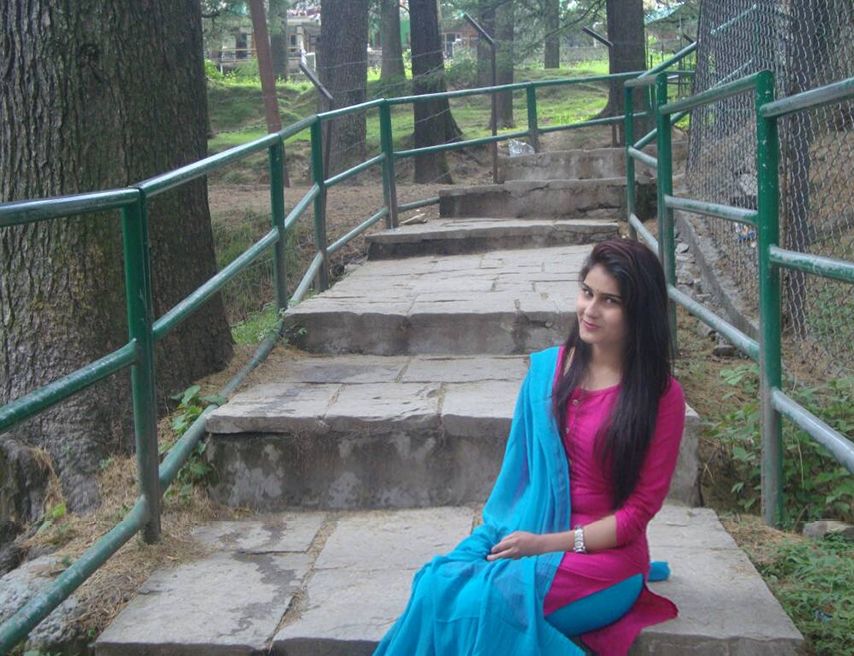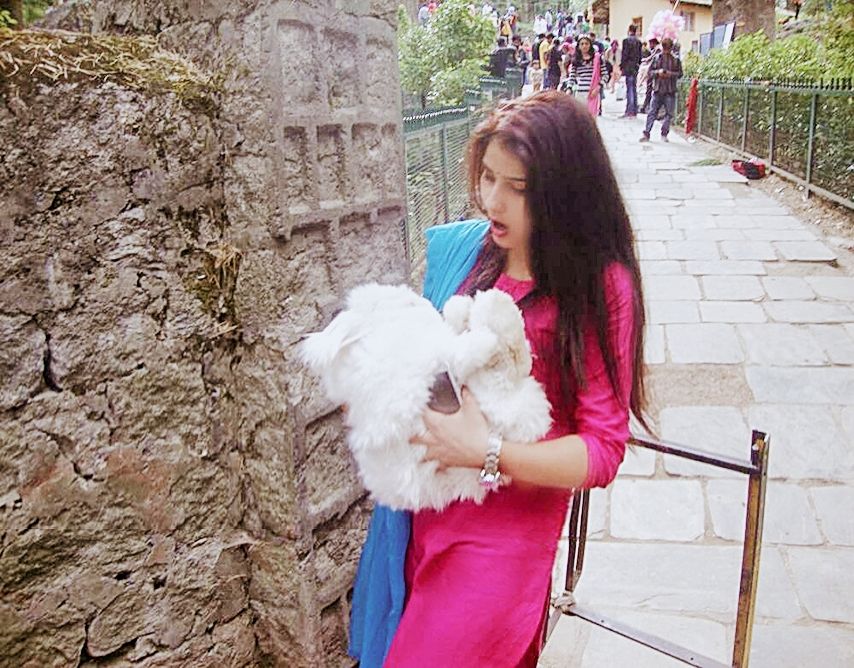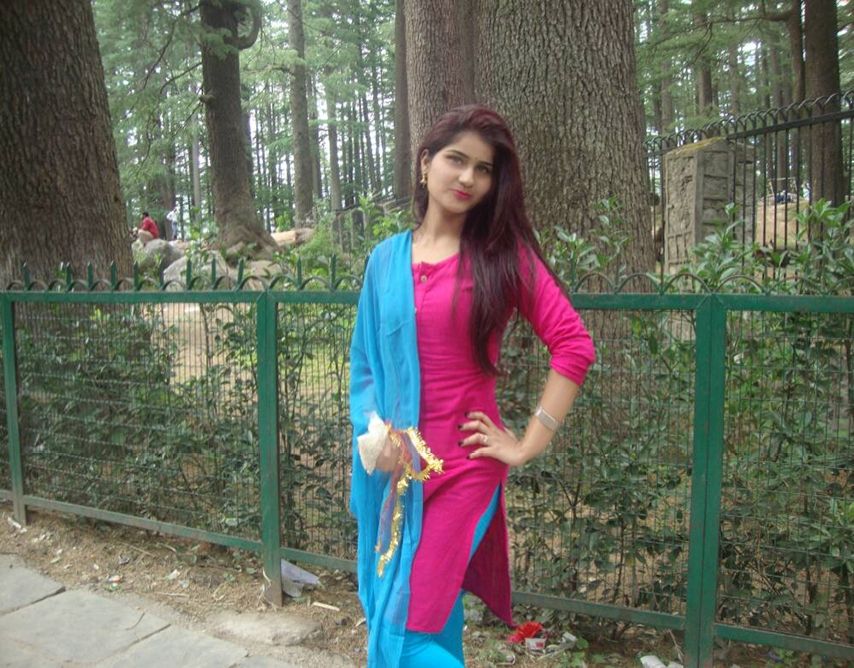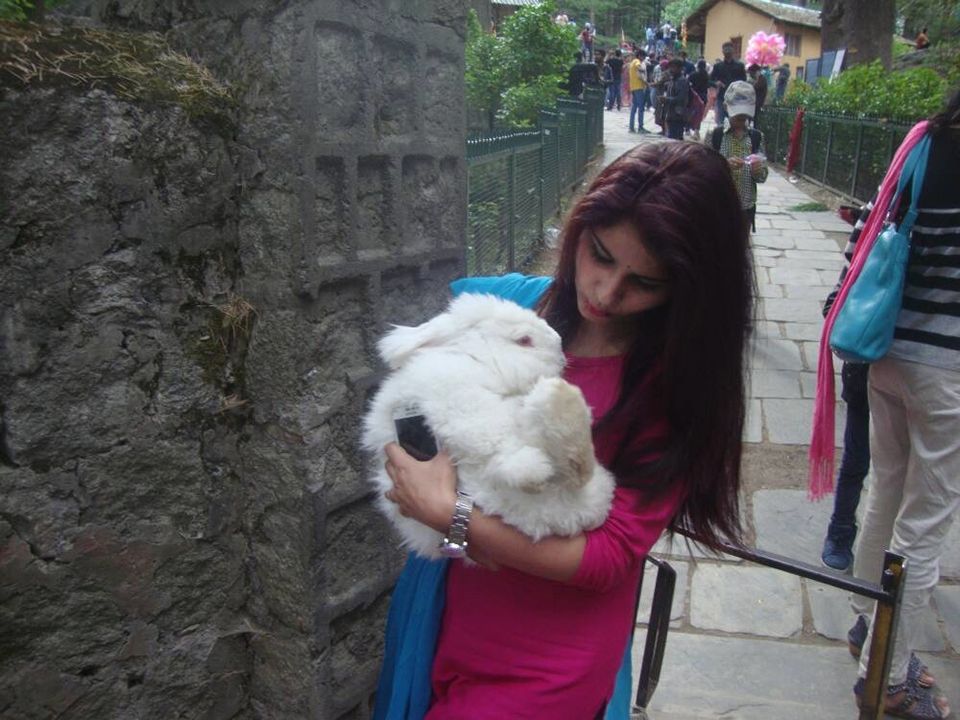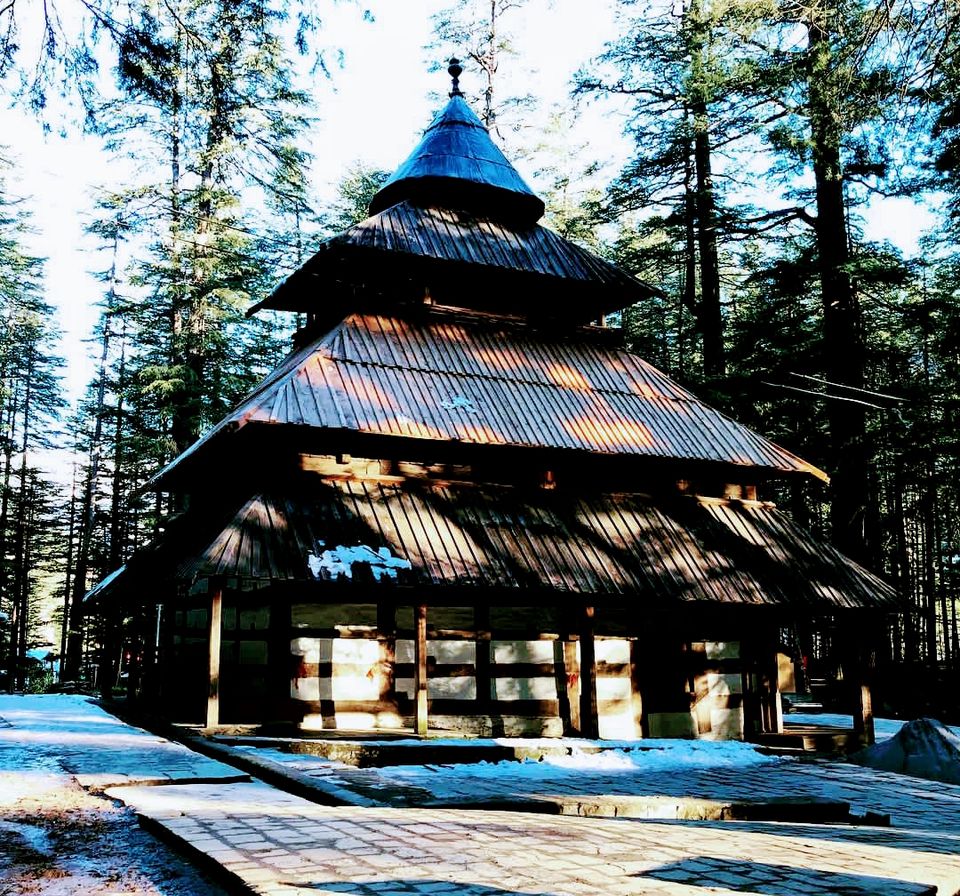 From Hidimba a road goes straight down to mal road we walked there for a while ,we have seen nainital mal road so for us manali's mal road wasn't that interesting anyway we were really tired so we decided to rest for the day and get all freshen up for next day
Solang Valley & Gulaba -:
We woke up early had our breakfast and a hotel car was waiting for us outside we and one other group were sharing this car ,our first destination was gulaba point Since Rohtang Pass was closed, we had no option but to go Gulaba snow point
Our driver was very friendly and a happy face a wholesome of driver cum guide he narrated all possible stories about every place on our way like "madam yaha se aage cheen ka border hai,yaha par phle ye bridge nahi tha abi banaya gaya hai lekin ye jyda majbut nahi h ,yaha ki ye khasiyat hai waha ki wo, apne Bahubali2 dekhi (lol) such a fun loving lively man he was. He told us it gets really cold at gulaba point sometime even raining might happen so we should purchase some special coats and bottoms with pair of gum boots .
On the way, don't forget to get sufficient apparels - overcoat, caps, gloves and gum boots - which are available on rent for Rs.250 per set on way to Gulaba. You may also need stick to climb on the snow - you get it for Rs.20 at Gulaba. In short, you can enjoy the snow here. The road to Gulaba snow point generally gets closed by 9 in the morning - so start early and pass the check-post before it is closed. So, don't miss visiting this place. It is worth the effort.there are many sport activities available there.Just walking and climbing the snow itself will be a pleasant thing.the surrounding way was spectacular with snow capped mountains.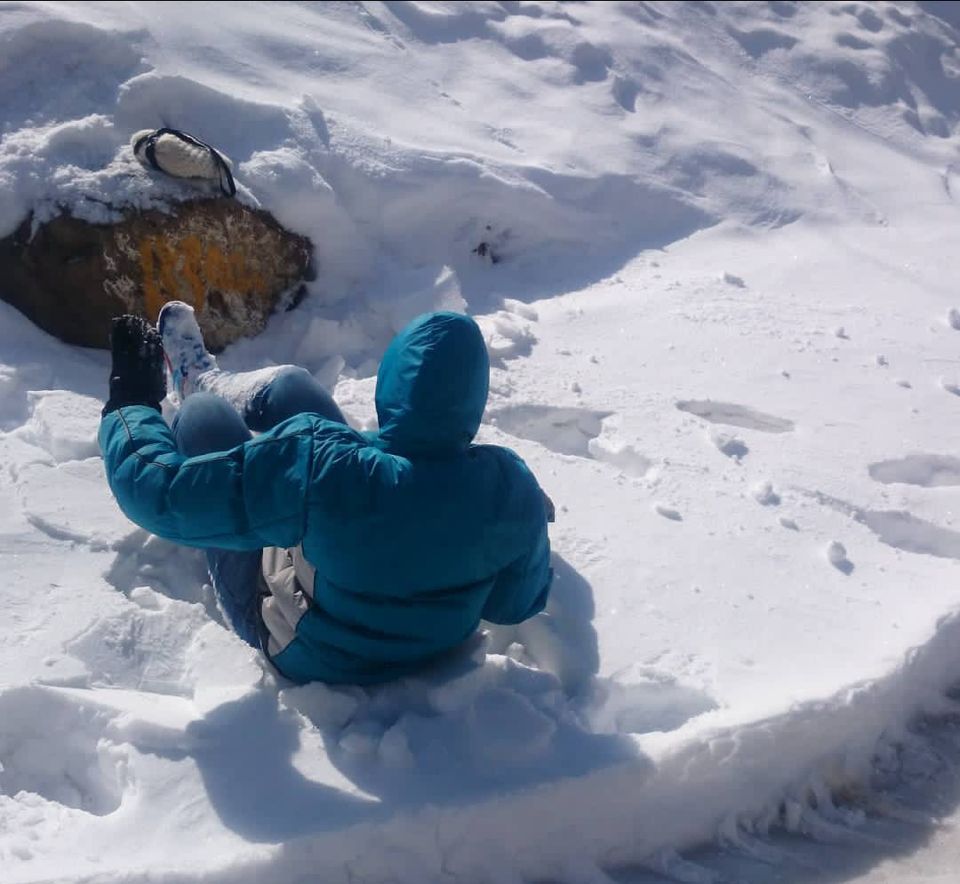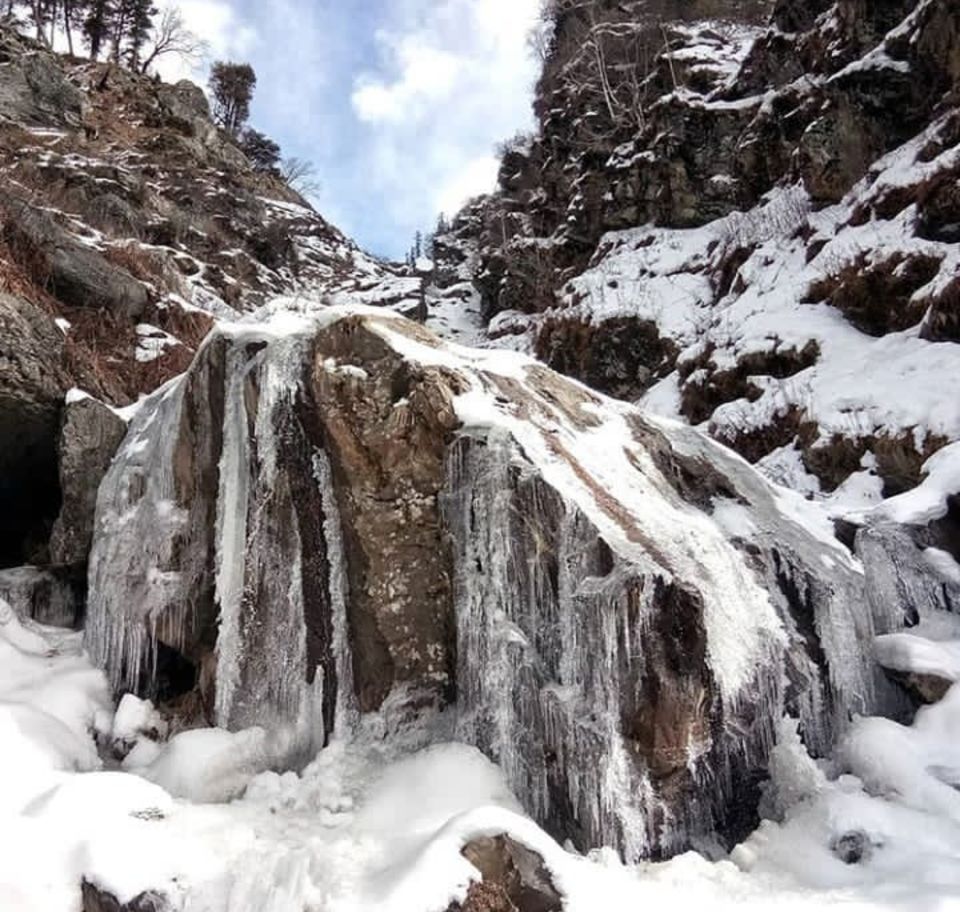 https://www.instagram.com/p/BUcLo4eAvJu1lTWzert8XPwqbX56bAq6cmlazc0/?utm_source=ig_share_sheet&igshid=19113j1jcwgb2
https://www.instagram.com/p/BUcLo4eAvJu1lTWzert8XPwqbX56bAq6cmlazc0/?utm_source=ig_share_sheet&igshid=19113j1jcwgb2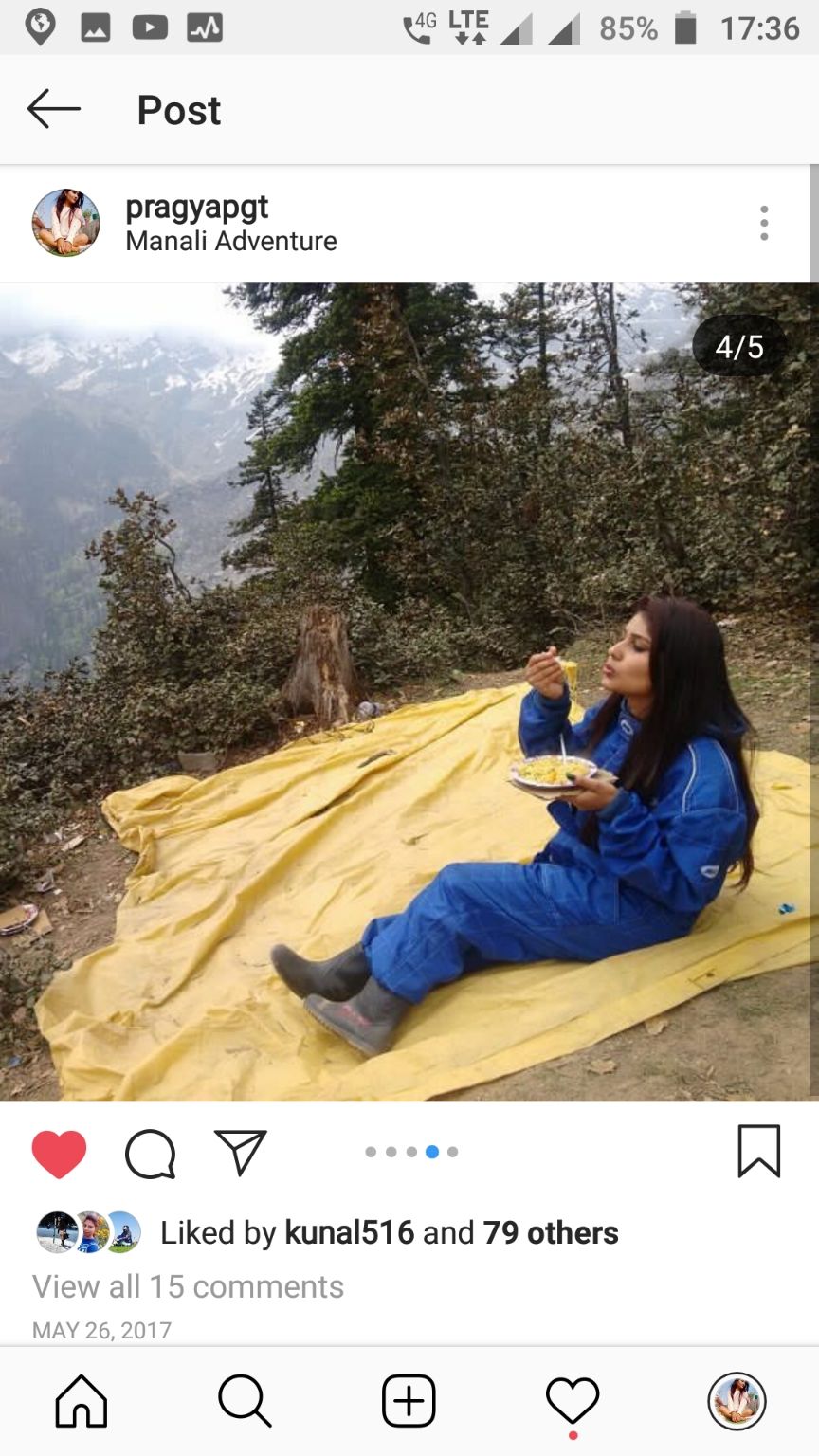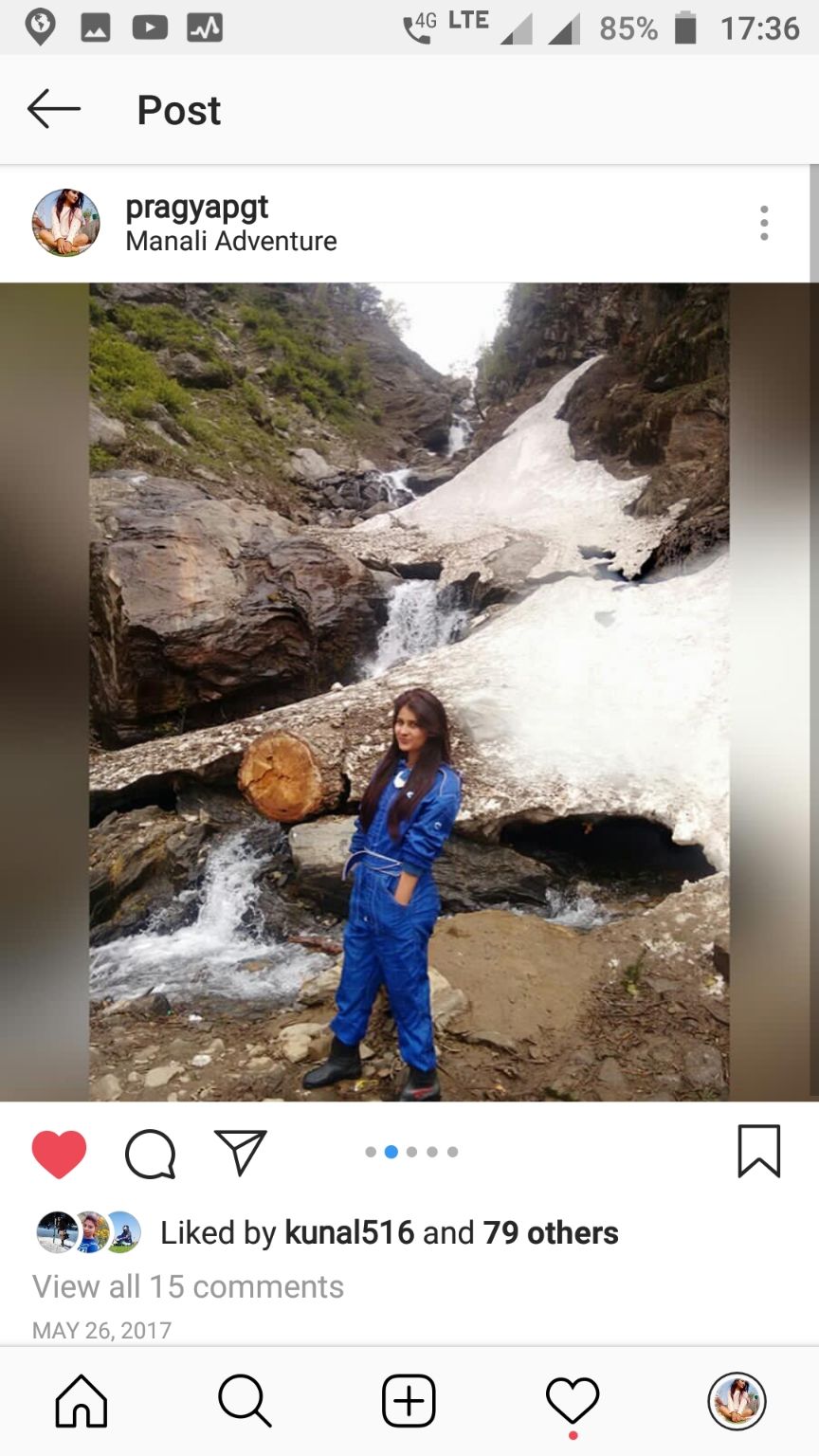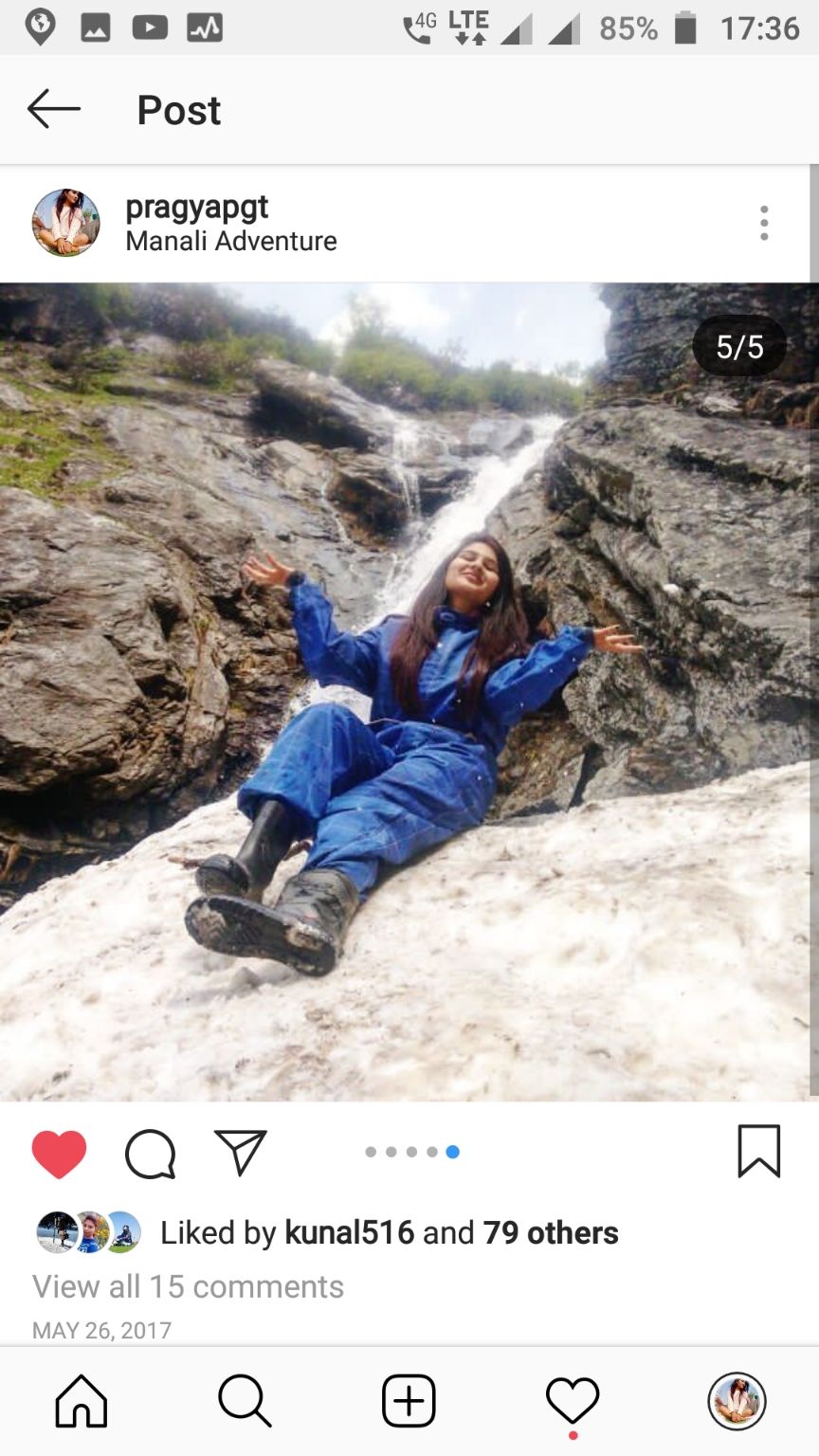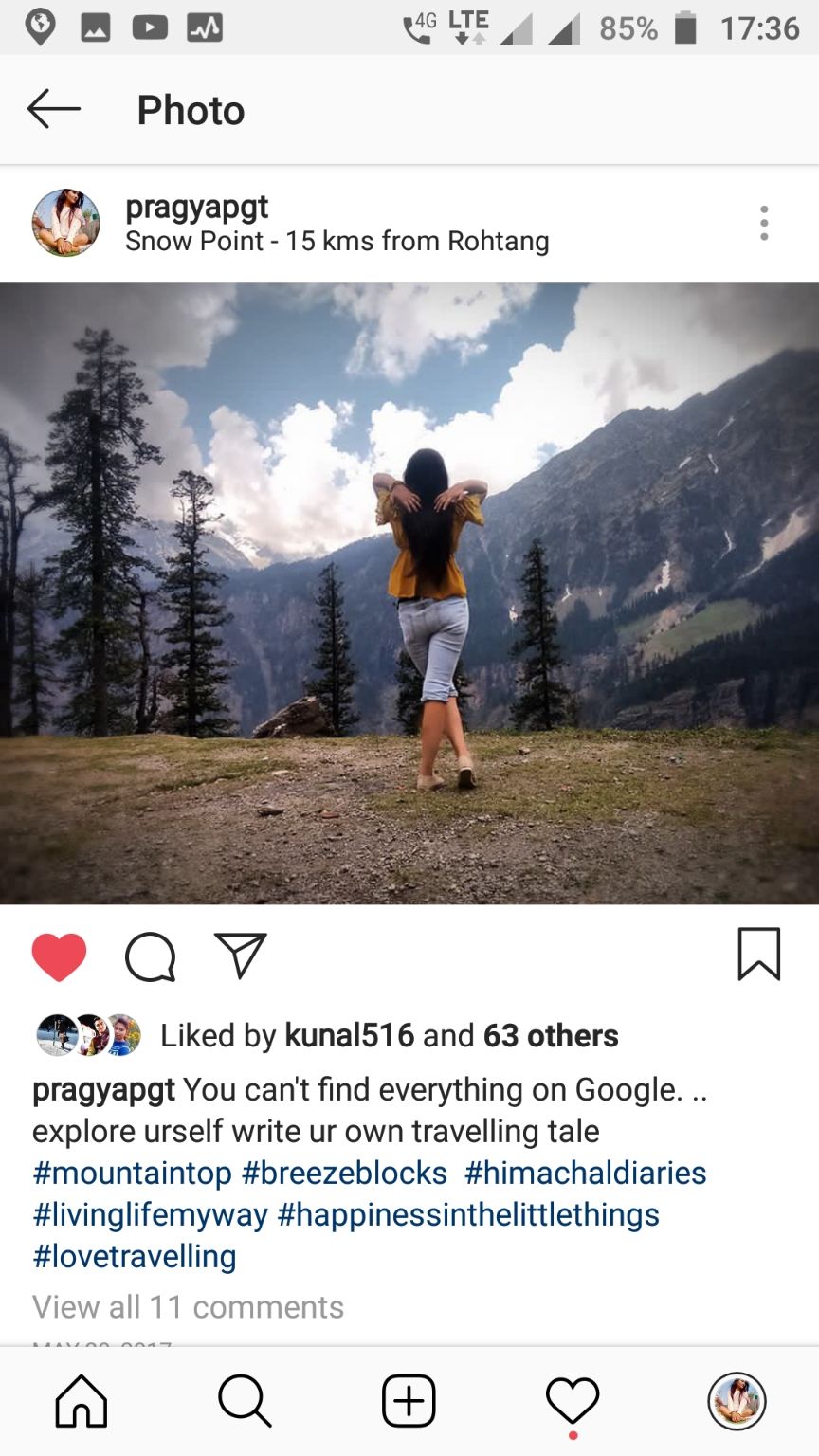 after gulaba point we went to solang valley,solang Valley is one of the most popular tourist destinations in Himachal Pradesh, every year the valley welcomes tourists in huge numbers. A favorite for adventure enthusiasts, Parachuting to paragliding, horse riding to driving mini open jeeps specially available for tourists of all age groups, Solang has it all. Our bad that We went there in may so there was no snow at all There was nothing to see, only rope way was functioning, no snow, nothing, we clicked few good snaps of us and scenery.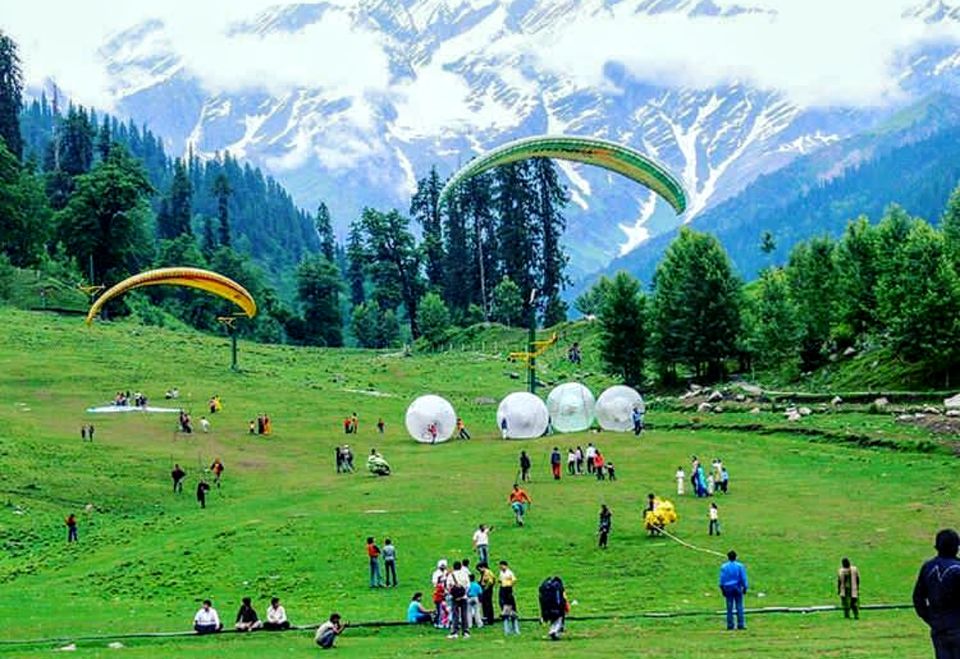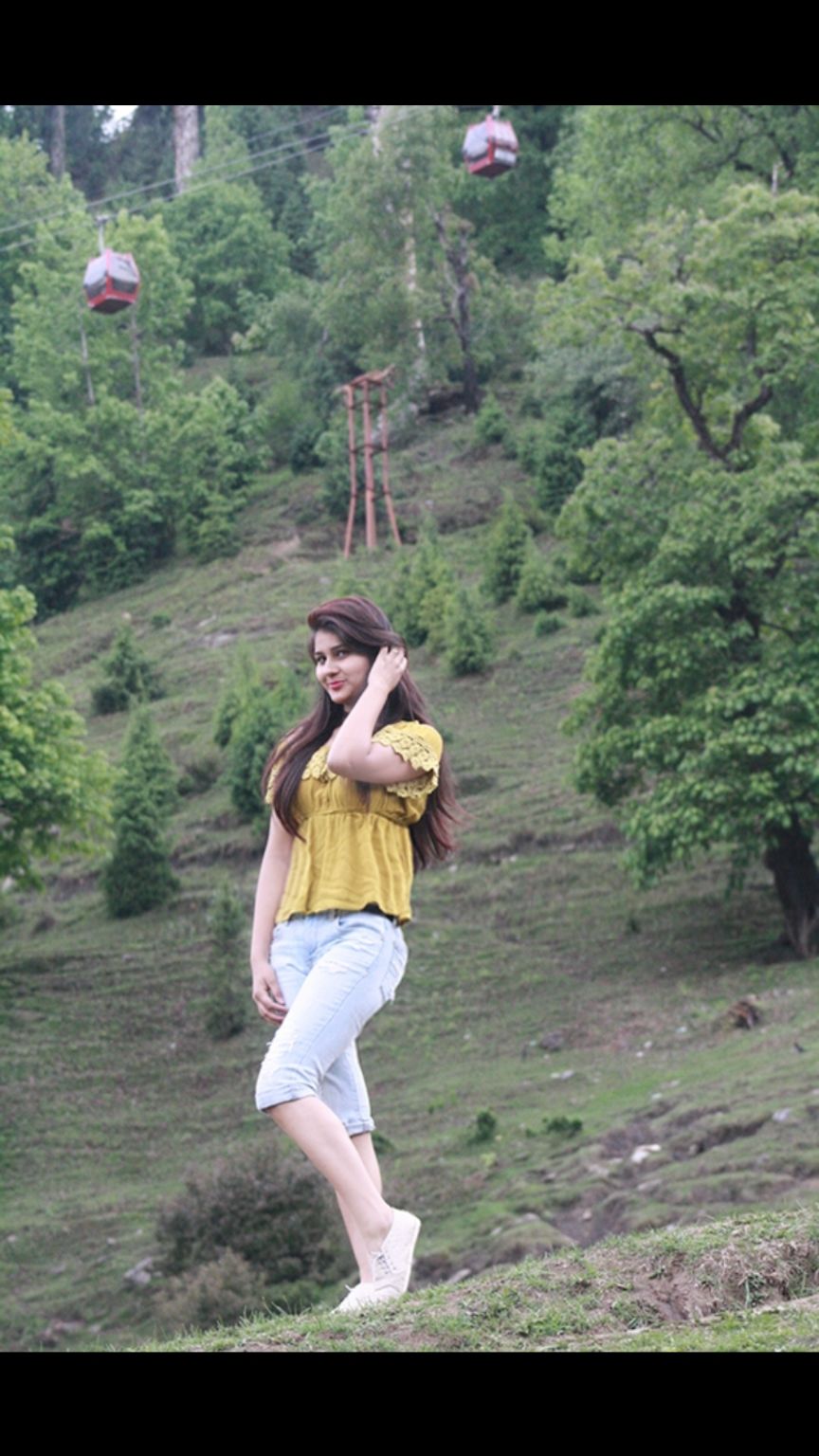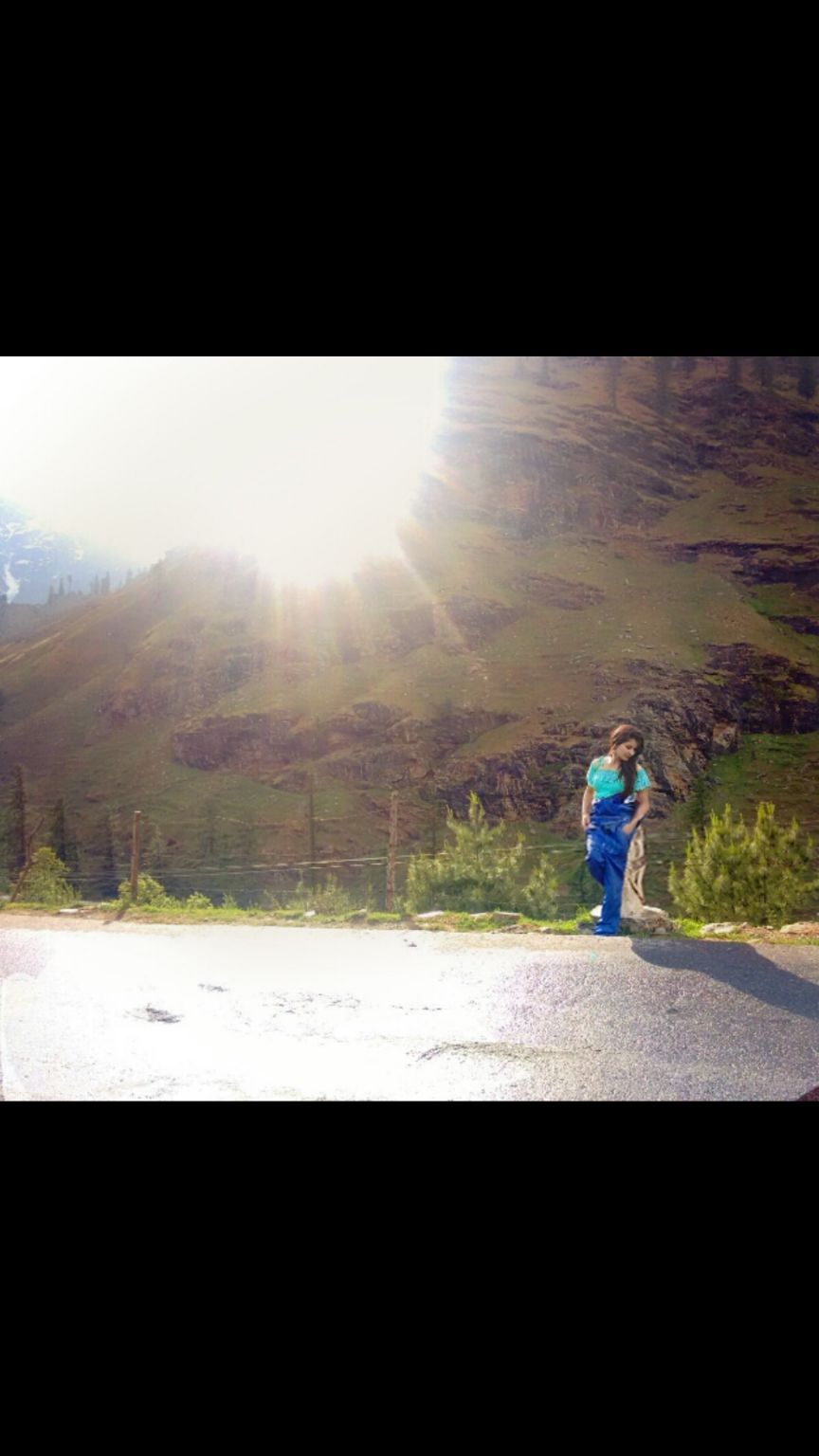 Kullu:-
Today's whole day was dedicated to kullu valley our driver was all ready at 9a.m. waiting for us.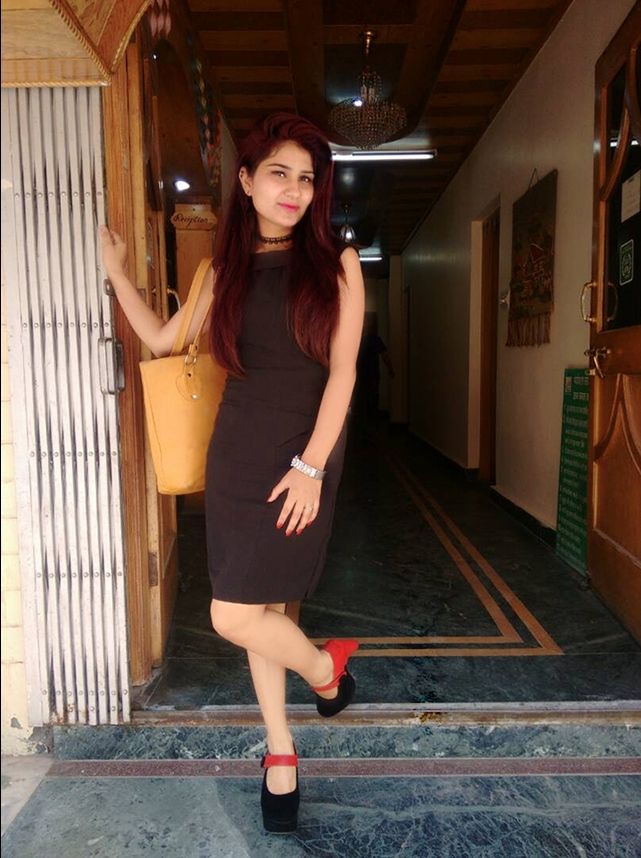 we first went to a KULLU SHWAL handicraft and handloom factory where we saw how they handmade these kullu shwals ,Kullu shawls are also crafted in yak's wool, sheep wool, Pashmina, and other handcrafted material.me and my friend purchased 3 shawals from here.
Then our next stop was KASOL If you are up to some adventure, sightseeing and understand the traditions of the local inhabitants, a visit to this place is a blessing.
Kheerganga trek ,parvati valley,Tosh village are top attractions here. Though we were running out of time we decided to visit Kasol separately on our next trip.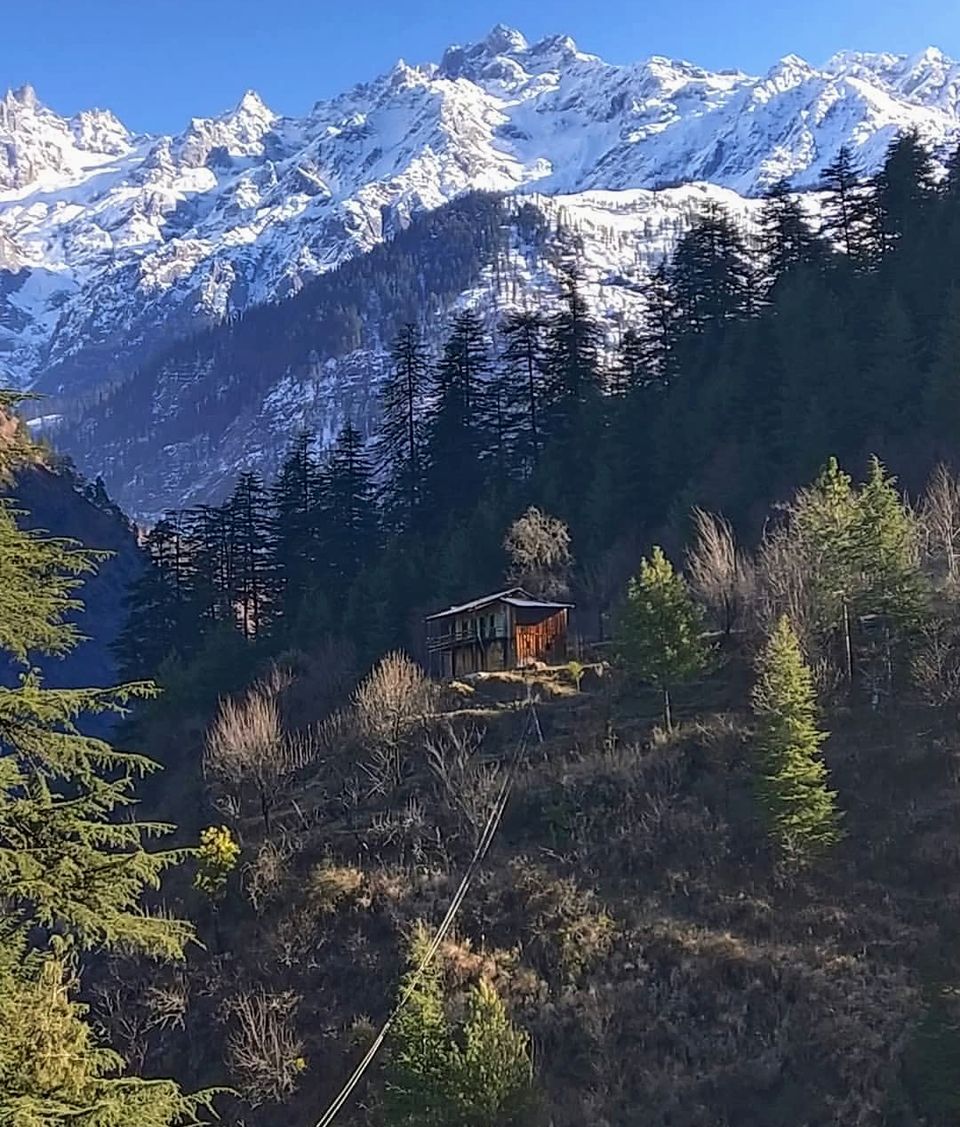 For like one hour we stayed in kasol had some Maggie and then we went out for manikaran
It's a very old Gurudwara and serves a lot of people every day in the langar (which is a must try)You can see a unique combination of extremely hot and cold water flowing together. Also, you can cook rice or something there by just putting it in a piece of cloth and leaving it in the hot spring for 5 minutes.
It was amazing experience visiting Manikaran Sahib & Parvati mandir adjacent to each other .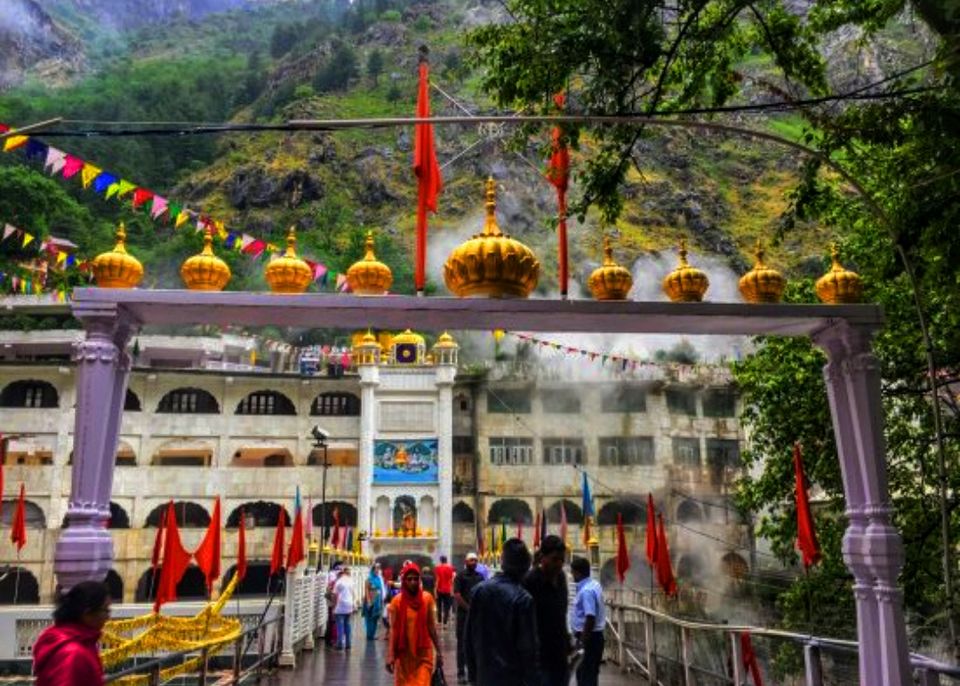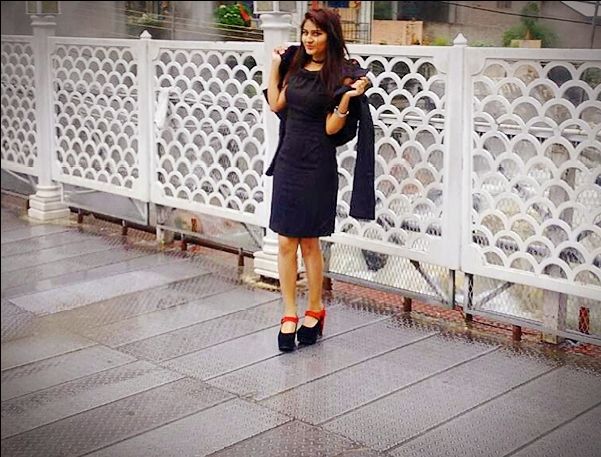 CLUB HOUSE:-
We checked out at 10am leaving our luggage at clock room as our Volvo time was 4pm we went out for club house and tried go karting ,river crossing (which i genuinely enjoyed),and experienced a movie in 7D.it was all and all a fun trip and if u visit such places with your friends it's actually a cherry on the cake.