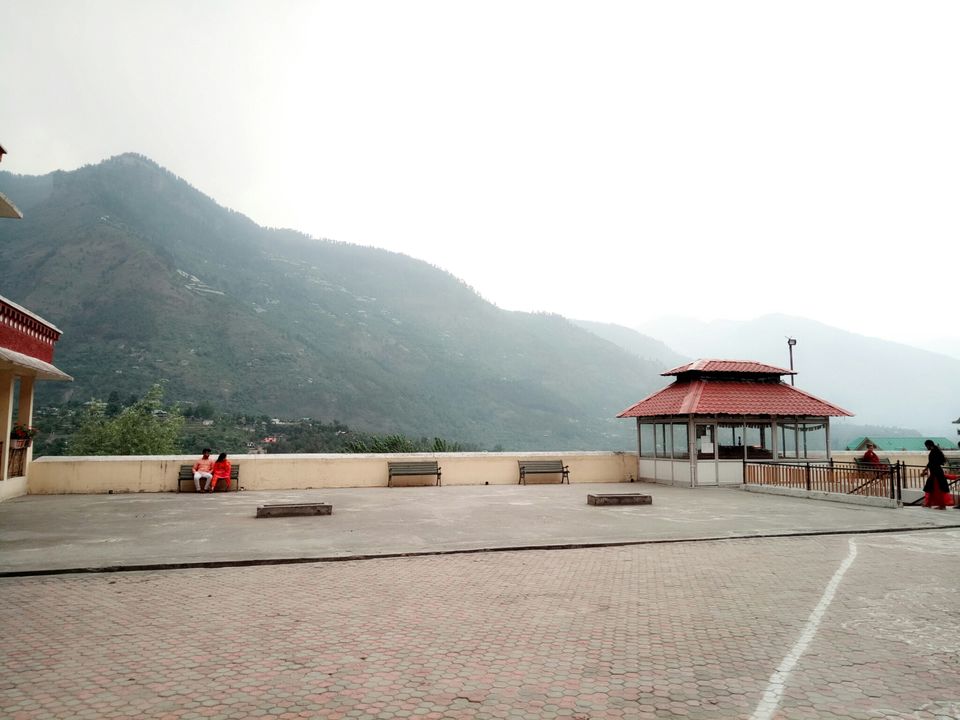 This was my first ever vacation trip for fun and adventure and what could go wrong. I with my one other friend, planned for visting Leh, ladakh for one week in April and booked train from our hometown to Delhi and then flight from Delhi to Leh.
Thanks to the Indian railway, our train reached Delhi late not by 3 or 4 or 5 hrs, but for tiresome 15 hrs. Unfortunately, we had to cancel our flights and as we came so far to Delhi, we decided to go and visit Manali.
So we booked two tickets in a volvo, and a hotel in Manali and started our journey towards the beautiful land of snow, Himachal Pradesh.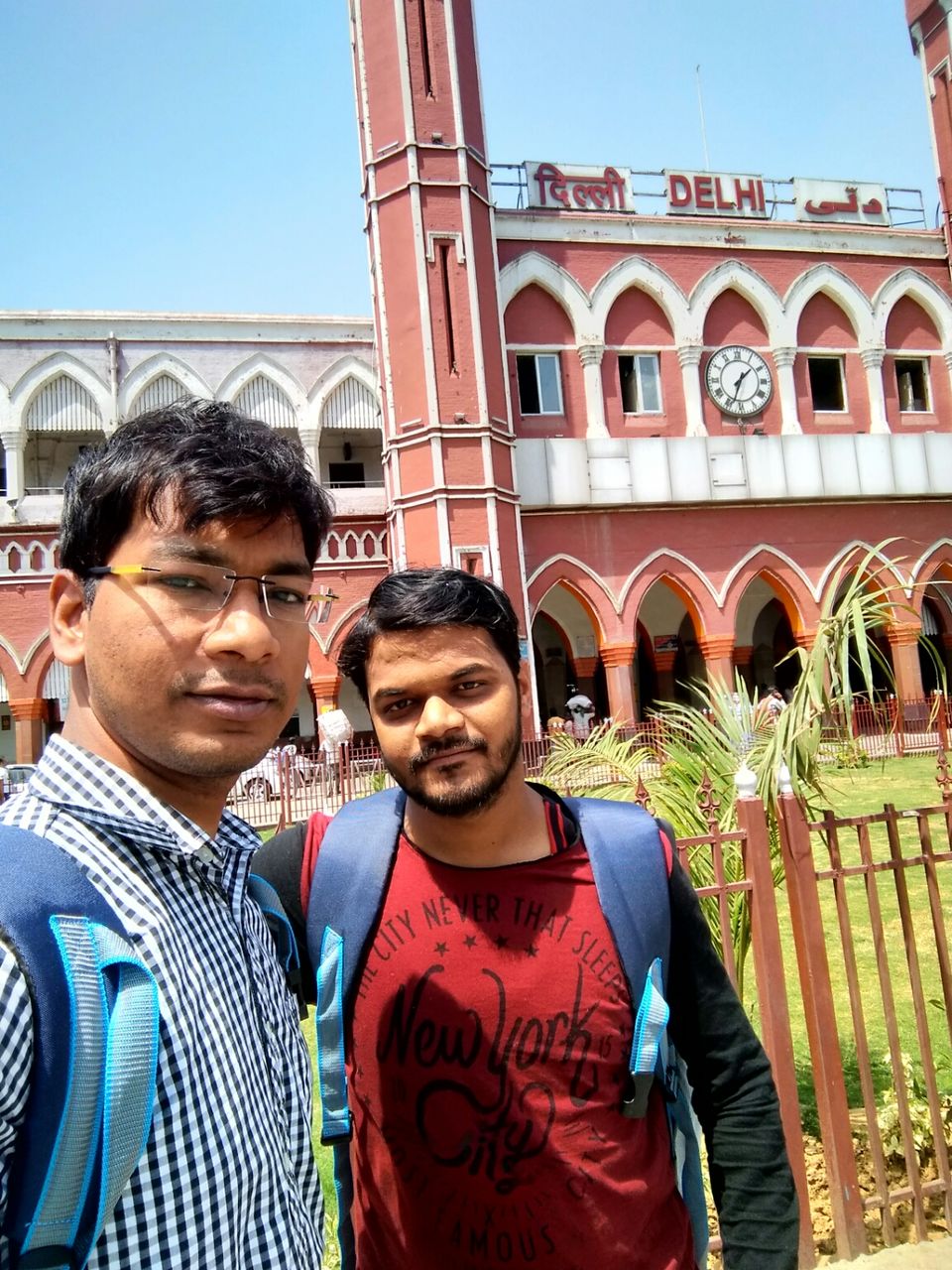 We were a bit unhappy that we had to cancel our flights to Leh, due to train late problem but when we reached Mandi in the morning and started to feel the cold in the month of April and after reaching Kullu as we saw the mountain tops covered with snow, all our sadness faded away. The beauty of the snow covered mountains and the landscape, were just amazing and wonderful.
This was my first time visit to a snow covered area so you can imagine my excitement.
We reached Manali at around 10 am, booked a taxi and went to our hotel,Hotel Mahavir.
In evening, we went to Manali local Market and did some shopping.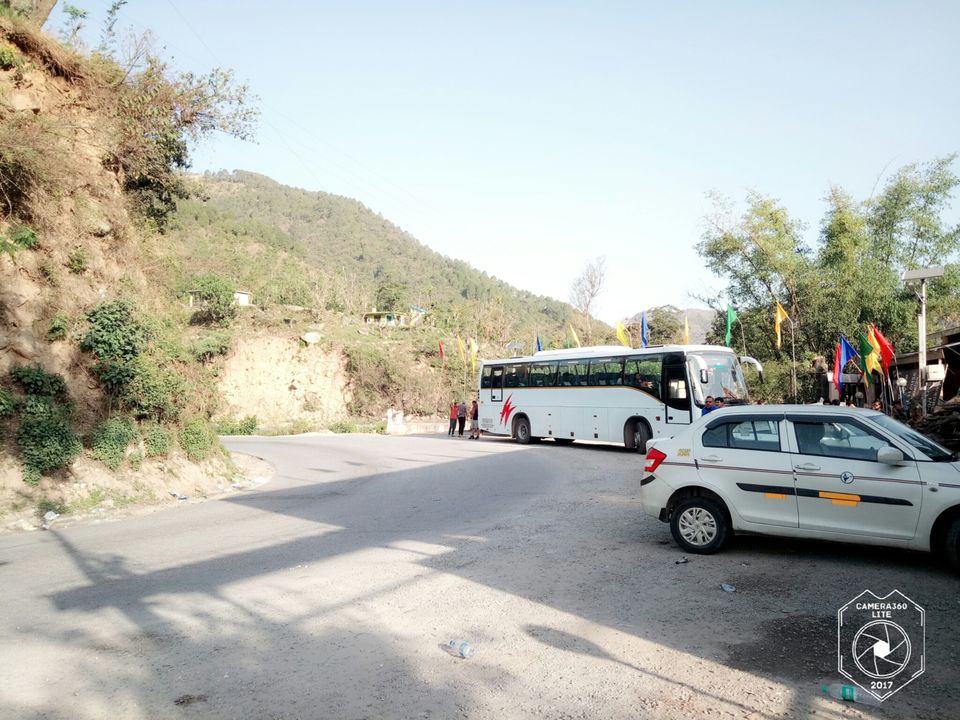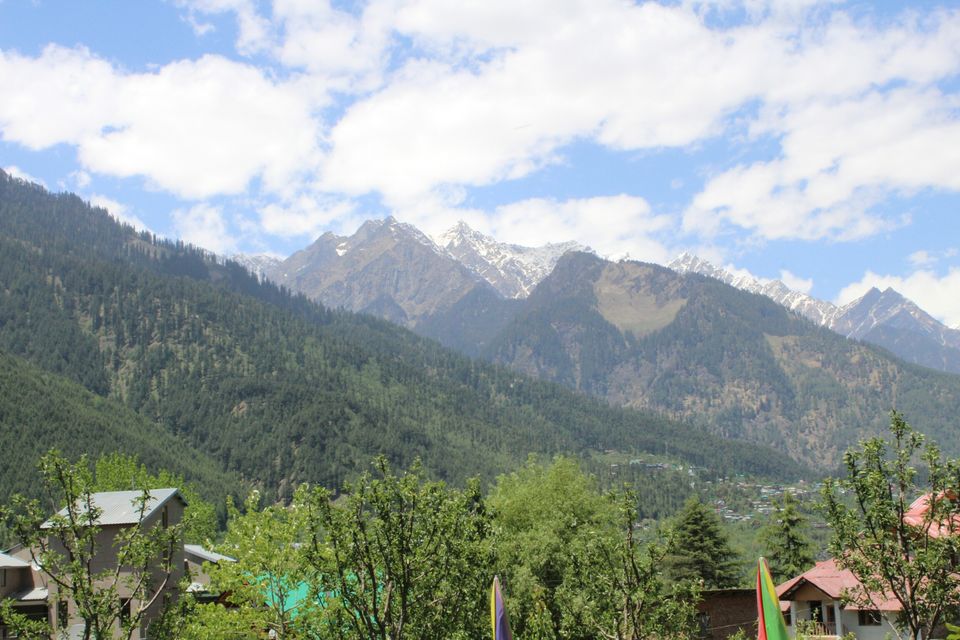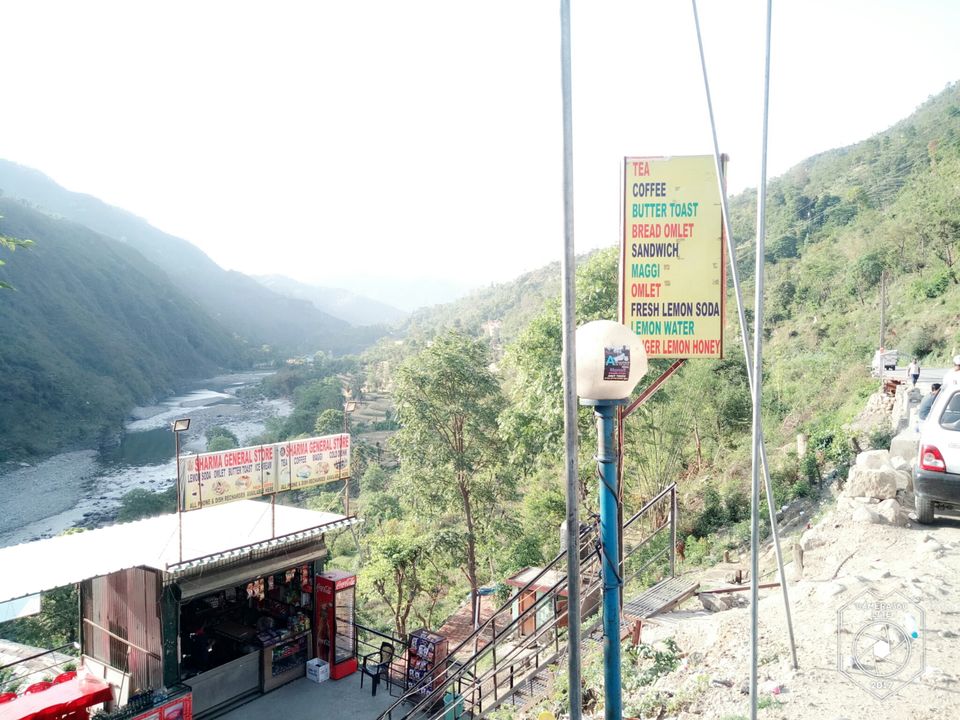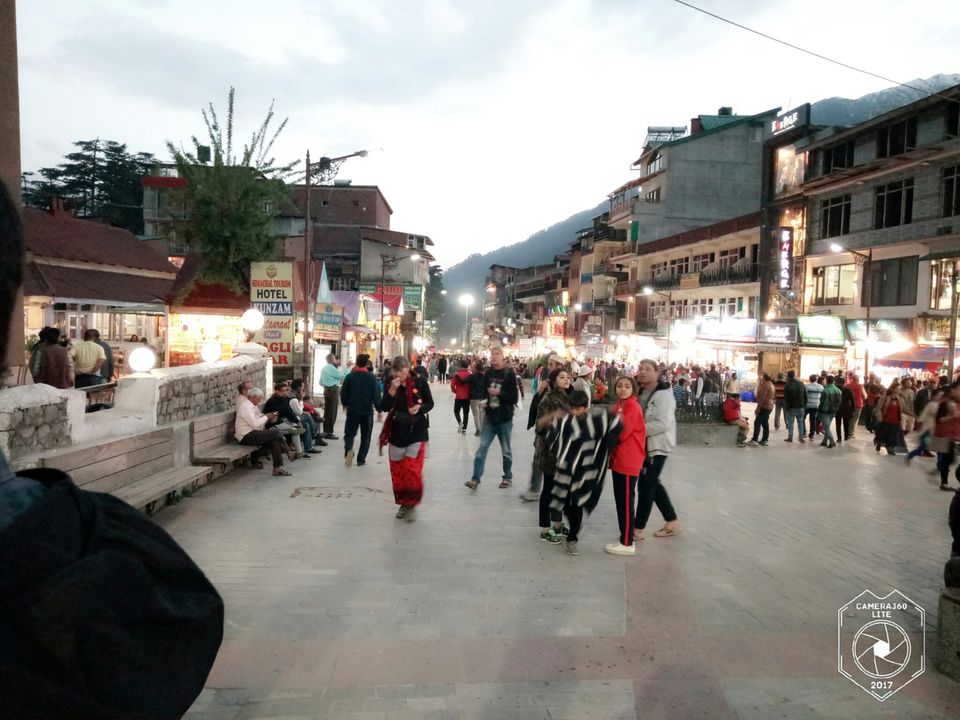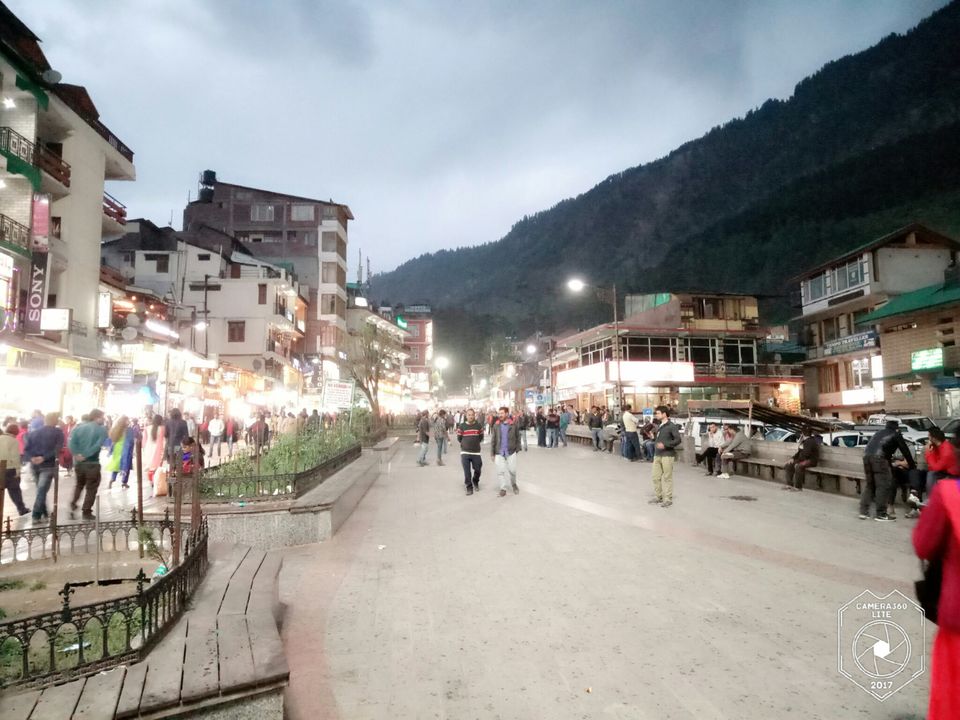 On the third day, we booked a private taxi and visited the wonderful solang valley. For me, experiencing so much cold in the month of April was truly amazing as i am from Odisha, and the summer there is just harsh.
There were many options for adventure activities like snow bike, paragliding, rope way, and many more.
After enjoying there for around 2 hrs and taking some pictures we had our lunch there we departed.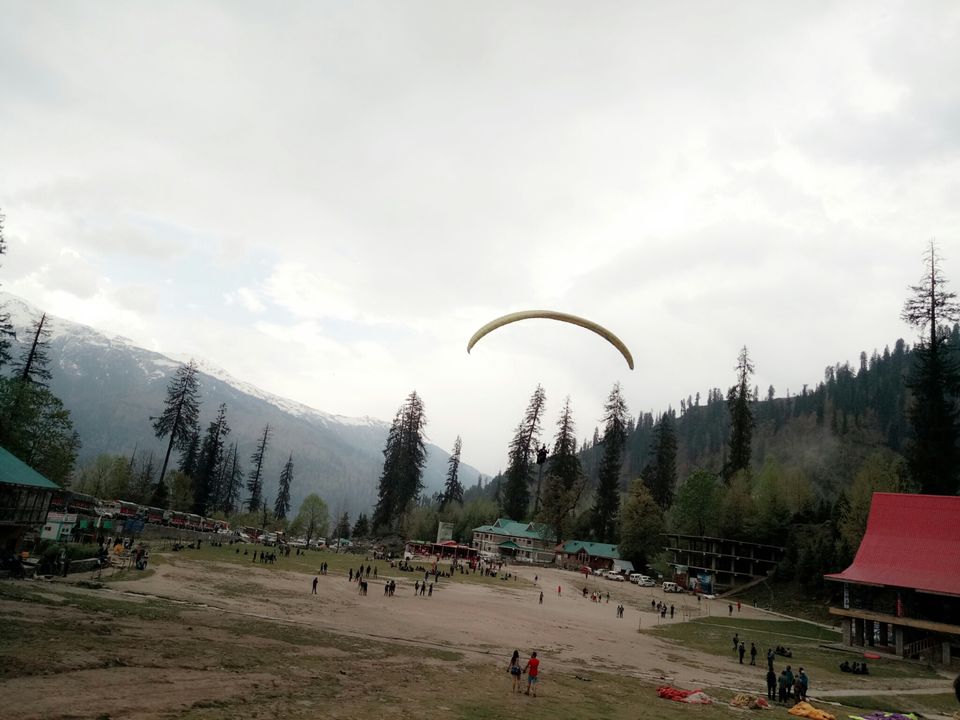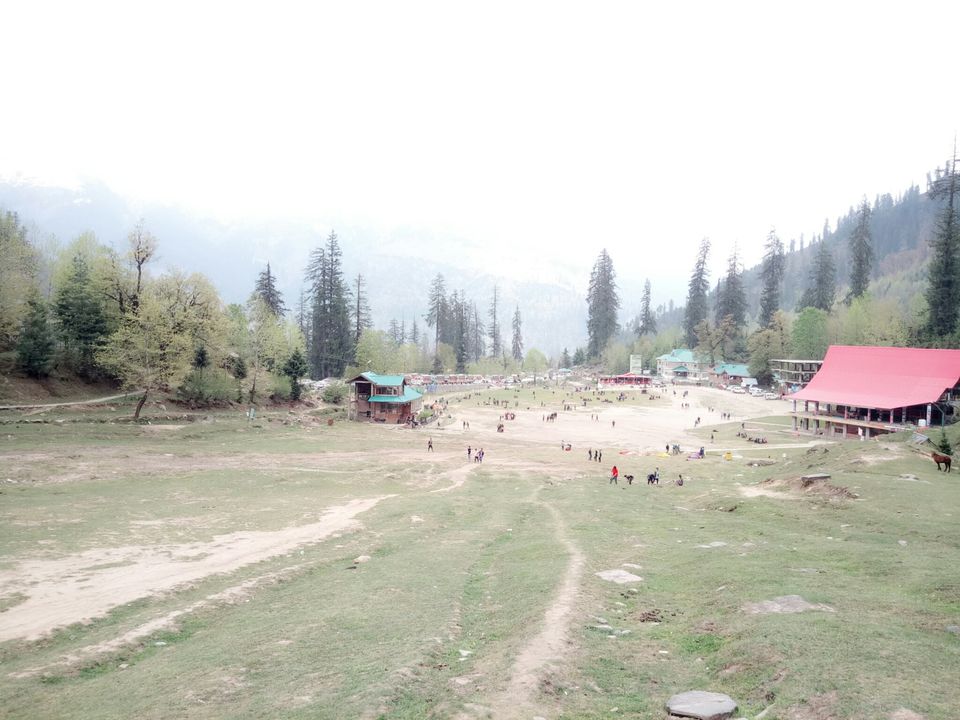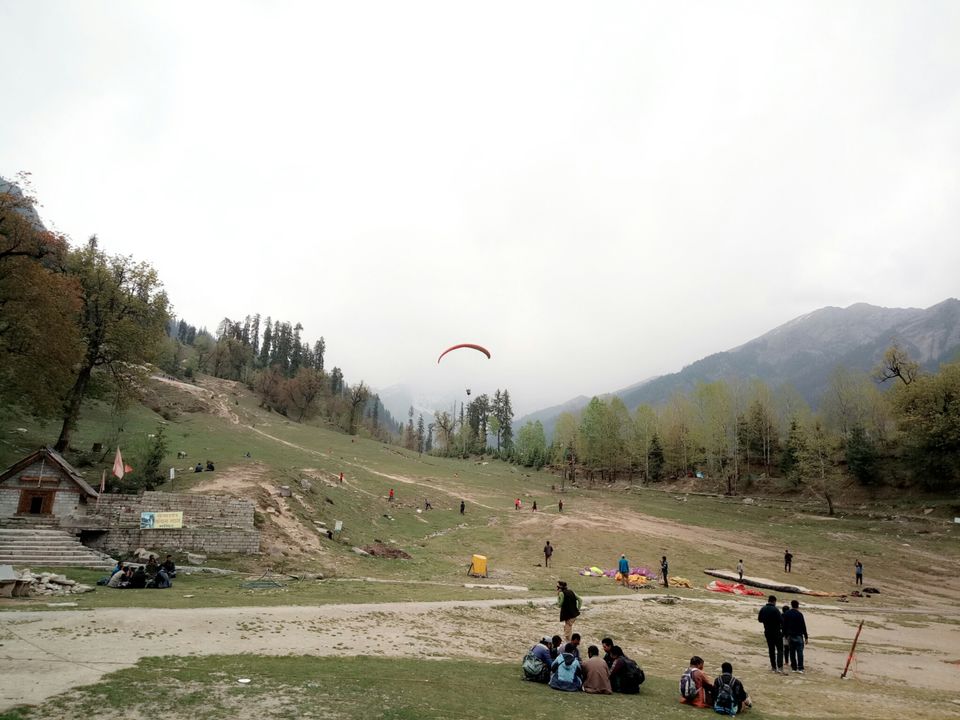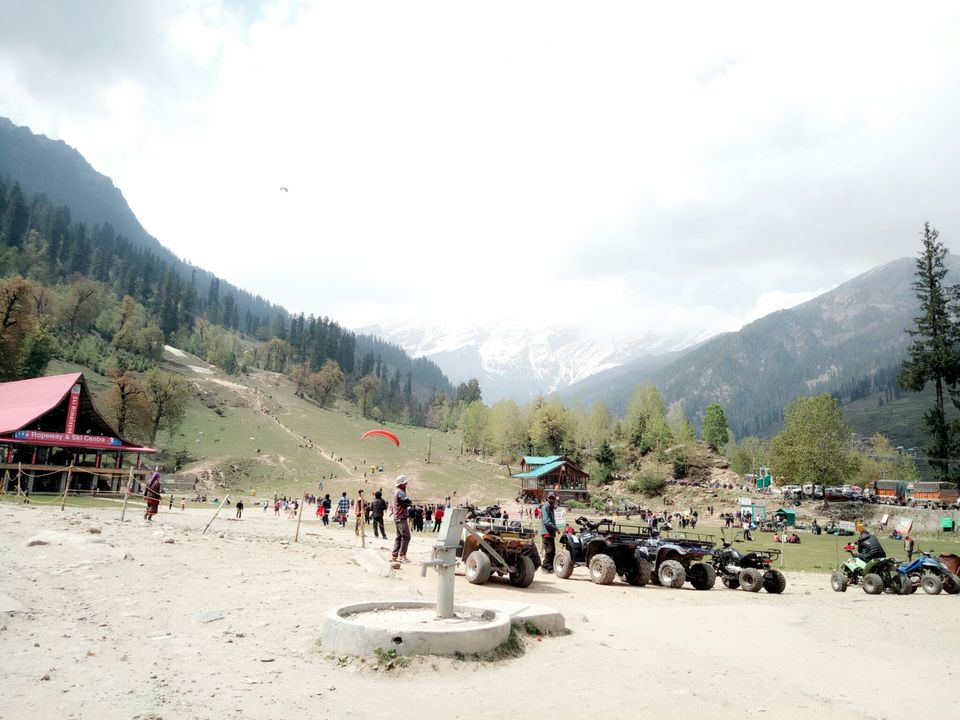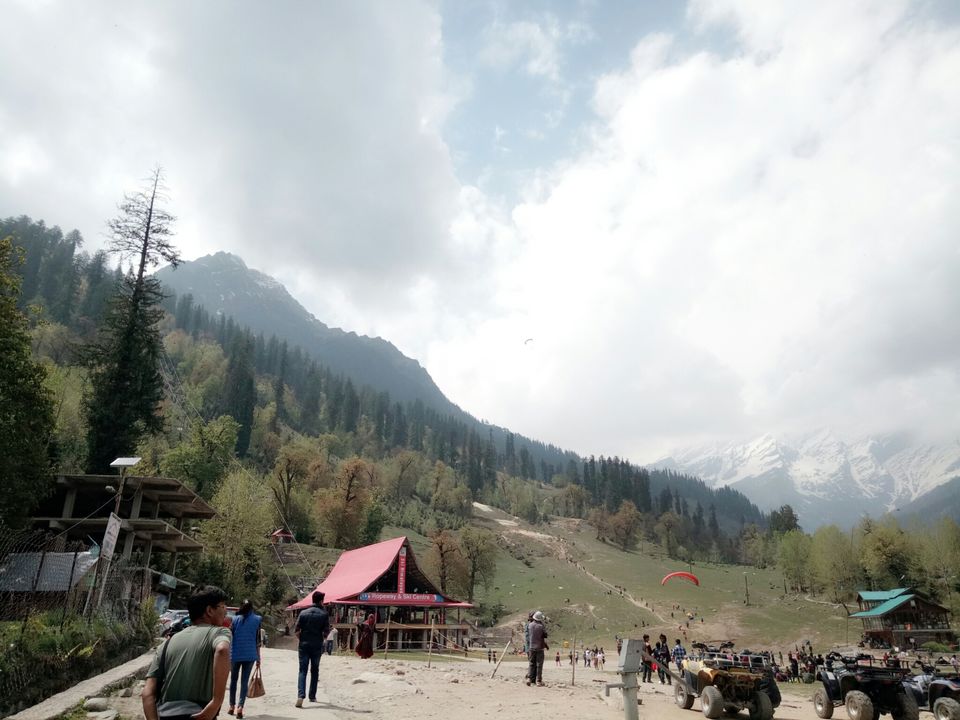 After returning from Solang valley, we reached Gulaba. There we went to the top covering some distance on foot and then rented a horse for the remaining distance.
The view from the top was truly a treat to the eyes. Surrounded by beautiful mountain tops, i can never forget that view.Words can't be enough to express the beauty and the feeling inside us. You can only know when you yourself will see it.
Then we returned from Gulaba and went to Manali van-vihar, where you can enjoy the beautiful views of the Beas river.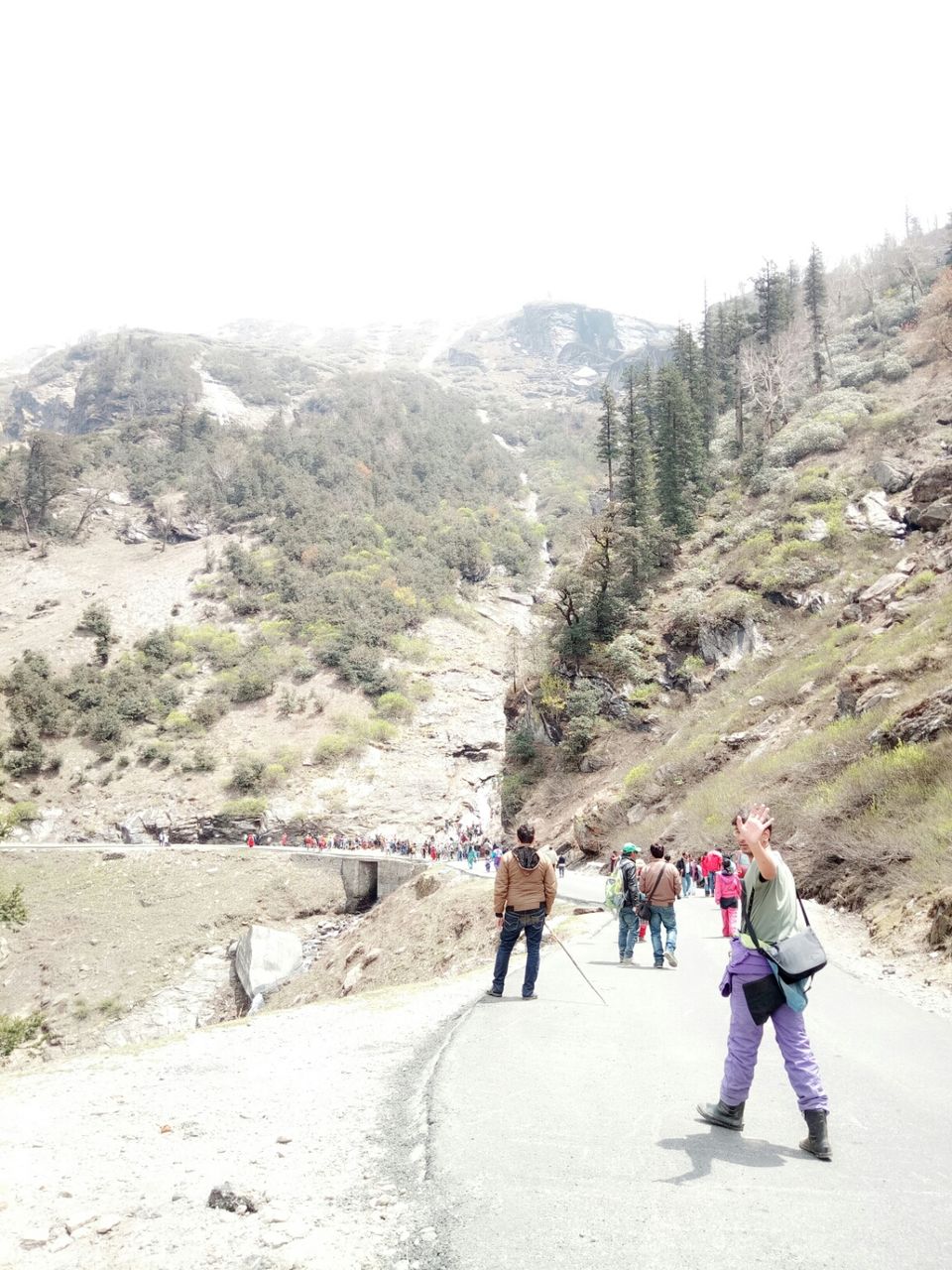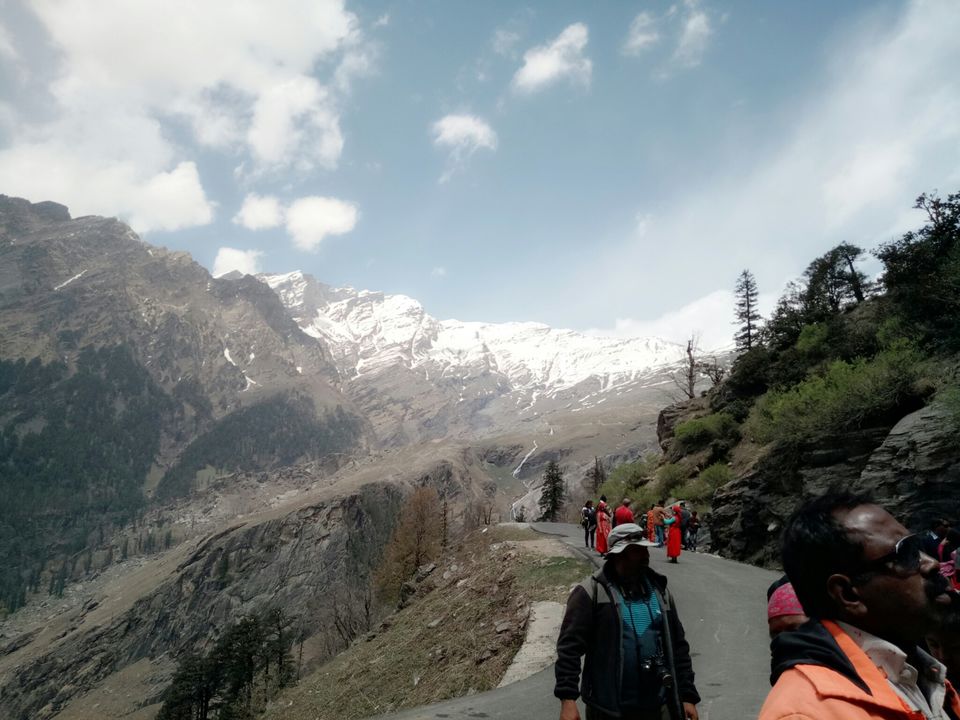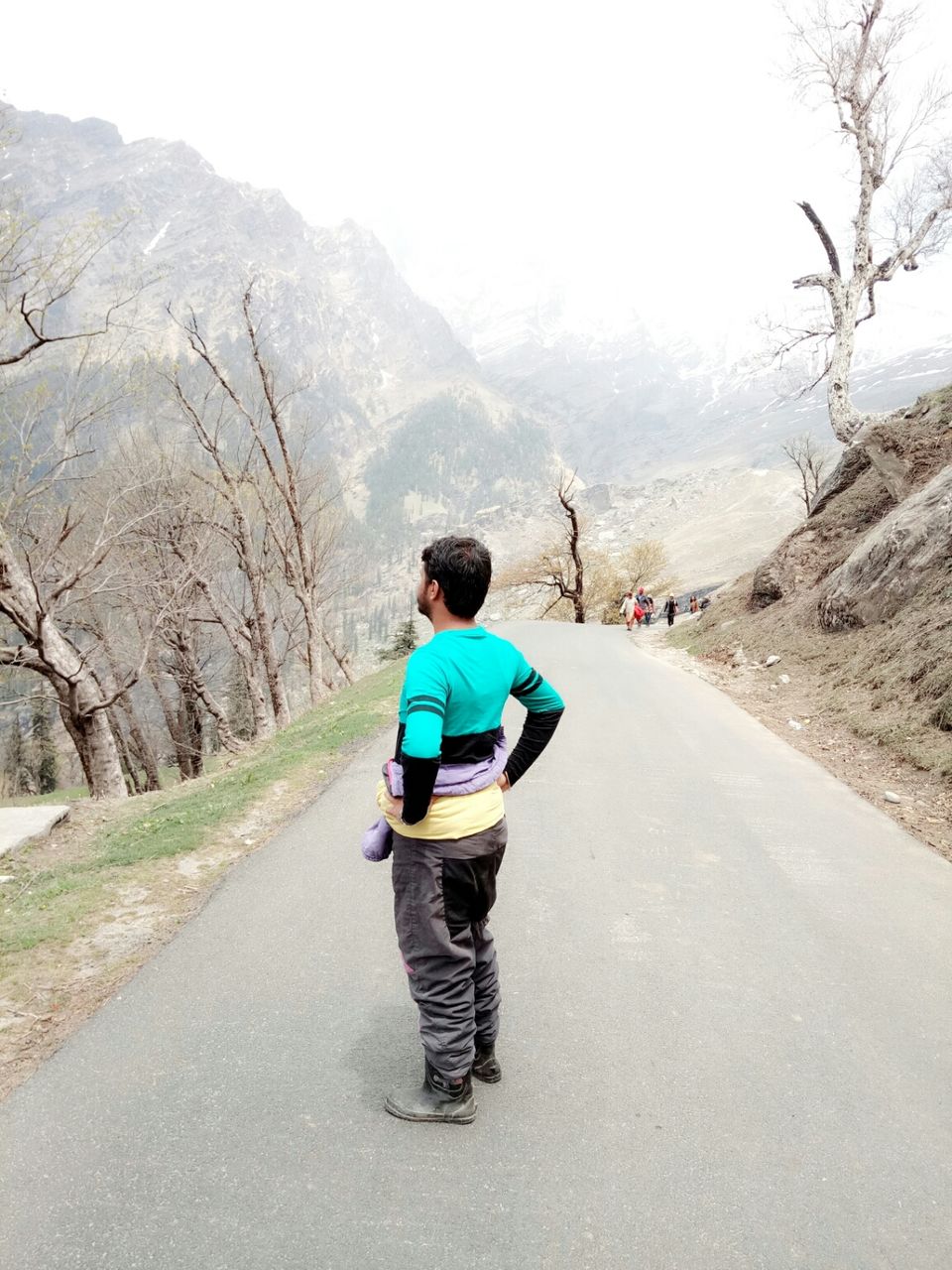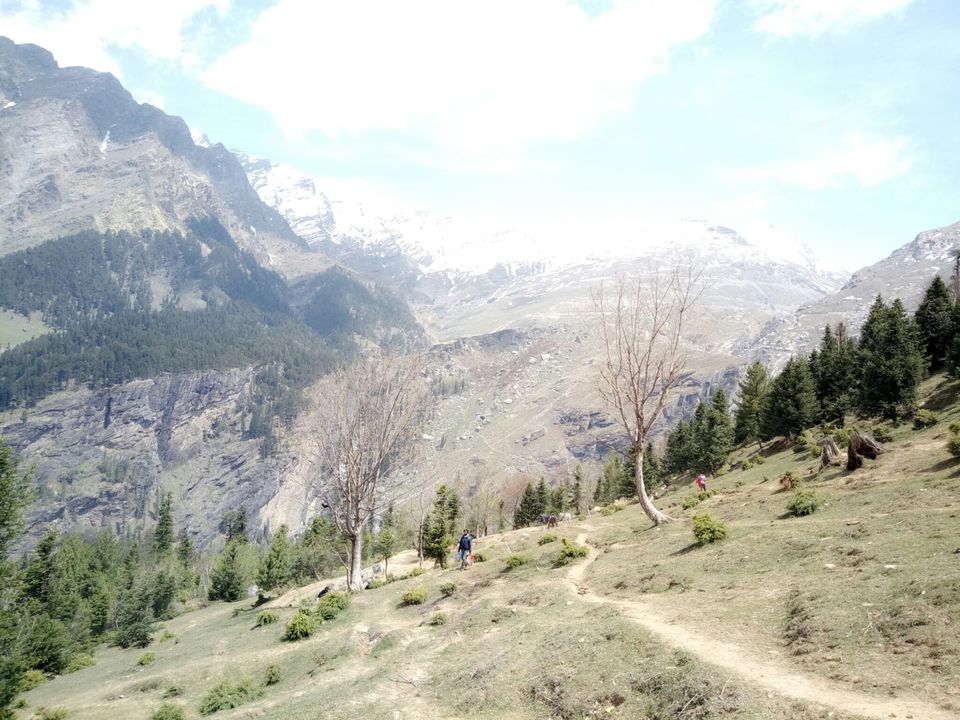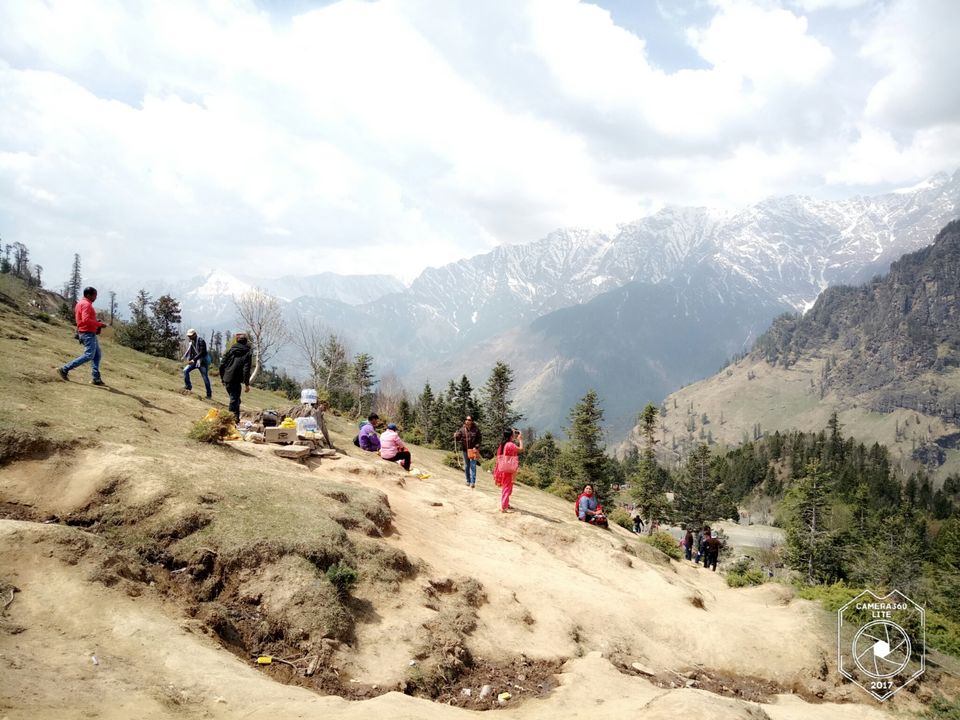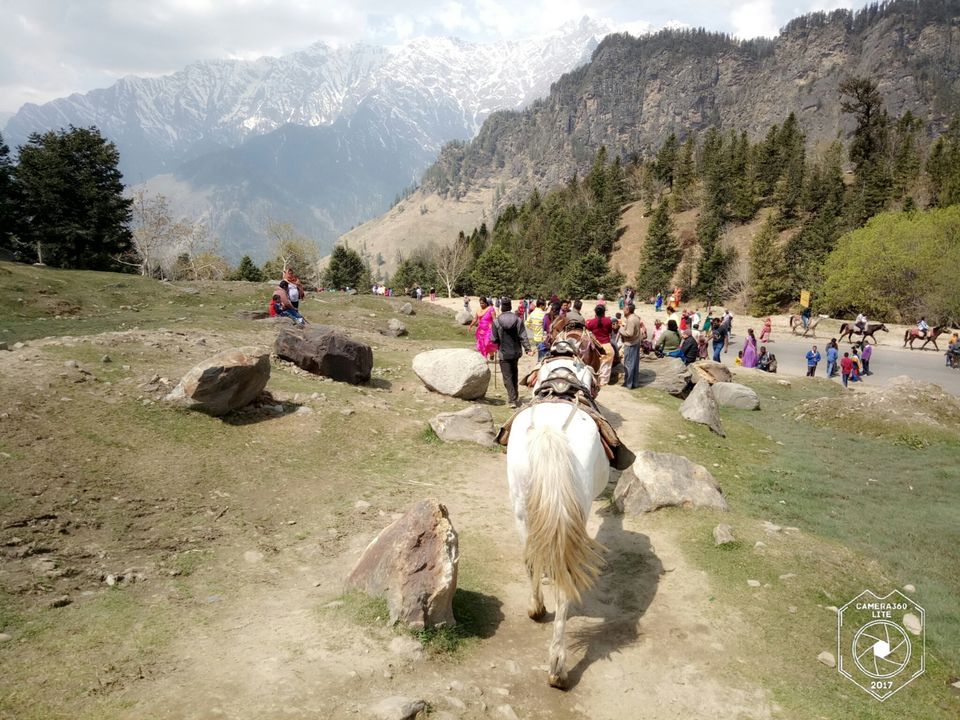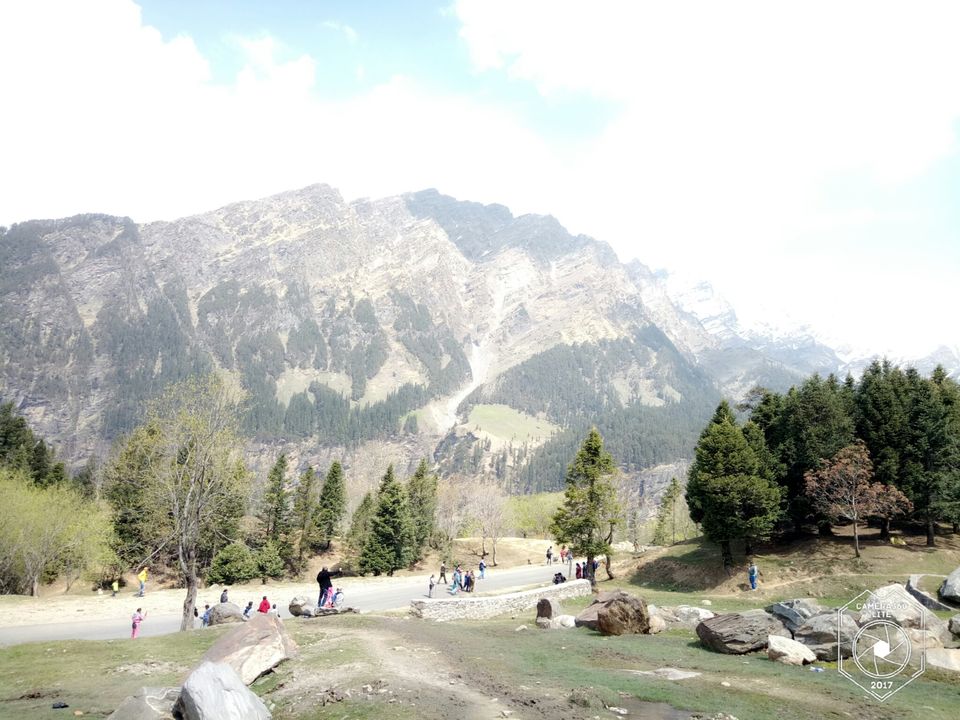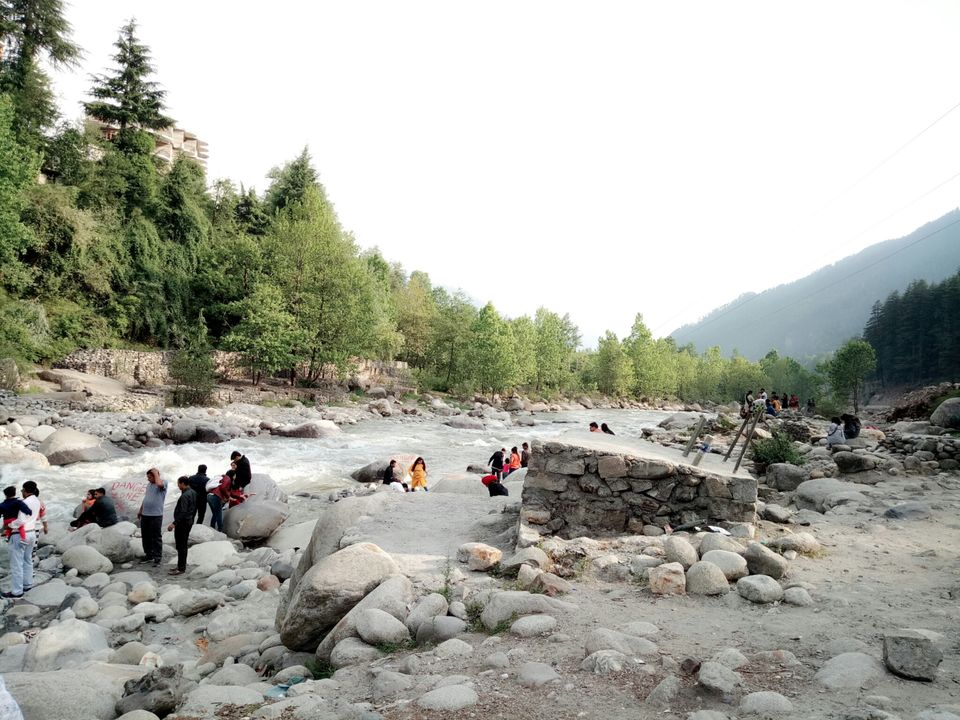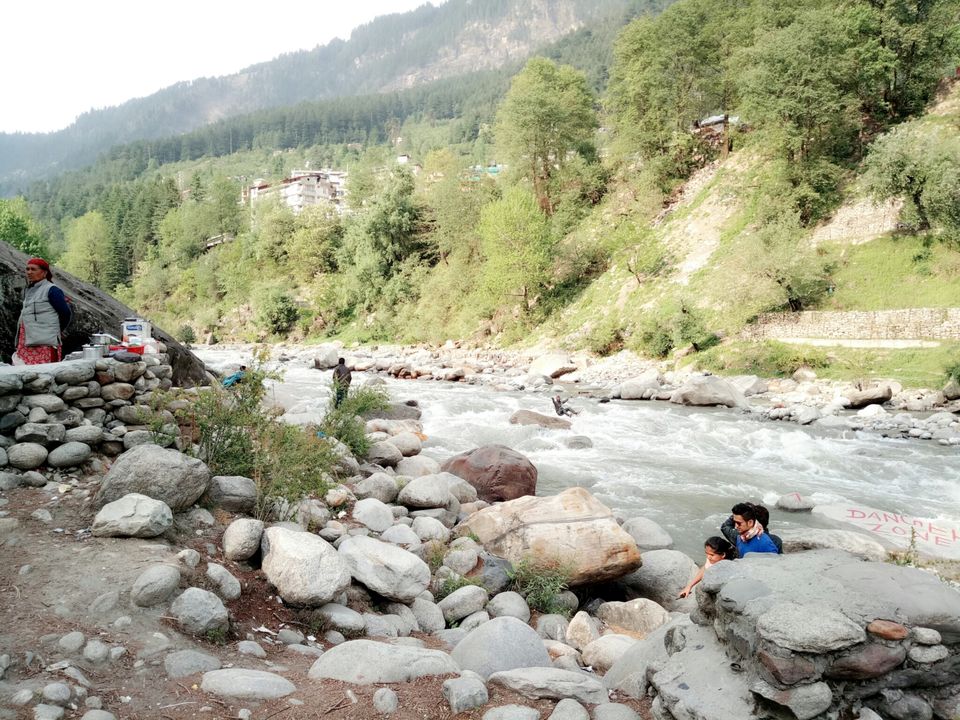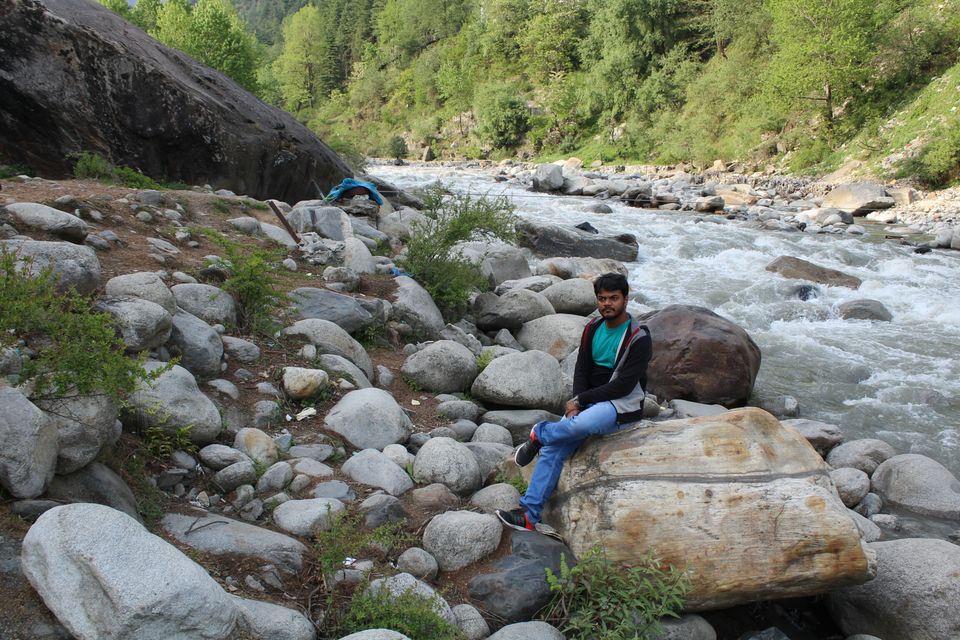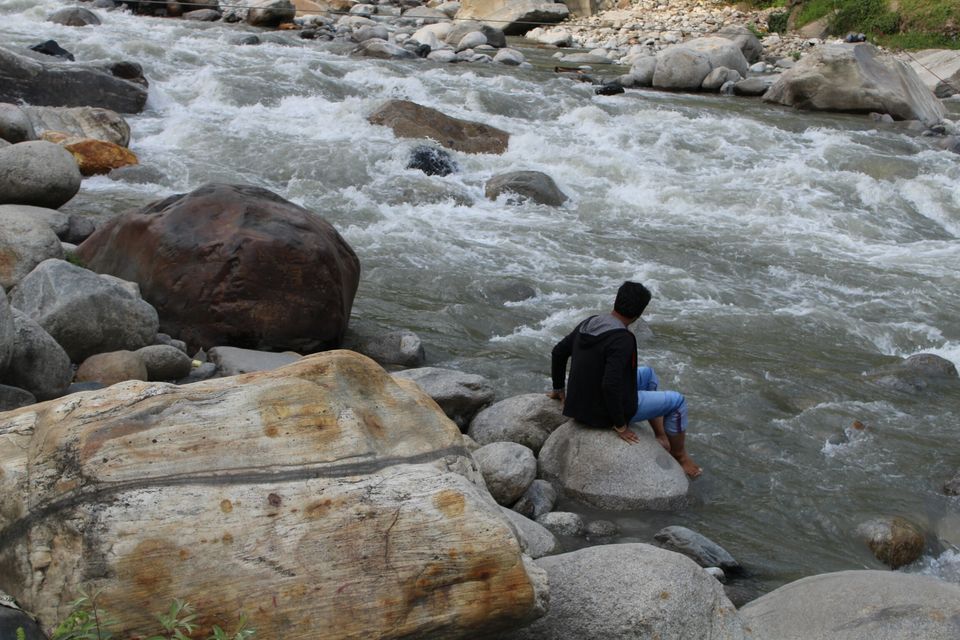 Day 4 was the day for some true adventures.
We went to Kullu, which is around 50 kms from Manali.
Our taxi driver insisted us that if we want to try rafting and paragliding then Kullu is much better option than Manali.
So we went for paragliding first. The rate for paragliding was 3500 per head but after some bargaining, he agreed at 3000.
Then we went to the mountain top on jeep which was the starting point of paragliding at around 1 km height from the ground. We were little nervous to jump from such height but some great has said, "Darr ke aage jeet hai...".
So we jumped from the top( with the paragliding expert, off course) and then we enjoyed the best 10 minutes of our lives. It was truly amazing and a wonderful feeling. It was like an 'achievement unlocked' in our life.
Then we landed at the landing point and from thereon we went for rafting.
Rafting charge was 3000 per head for 9 kms on Beas river but he agreed at 2500 per head.
Putting on the safety jacket, we started from the starting point and then what happened was really fantastic. The feeling of the heavy current and bone chilling cold water, was amazing.
Then after rafting, we returned to Manali, and on the way we did some shopping at Kullu, visited a Buddhist Monastery and Naggar castle.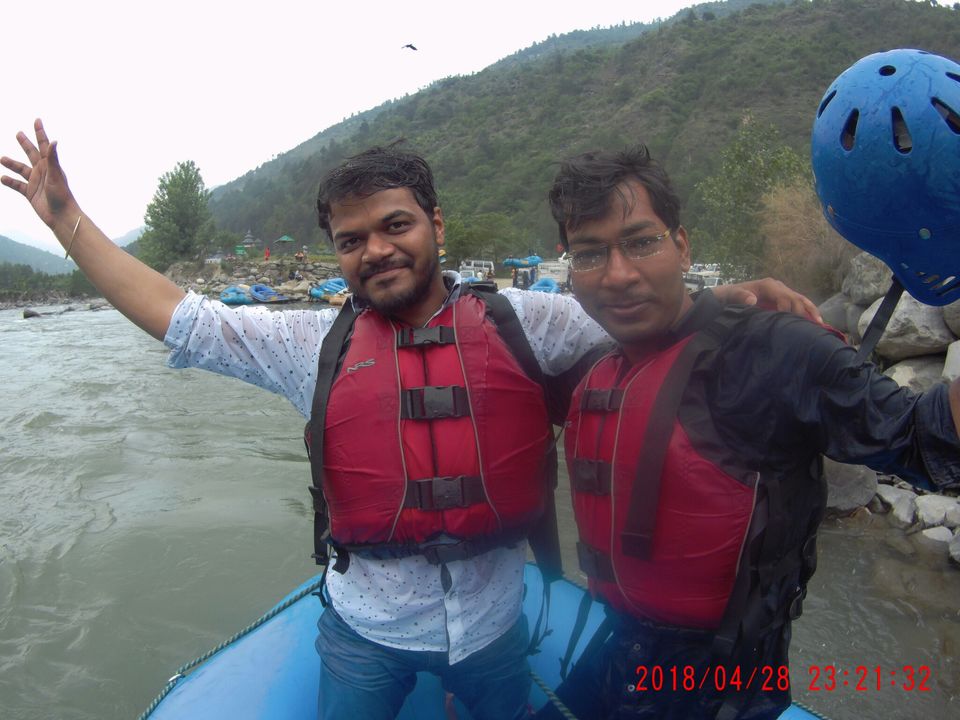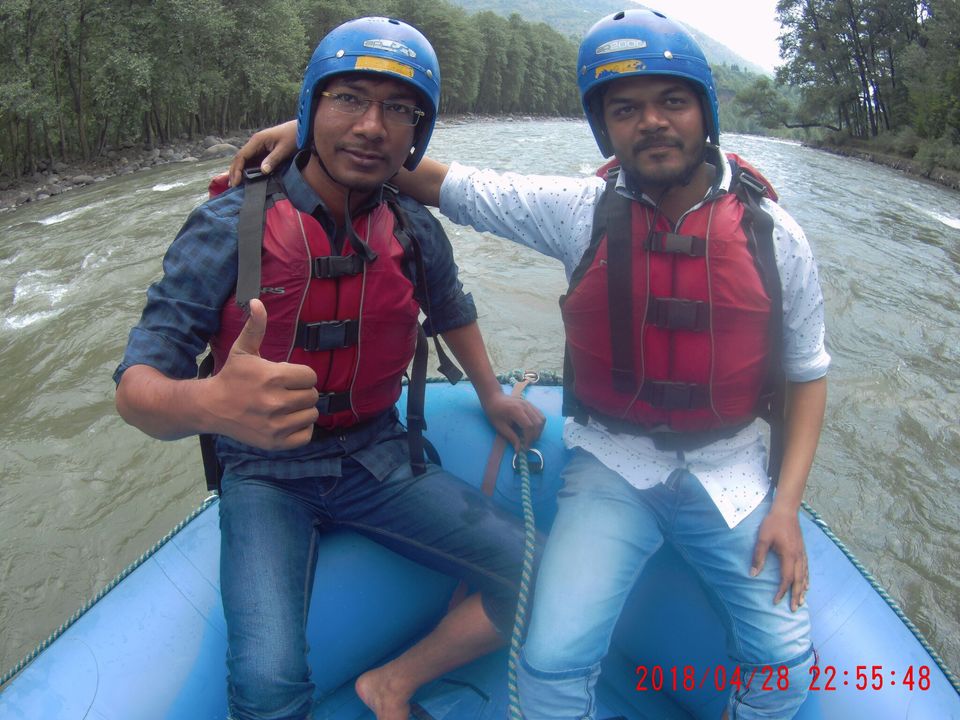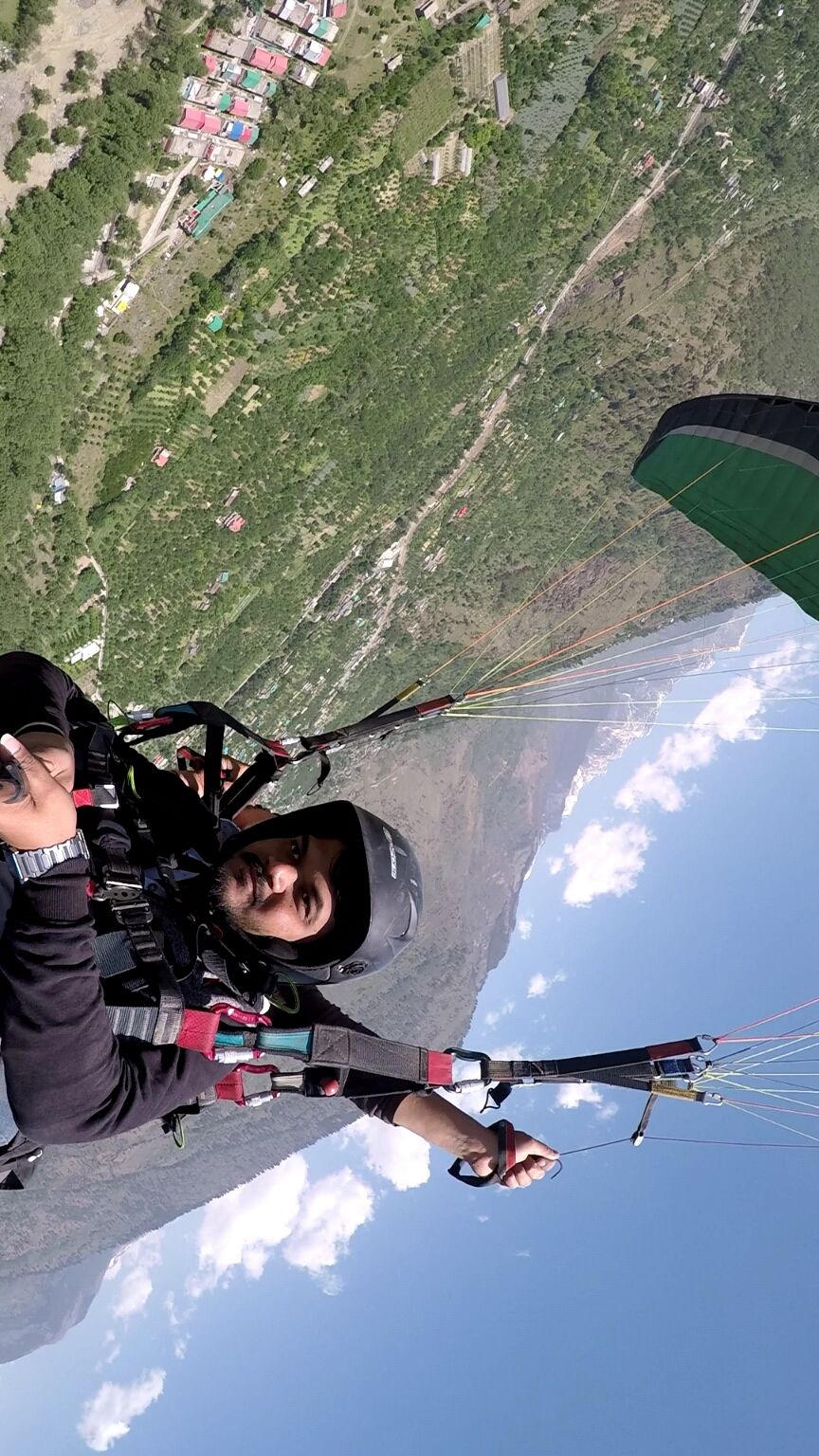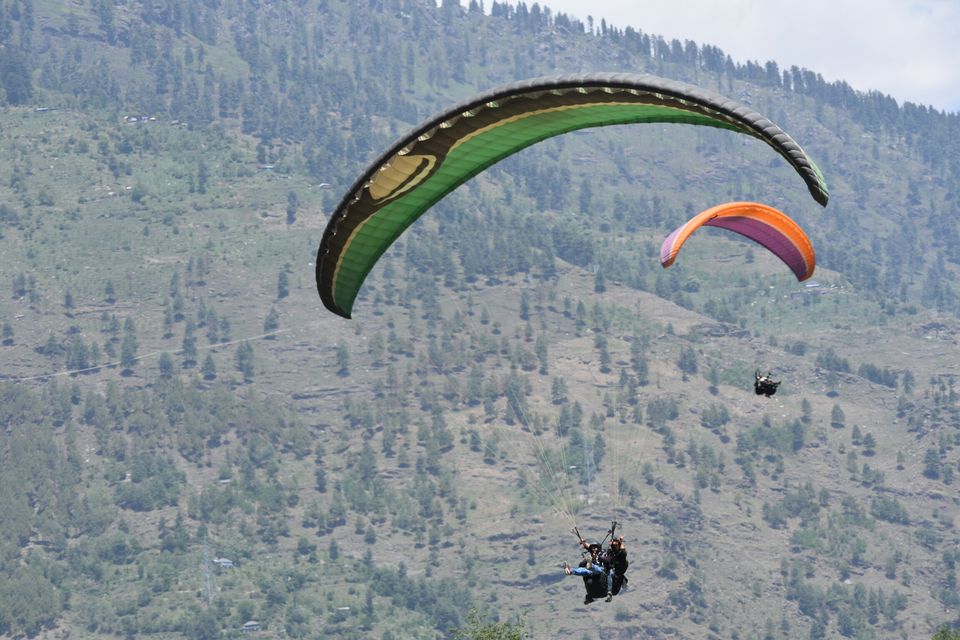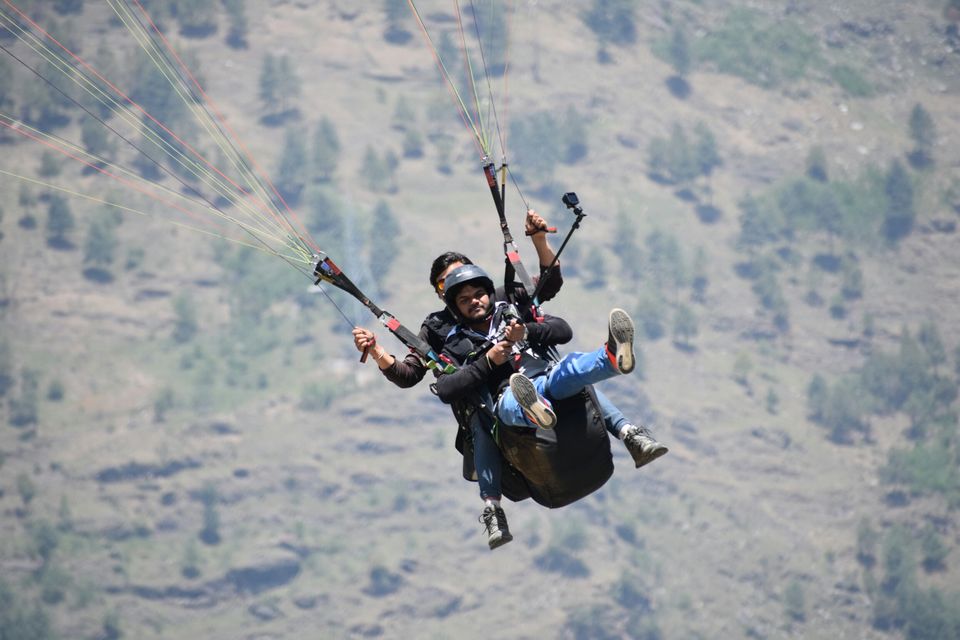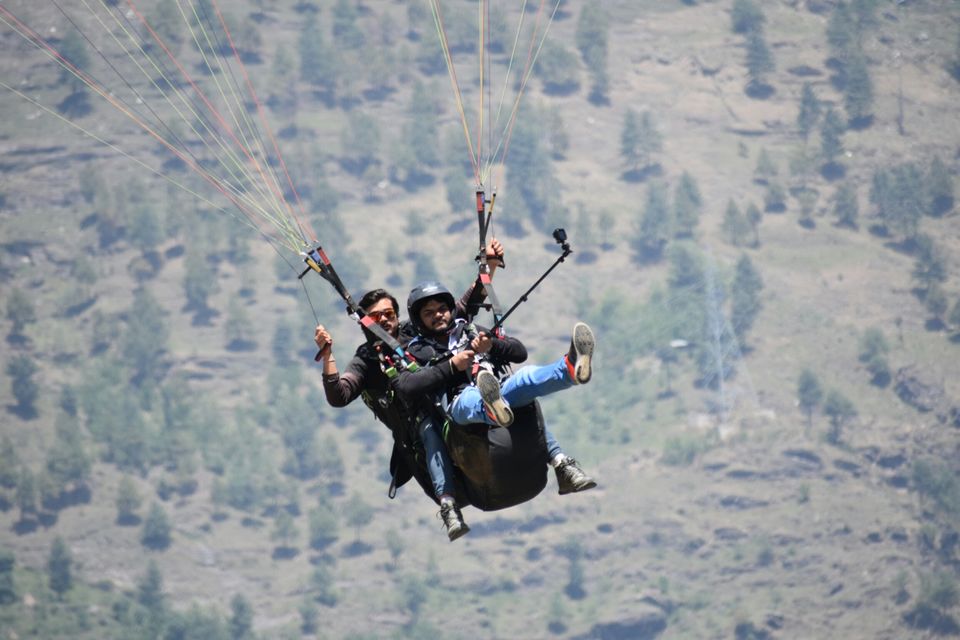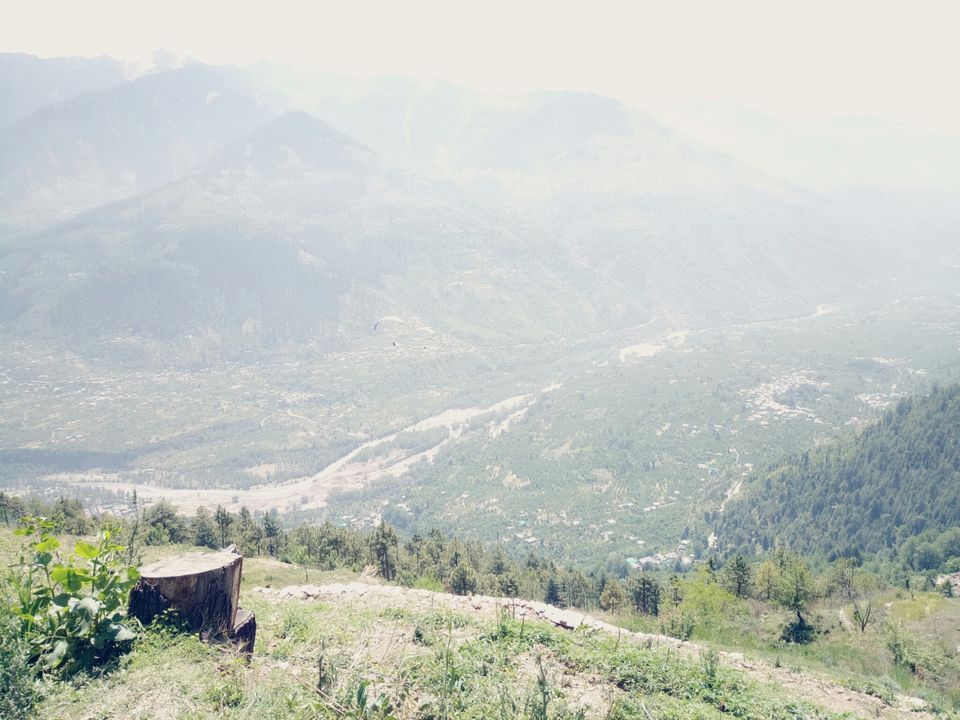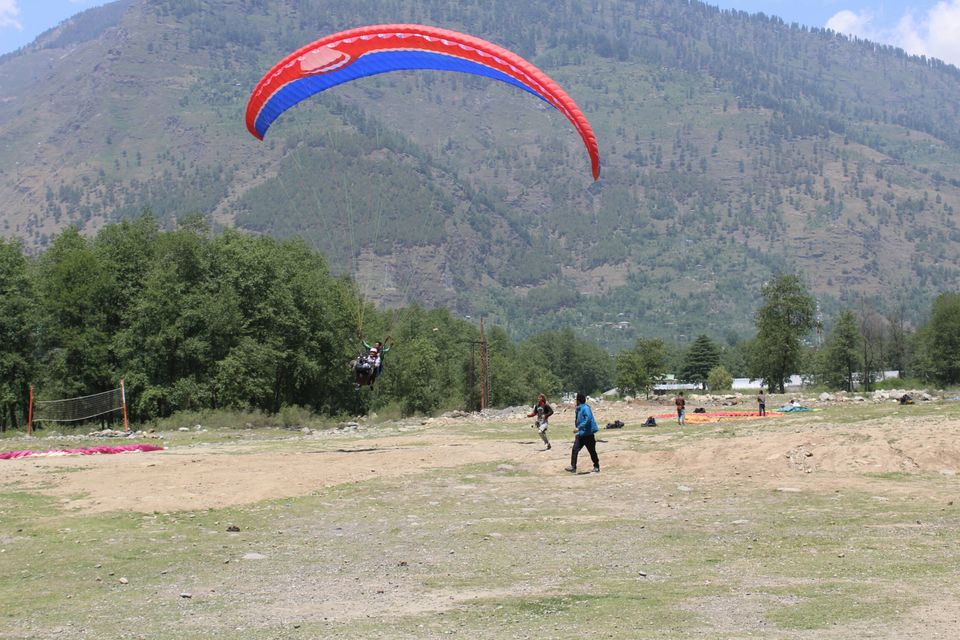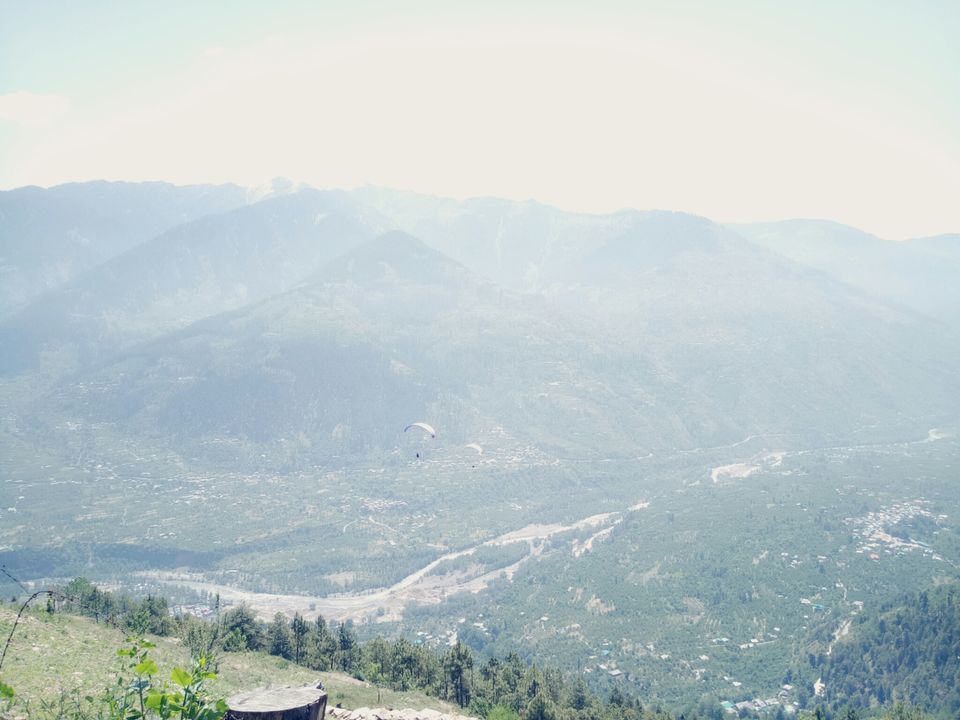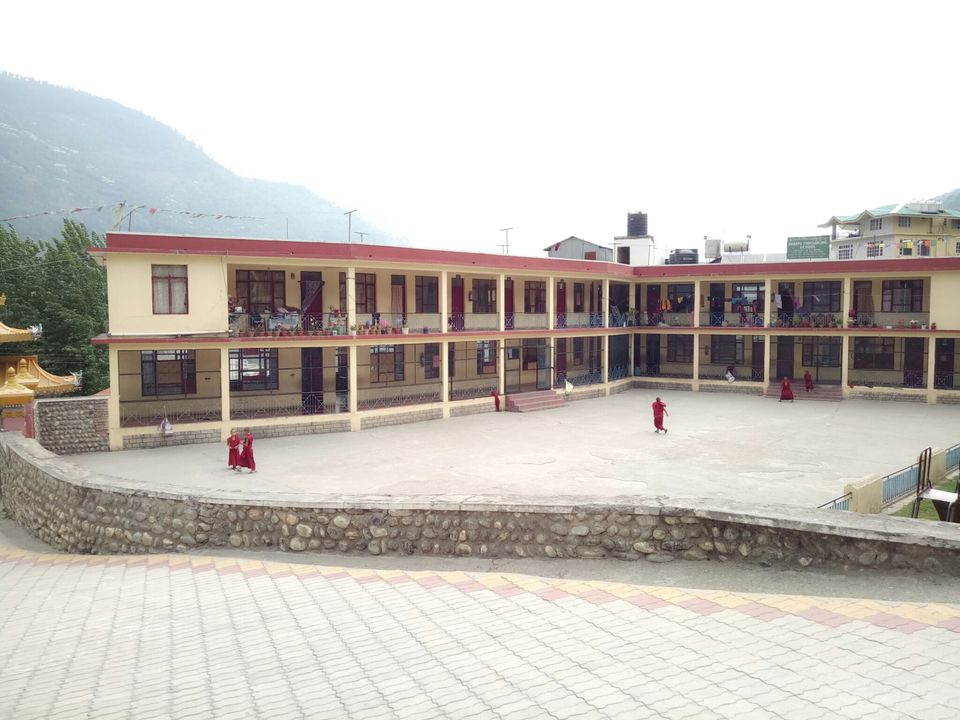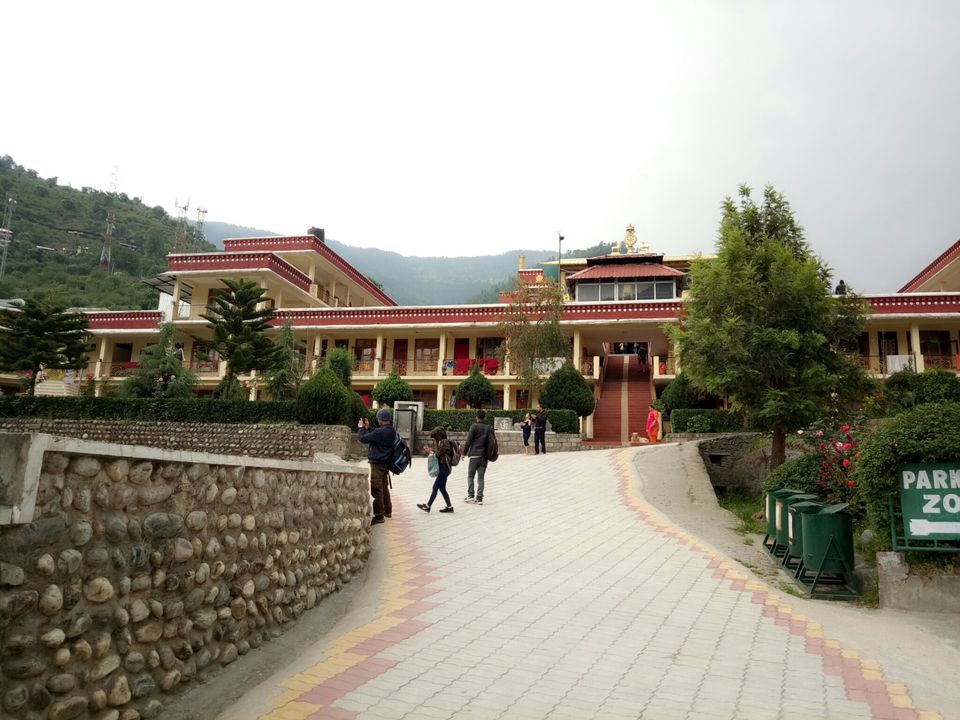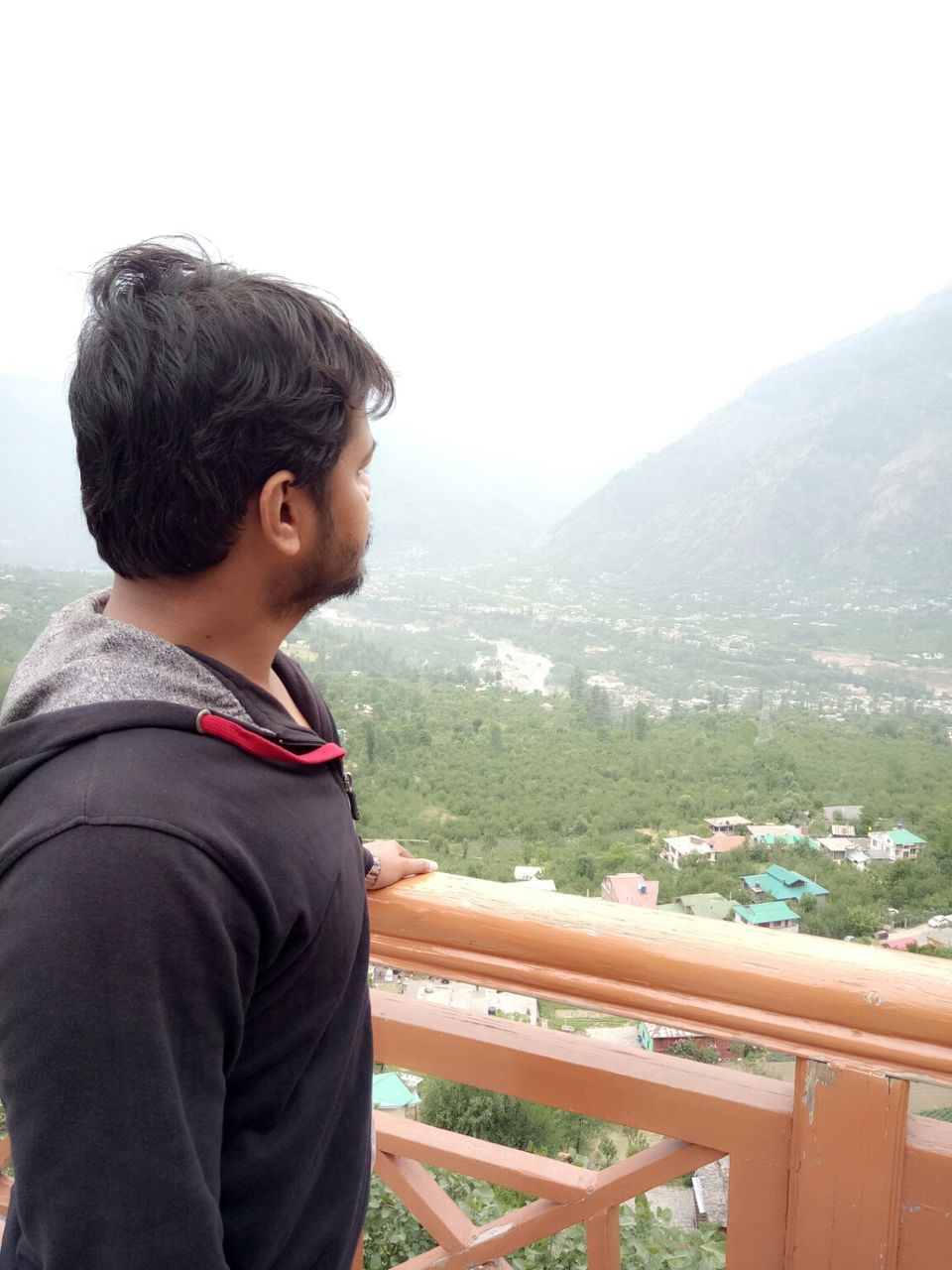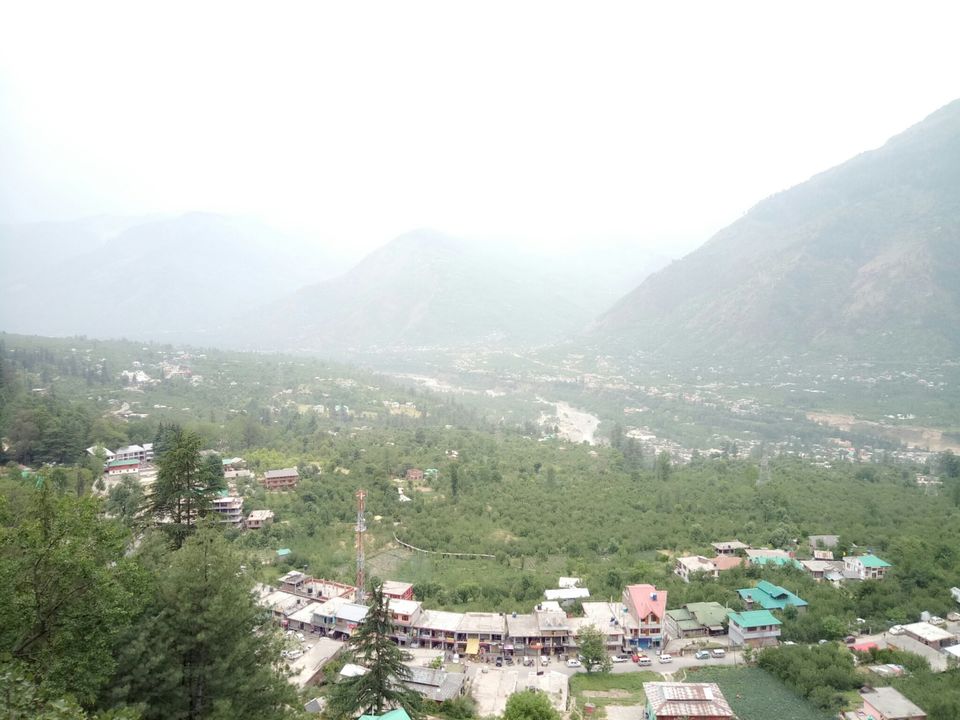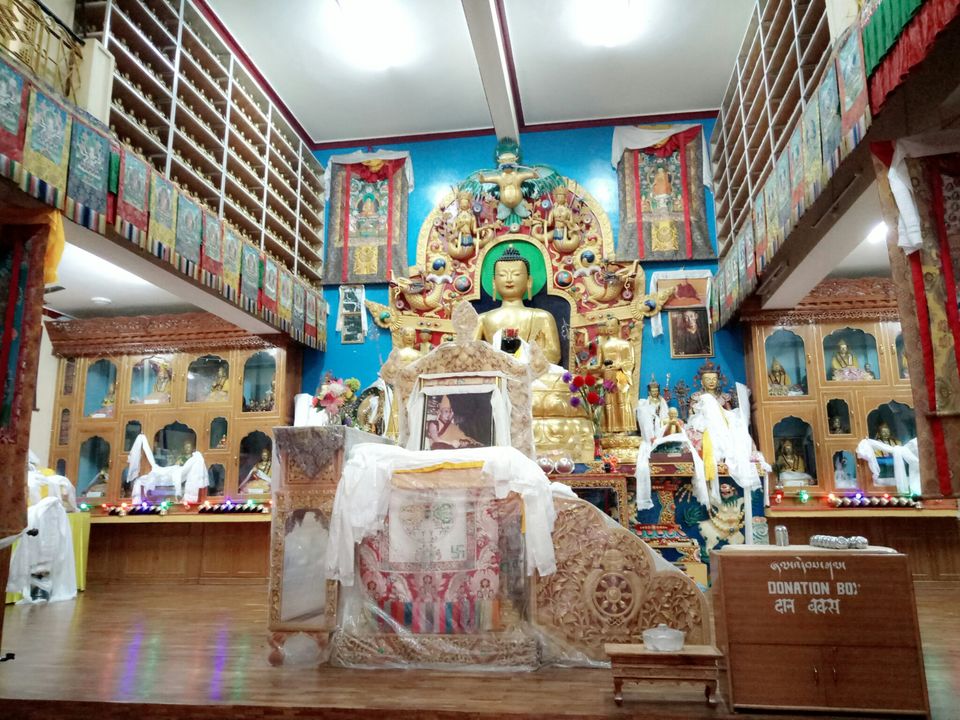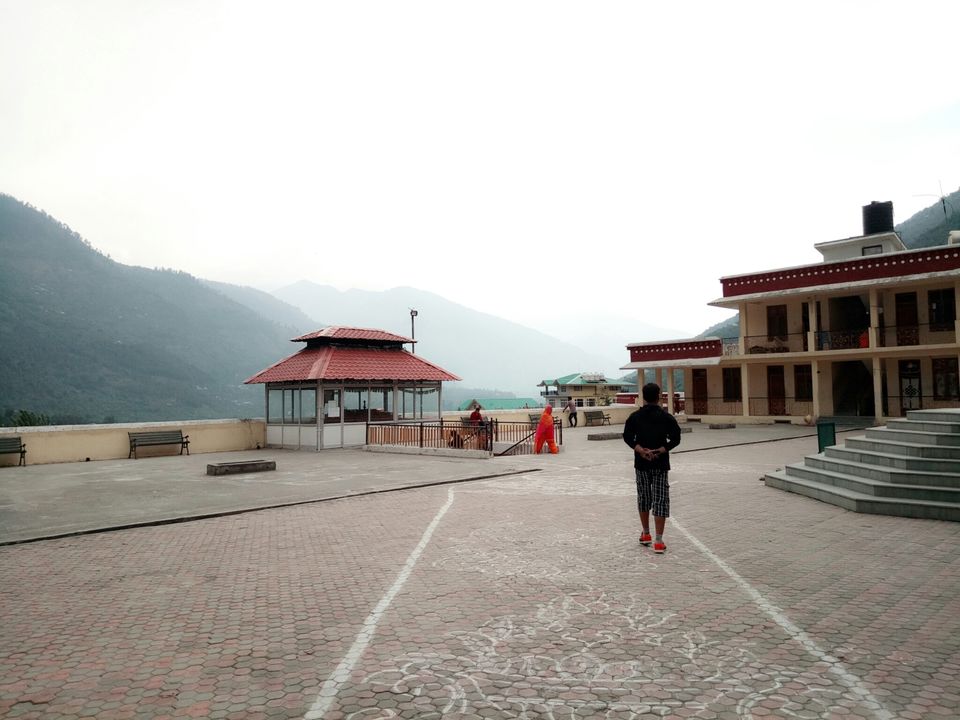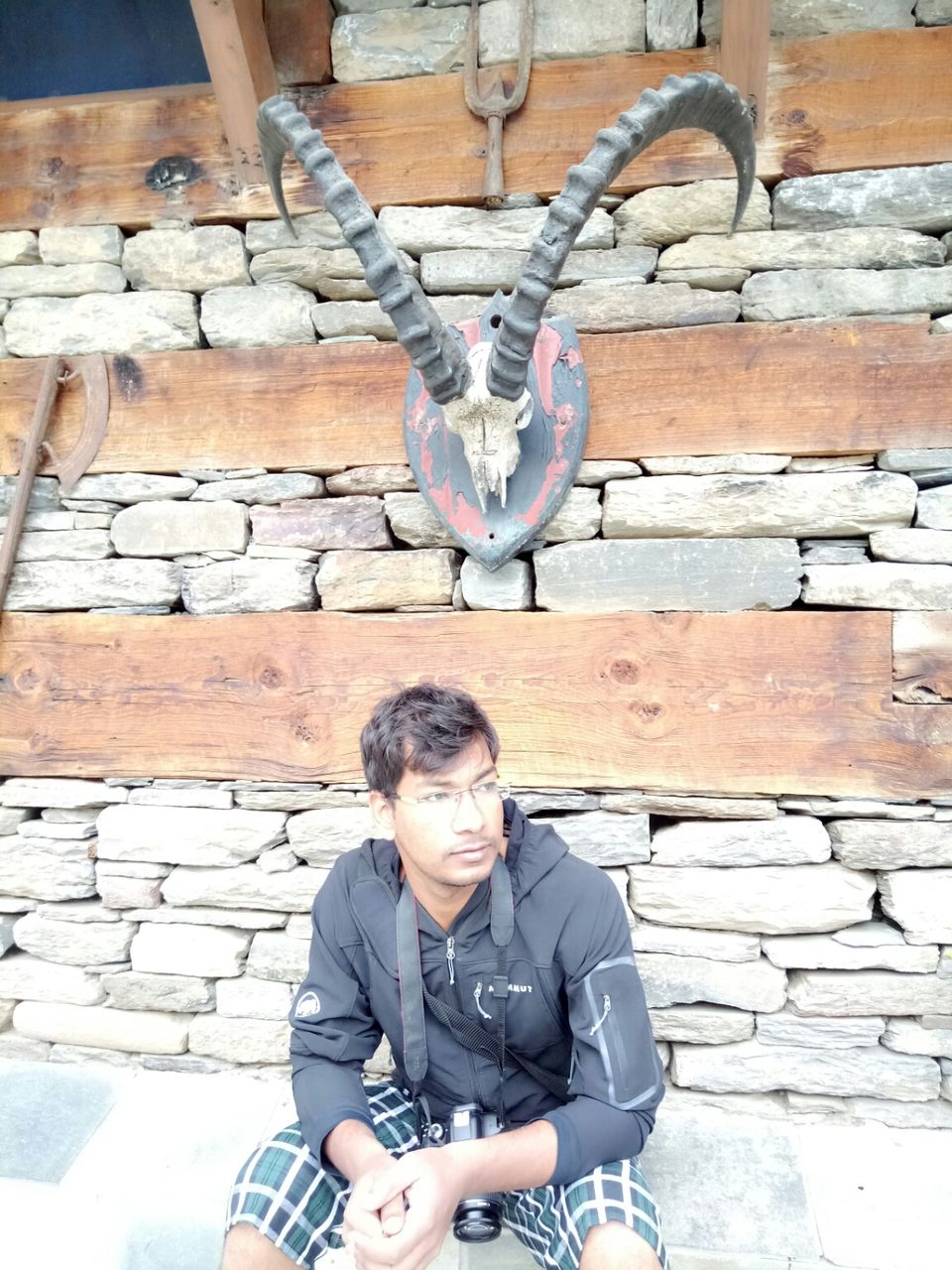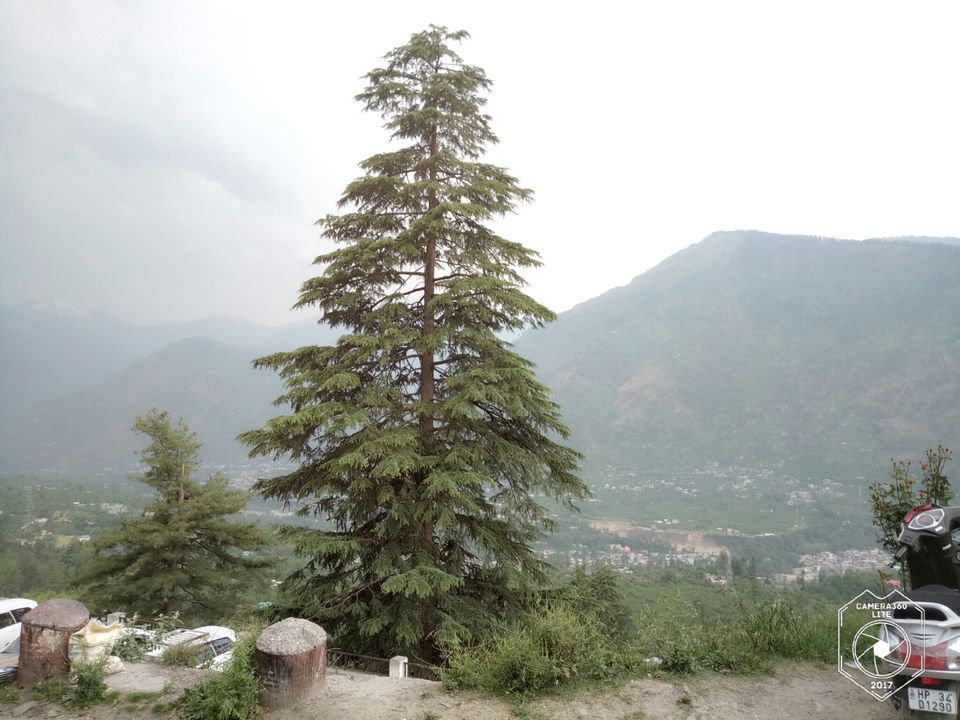 Today was the last day of our trip. Our Volvo from Manali to Delhi was to be depart at 5 pm.
So today we checked out from our hotel and visited the local attractions at Manali.
We went to the Hadimba temple, Vashist temple and Old Manali.
Then we went had our lunch at a dhaba and went to the Manali bus stand. And then when our bus departed it was time to finally say goodbye to that beautiful place, and beautiful peoples but we had some really beautiful memories which we will never forget in our life and I will never miss a chance to visit this beautiful place again and again.