It was the hot, humid & hassled life back in Western India that made me stop, drop & roll to Mcleodganj! I realized, life was flying fast like a Rafael. While I wanted to slow down, eject, jump off in my parachute & take the bus to planet bliss. So I did!
Once you reach the ISBT at New Delhi you'd discover that comfortable Volvos aren't available all the time. There are scheduled hours for it. So I hopped on an ordinary bus, cause waiting for the next luxury ride in the Delhi heat would had been just too much hassle.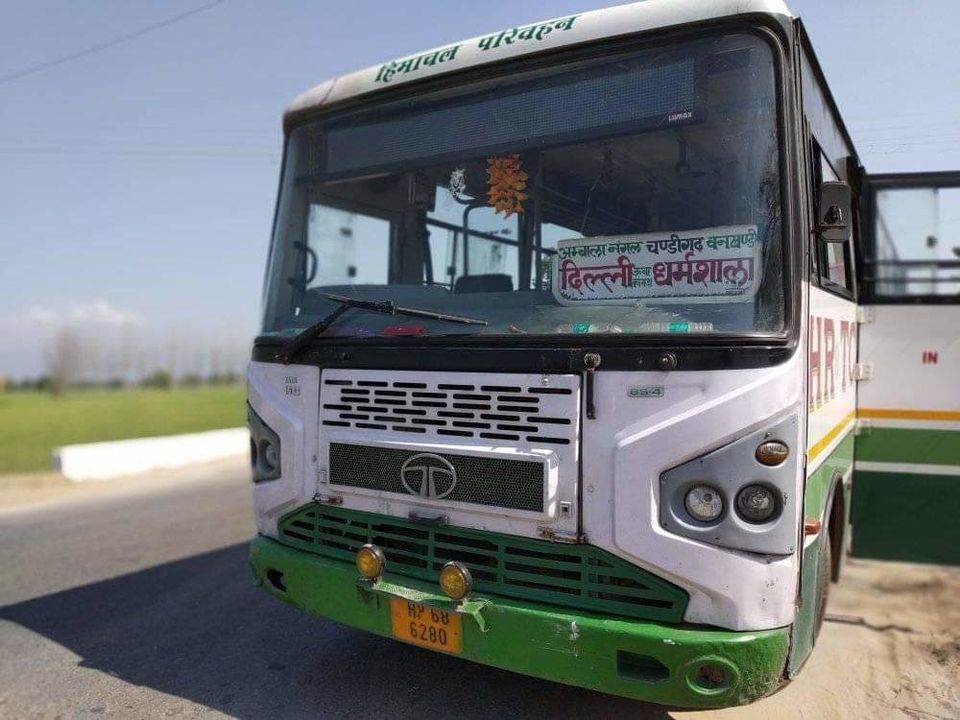 The 9 hour long journey from Delhi to Mcleodganj includes stops at most small towns on the way. The hot environs might keep you bothered till Kangra and make you struggle. But once you take off up the hills to Dharamshala, life begins to feel way easy. And, the last 9 Km From Dharamshala to Mcleodganj is when the magic really begins. The cold wave will sweep you off the bus & take your soul for a flight in the welkin. You'd figure, all your worries are left far behind while you're rising up with the clouds. Literally!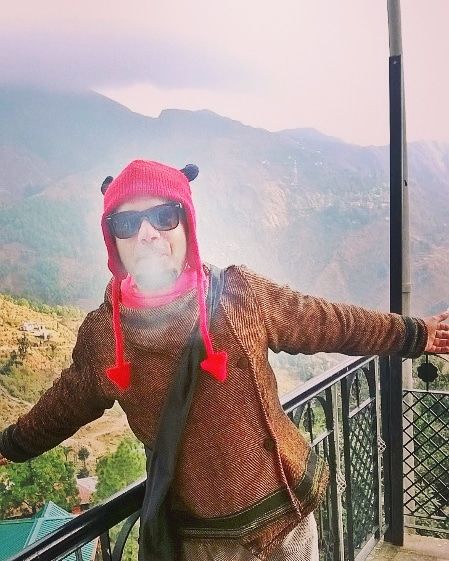 As I got off the bus at the drop off at Mclleo I realized, I don't know anybody nor I had any booking in a hotel! Now, one might feel a bit worked up on such a thought but not me! So I dragged my luggage for the nearest snack bar. On the way at the main junction, a bunch of young boys popped up & asked me if i wanted a place to stay. (You must know this is a very common and often suggested way to get yourself a place to crash in Mclleo). And, that's how I found a nest for a couple of days until I myself discovered the perfect place for the rest of my stay.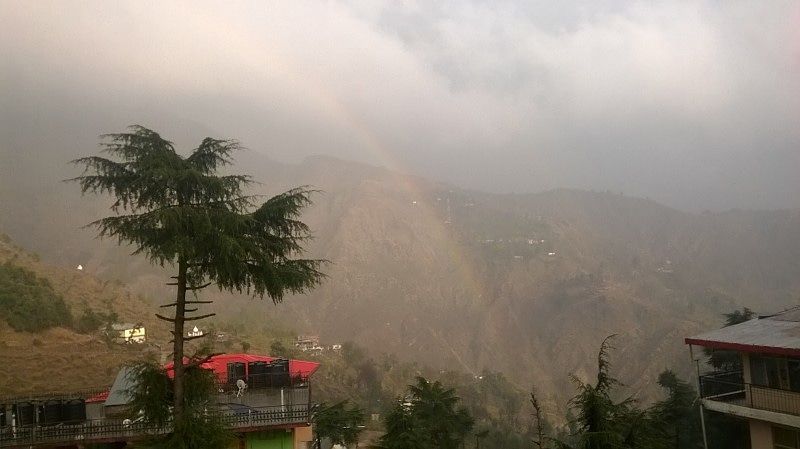 While zeroing on a place to stay in Mcleodganj, you will get plenty of options around the main junction. If you're coming for a quick visit then these will be ideal with decent interiors & a quick get away for sightseeing. But to experience serenity, splendour & satisfaction you will need to pick up a place down around the Jogibara road. Cherish the mesmeric sight of the magnificent Dhauladhars right outside your balcony door!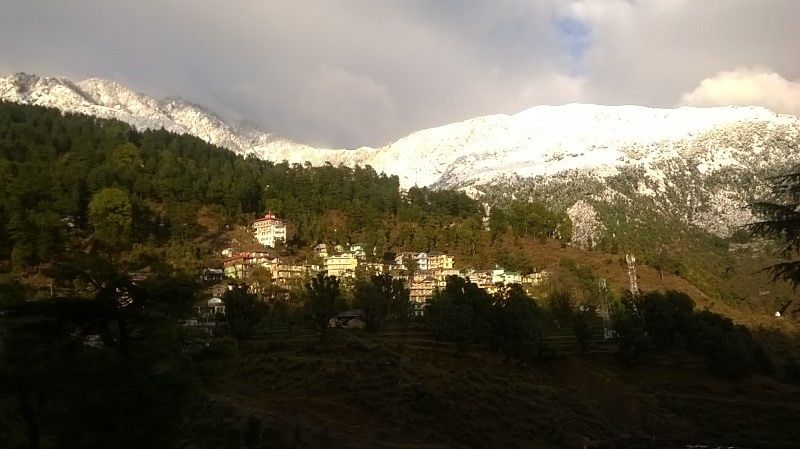 The nonchalant streets of Mcleodganj are packed with some amazing cafes, bars & restaurants. No matter which State or country you're coming from, you're going to find some delectable grub to hog! Be it breakfast, even a random coffee, you're going to relish every sip or a bite insouciant in the cafes overlooking the streets. Most folks love to spend hours at these cafes observing the jovially inquisitive tourist with amusement & awe. And if you enjoy the occasional bake sessions, then you're going to make a tonne of friends whilst there! Honeymooners, solo travelers, familias parade to and from, day in & day out on the temple road.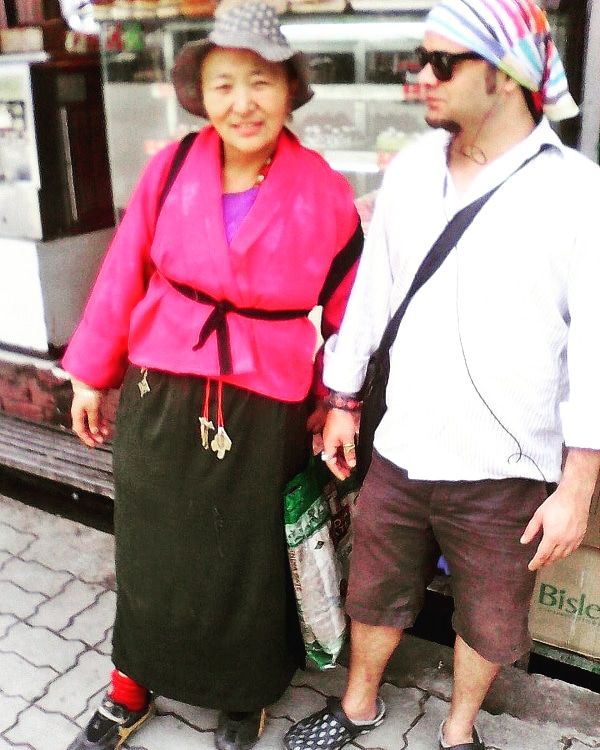 Exquisite Tibetan articles, artifacts & accessories are sold everywhere on the streets mostly by Kashmiri traders. And they are going to ask for prices usually 10 times the actual rates! So haggle as much as you can. Else, if you're staying for a longer time then don't splurge on your first outing. Rather try to get pally with them first. Later, on the 4th or 5th visit to your new friend during your stay buy your favorite items at the most reasonable rates!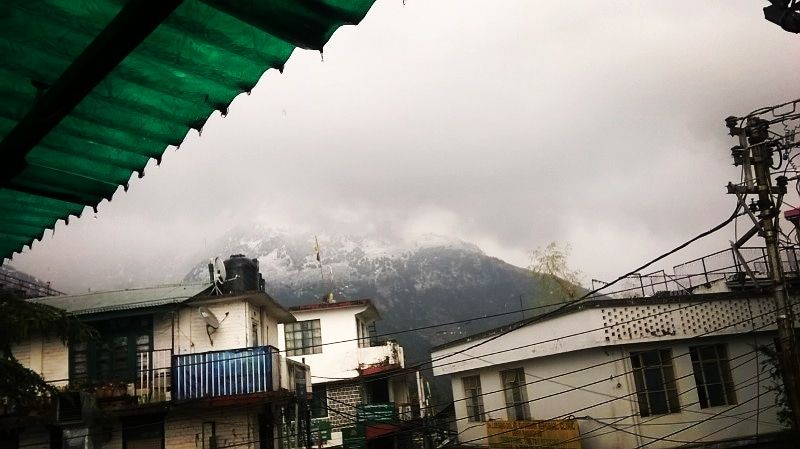 For the time I was in Mcleodganj, I visited the Dalai Lama Temple almost every day. No specific reason, but the peace that swarms your body & soul in there, makes you feel addicted to the aura that the place possesses. 'Om Mani Padme Hum', henceforth will become the hymn for your life. Do not forget to turn the mantra wheels in the clockwise direction and earn merits equal to the recitation of the mantras filled inside the wheels. Scores of young lamas being dramatically tutored by their seniors with frequent claps is quite an interesting sight you might get to witness. After being in Mclleo for 6 short months, trust me cause I am not making this up but somehow the raging hulk in me transformed into a calm, cushion-hearted & a cotton candy loving chico!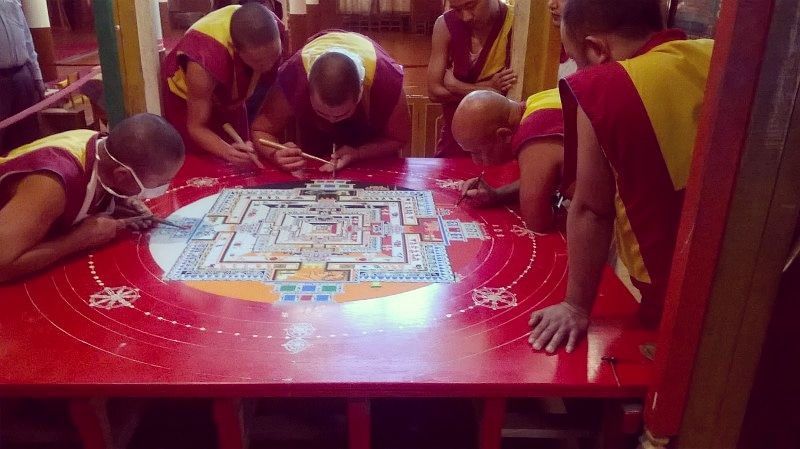 There's an interesting story behind one of the most famous attractions in Mcleodganj. During the ancient times, a King called Bhagsunath once made a mistake of stealing waters from the sacred Nag Dal lake. This pissed off the Nag Devta (Snake God). Hence, to seek forgiveness the King built a temple, now famously known as Bhagsunath temple. After offering prayers at the temple you can take a dip in the miraculously healing waters of a pond or even a well maintained swimming pool!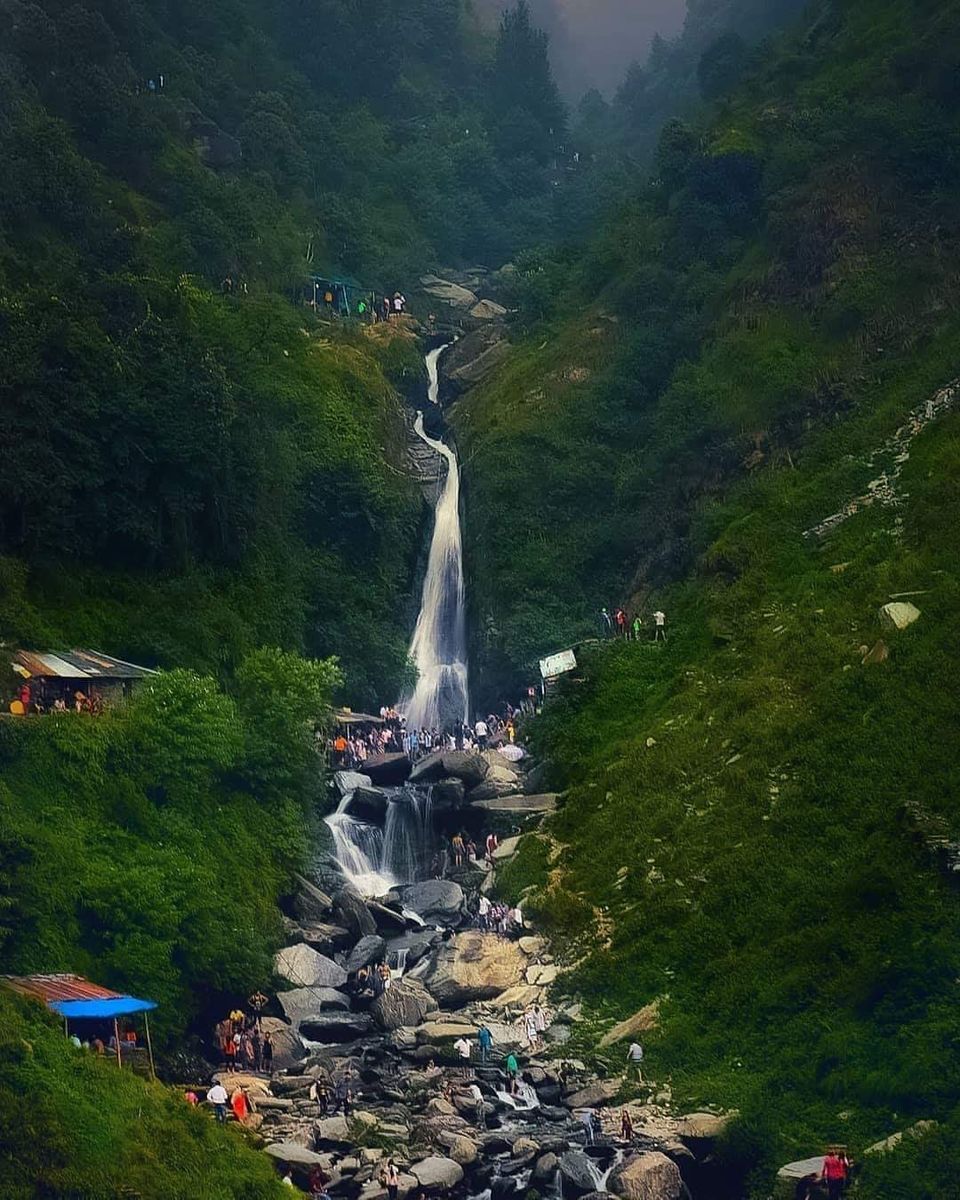 The Bhagsunath waterfall will bring a surge in your emotions,from being gay(happy) to being excited! Further, a little 15 minute trek up hill will take you to a tranquil haunt called the Shiva cafe. It gives you a bird's eye view of the mesmeric scenery around the town. The cafe itself is one of a kind with hippie themed interiors & some delish items on the menu.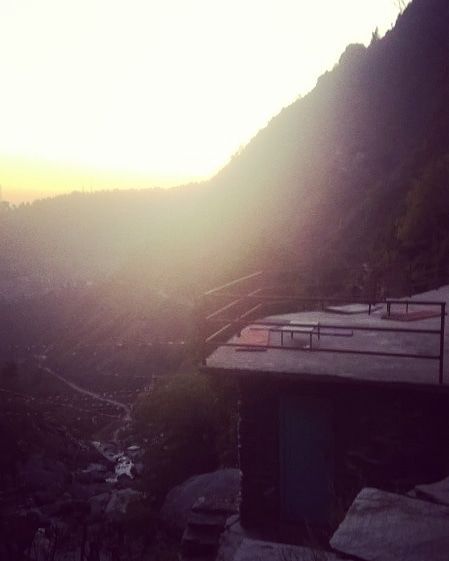 At a mere distance of 3 km from the town, you can get to the quaint Dal lake near the village of Tota Rani. As the name suggest, it is a lake purportedly identical to the one in Srinagar but it is not! It is way smaller & unfortunately its been kept dirty inside & outside even after knowing fully well that it's a sacred spot! Probably the only uncool trait just because of the shabby work by the concerned authorities. Really hope they look into this ASAP! Critical thoughts aside, the thick deodar tree cover in the background looks dope AF!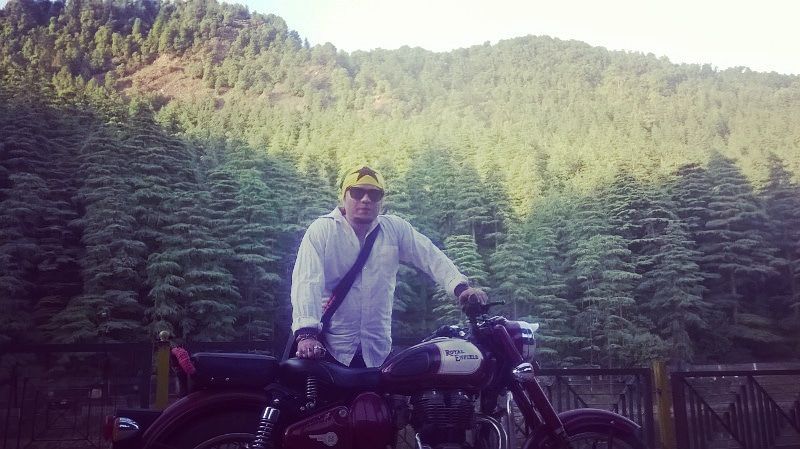 There is an extreme dosage of cool vibes on the streets & hang outs of Mcleodganj. You're bound to extend your stay or even feel a strong urge to settle down among the hip crowd. Things get groovier as you trek or take a ride to the quiet & relaxed village of Dharamkot (Tel Aviv of hills). If you loved the food at Mclleo, then you'd go gaga over the cuisines served in the cafes of this chillax locale. Try 'Trek & Dine' for a snack or a meal, 'Lama cafe' for desserts & 'Once in nature' if you're a vegan.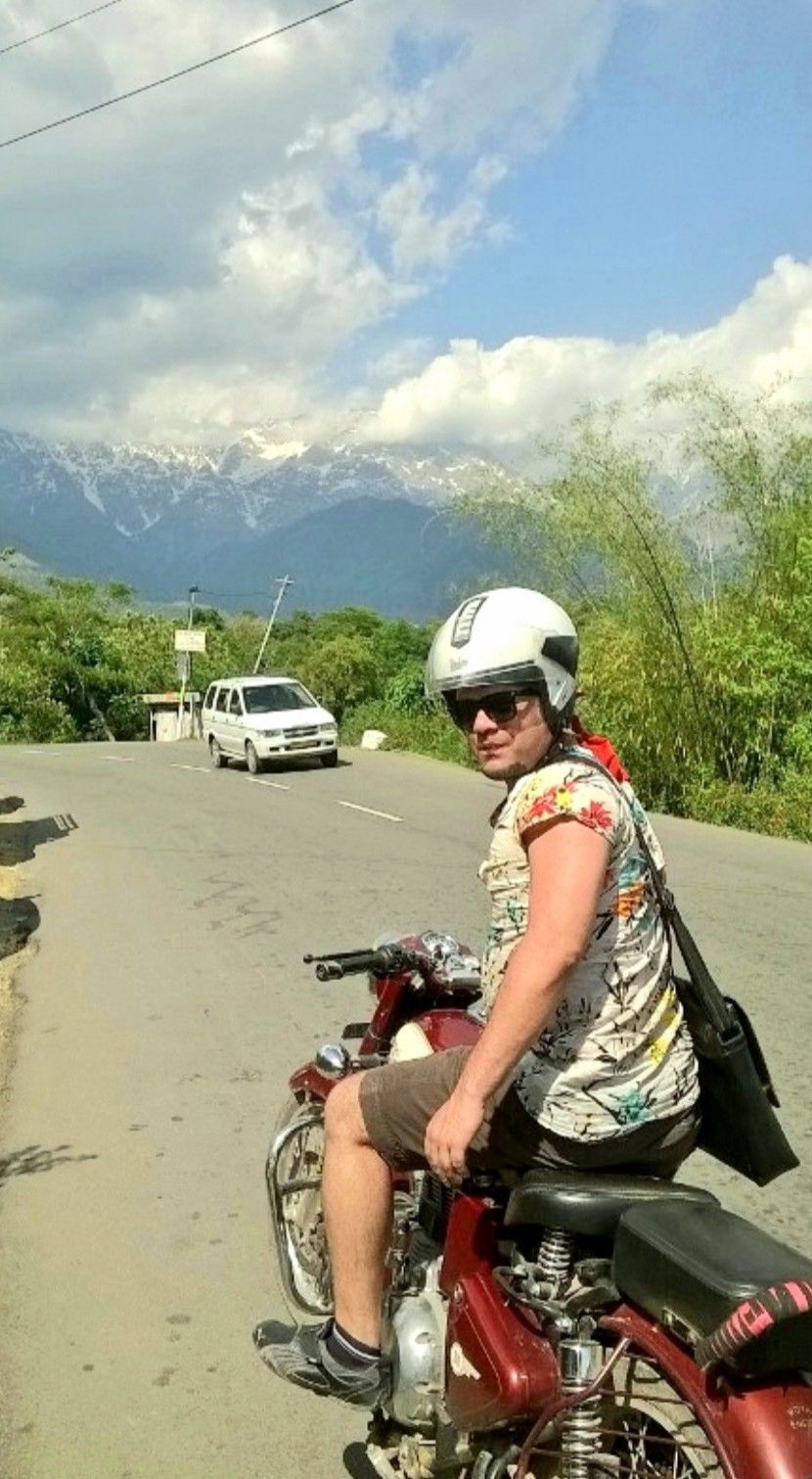 At any time a feeling of over crowding creeps on you whilst wandering the streets of Mclleo, then Dharamkot will turn out to be the perfect getaway. In there, you'd feel as if you've entered a free world wherein everyone is retired & on a perpetual holiday! You're going to totally forget that you're in Himachal Pradesh cause you'd hardly find any paharis but travelers from across the world! Try not to park your butt in the cafes for too long though, rather get lost in the sceneries as you follow the pathway after 'Trek&Dine'. You'd find waterfalls, vistas & wilderness.
Yep, you won't be disappointed. Infact your soul will be guaranteed gratified whilst galavanting in and around Mcleodganj!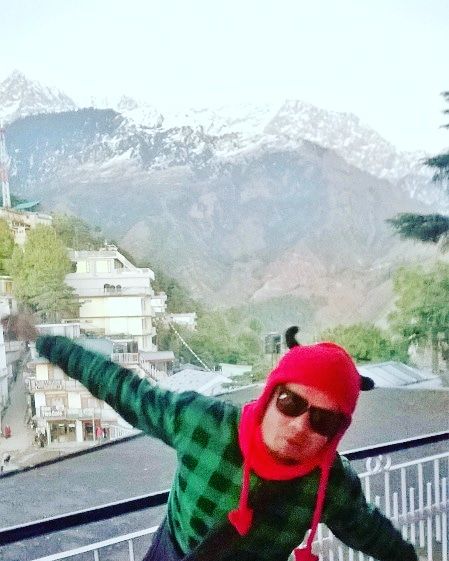 Now, let's find out what we shouldn't do once in Mclleo: 1. The most important point I'd like to share with you is to refrain from littering! I am sure I might not sound very convincing or even manage to catch some of ya'lls attention yet but trust me, if the locals notice you doing that, they will ensure you never repeat the sin again! 2. Secondly, if you're self driving in your whip on the turns and twists of Himachal, make sure your vehicle's projector/LED headlights are turned on low beam at all times. Under no circumstances you should flash your headlights on full beam unless you're a murderous moron who wants the oncoming motorists to suffer & die!!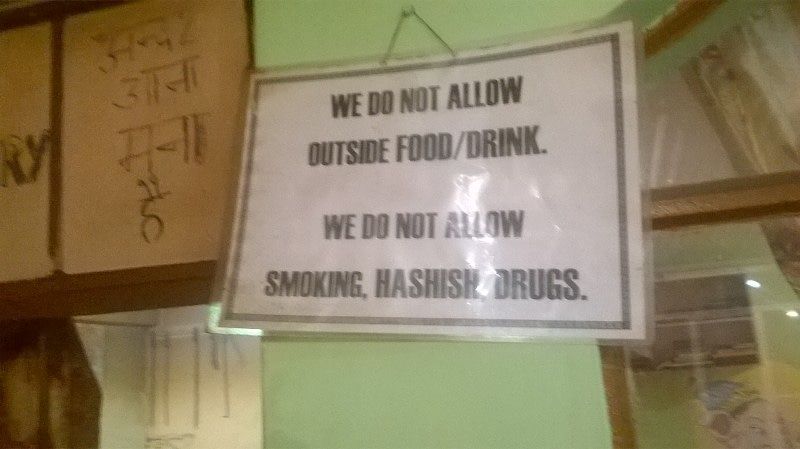 3. Thirdly, do not run after illegal drugs rather get high on the natural allure of the hypnotic sceneries. If you do manage to score some illegals & wish to smuggle it back home then do remember, chances of you dodging the check-posts are as slim as you getting laid! The local BJP government is striving hard to ensure a drug free State and they're literally going out of their usual way to achieve it. The ones who sell you will rat you out to the police, so do not indulge in anything illegal.
Lastly, have a tonne of legal fun!!!