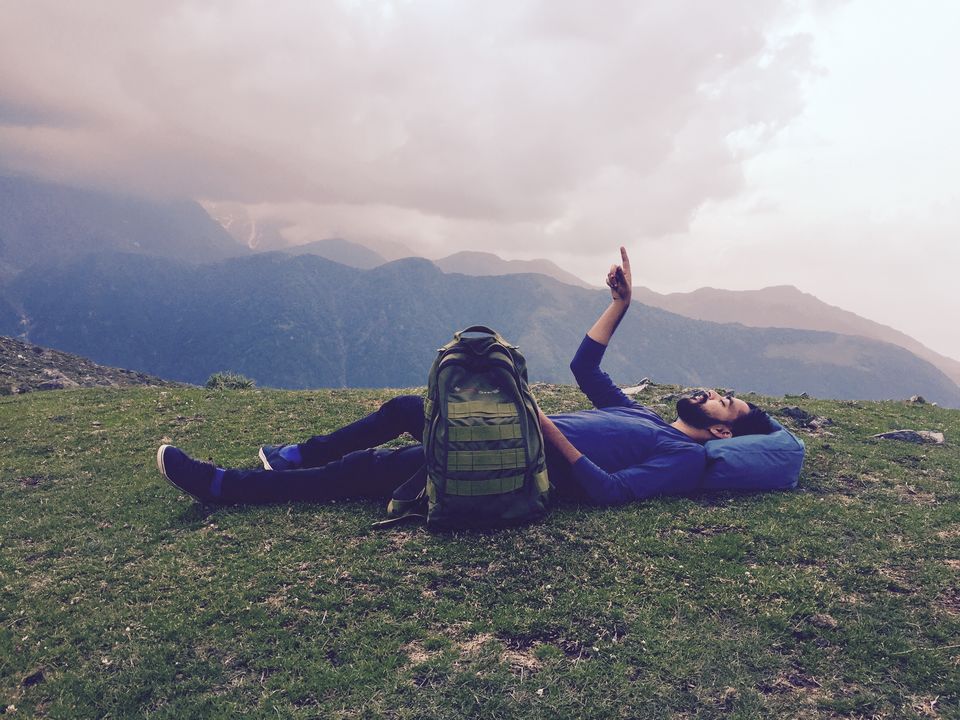 I trek so high & touch the sky ! Sounds Crazy ? But yes there is one place where you can actually feel like touching the sky, this place is called Triund. Far off from the hustle and bustle of cities, a trek to Triund offers you an escape into the majestic Himalayas. Situated a few kilometers from Dharamshala, it is a place perfect for trekking with amazing trails offering scenic views of the entire Kangra valley. A trek to Triund is short and simple & can be done from either McLeodganj or Dharamkot which is 2km ahead of McLeodganj. The first half of the trek is inclined walk & the last 2 km from Snowline which involves a vertical climb all the way till Triund. The evening sky from Triund is a sight in itself and is a strong reason for camping here at night. Triund is the best escape for star gazing as its a short time one day trek & after the sunset one can see the stars in the sky & on the ground as it offers a beautiful night view of Dharamshala & Kangra Valley from the top. The trek from Mcleodganj to Triund is a sharp 9 Km and it is absolutely worth it because of the refreshing walks among the Rhododendron and Oak forest. Mcleodganj invites you to experience the vibrant Tibetan culture which is enjoyed by tourists from all over the world & also for the amazing food & some Popular Cafes Like Shiva cafe & others
How to Reach ?
The trek to Triund starts from Mcleodganj and Dharamkot.
Getting to Mcleodganj - From Delhi getting to Mcleodganj takes 13 hours approx. Start from the ISBT Kashmere Gate, you can reach the ISBT via metro, auto, bus or taxi from pretty much anywhere in Delhi. One can also reach Mcleodganj from Delhi or Chandigarh by booking one way cab services. To book one way cab from Delhi to Dharamshala/Mcleodganj or to book a round trip cab for Dharamshala/Mcleodganj call up @ +91 7973586439 , as I Know couple of Cab Service Providers & you can earn some extra discount on your booking if you will book through my reference.
Getting to Dharamkot - You will have 2 options, take a cab that will cost Rs 200 or walk for around half an hour across the hills to get to Dharamkot. Walk ! Trust Me
The trek is 9 kms long and is an easy walk till Galu Temple but after you cross the Magic View Cafe (Oldest Cafe Since 1984) - the trek can become a little more demanding especially if you are carrying a bag or if it rains.One can finish the trek in 4-6 hours and you must take along a local guide on this trek if you are not a frequent traveler to Triund or if you want to hear some interesting stories about mountains :) . There's so many places on the way you'd want to just 'chill' for a while though and it might just take you a little more time if you stop at each one of those.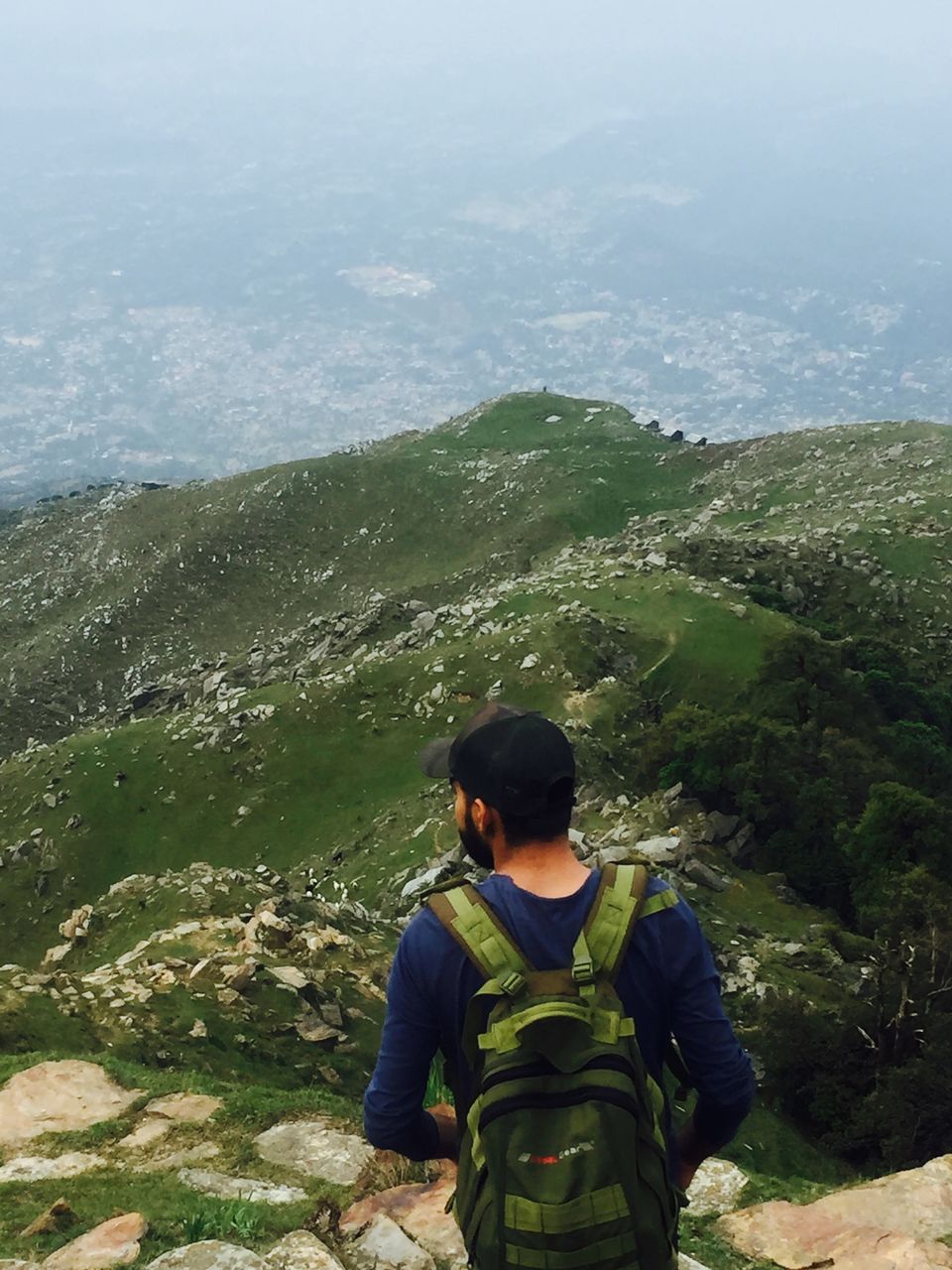 Staying There :
Triund only offer camp stays & couple of guest house. It is always preferred to make a pre-booking of your camp before you leave for trek. To book camp stay or to plan your itinerary for Triund you can reach me , You can leave me a message or call me at +91 7973586439. The rates may vary from Rs 1500 a night to a mere Rs 2000 a night at the with your Dinner & Breakfast Meals. Forest Department has recently banned Bonfire at the campsite to keep the place environment friendly & to save the forest wood. It is always preferred to carry a light woolen in summers & heavy woolen in winters as temperature drops at the night. The best part of Triund is that there is no connectivity at the top to your mobile networks* & there is no electricity at the camp site. In night when everything goes dark at the camp site than Sky will light you up with million of stars.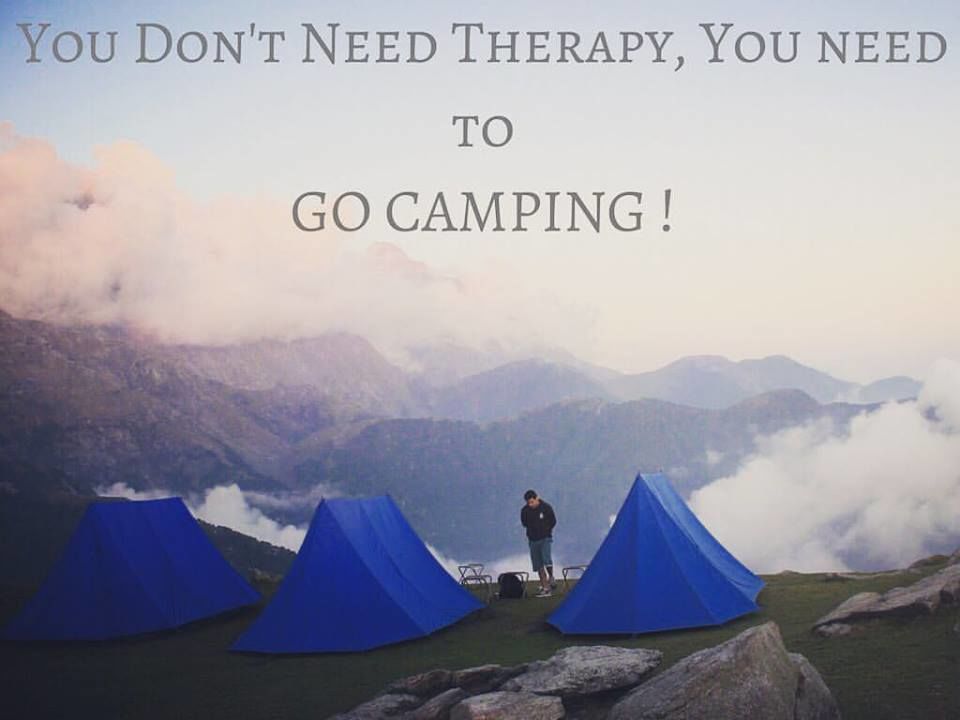 Food :
There are only 2-3 Dhaba at Triund Camp Site from where you can buy Water Bottles or some other eatables like Chips, Biscuits , Maggi , Bread , Sandwich & Eggs. You will only get Veg Meals at Triund until or Unless you have not spoken to your Trip Organizer well in advance.