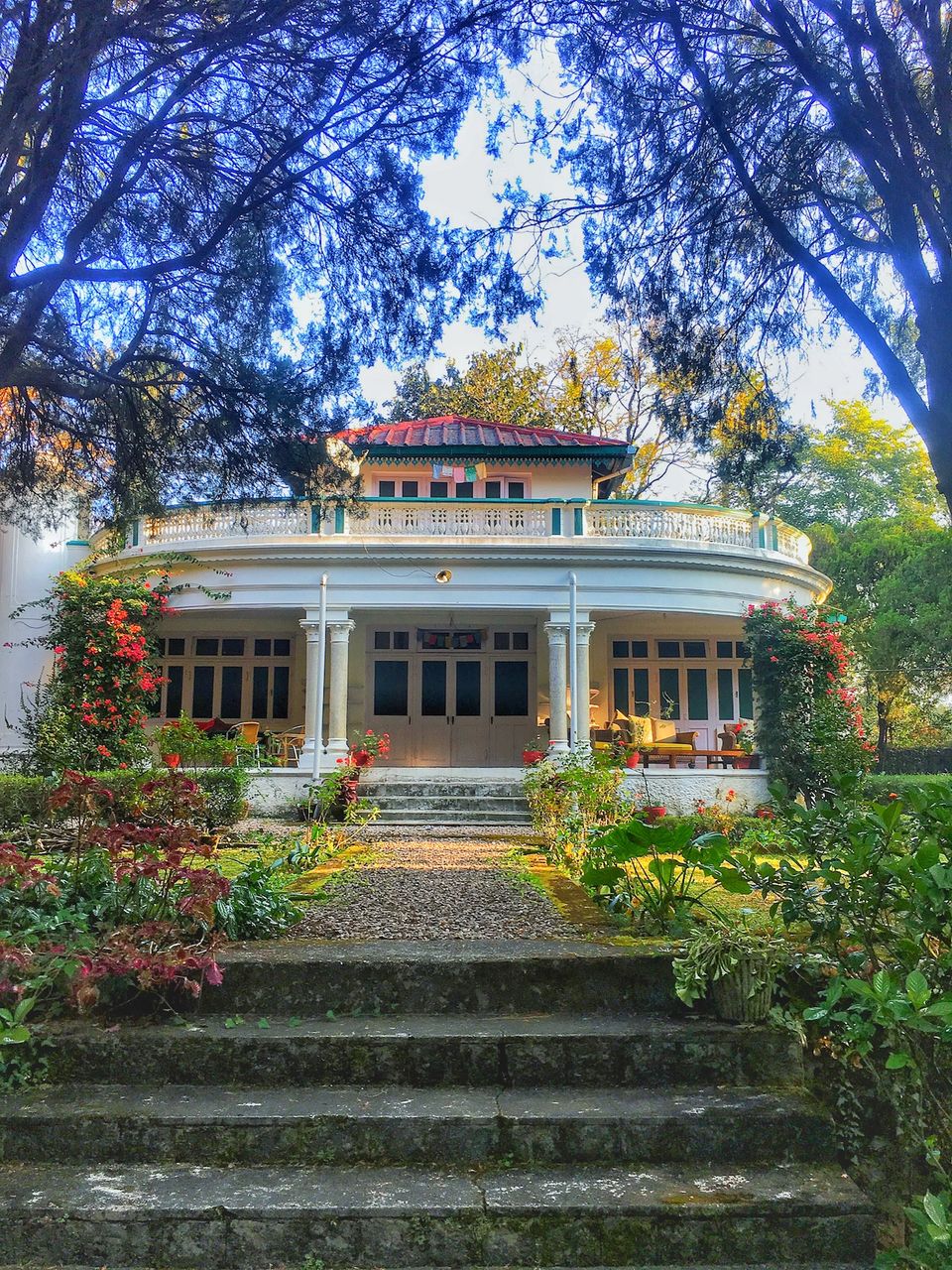 At times, we feel our energies are drained out and we direly feel the urge of taking a rejuvenating break. Travel recharges our batteries! Whenever we are feeling bored of the humdrum of daily life, all we want is a break from the monotony. Our mind, body and soul together hanker to travel.
Ever since I remember, mountains have always magnetized me and luck by chance, I got to marry a girl from the mountains. Her childhood stories, every day walk into the woods, how she used to enjoy non-stop chit-chat sessions with friends at different spots, her stories of growing years have all made me fall more in love with the mountains.
Slow-paced life, the contentment that you get to see on the faces of the mountain people, the sweetness in their words add to the beauty of the mountains. No matter how much engaged we are in our day-to-day life, every now and then we feel the urge to pack our bags and go on a road trip to the mountains.
Memories made in the mountains stay in our hearts forever!
There is never a bewilderment regarding the destination as this urge to travel is accompanied by being in the laps of mother nature. So, without any doubt, we know mountains are calling and we start the plan of action. StayOnSkill always comes as a rescue for us.
While we were brainstorming on the destination for our trip, our friend Arjun from Stay On Skill suggested us to visit Palampur, the tea capital of North India.
Meet Our Co-travelers
When you are out travelling, you realise what you miss when you sit back home. The people you meet while travelling somehow become your buddies forever. One reason is that we all share the same passion for travel, the matching wavelength and innumerable travel stories shared altogether work in sync and go effortlessly to become friends with people who you meet.
Our co-traveller friends who were there from the very beginning, i.e, from planning till the end of the journey were Mohit Agarwal ( JauntingJourneys.com) and Anjali Chawla ( TravelMelodies.com) whom we met at ISBT from where we began our road trip to Palampur.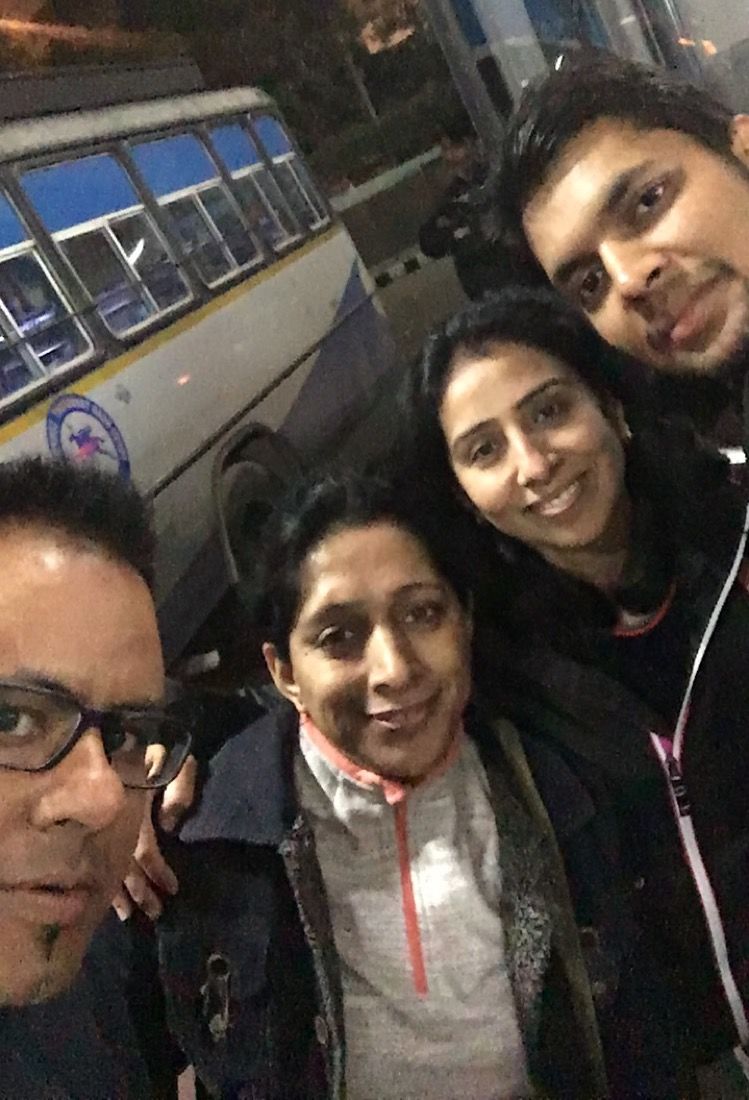 Finally, We Reached
From Delhi, we boarded the Volvo bus and reached Palampur. The first thing we spotted was the snow-capped Dhauldhar mountain range in the backdrop. It was a perfect visual treat for the city people like us.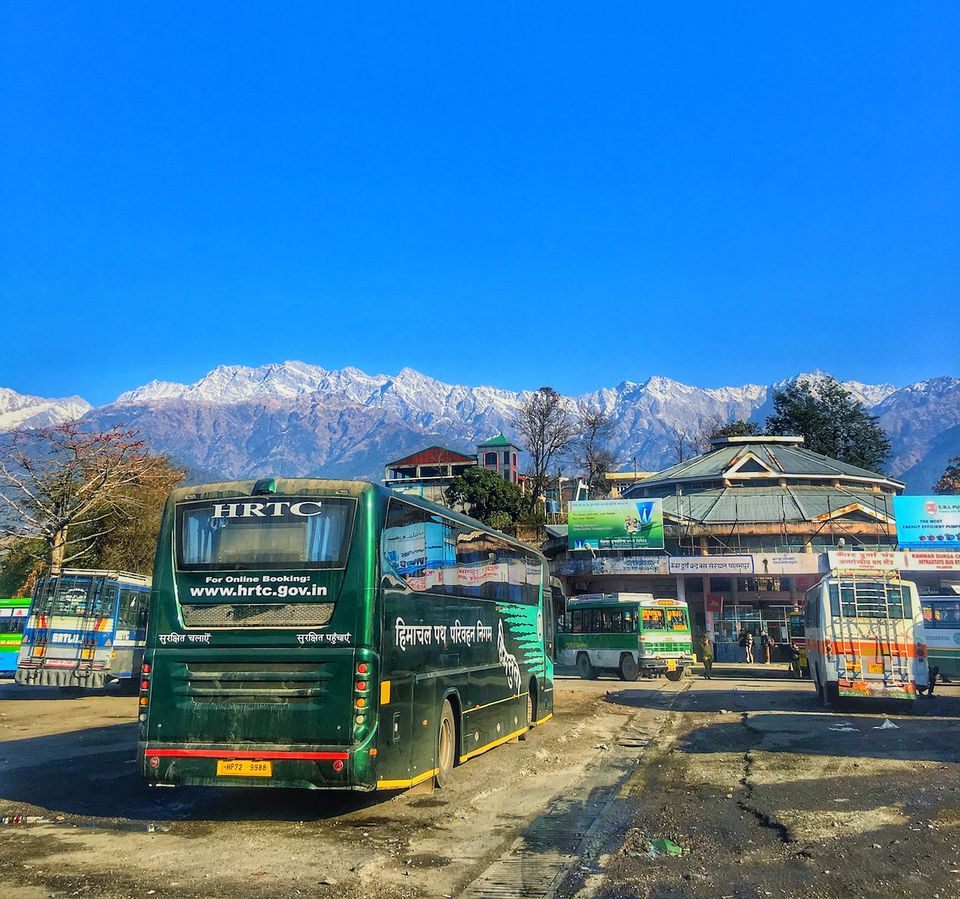 Thereafter, we inquired about the bus or any other conveyance to reach our destination.
Boarding another bus, we headed to our destination. It was a real short and beautiful journey to our homestay. It was a local bus and Sun rays, fresh dauldhar trees, mountains, narrow roads altogether made this short journey memorable. It was actually a rerfreshing morning.
Adding to it, were some cool freaky numbers that were playing in the background. We simply loved this short and sweet bus journey.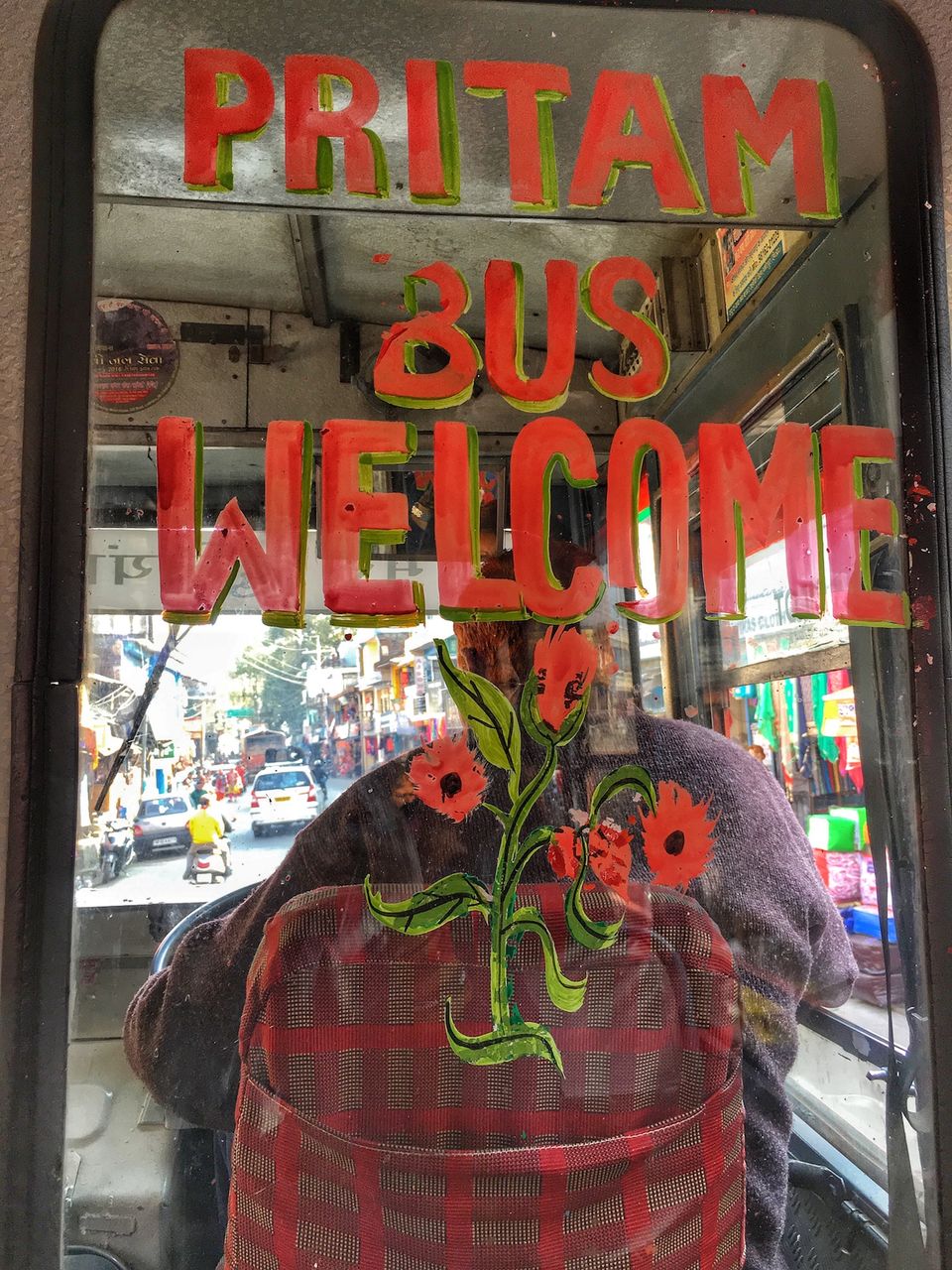 We deboarded the bus at the Averi stop from where we walked a few steps in search of Jyoti Niwas Homestay that was hidden amidst dense green flora and fauna.
First Impressions
But to our surprise, we felt more and more in love with the place with each step we took forward. There was this small pathway with dense green Deodar trees that hid the homestay in such a way that they appeared to be protecting the property.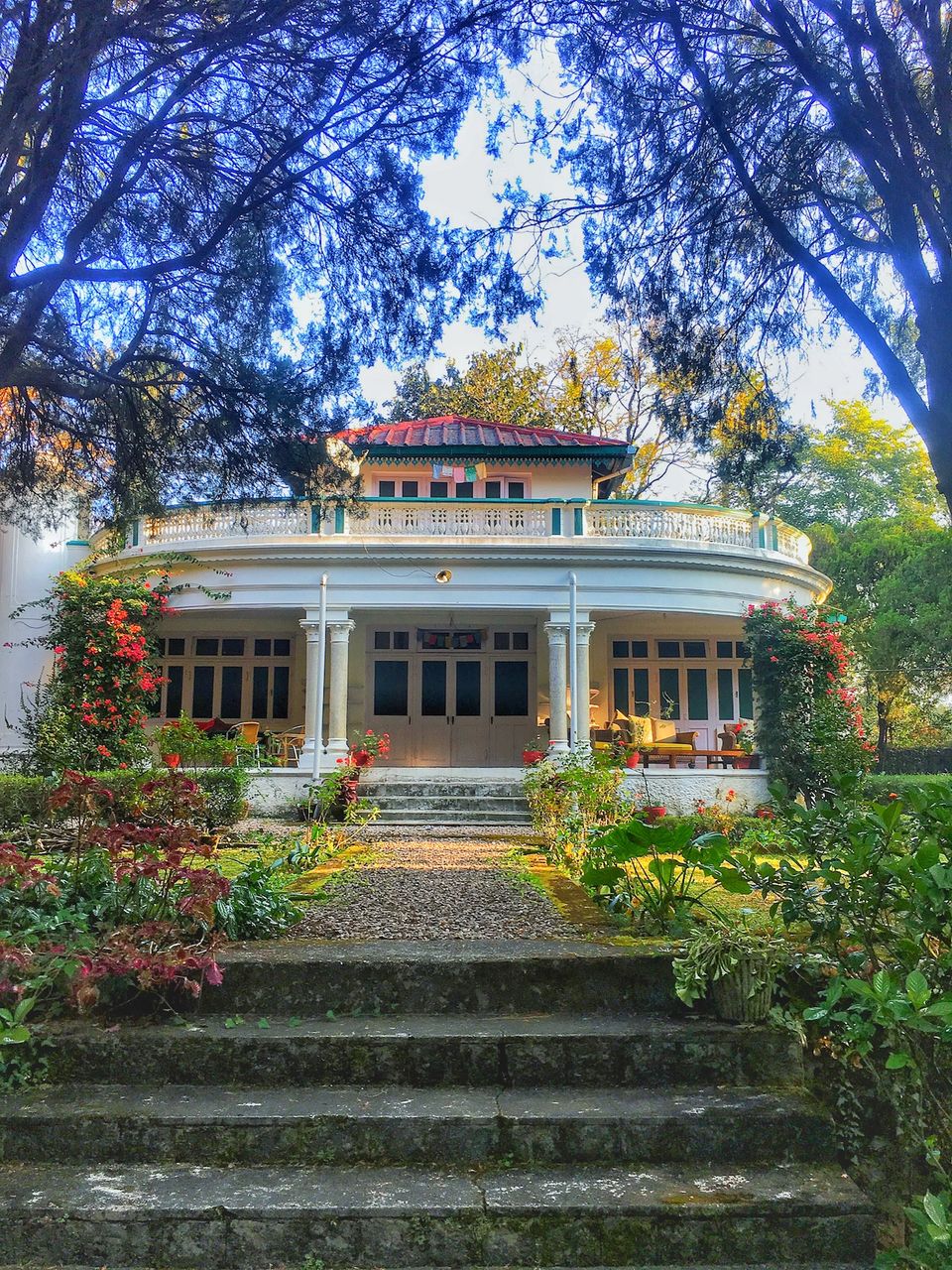 Our first impression was as amazing as it could have been. We moved further to reach the property and we were welcomed by Rajkumar ji, the caretaker of the property. He was wearing a broad smile and introduced us to the property. He ensured that we settled our luggage properly. Thereafter, he went to the kitchen to prepare some tea and breakfast for us.
Meanwhile, we checked out the property and clicked some pictures. What a luxurious property it is! Did I tell you that Jyoti Niwas has a historical background too?
A Bit More About Jyoti Niwas Homestay
When we opened the gate and stepped in, to our surprise, there was this lovely pathway that led us to the main door. With every step, we got the perfect visual treat.
The property is engulfed with nice smelling lush green deodar trees that add to the charm of the place.
There is a living room, two bedrooms and a dining area in Jyoti Niwas homestay. On the backside, there is a small open area with a kitchen and garden where herbs are grown.
Jyoti Niwas Homestay has a large verandah where you can sit back and relax for hours. It's a perfect place to enjoy the greenery, soak under the Sun and whilst you go about turning the pages of your favourite book. Four of us sat there for hours and had a nice chit chat session.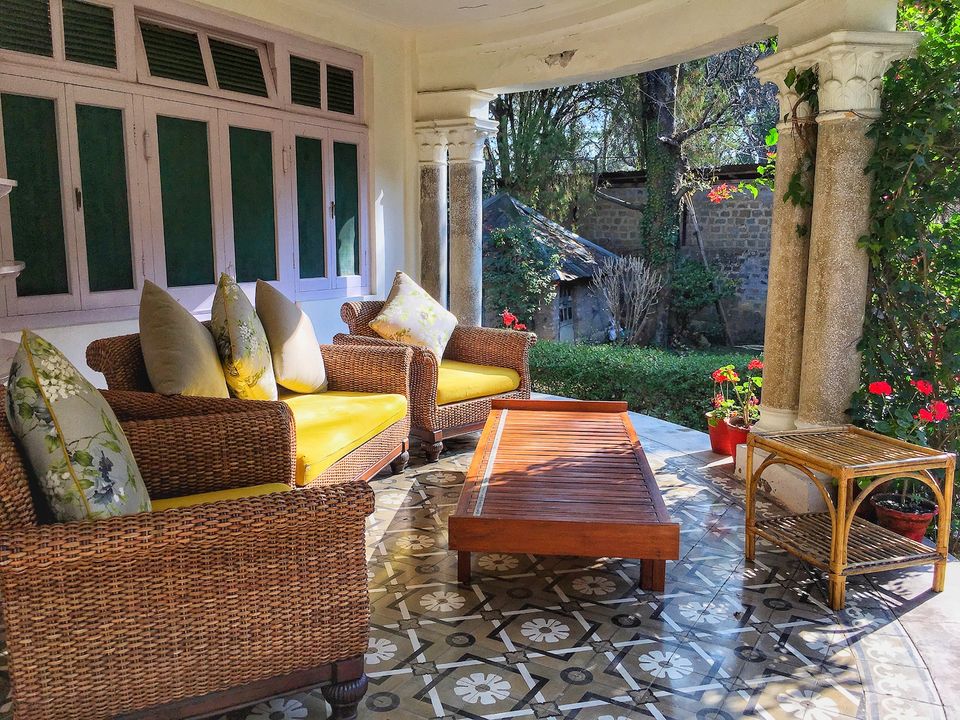 The living room has lovely seating with colourful furnishings and artistic wall frames for that perfect visual treat.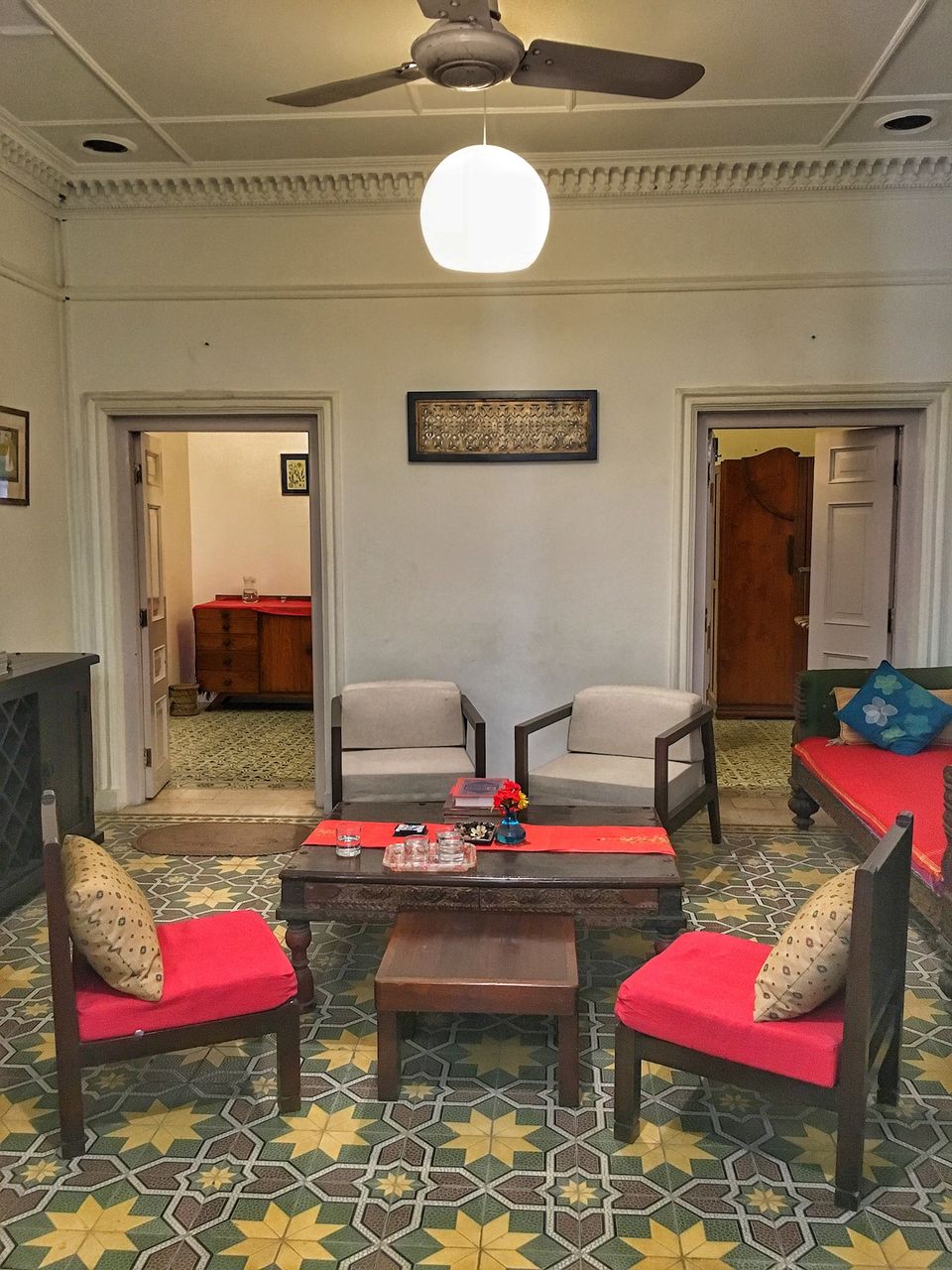 There are two bedrooms and each room has a small room and a washroom.
Interesting Things About Jyoti Niwas Homestay
Jyoti Niwas is a nice luxurious property that is set in the valley surrounded by majestic snow-clad Himalayan Dhauldhar mountains. Want to know some interesting things about the property? If yes, then sit back and hit a jump!
The cottage was built as a summer retreat by the Nawab of Bhawalpur in 1937 and was later bought by the Royal Family of Jammu and Kashmir in 1951. The estate in which the cottage is situated was the second home of Maharani Tara Devi, the lovely young village girl from Kangra, who was to become the wife of last Maharaja of Jammu and Kashmir. This beautiful cottage is a perfect combination of British style and Islamic aesthetics. Flanked by a large sit-out patio and balcony, it is a great place for a peaceful getaway from the cities. The architecture and patterned tiles throughout the cottage is a treat for heritage lovers. This unique property is ideal for group getaways, families and is an idyllic place for artists and writers.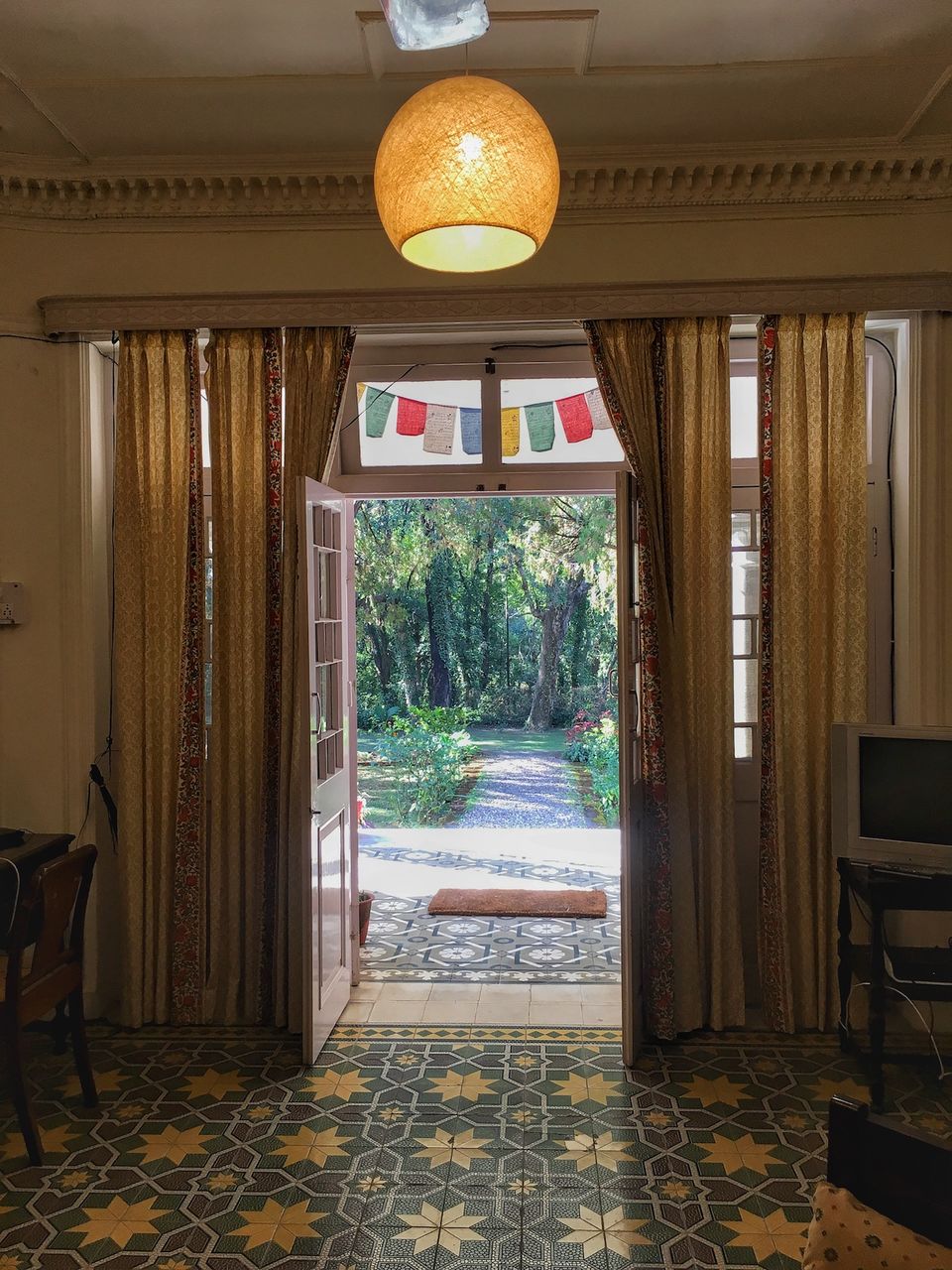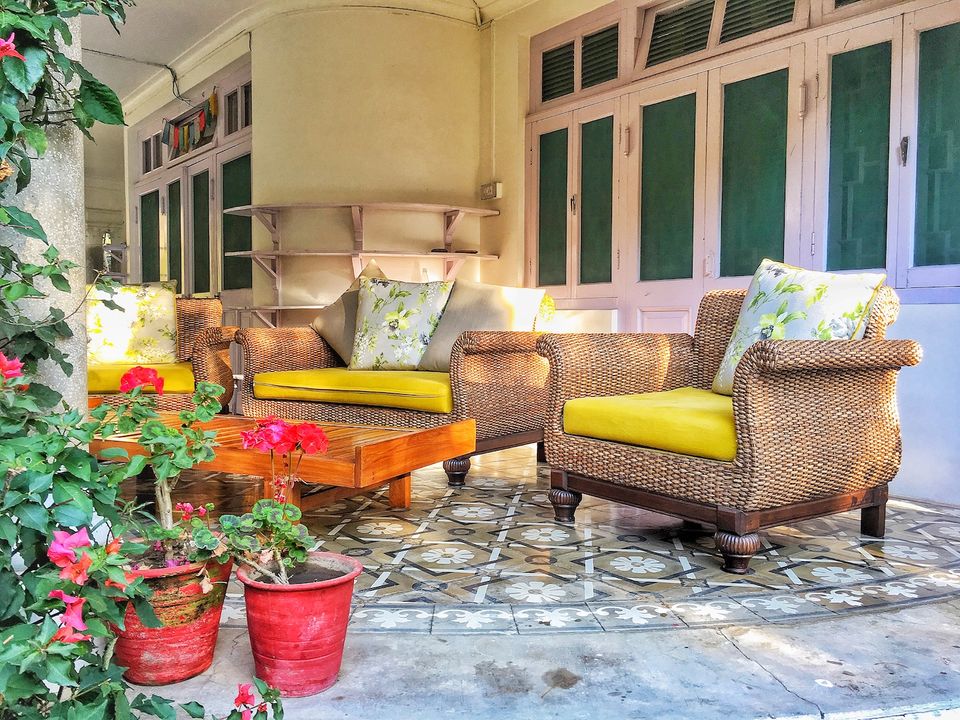 Our Experience
From the moment we stepped in, to the time when we check out, it was altogether a wonderful experience. On day one, we found a cool corner where Sun rays welcomed us and four of intended to relax there for some time, but guess what? That some time was around two hours long. It was then that we shared our travel stories and got to know more about each other.
In the evening after exploring local places, Rajkumar ji arranged the bonfire for us along with snacks and cooked amazing food. It was a cold night and with bonfire, travel buddies sitting along, soothing music that we played, chill in the air and what not.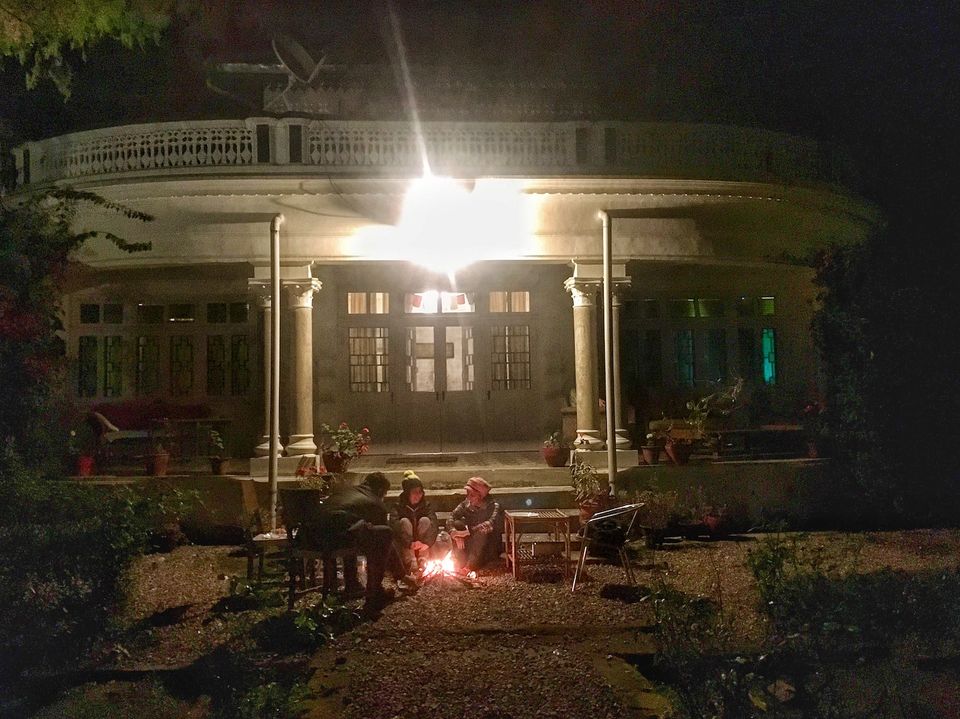 It was an amazing experience altogether and we enjoyed every bit of the time we spent outside. We enjoyed to an extent that we didn't miss the cozy beds even for a second (despite the fact that there was chill in the air).
Food
At Jyoti Niwas, Rajkumar ji prepared delicious home cooked food and served in a simple manner.
We felt like, we are at some relatives' place on the hill station and enjoyed every bite of the food.
Places to Visit Nearby Jyoti Niwas Homestay
There are few unexplored as well as popular tourist spots around Jyoti Niwas Homestay that I guess you would love to check out.
Bir Billing: Fly high up in the sky at Bir. Make your trip to Palampur the adventurous one with paragliding at Bir Billing.
Andretta Pottery: Get the first-hand experience of pottery making at Andretta Pottery.
Tea Gardens of Palampur: We all know Palampur is well known for the tea estates. If you are in or around Palampur, you should not miss out the visit to tea gardens.
Baijnath Temple: It is one of the historic temples that you should definitely visit.
Barot Valley: Take a stroll to Barot valley and you will simply fall in love with it.
We will soon be coming up with the detailed blog post on places to explore in Palampur. Till then, enjoy some photos from the places we visited.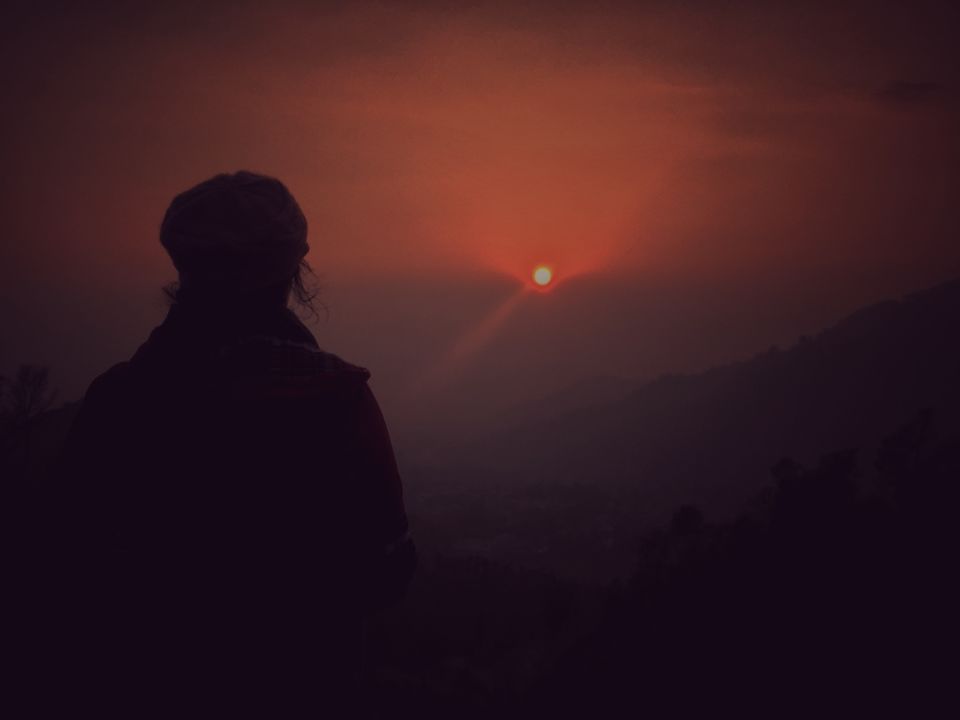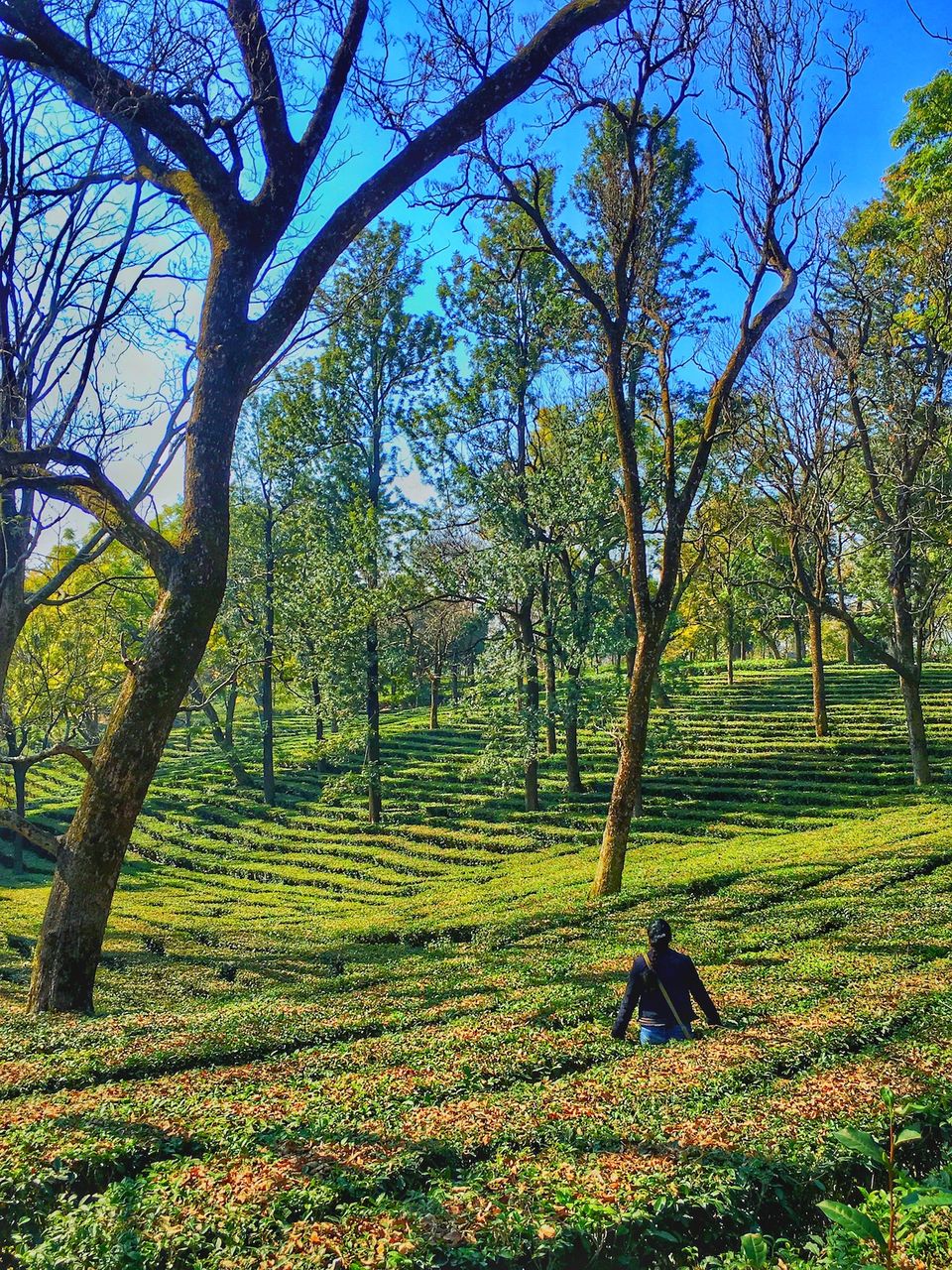 How to Reach?
Palampur is around 480 Kms from Delhi. You can take HRTC Volvo bus from ISBT, Delhi, which will take around 10-11 hours to reach Palampur. Once you reach Palampur bus stand, you can take a local to Baijnath and tell them to drop you at Taragarh Post Office. Jyoti Niwas Homestay on the road opposite to the Post Office.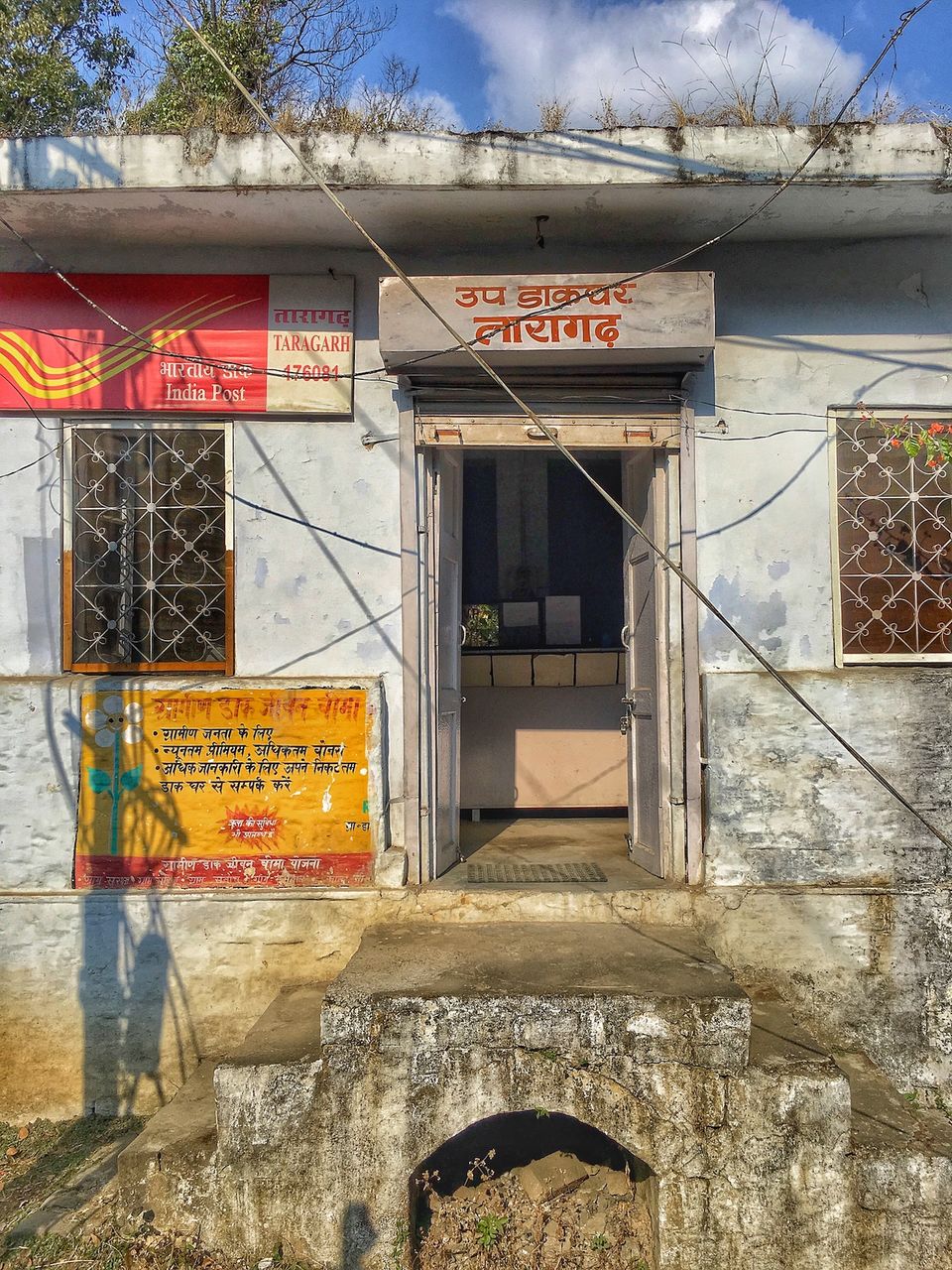 You might not find any signboard to help you locate Jyoti Niwas Homestay. Opposite Tarahgarh post office (few steps behind it), you'll find a big green gate. step in and you will see a very small board lying on the floor reading Jyoti Niwas Homestay on the right-hand side.
Dunno if there is a particular reason for placing the small board reading Jyoti Niwas at this spot. However, we suggest the owners of the property to hang the board at the gate.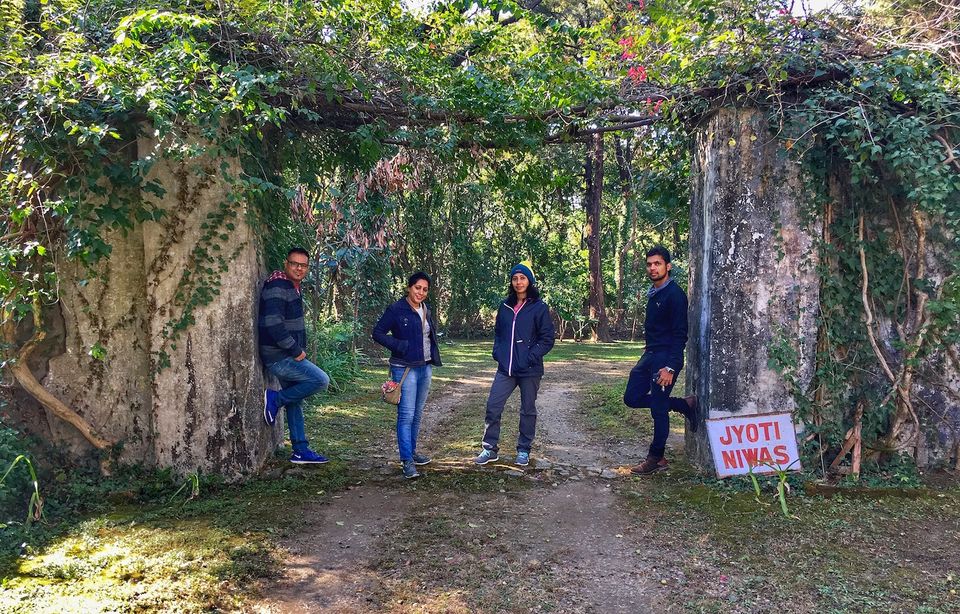 How to Book
We're sure you must be pretty excited about Jyoti Niwas Homestay and would love to explore it soon. Why not? Book it right away! Find out the details at:
Book Jyoti Niwas Homestay on AirBNB Book Jyoti Niwas Homestay Website
Verdict
Palampur is a wonderful little town in Kangra and Jyoti Niwas Homestay is a nice royal home with luxury at its best. It is surrounded by the lush green forest that makes it a refreshing stay.
The food at the Jyoti Niwas Homestay is not lavish or something that you get in hotels or big eateris instead the food cooked by Rajkumar ji is simple just like what you cook or get to eat at home. Isn't it a nice thing?
We didn't carry a long list of places to visit, but then there were just a few places (Bir Bling, Andretta Pottery, Tea Gardens of Palampur, Baijnath Temple and Barot Valley) that we really wanted to visit and we did.