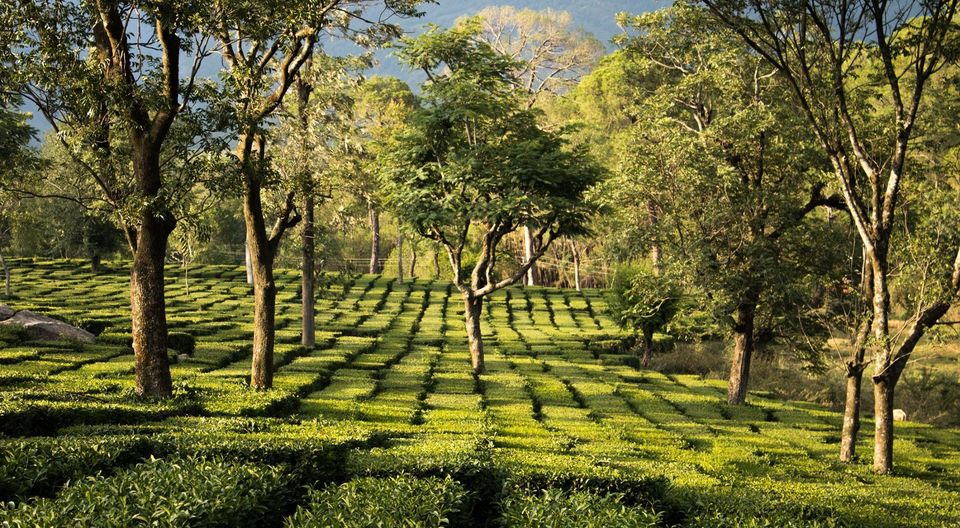 Kangra Valley is delightful and full of stunning scenic destinations that not many care to explore. Most of the travellers visiting this valley always go to Mcleodganj and Bir while ignoring a number of places nearby.

Kangra is rich in history, culture and natural delights. From temples to lakes and various monasteries, there is a lot of see and explore here. Kangra is an interesting town. With many budget hotels for pilgrims who come here to visit temples, Kangra offers decent accommodation to the visitors. Exploring Kangra is easy as this region is easily connected with local transport buses and auto rikshaws run everywhere locally.
Exploring Kangra beyond Mcleodganj and Bir
Kangra Fort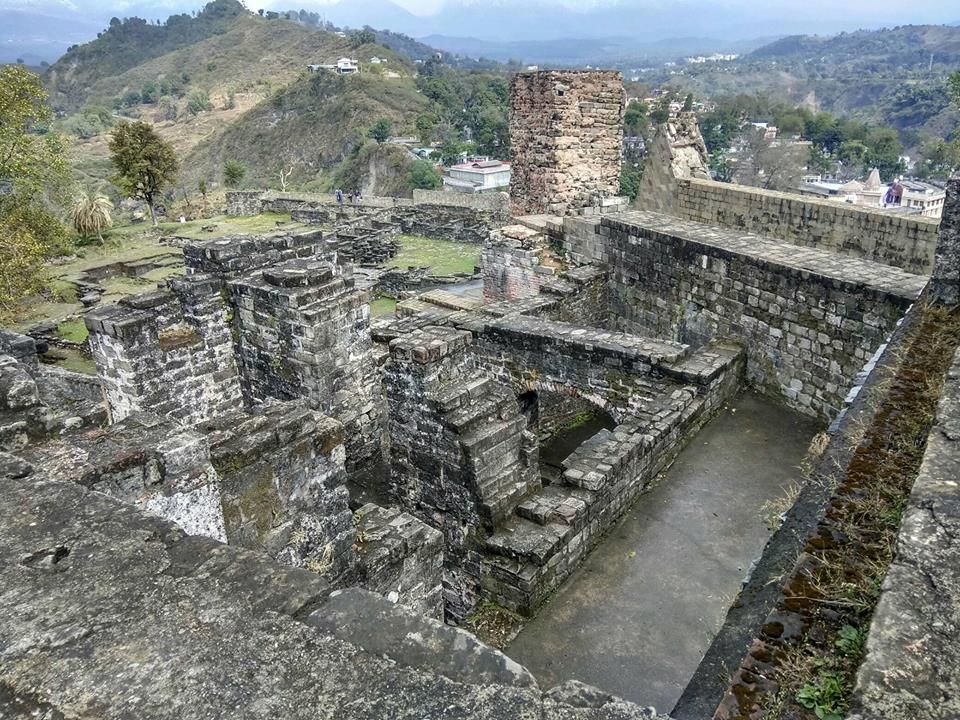 The obvious first entry to the list will be the majestic Kangra Fort. This little known but one of the biggest forts in India is located on a steep cliff overlooking the gorgeous Kangra Valley. The location of the fort is right next to the confluence of the Manjhi and Banganga Rivers. The fort lost a major part of its structure after the earthquake of 1905.
Andretta Pottery Village
If you are not much of an explorer, adventurer type but want to enjoy artistic side of Kangra then Andretta will be an ideal place for you. Irish theatre artist and environmentalist Norah Richards developed this place as an artist's colony in 1920. You can spend your time learning pottery for a day or two. A number of workshops are organized here every now and then.
Andretta has a couple of homestays and hotels where you can stay.
Masrur Rock Cut Temples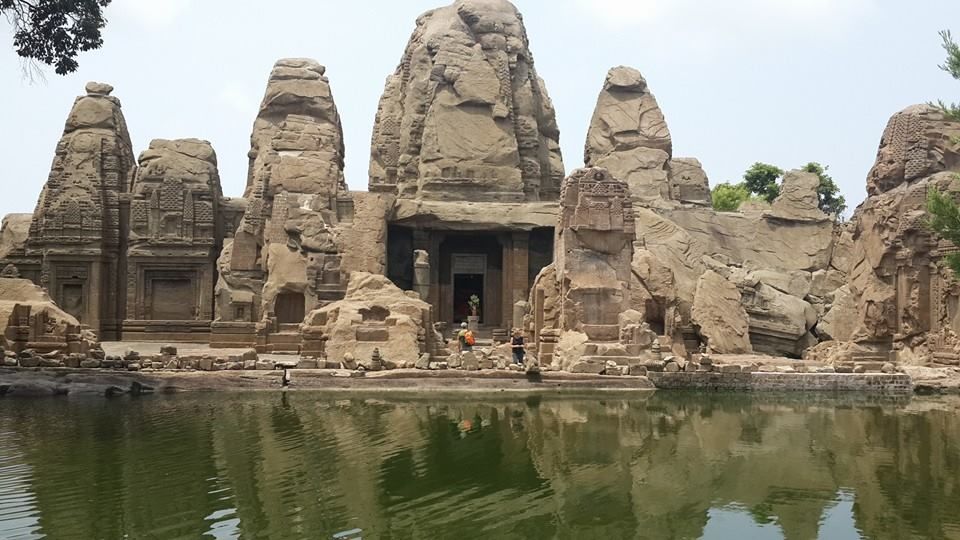 If there is one place in Kangra that one must not miss then it will be Masrur Rock Cut Temples. Built in 10th century, these temples are believed to be carved out of a single rock. These temples are primarily dedicated to Lord Shiva, Ram and Vishnu. If you are travelling solo or on a budget then reaching Masrur from Kangra is easy. There are a few buses that ply between Kangra to Masrur at regular intervals. You can also get down at the highway stop of Nagrota Suriyan and then catch an auto rikshaw.
Jawalaji Temple
Jawalaji Temple is one of the 51 spots in India where Sati's body parts fell. The temple is located in Jawalamukhi which is 30 km away from Kangra town. The most unique aspect about the temple is the eternal blue flame that continuously burns. The architecture and the history of this spot is incredible unique and a must explore.
Brajeshwari Devi Temple
This 1000 year old temple is the spot where Sati's breasts fell. The structure of the temple complex has seen its ups and downs and it needs renovation. The temple visit can be clubbed with the tour of Kangra fort. Along with Kangra fort, this temple was also destroyed in 1905 earthquake and was restored in 1920.
Palampur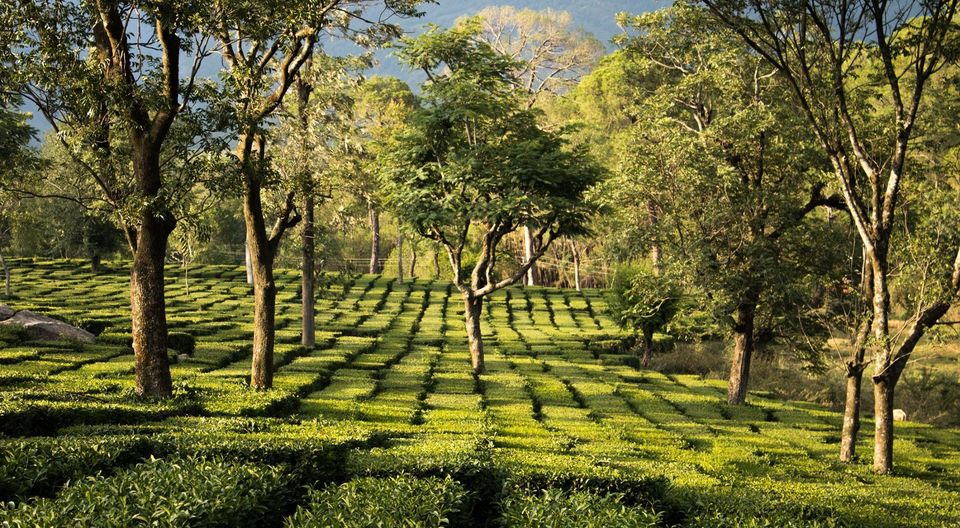 Now, if you are travelling Mcleodganj on a travel package then chances are that you'll be taking a stop at Palampur. Known for its tea gardens, Palampur is also an ideal stopover while coming from Manali or Mandi. Palampur is famous for its tea gardens. The only way to explore this town is by hiring a taxi or an autorikshaw and asking him to take you around the various places of sightseeing. From Palampur, you can either proceed to Mcleodganj or go back to Bir. One can also continue their journey to Barot Valley which is 2 hours away from here.
Palampur has a number of homestays and villas. You can also stay inside the tea estates by renting a bungalow.

Bathu ki Ladi

Bathu ki Ladi is near Pong Dam. This architectural marvel remains submerged inside the water for 8 months and is only seen on land in its complete shape and size for the remaining time period. Between the month of March to June, Bathu ki Ladi comes out from water and this has continued for more than 30 years. Rest of the year,, the top of the temples and a huge pillar are the only parts that are visible.
Pong Dam

Built over Maharana Pratap Sagar, Pong Dam is a scenic beauty at its best. Spread across a huge area, you can see the dam from Mcleodganj and Triund over clear days. Due to tourism boost, this place has become a major recreation area. You can enjoy skiing, surfing, canoeing and kayaking. It is also a great place for bird photography during winter as a lot of migratory birds arrive here during that season.
You can reach Pong Dam and Bathu ki Ladi by taking a bus for Nagrota Surien and then hiring a private car or local bus for the dam area. It is also a nice biking destination.
There are a couple of campsites around the dam popped up recently.
Winch Camp

Technically not in Kangra but is very close to Bir Billing,. Winch Camp is a trek destination in Jogindernagar that takes you to the highest point of this town at 2400 meters. The trek passes through Khooni Ghati, a place that is slant at almost 90 degrees. An accident that killed all the travellers on the Barot – Jogindernagar Haulage Trolley gave it this name. You can either take your tents to stay for overnight or rent same form Barot or Jogindernagar.
Paragpur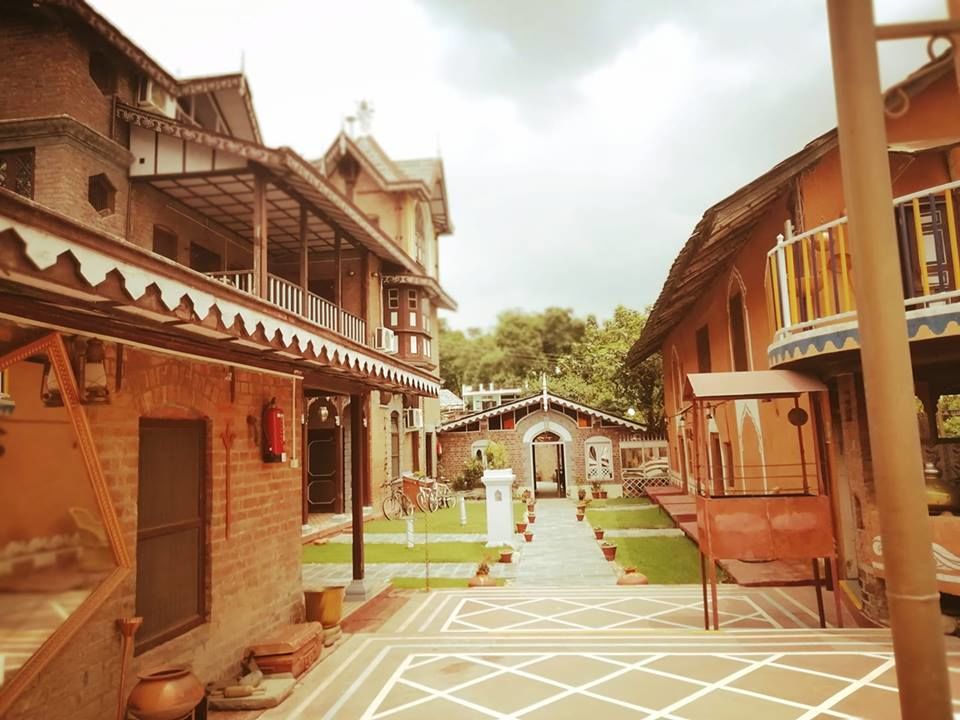 Paragpur is a little town in Kangra Valley with mythical significance. The temple of Chunaur is said to be existing here since the time of Pandavas. If you are interested in learning more about Kangra style painting then you can also visit Dada Siba where these murals are decorated in the most elaborate way.
Many Baijnath bound buses go via Paragpur so it is easy to reach there.
The town as small guest houses and hotels so staying here is not an issue.
Garli

Received the status of heritage village in 2002, Garli is 3 km away from Paragpur and a better place to stay as there are a lot of heritage havellis in the town. Most of the owners of heritage havelis don't live in garli anymore but you can find a caretaker and he'll happily show you around.
Fun Fact – If you are interested in visiting a haunted haveli then it is possible that Garli may have one (ask around).
Chetru Village
Last but not the least, Chetru is a tiny little village in Kangra valley. A splendid place for those who want to interact with locals, enjoy uninterrupted sights of scenic beauty, Chetru lies on Gaggal Dharamshala road. Buses ply between this route and will drop you at the edge of the village from where you can either hitchhike or simply walk around. The village lies between river valley on one side and hills on another side. There are many terraced fields and everything looks very photogenic.
The most you'll explore Kangra, the most you'll discover. Hope your next long weekend destination doesn't end up being limited between cafes of Mcleodganj one more time.