If you are planning a trip to the mountains this winter season and looking for a luxurious staycation, Rakkh is one place that should definitely be on your list. Resting on a hilltop just outside the scenic Ghamrota Village in Palampur, Himachal Pradesh, and surrounded by the majestic hillsides, it offers you a panoramic view of the snow-clad Dhauladhar range.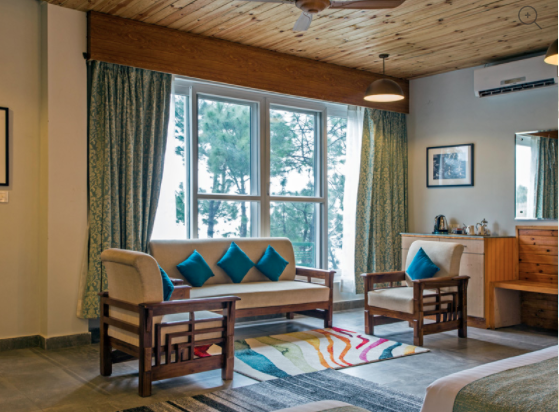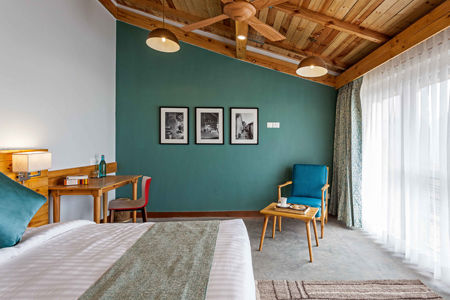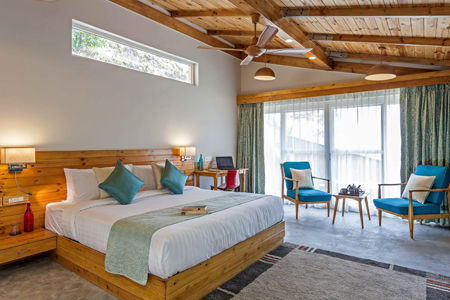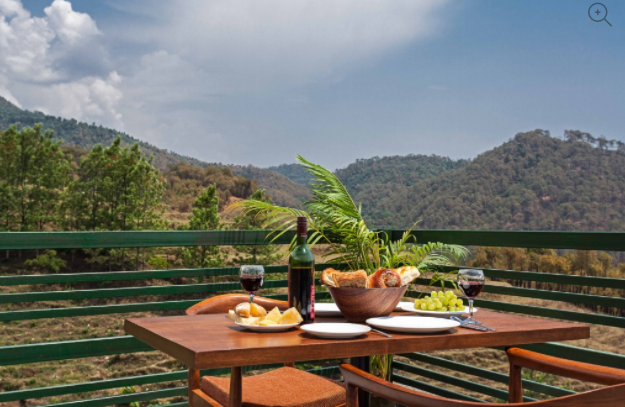 Ideal for:
Rakkh is a perfect retreat for families and couples who can either have a complete staycation here, or use the resort as a base to explore nearby places such as McLeod Ganj and Bir-Billing.
About the property:
An hour and a half from McLeod Ganj takes you to this scenic place which is surrounded by mountains by all the sides. Fifteen beautifully-decorated cottages, and two interconnecting rooms are dotted around the four-and-a-half acres that make up this boutique hotel. Rakkh is conveniently located for visits to the nearby Bajinath Temple and a pottery centre, Andretta Pottery.
Here at Rakkh, you'll find no TV sets, no mini-bars, no room service. They encourage guests to spend some meaningful time with family and friends. The staff at Rakkh prefers that your mobile phones be on silent mode or switched off for better connection with nature.
The property offers various types of rooms: hill cottages, mountain cottages and family suites.
Hill cottages: The six hill cottages each have their own private terrace and bonfire pit for you to relax on cosy evenings outside under the starry nights. They also have fine mattresses, duvets, linen and pillows. All rooms feature king-sized beds or two twin beds. Every room is fully air-conditioned in summer and heated in winter. Bathrooms feature power rain showers.
Mountain cottages: The nine mountain cottages are located on a hilltop offering spectacular views of the Dhauldhar range. They offer the same facilities as hill cottages.
Family suites: Two spacious, interconnecting rooms, located in the main building, are perfect for a large family or two families travelling together. They share one private sit out, with views overlooking the valley below.
Food: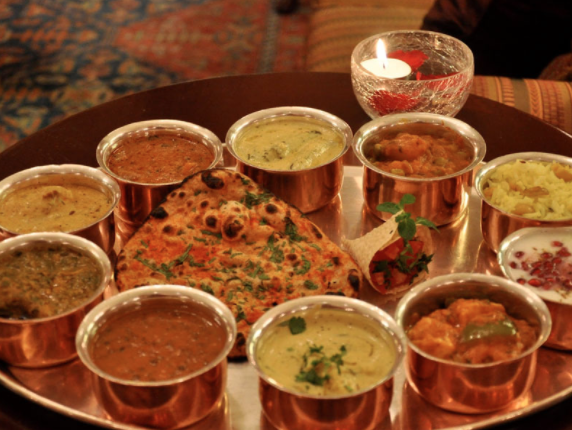 The food menu at Rakkh mainly includes dishes which are cooked the traditional way. The local flavour is given preference which leaves a taste of the place.
At Rakkh they have workshops where you can learn the basics as well as nuances of pahadi cooking. From mainstream meals such as madra (chickpea with a yoghurt gravy) and dishes for the sweet-toothed guest such as meethechawal (sweetened rice) to lesser-known dishes like khodu and patrore.
If you want to try out different verities they have their main restaurant, Dhaam (meaning 'feast' in the local language) is a multi-cuisine restaurant, serving the best of pan-Indian and international cuisine, including south Indian breakfasts, fresh salads, mouth-watering south-east Asian and Mediterranean fare.
What to do here and around the property:
There are many interesting things to do within the property premises, and also nearby. Here's a list:
Explore the surrounding countryside on two wheels
These scenic bike rides take you through the surrounding villages of Rakh and Ghamrota, through local tea estates, past isolated Tibetan monasteries and at the end of the excursion our vehicle will be on hand to pick you up and return you to the resort.
Hoist your sails up in the skies at Bir-Billing
Bir-Billing is open through the year, so there's no need to plan ahead if you want to fly. A 1 hour 30 minute drive from Rakkh will take you to Bir. Bir-Billing is best spot for paragliding aero-sport in India and 2nd best place for paragliding in world. Bir Billing has also successfully hosted paragliding world cup in 2015.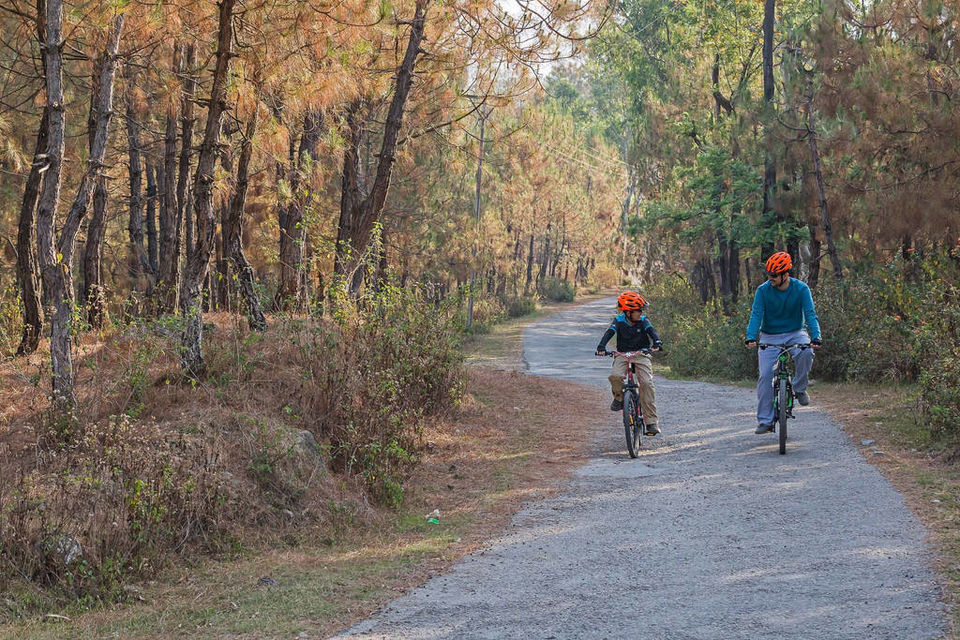 Take a tour of India's oldest dated fort
There's so much to see in and around the Kangra district of Himachal – from impregnable mountain fortresses, ancient temples associated with Mahabharata legends to tea gardens. Once the seat of power to the Katoch dynasty that held sway over much of Himachal, the Kangra fort now stands as a testament to brilliant defensive fortifications capitalizing on impassable terrain.
Witness one of the most famous temples of Lord Shiva
Forty minutes by road from Rakkh is the delightful Baijnath Temple, one of the twelve Jyotirlingas, the most sacred abodes of Lord Shiva. The temple at Baijnath has been continuously used for worship ever since its construction in 1204 A.D. The two long inscriptions in the porch of the temple indicate that a temple of Shiva existed on the spot even before the present one was constructed.
Head to Mcleod Ganj for a quick day trip
Less than an hour from Rakkh lies the town of Dharamshala and a further 20 minutes up the town of McLeod Ganj – the former famous for its bustling market, the Norbulinka Institute and the Dharamsala Cricket Ground, the world's highest international cricket stadium. The latter is famous for being the refuge of His Holiness the Dalai Lama and his Tibetan followers who have lived in exile here since 1959.
Relax your senses at Rakkh's exclusive spa center
Baanka (meaning beauty in Pahari) is Rakkh's exclusive spa, designed to help the guests relax and unwind from the day to day stresses of life, or after a long journey, to restore body and mind. The state of the art spa features three treatments rooms and both male and female steam rooms.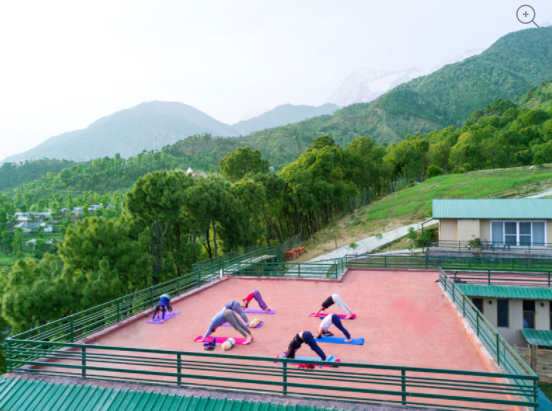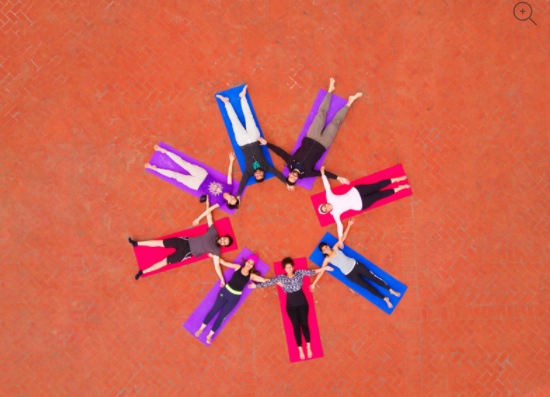 A yoga session that will get you close to the nature
Enjoy the yoga session at Rakkh with a view you always dreamt of. 45-minute drop-in yoga sessions every morning gives you a perfect head start to your day, allowing to breathe the fresh mountain air with its 360-degree panoramic view of the surrounding mountains and valleys.
Get an insight into the local pottery making techniques
Andretta is renowned for the blue pottery technique, used in ancient Indian pottery, and which was rediscovered by Andretta founder. Rakkh has teamed up with local artist, Shubham Singh, to offer guests a chance to take part in a half day pottery workshop at the Andretta Studio. Learn from a true artisan the basic skills of throwing a pot on the manual wheels.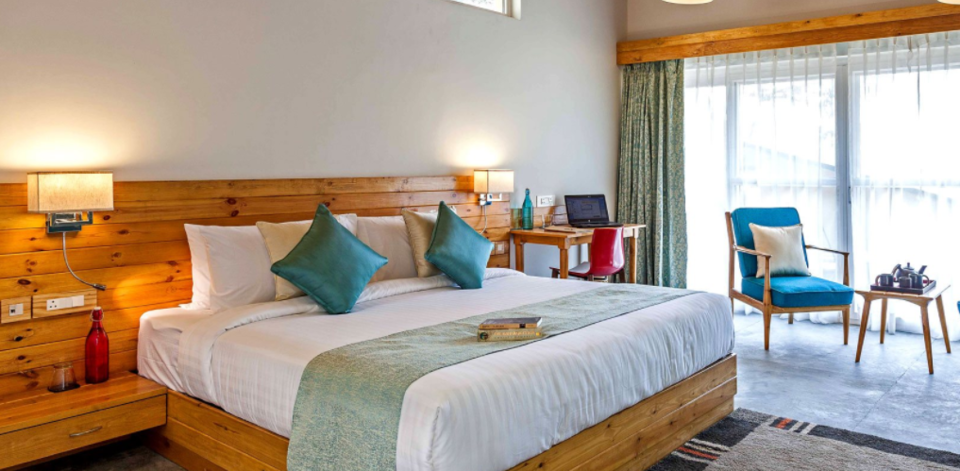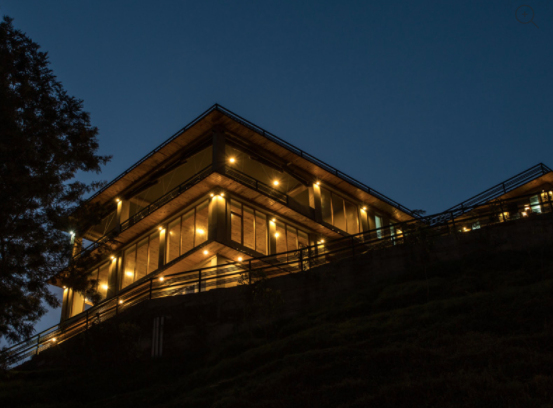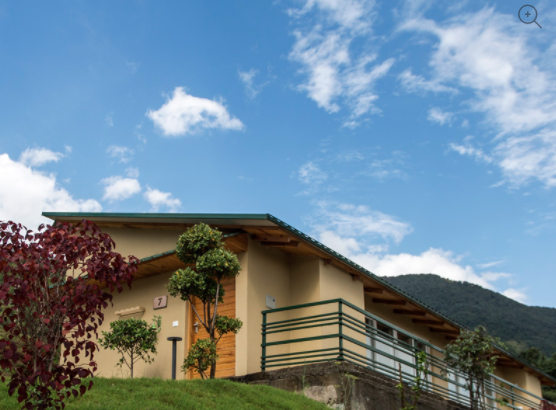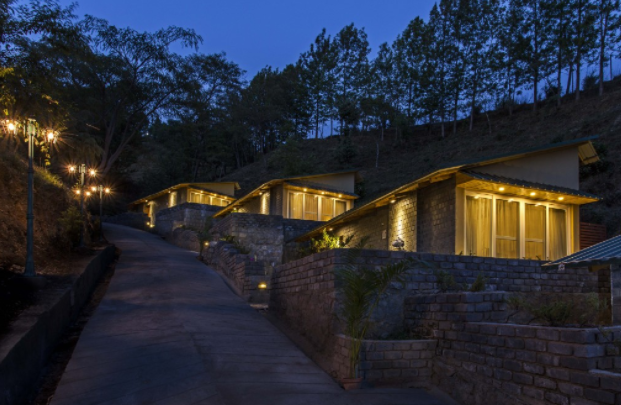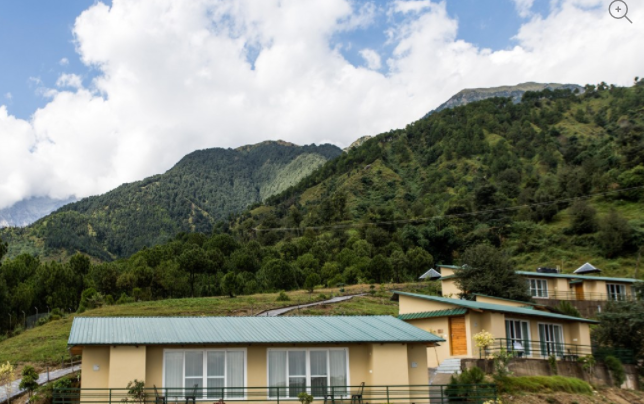 Cost
1) Hill Cottages: ₹ 9,735
2) Mountain Cottages: ₹ 10,915
3) Family Interconnecting Room: ₹ 19,470
Hill cottages, mountain cottages and family Interconnecting rooms include accommodation in well-appointed luxury cottages. Breakfast, lunch & dinner are included in the package itself with activities like wall climbing & rappelling which will provide the most amazing experience. Mountain Biking is another activity which is included in these packages.
Best time to visit:
Peak Season to visit is from February to June, when the weather ranges from pleasantly cool to bearably warm. November to January are the months when it snows here, making it a great time to visit. The snow-clad Dhauladhar range offers a panoramic view form the resort.
How to reach:
Air- Rakkh is most easily accessible by air with Kangra-Gaggal Airport less than an hour's drive away. There are generally two flights a day from Delhi and onward connecting flights nationwide.
Rail- The nearest railheads at Pathankot and Una are a 3-hour drive, and taking overnight trains allows guests to maximize their time at the resort.
Do you know of any other unique places in Himachal Pradesh which are hiding amongst the mountains? Write about your experience or share your very own travelogue on Tripoto and inspire millions to travel!