Weekends are sacred to us and it's important to find that perfect view to wake up to just to make the best out of the two days away spent from it all. To help you make your weekend plans, I've shared multiple weekend getaway blogs in the past but it's time for something special. Now it's tough to answer what took me so long to find places to visit in Palampur but just like most all of us, I would confess that I overlooked this tea town of Himachal Pradesh until very recently. Palampur is almost equidistant from Mcleodganj on one side and Bir on the other. The famous pottery school at Andretta is also close by. It's an all season destination where evenings are pleasant almost everyday.
This weekend, check out these places to visit in Palampur, which is just that offbeat location that we all have been looking for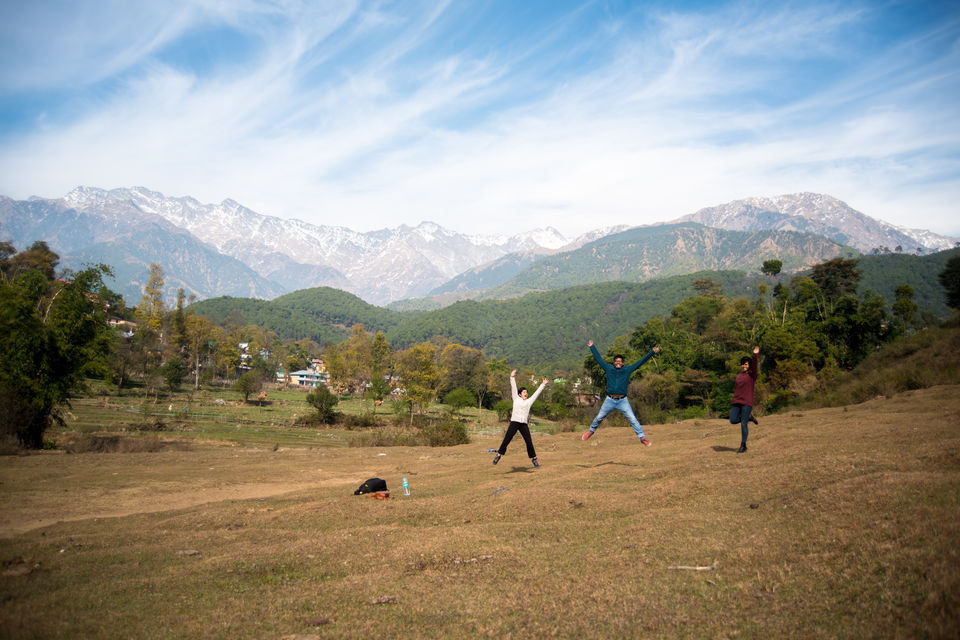 About the tea town of Palampur
While most of the weekend travellers flock to Parvati Valley, Manali and even Tirthan Valley of Himachal Pradesh for a quick escape from cities like Delhi and Chandigarh, places to visit in Palampur remain off the radar of tourists. Somehow this tea-town of Kangra does not get it's due, mostly because more popular tourist towns like Bir and Mcleodganj which are quite close by attract the Himachal bound tourist population.
However, if you're looking for a quiet getaway with friends or family, Palampur is an ideal escape with the village of Andretta in close vicinity. The thriving tea estates, the 180 degree view of the Dhauladhar Ranges and the artist village of Andretta give ample opportunities for a weekend full of exploration.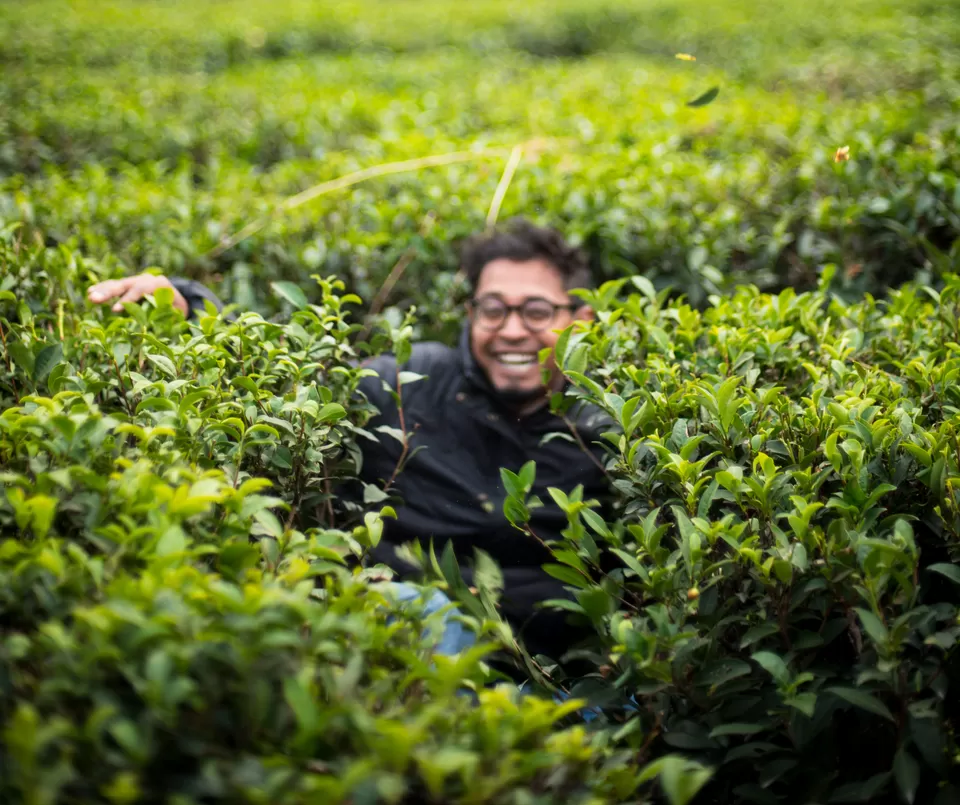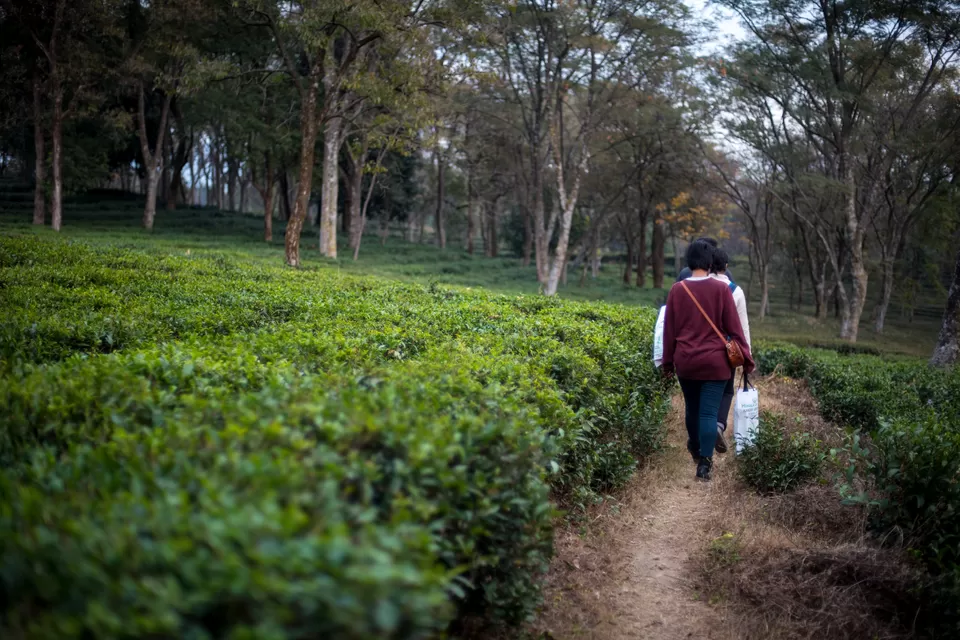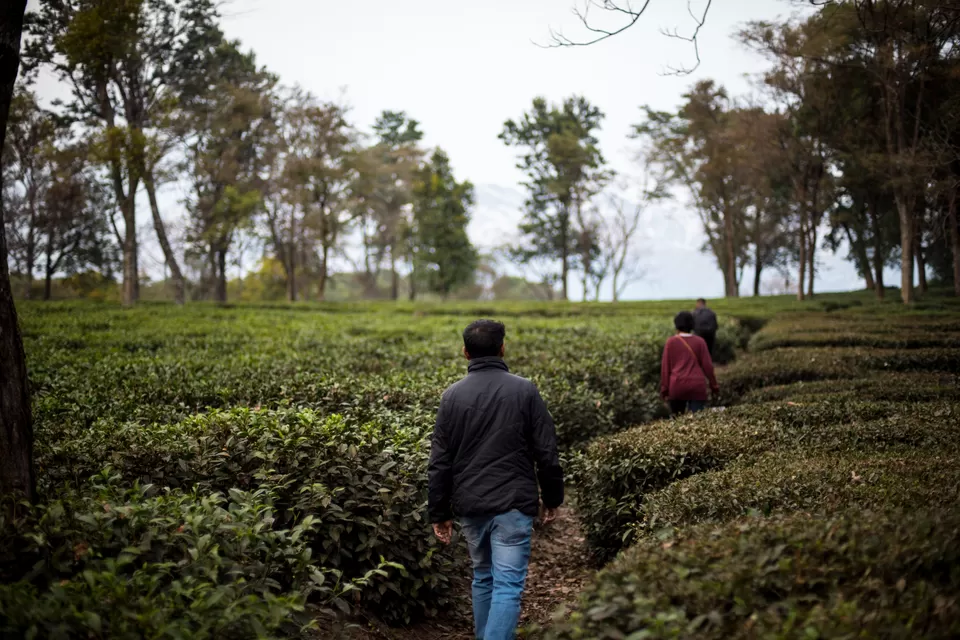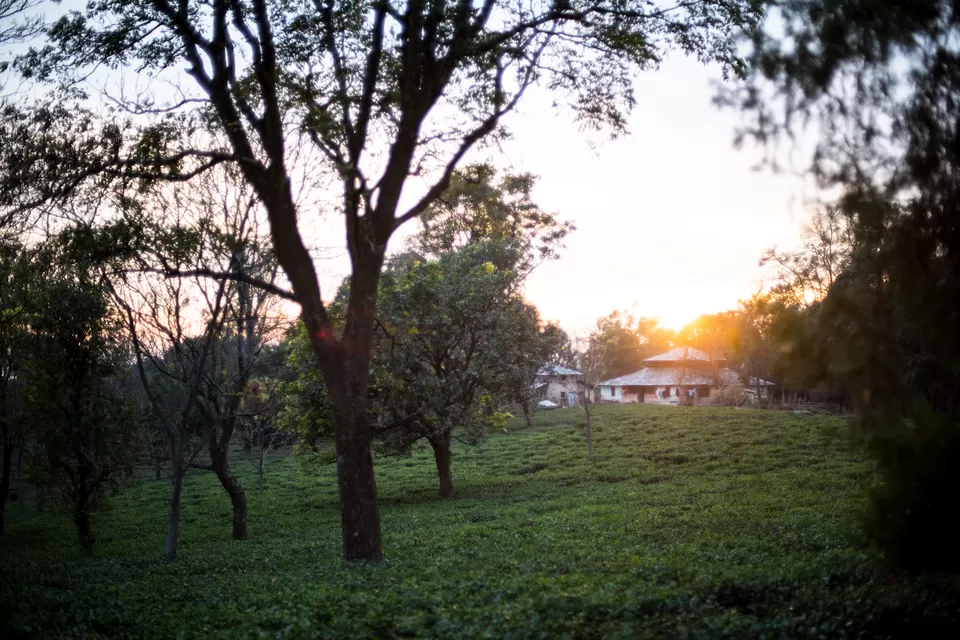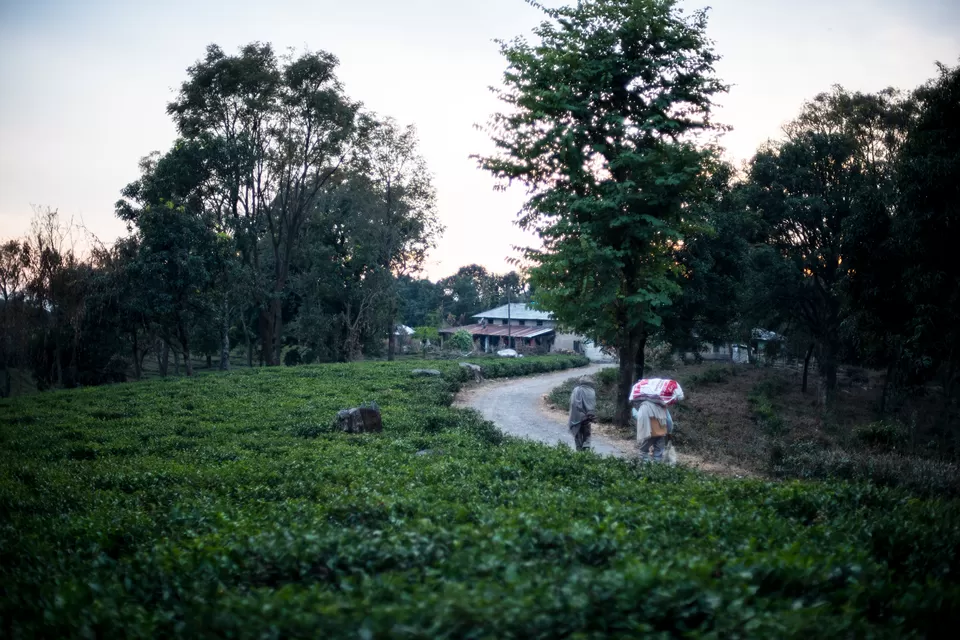 About the art village of Andretta
Just 14 kms away from Palampur the village of Andretta is full of surprises and is one of the best places to visit in Palampur and nearby. The pottery school here hosts artists for a 3 month residential course and if you're a visitor you can opt for a 20-minute or 1-hour long pottery class. It could also be a chance for you to buy some fantastic pottery made of the artists in Andretta. Moreover, this village is home to Sobha Singh Art Gallery and writer Norah Richard's House which are open to visitors.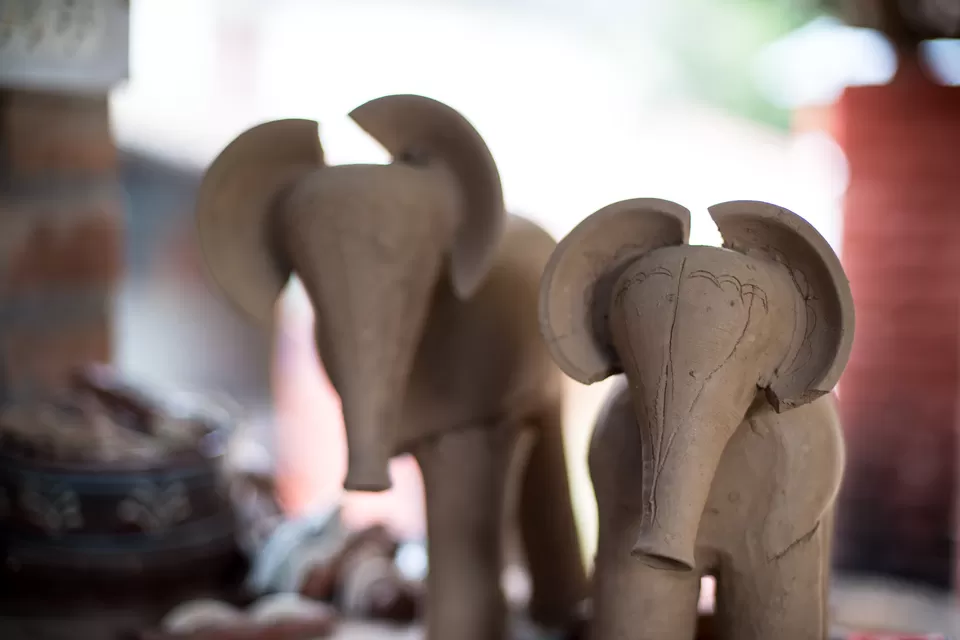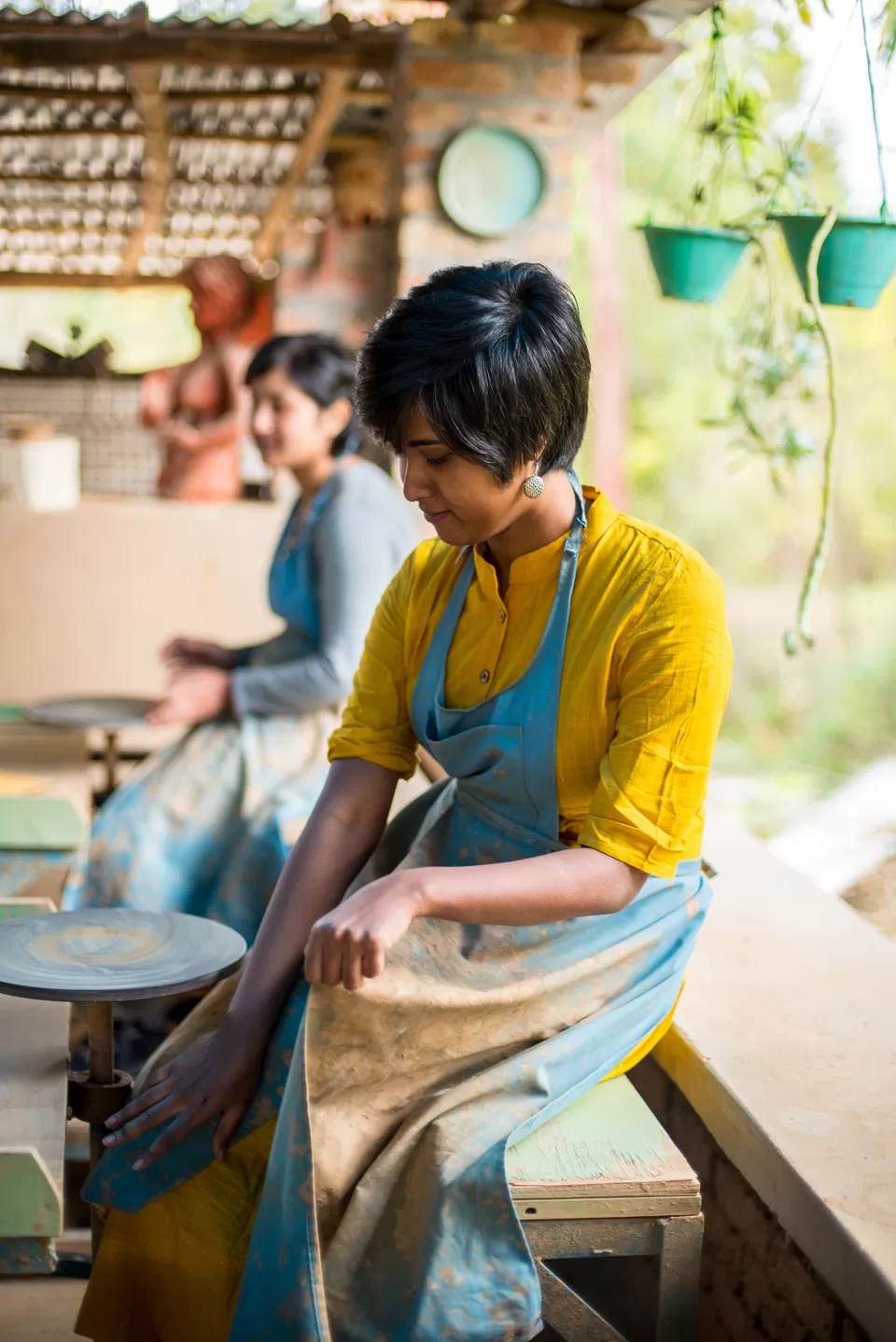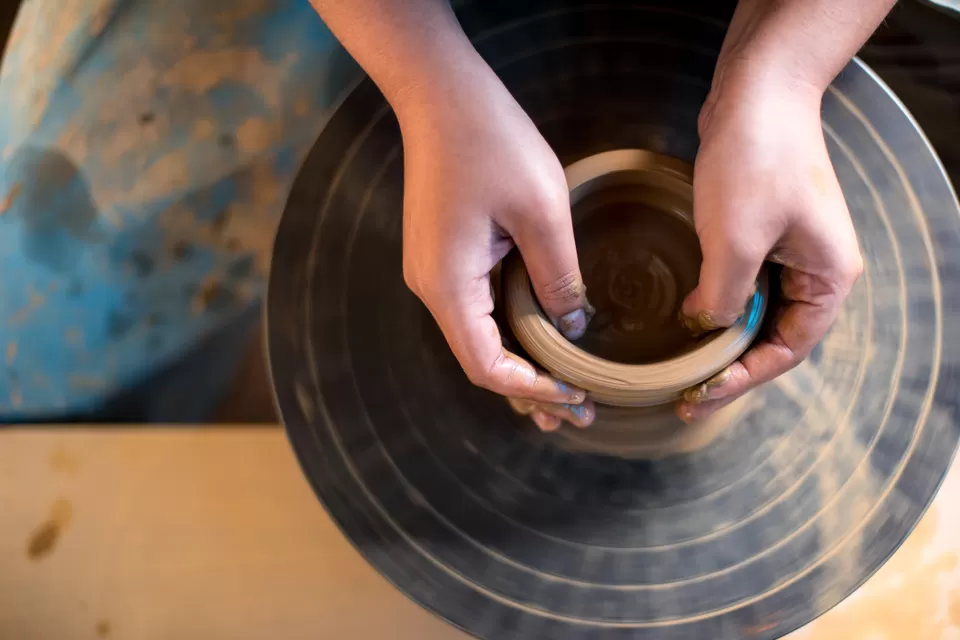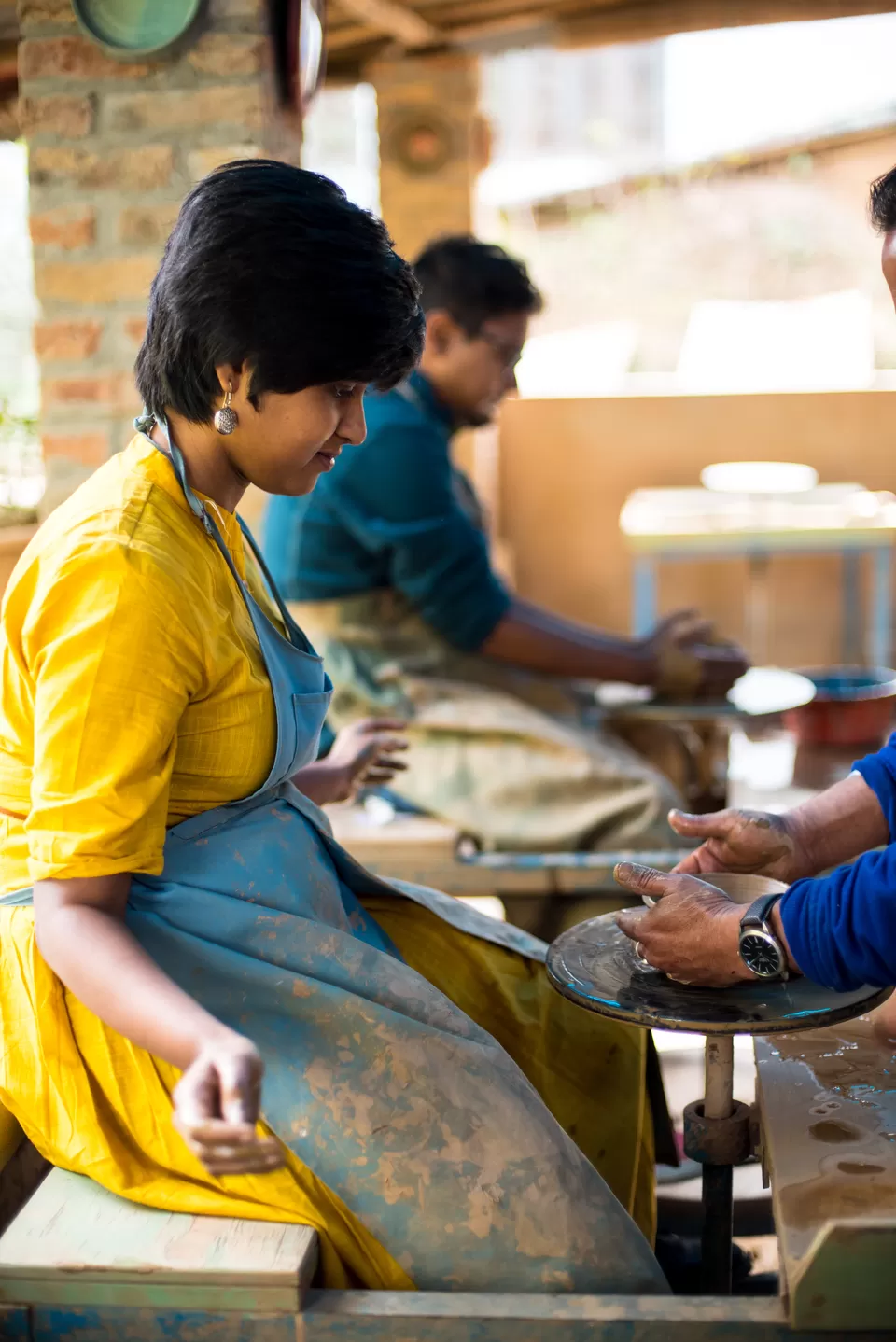 Palampur enjoys pleasant weather throughout the year and is truly an all-season destination. However to enjoy the stunning view of the snow-capped Dhauladhar surrounding the town on all side, visit Palampur during December to January.
Getting there
By air: Dharamsala Kangra Airport at Gaggal is the closest airport to Palampur which is just an hour away. Taxis are frequently available from outside the airport to Palampur at all hours.
By train: Palampur Railway station located in he Palampur-Kangra Valley Narrow Gauge is connected to all major cities in Himachal Pradesh like Pathankot and Kangra. However, if you're travelling from Delhi, railway is not a suitable mode of transport.
By road: Direct buses are available from Delhi to Palampur on all days of the week. The bus leaves you right at the heart of the town from where taxis and auto are available for any hotel or homestay in the town.
Getting around
Taxis and auto rickshaws are available at the Palampur Taxi Stand for sightseeing tours within the town and to Andretta. Cost of a taxi for a day tour is as much as Rs 1500/- Autos can be hired for cheaper but they run only within the town.
Best Places to see on this weekend getaway
Bundla Tea Estate: In Upper Palampur on the way to Sanjay Vanvihar, this tea estate is just a delight of a sight. You can enjoy the sun under the beautiful trees where parrots whistle on quiet evenings. The view of the surrounding Dhauladhar is just stunning and quite refreshing.
Sanjay Van Vihar: It's a long walk from the main town to Sanjay Van Vihar so you can opt to take a taxi on this day tour. It's a beautiful community park where the locals come on weekends with families. You can also sit by the Neugal riverside near the park or enjoy boating at lake. Carry snacks on your trip since the cafe here is dysfunctional.
Himalayan Brew Tea Factory: Himalayan Brew Tea factory at the Raipur Tea Estate near Palampur is just a short drive away from the main town of Palampur. A walk through the cleanly cut tea plantation during sunset with the remarkable view of the mounatins at the distance is simply a rejuvenating experience. You can also get a tea tour inside the factory on a working day.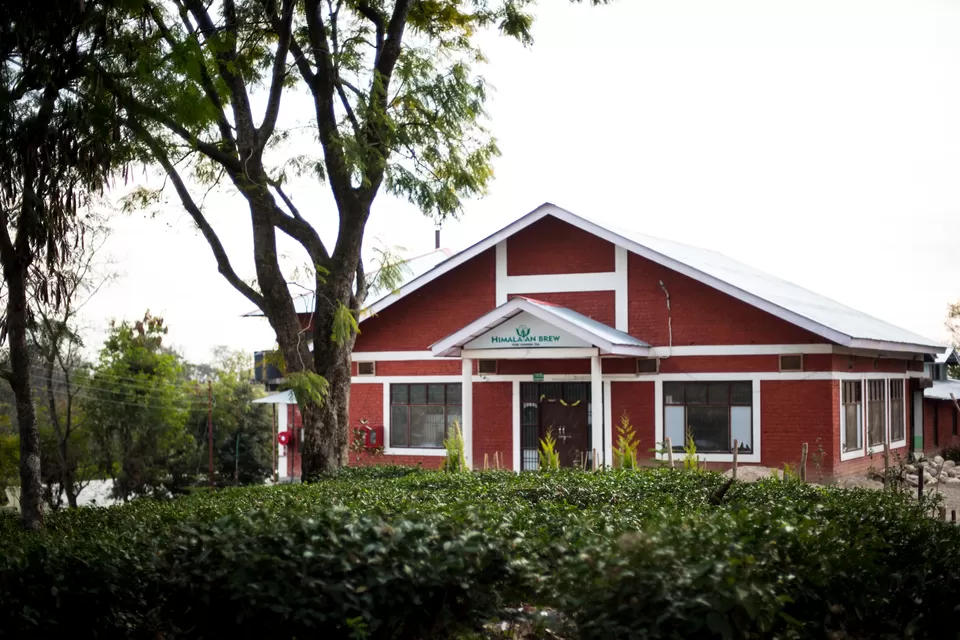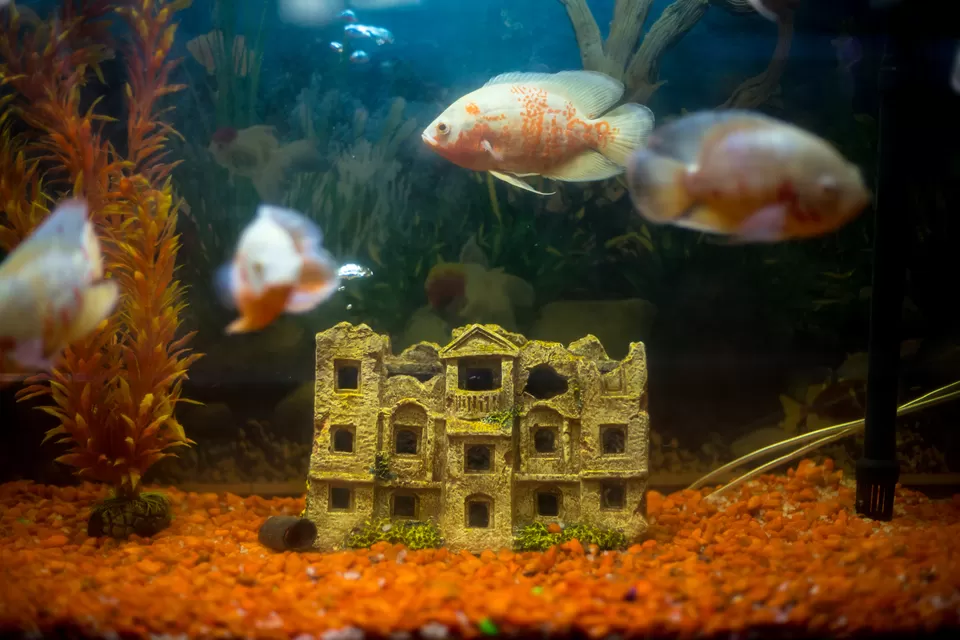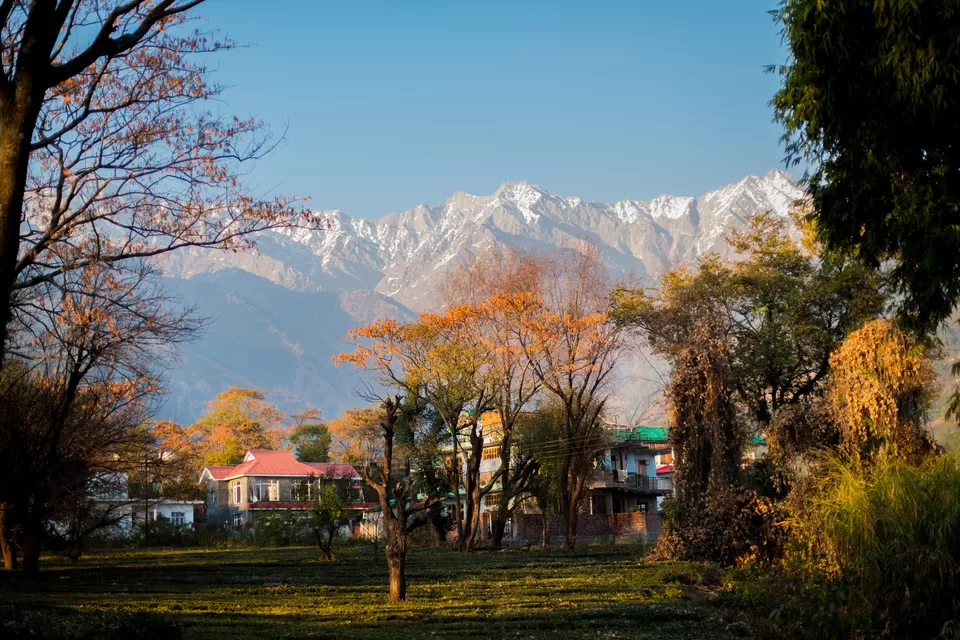 Sobha Singh Art Galley: This art gallery is dedicated to the beautiful artworks of India artist Sobha Singh. 14 kms away from Palampur near the Andretta Pottery School, this art galley is at the residence of the artist where his house is open for visitors and artists. You can also pick up handicrafts at the ticket counter made by the women of Andretta Village who are trained here.
Norah Richard's House: Norah Richards is an artist and theatre practitioner who settled in Kangra Valley during the 1920s. During her lifetime she played a vital role and bringing together artists from around the country to this little village where art thrived. Norah Richards is still known as the grandmother of Punjabi Theatre and every year on her birthday students perform plays at the amphitheatre here.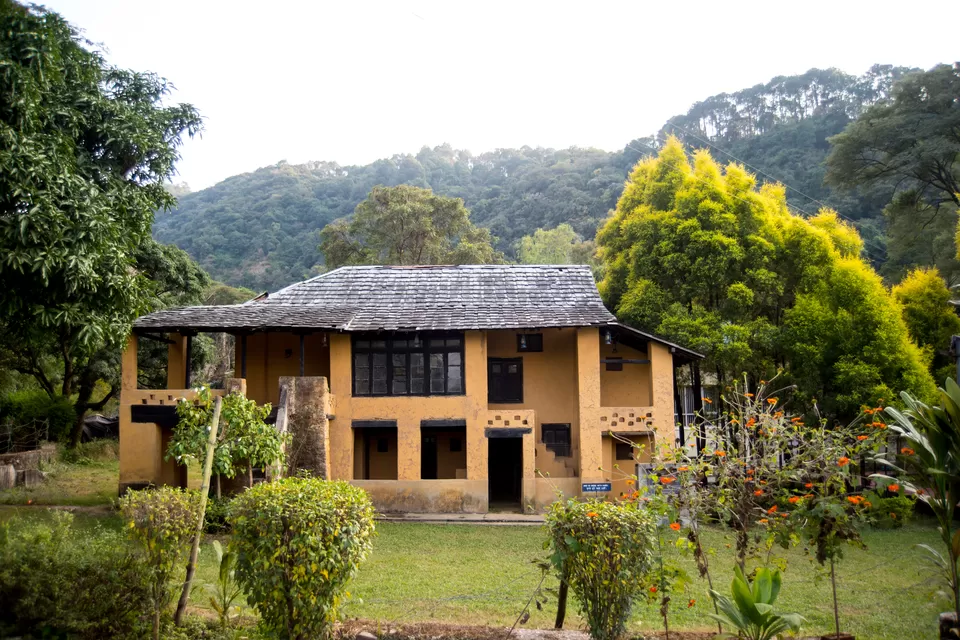 Stay at a tea estate accommodation on this gorgeous getaway and wake up to the sounds of the whistling parrots. Bundla Tea Estate Homestay is located just when you take a right at the entrance of the vast tea estate. The rooms are well equipped with all the essentials and the hosts live just a short walk away can help you with anything you need during your stay. The breakfasts are complimentary and the hosts can prepare traditional Himachali Dham on special request.
Tariff
Chalet suite: Rs. 2300 / night
Tea Garden suite: Rs. 2500 / night
Kitchen Garden suite: Rs. 1800 / night
Check it out on facebook, here.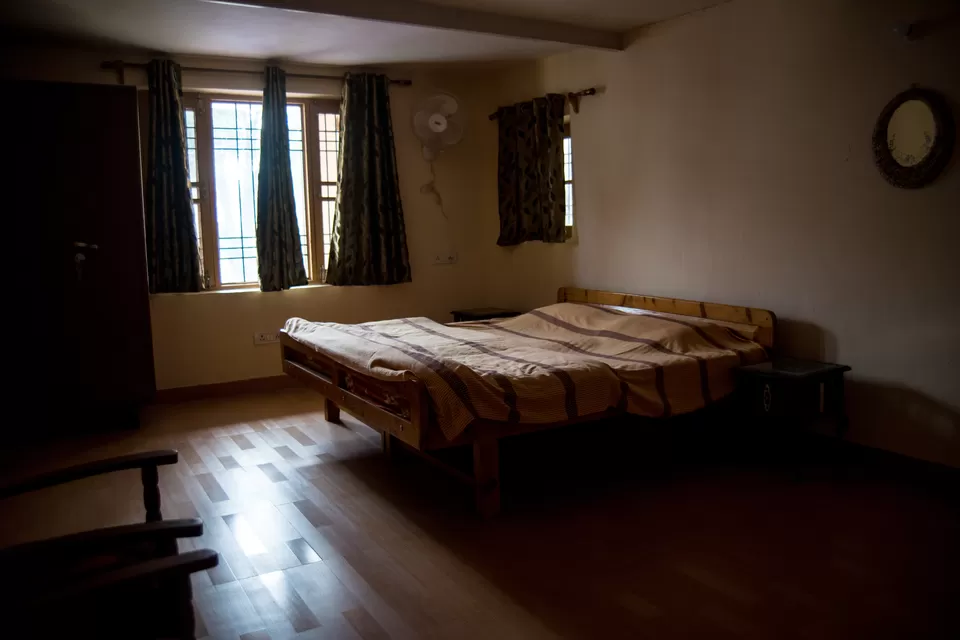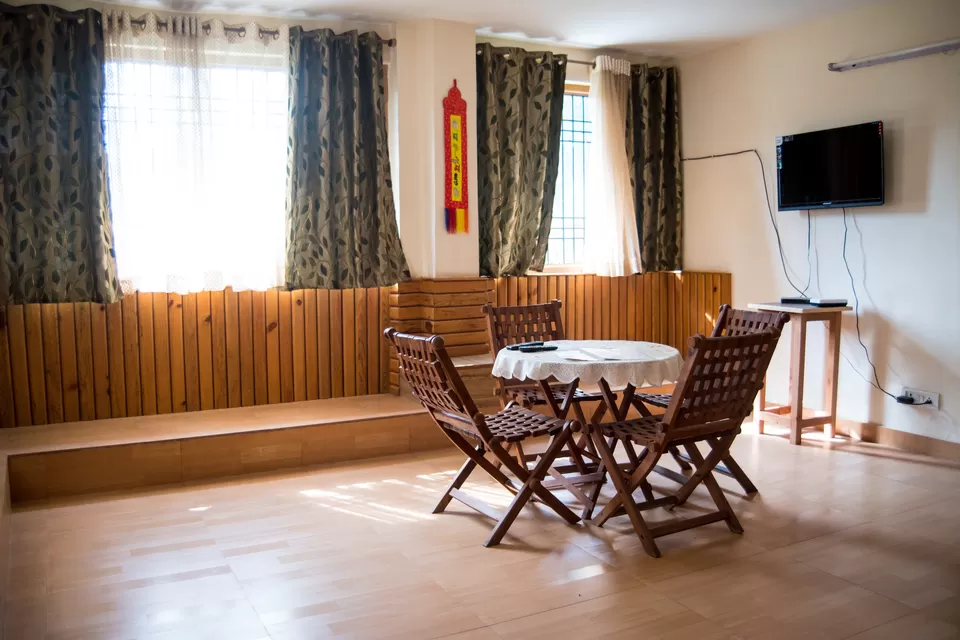 Have you explored the these best places to visit in Palampur? Tell me what's more to explore in Kangra Valley in the comments section. If you have been on an offbeat weekend getaway from Delhi, share your story here.
Frequent Searches Leading To This Page:-
himachal pradesh tour package for family, places to visit in palampur himachal, top places to see in palampur, best places in palampur, famous places to visit in palampur, tourist places near palampur