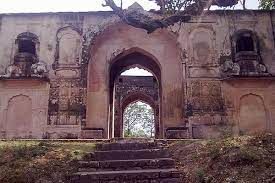 Kahlur Fort is one of Himachal Pradesh's ancient forts. This fort is located in Kahlur, Himachal Pradesh, also known as Bilaspur (a state in India). This fort was called after the Princely State of Kahlur, Kahal Chand, who erected it between 697 and 730.
The Hindu Rajput clans governed the Princely kingdom of Kahlur, and the ancestors of Kahlur Chand still reside there. Over the years, the Princely kingdom has been controlled by more than 40 kings of the Hindu Rajput Dynasty, all with the surname Chand. The Kahlur fort is a two-story stone fort built entirely of stones. Because the fort is positioned on top of a hill, the fort's view gives travellers a picturesque perspective. Even though the Kahlur fort is one of the oldest in Himachal Pradesh, numerous visitors and tourists visit the fort every year.
The fort is surrounded by lush woodland and vegetation, making it an ideal location for picnics. Locals and students enjoy a picnic in the area of the fort. The temple within the Kahlur fort is devoted to Goddess Naina, and many local devotees and visitors alike continue to visit the temple to worship Goddess Naina. It is the ideal tourist destination for those who enjoy nature and wish to learn about history simultaneously. It's a great fort to visit.