The summer capital for the British and the current capital of the state of Himachal Pradesh – Shimla is blessed with beautiful nature and a charm that is woven in the fabric of the city. Surrounded by woods and hills, dotted by stately buildings, Shimla's aura is very different from other hill stations in Northern India. That is what makes this place so popular and special. And to make it an unforgettable experience, we've found a place to stay here that will make you feel not less than royalty.
Reminiscent of a bygone period, Chapslee was once the summer residence of late Raja Charanjit Singh of Kapurthala, the king of one of the princely states of Punjab. One of the oldest estates in India, it is now run as a small exclusive hotel by Kanwar Ranjit Singh, his grandson. Today, the heritage boutique resort is renowned for impeccable hospitality and royal comforts. Set against the Himalayas, in the middle of Shimla, Chapslee is an experience that you must live.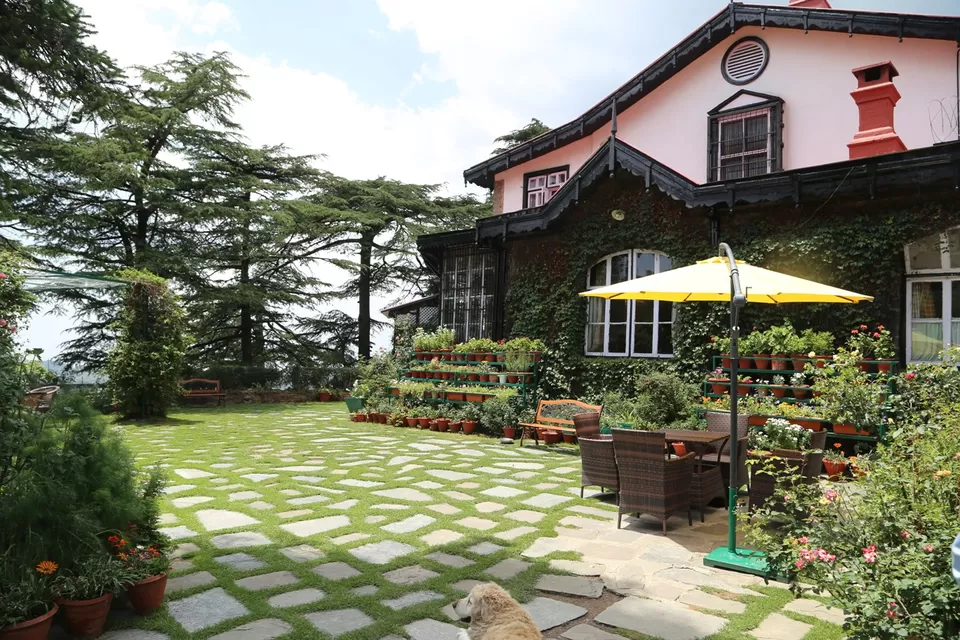 Ideal for
This place is ideal for anyone who wishes to spend a weekend being pampered by luxurious comforts.
About the Chapslee Experience
Staying at Chapslee is like stepping back in time. Experiencing the allure of objects that are centuries old and taking in the opulence of faded velvets, shining gold and polished wooden furniture is unforgettable. From furniture to cutlery, from tapestries hung on the walls to the warmth of faded wallpapers, all surroundings take you back to the royal times. The tranquility of age and the beauty of imperfection offered by Chapslee is something to be cherished and appreciated.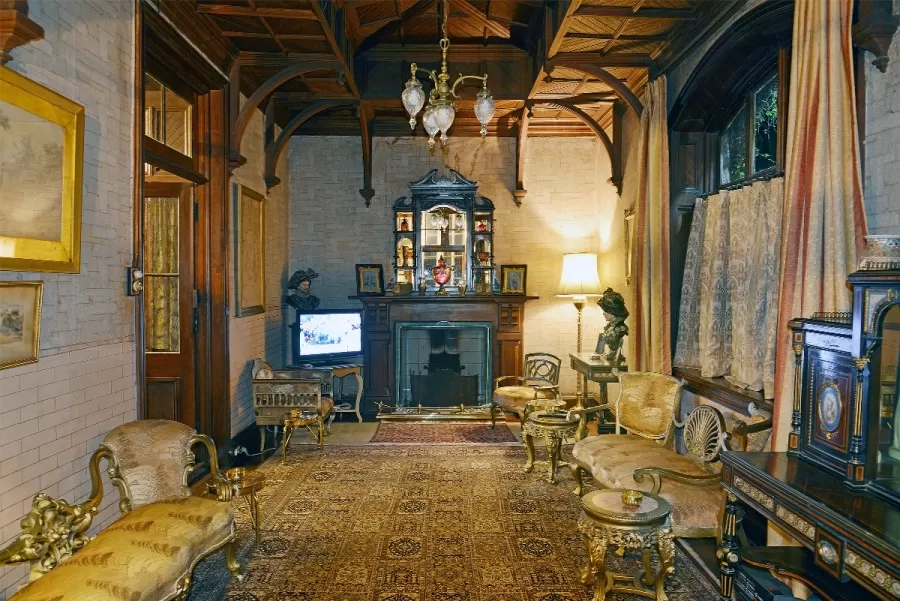 When Himachal Pradesh was formed in 1971 with Shimla as its capital, the then government wanted to take over Chapslee, but Kanwar Ranjit Singh, lovingly known as Reggie, and his wife, moved to Shimla and took charge of Chapslee. This is their home, the place where a million memories exist, and where their entire childhood was spent. Reggie wanted to preserve Chapslee, but also make it a place that others could enjoy. So, instead of converting it into a commercial hotel, he converted it into a small exclusive heritage property and in 1976, opened the doors of their home to guests.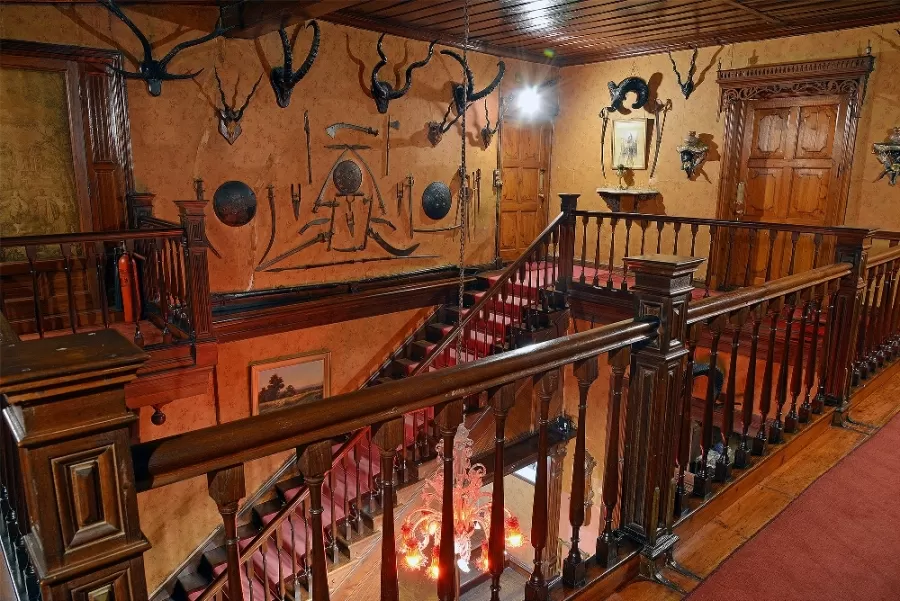 Cost
Chapslee has three types of accommodation on offer – Standard, Deluxe and Luxury Suites.
The Luxury Suite – Rs. 30,000 per couple per night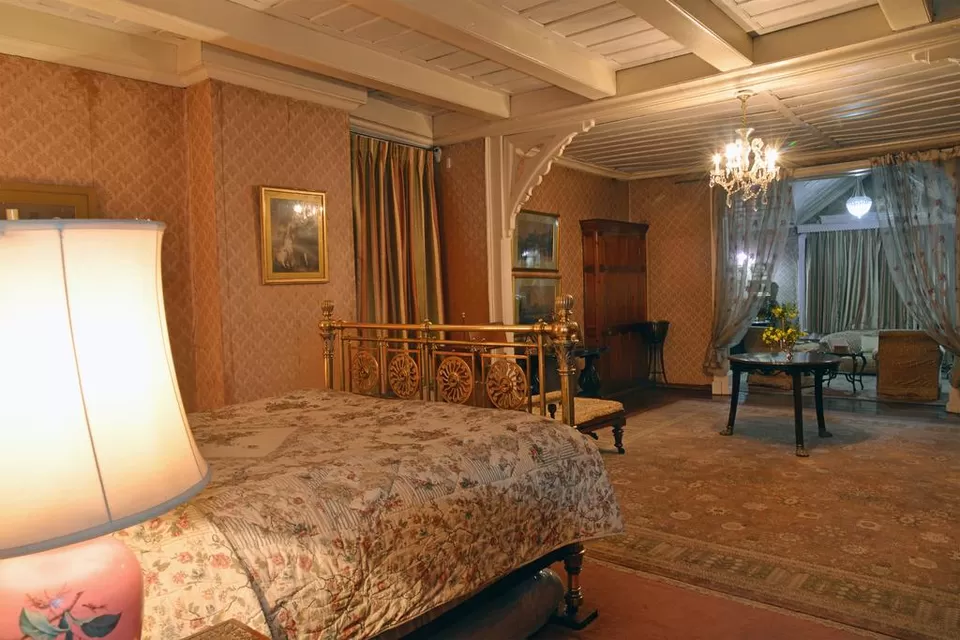 The inclusions in the tariff are:
• Bed tea, breakfast, evening tea and dinner
• Service charges in lieu of tips, which are not permitted
• Heating by convector heaters
• WiFi
Food
Chapslee is known amongst visitors and locals for the lip-smacking food they serve. The cuisine is reminiscent of the royal 'House of Kapurthala'. The cuisine enjoyed by the princely state of Kapurthala was influenced by the houses of Patiala, Bhawalpur, Kashmir and Avadh. And that influence is reflected in the food served at Chapslee today.
Some of the delicacies served are Aam ka Pullav and Avadh ka Korma, both Avadh specialities, Aloo Bukhara Gosht and Rogan Josh, Kashmiri delicacies and Kalia, from the villages of central UP, and much more.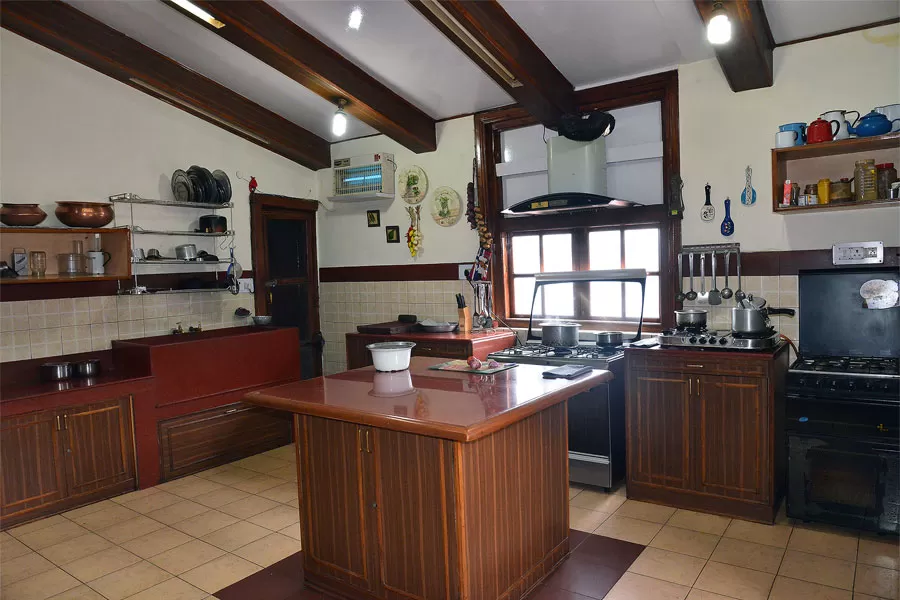 Chapslee also serves continental cuisine; some of the dishes served are Consomme Julienne, Poulet au Citron, roasted lamb, crepe suzettes and mango souffle. Anglo-Indian cuisine, now a rarity, also finds a place at Chapslee. Dishes served include daal soup, glace chops, becti mauli, steamed ginger pudding and baked rice pudding.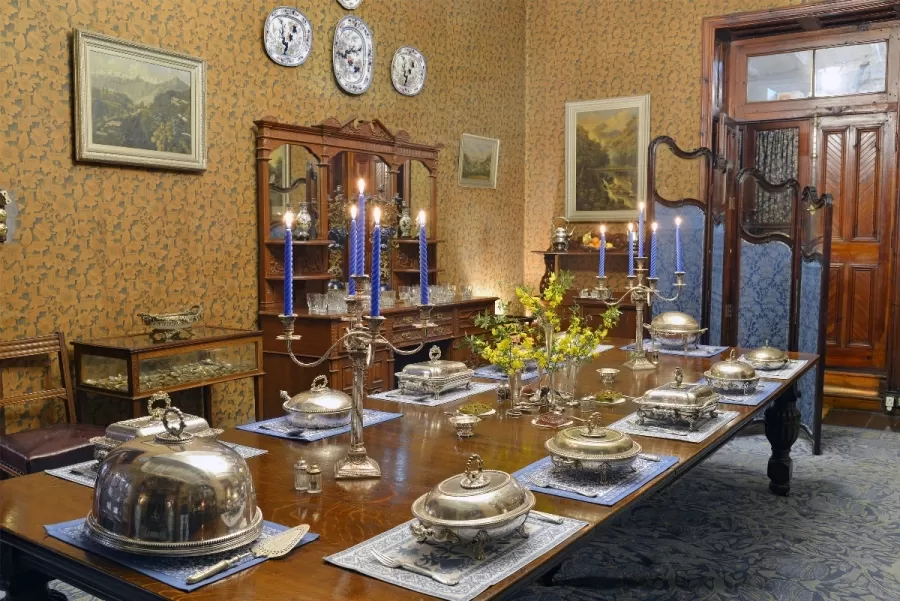 Best time to visit
Well, the favourite hill station of the Britishers and summer residence of Raja of Kapurthala, can be best enjoyed in summers. And despite the tourists crowding all over Shimla, in Chapslee, you will feel like you are the only one there!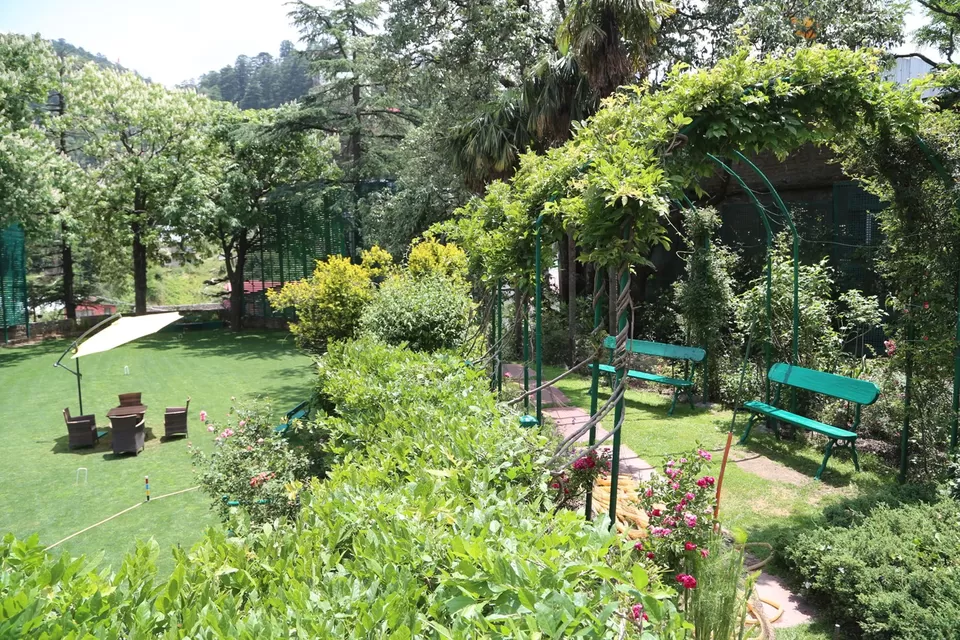 What to do in and around the Chapslee
Chapslee is located only five minutes away from the hustle and bustle of Shimla! And there are a number of things to see and do in Shimla such as:
• Visit the Gaiety Theatre in Shimla, known for showcasing some of the best plays and hosting great art exhibitions
• Shop for rare books, antique editions, old manuscripts, maps and much more at Maria Brothers, a book shop on the Mall Road in Shimla that bibliophiles swear by
• Drive down to Tattapani Sulphur Springs, natural hot water springs, through open country, orchards and villages
• Chapslee offers many walks in and around the property
-> Half Day Walks
1. From Kipling's Abode
2. Elysium Round
3. Cemeteries of Shimla
-> Full Day Walks
1. Shimla Heritage Walk
2. The Kipling Trail
3. The woods of Mashobra
• Enjoy a thrilling time while hiking to Shali Tibba, the highest peak in Shimla. It is a magnificent isolated pinnacle with a Kali temple on top, with the hike being steep but steady, winding across ancient trails through pinewood trees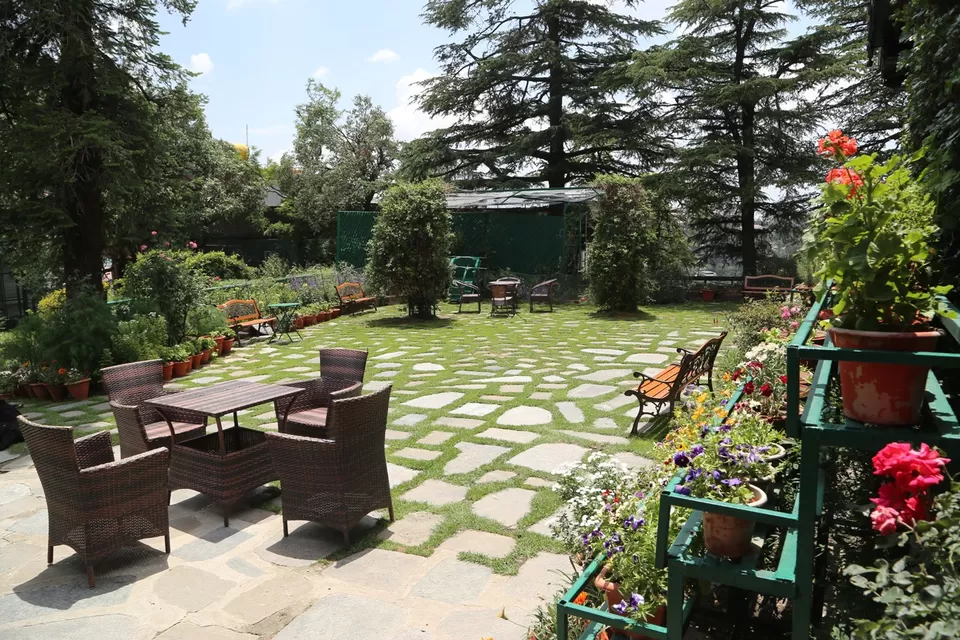 Getting there
The nearest metro to Shimla is Delhi, at a distance of 345km.
By Air: Shimla has an airport located around 22km from the main town. Air India has daily flights from New Delhi to Shimla.
By Rail: You can take a train to either Ambala or Chandigarh, from Delhi and then a bus from there. Shimla is also known for having a toy train that runs between Kalkaji and Shimla, twice daily. You can drive down from Chandigarh to Kalkaji and take the toy train.
By Road: There are direct buses between New Delhi and Shimla. Himalayan State Transport as well as private operators run buses between the two cities daily. Alternatively you can also chose to drive down to Shimla via NH44 and NH5.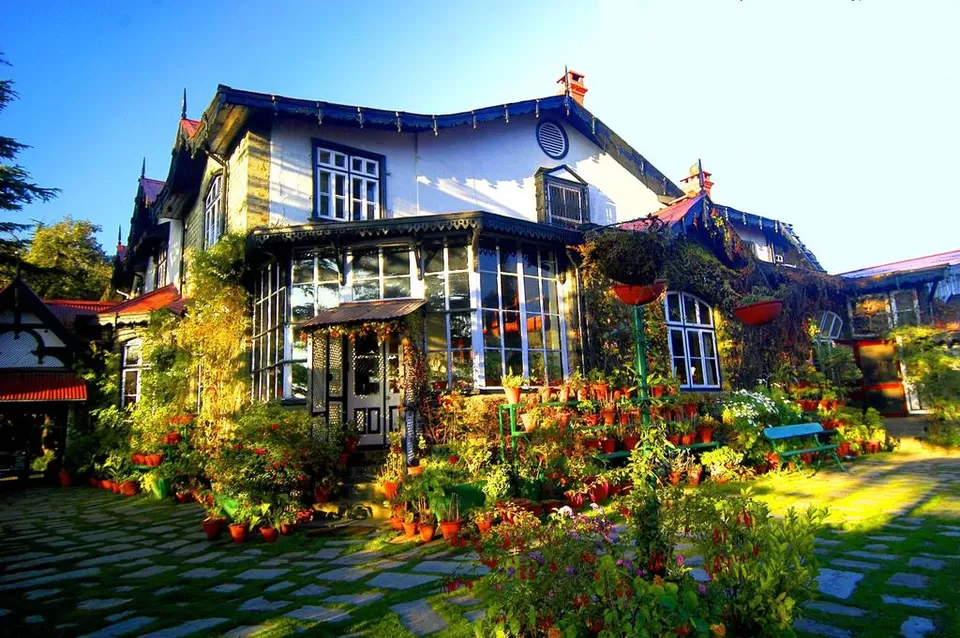 So, what are you waiting for? Book this royal escape right now!
Do you know of any such homestay or hotel that made you fall in love with an old destination all over again? Write about it on Tripoto and help a community of 25 million users discover something new and interesting!
Frequent Searches Leading To This Page:-
himachal pradesh package with flight, himachal tour packages with flight, himachal pradesh yoga retreat, himachal pradesh 10 days package, himachal pradesh 4 days package, 6 nights himachal package