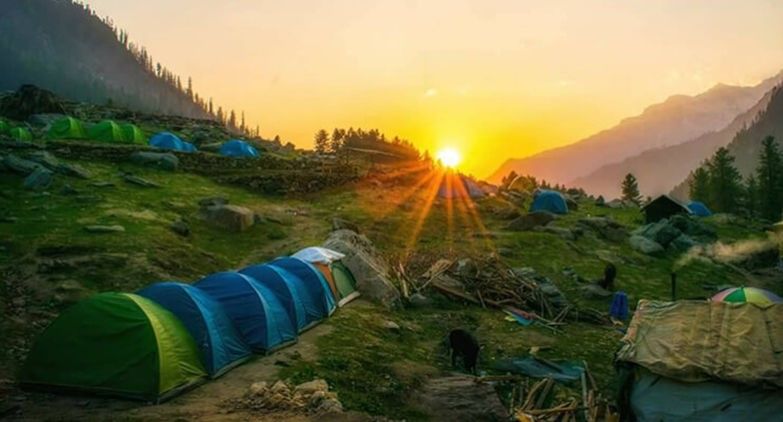 The picturesque beauty all around, exciting treks, delicious food, continuous raging Parvati River, and pleasing hospitality make Kasol, nestled in the Parvati valley, popular. In order to provide you with a concise overview of the valley, we have devised a simple, all-inclusive kit. This package involves a stop in Kasol followed by a trek to Chalal and then to Kheerganga.
The trek to Kheerganga is a gift to the soul as it gives a pleasing stroll through the lush green mountains, you travel through several waterfalls, and constant uphills and downhills sums up a wonderful time at the destination. The Sulphur Enriched Hot Spring is one of Kheerganga's key attractions; many visitors/trekkers from all over the world come here to take a dip and drink in the good energy of the Kheerganga Hot Water Spring. On the way to Kheerganga, you'll pass through Barshaini, which is famous for its spectacular views of the confluence of the Tosh and Parvati rivers.
Chalal is a small village in the Parvati Valley, just 1.5 kilometres from Kasol. The path to the villages passes through Kasol's cafes and along the Parvati River. The Chalal is essentially a refuge from Kasol's hectic lifestyle. Though Kasol attracts the attention of tourists, one can go to Chalal to see the sheer beauty of the forest that is surrounded by high peaks. This will be a short hike that everybody can take to soak up the positivity of Chalal.
Day 3 will be shorter and will serve as a proper wrap-up of the trek as you return to Barshaini, having gained a better understanding of the local lifestyle of the Parvati valley people.